05 Aug

Bright Modern Extension and Garden Room of Victorian Family Home in London




There comes a time when every aging home needs a makeover and that is just what Ravensbourne Avenue House in Bromley, South East London was given with a new rear extension and garden room that bring modernity to the residence. Revamped and given a new lease of life by Minifie Architects, it is new open plan kitchen and dining area that become the heart of the new home. The classic Victorian aesthetics of the original home were left unaltered while the extension holds a spacious and light filled social zone. With exposed brick walls and dashing blue cabinets, there is plenty to grab your attention in here. A series of glass walls with dark frames usher in natural light with the garden room also embracing the same aesthetics.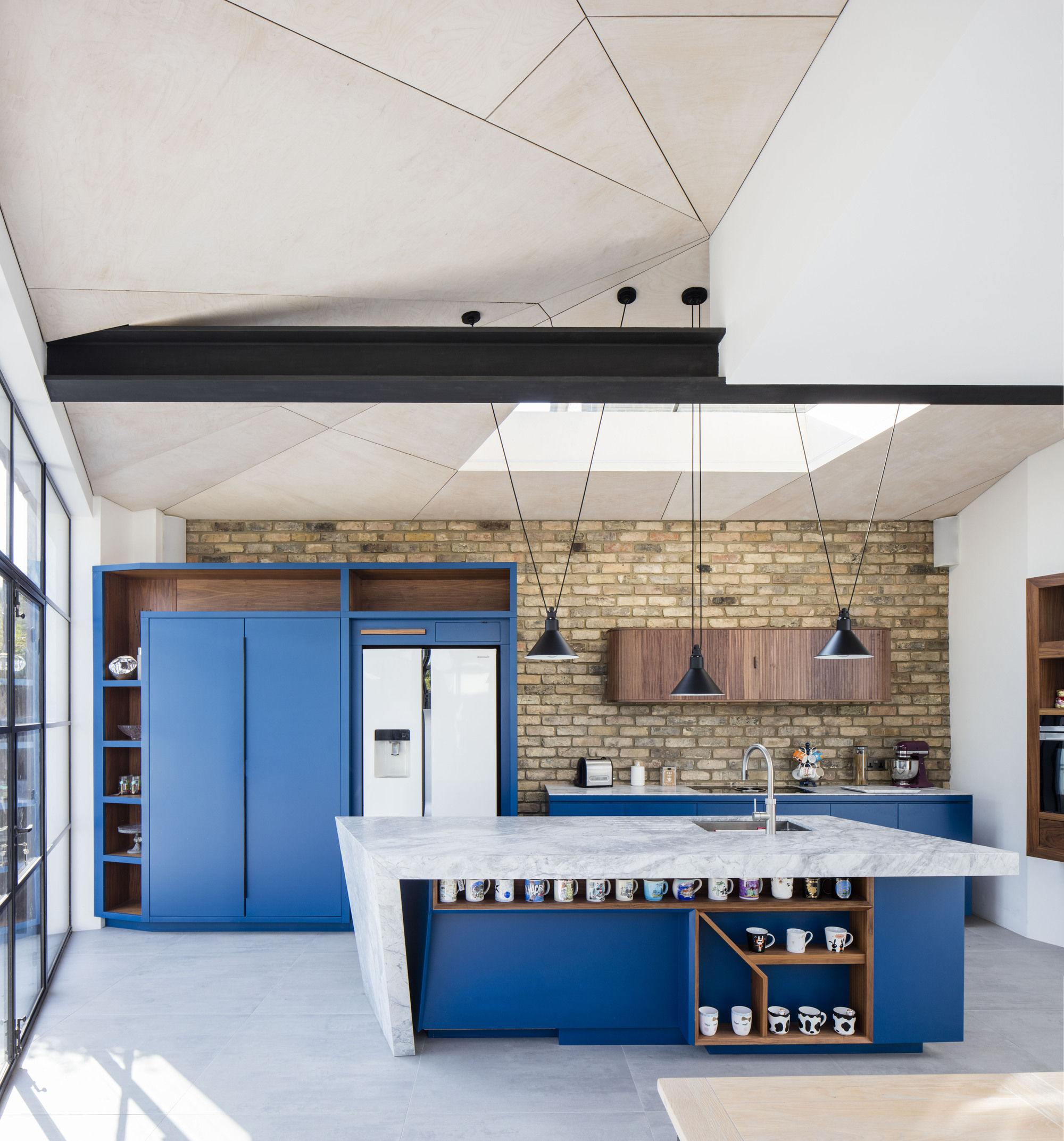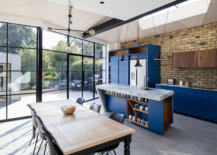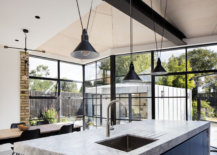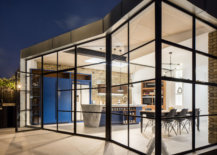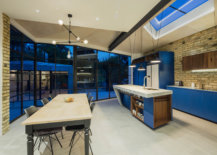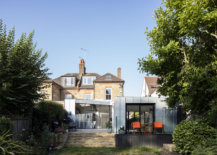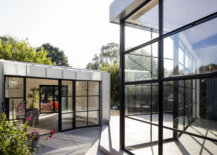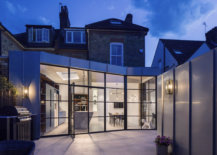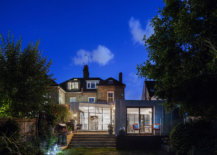 A pitched roof with angled segments creates a clever visual play as the extension combines contemporary with the classic in a seamless fashion. Zinc covering on the outside and plywood on the ceiling inside elevate the amazing textural contrast in here. A skylight, beautiful recessed lights and a chandelier above the dining space complete the renovated section of this British home that is visually captivating. [Photography: Will Scott]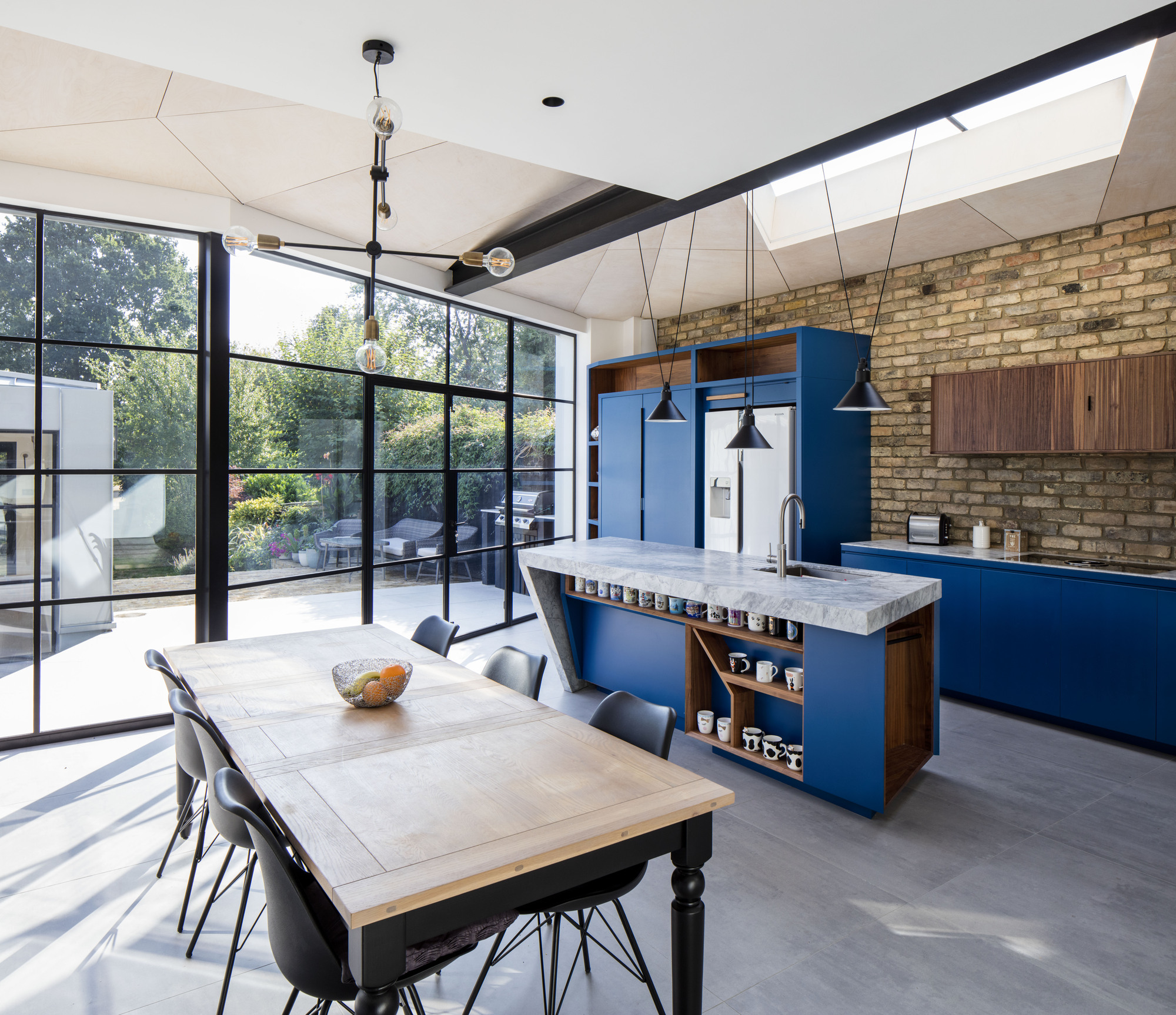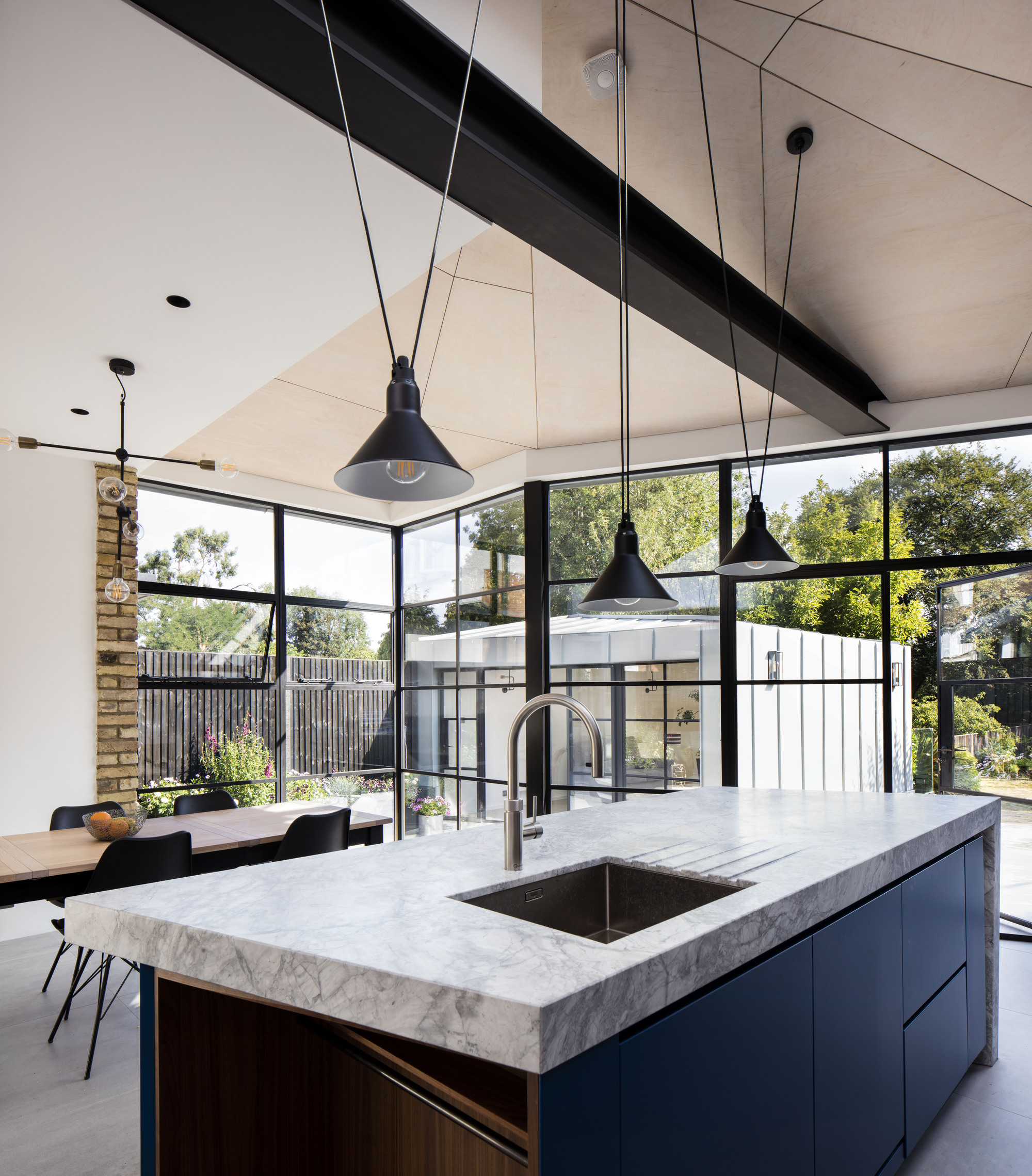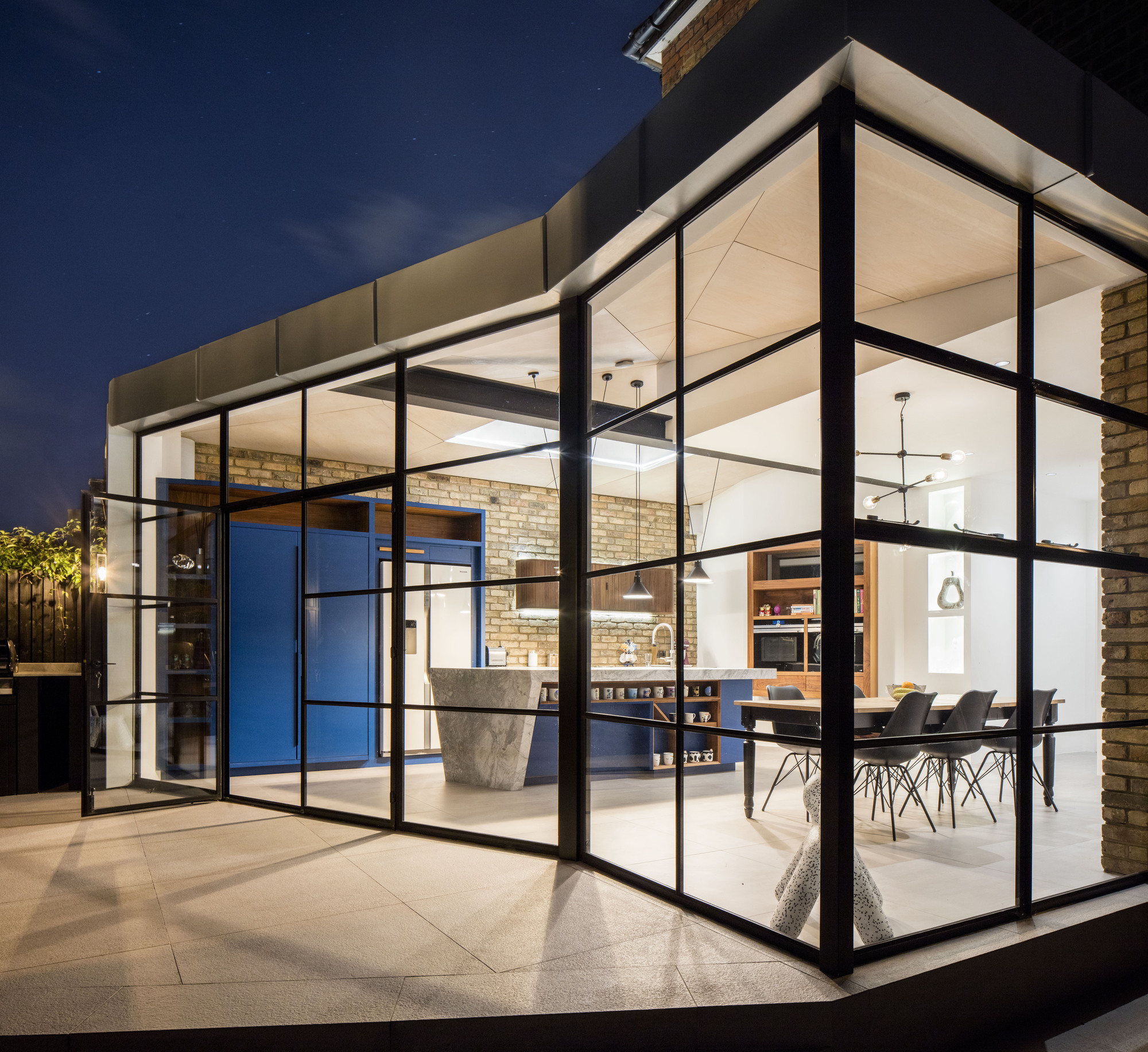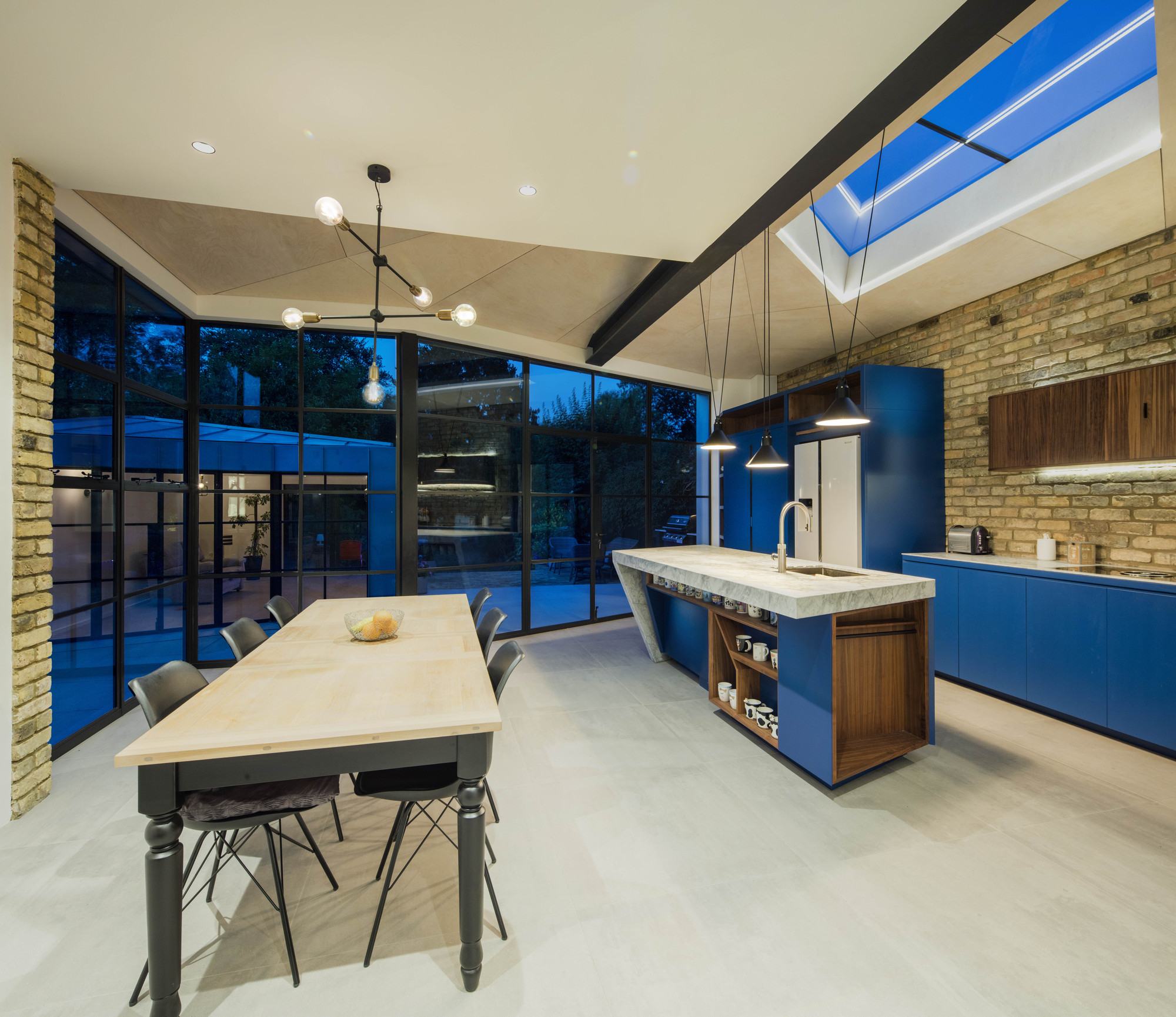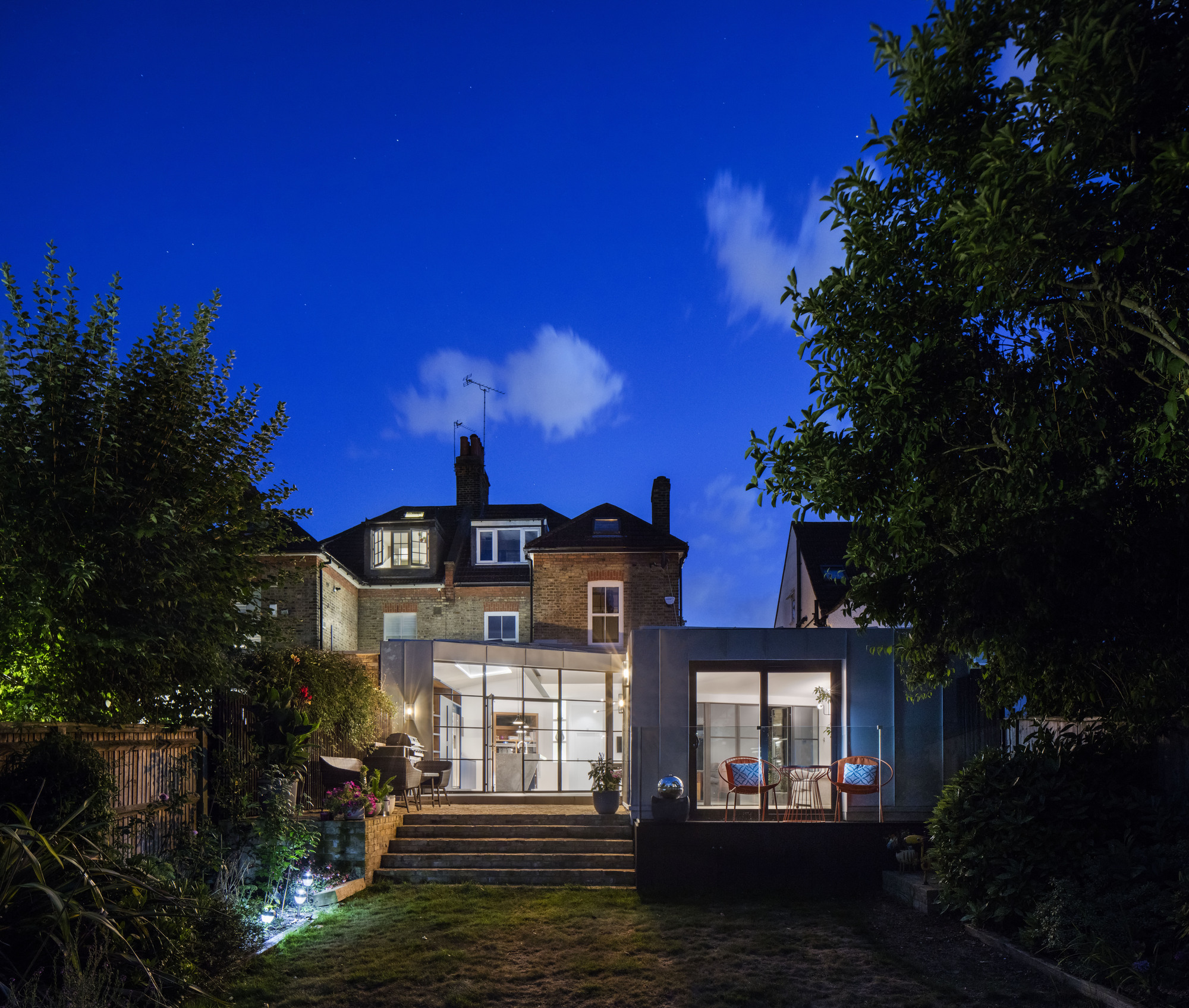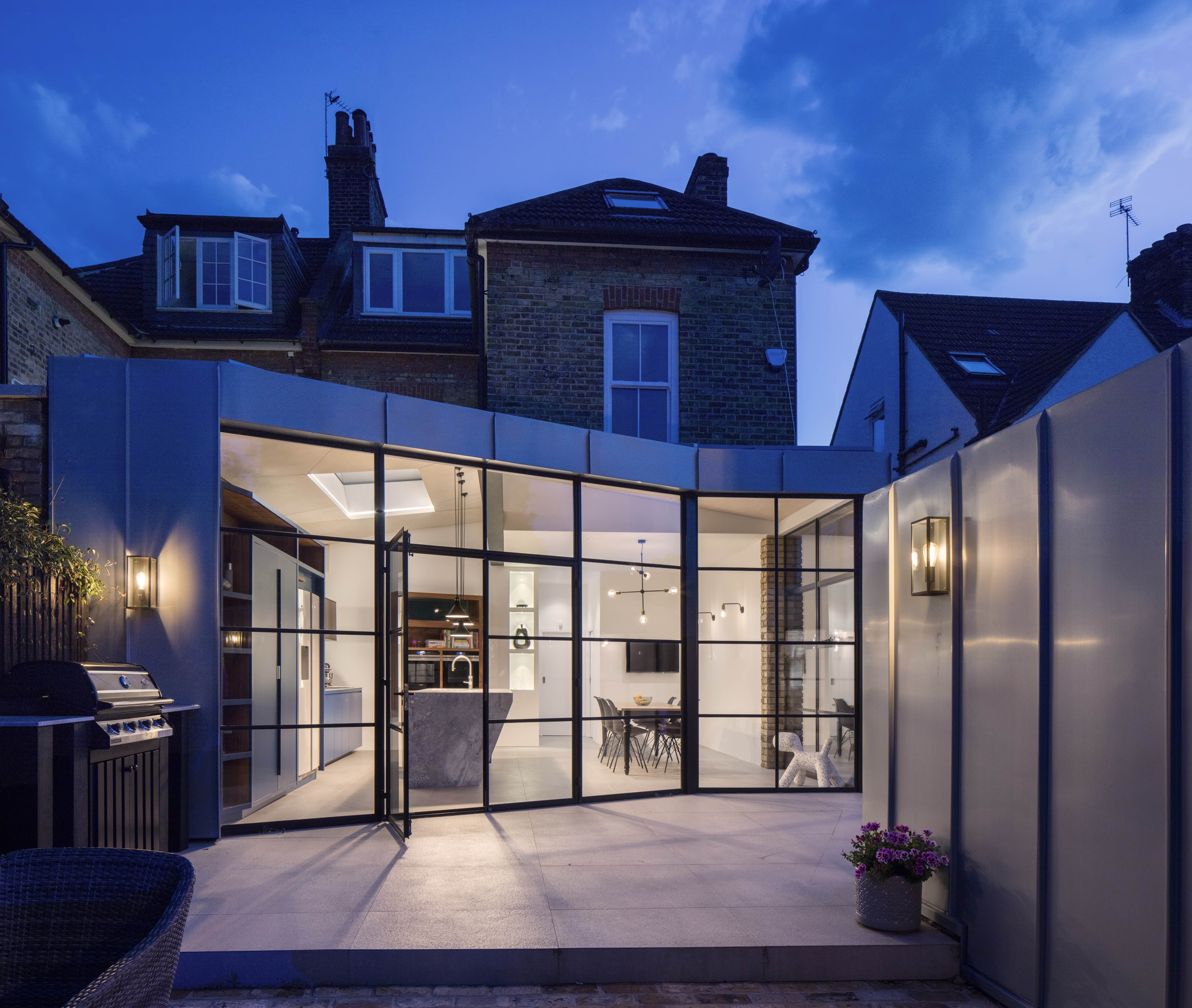 Ravenbourne Avenue is a unique project resulting from the ideas of a highly-skilled team and a client who has been willing to embrace them. It is always a welcome occasion when we are presented with opportunities like these to test our vision and ability as a practice, working alongside other experts who can help us to realize them. The new extension and garden room are exciting, crafted spaces to be in, but also have a sense of serenity…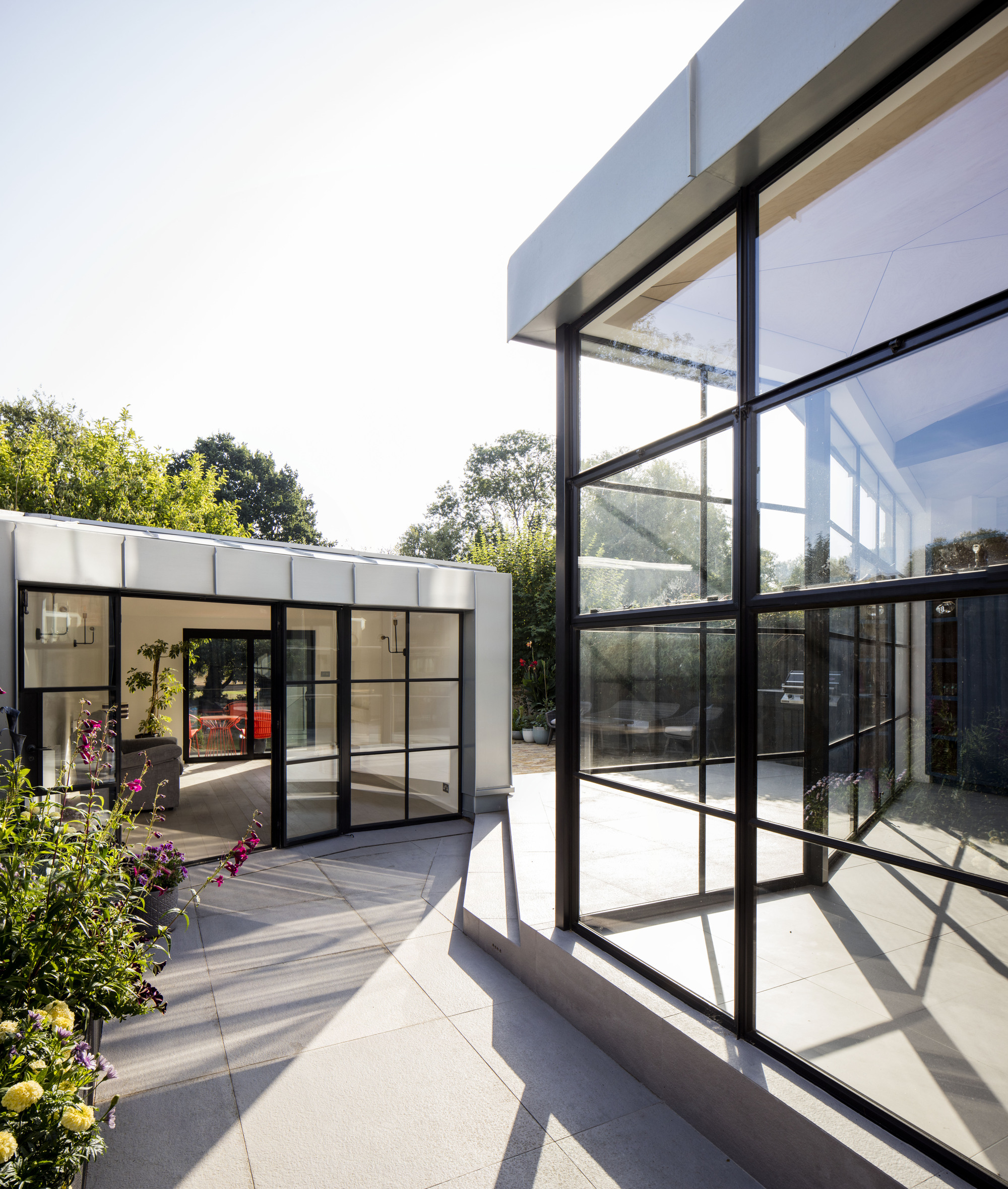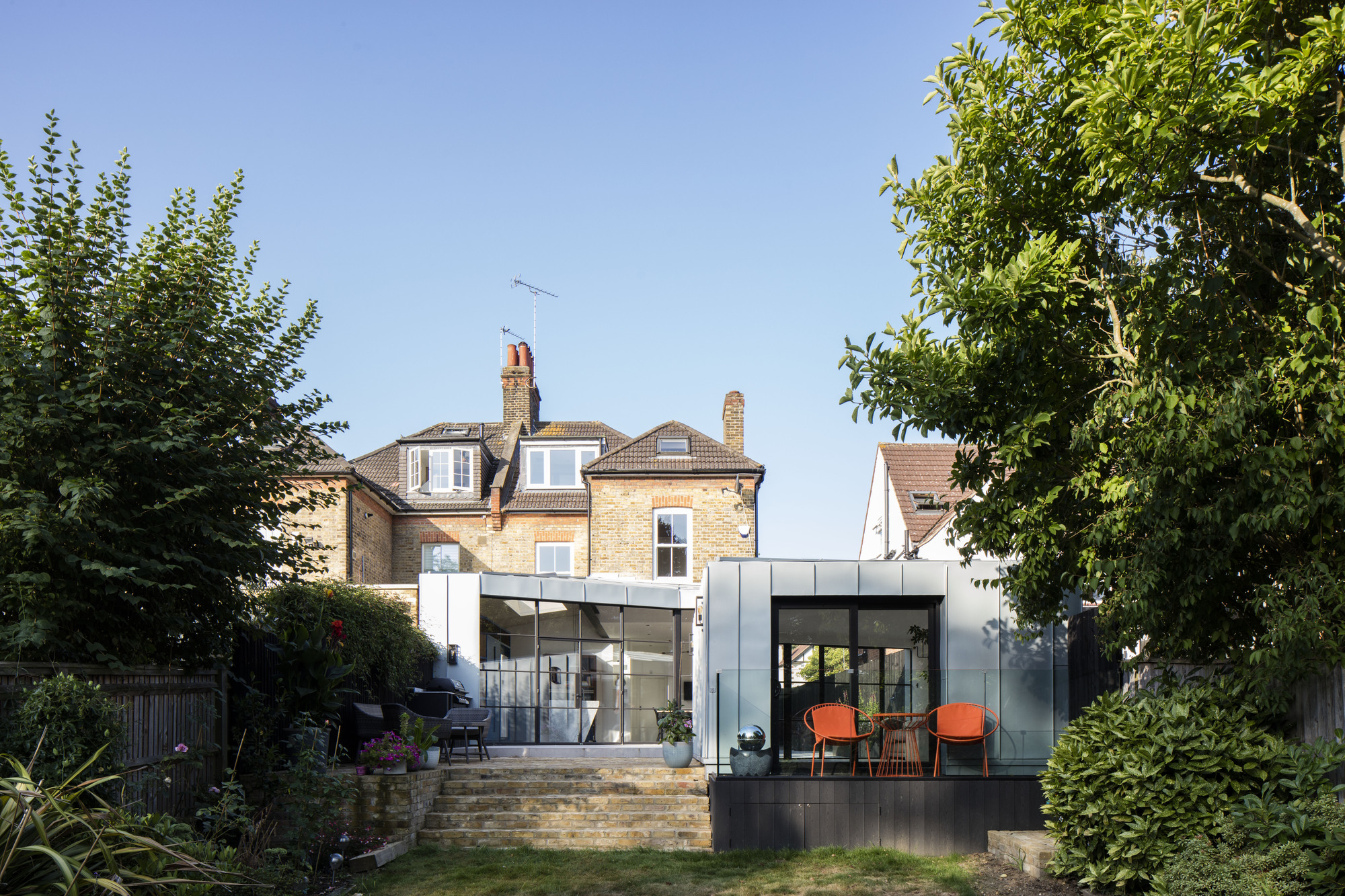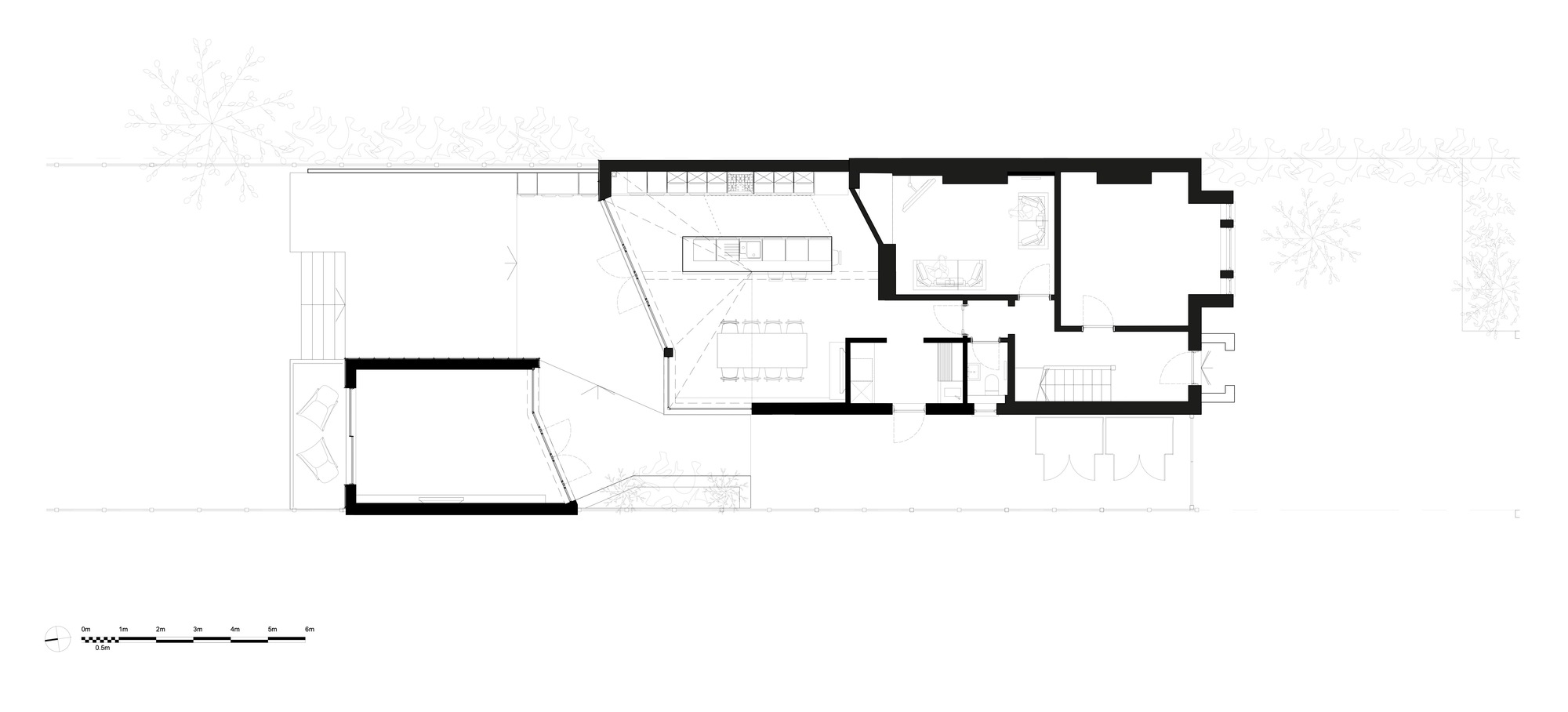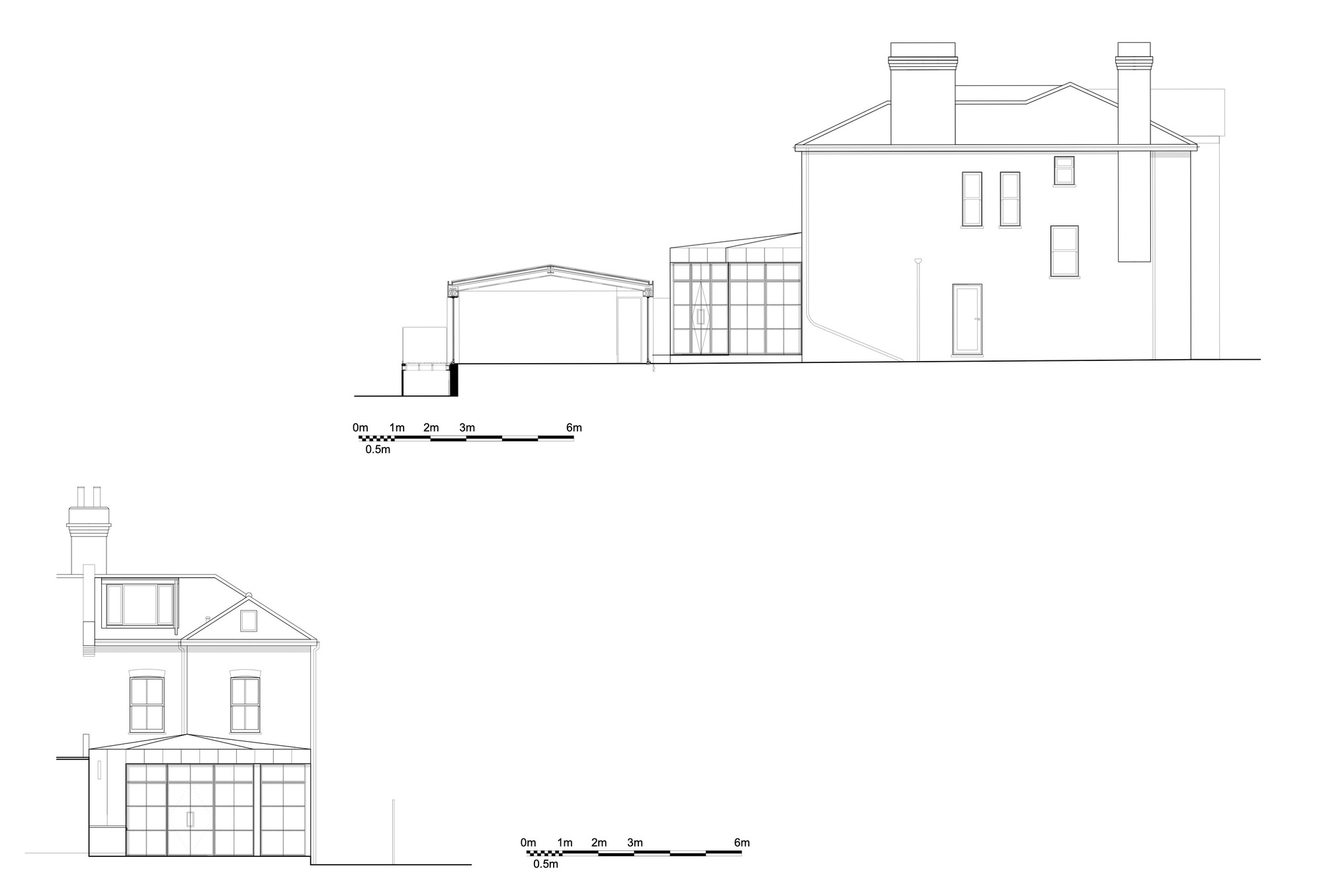 You're reading Bright Modern Extension and Garden Room of Victorian Family Home in London, originally posted on Decoist. If you enjoyed this post, be sure to follow Decoist on Twitter, Facebook and Pinterest.