01 Sep

Brooklin Apartment: Mirrored Cabinets, Burnt Cement Ceiling and Colorful Spark




If you are looking for an affluent and happening neighborhood in Sao Paulo, then they do not come more sophisticated than Brooklin. It is here that we find this fabulous apartment that is just 55 square meters in size and yet feels much larger than it really is. The interior of the polished apartment has been created to meet the needs of a young couple with a hint of personality, dash of color and a series of space-savvy features. Designed by Talita Nogueira Arquitetura, it is a burnt cement ceiling that is the most unique feature of this cheerful apartment. Beyond the ceiling, you are easily drawn by the creative use of color as well!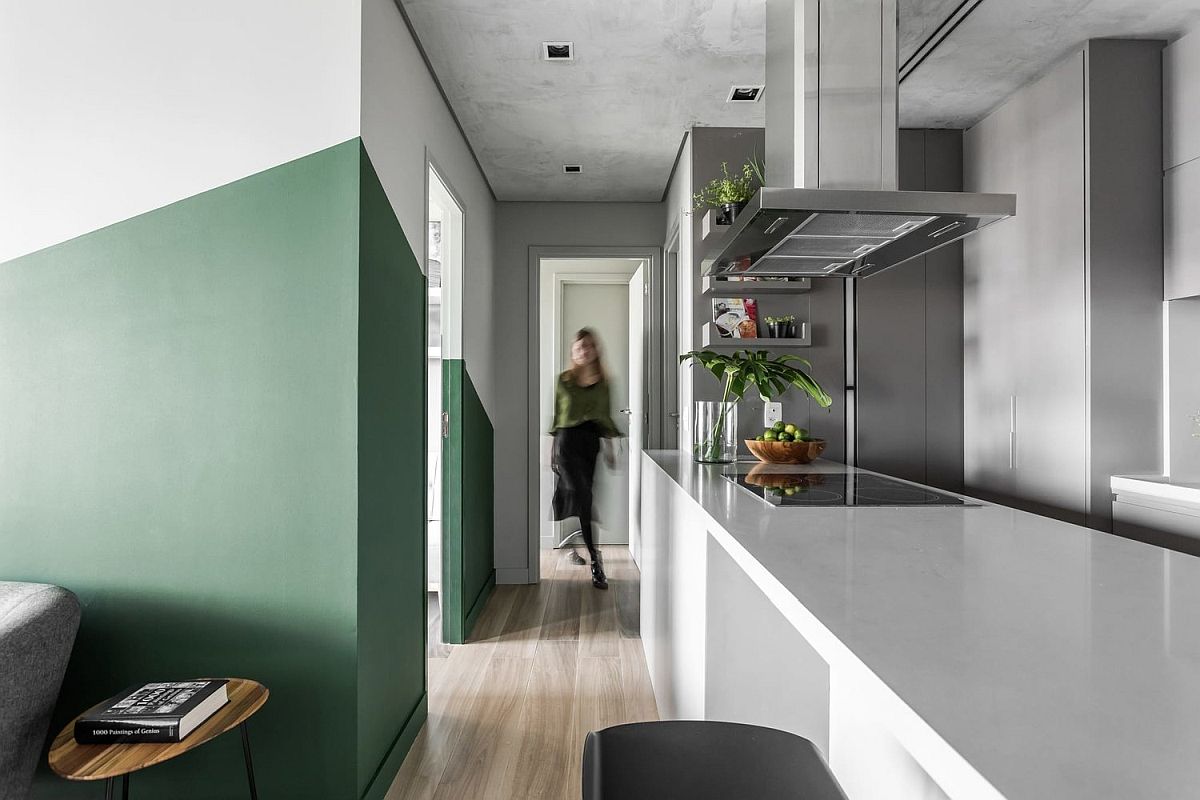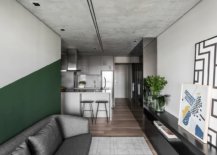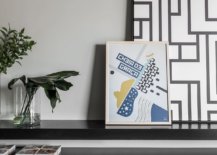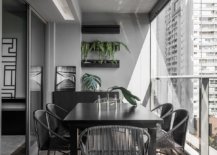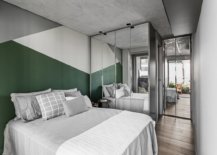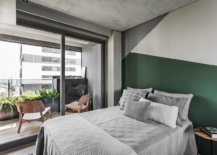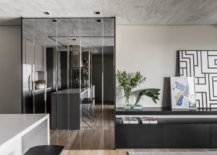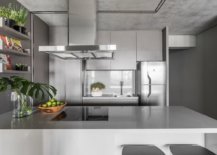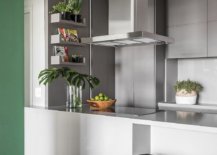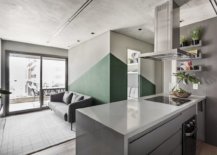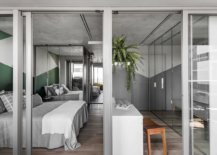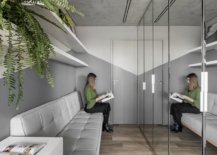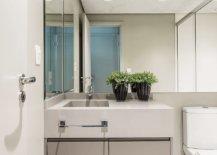 Blocks of white, gray and green are used with geometric flair inside the apartment to shape the accent walls in both the bedroom and the living area. Light comes into the apartment from the balconies outside and a series of indoor plants in the kitchen and the dining space bring freshness to the interior. Custom cabinetry in the living area and the bedroom bring storage options to the apartment while sparkling mirrored door for these cabinets ensure every room feels a lot more spacious than they actually are. Reflecting light and offering visual depth, it is these mirrored surfaces that make the biggest difference to the ambiance in here. [Photography: Eduardo Macarios]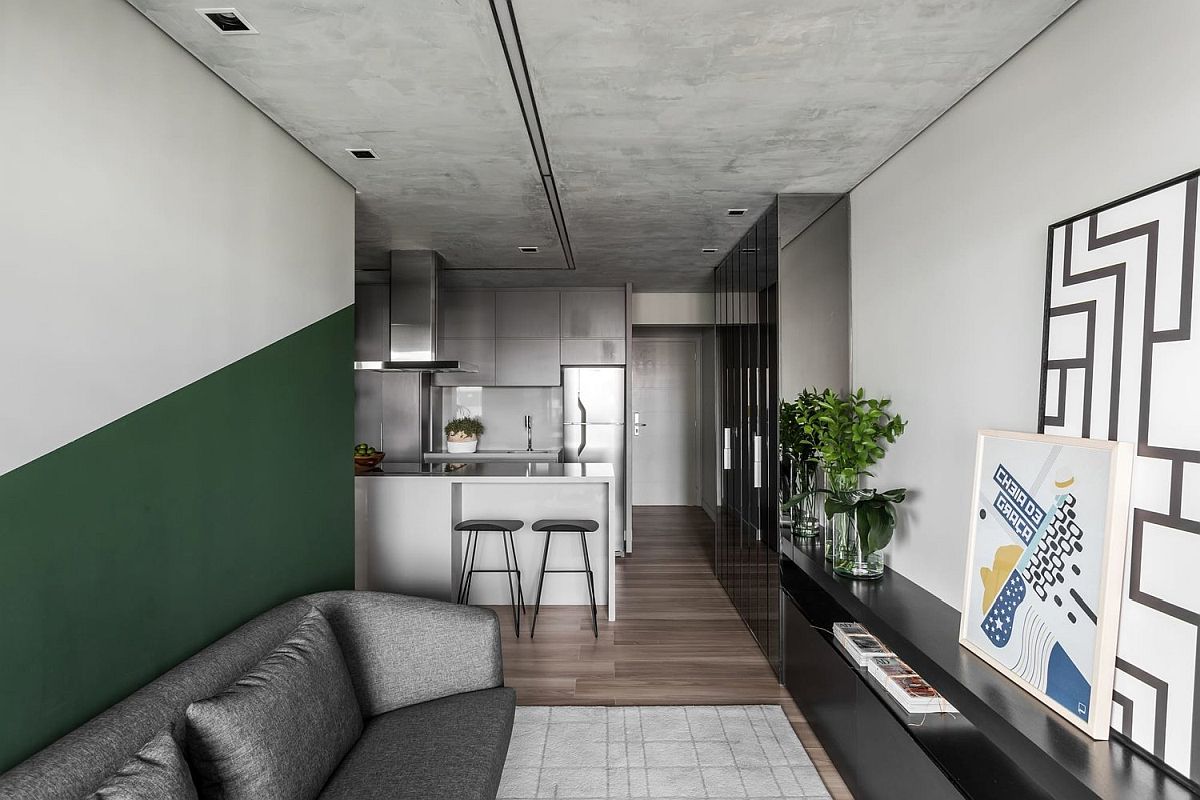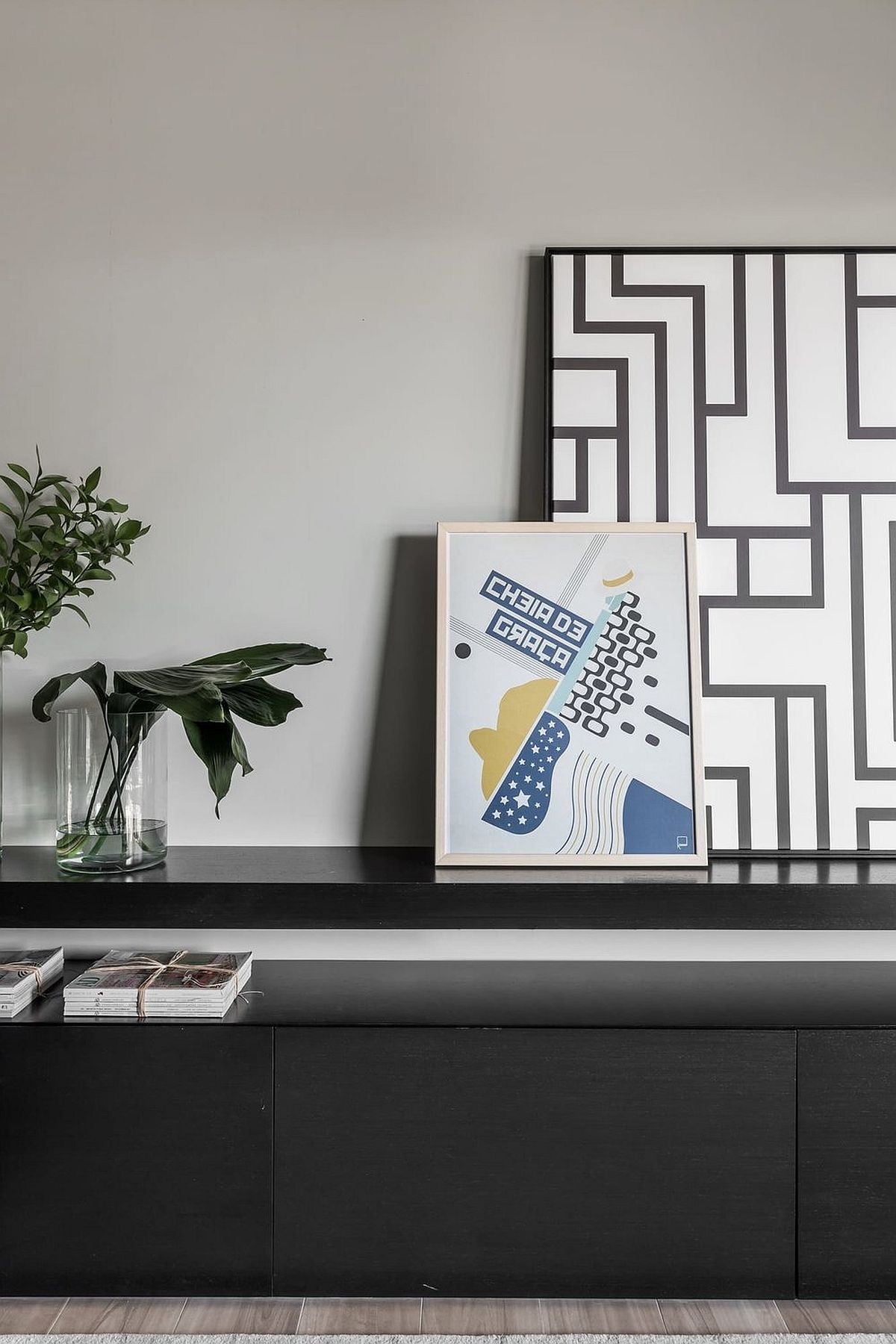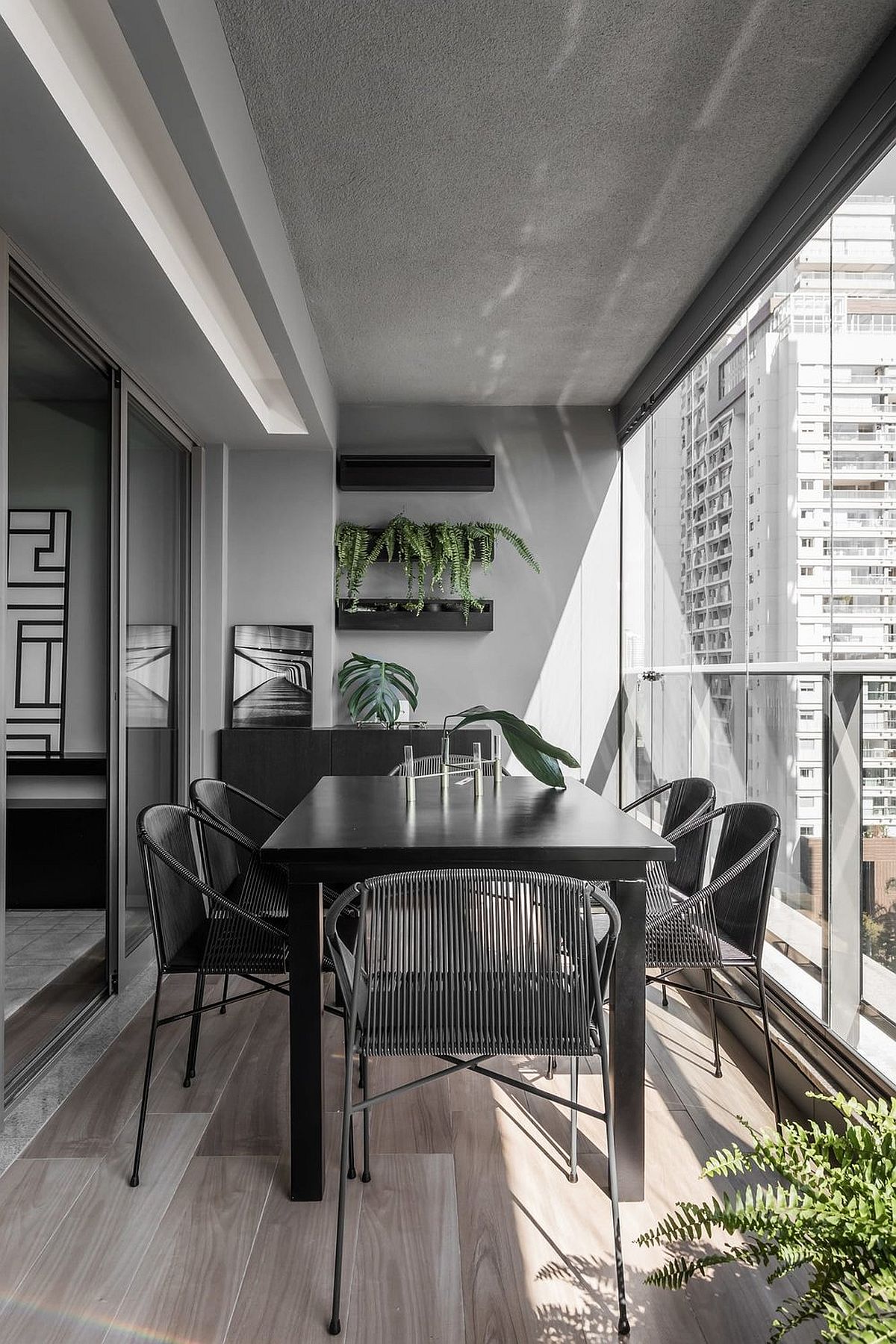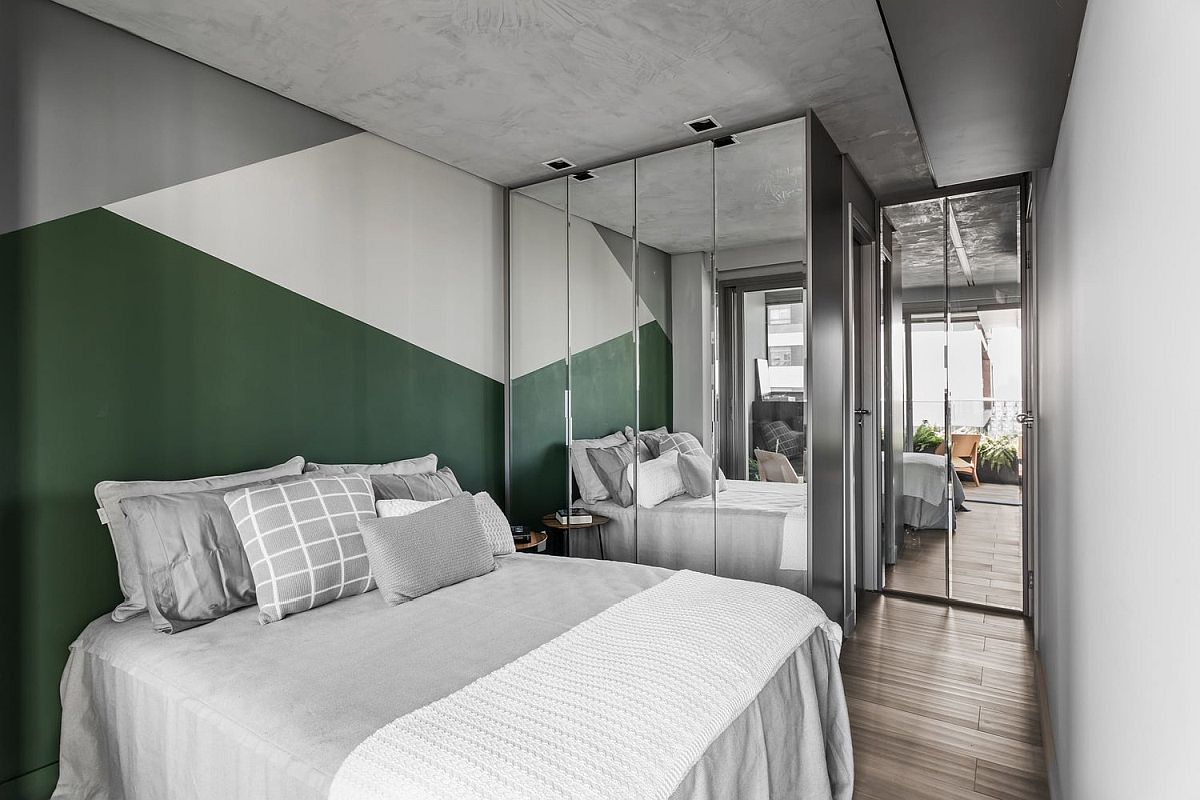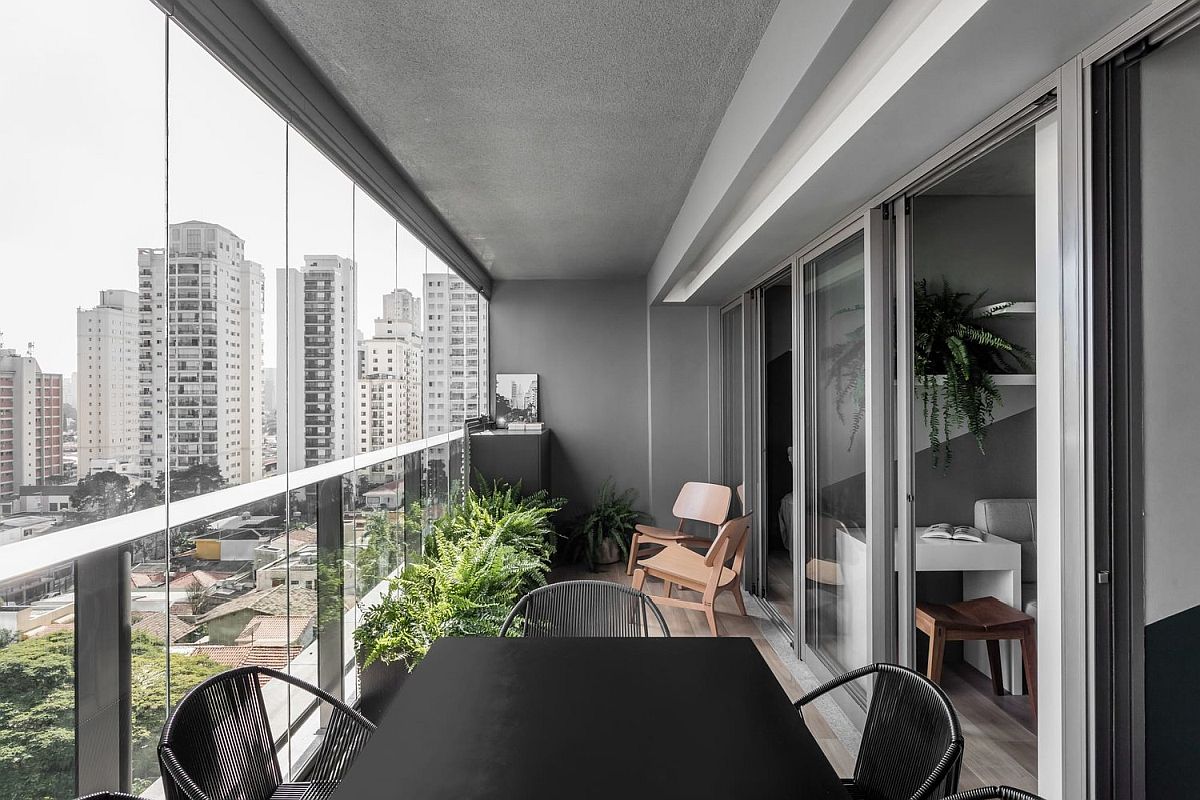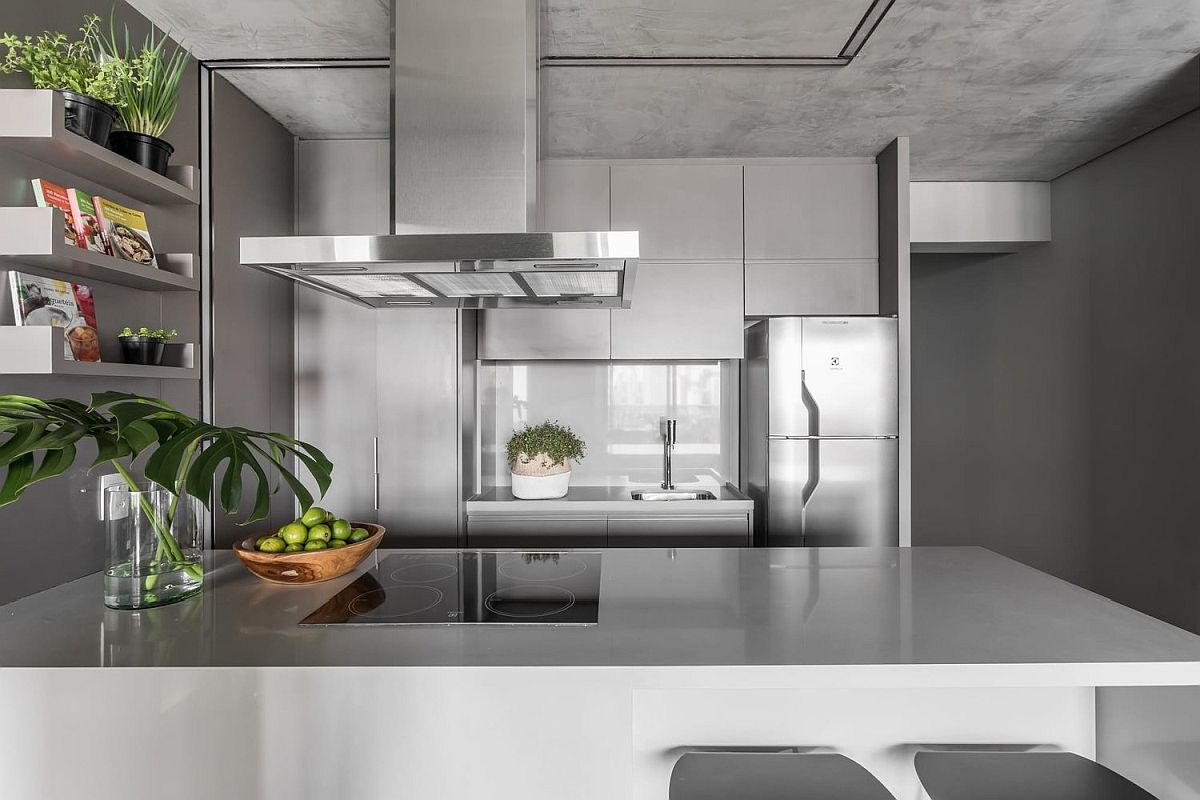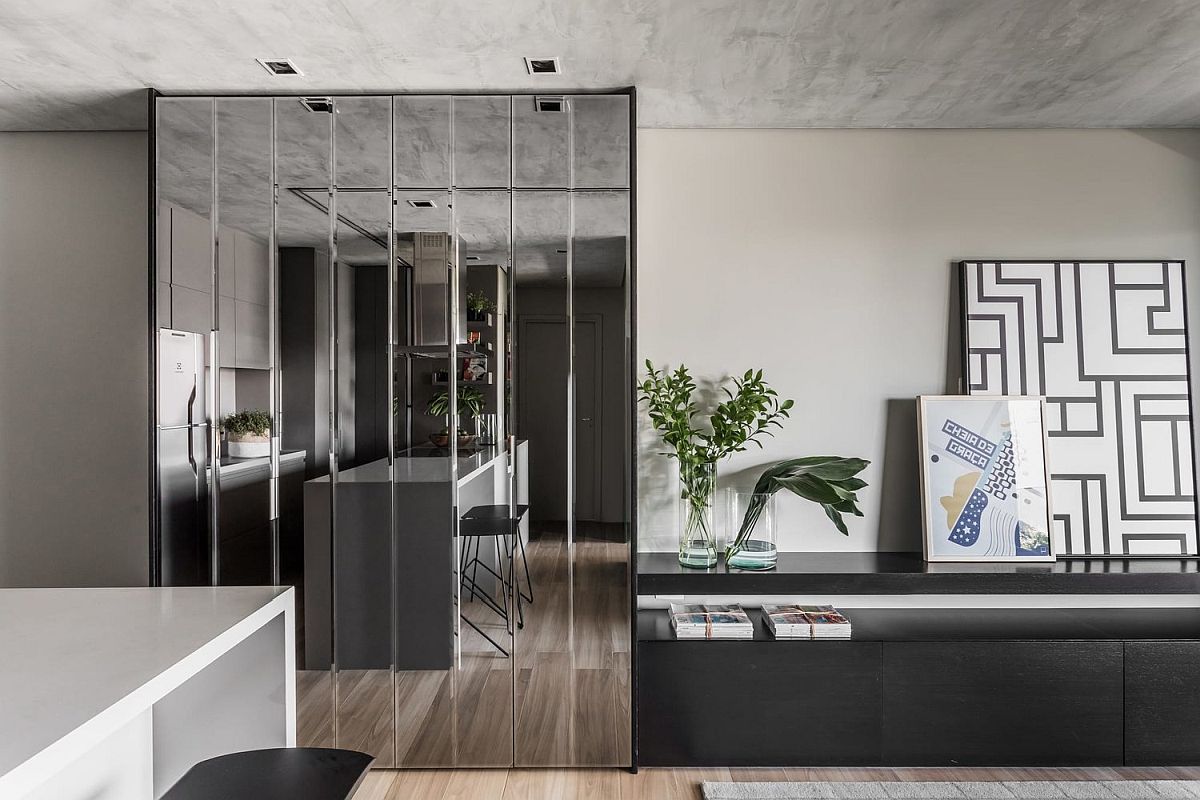 The main objective of this project was to create contemporary architecture without exaggeration, with a youthful and relaxed aspect, characteristic of those looking for apartments like this in the Brooklin region in São Paulo.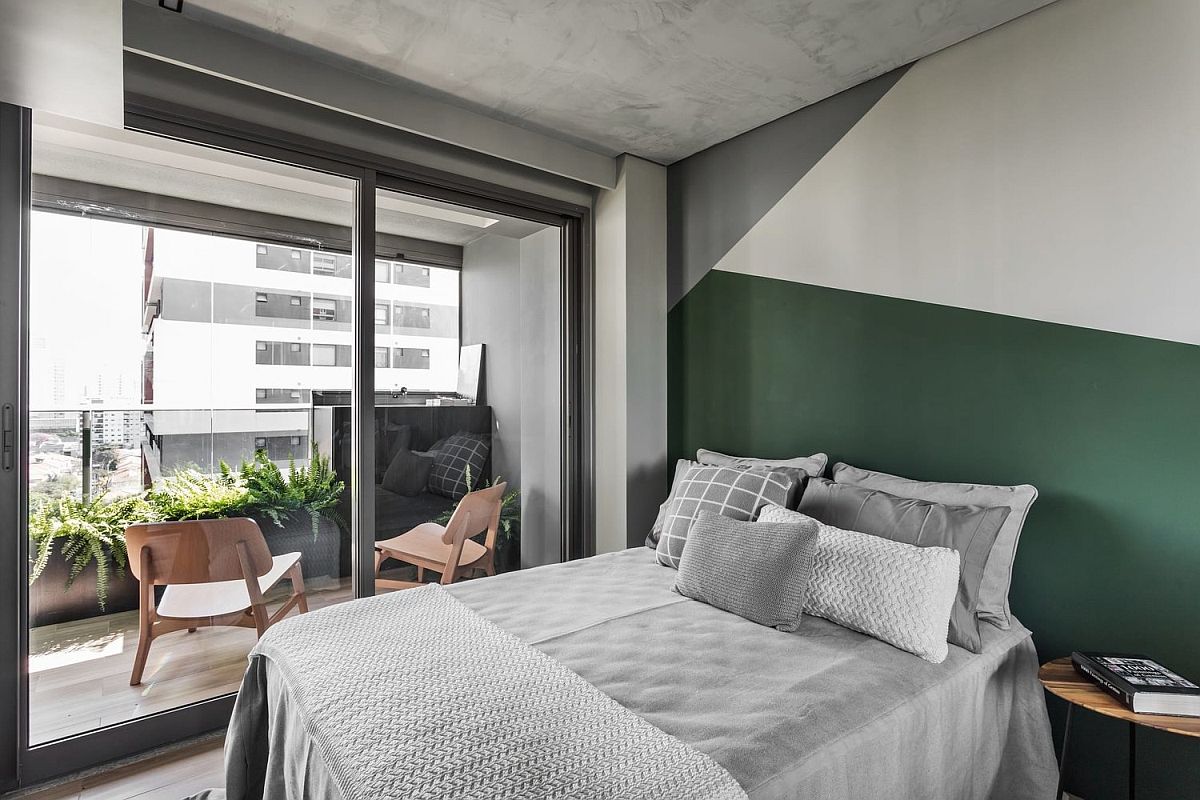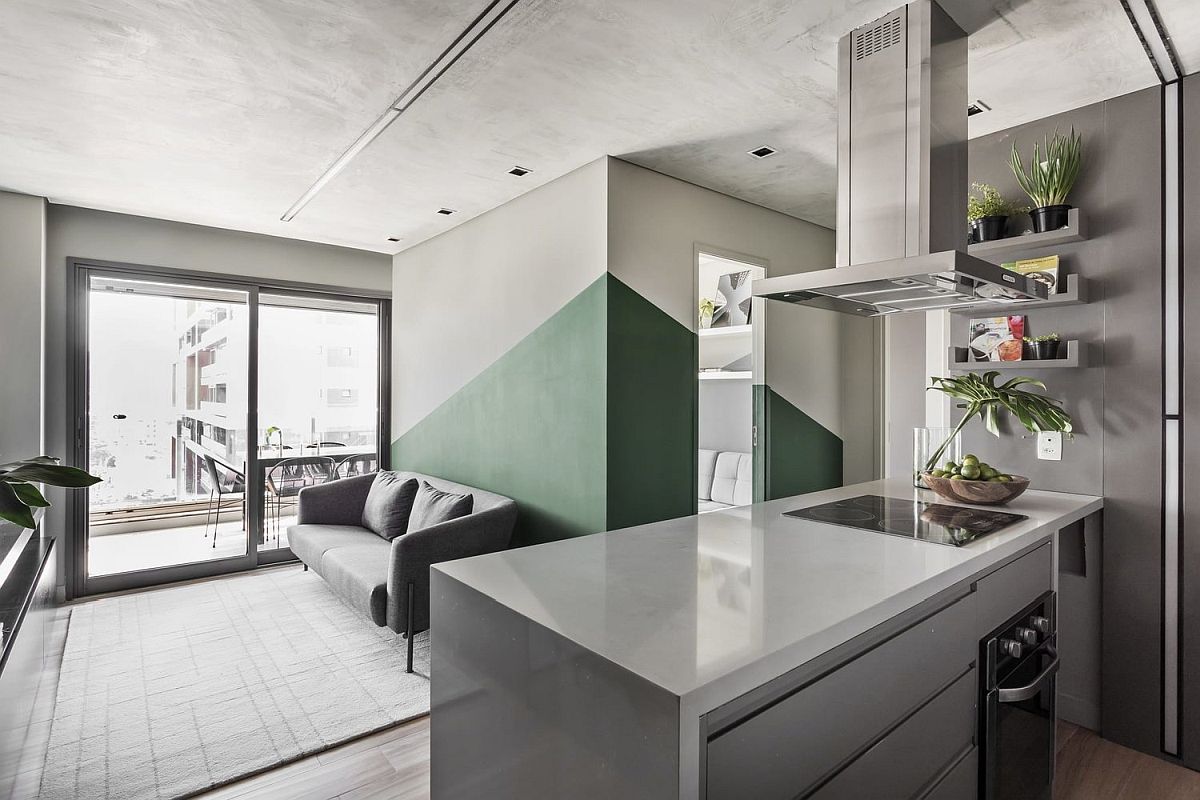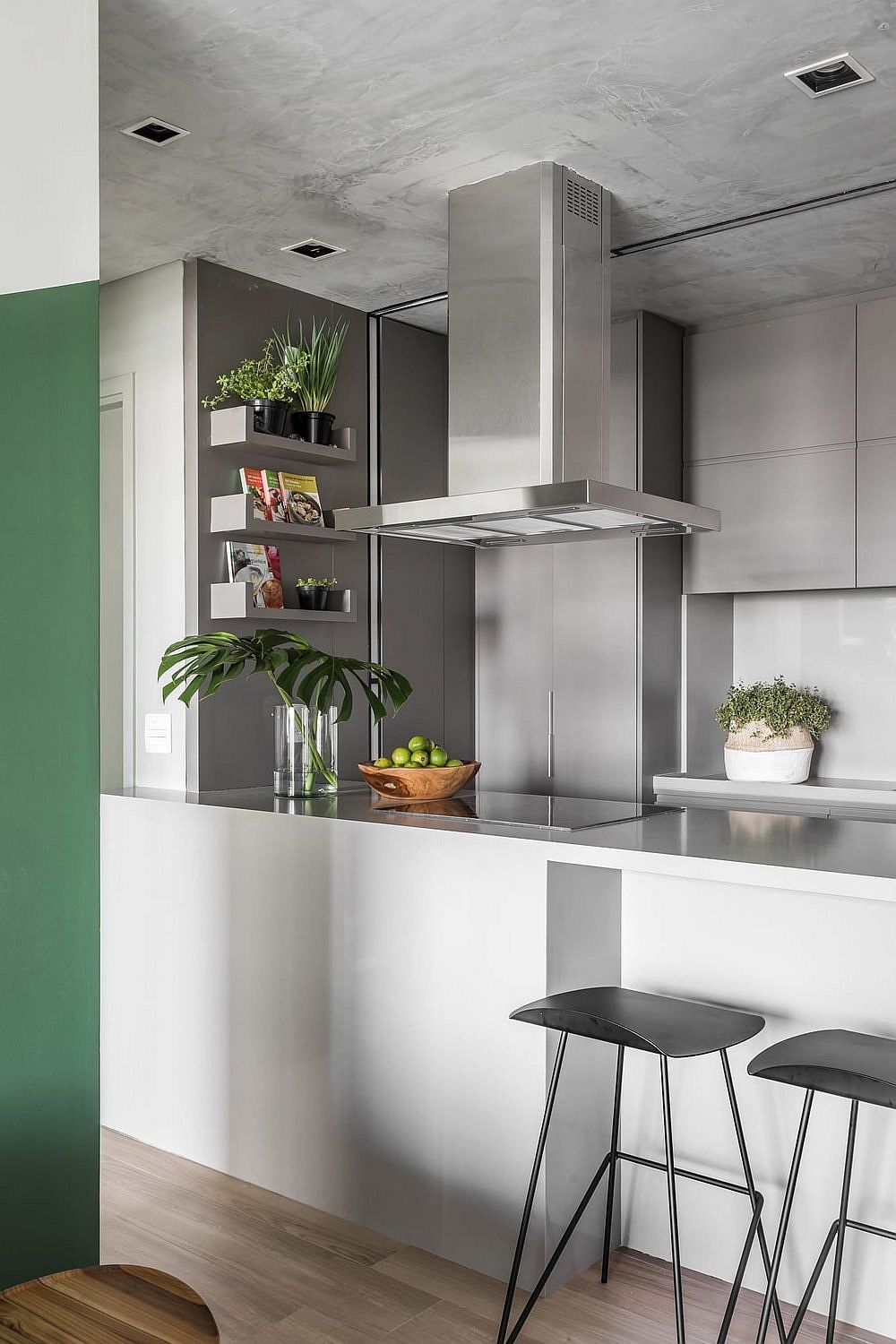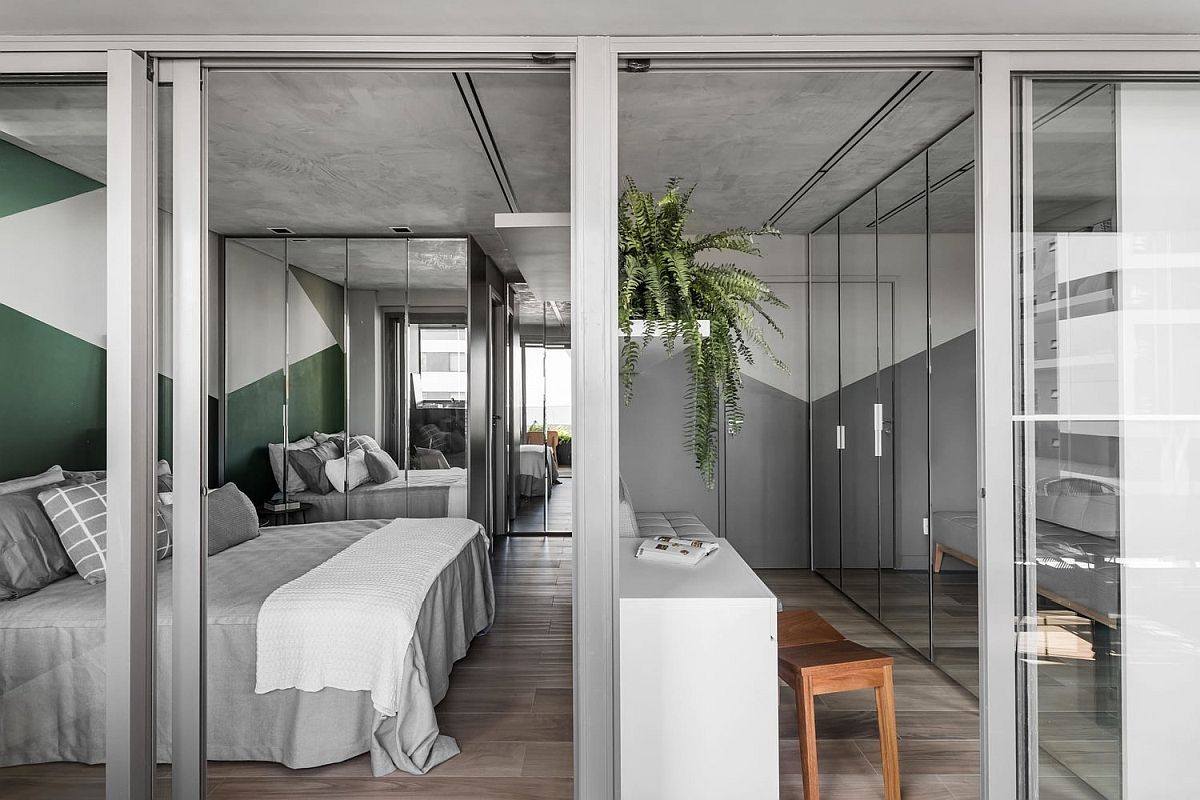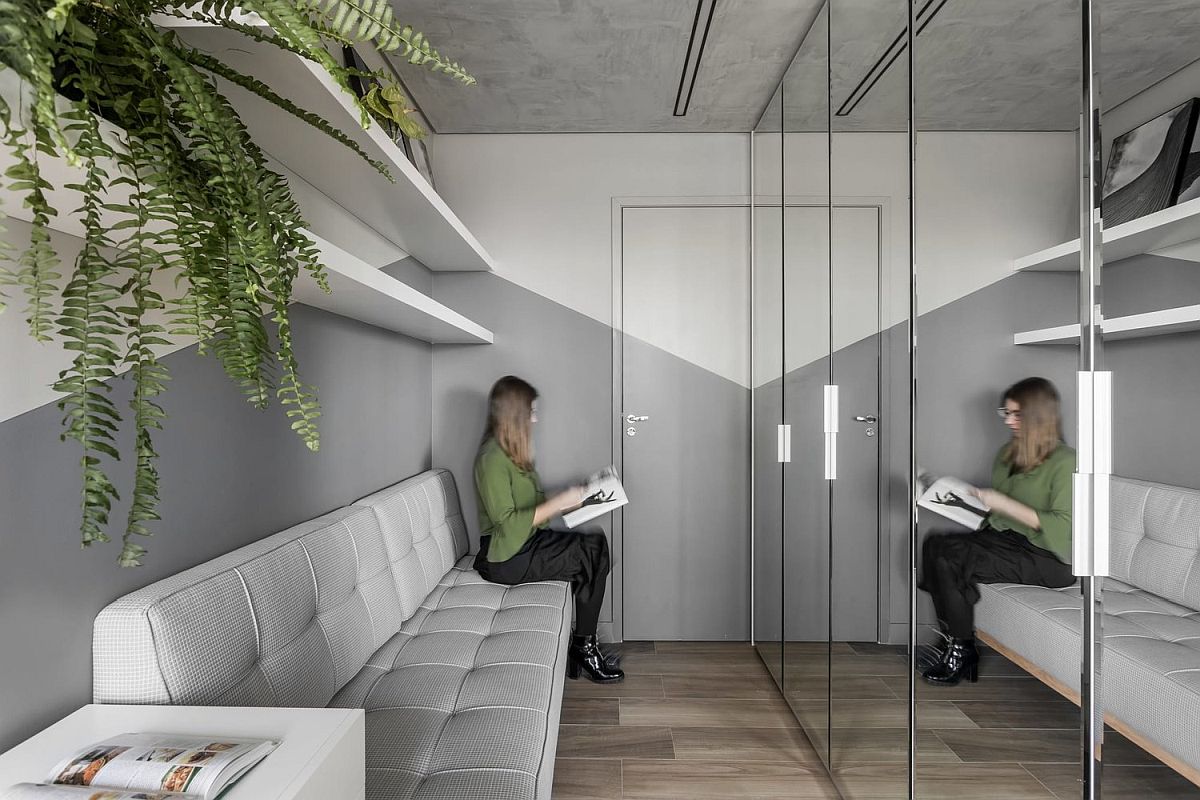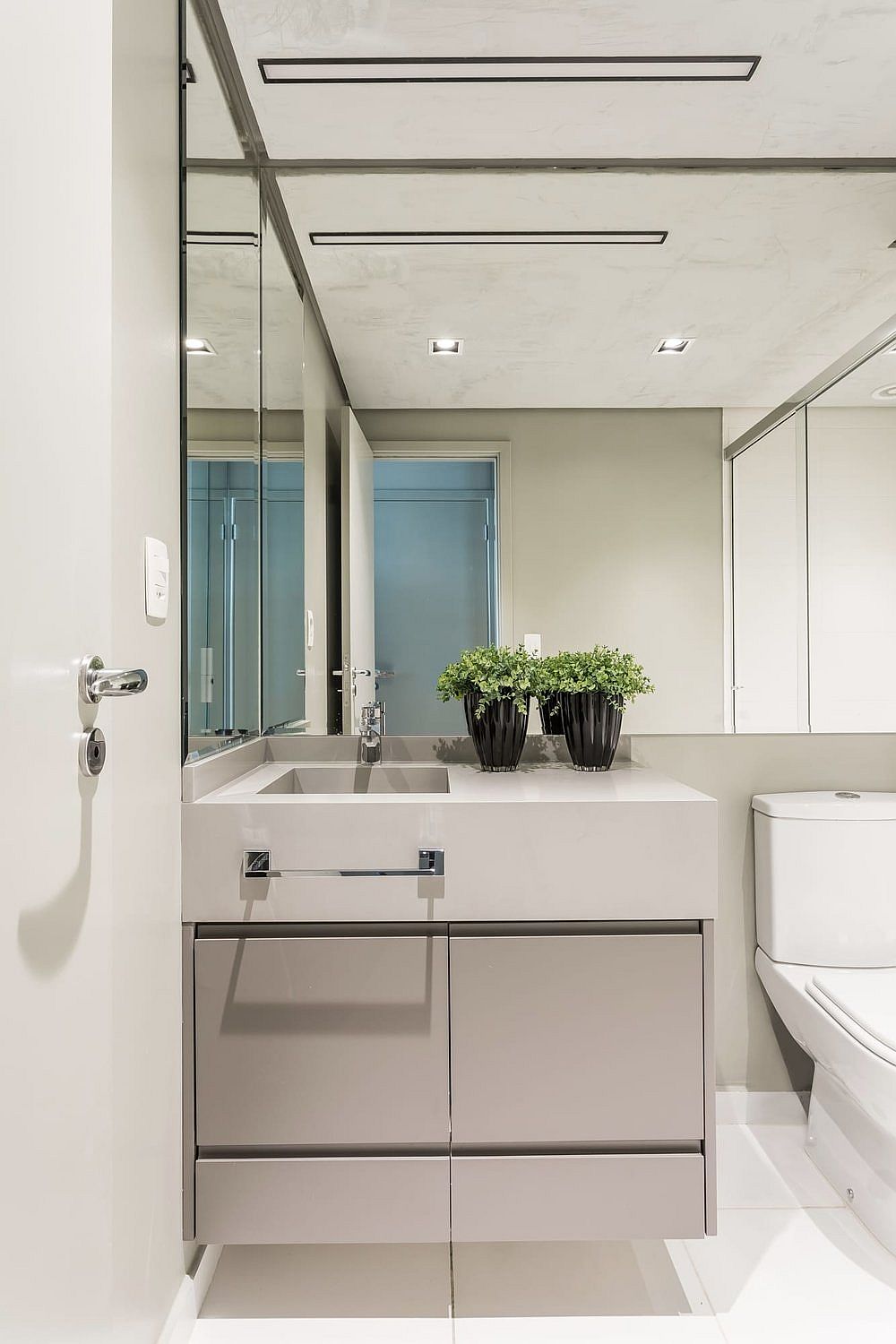 You're reading Brooklin Apartment: Mirrored Cabinets, Burnt Cement Ceiling and Colorful Spark, originally posted on Decoist. If you enjoyed this post, be sure to follow Decoist on Twitter, Facebook and Pinterest.