07 Aug

Expansive Mexican Home Turned into an Inviting Family Gathering Center




There are plenty of different styles of homes that we come across on a daily basis and also houses that were once churches, industrial complexes and abandoned warehouses. But rarely do we see a large family home being transformed into a lavish family gathering center and event venue that has it all! Renovated and completely transformed by Weber Arquitectos, Casa M in Lomas de Chapultepec, Mexico City was altered to comfortably host modest events and large family gatherings with a new banquet hall that can easily seat over 60 people. The new interior is largely clad in neutral hues with white and gray shaping the backdrop and wood in light tones adding warmth to the setting.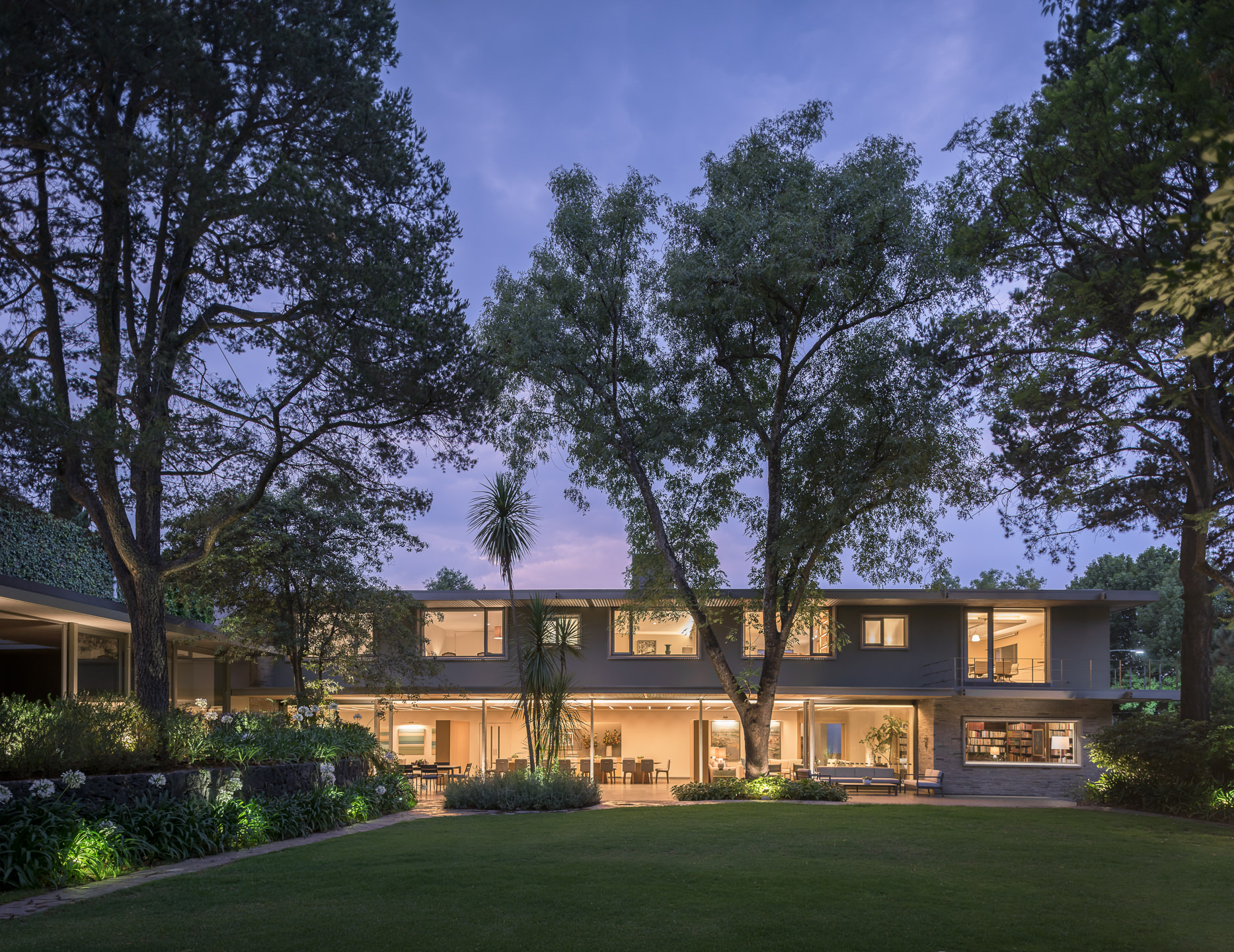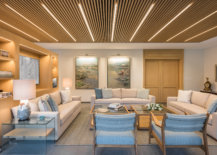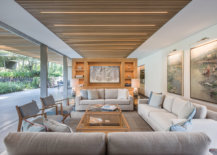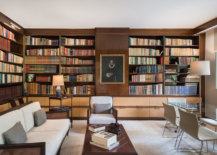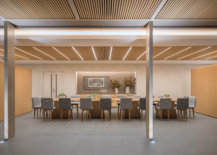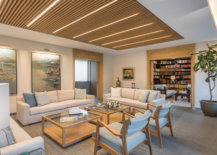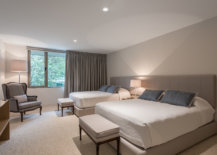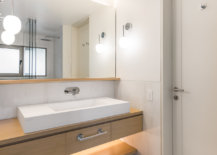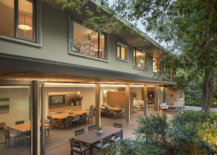 The original residence was altered by adding large movable panels, smart partitions, flexible décor that adapts to changing needs and lighting that cozy and even in every room. Both the lower and upper level of Casa M stay connected with the large and curated garden outside and the covered outdoor spaces extend the social zones inside in a seamless fashion. With a boardroom, playroom, large home library, gallery and indoor pool, there is plenty to explore in here. Preserving the original art work in the house and also its vernacular outline, the makeover is both sensible and stylish! [Photography: Luis Gallardo – LGM Studio]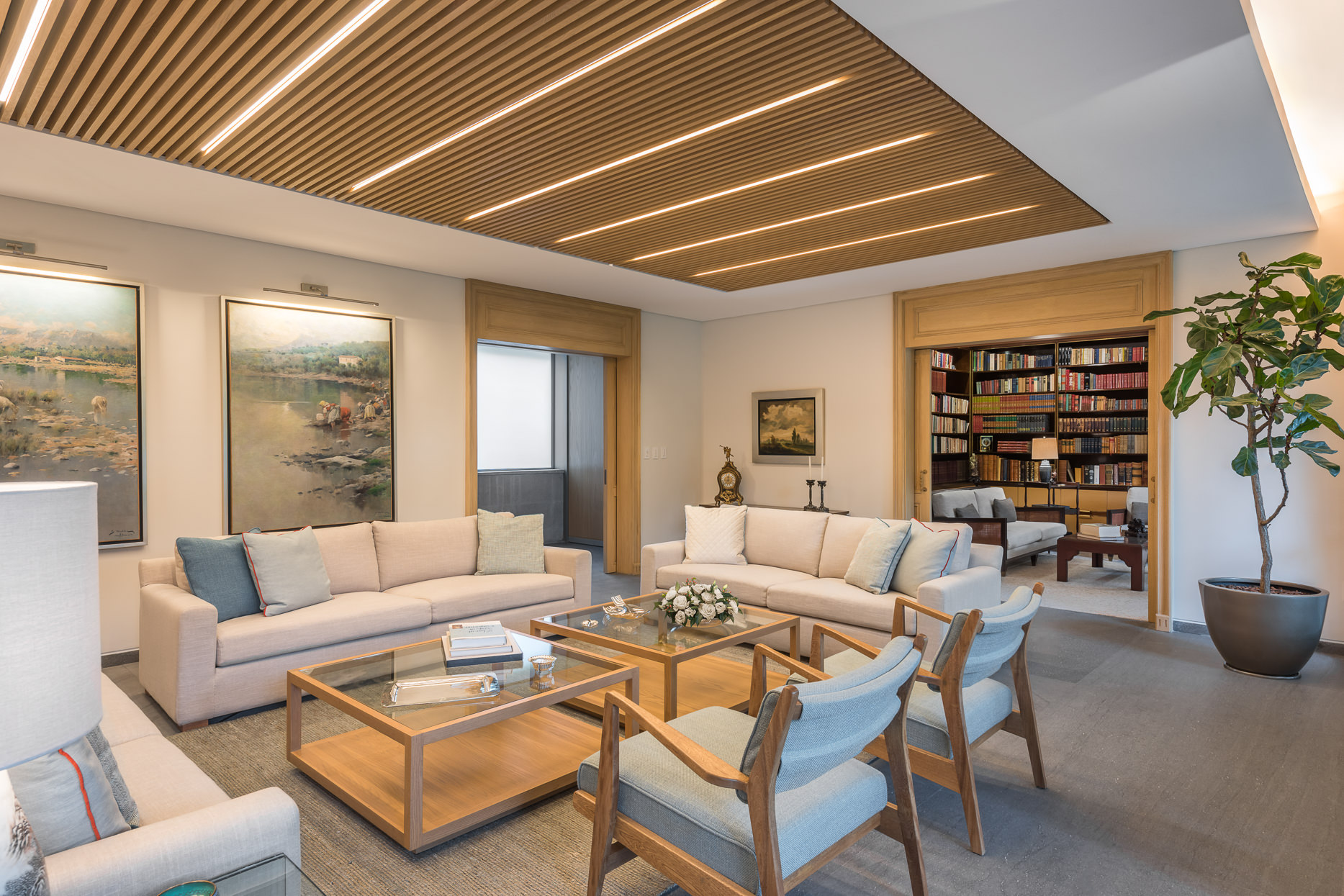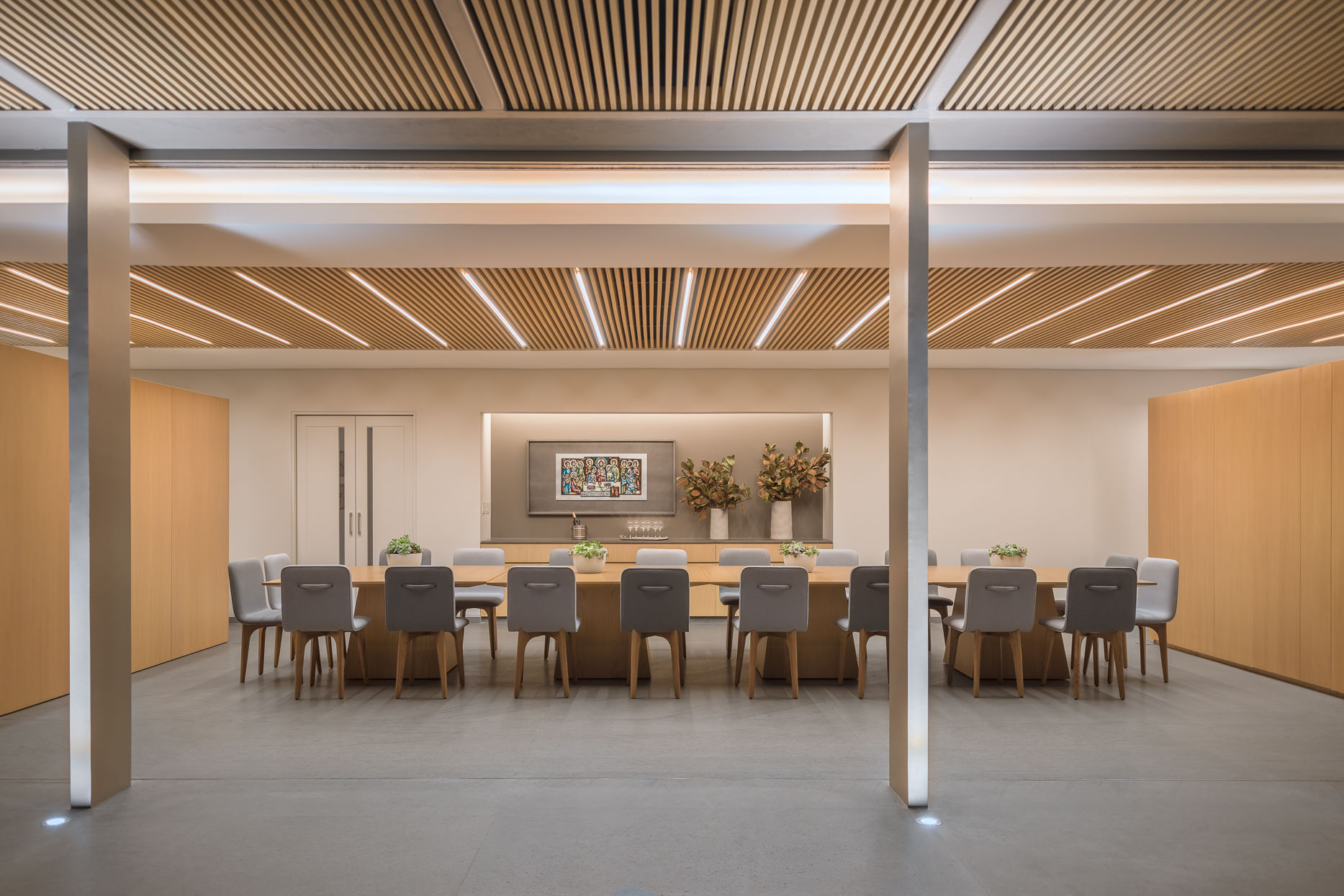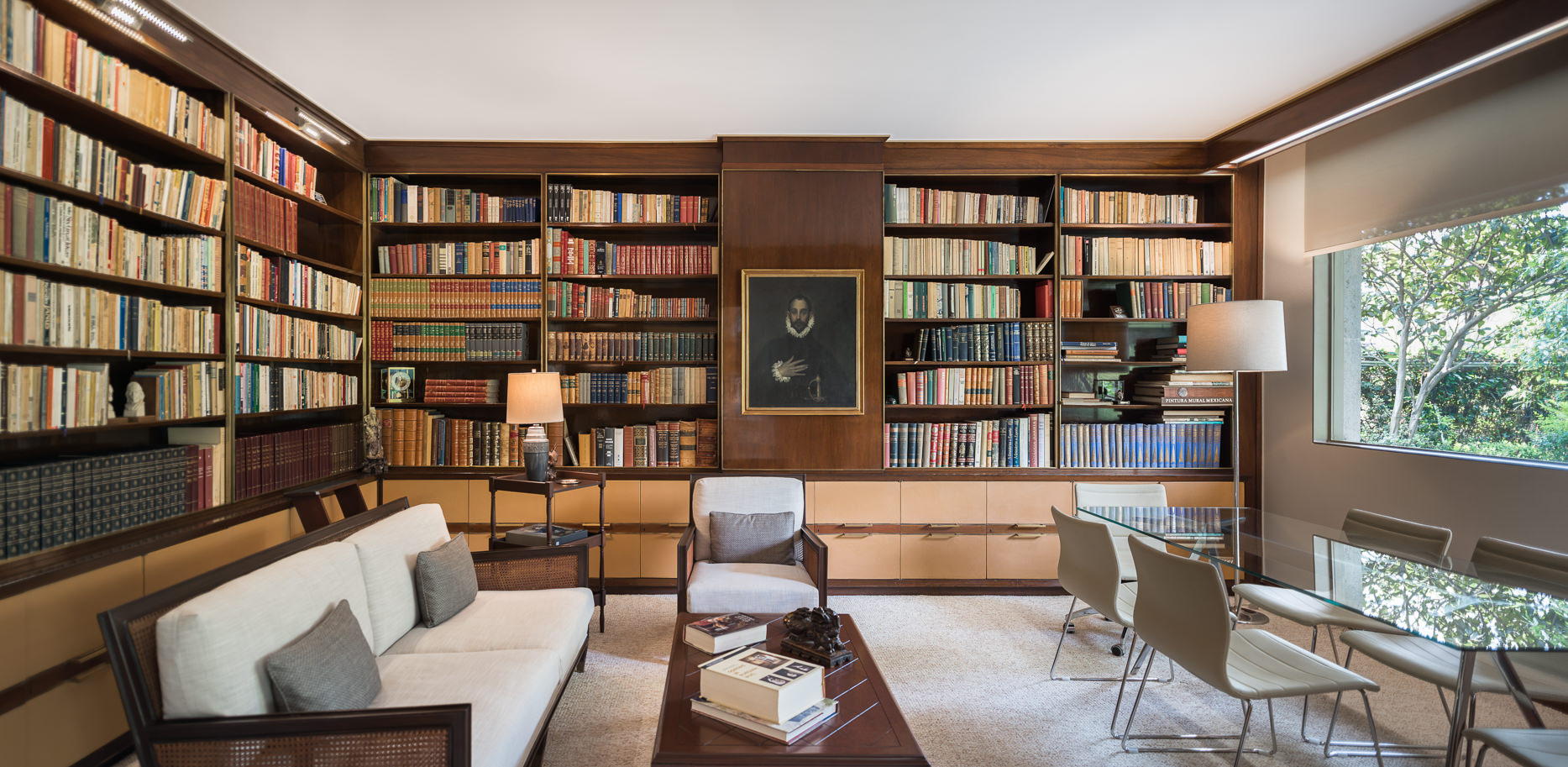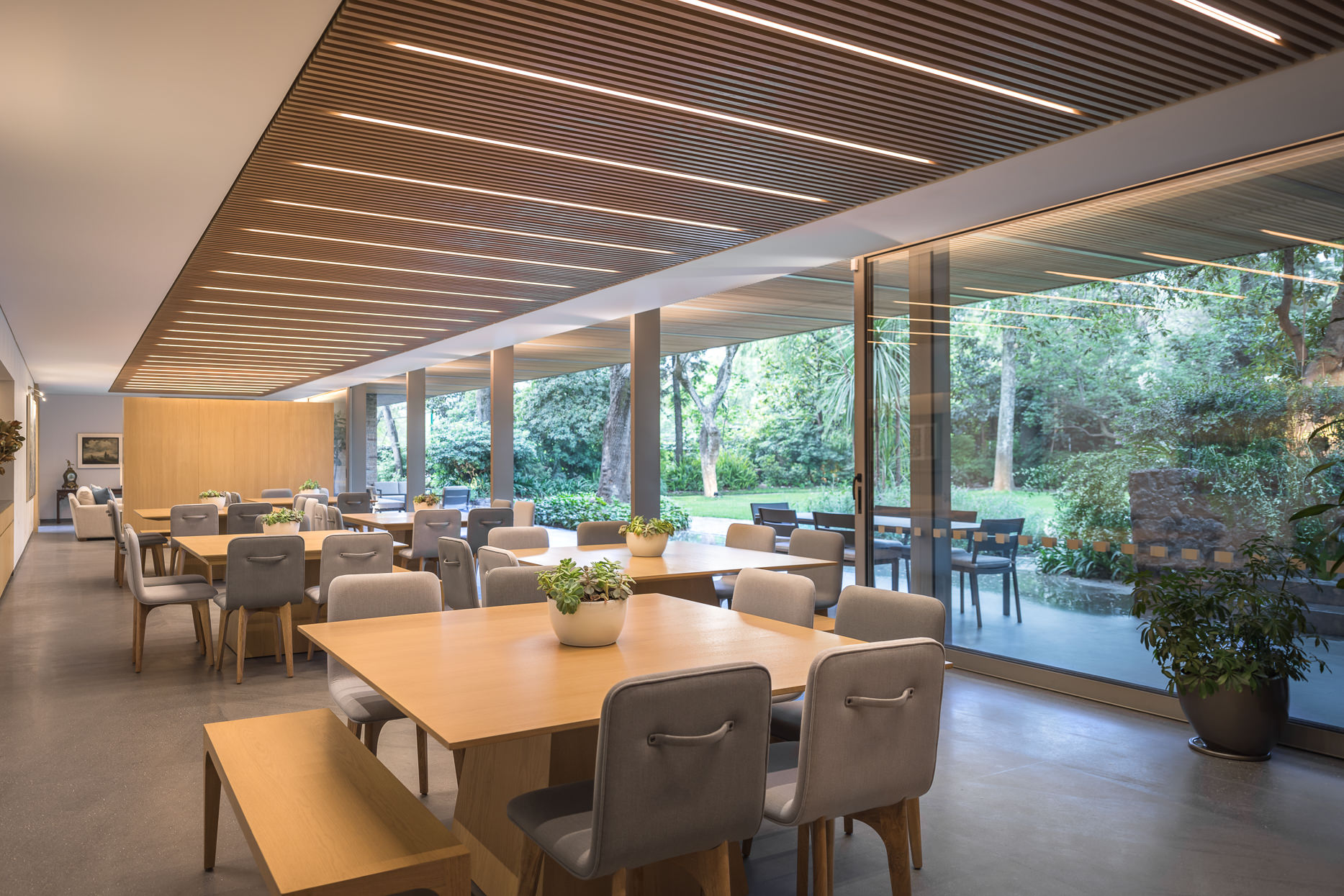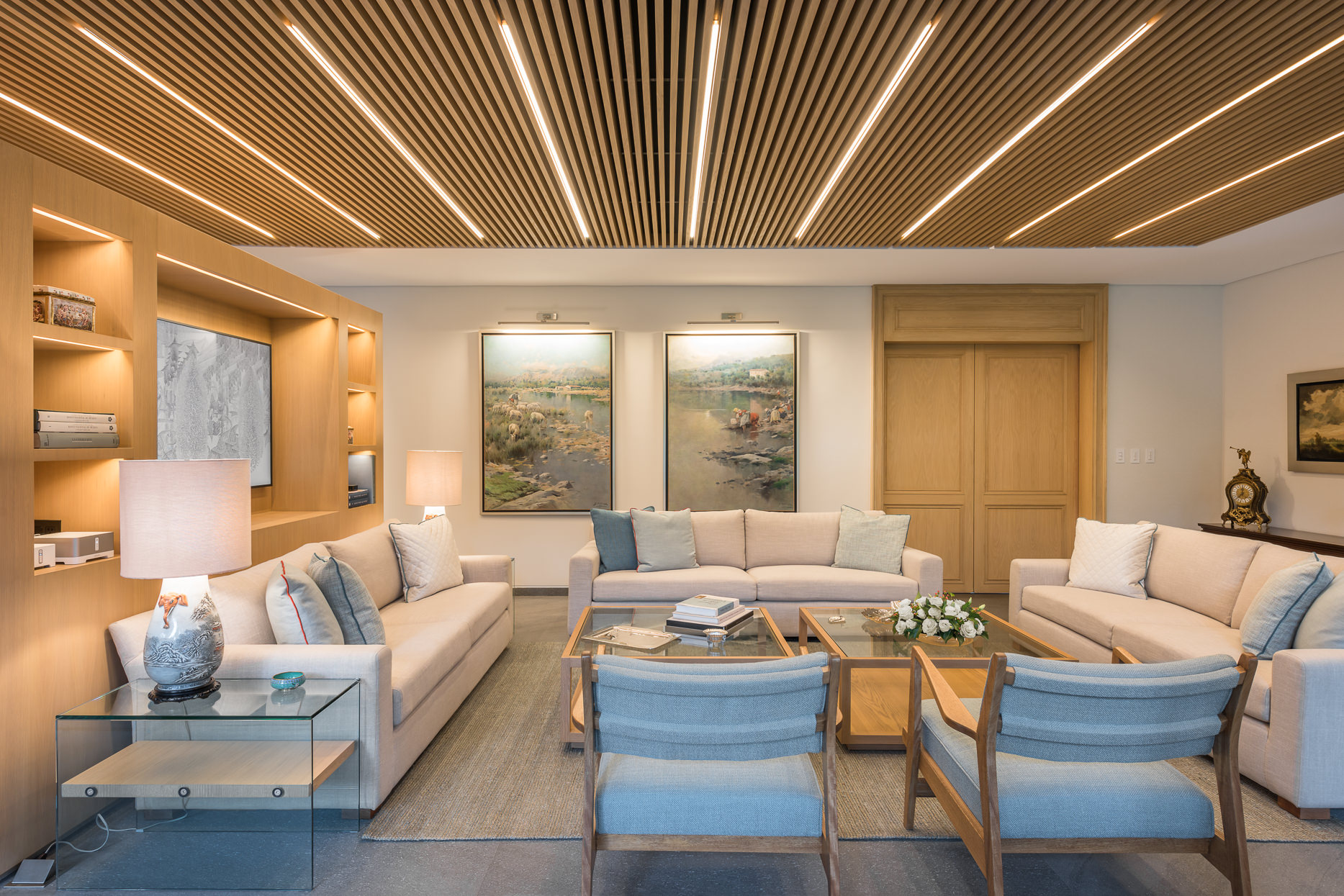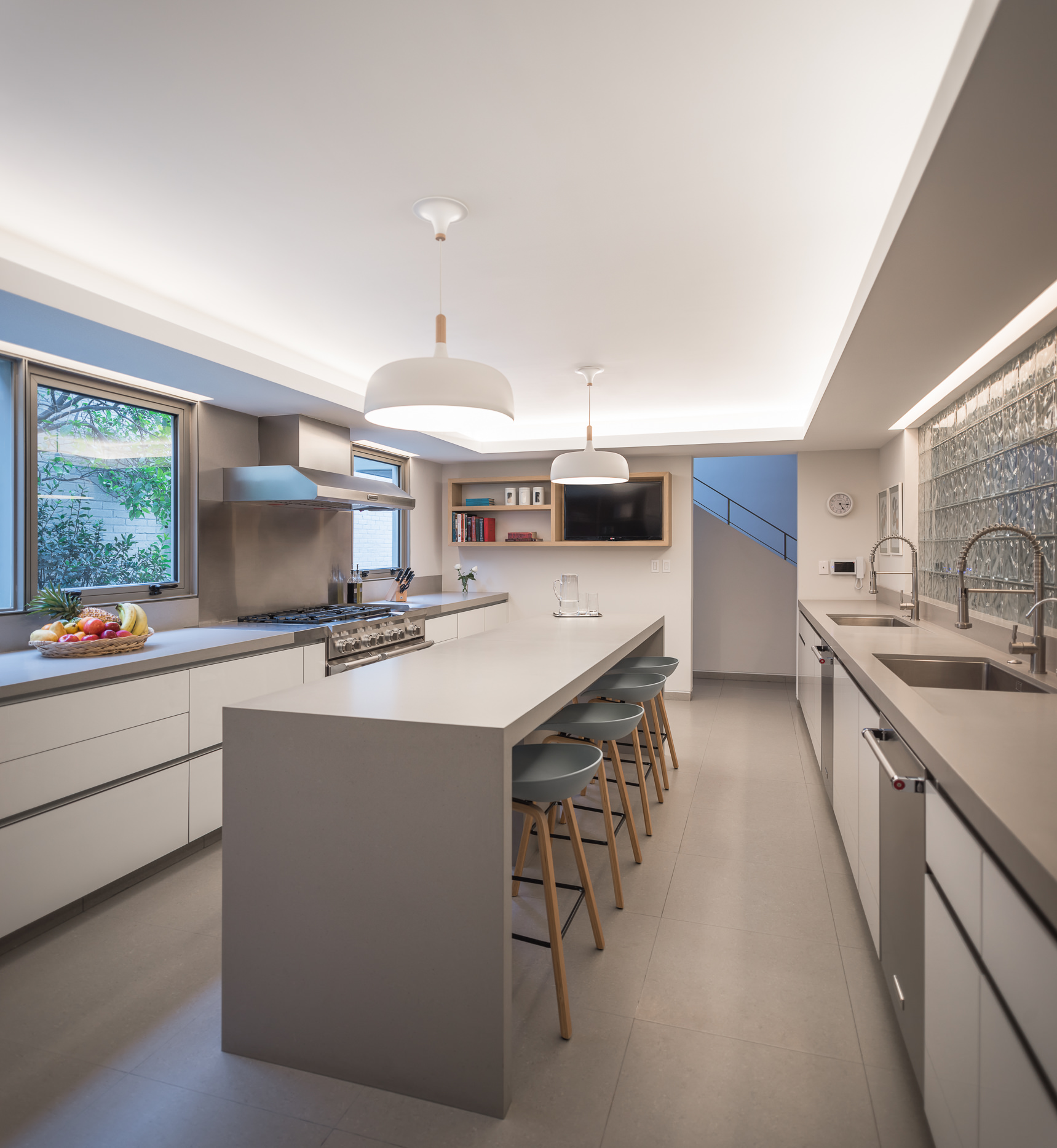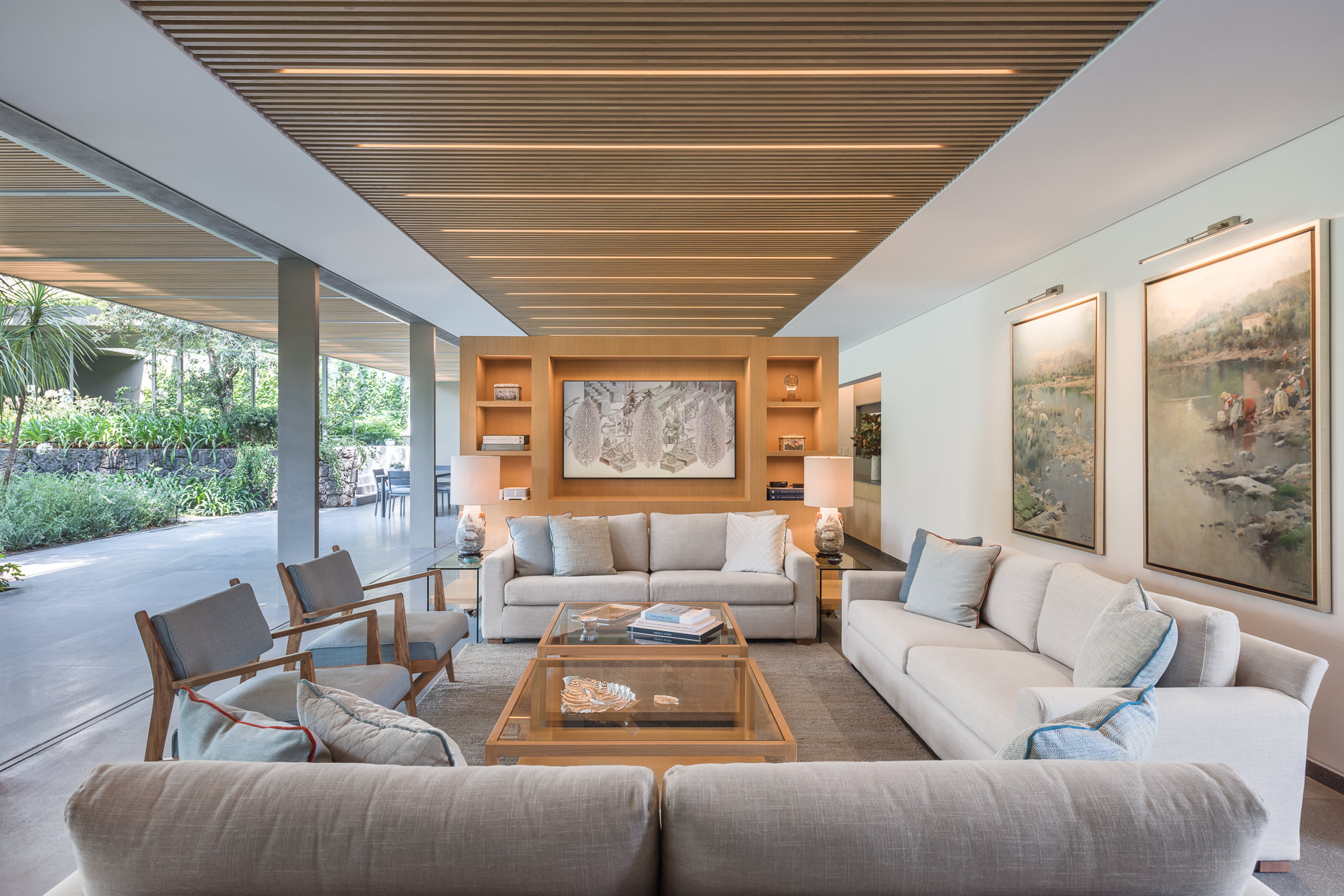 The interior design tries to harmonize the original pieces of the house with a current proposal and pays special attention to the selection of sober finishes in light woods and touches of neutral colors on the walls. A new furniture design and the restoration of the existing one were proposed.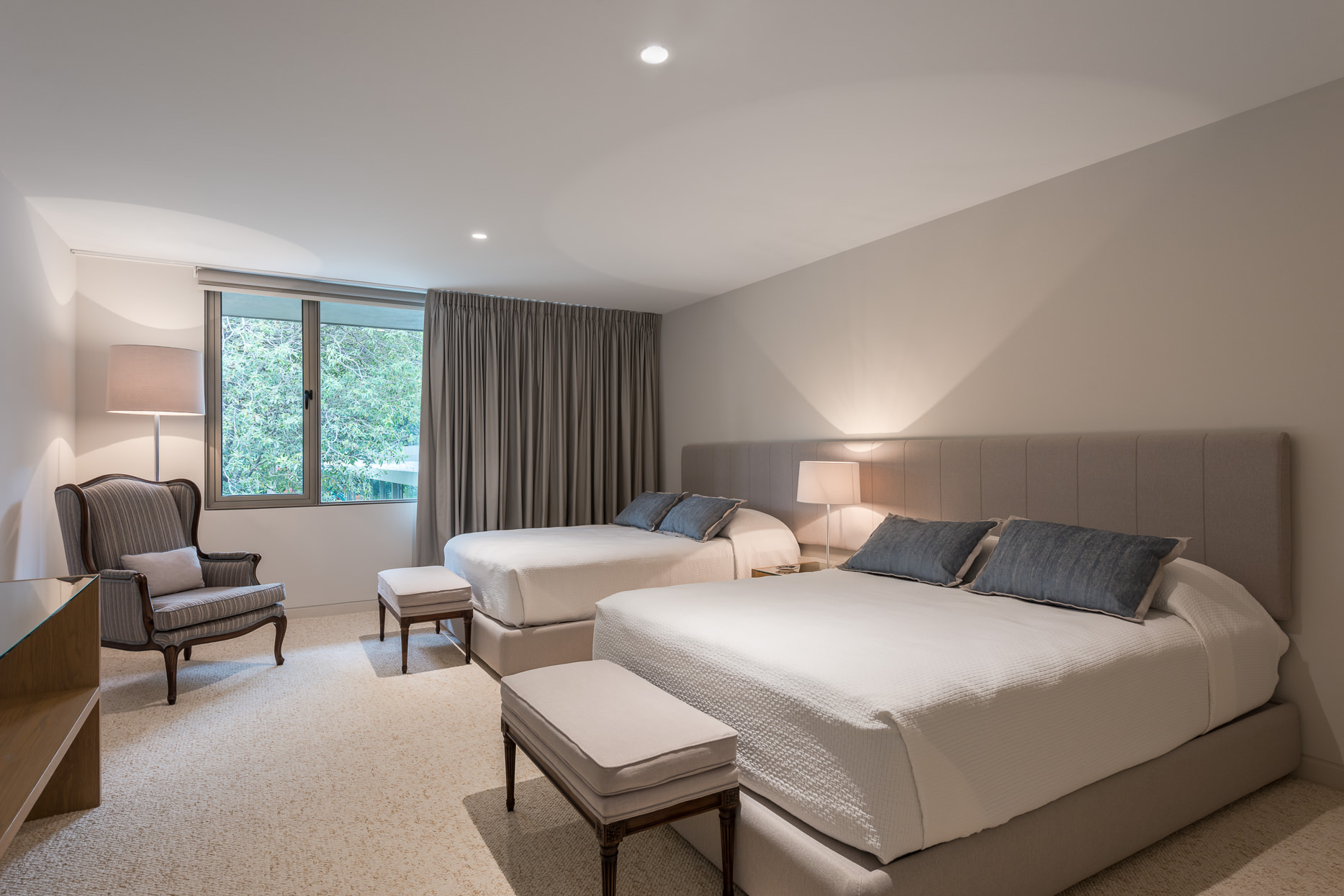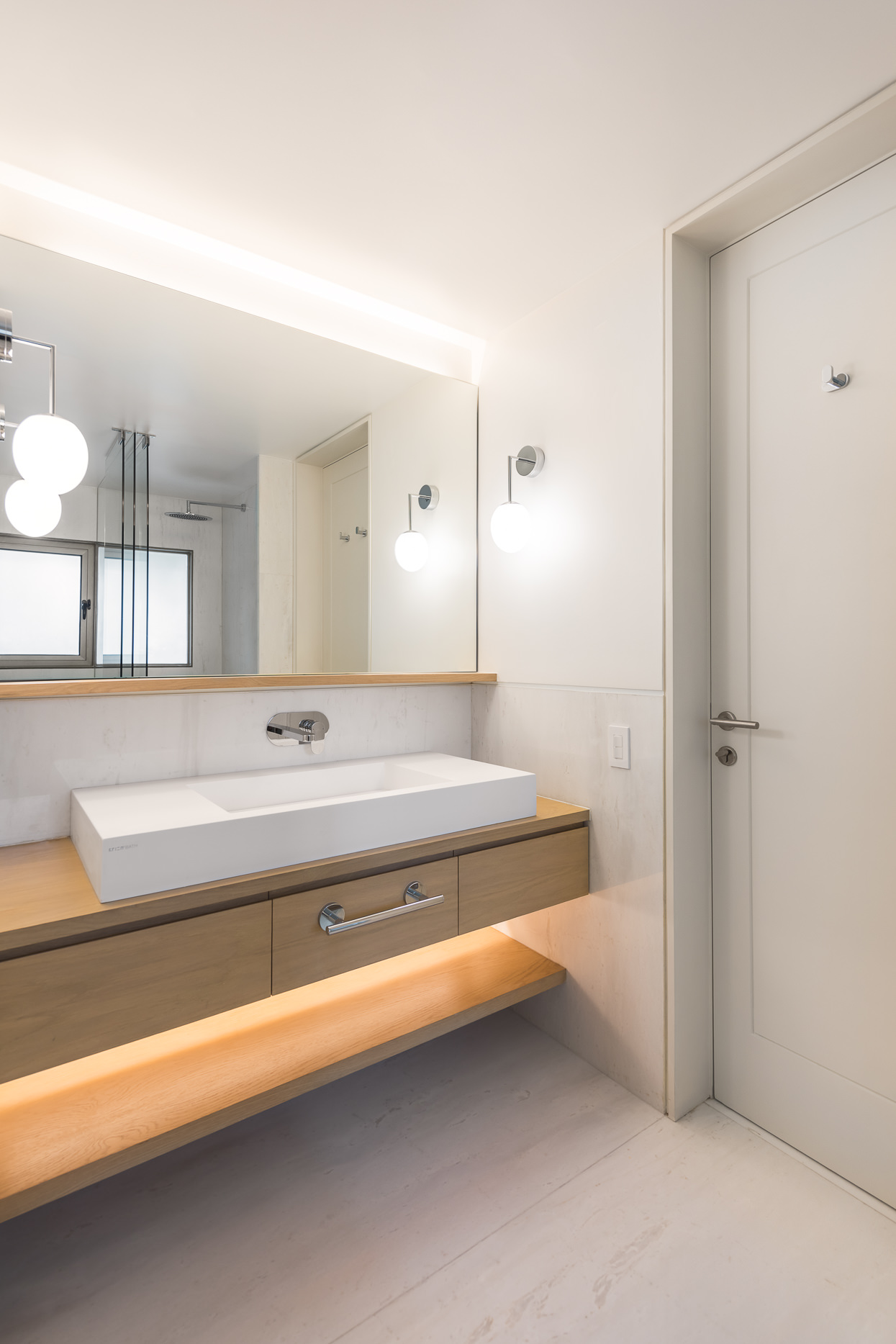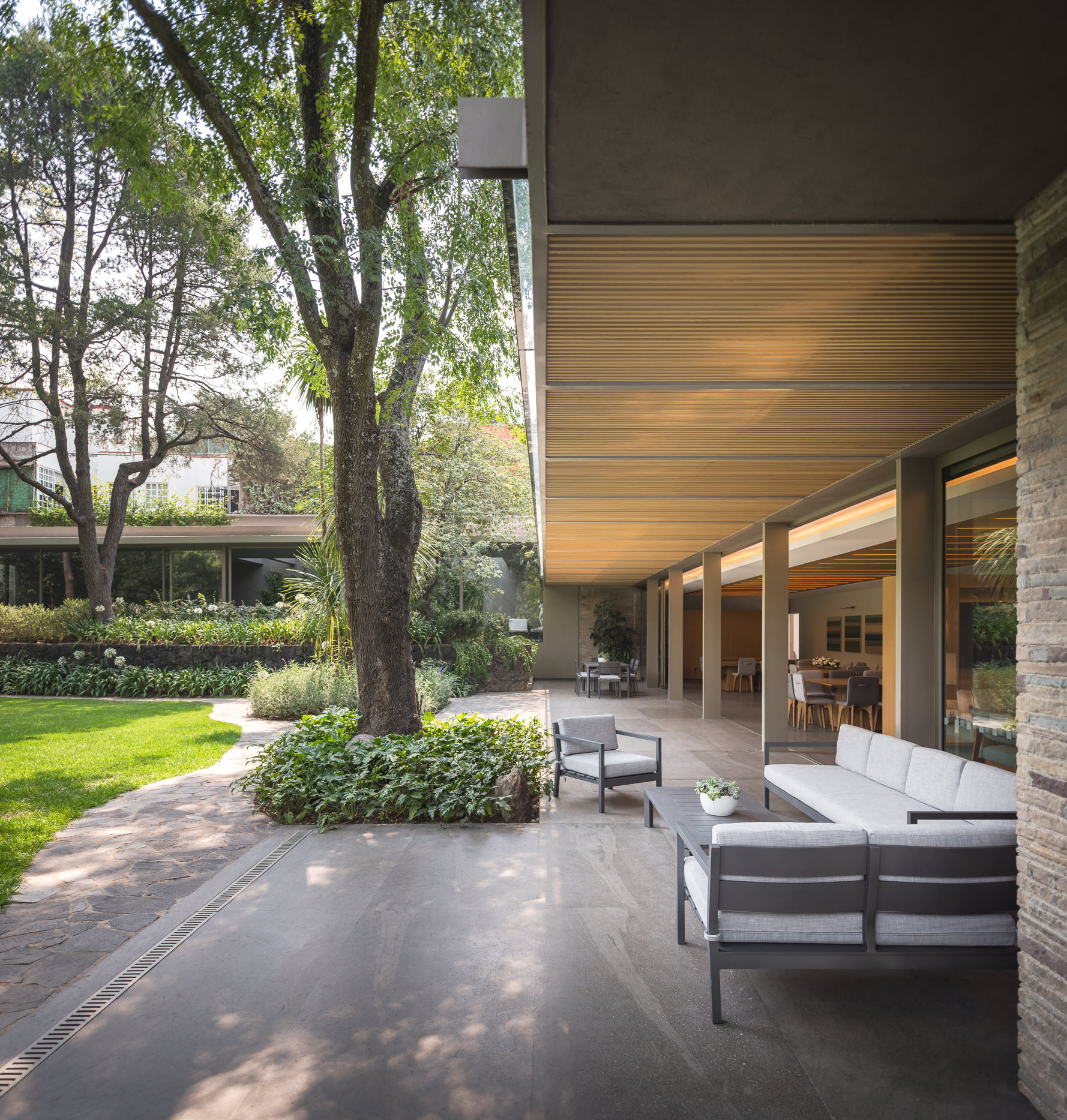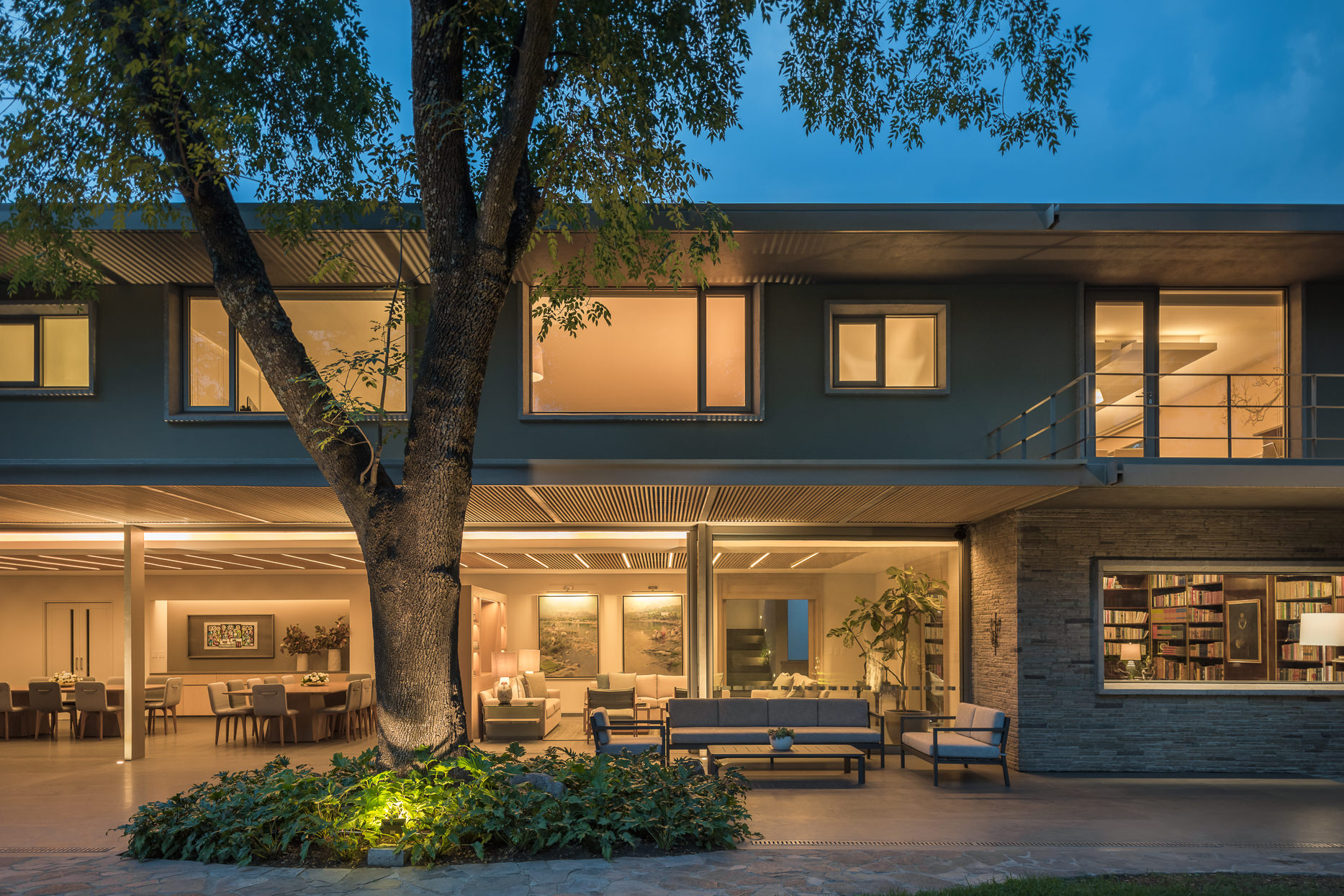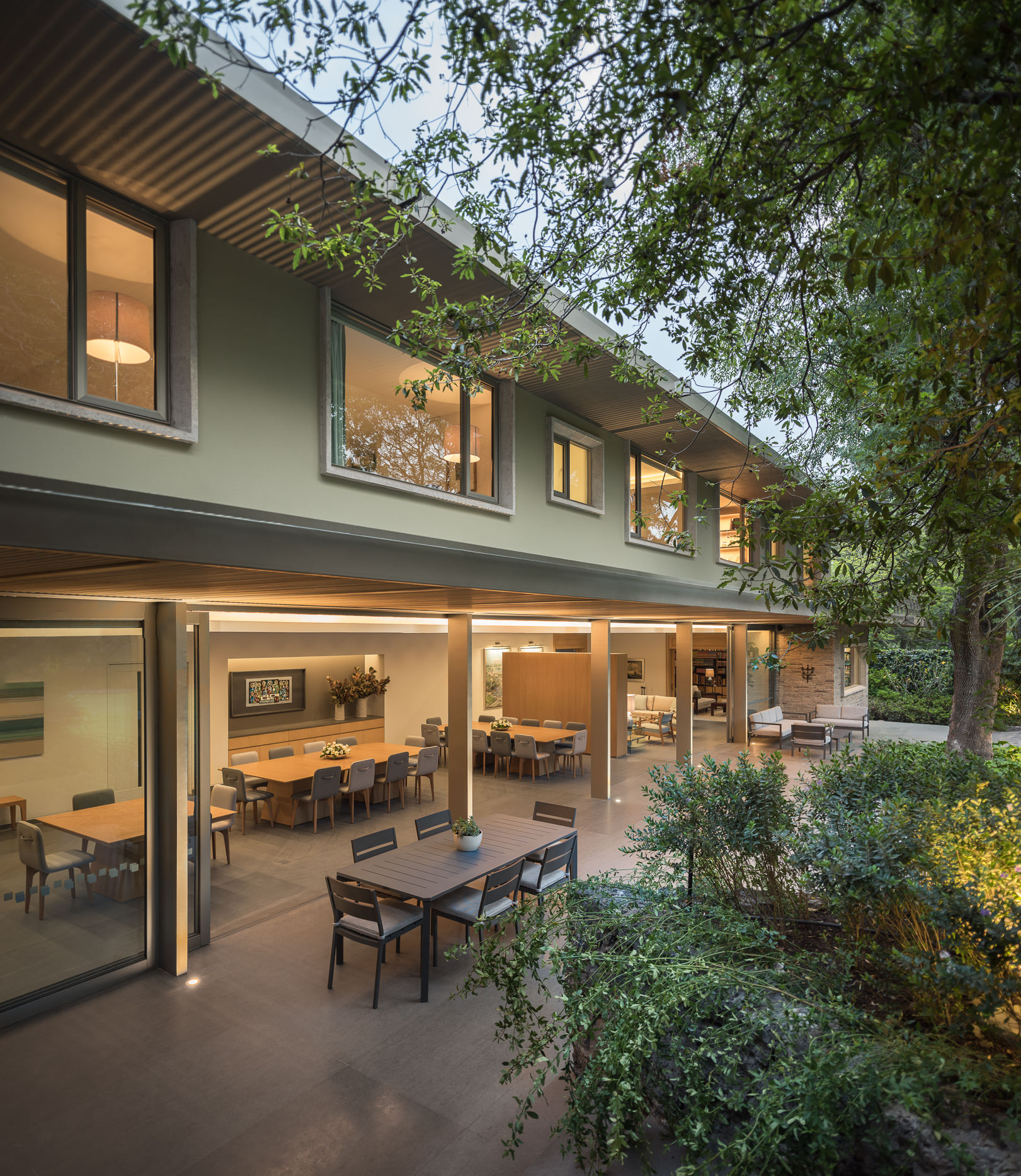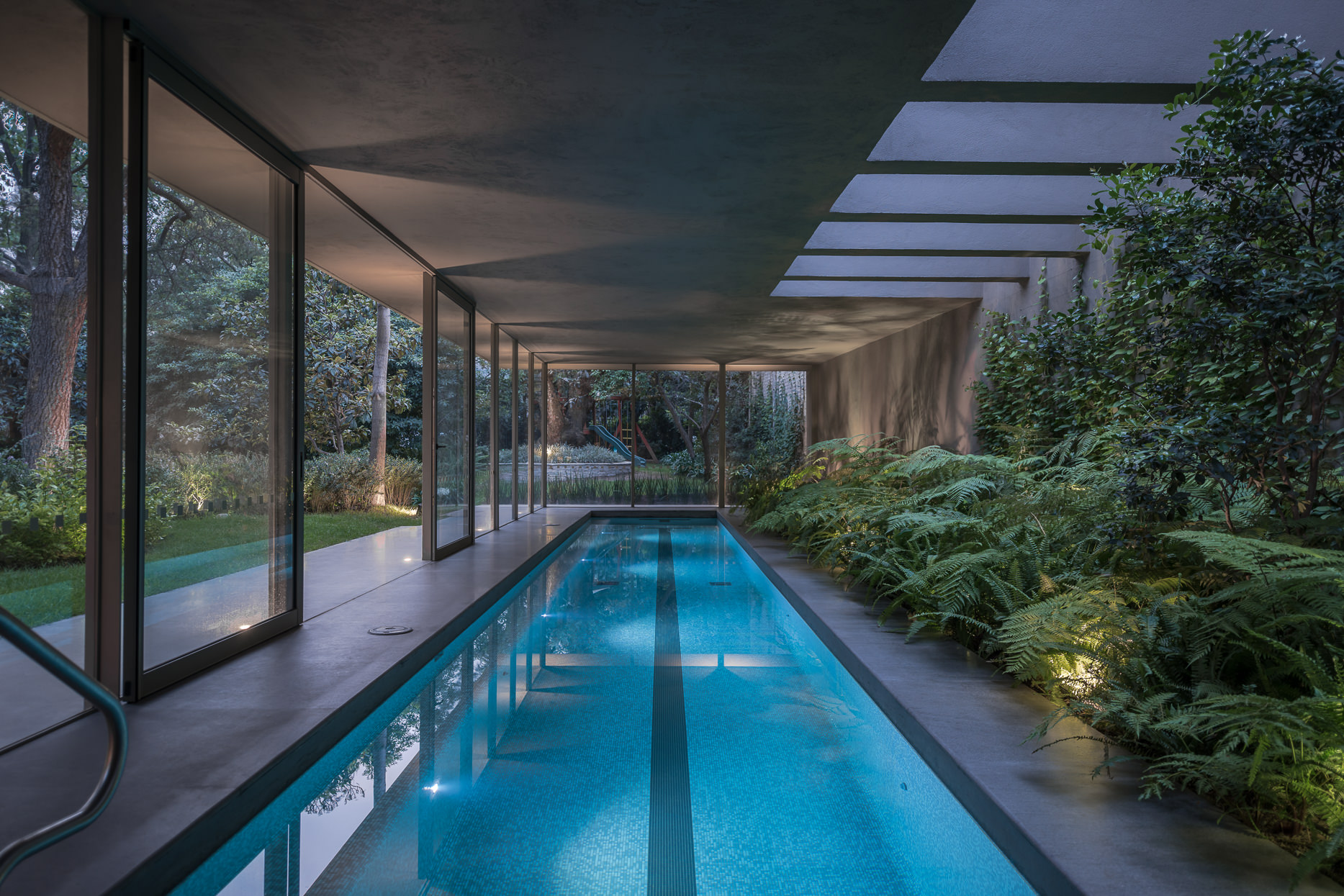 You're reading Expansive Mexican Home Turned into an Inviting Family Gathering Center, originally posted on Decoist. If you enjoyed this post, be sure to follow Decoist on Twitter, Facebook and Pinterest.