11 Aug

Hardwood and Concrete Create a Suburban Sanctuary that Opens Towards Wetlands




In the urban and suburban environment, there are times when you need to create your own space. This is achieved by design that urns an otherwise crowded setting into a private sanctuary with smart orientation and a balance between privacy and connectivity with the outdoors. Nestled in the lovely seaside town of Torquay, Victoria, this dynamic concrete house does just that as it shapes a protected urban escape for a modern family even as it sits next to a wetland and golf course. On the outside one can clearly see the impact of raw concrete finishes that also dominate the interior. This roughness is balanced by the presence of warm wooden surfaces as Auhaus Architecture + Interiors build a charming suburban home.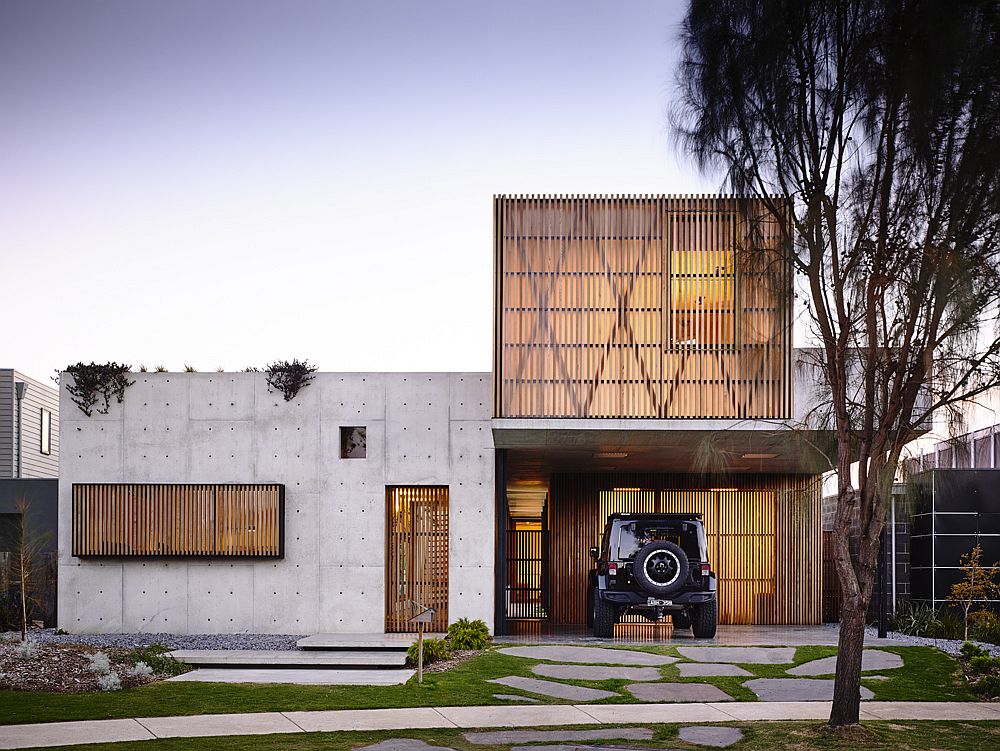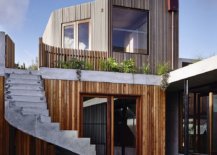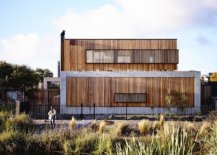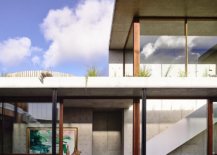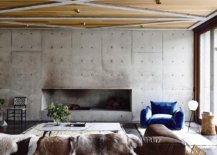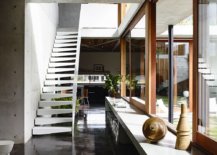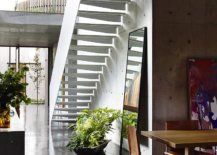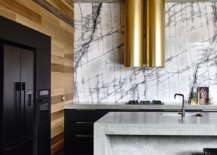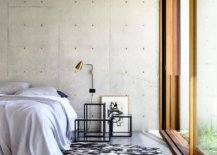 The last two decades have seen homeowners slowly but steadily move away from the polished finishes of the 90's and embrace more imperfect materials like concrete, reclaimed wood and even cement. This approach can be easily noticed in this Aussie home with exposed raw concrete walls in every room of the house and also on the outside. A double-height entry coupled with an open courtyard welcome you inside and sliding glass walls connect the interior with the open areas outside. Dark flooring and black wooden cabinets stand in contrast to the lovely white marble backsplash and concrete sets the rugged minimal decorating tone in the bedroom and bathrooms as well. [Photography: Derek Swalwell]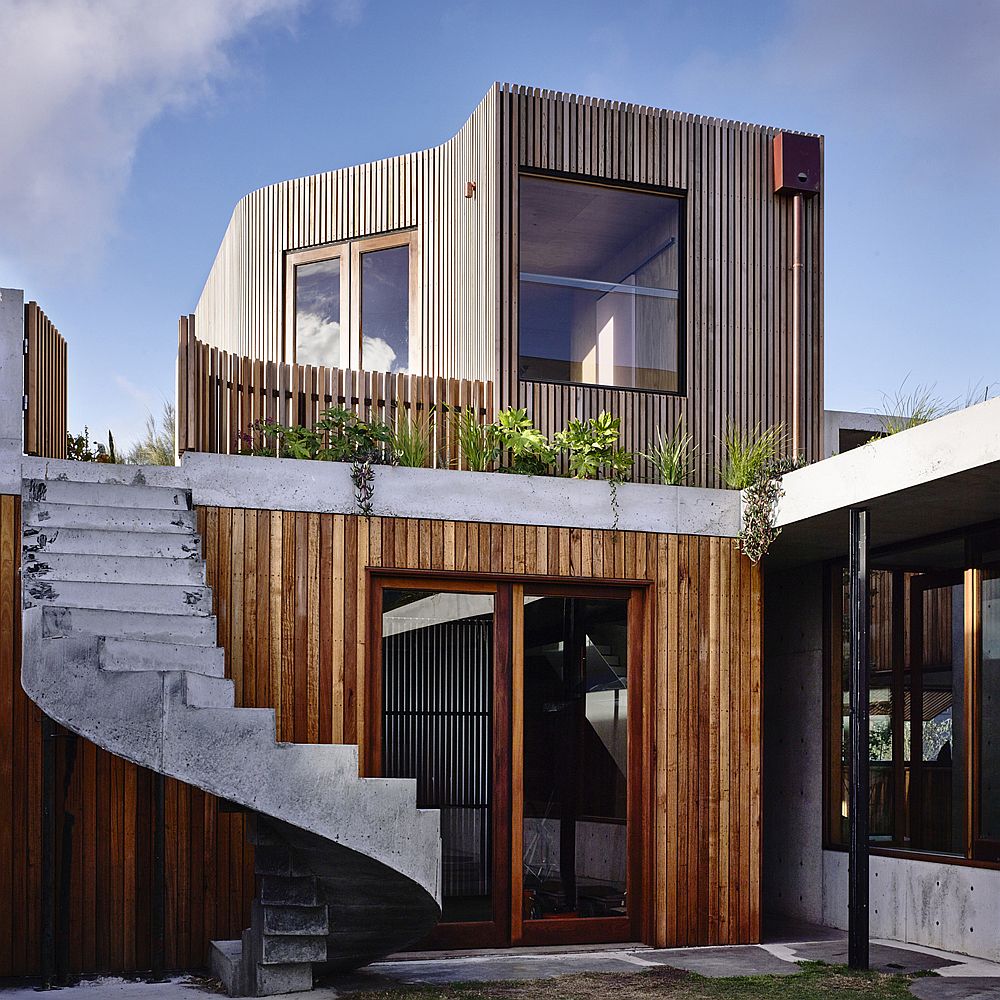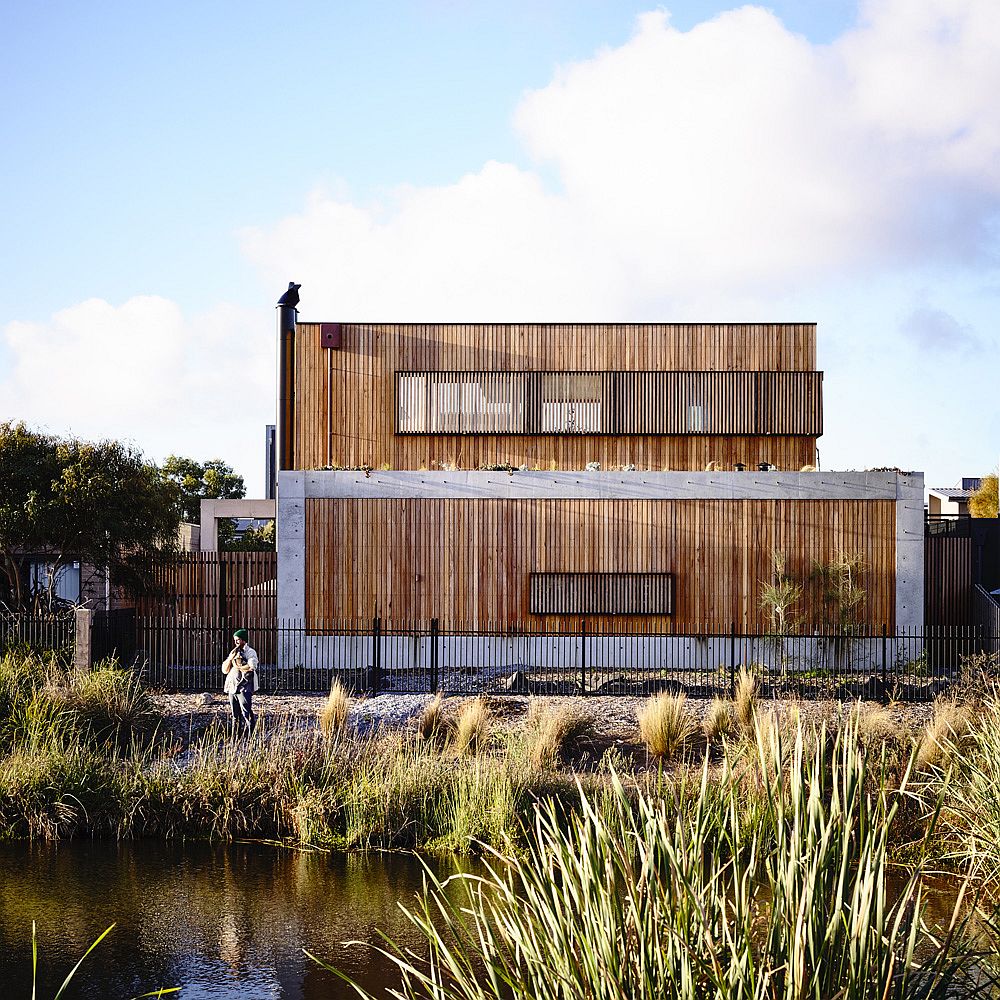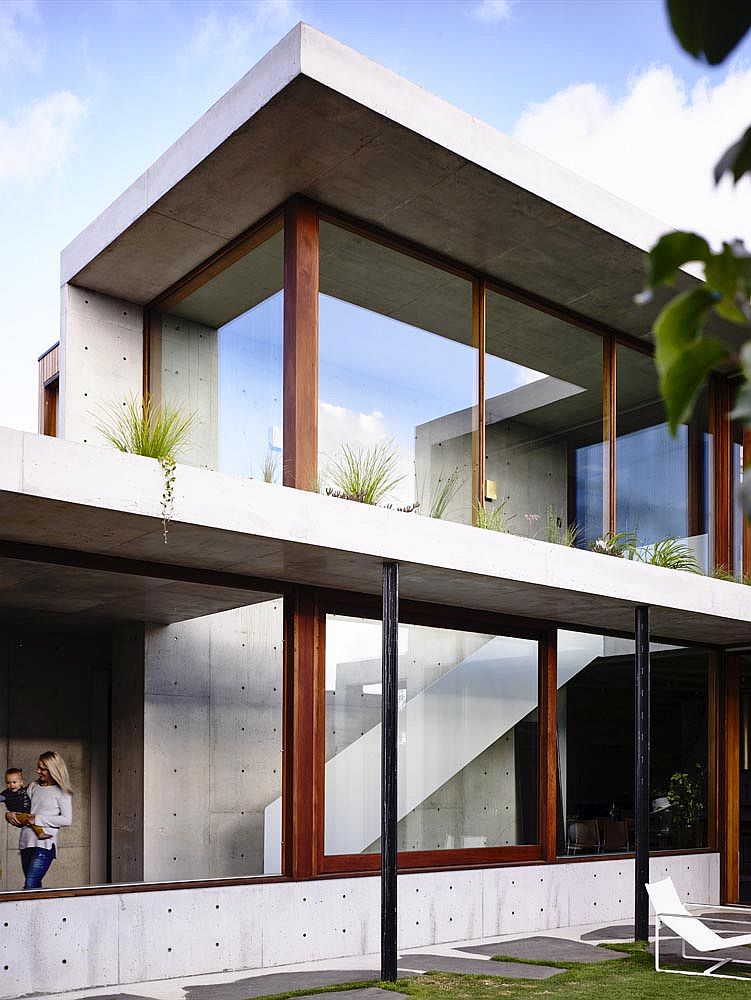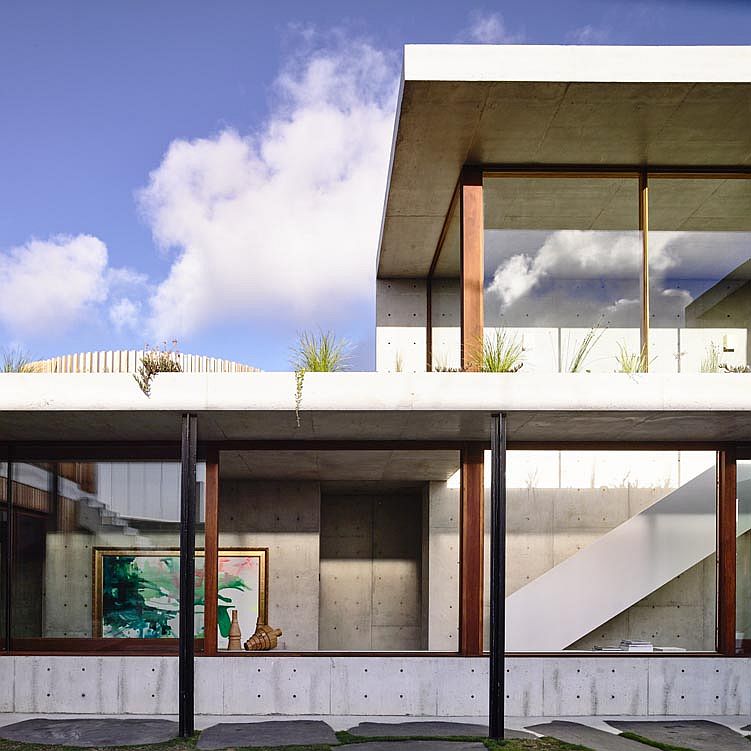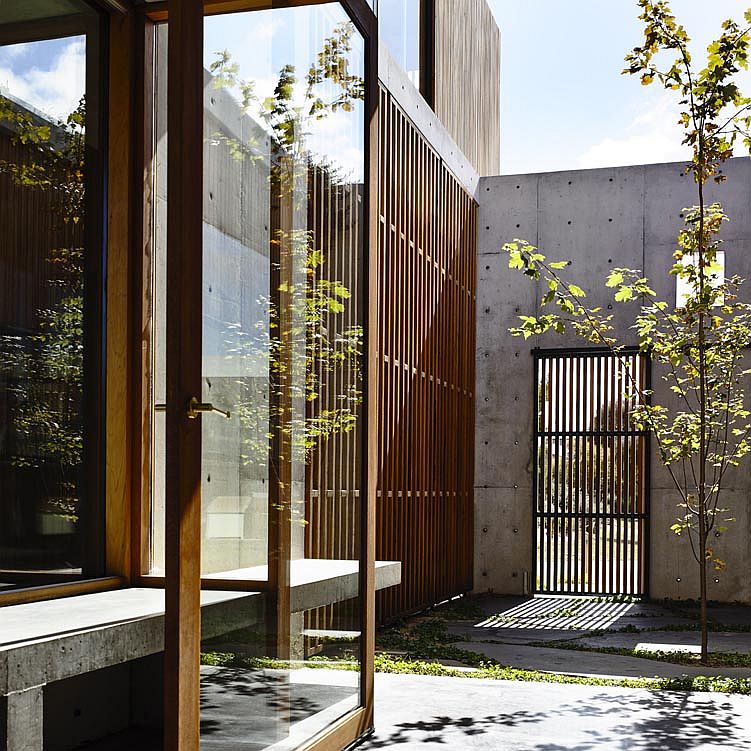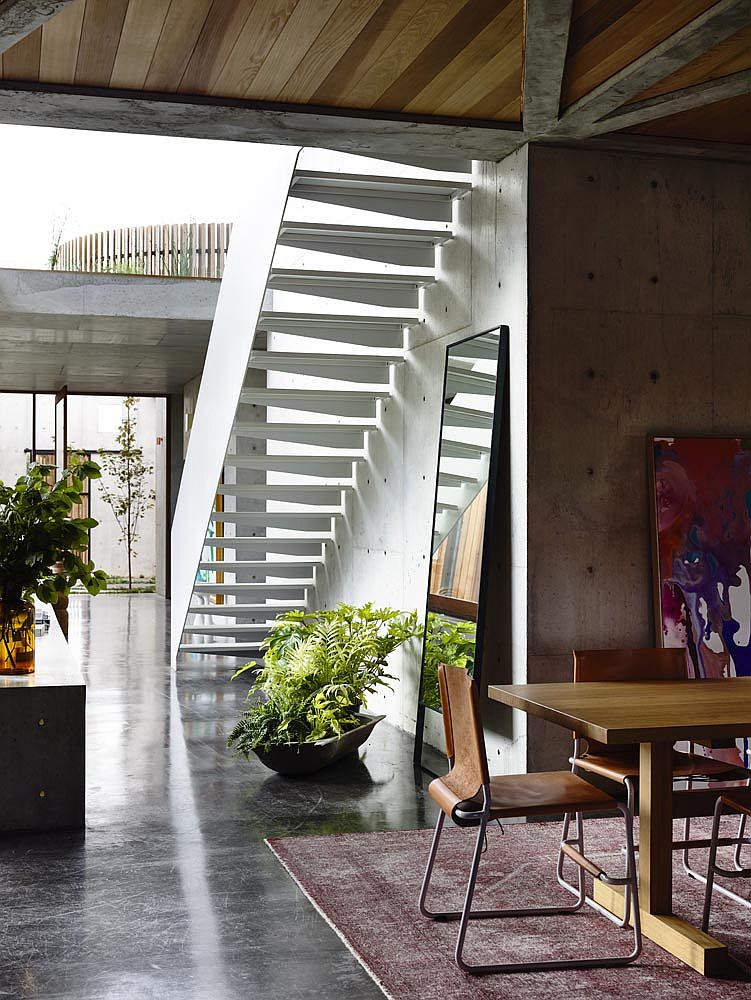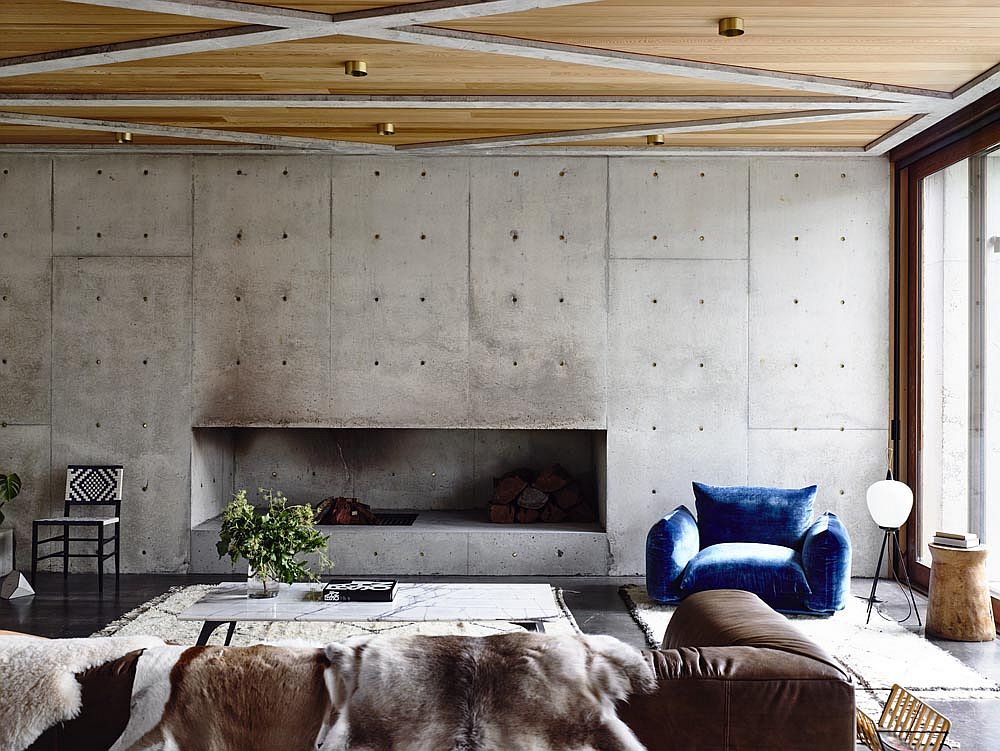 Tightly hemmed in by suburban houses but backing onto wetlands and golf course, the house is treated as a walled sanctuary, opening up into itself, an internalised habitat with locally planted roof gardens and curated glimpses onto the wetlands.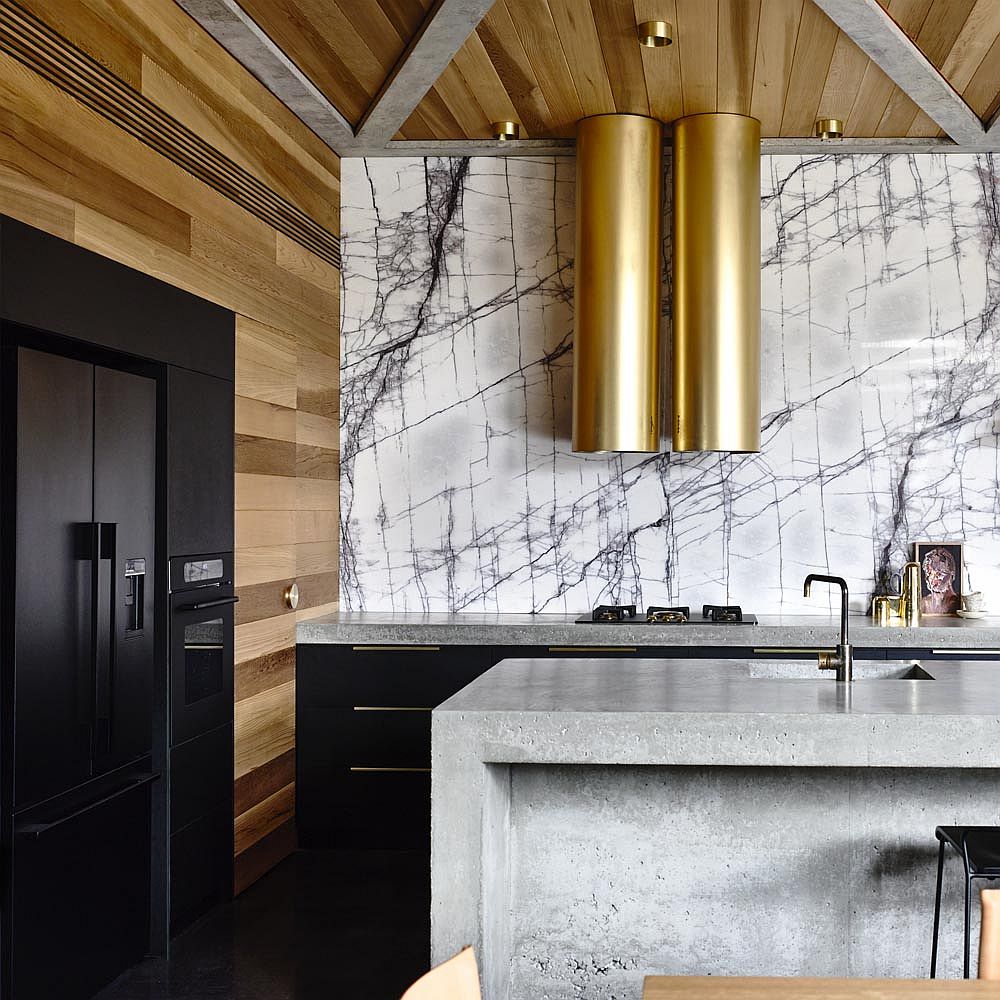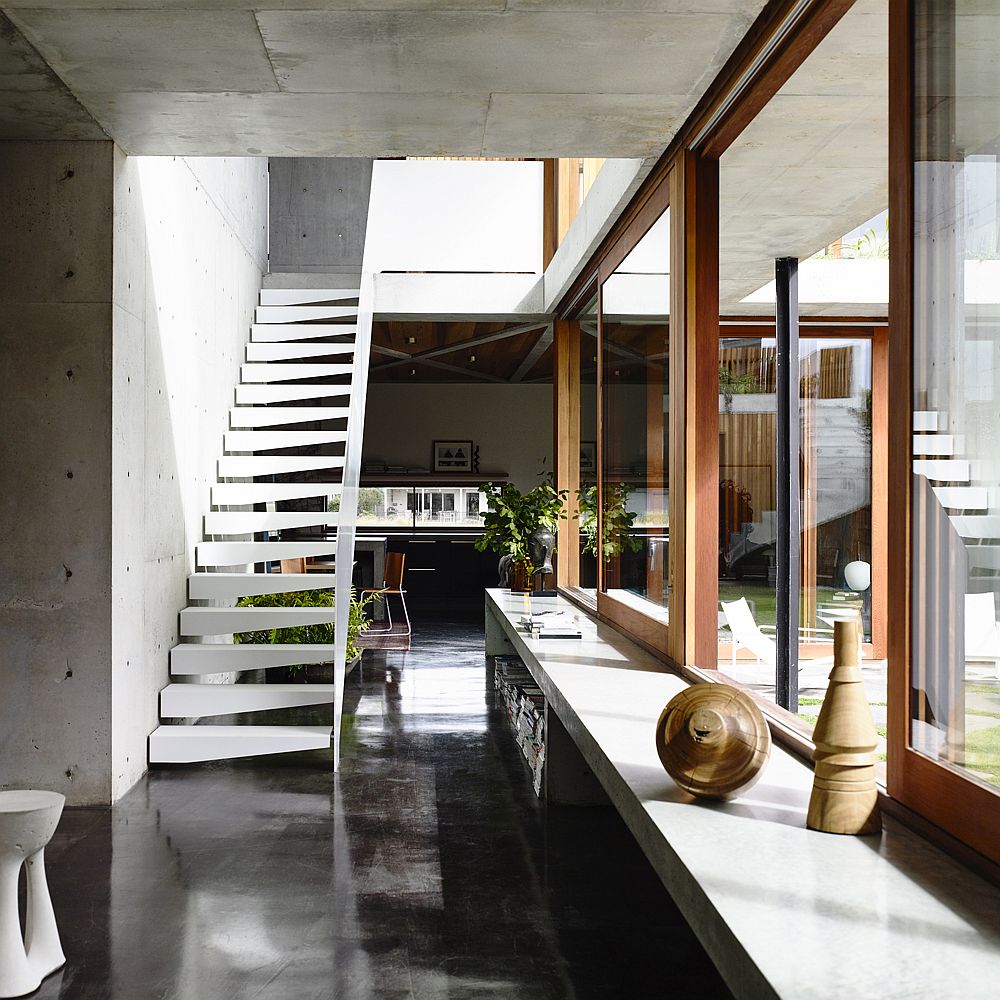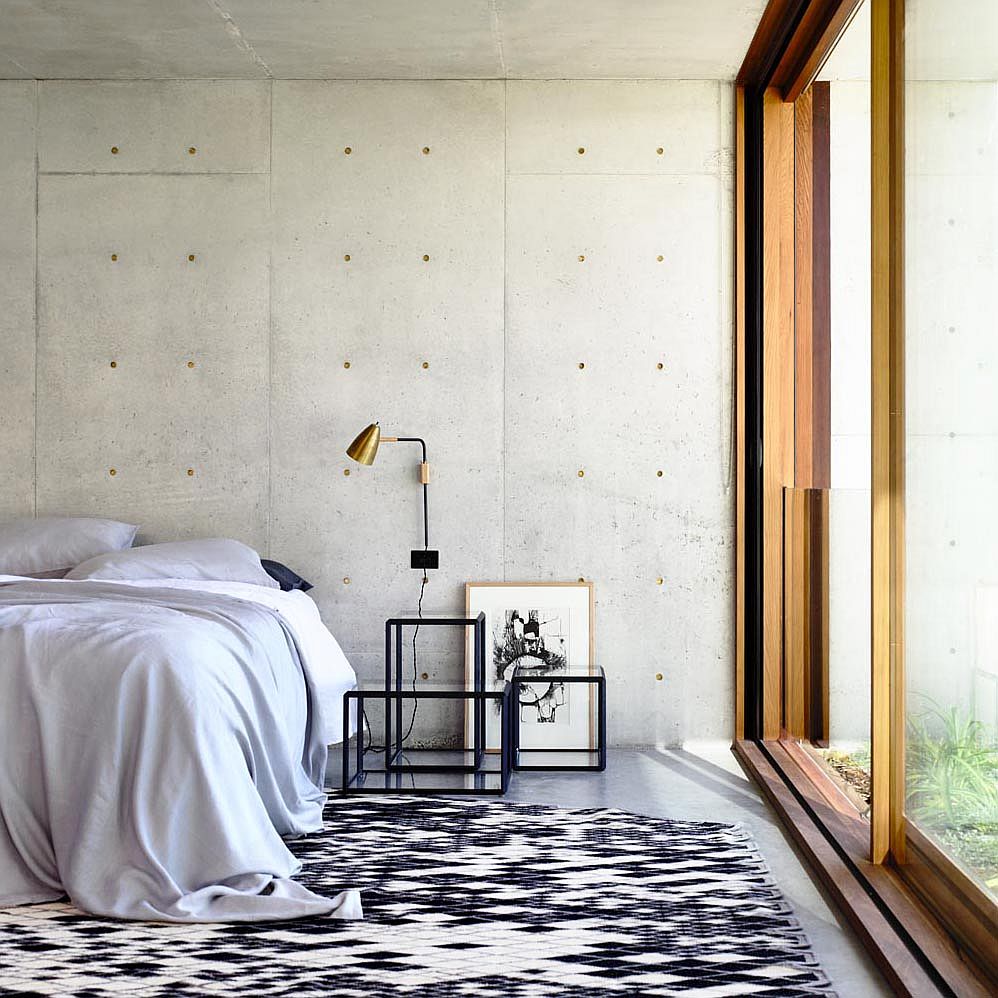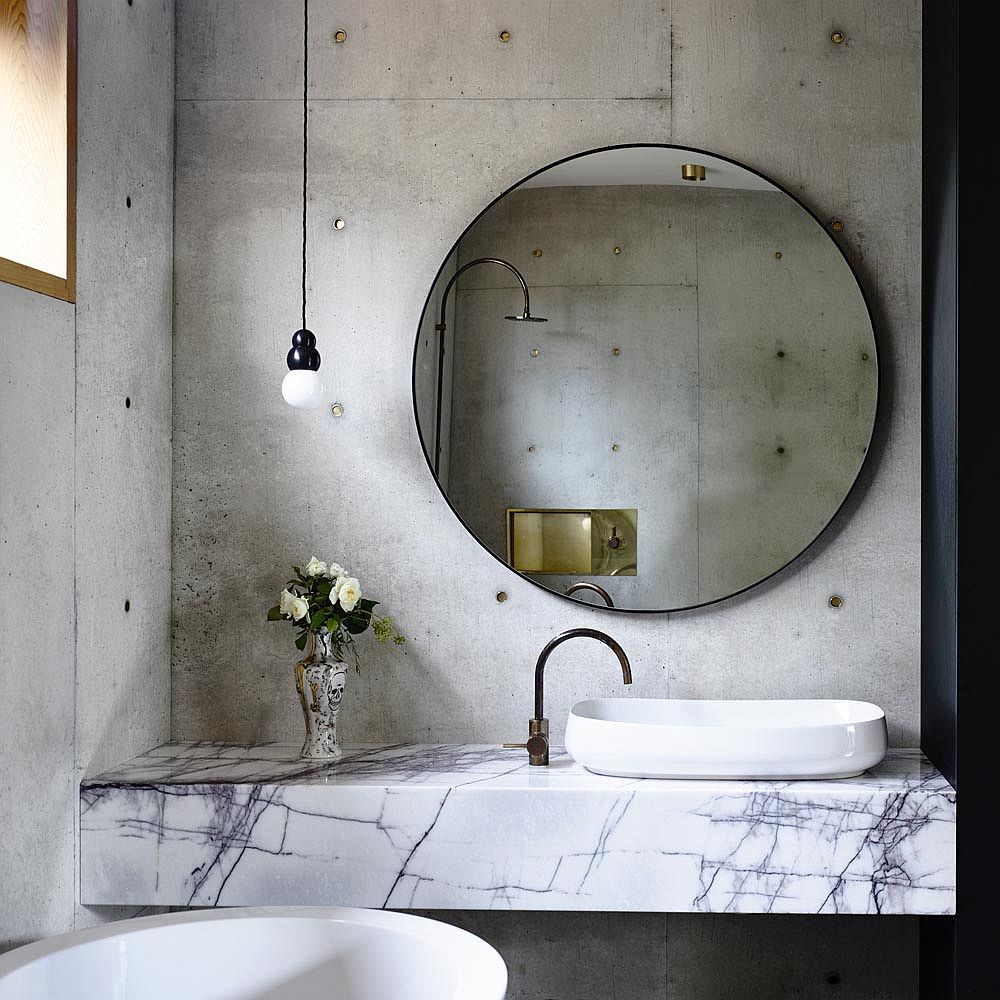 You're reading Hardwood and Concrete Create a Suburban Sanctuary that Opens Towards Wetlands, originally posted on Decoist. If you enjoyed this post, be sure to follow Decoist on Twitter, Facebook and Pinterest.