21 Aug

How To: Lighting Solutions for Small Kitchens




The kitchen is a place where you need an even layer of functional and aesthetic lighting that combines the best of both aspects. This becomes even more essential in the small kitchen where lighting can make or break the overall look of the space. In the tiny kitchen every inch of space matters. Saving space is possible using smart shelves, wall-mounted cabinets and other modular, custom additions that give the kitchen a whole new look. But how do you bring visual space to the small kitchen? Lighting the modest kitchen beautifully is the perfect way to drive out dullness and a sense of confinement.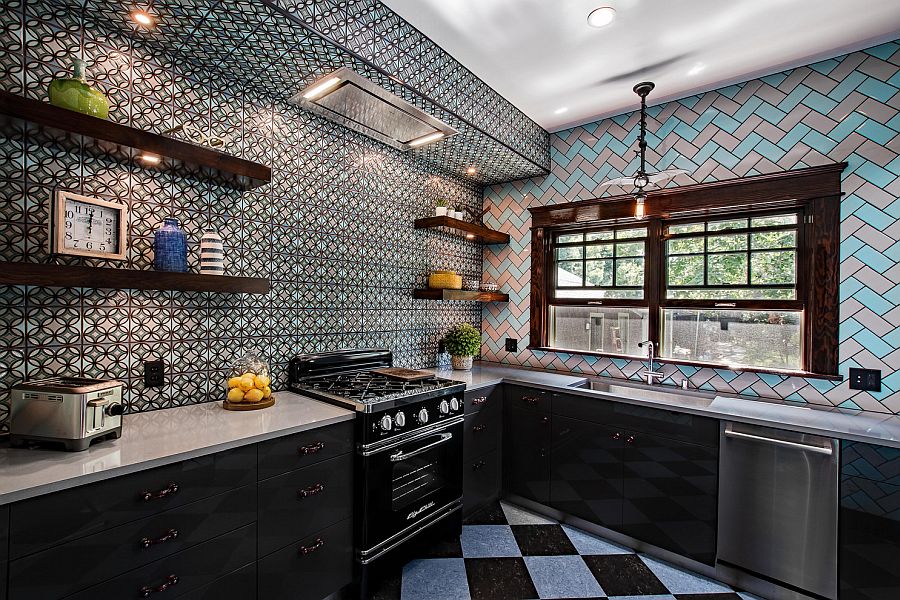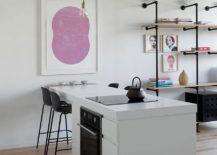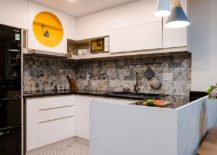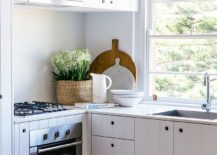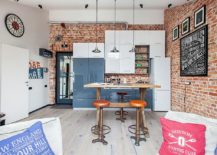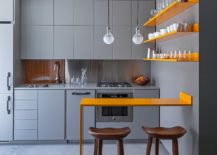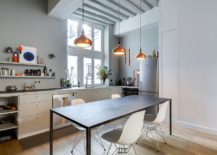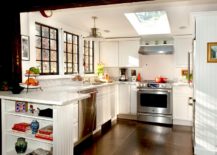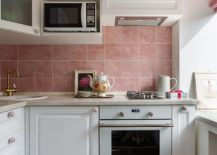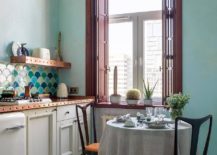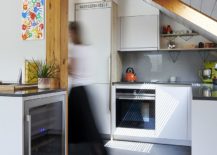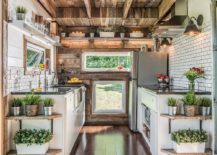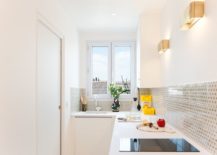 There are plenty of ways in which you can move forward as you reimagine lighting in your small kitchen. It all starts with a blend of natural ventilation and artificial lights that not only make the room brighter, but also connect it with the world outside. Then you have a choice between chandelier, pendants, recessed lights and even sconce as you search for the perfect way to brighten that small kitchen. This is a look at 30 such gorgeous kitchens along with the best ideas which transform it completely –
Finding the Right pendant
If there is one lighting fixture that is a staple in the modern kitchen, then its undoubtedly the smart, contemporary pendant. The idea of three gorgeous pendants hanging above the kitchen counter is one that has been replicated in kitchens across the globe with plenty of success. But in the small kitchen, you normally do not have space for more than a pendant or two at the most. This means finding the right pendant is even more essential. Let the style and theme of the small kitchen dictate your pendant choice.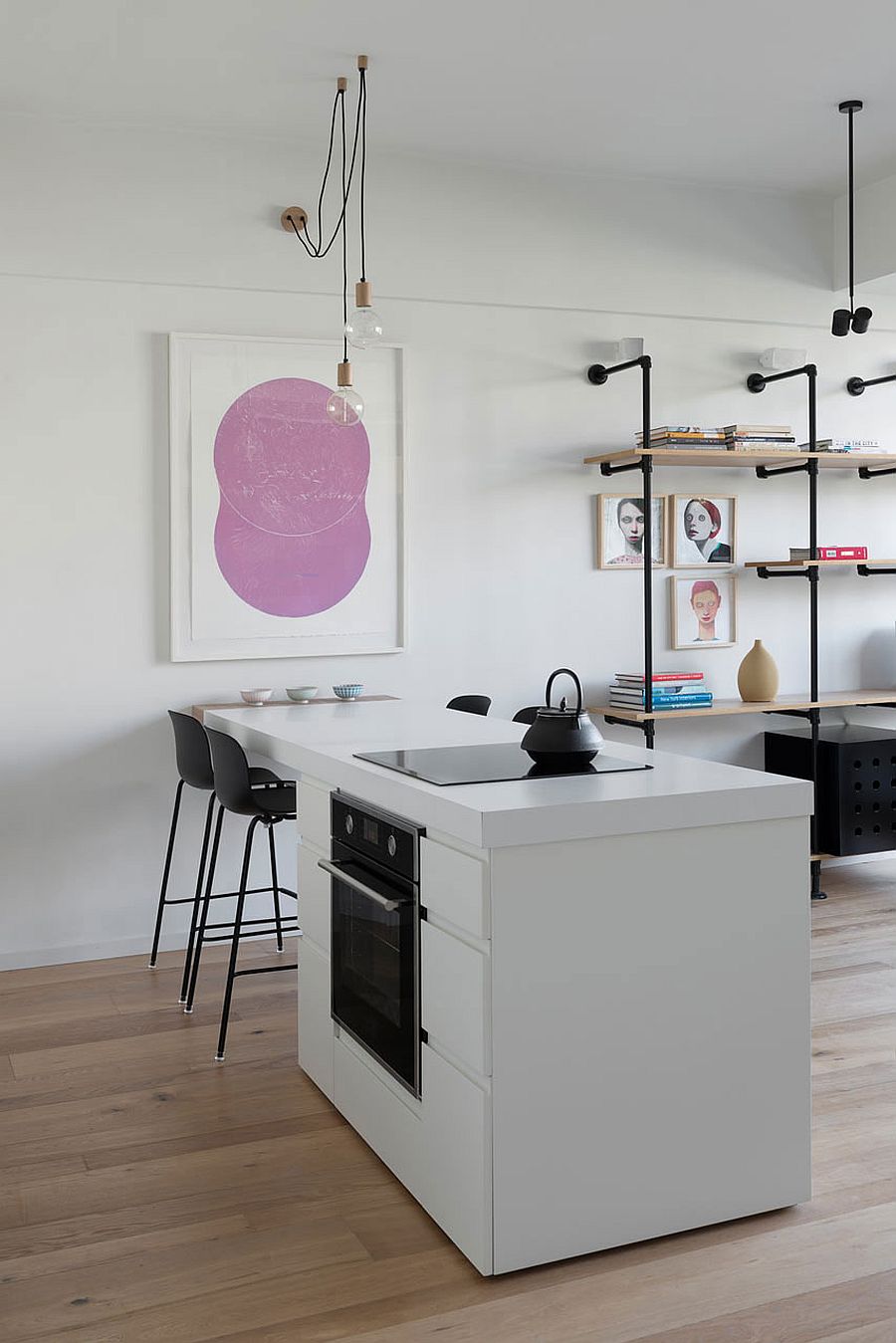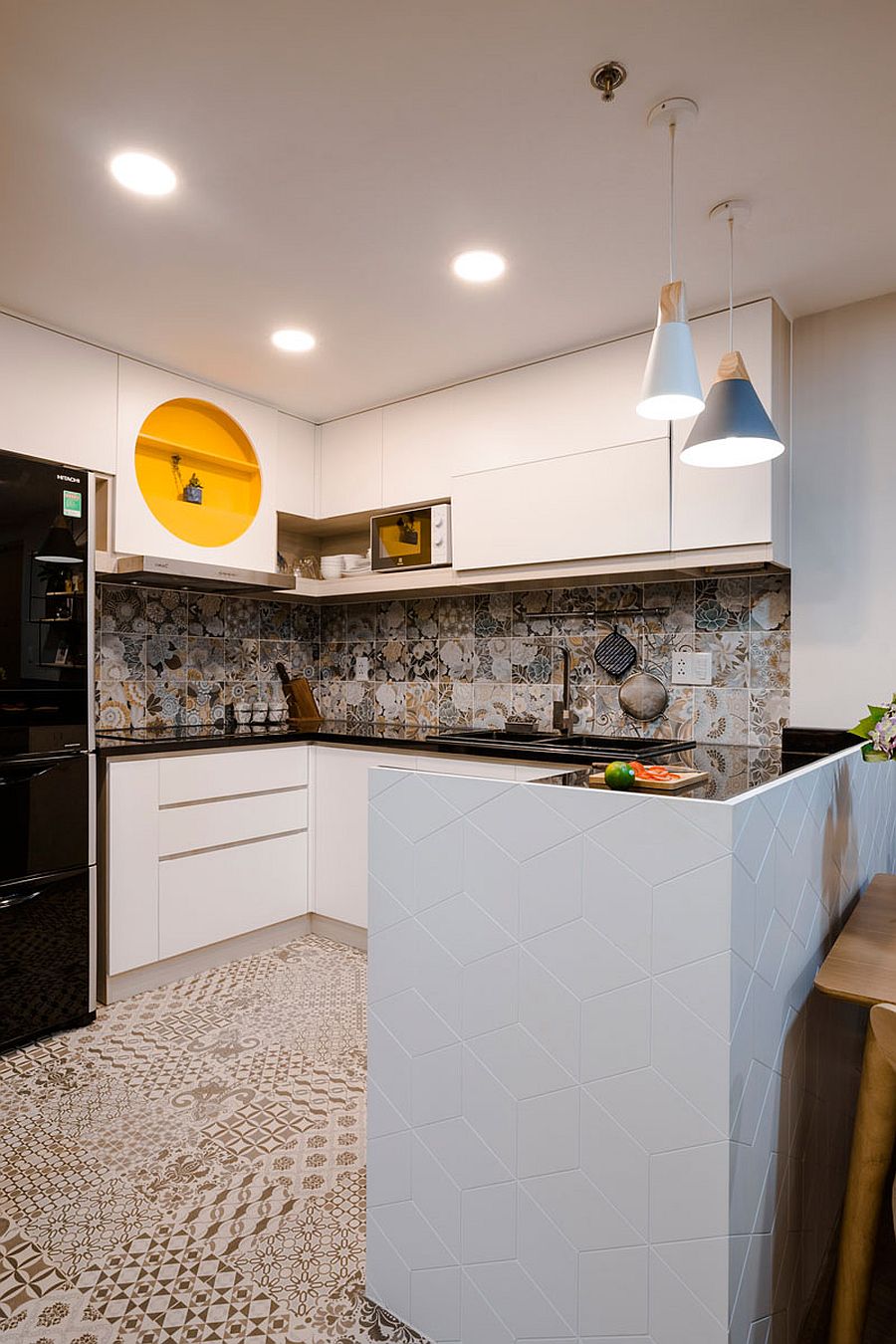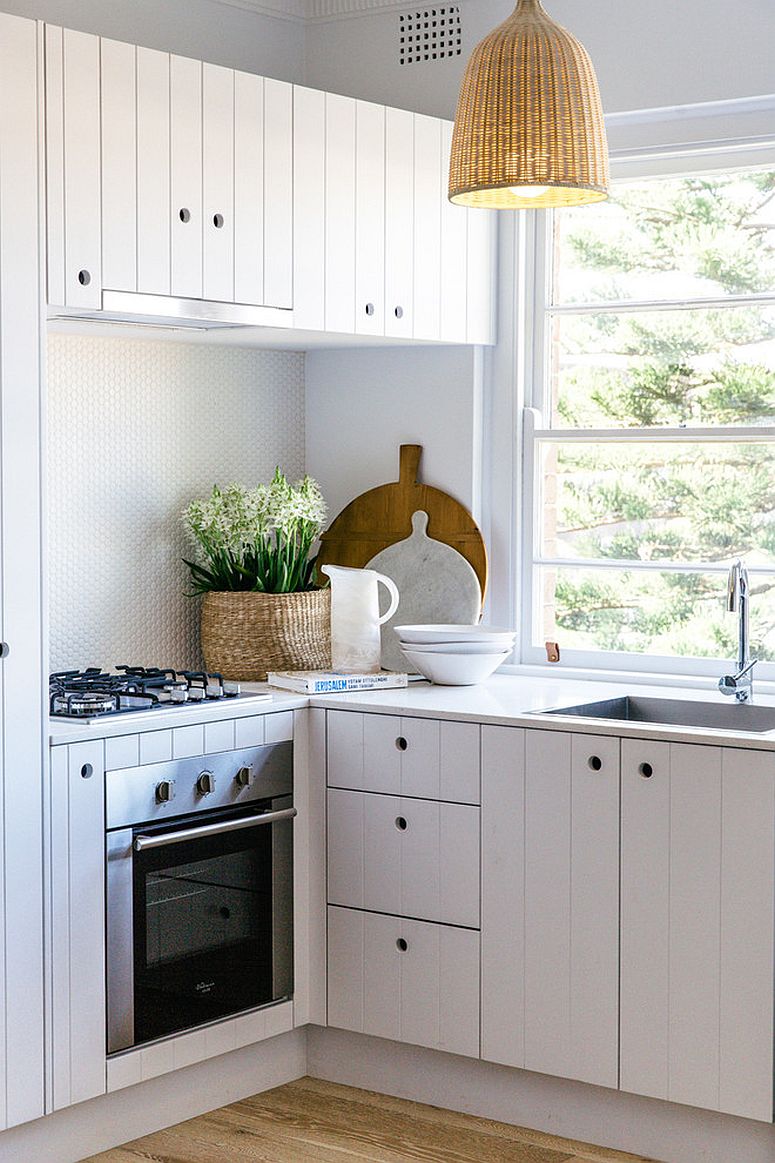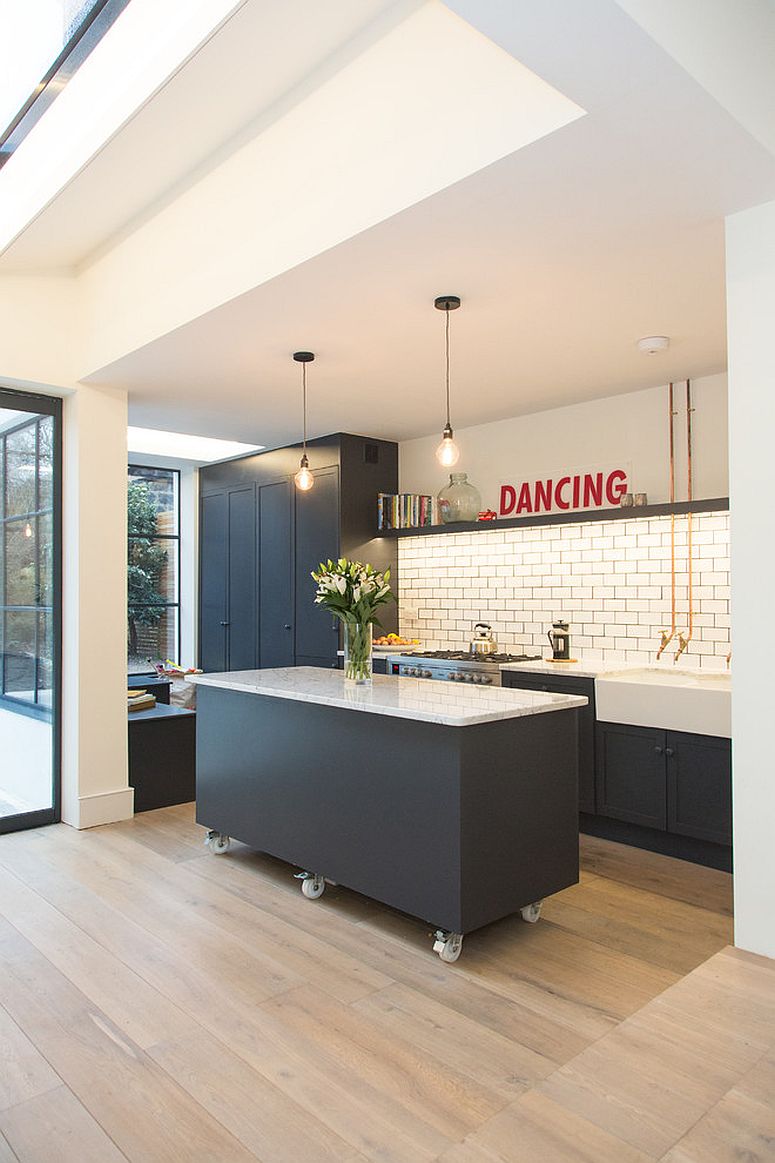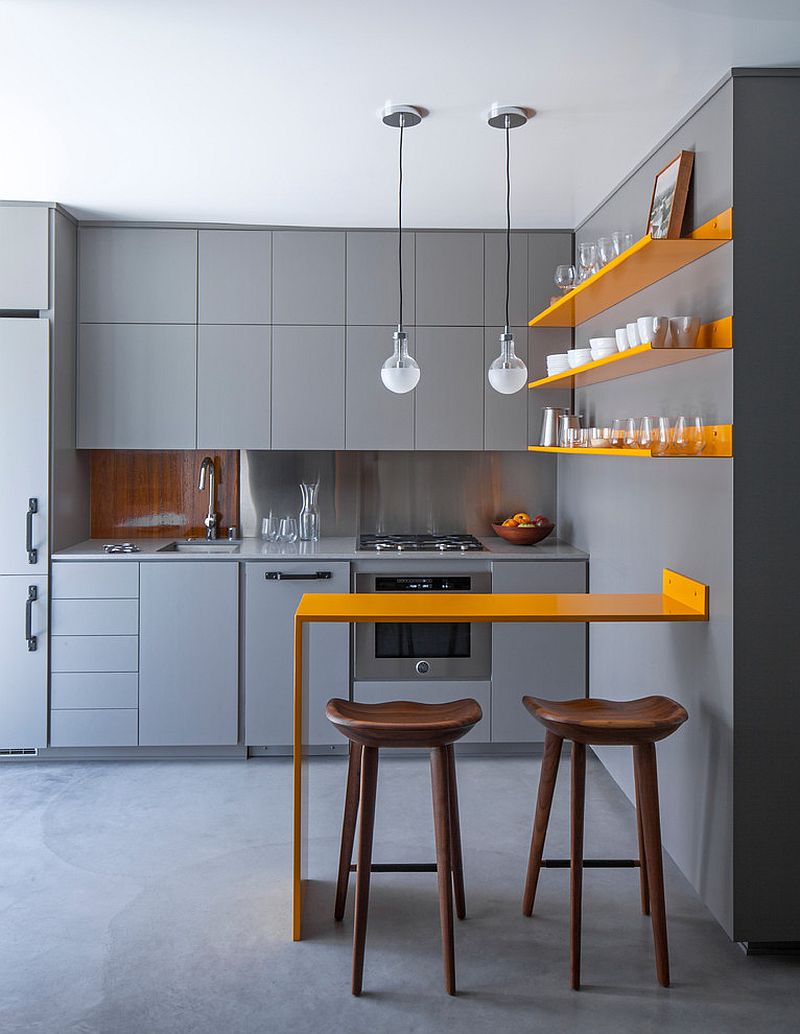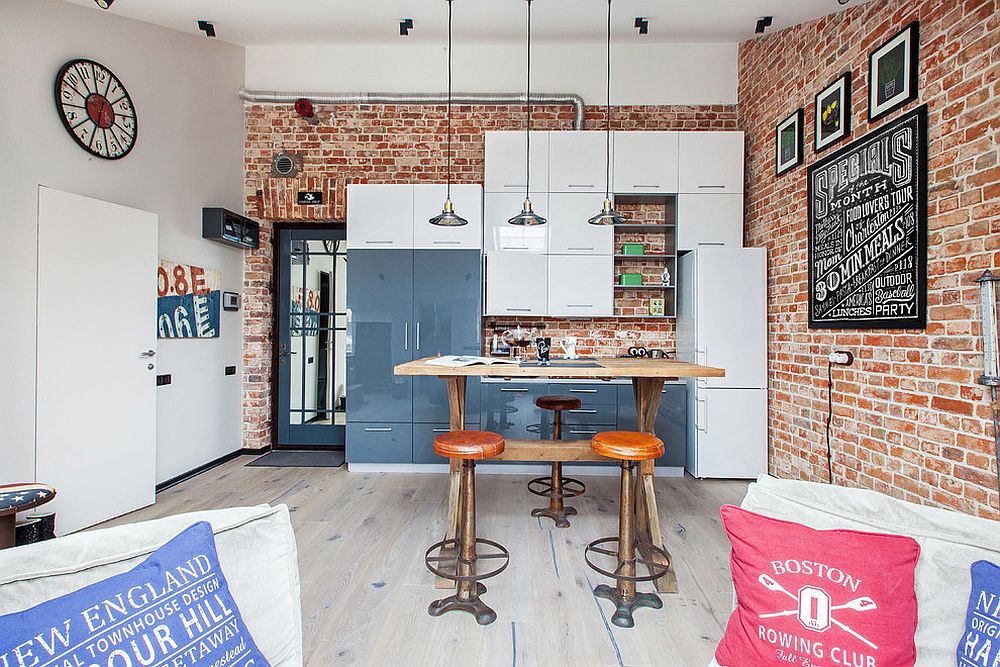 You would want to buy a pendant that is slim, easy on the eyes and blends into the backdrop whenever possible. This not only gives the kitchen a more spacious appeal, but also provides just the right amount of task lighting. Combining the pendant with recessed lights is the way forward and sometimes you can even place it next to the skylight or window for an even bigger impact. It is best to stay away from really large or oversized industrial pendants in here as they can create a cluttered look.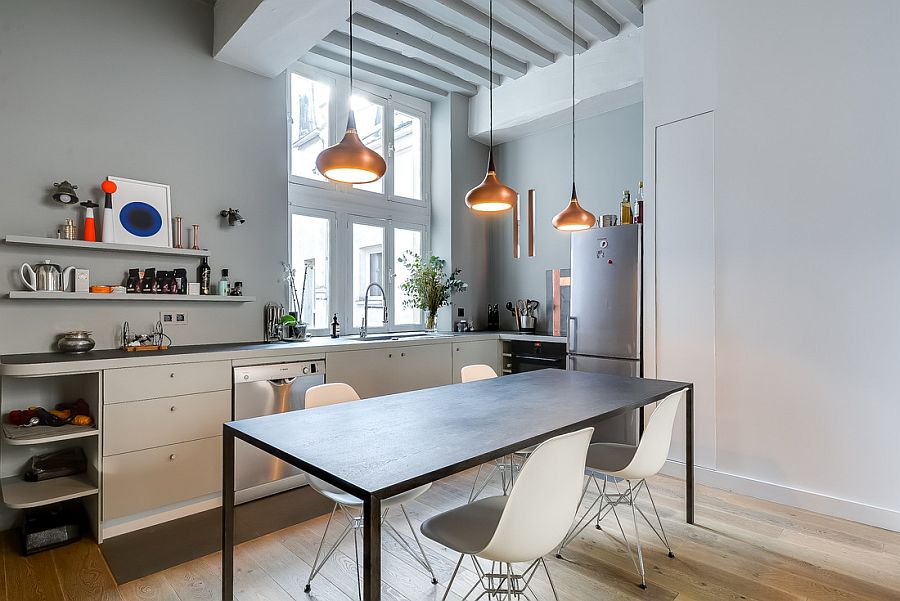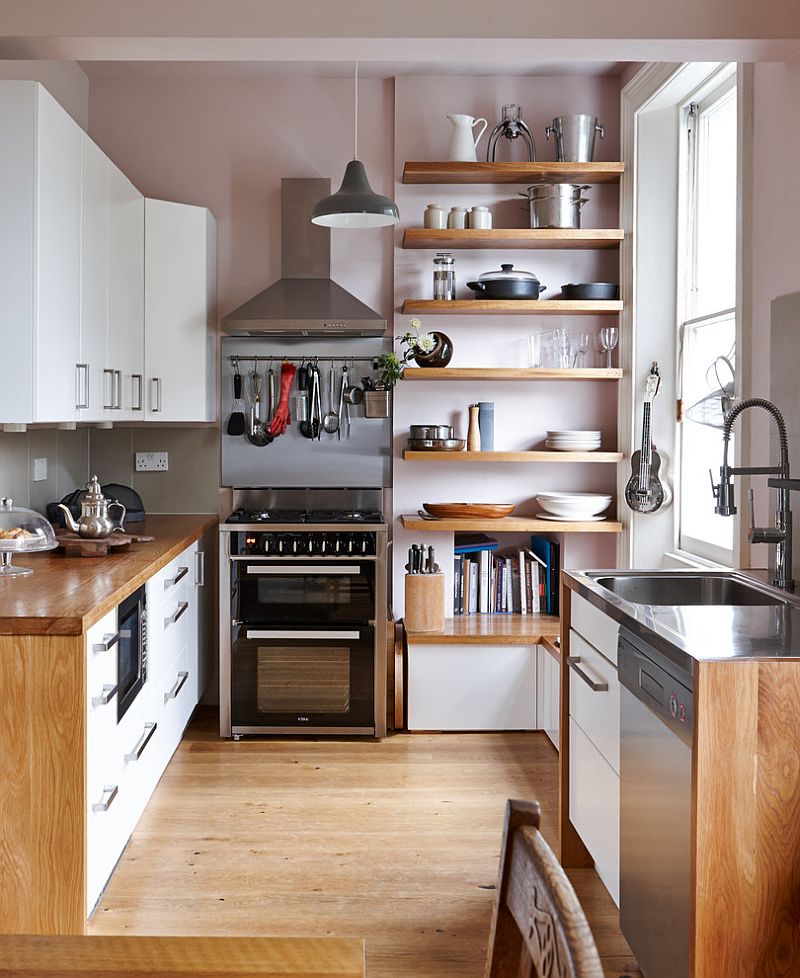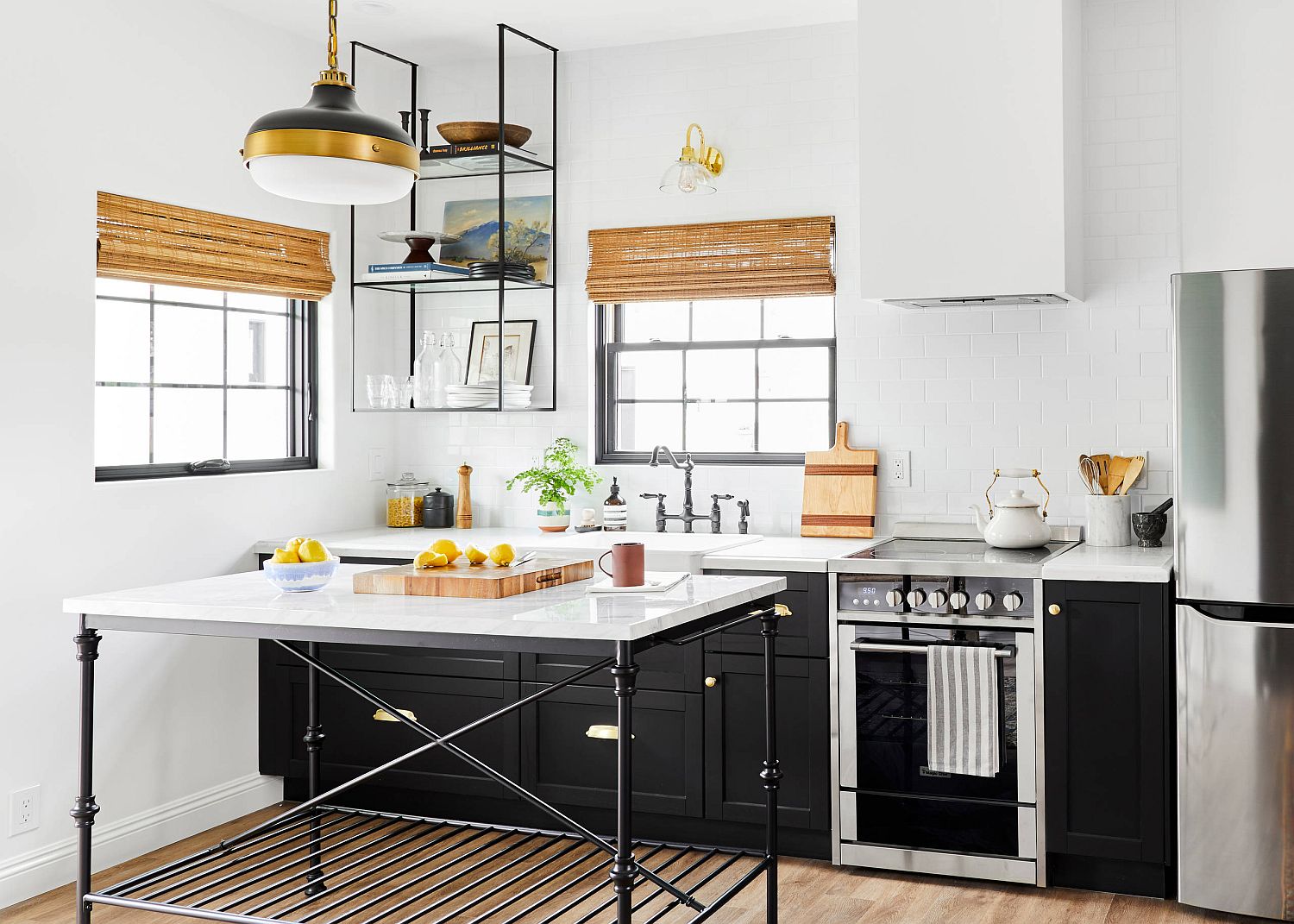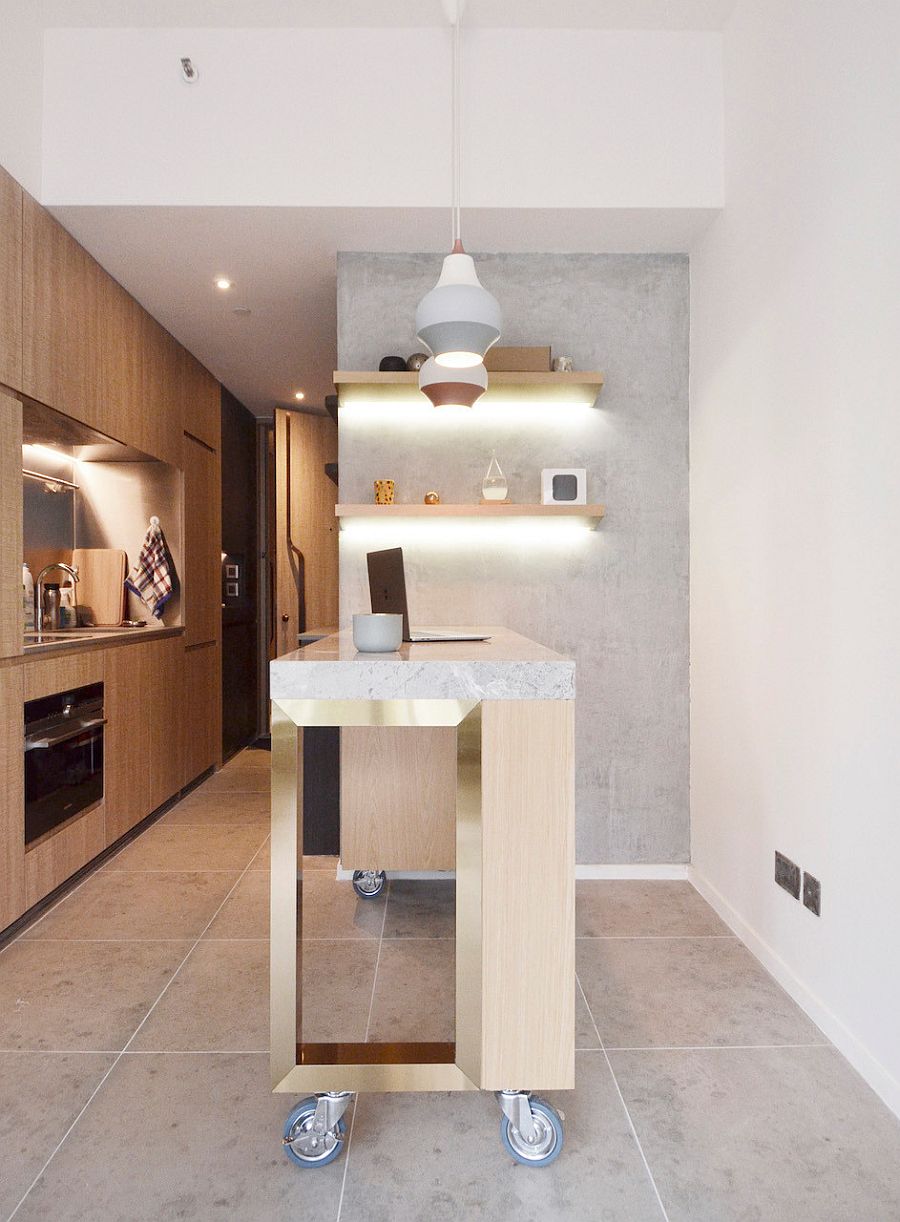 Usher in Ample Natural Light
Whenever we talk about lighting the kitchen, most of our readers immediately start thinking about recessed lights and pendants. The idea of a window bringing a flood of natural light into the small kitchen feel like an afterthought. Yet, this is the biggest ace up your sleeve! A beautiful window that fills the small kitchen with light drastically reduces your dependence on artificial lighting during daytime. Even at night, the kitchen feels much bigger as it is connected with the scenery outside visually. This makes for a more pleasant and energy-efficient kitchen that is easy on the planet as well.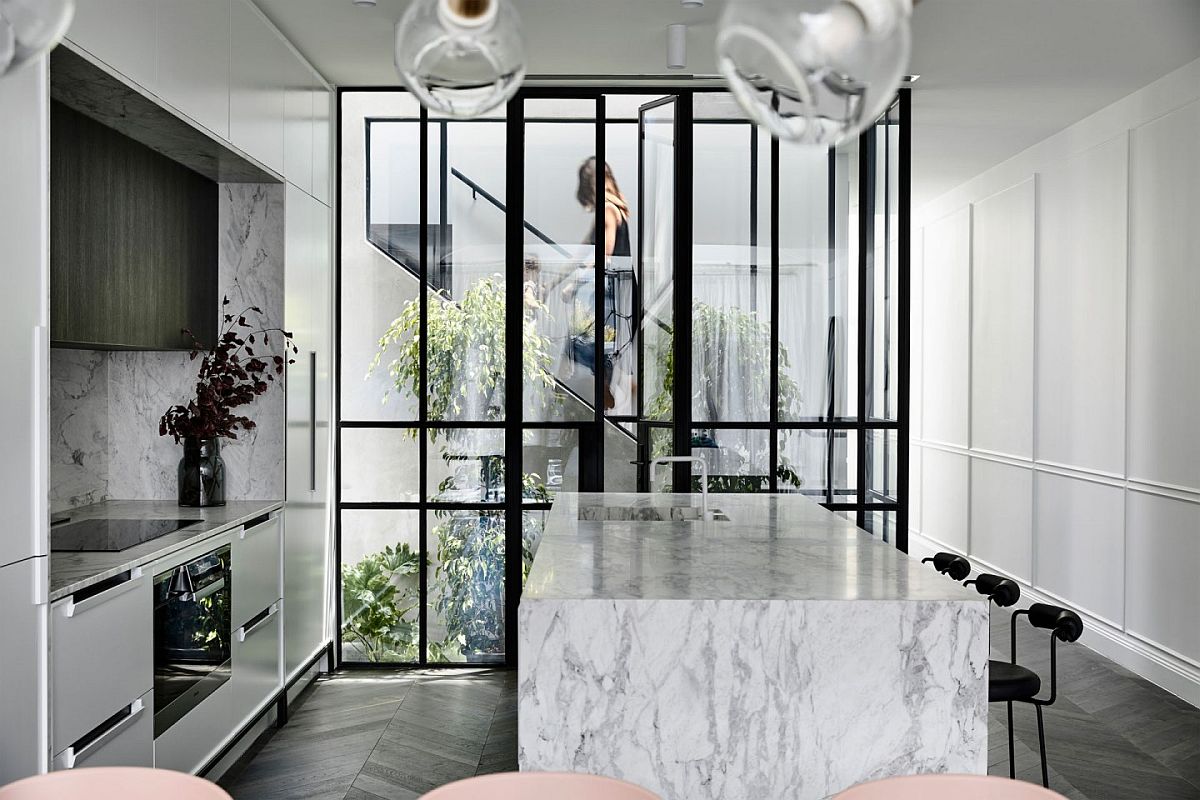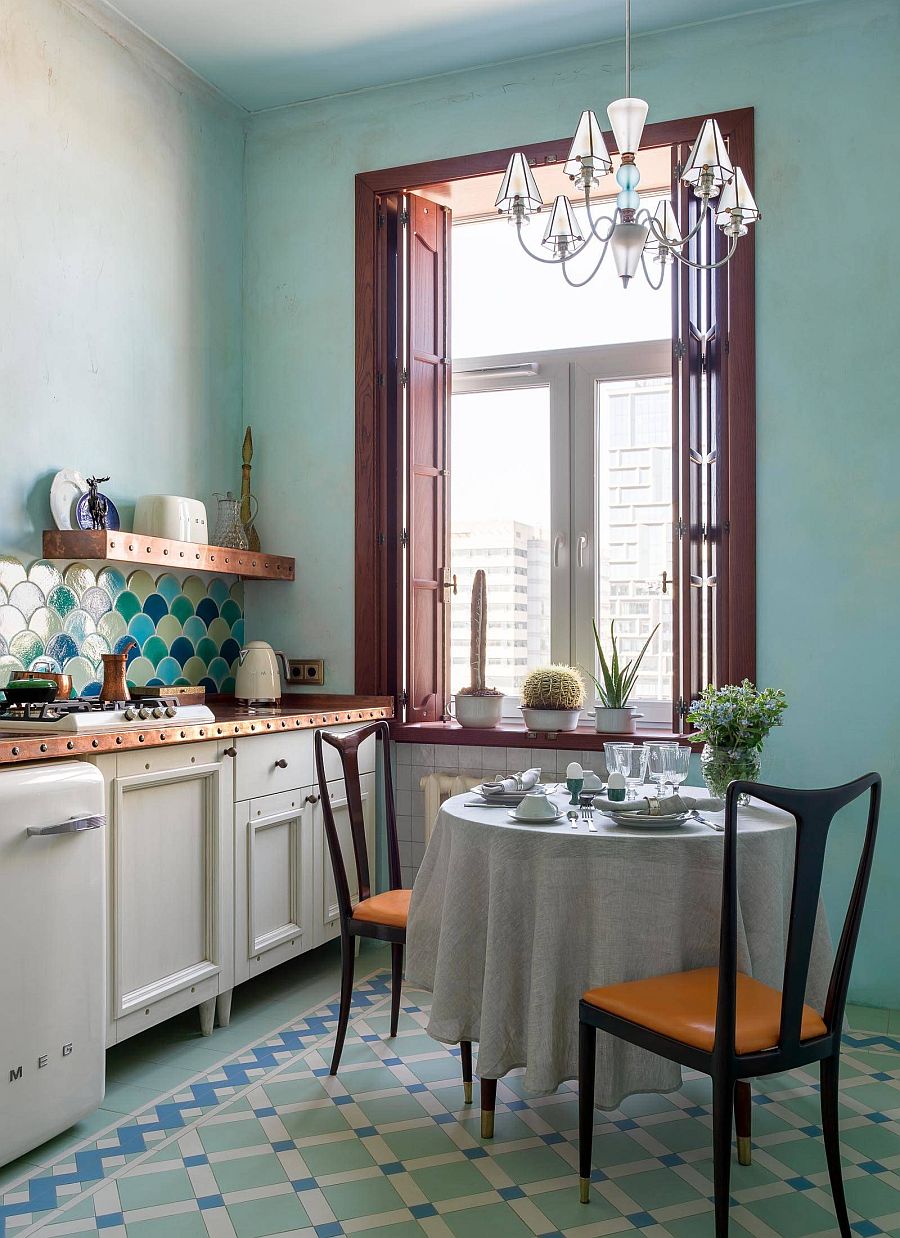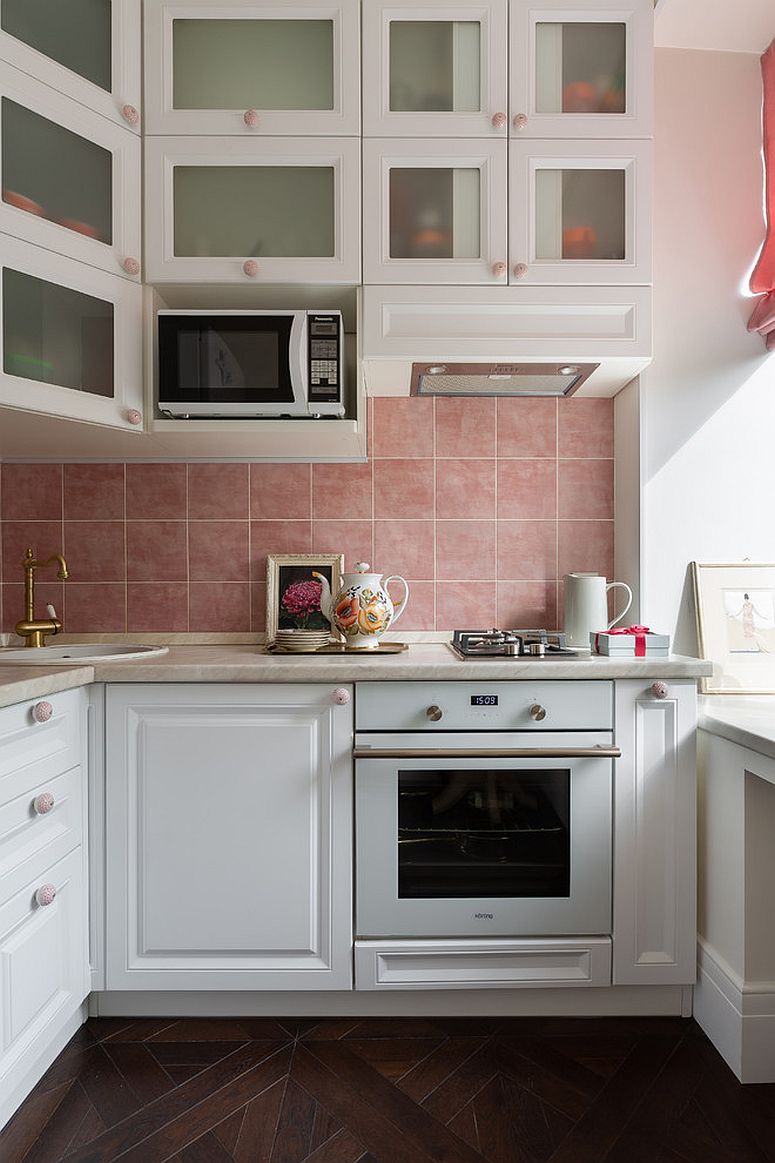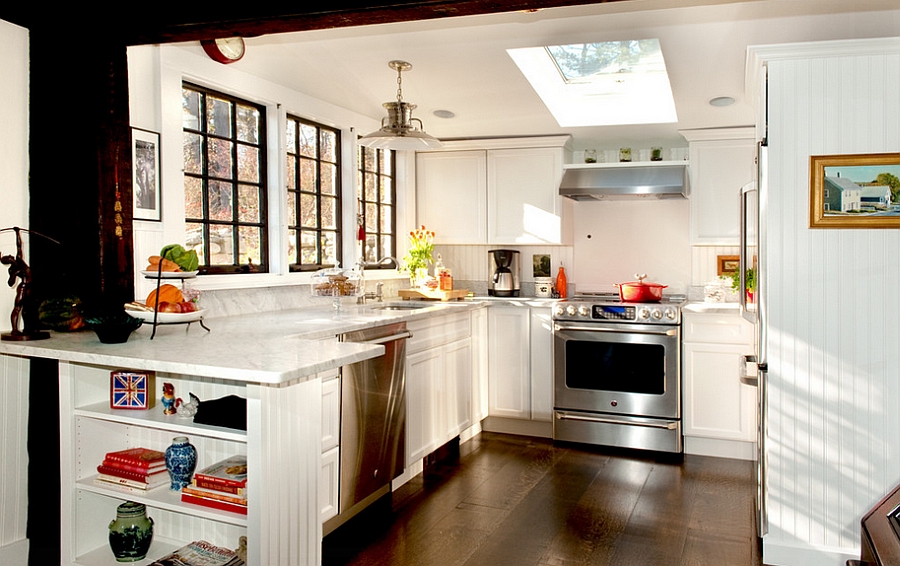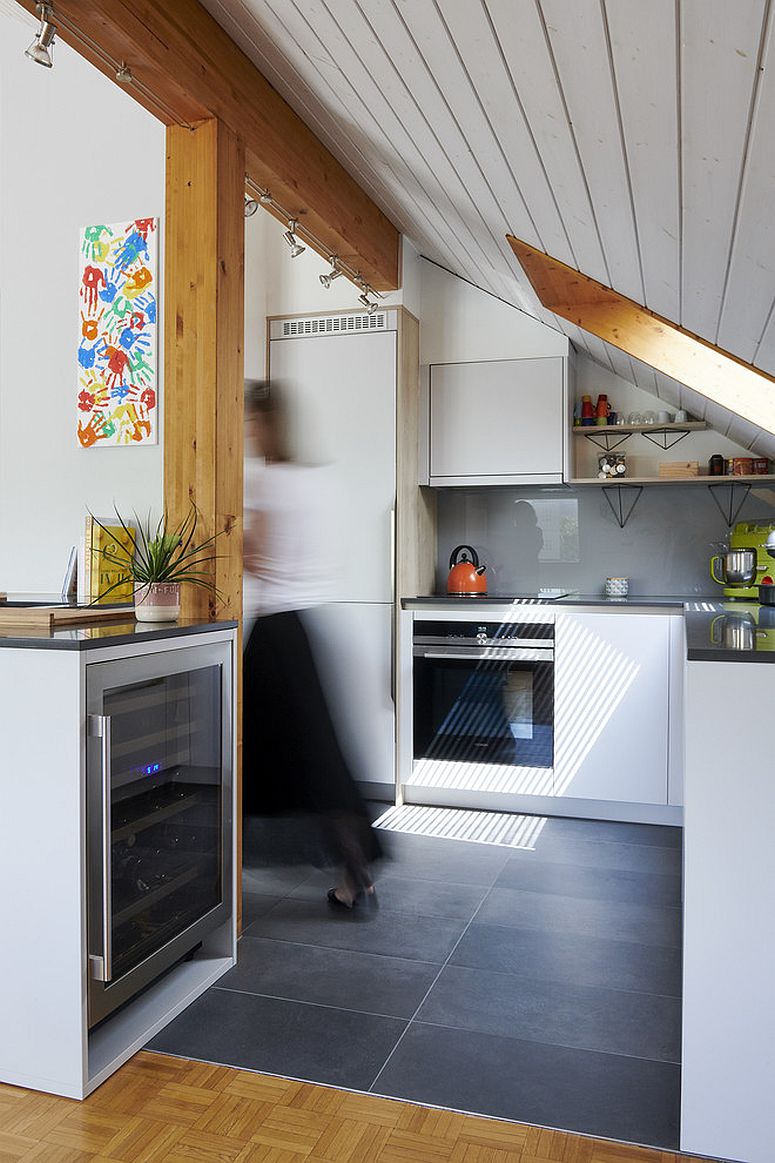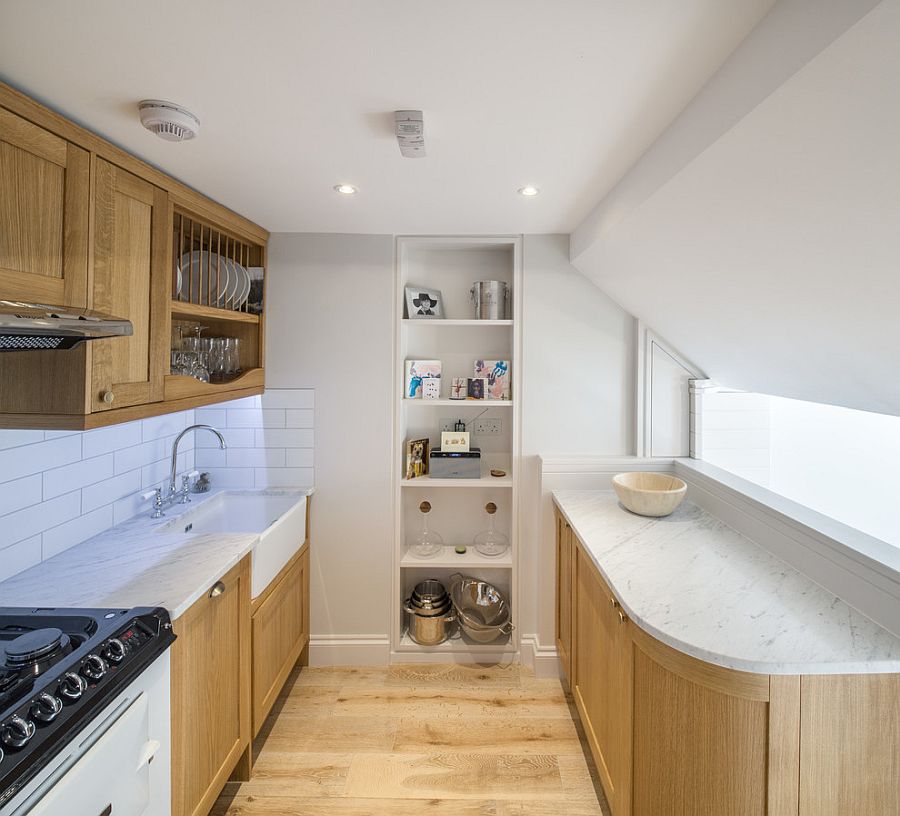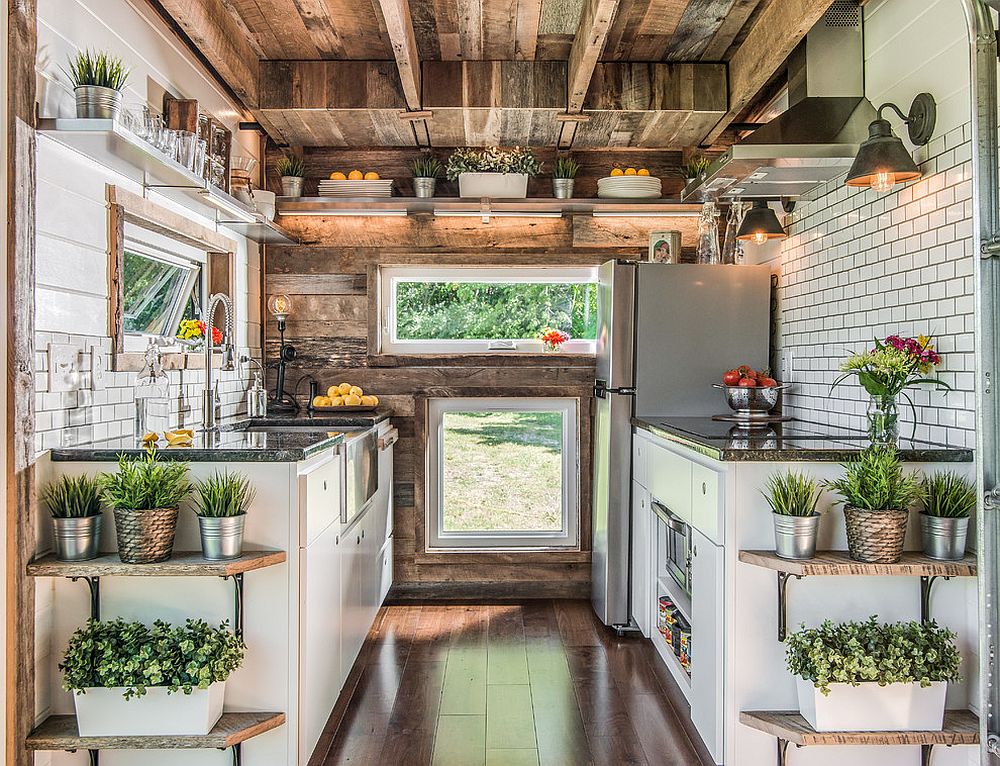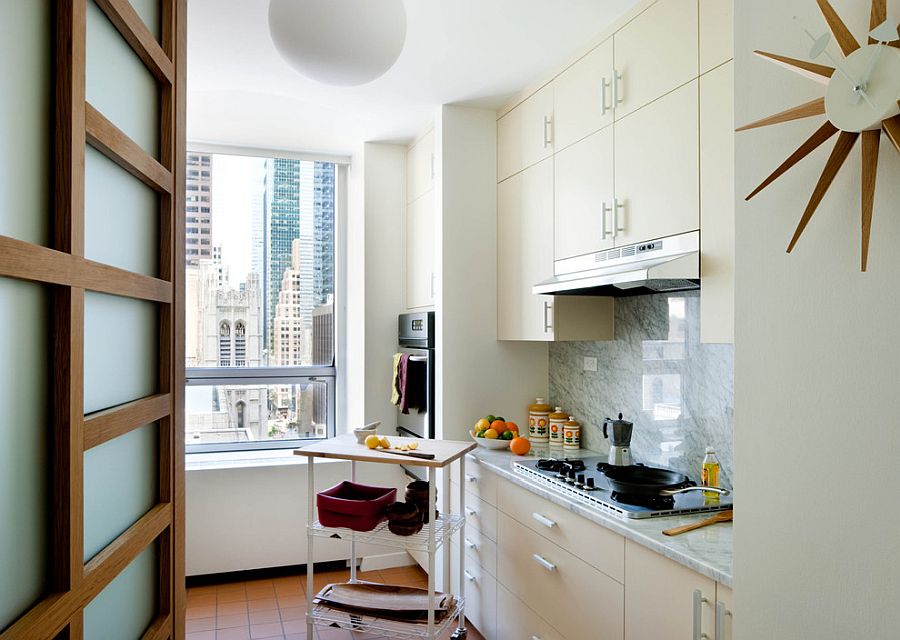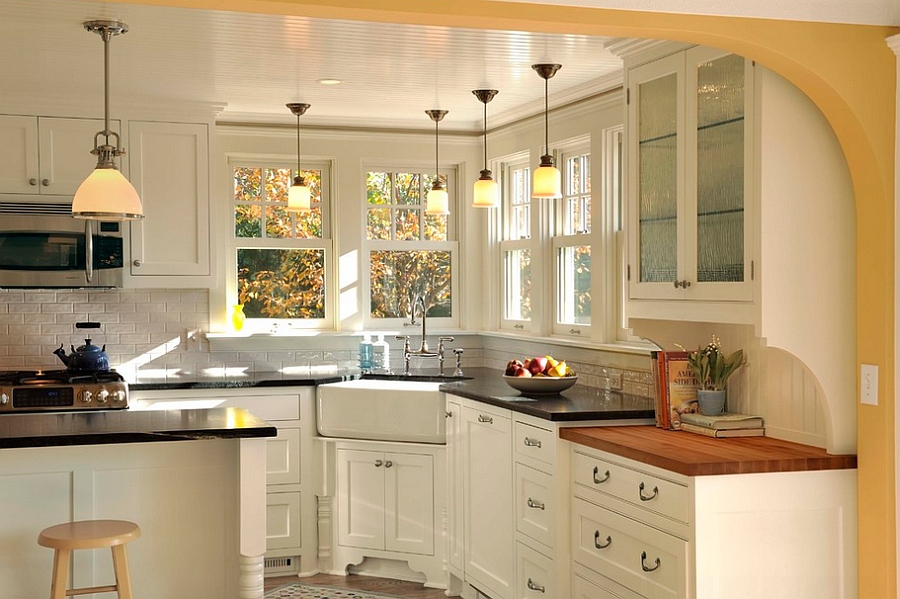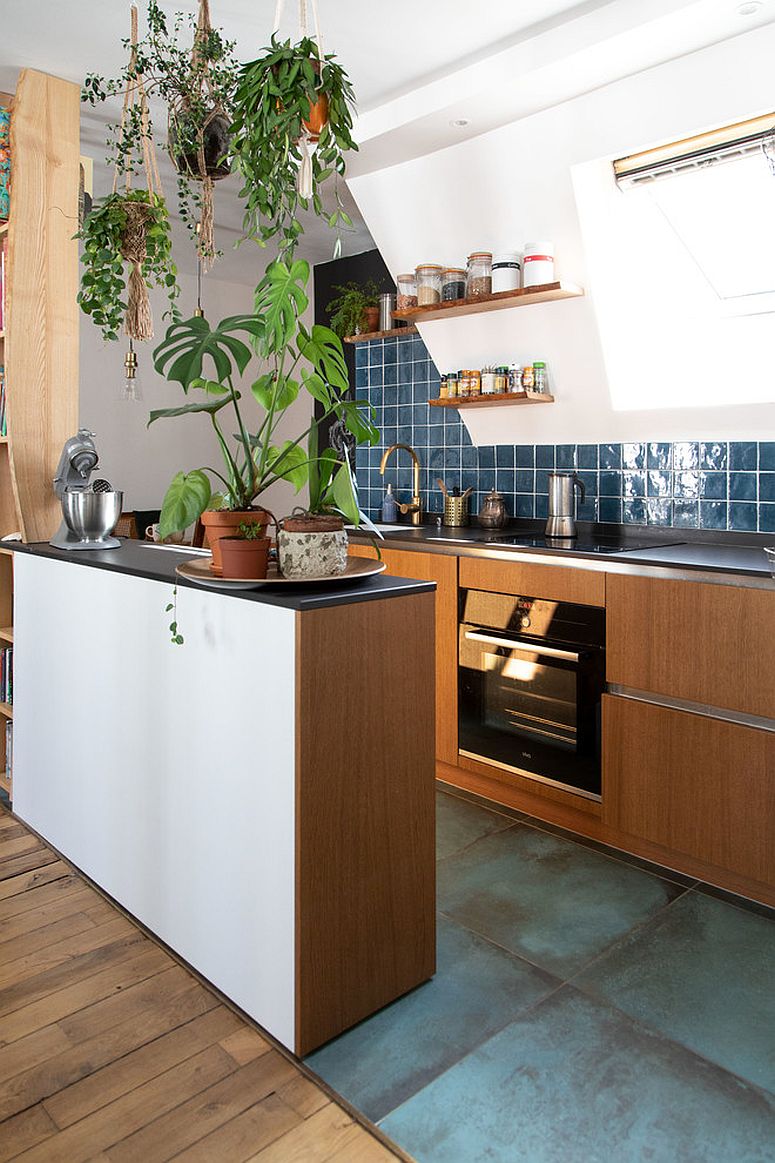 Creating More Visual Space
Illuminating a room is much more than just adding a primary and secondary source of light. Distribution of light in the small kitchen is as important as the source of light itself. If you have a couple of brilliant pendants along with poorly placed recessed lights that lead to dark corners, then the entire kitchen would feel just dreary and outdated. It is important to eliminate shadows as much as possible. Giving the small kitchen a monochromatic backdrop in white or other light hues also helps spread the light efficiently. Mirrored backsplashes and counters put the final gleaming touches son these fab kitchens where limited space is not an issue at all.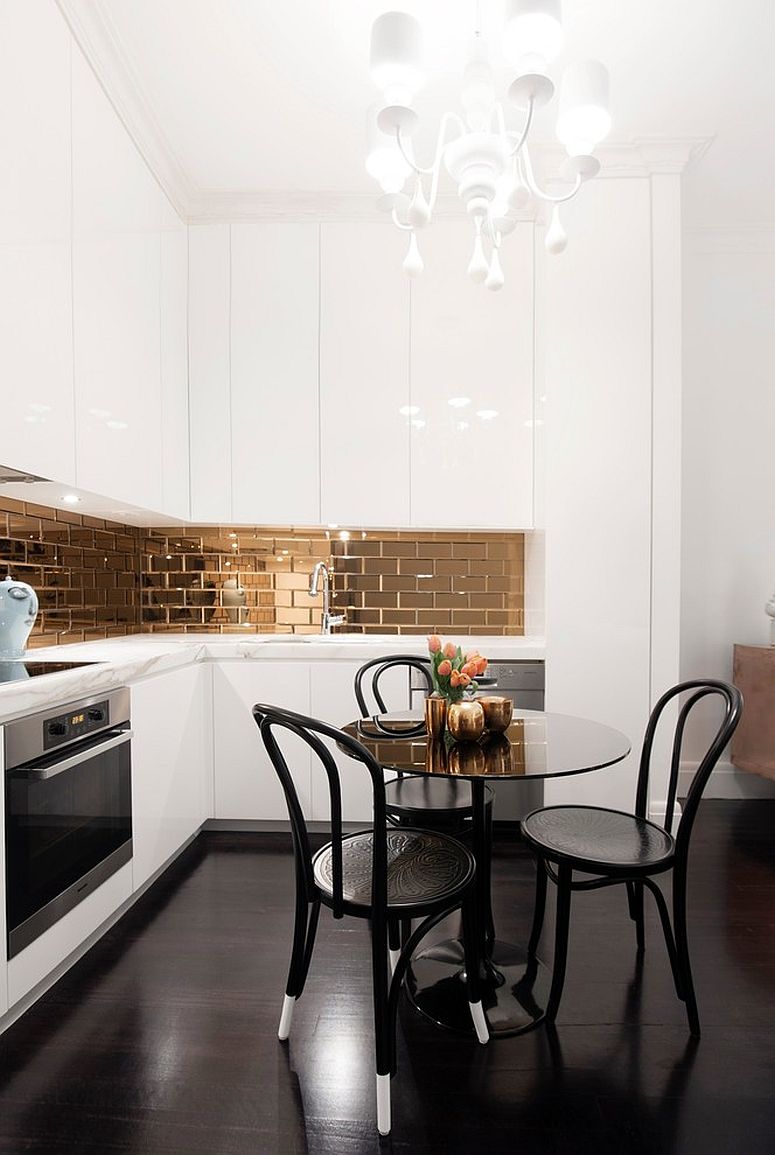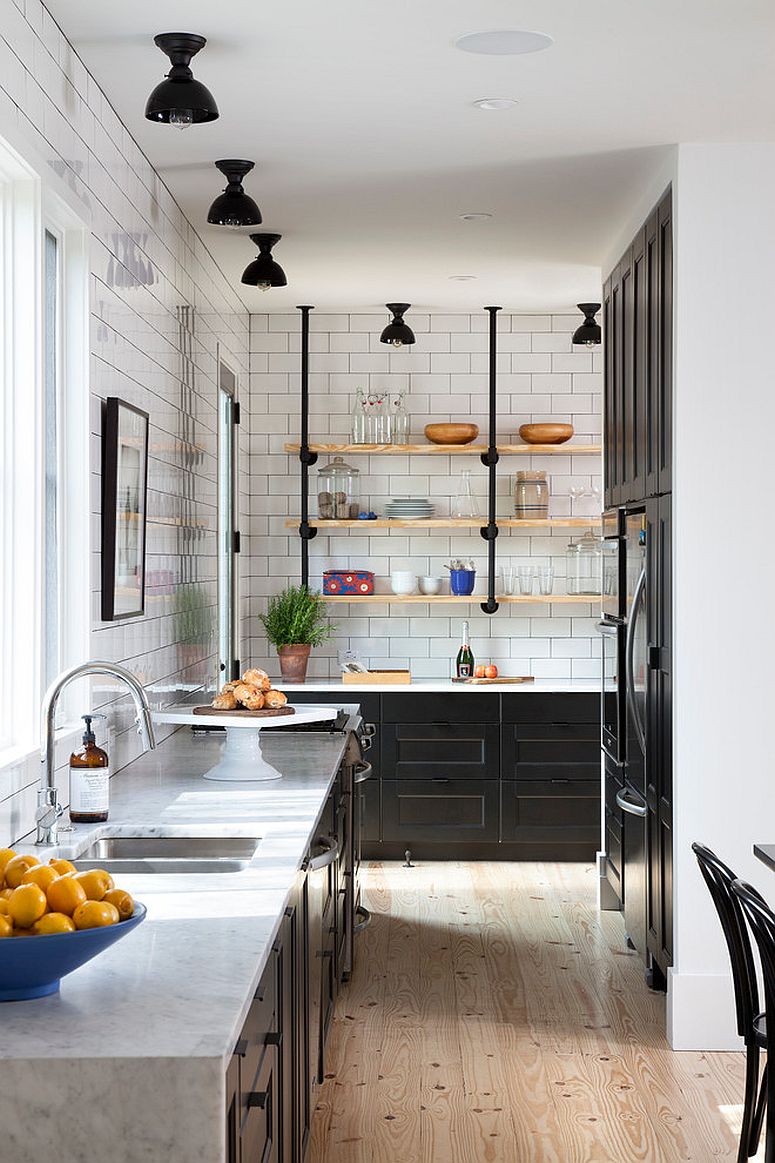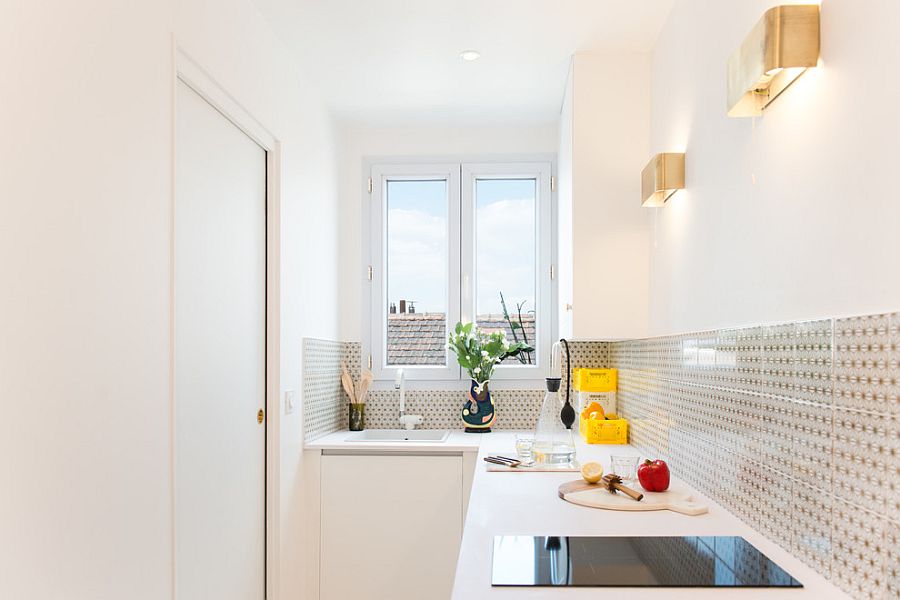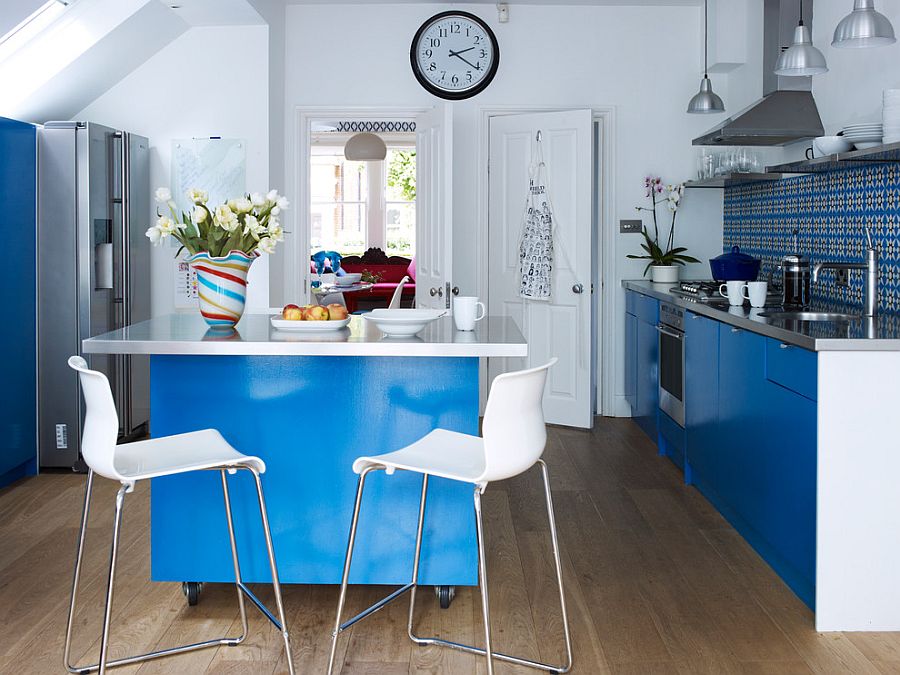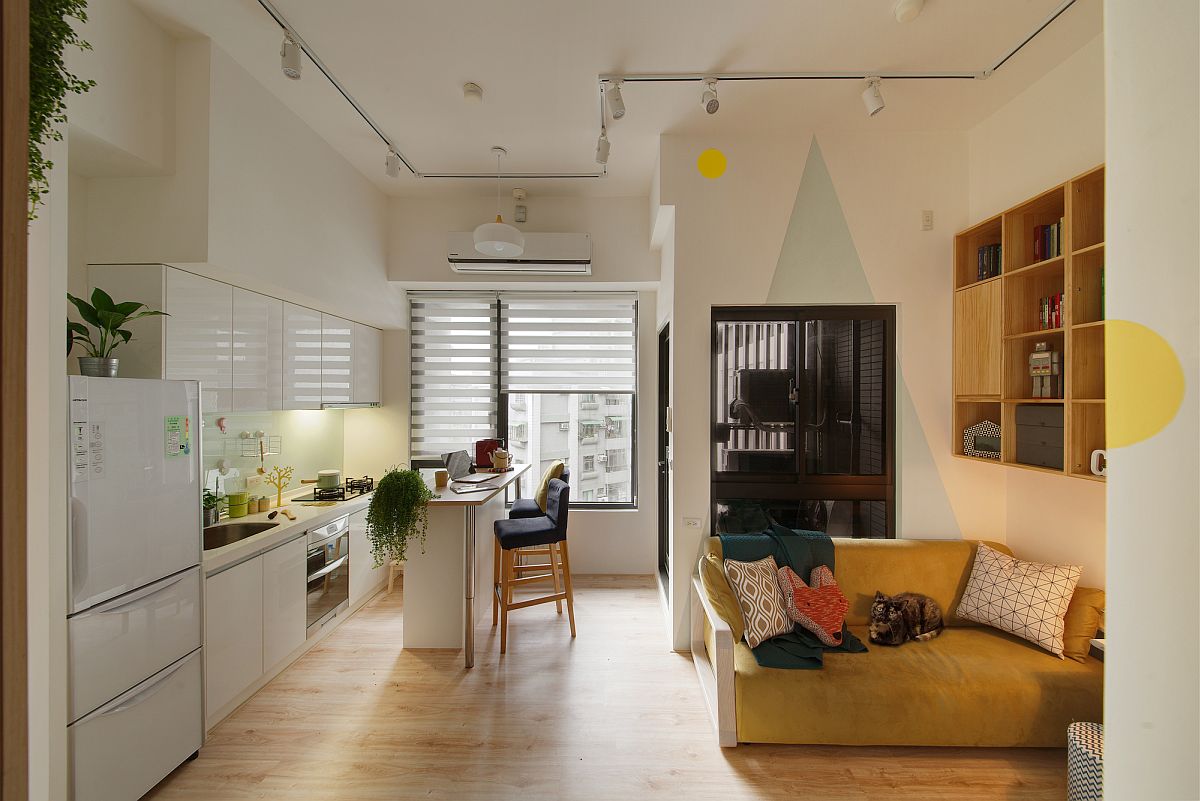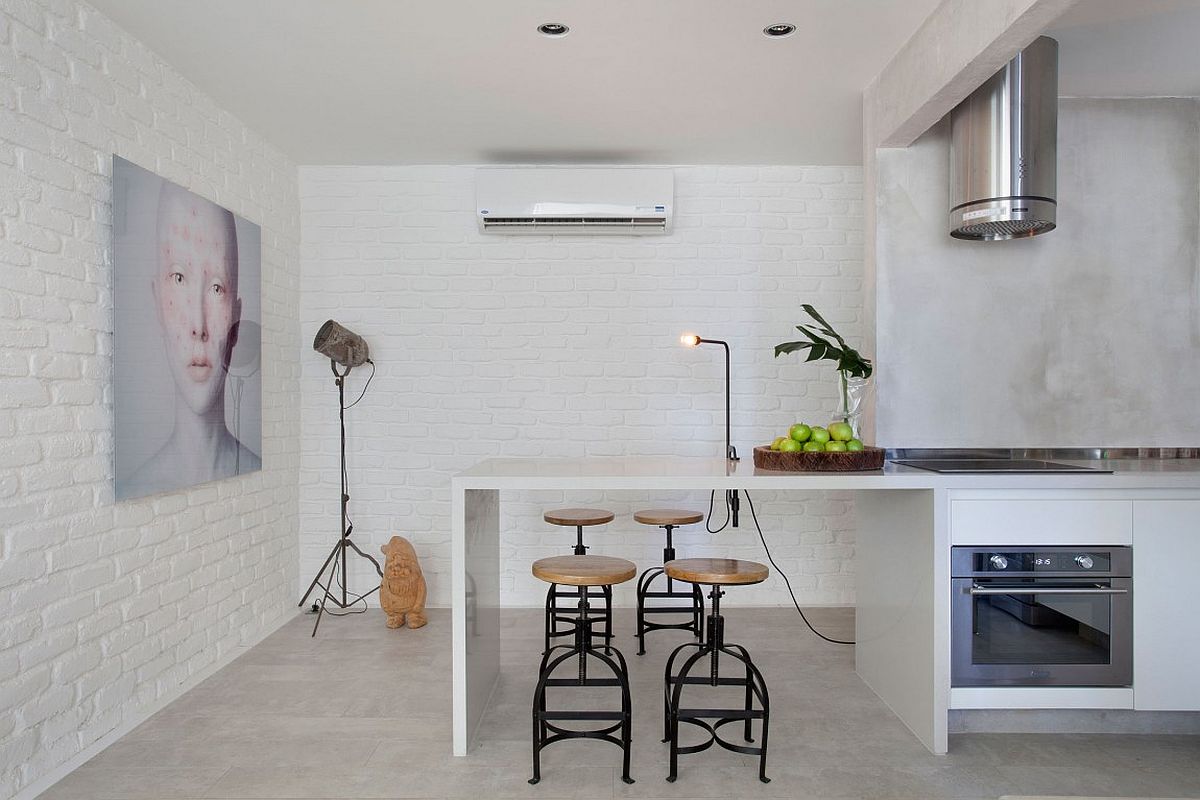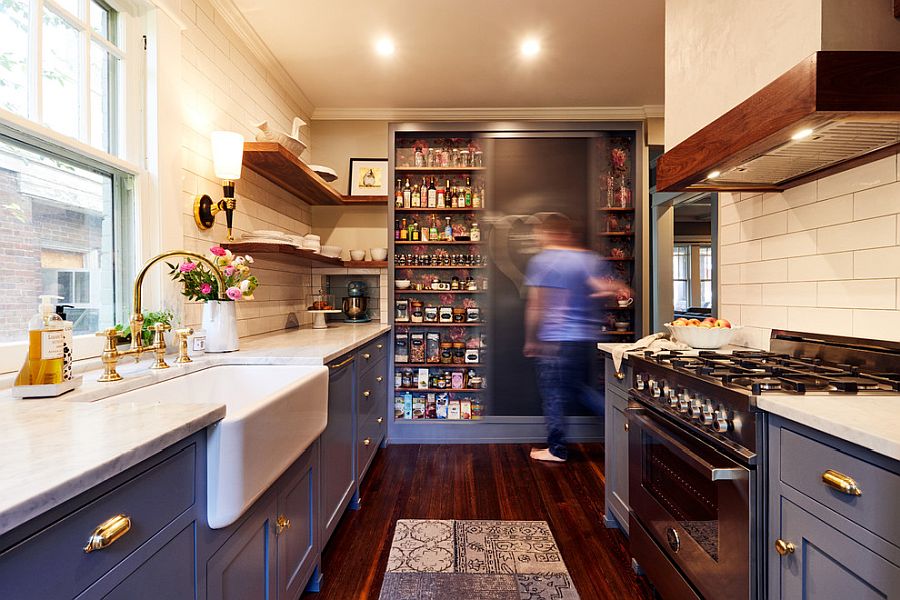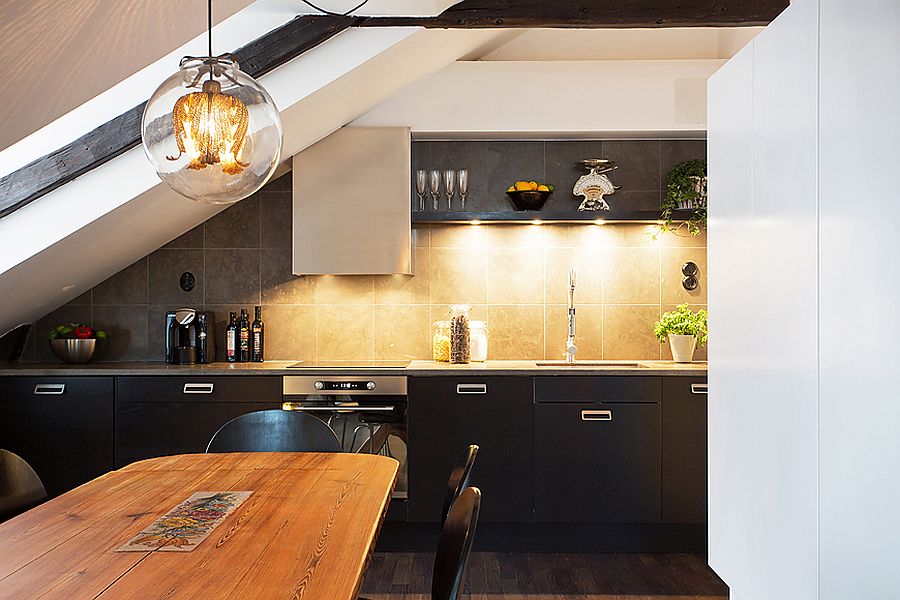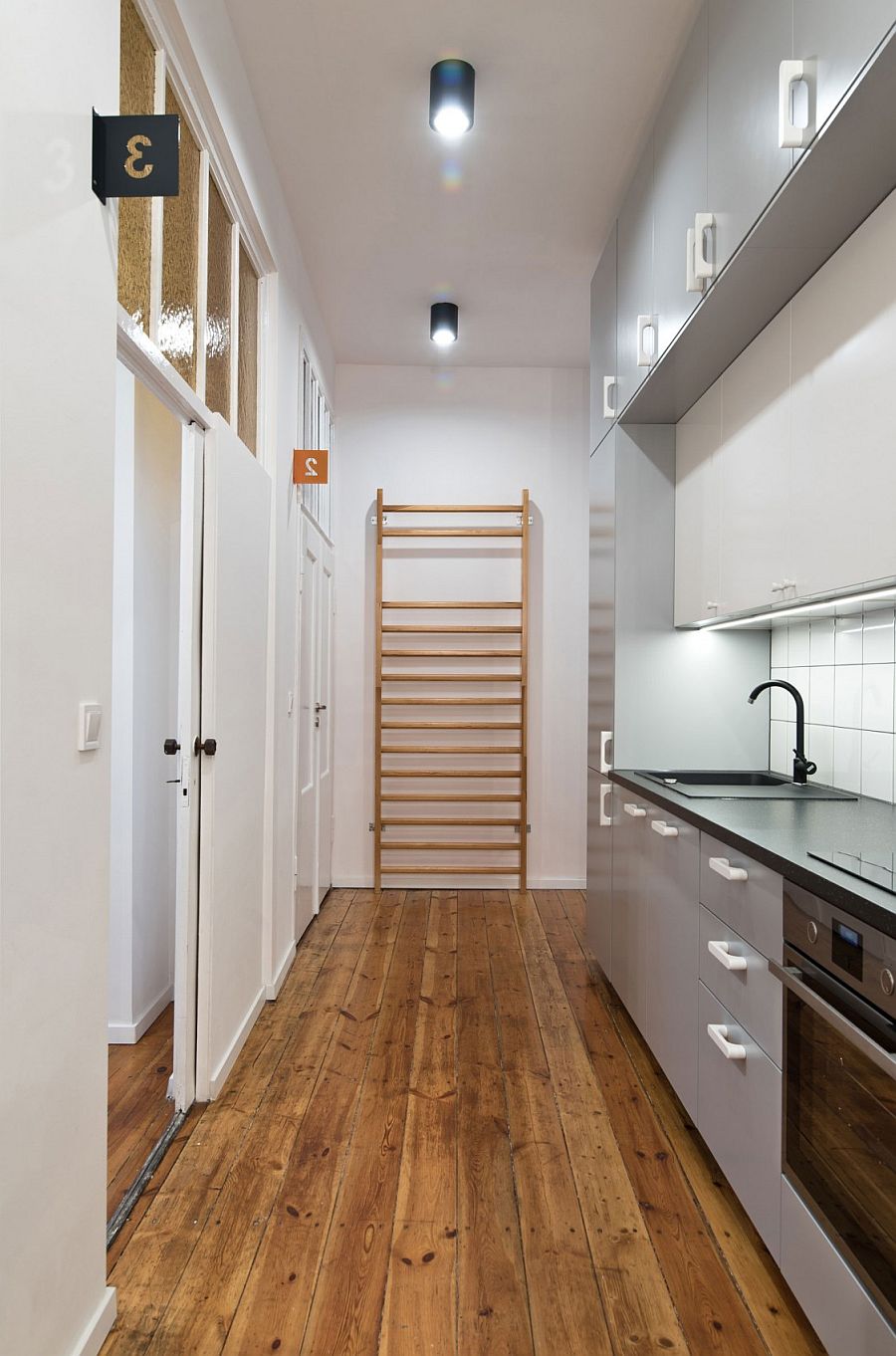 You're reading How To: Lighting Solutions for Small Kitchens, originally posted on Decoist. If you enjoyed this post, be sure to follow Decoist on Twitter, Facebook and Pinterest.