05 Aug

Modern Minimal Townhouse Renovation Creates Polished Living Environment




Renovating a townhouse to create a more modern and functional interior for the evolving urban family is nothing that we have not already seen. But what is new is the brilliant transformation of this particular townhouse designed by Shperling Design that embraces minimalism with an air of eye-catching sophistication. It is not every day that you find a townhouse that is this contemporary in its overall style and you can sense it right away from the entry that features a very thin, while console table and a large, colorful modern wall art piece. Next to it is a small mudroom with wooden cabinets and an oval mirror that creates a cheerful atmosphere.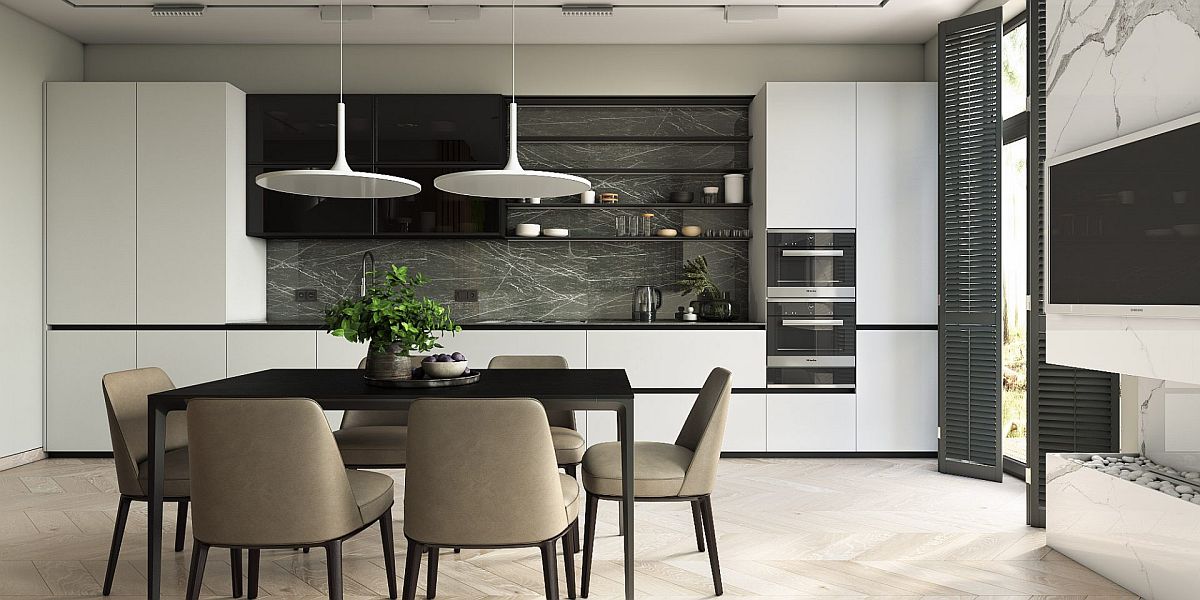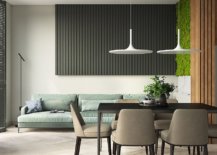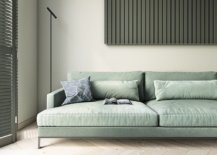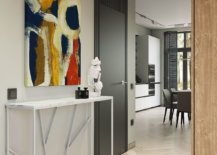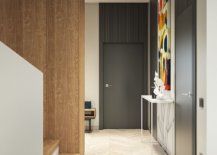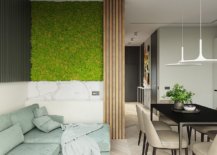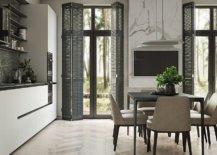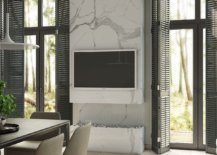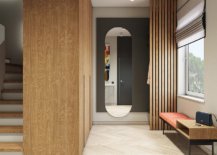 This light-filled and refined approach to the renovation continues in the new open plan living space where the kitchen and dining area become a part of the narrative. A wall previously separated the kitchen from the living space. This has been removed to shape a more open lower level where the public areas present one uniform picture. The single-wall kitchen sits on once corner while the opposite side is occupied by a plush light blue sofa. A large dining table in the middle is illuminated by slim white pendant lights.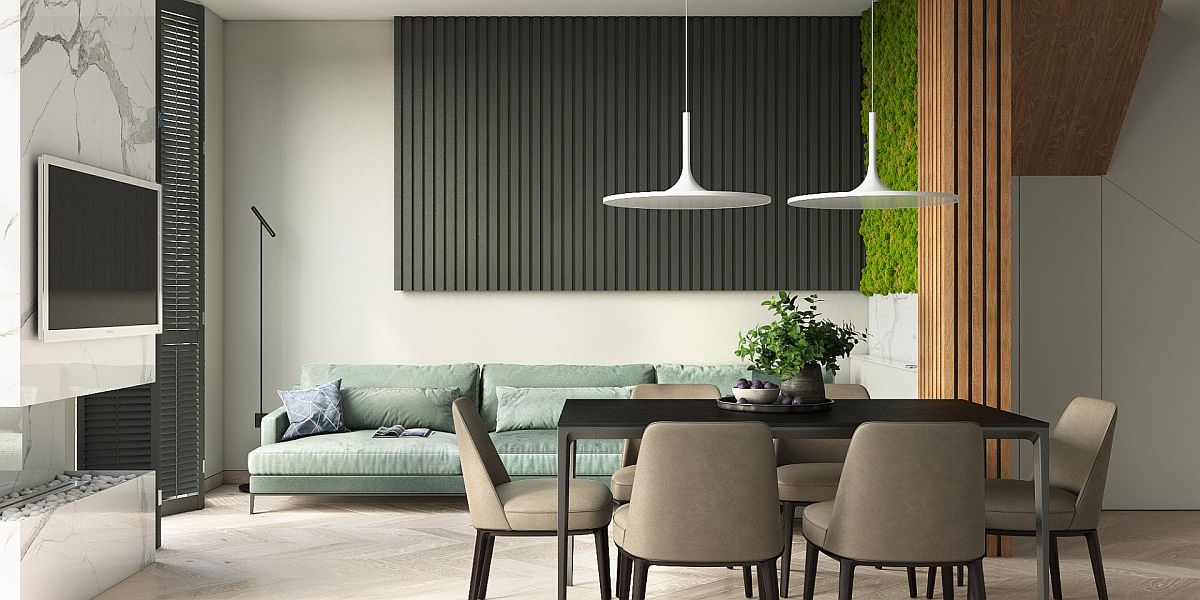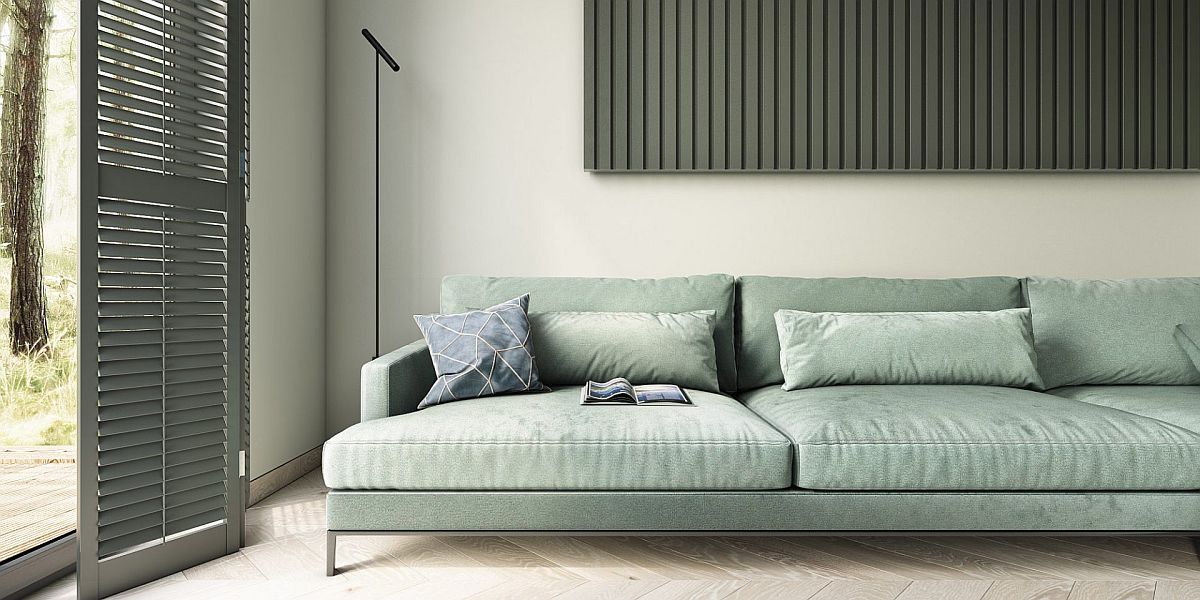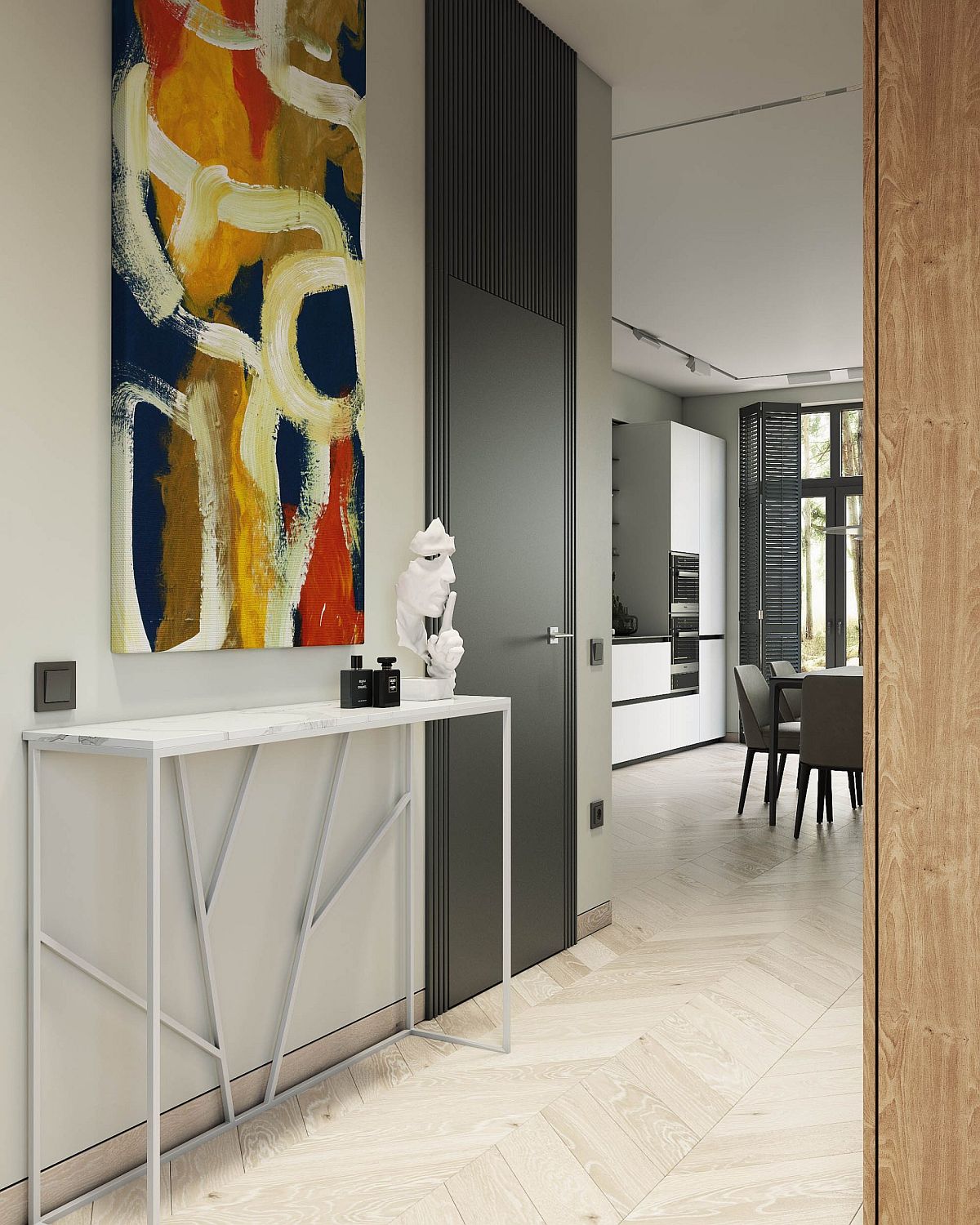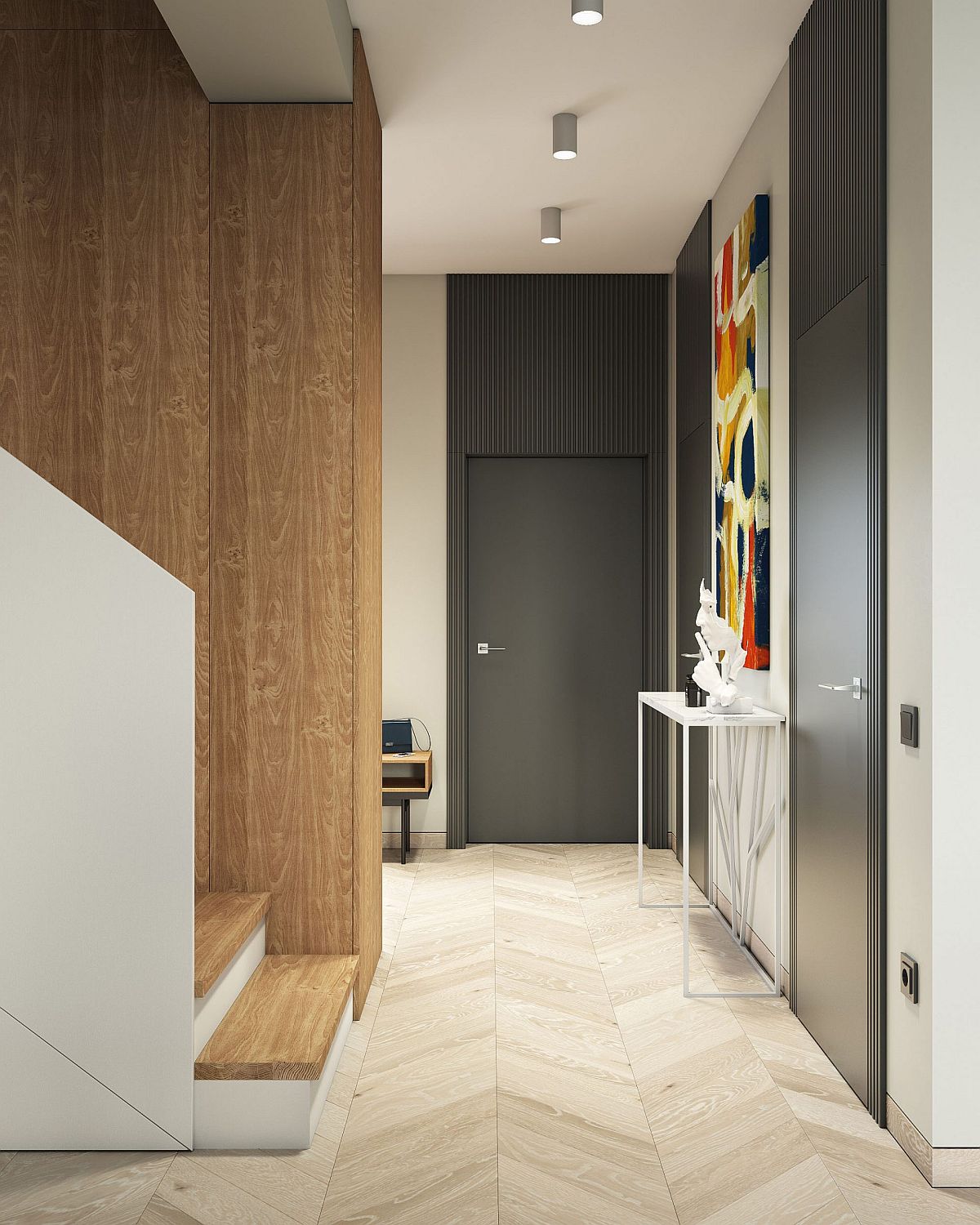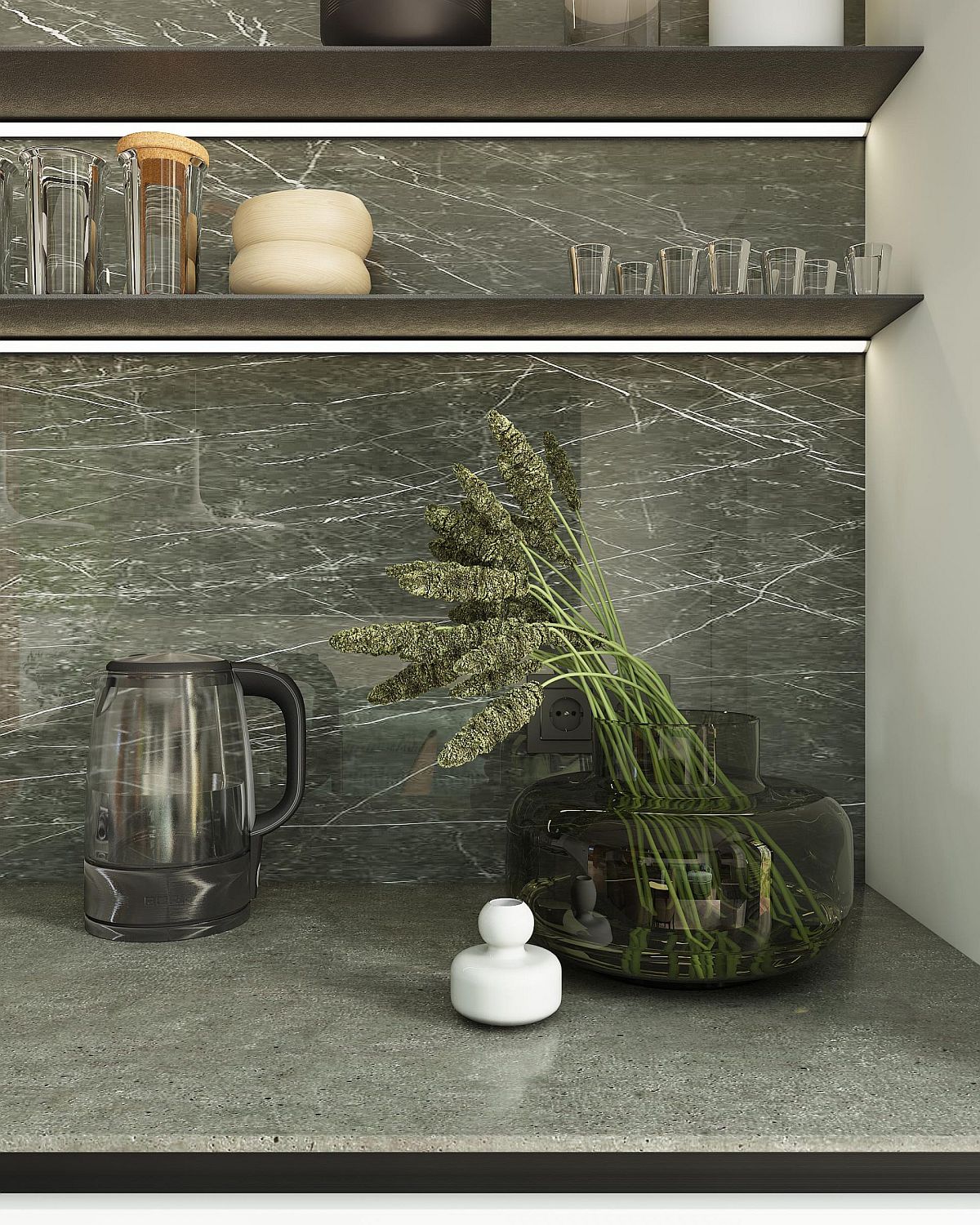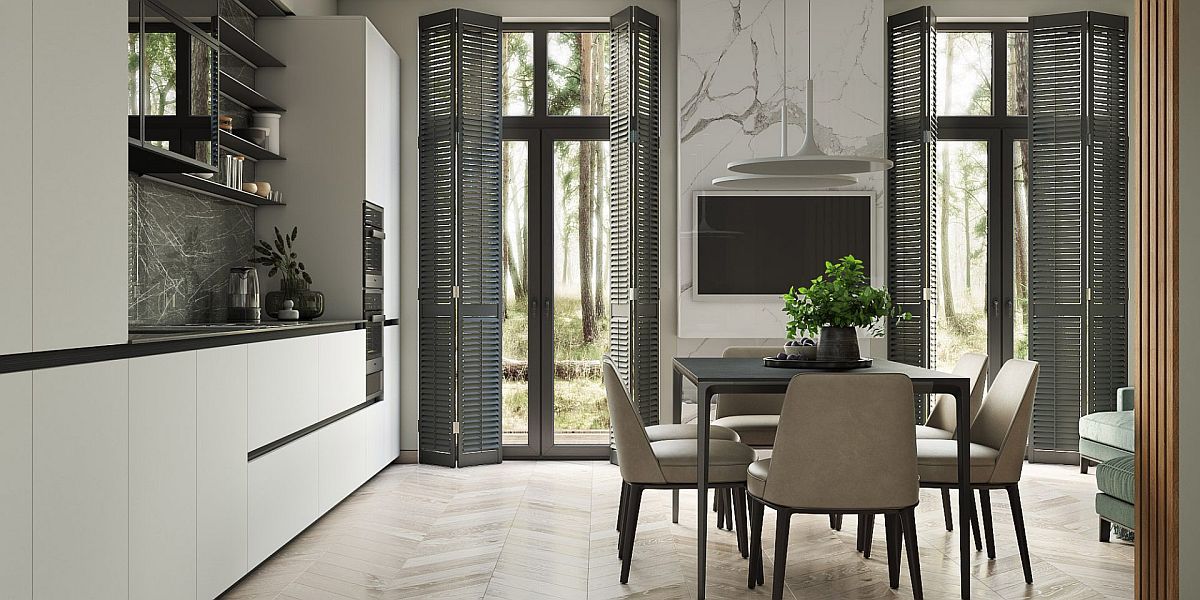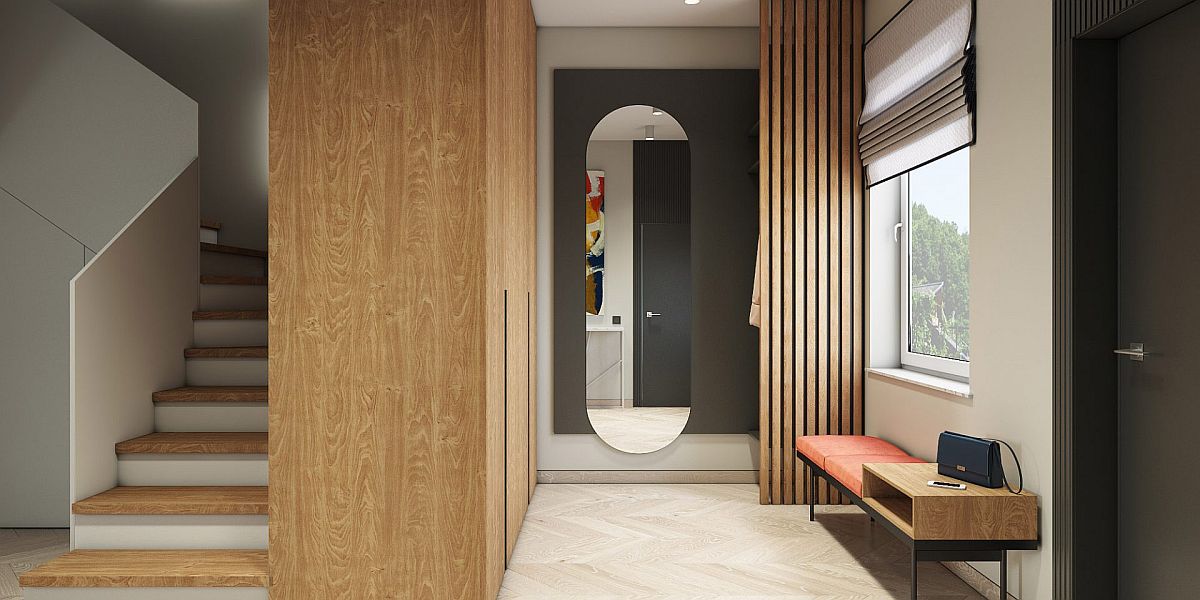 Another unique feature in here is the white marble fireplace where the television is mounted above the fireplace carefully. Wooden shutters and glass doors bring a hint of the past to this exquisite home where modernity takes over completely.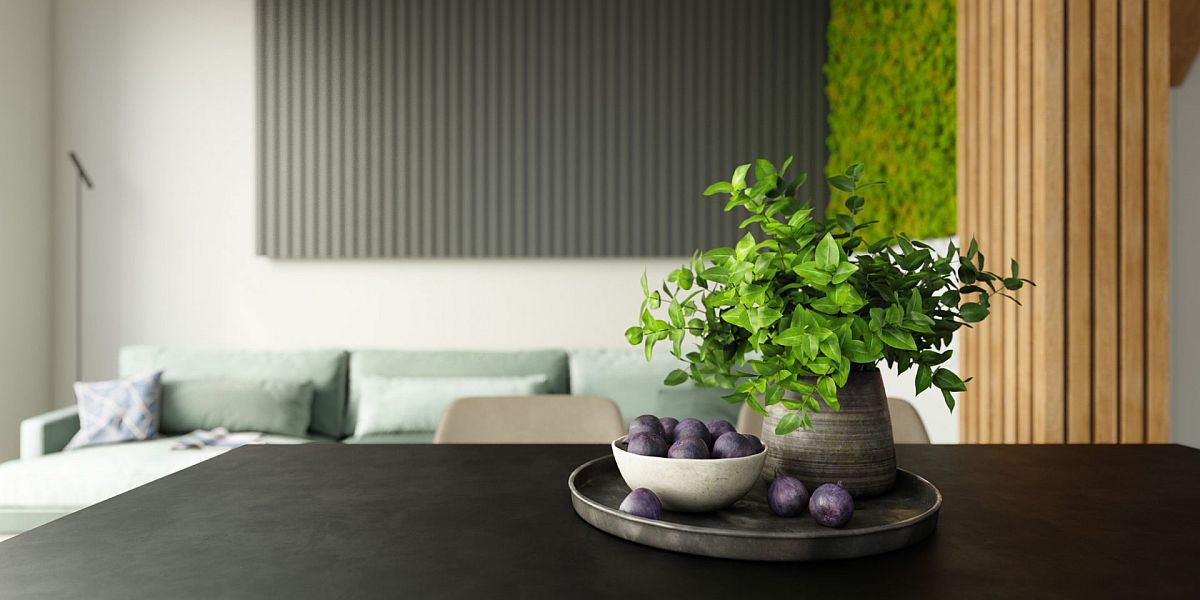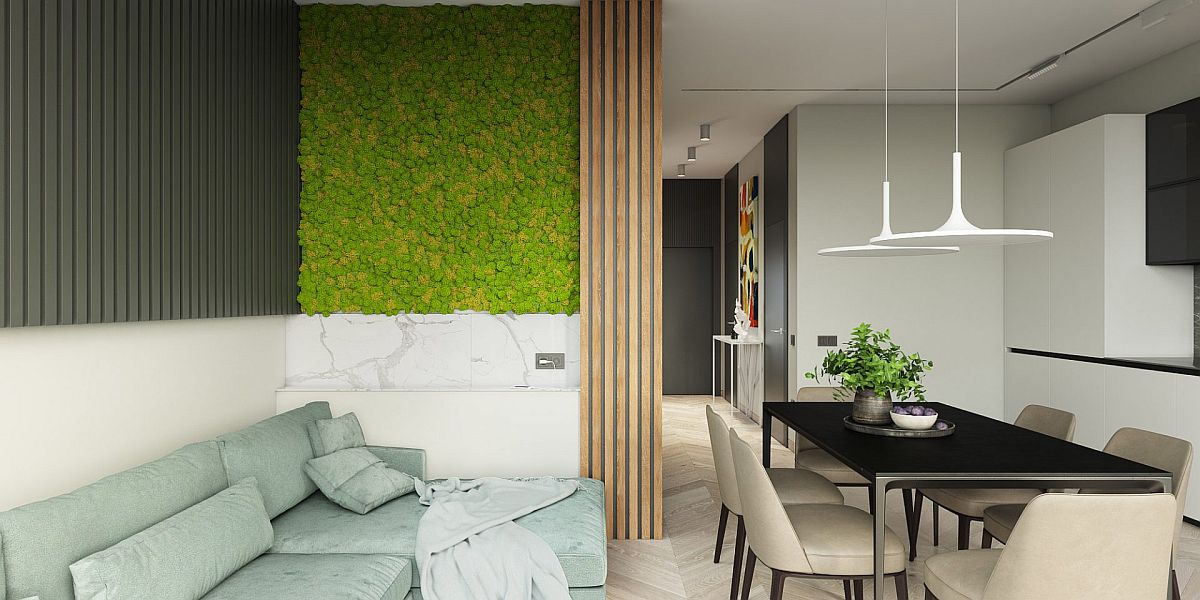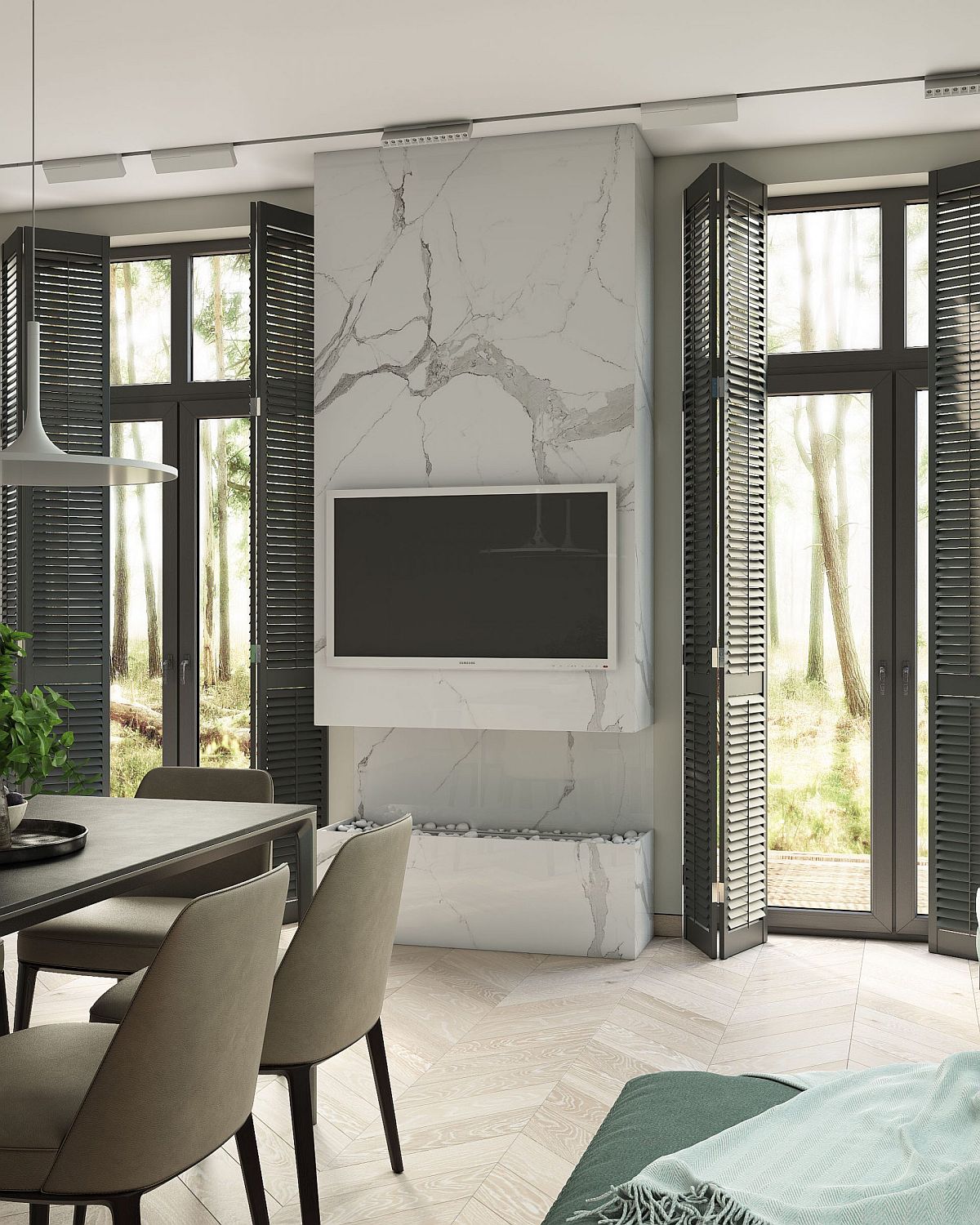 You're reading Modern Minimal Townhouse Renovation Creates Polished Living Environment, originally posted on Decoist. If you enjoyed this post, be sure to follow Decoist on Twitter, Facebook and Pinterest.