15 Aug

Renting Solitude: Small Woodsy Forest Cabin Provides the Perfect Escape




An escape that takes us away from the constant grind of daily life and the rush that keeps us busy in our urban environments – it is something we all crave for. In the times of a global pandemic when even stepping outside our home feels risky, a retreat in the forest does feel like the perfect way to rest and rejuvenate. Nestled in a densely wooded region of Swannanoa, North Carolina, the Nook is one such gorgeous and relaxing haven that you can actually rent! Designed by Shelter Collective, the 400-sqaure meter cabin makes up in smart design what it lacks in sheer space.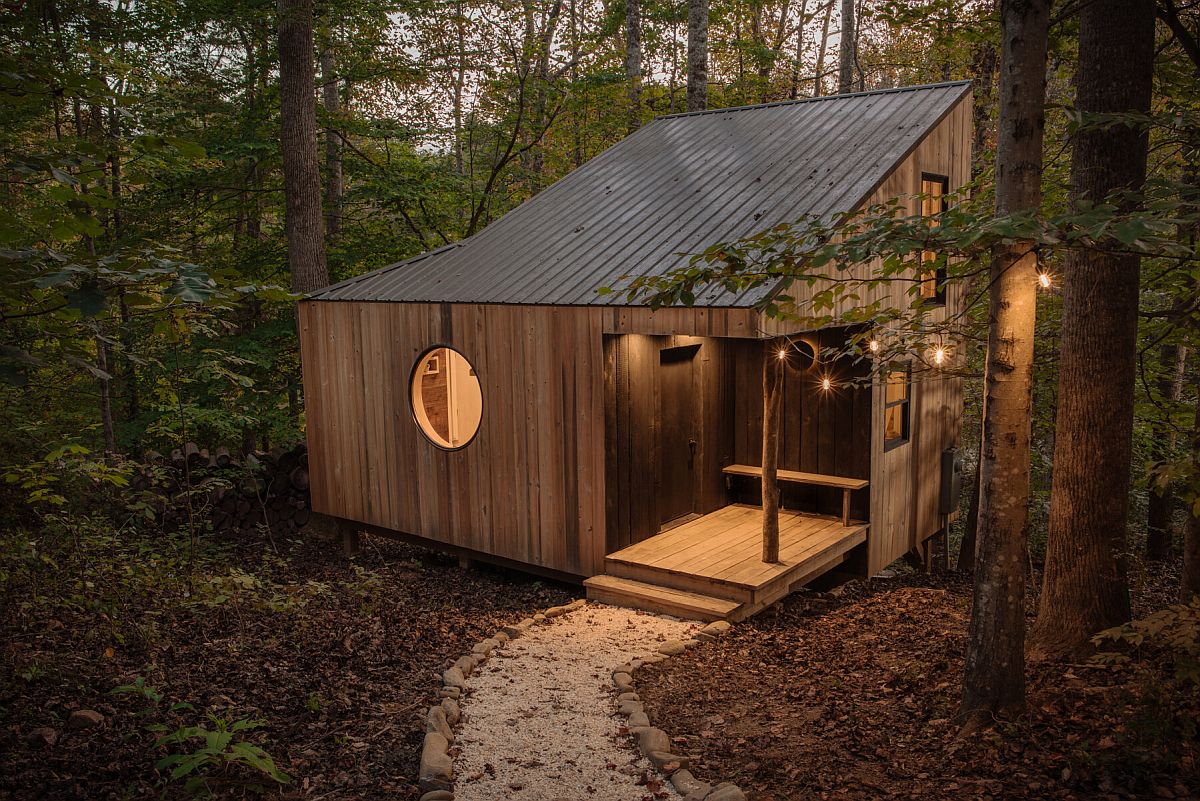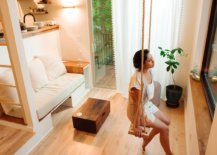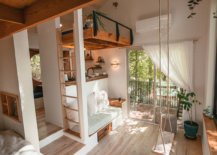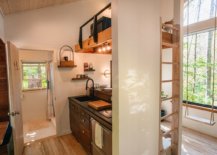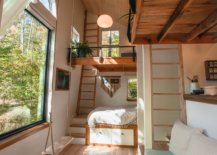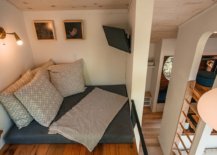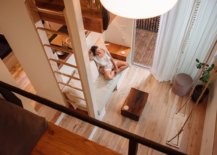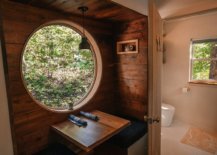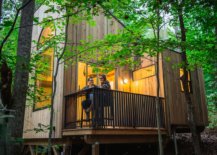 Of course, a forest cabin any larger might simply not feel this cozy at all as you have a home that is draped in shiplap cypress siding on the outside and also uses black walnut on the inside. A lovely, well-lit pathway leads to this forest cabin and inside you have a living space that has 18-foot high ceilings and plenty of loft spaces that serve different purposes. Among them are a tea loft and a comfortable reading loft that contains additional entertainment options. A small kitchen, window seats and a swing that adds whimsical charm to the open living area complete the interior.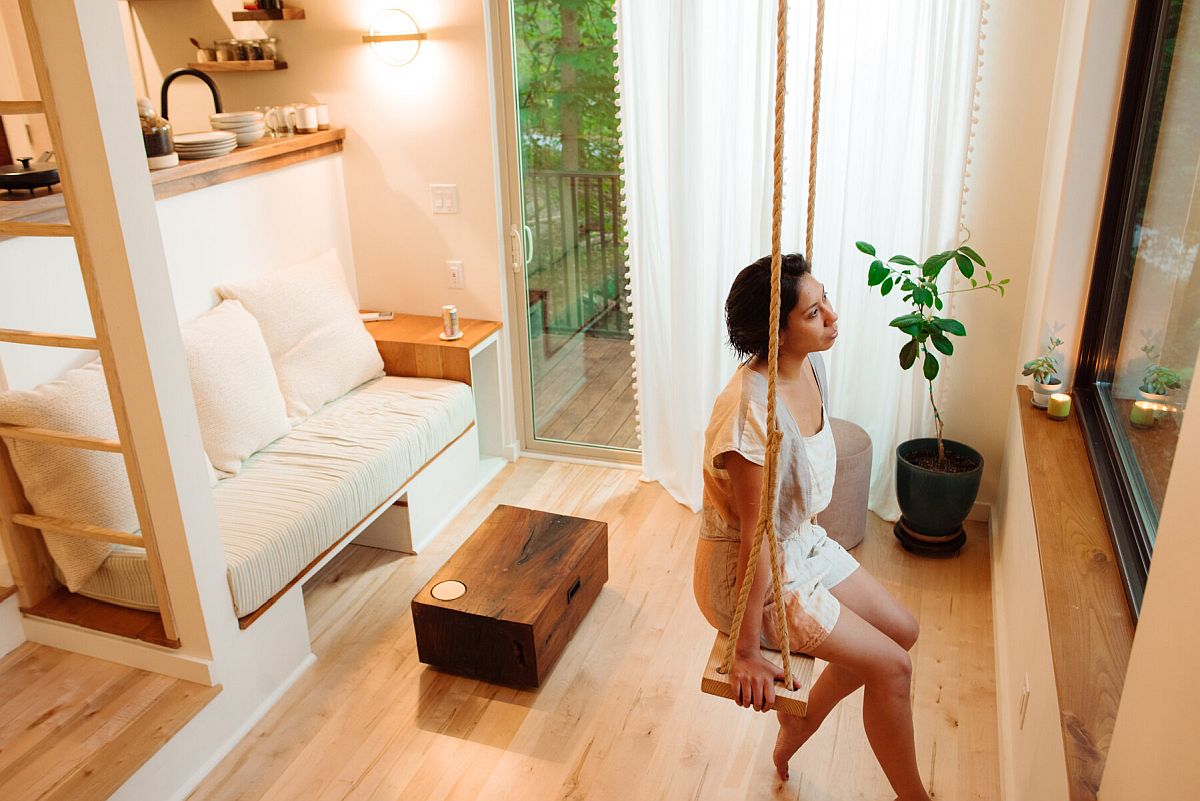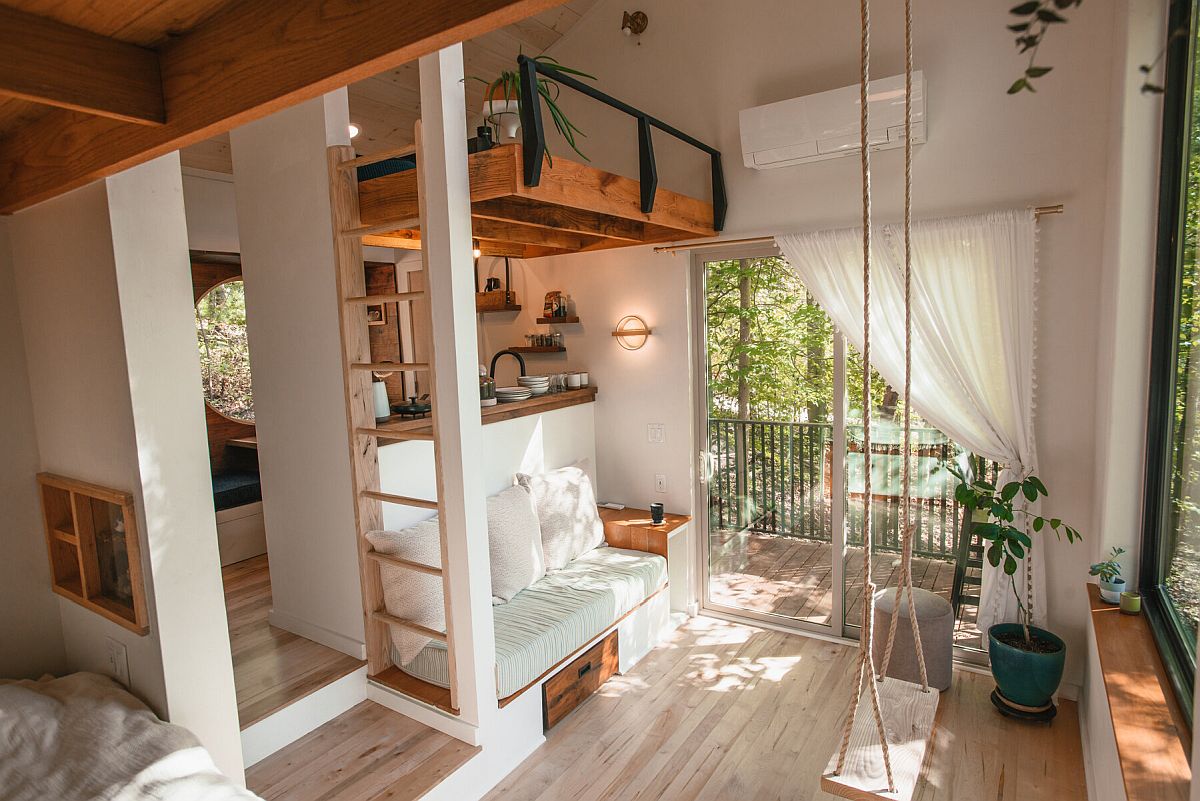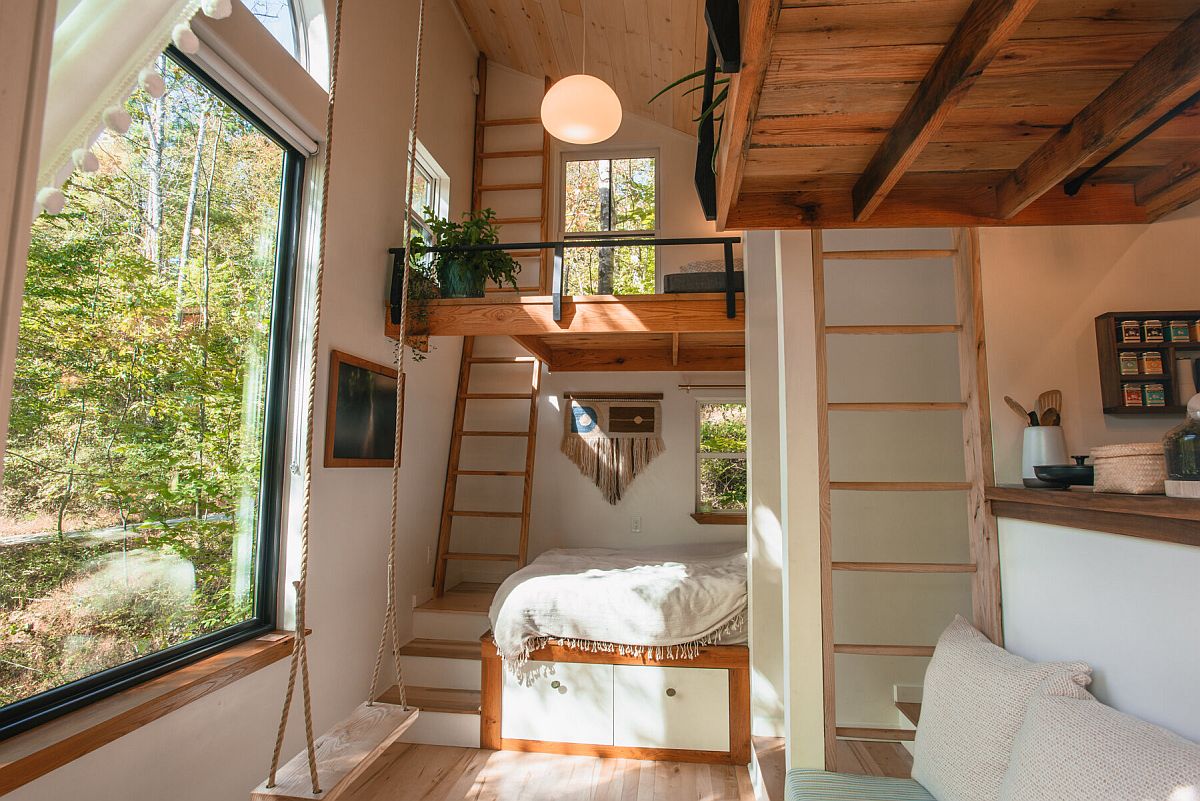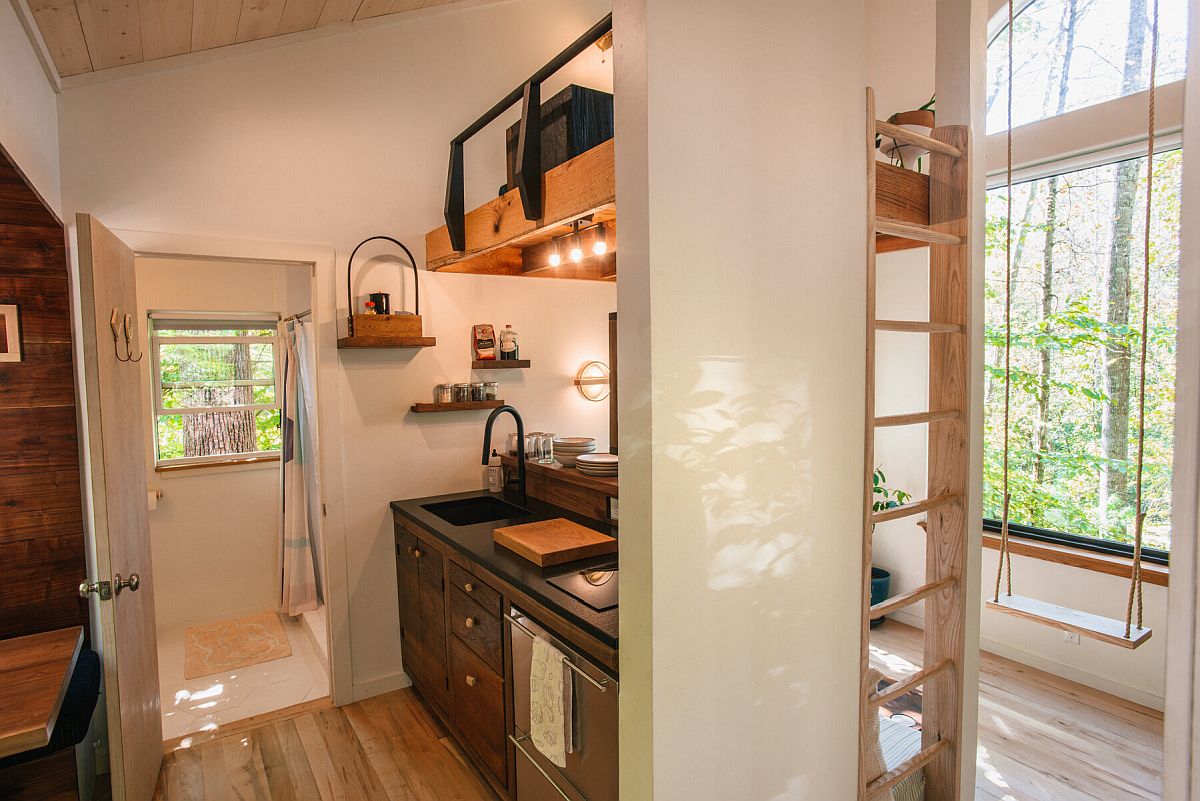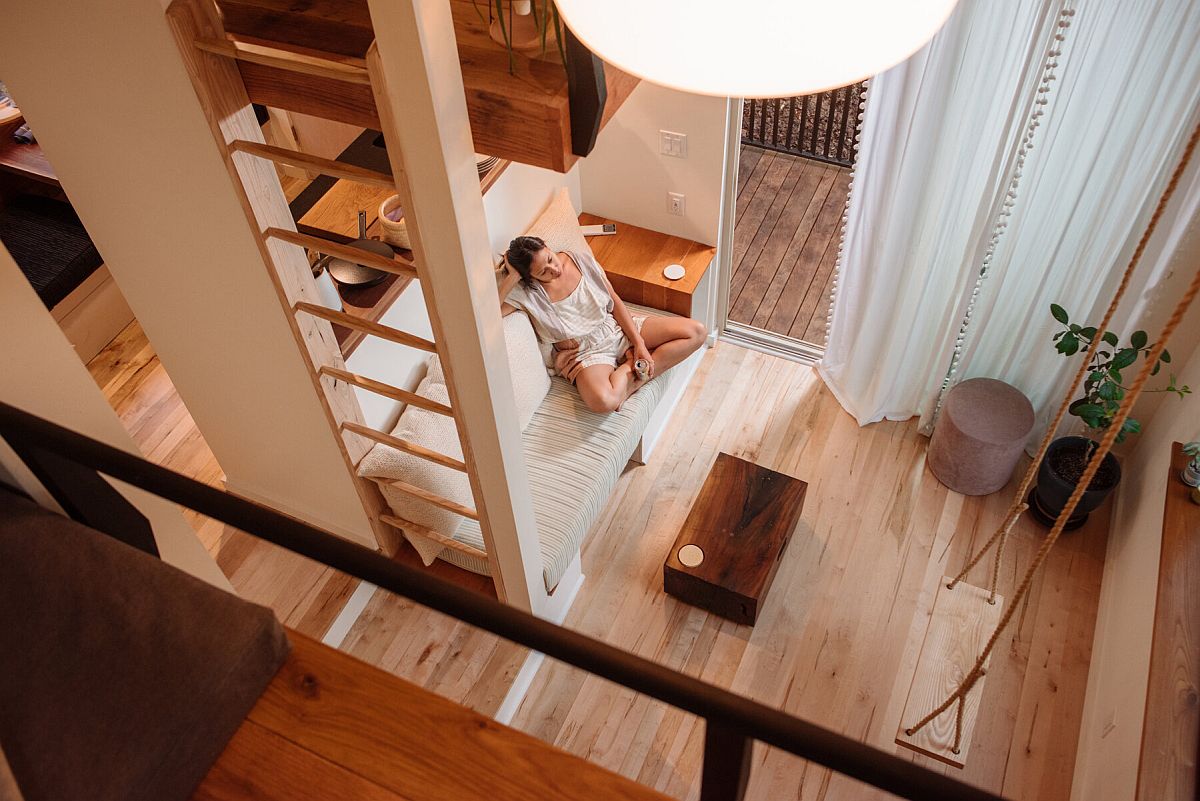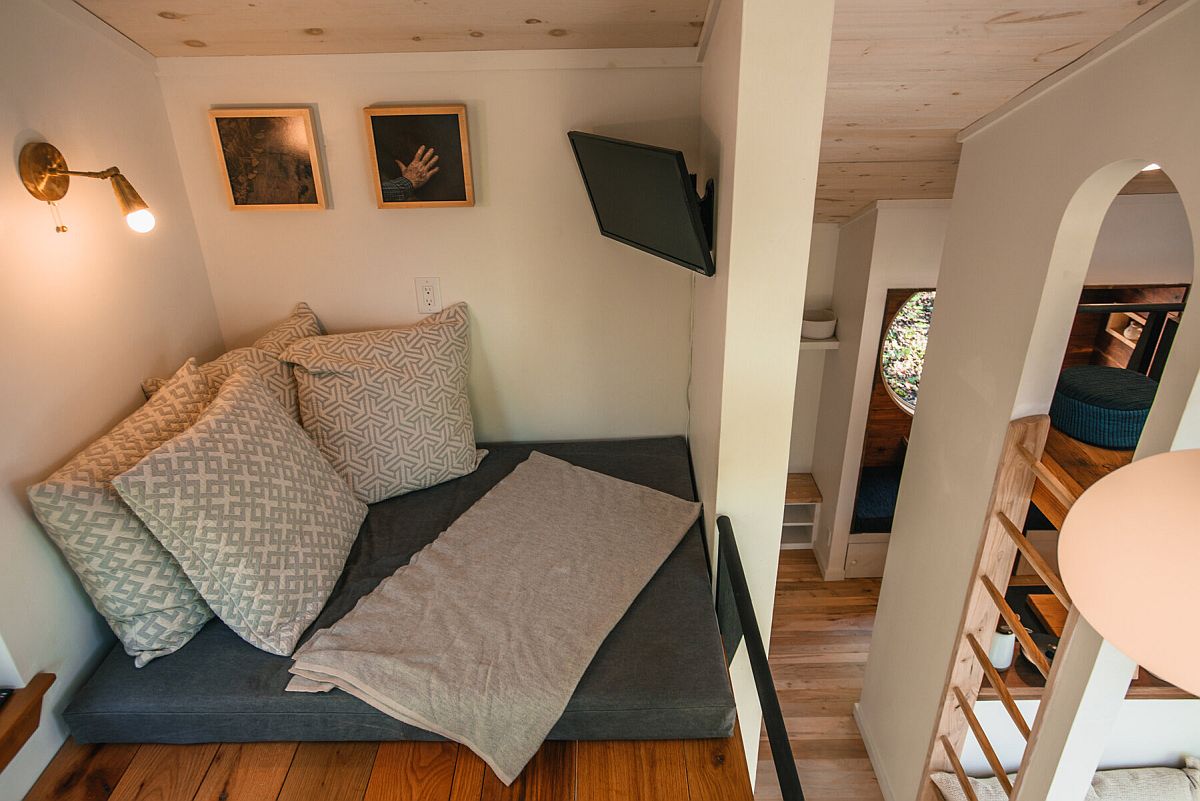 Large windows and a tiny wooden deck allow hose inside to enjoy the many sights and sounds outside. Smart, serene and complete with basic modern comforts, a stay here should leave you refreshed and ready to face the challenges of your daily life again! [Photography: Mike Belleme]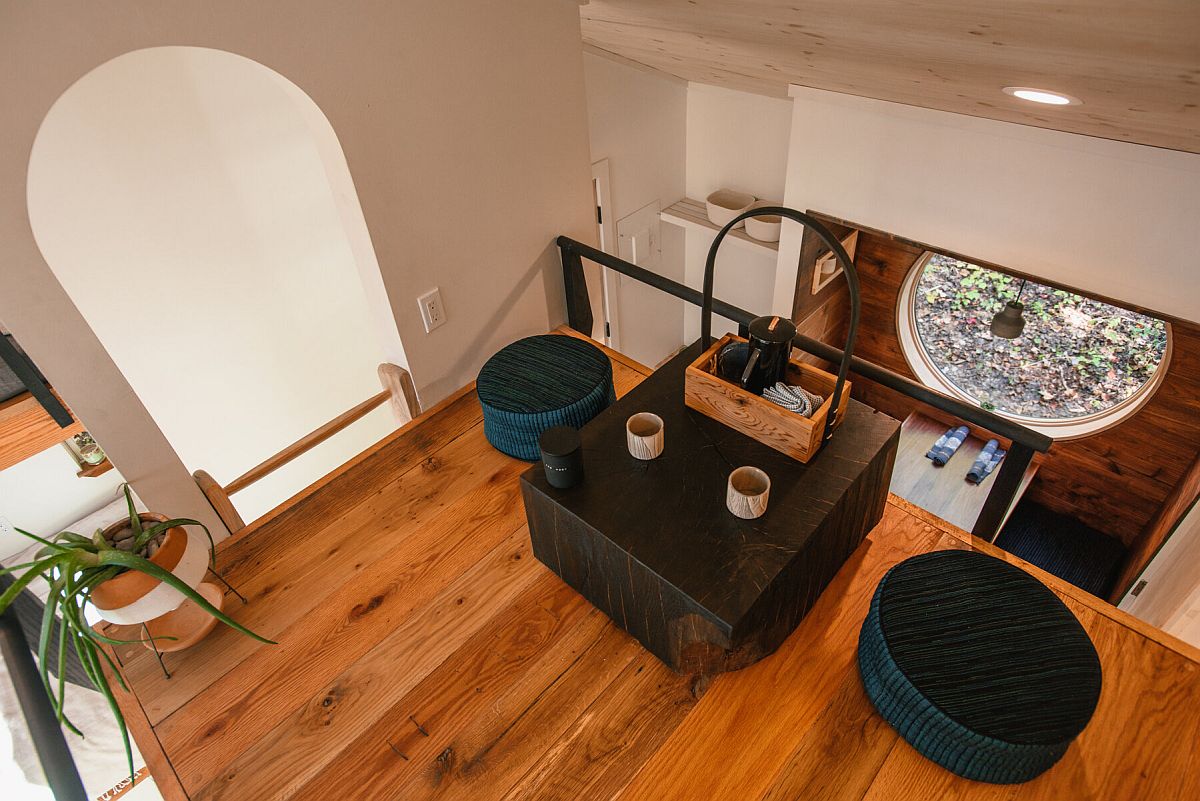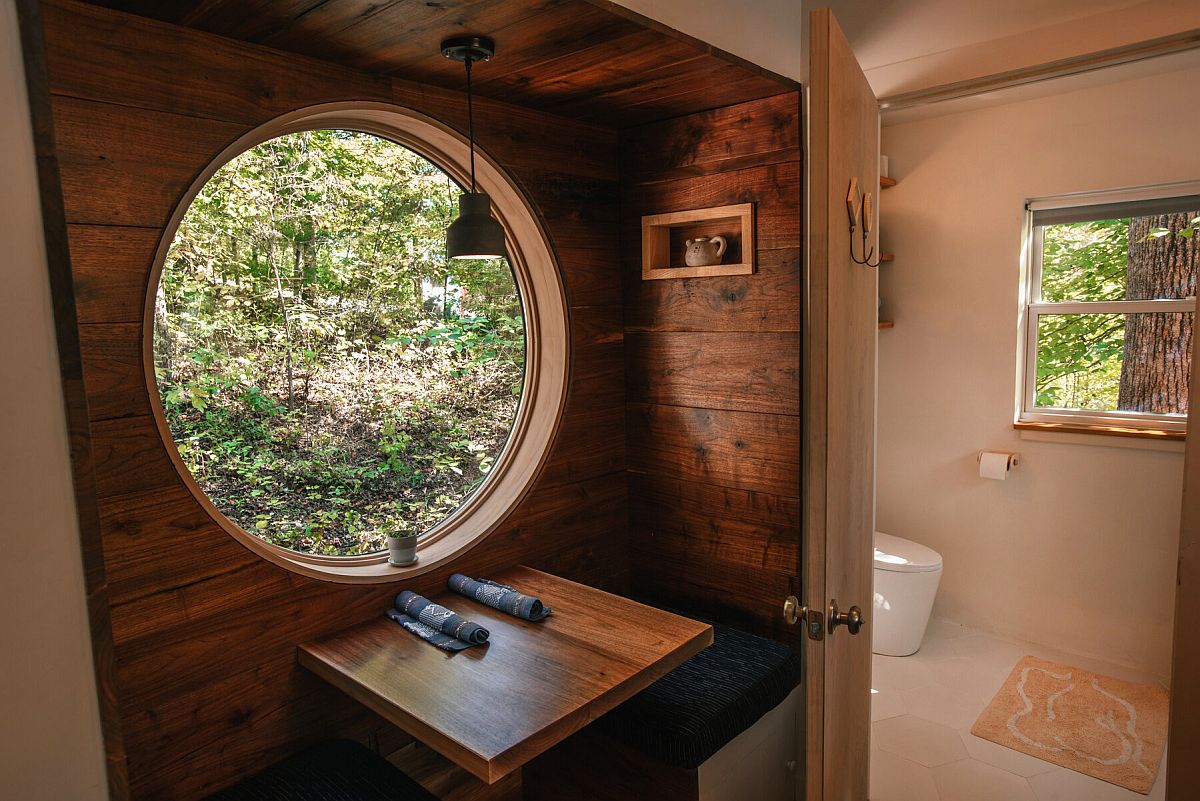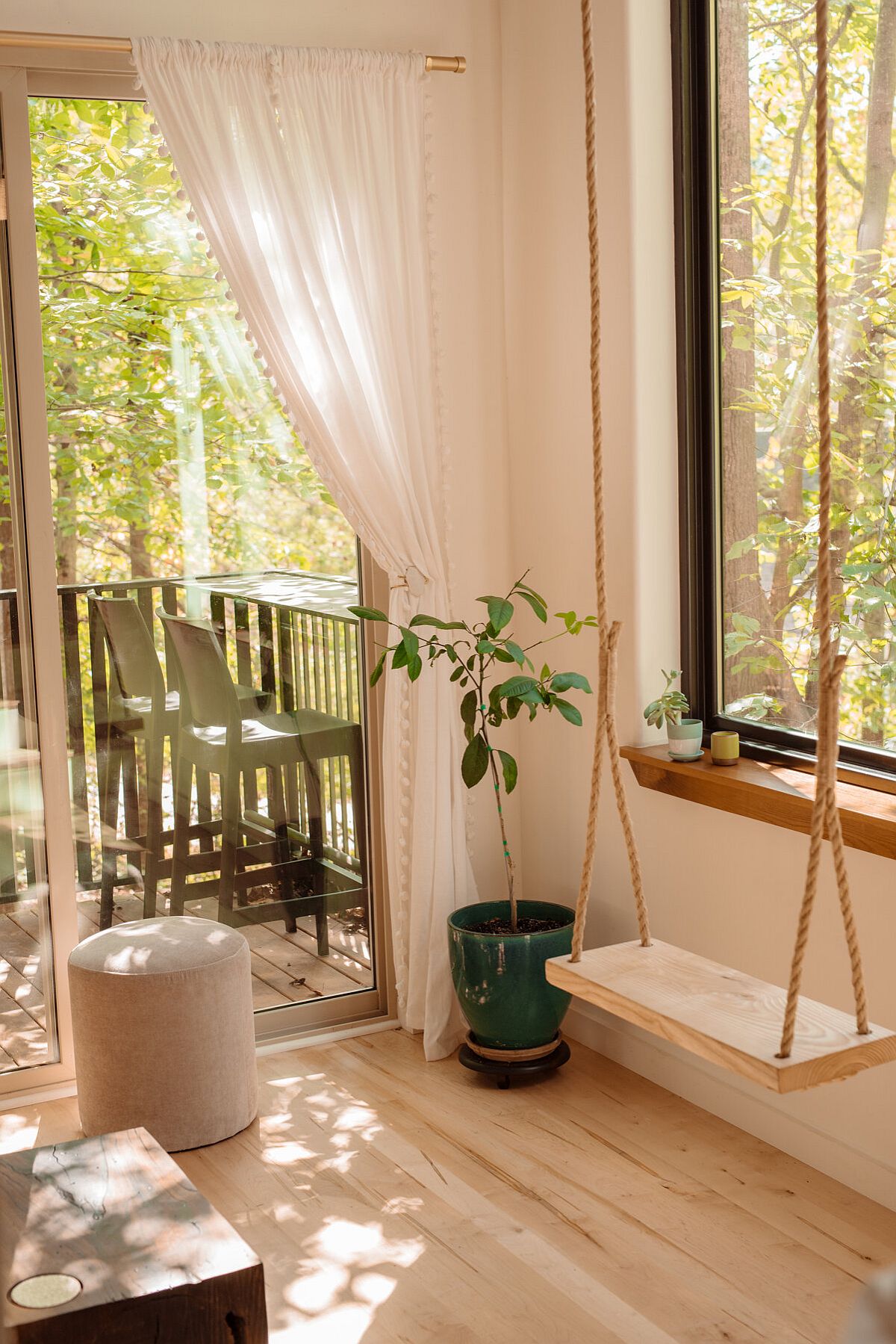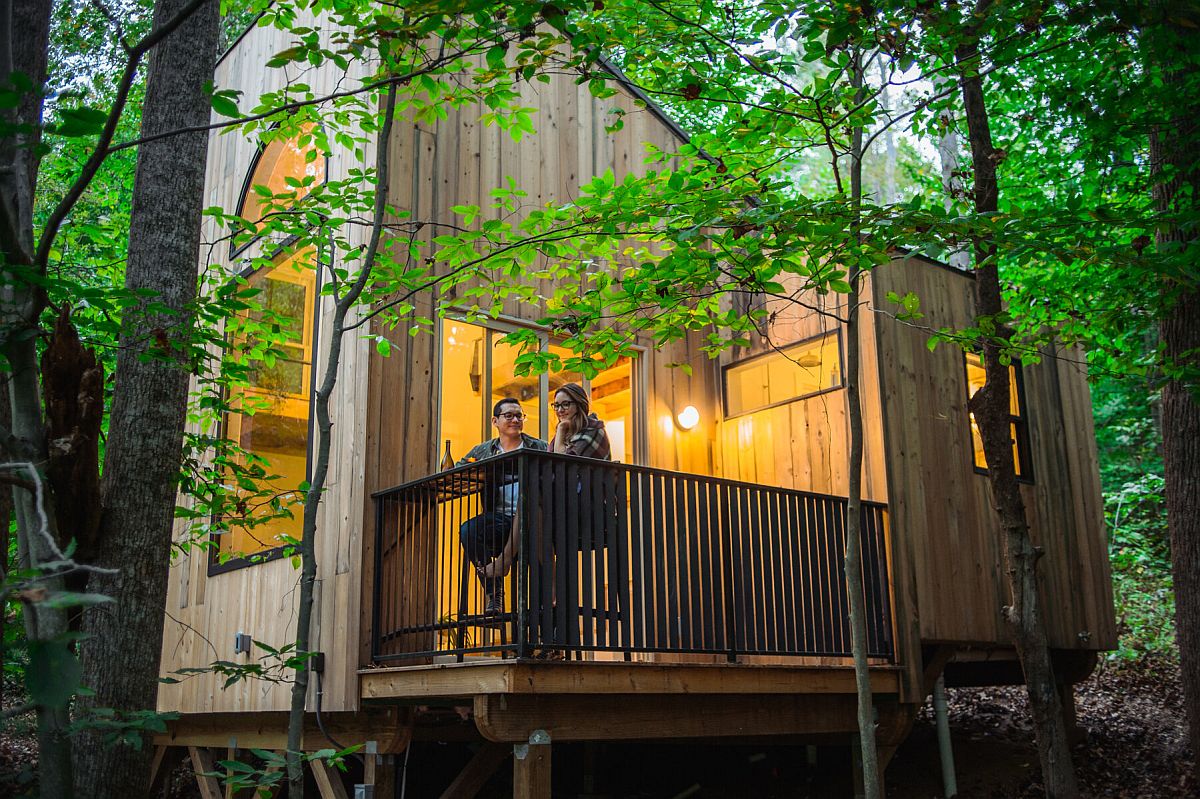 You're reading Renting Solitude: Small Woodsy Forest Cabin Provides the Perfect Escape, originally posted on Decoist. If you enjoyed this post, be sure to follow Decoist on Twitter, Facebook and Pinterest.