24 Jul

This Edwardian Home with Victorian Style Finds Daring Modern Expression




Giving the old home a new meaning and functionality is a task that depends on the exact requirements of the homeowners, condition of the original residence and the final style one aims to deliver. Turning a classic Edwardian home in San Francisco into a modern delight, Niche Interiors introduced elements that feel contemporary and even minimal at times. The Noe Valley Home is dubbed by its designers as a "glammed up version of Victorian meets rock n' roll" and you would be hard-pressed to disagree! Step inside this classic residence and you see a color palette anchored in white with décor bringing in bright splashes of color. This is a theme that is common in both the public and private spaces.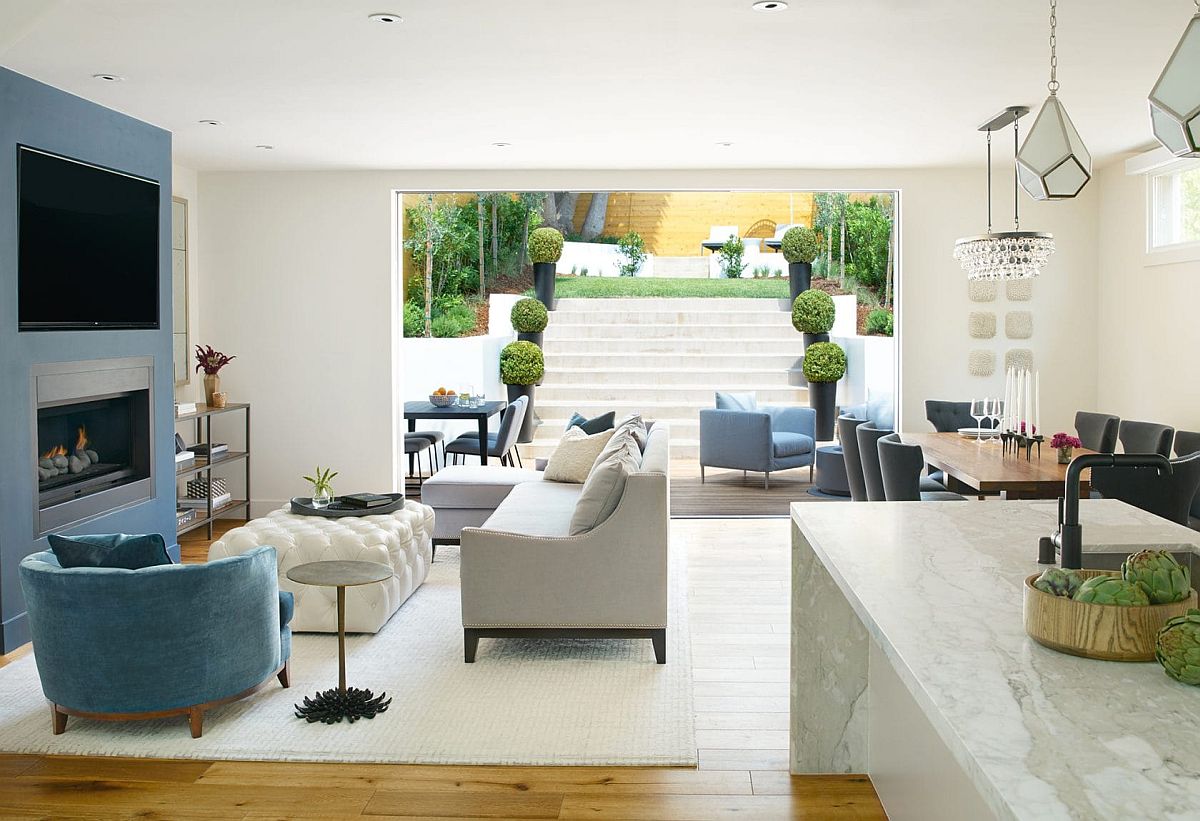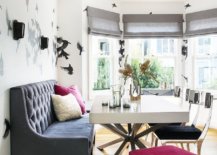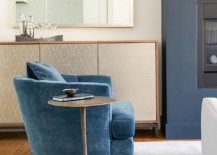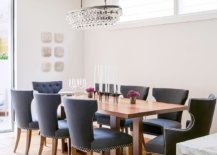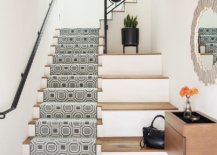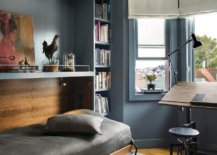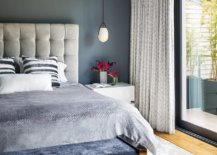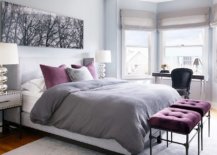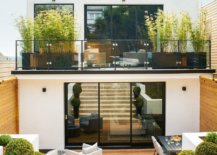 On the lower level is the new living room with an open plan design and since this is a space built for hosting and entertaining, you can find multiple sitting spaces all around. A banquette style social zone, a formal dining area and an outdoor hangout connected with the kitchen and living space ensure that there is no shortage of options. In the entry, there is a space-savvy console that does the trick while gorgeous blue décor and metallic accents enliven the home bar and living room.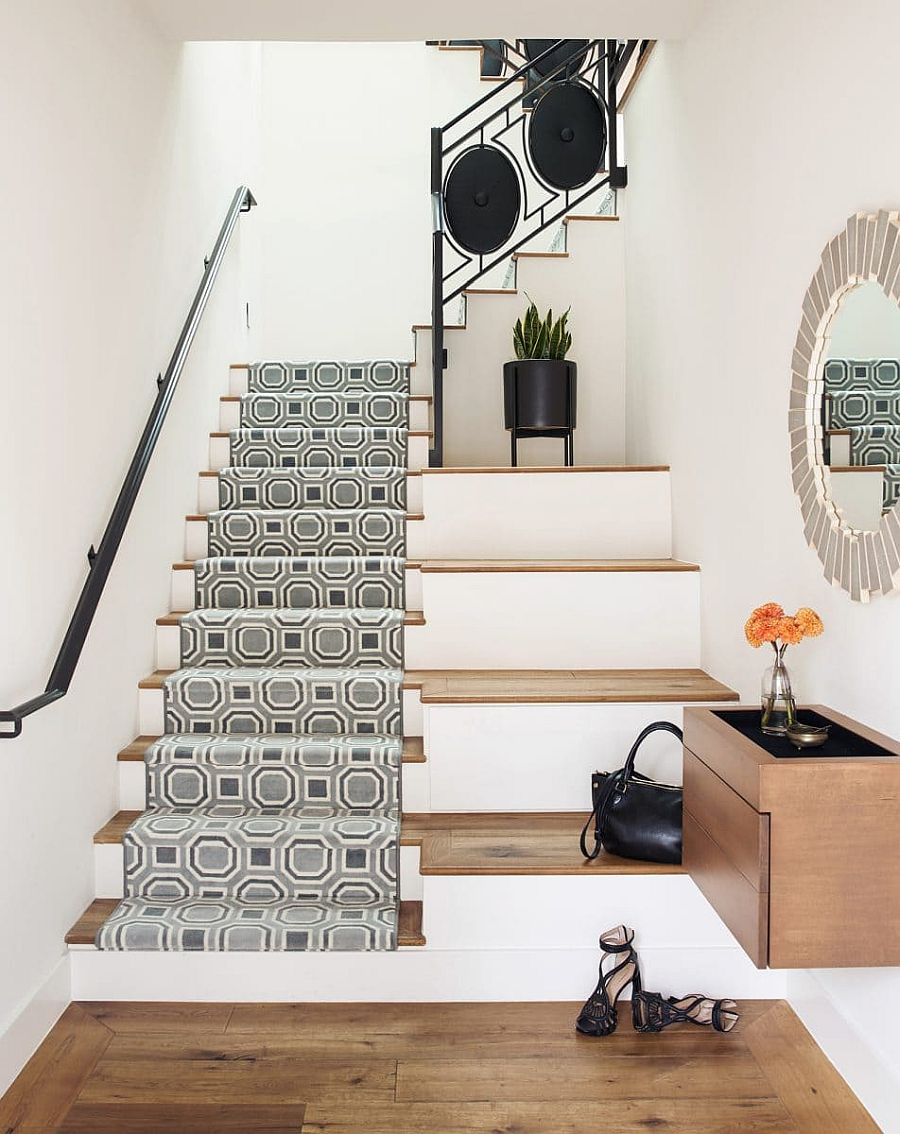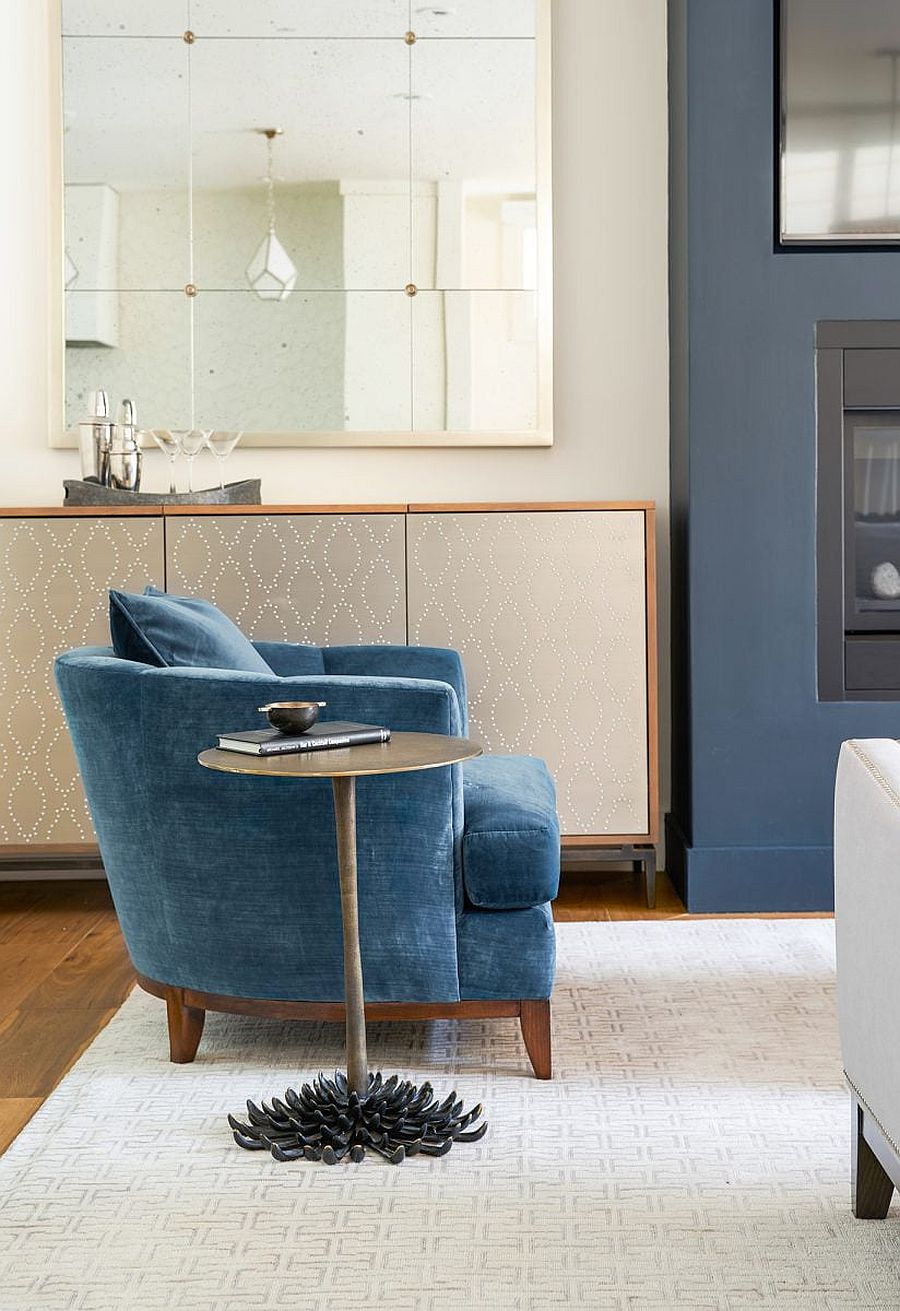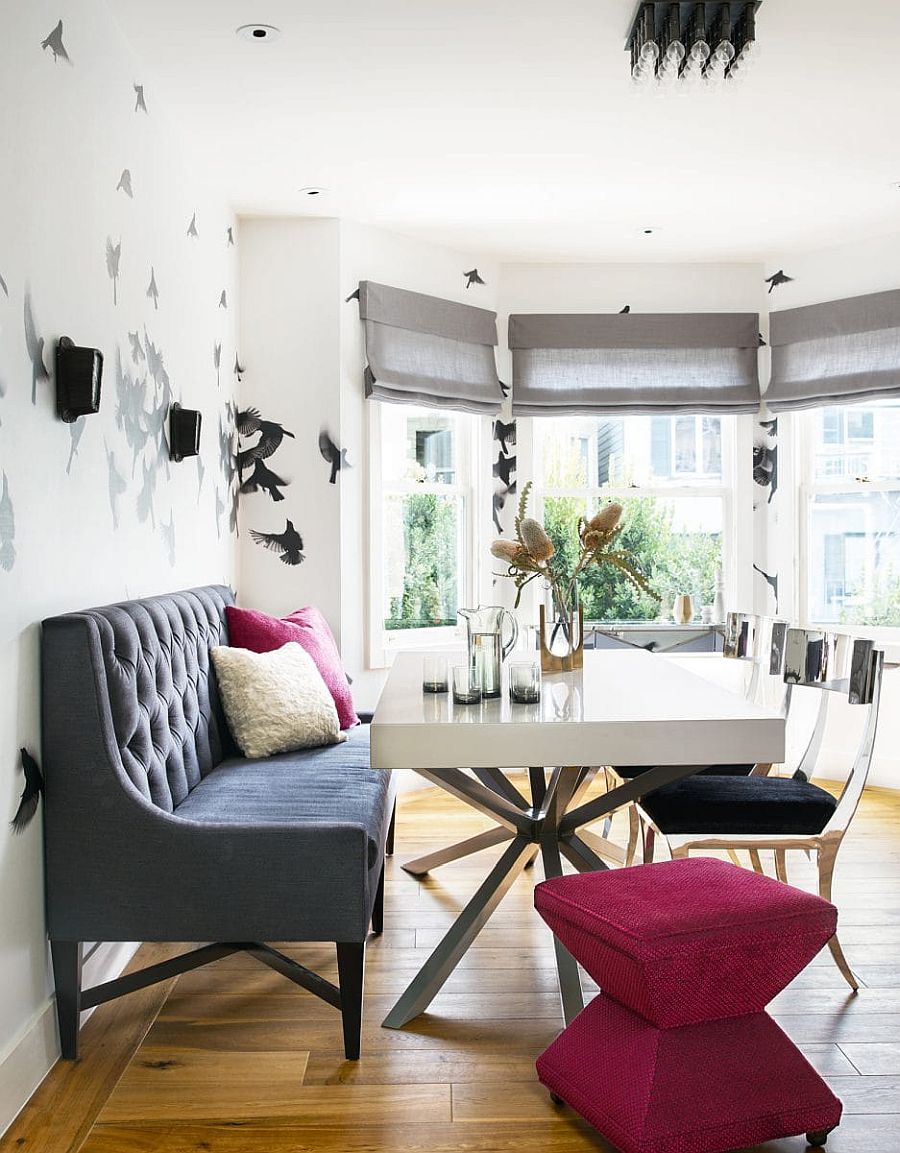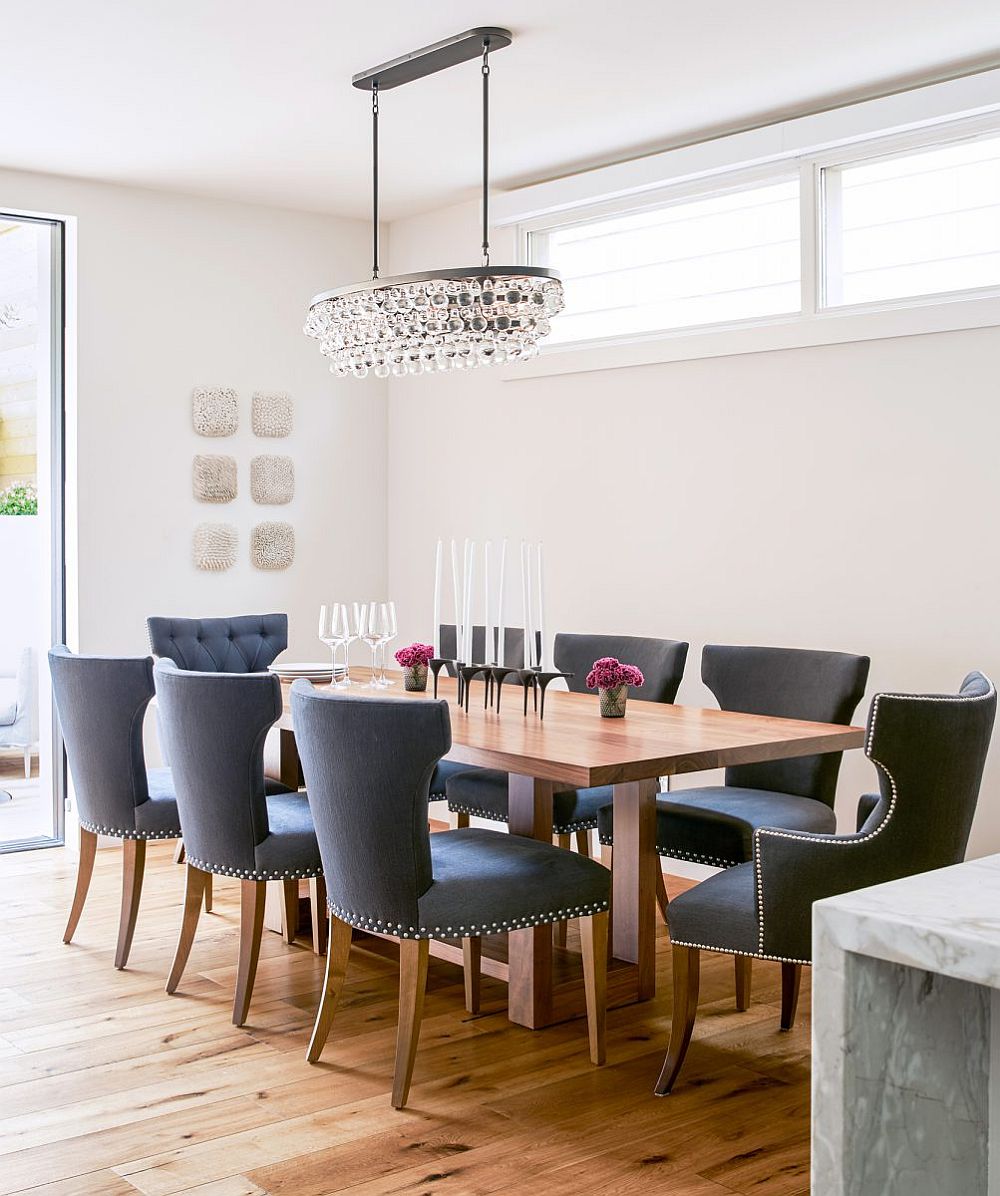 The staircase leads to the private areas above that contain the bedroom, bathroom and other guest spaces. A Murphy bed that folds out in the home office, a master bedroom in sophisticated, deep gray with purple accents and other rooms with similar neutral color scheme complete the transformation of this traditional home.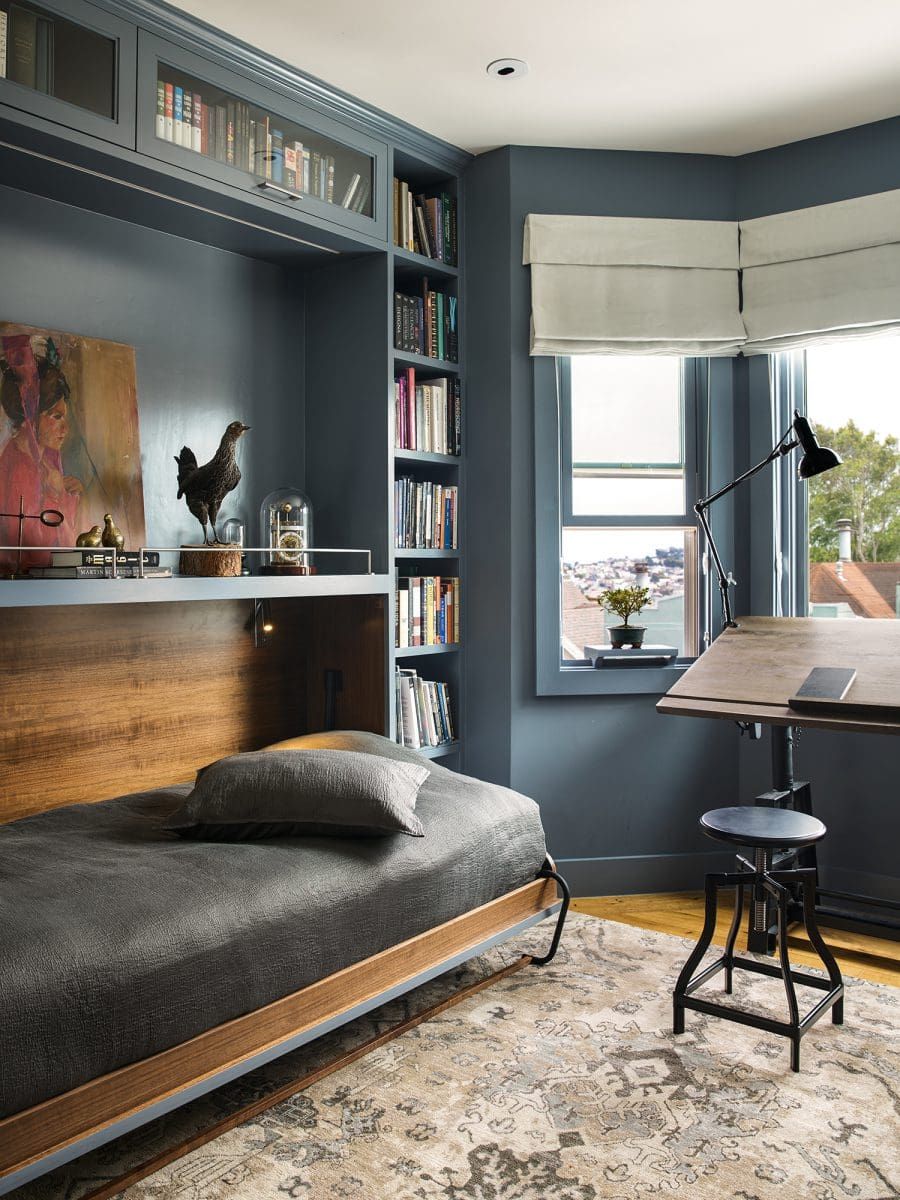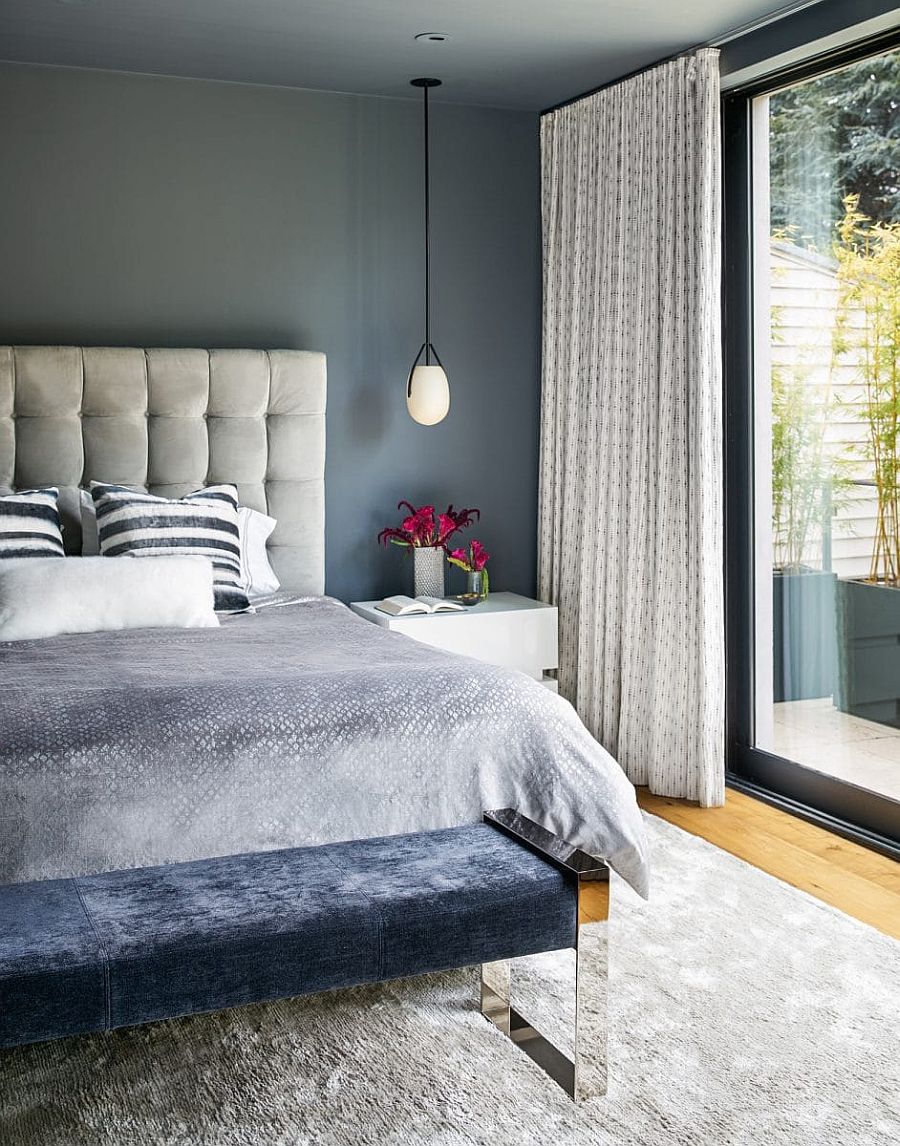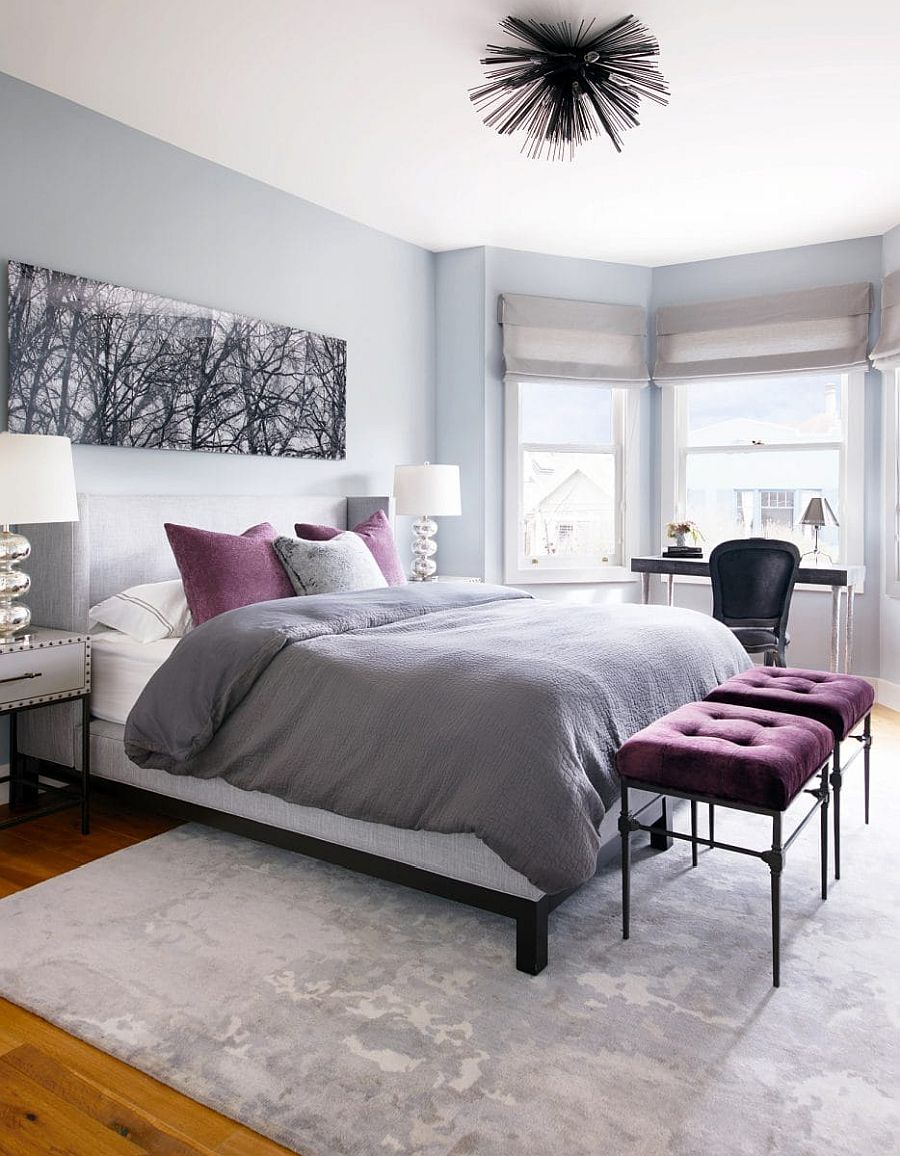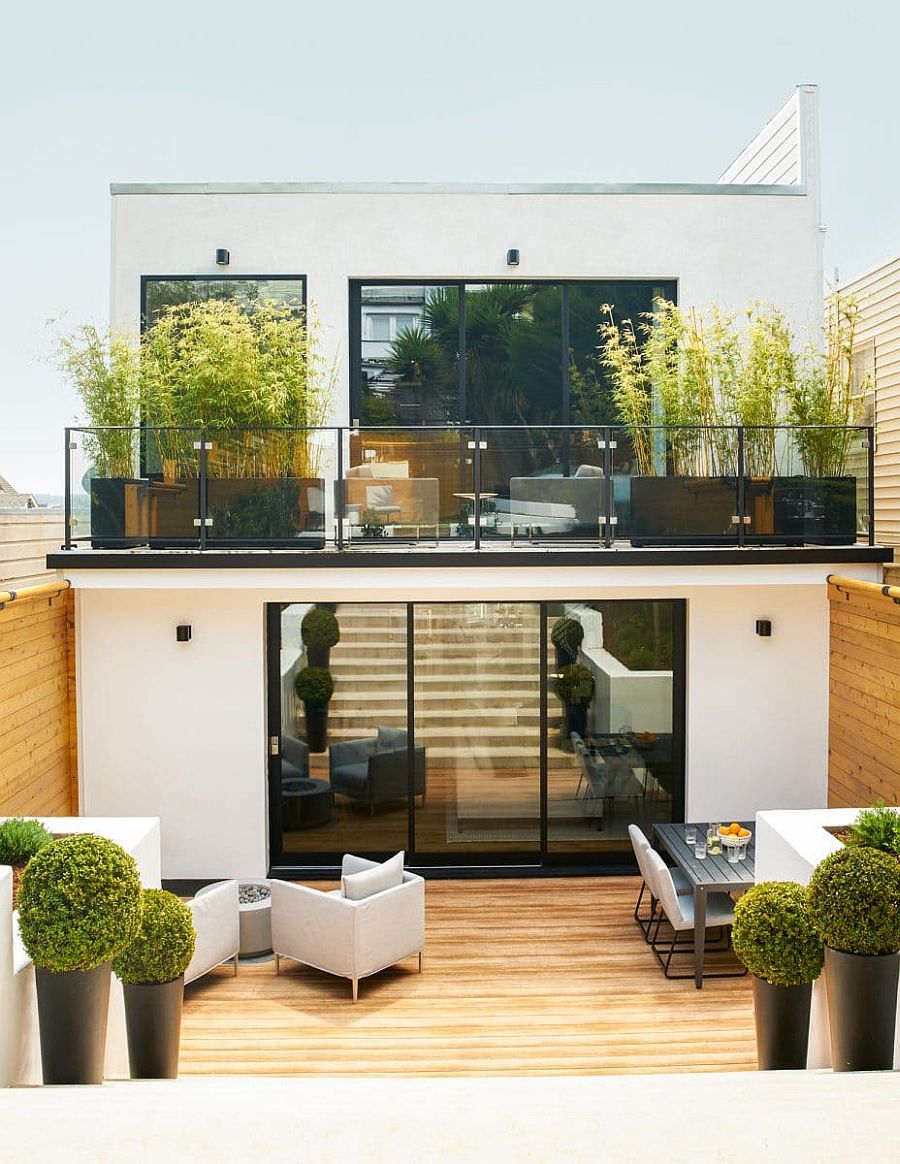 You're reading This Edwardian Home with Victorian Style Finds Daring Modern Expression, originally posted on Decoist. If you enjoyed this post, be sure to follow Decoist on Twitter, Facebook and Pinterest.