01 Sep

White, Light and Modern-Industrial: Chic Renovated Lower Manhattan Loft




There are few cities in the world where space is as much of a premium as in New York City where there is more vertical space to explore than actual square footage. It is in such congested environment that this beautiful renovated loft in Lower Manhattan sits as its new interior combines its industrial past with modern ergonomics. The transition from the old to the new is seamless even as the original vaulted concrete ceiling, wooden beams, steel-clad fire door and other features have been carefully preserved and enhanced. Revamped and given a brighter, new lease of life by Specht Architects, the loft now feels more cheerful as it embraces a bone-white ash wood paneling and white color palette.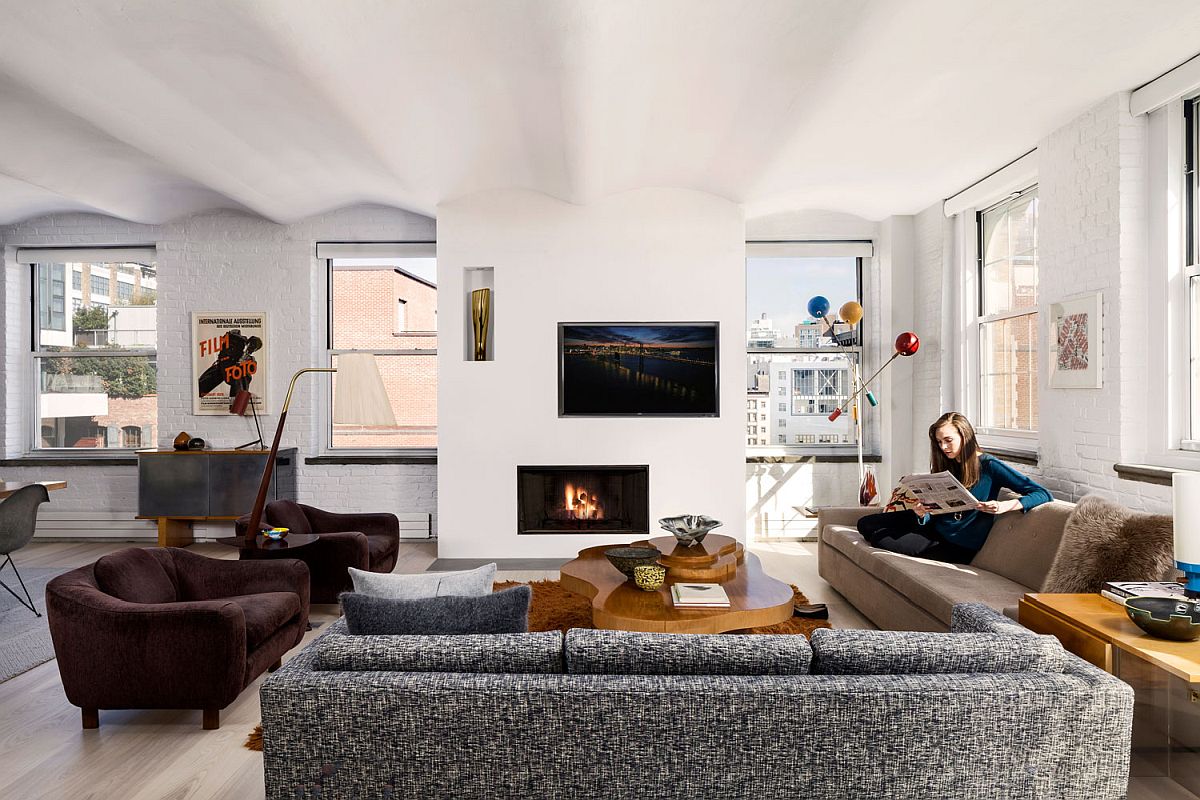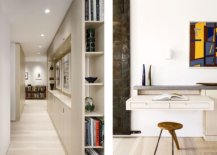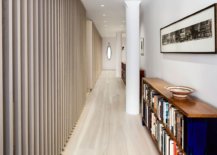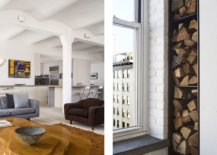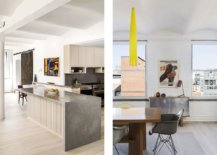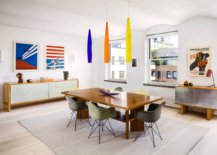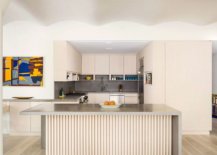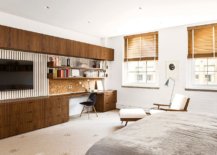 The entry hall of the apartment acquires a unique look with custom vertical battens that line the walls and add textural contrast to the space. Despite its industrial backdrop and modern functionality that came in thanks to the makeover, it is the homeowner's love for mid-century modern decor and art work that defines the small living area, dining space and kitchen. This is also expressed in the gorgeous, custom wooden cabinetry in the expansive master bedroom. Large windows, a long hallway and smart ventilation systems ensure that there are no dull corners inside this modernized NYC loft. [Photographer: Andrea Calo]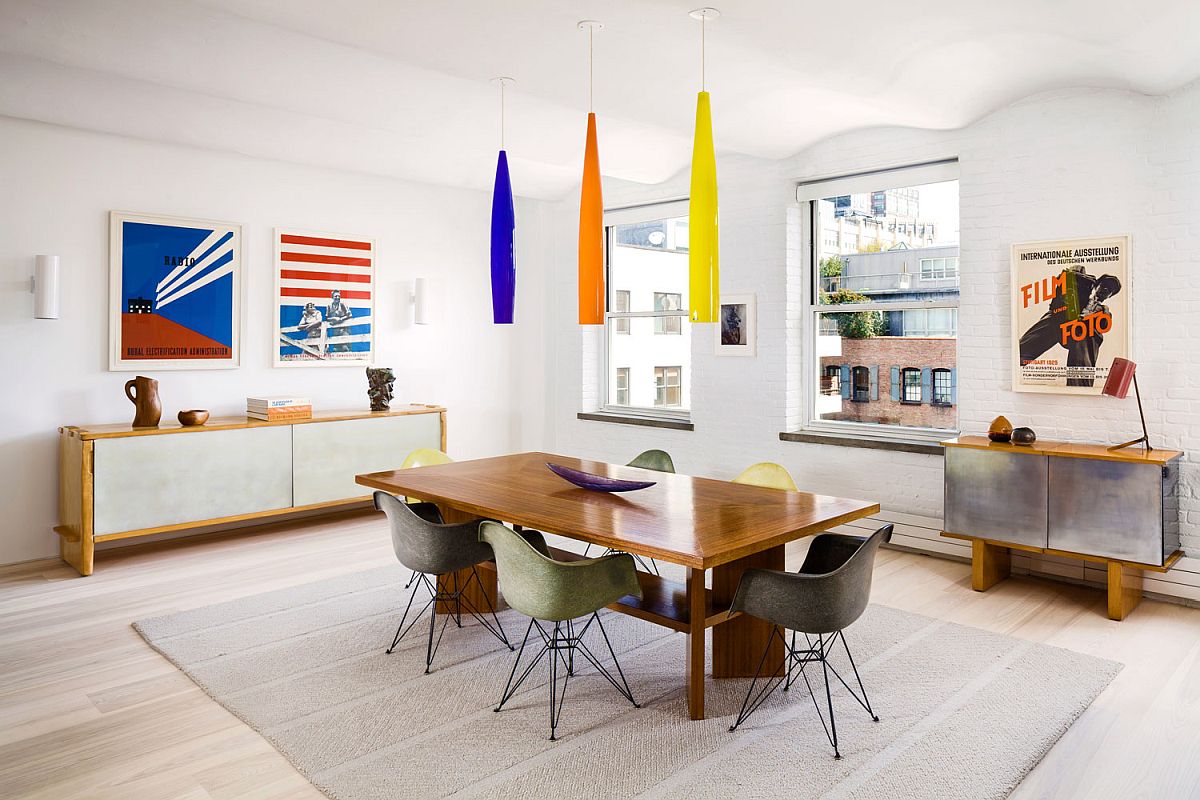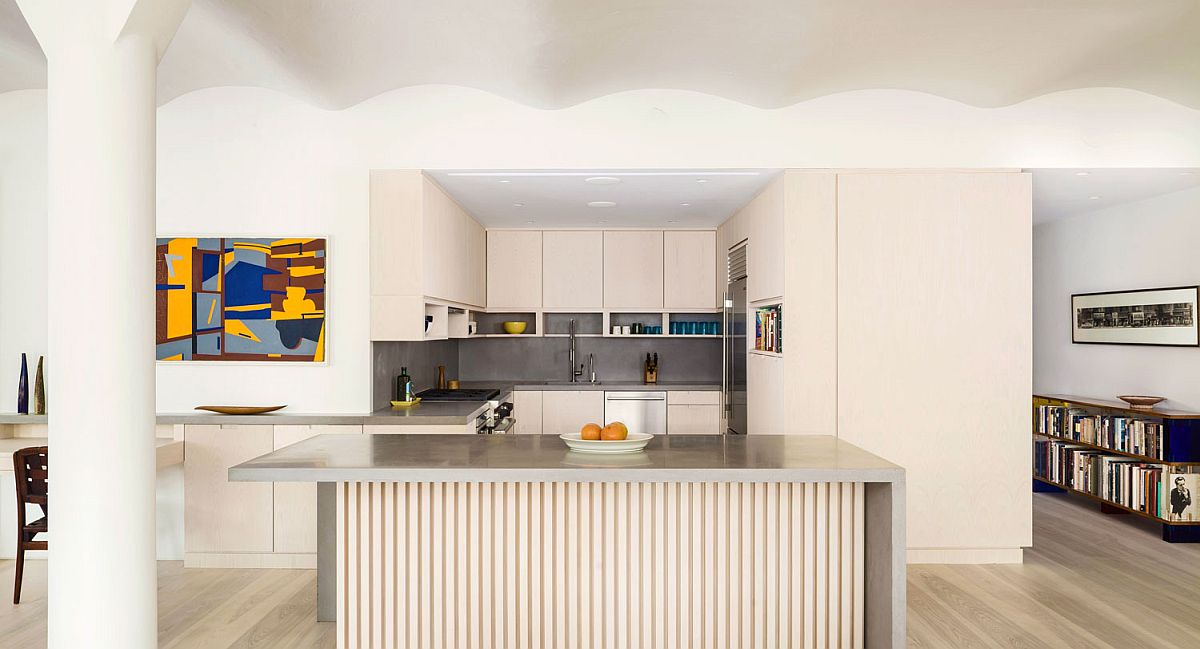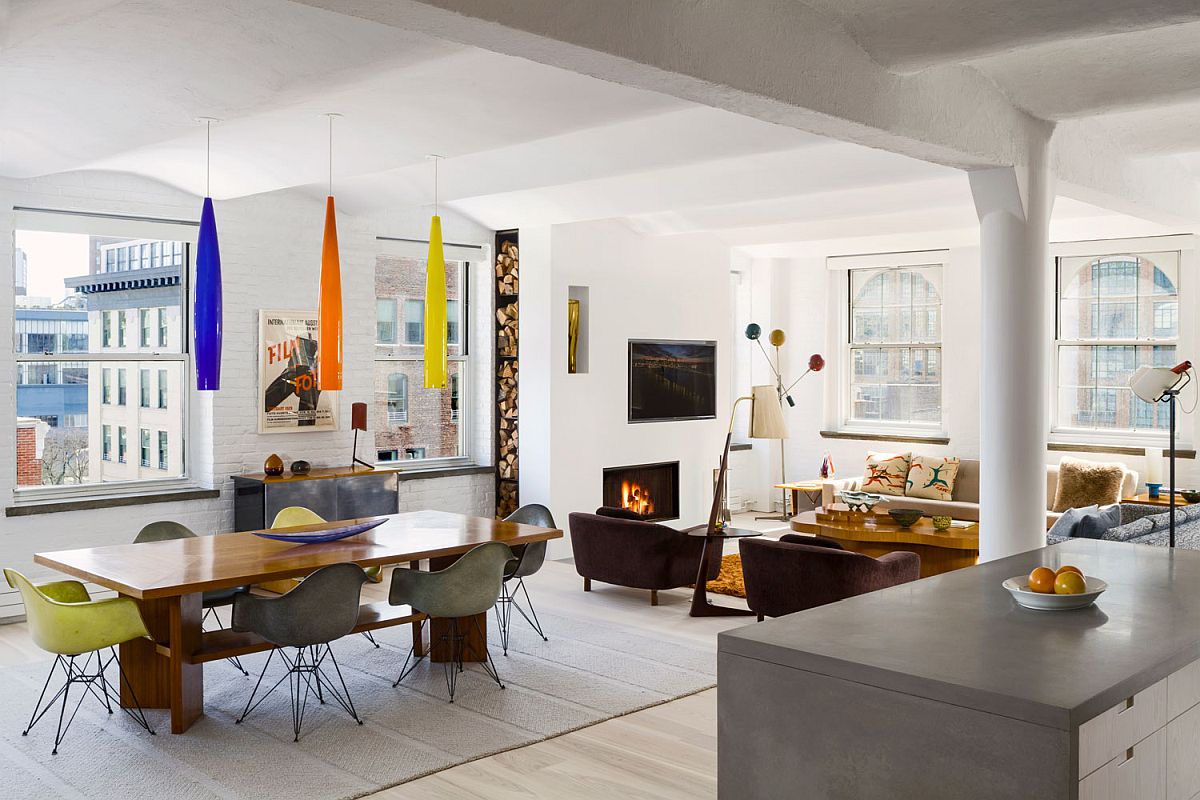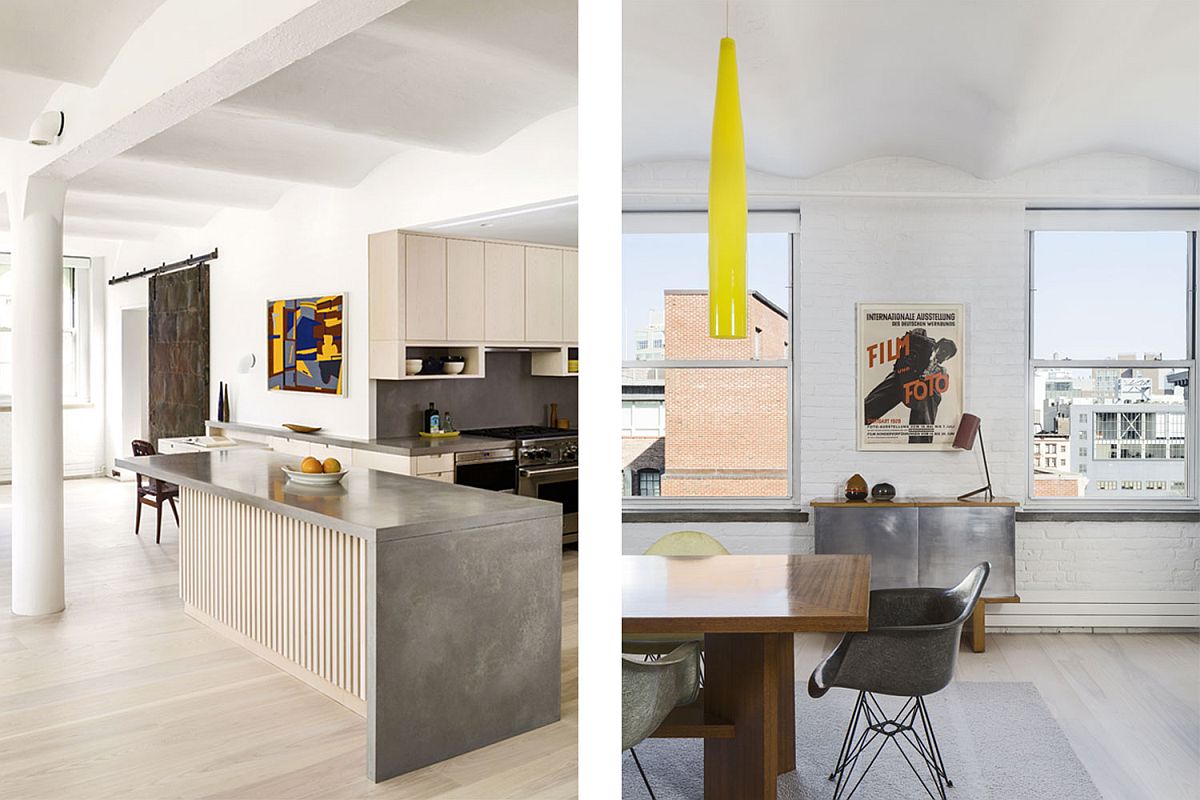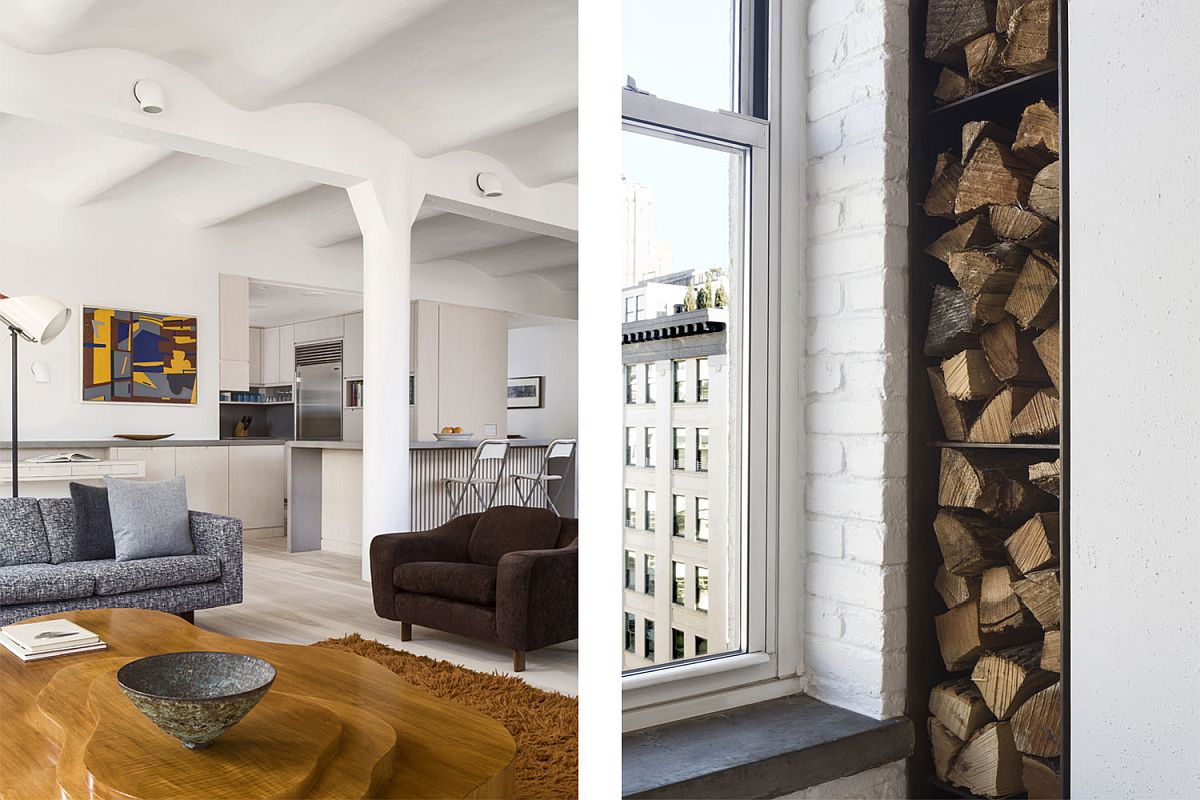 Light was a primary issue with this renovation of an industrial loft space in Lower Manhattan. We maintained much of the open "workshop floor" character of the space, while creating a bright and comfortable kitchen, entry hall, and bedroom adjacent to the large living and dining areas.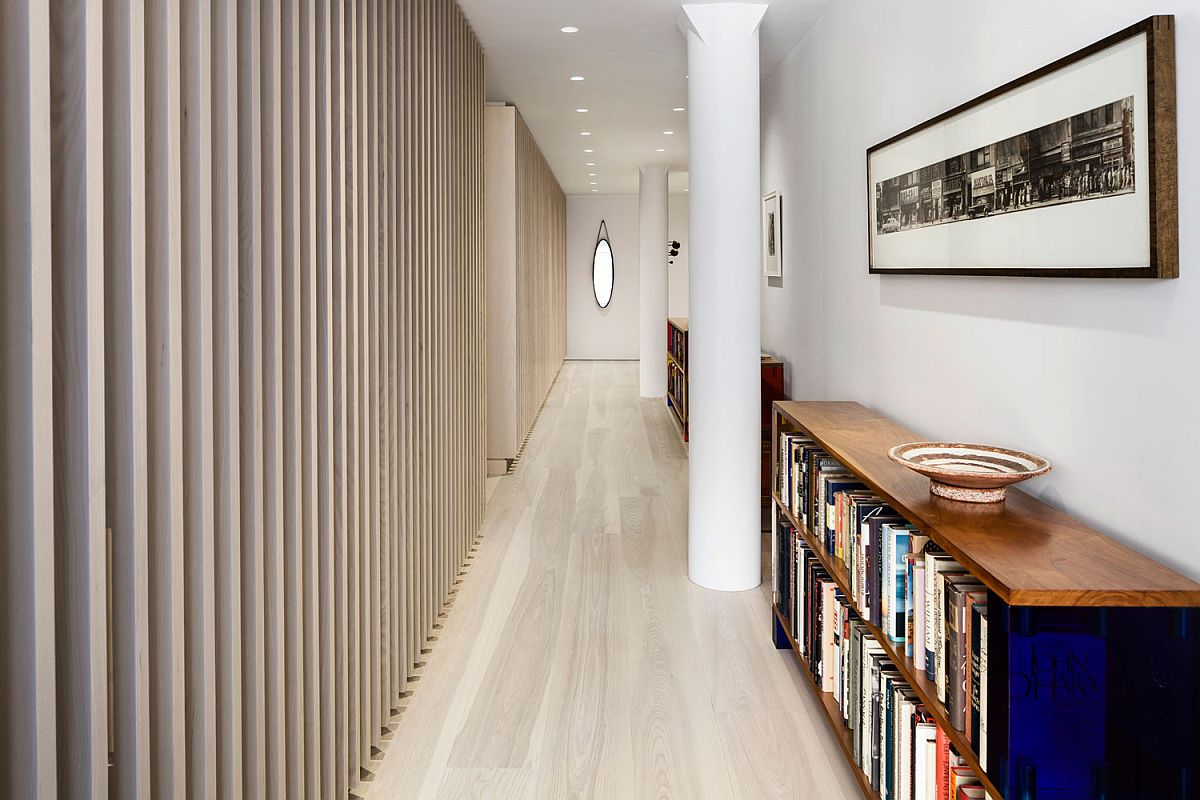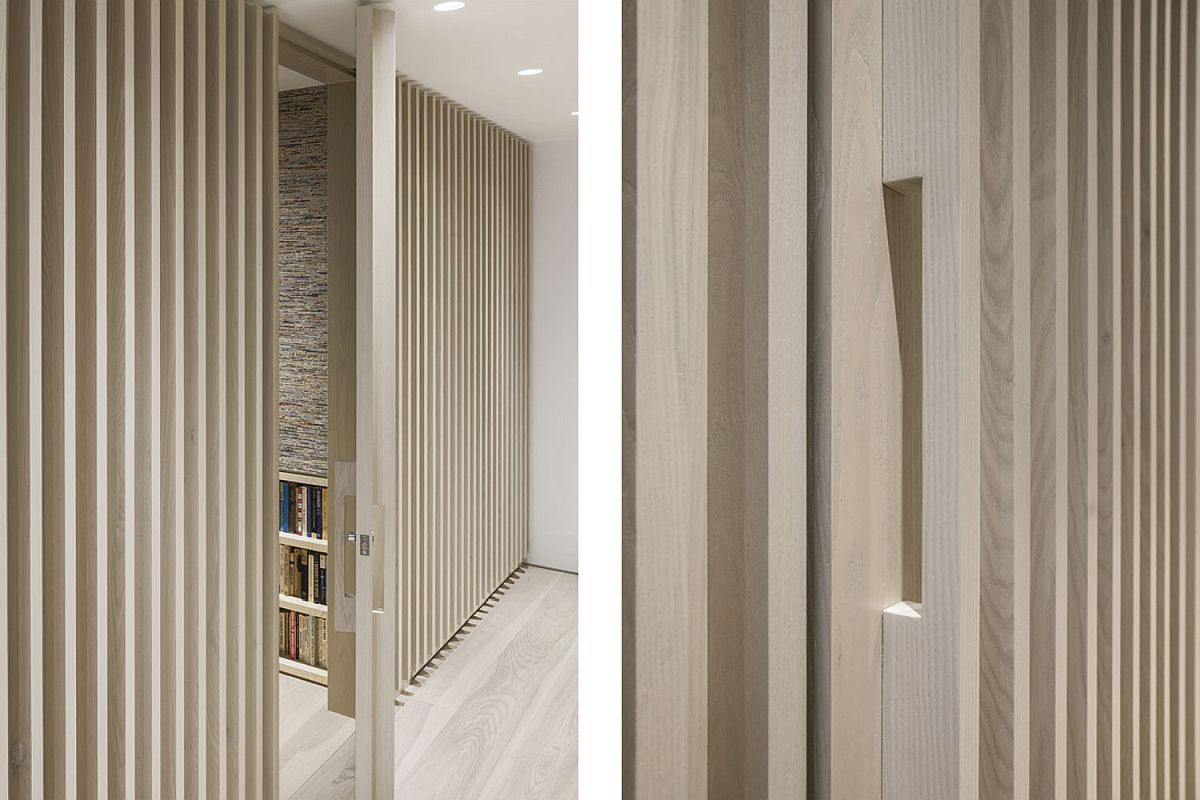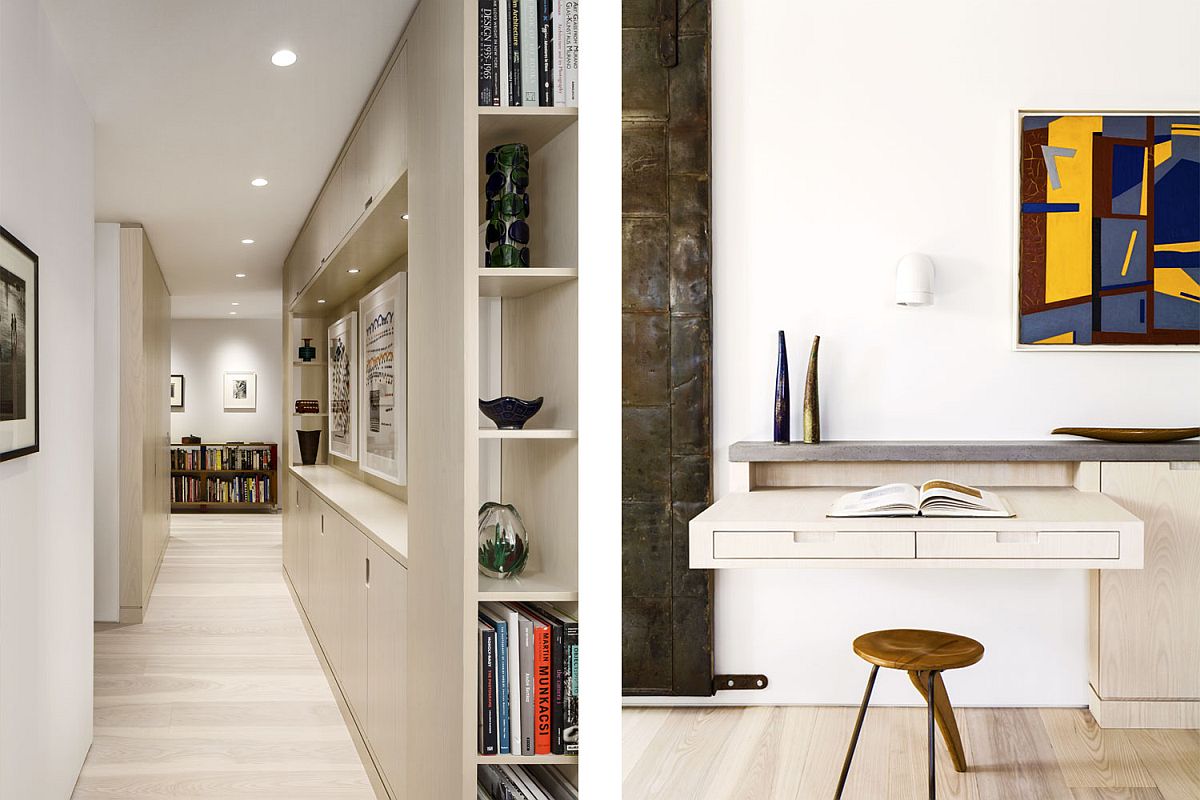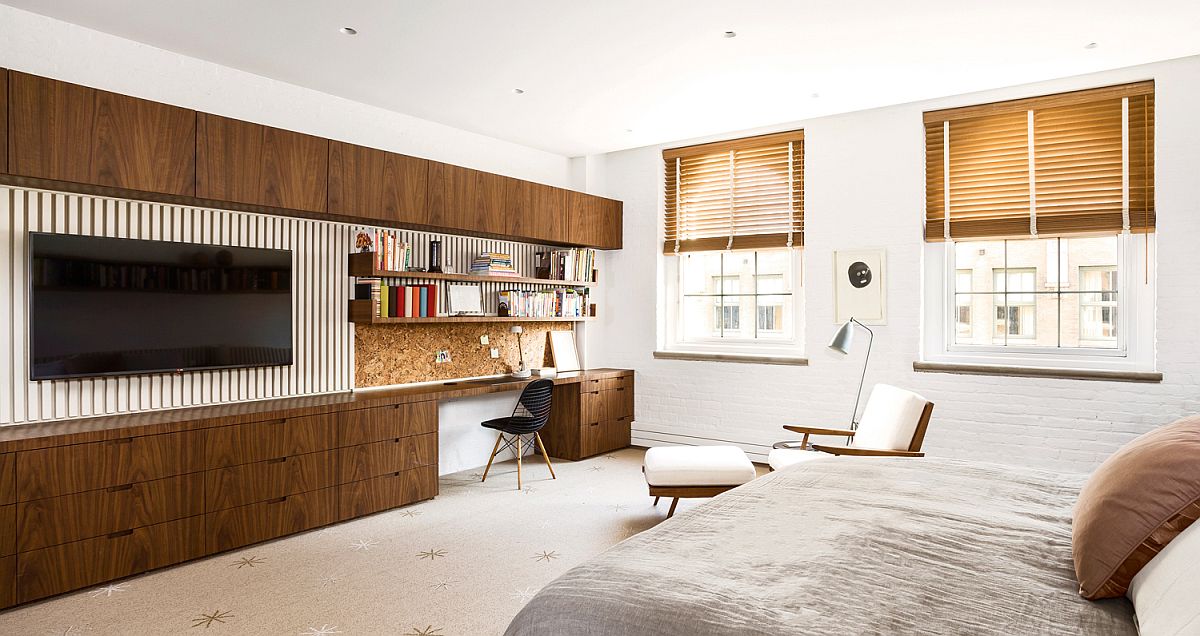 You're reading White, Light and Modern-Industrial: Chic Renovated Lower Manhattan Loft, originally posted on Decoist. If you enjoyed this post, be sure to follow Decoist on Twitter, Facebook and Pinterest.