25 Sep

13 DIY Leaf Crafts Perfect for Fall: Inspired by Nature!




Fall is different things for different people. Some start to miss the warmth and sunshine of summer even this early into the season while others would have already started planning for the many festive days that we are eagerly awaiting. In a year when a raging global pandemic is still keeping many of us inside, the idea of welcoming a more festive time still comes as a major relief. And while some of us are happy to welcome fall of 2020, others might be frustrated at the idea of having to rake all those fallen leaves in the yard once again. Well, we might not be able to help you with the falling of those yellow and orange leaves, but we sure suggest ways in which they can be put to great use.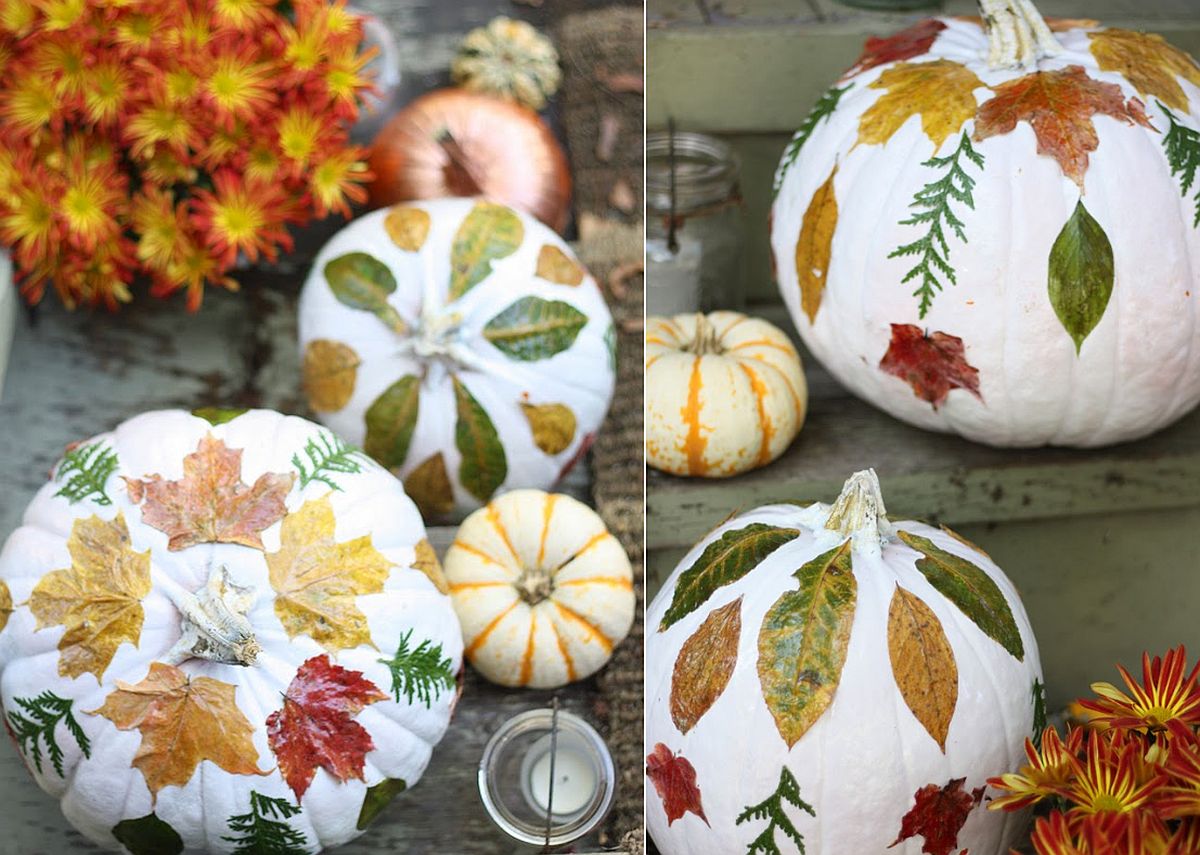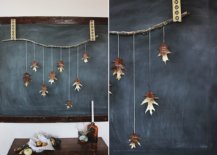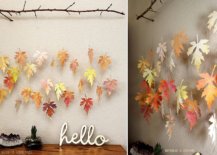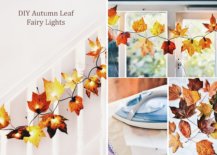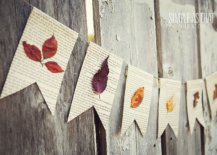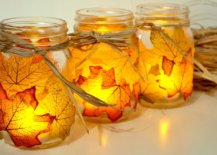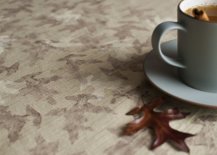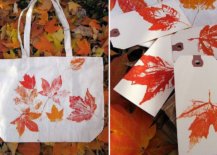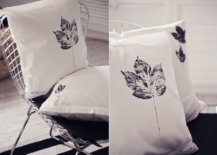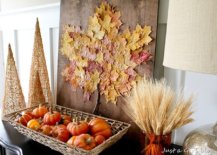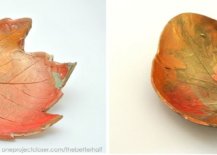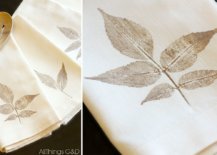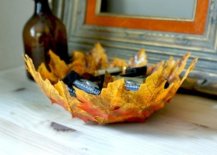 With the long hours we are spending indoor and the fact that many of us also have to deal with the idea of kids attending school from home, creative projects like DIY leaf crafts offer a much-needed change. Many of the great leaf crafts that we are sharing with you today put real leaves to good use while there are a couple that are just inspired by the leafy charm of the season. The best part about it is that you would not have to search hard at all for almost any of the supplies needed for these super-fun and uber-easy crafts. So step in and get started right away –
Hang Em' in Style!
There are a wide range of crafts that you can choose from when using fallen leaves. But the ones that somehow see to impress us the most are those that 'hang them around' creating the biggest visual impact. This can come in a wide range of forms from garlands and banners to lighting fixtures and more. Take for instance the leaf and branch mobile created by Happiness is Homemade which uses artificial paper leaves. Replace them with natural ones that are neatly painted for an even more authentic fall decorative piece.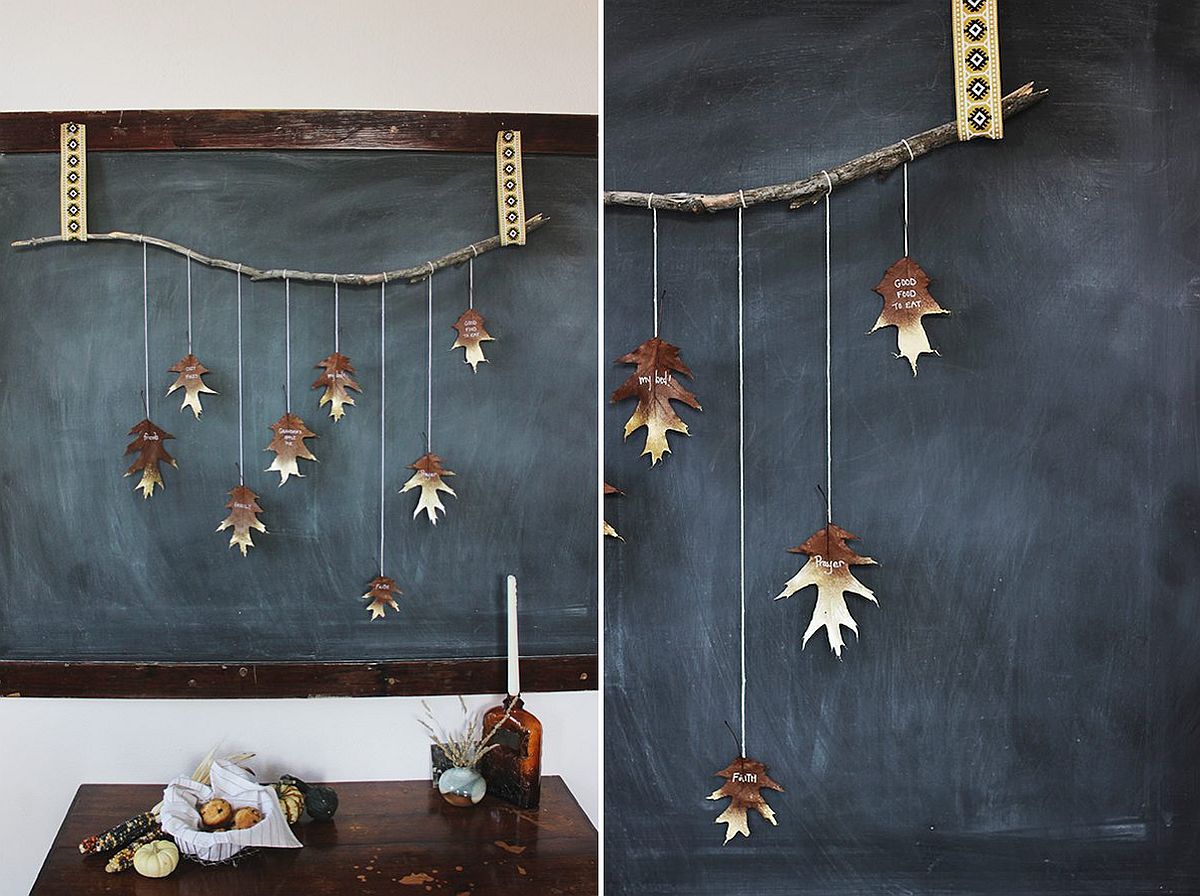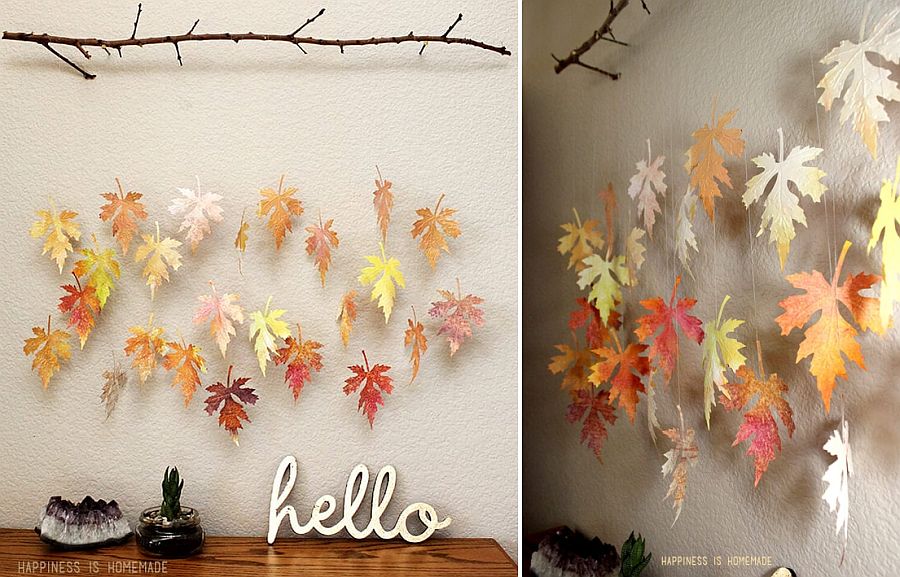 Wallflower Kitchen blend the most beautiful of fall leaves with string lights to fashion a sparkling lighting fixture that will serve you well into the winter. Then there is the nifty fall leaves banner by Simple as That; a smart design that any bibliophile would adore. (as long as you do not use pages from one of his favorite books)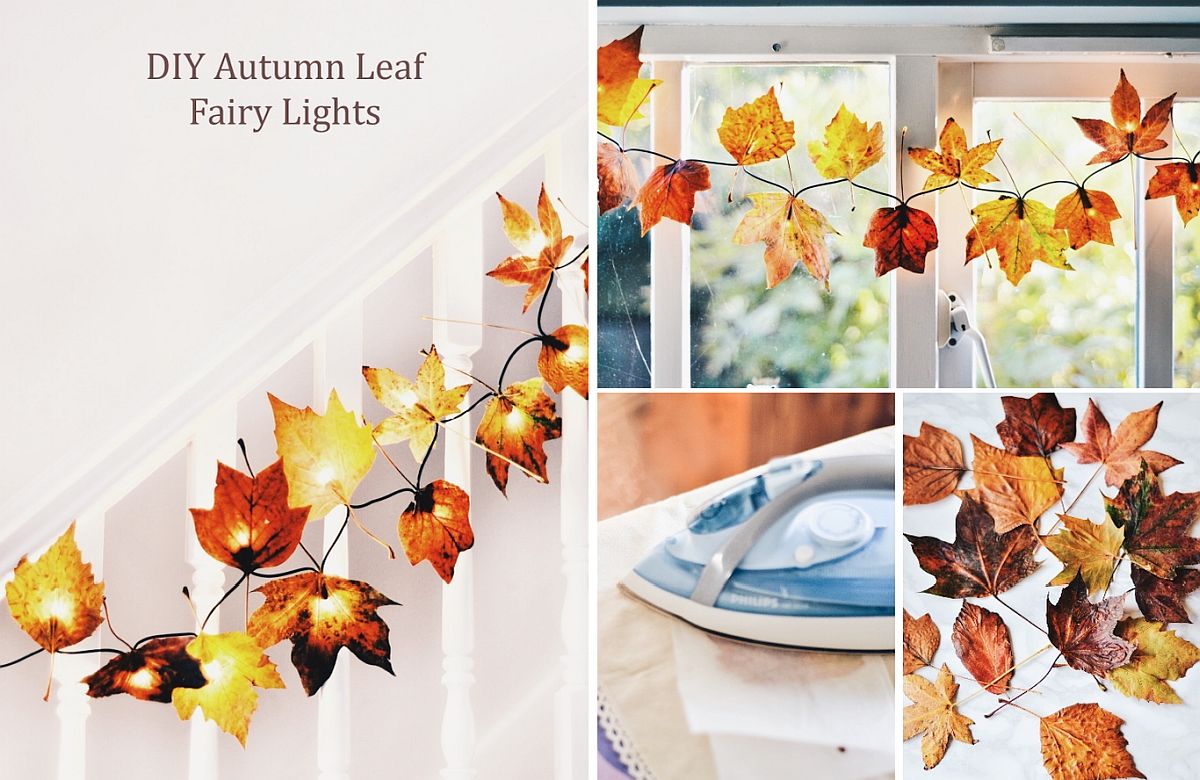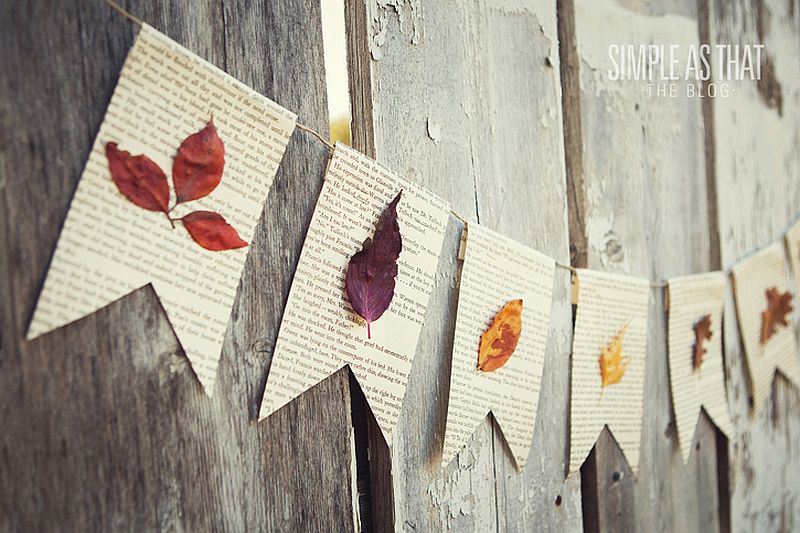 Trendy Fabrics and Prints
Maybe you would prefer DIY fall leaf crafts that add to your own personal or improve the style of your home in an understated and elegant manner. Not to worry a we have some of the best ideas in this category as well. A white pillow case with chic leaf prints that you add to it works with a wide range of styles and in both the living room and the bedroom. Then there are tote bags and paper bags with leafy prints; once again created using leaves you collected and a paint in color of your choice.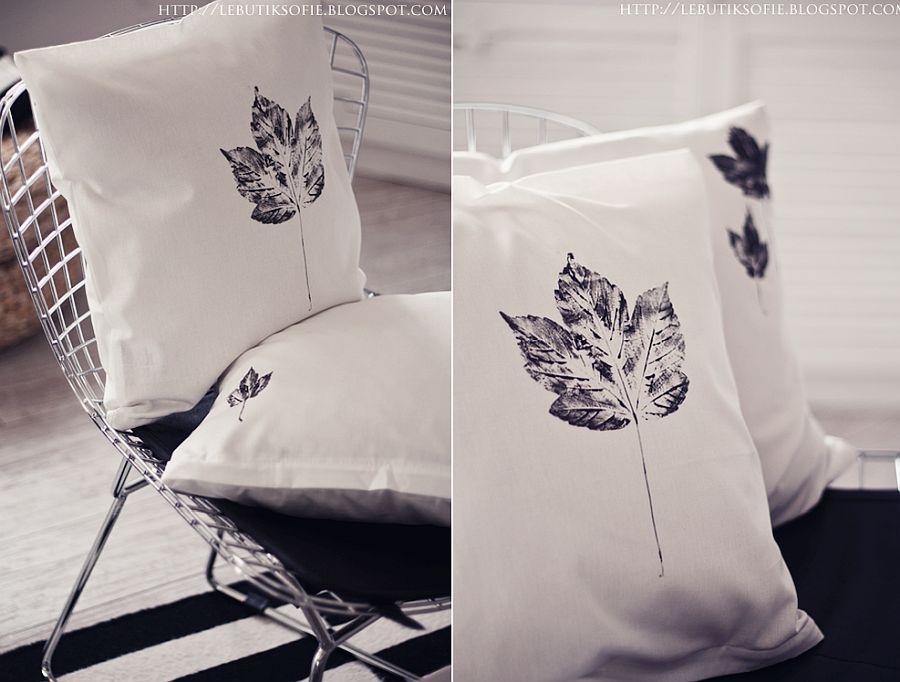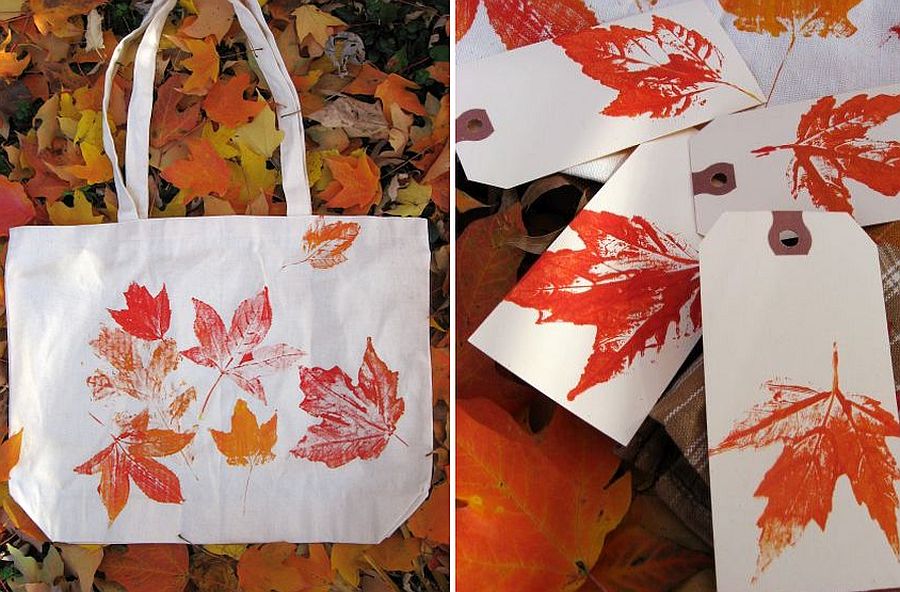 The same approach works for everything from bedsheets to table runners to a few select pieces in your wardrobe. The DIY clay leaf bowl from Debbiedoos takes a different direction and replaces the use of real leaves with an idea that is inspired by them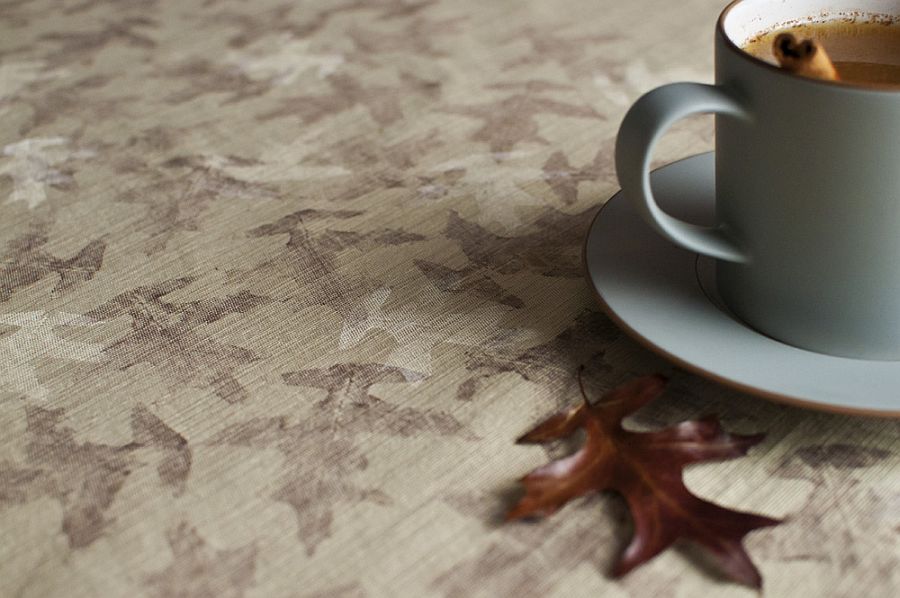 Get Ready for Fall Festivities
What better way to decorate for Halloween, Thanksgiving and other fall celebrations ahead than by adding a bit of nature to your home. DIY leaf crafts allow you to do just that with minimal effort and almost no new costs. The fall leaf mason jar candle holder is one such ultra-easy DIY that you can create along with your kids while the natural leaf bowl is sure to become a talking point as you host select friends and family over the next few weeks. From smart fall leaf art pieces to homemade napkins with leafy prints, there is plenty to be inspired by in here.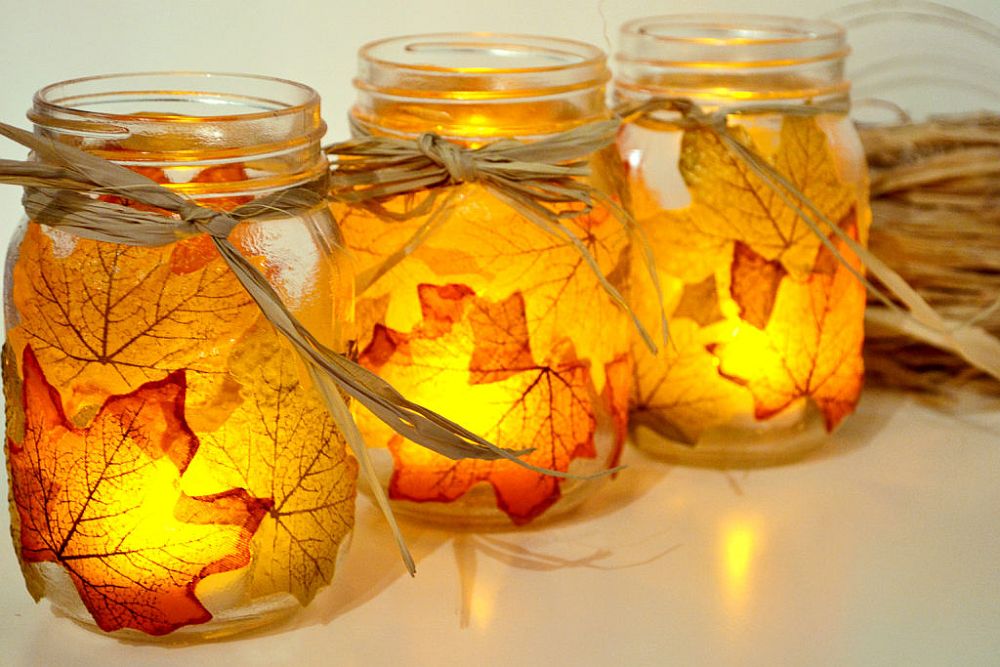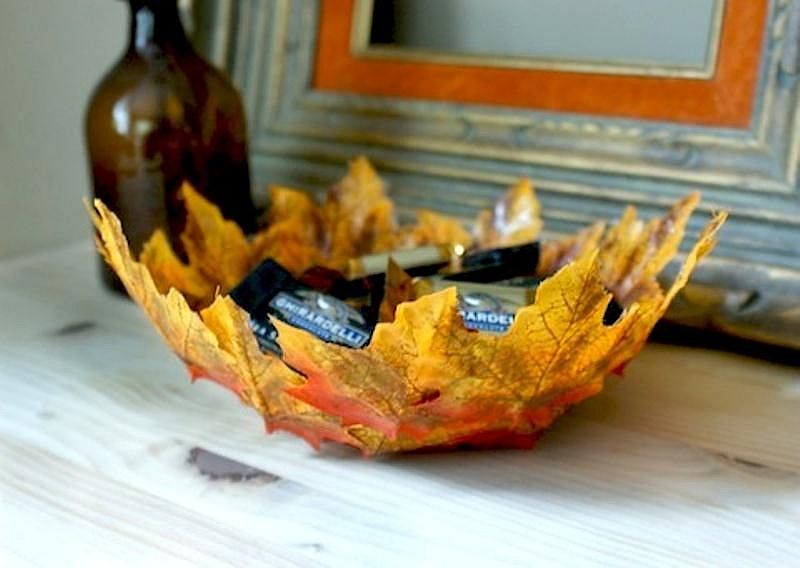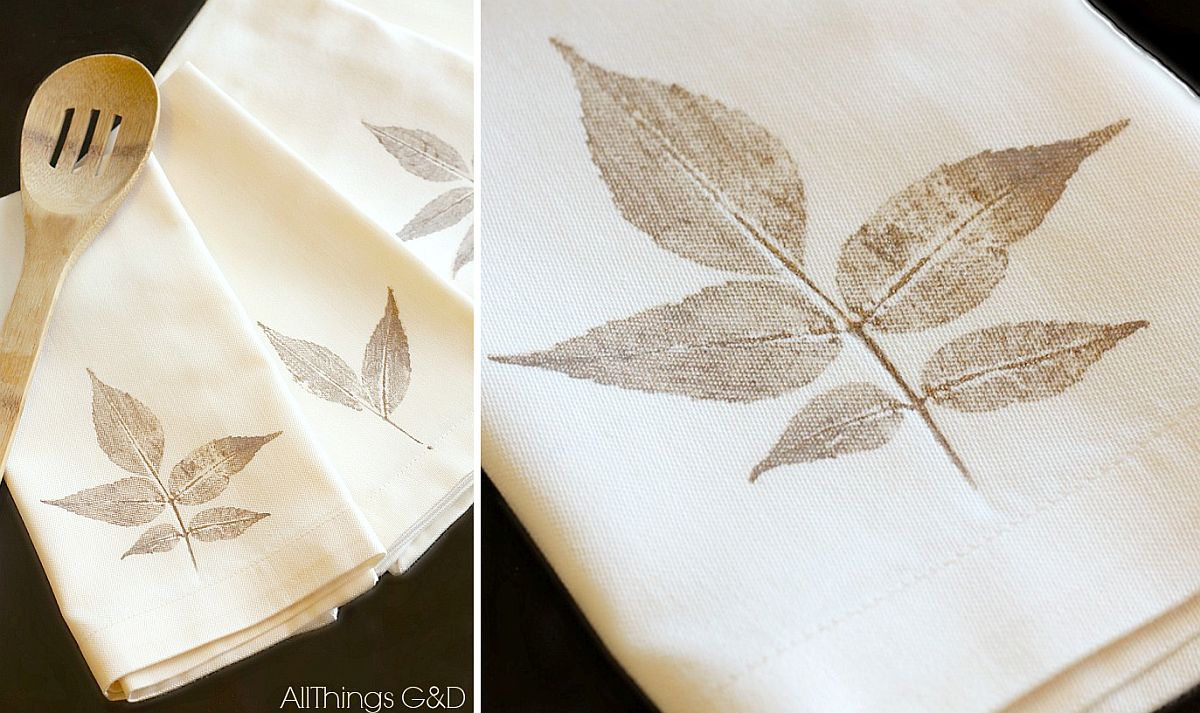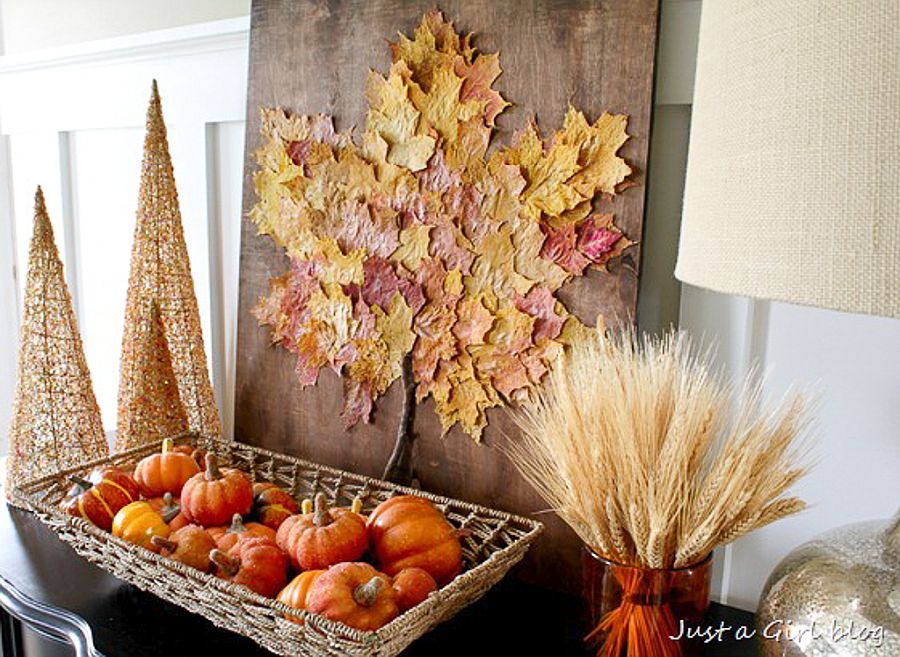 You're reading 13 DIY Leaf Crafts Perfect for Fall: Inspired by Nature!, originally posted on Decoist. If you enjoyed this post, be sure to follow Decoist on Twitter, Facebook and Pinterest.