04 Sep

A Bit of Brick for the Entryway: From Beautiful Walls to Lasting Floors!




Modern interiors have moved slowly and steadily away from the polished and neutral world of beige, white and cream and into a realm that is lot more exciting, varied and filled with textural contrast. A big reason for this is the way in which old buildings are being reused and renovated to suit a more modern lifestyle. This has seen growth in styles like industrial, farmhouse, rustic and shabby chic – styles that are not about refined surfaces alone. The brick wall is an inherent part of many of these style and is increasingly becoming a popular choice among homeowners. Even in homes where a brick wall is not already present, faux brick walls are making an appearance!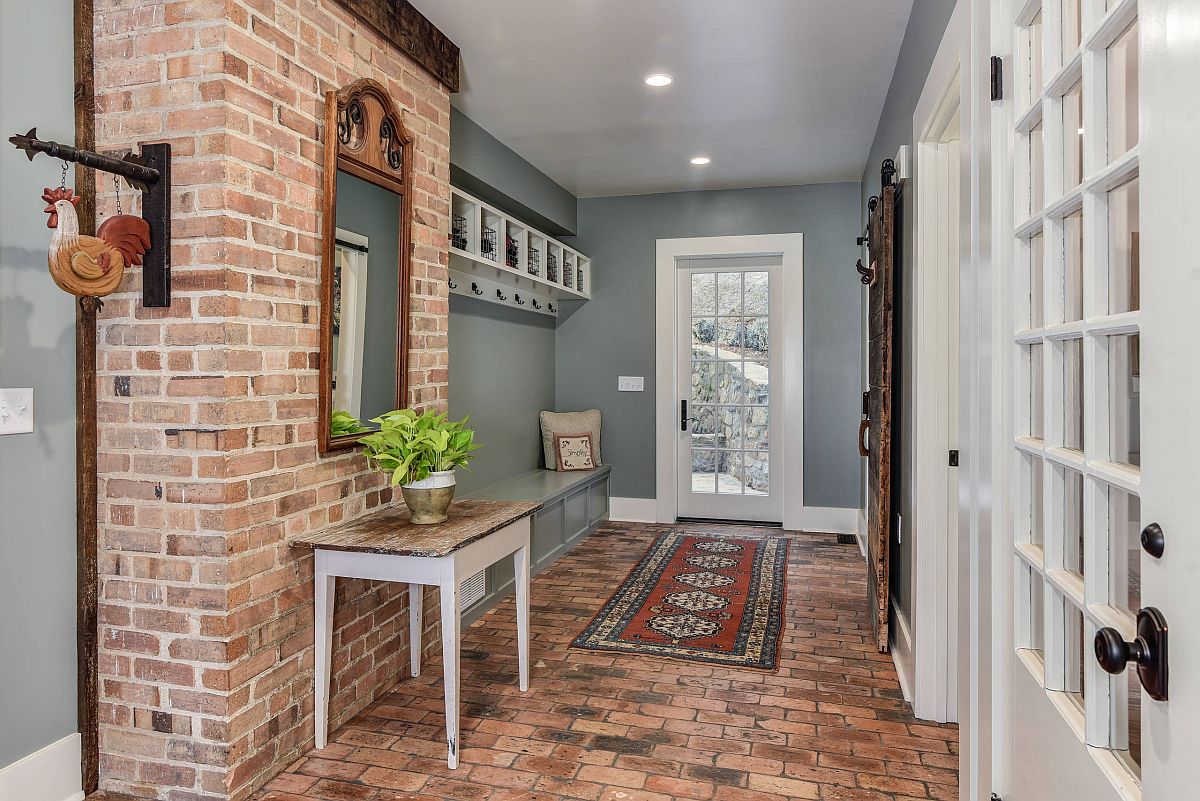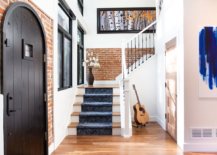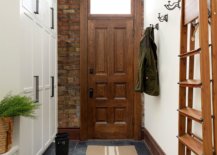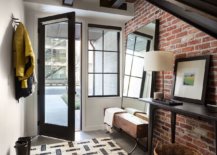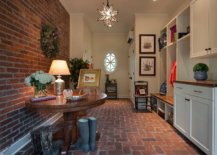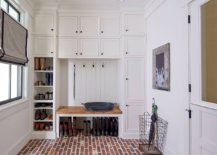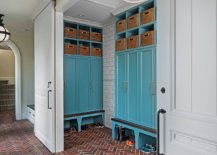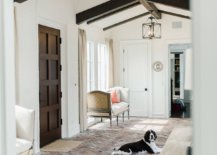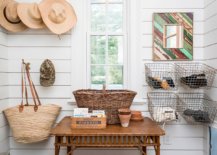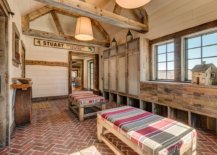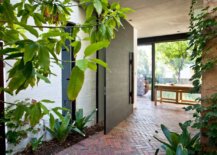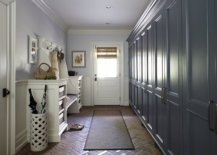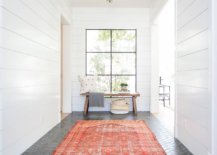 While a brick wall in the living room or the modern bedroom is becoming more of a common feature in recent times, it is far less frequently used in the modern entry room. Today, we delve into a beautiful and trendy world of entryway brick walls and floors with one offering a cool backdrop and the providing a sturdy floor that will last the test of time. If you love all the warmth, visual contrast and uniqueness that exposed bricks bring to a home interior, then you would not want to miss these fabulous inspirations –
Gorgeous Brick Floor for Entryway
The brick floor is one that is often easily overlooked in modern homes because it just does not feel 'contemporary' and has a certain rustic appeal about it. Yet, well-laid brick floors can be of great advantage and they are cost effective as well. In the entry, they can easily withstand the wear and tear of constant traffic for years and any minor uneven areas go almost unnoticed in here. They are also surfaces on which you do not slip easily and this makes them a great option in a home with elderly. Even though taking a fall here can be painful, it is not a problem that a smart carpet or rug cannot solve.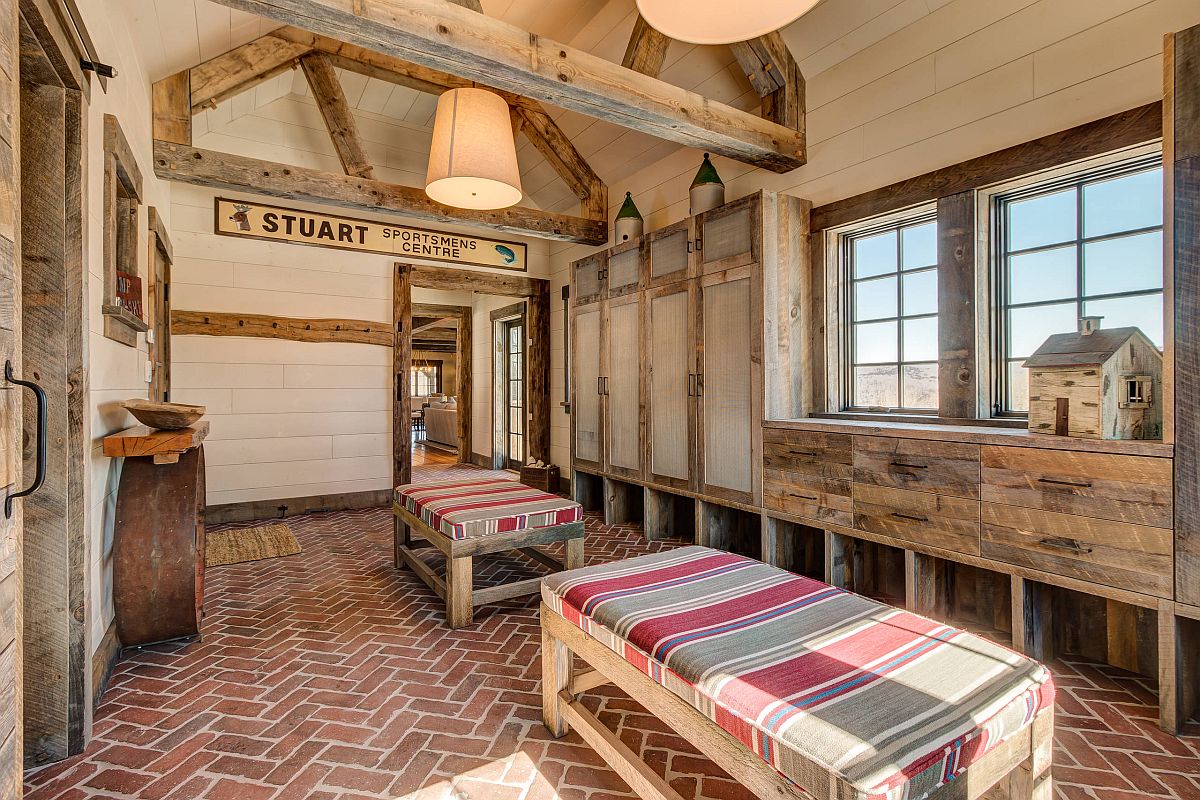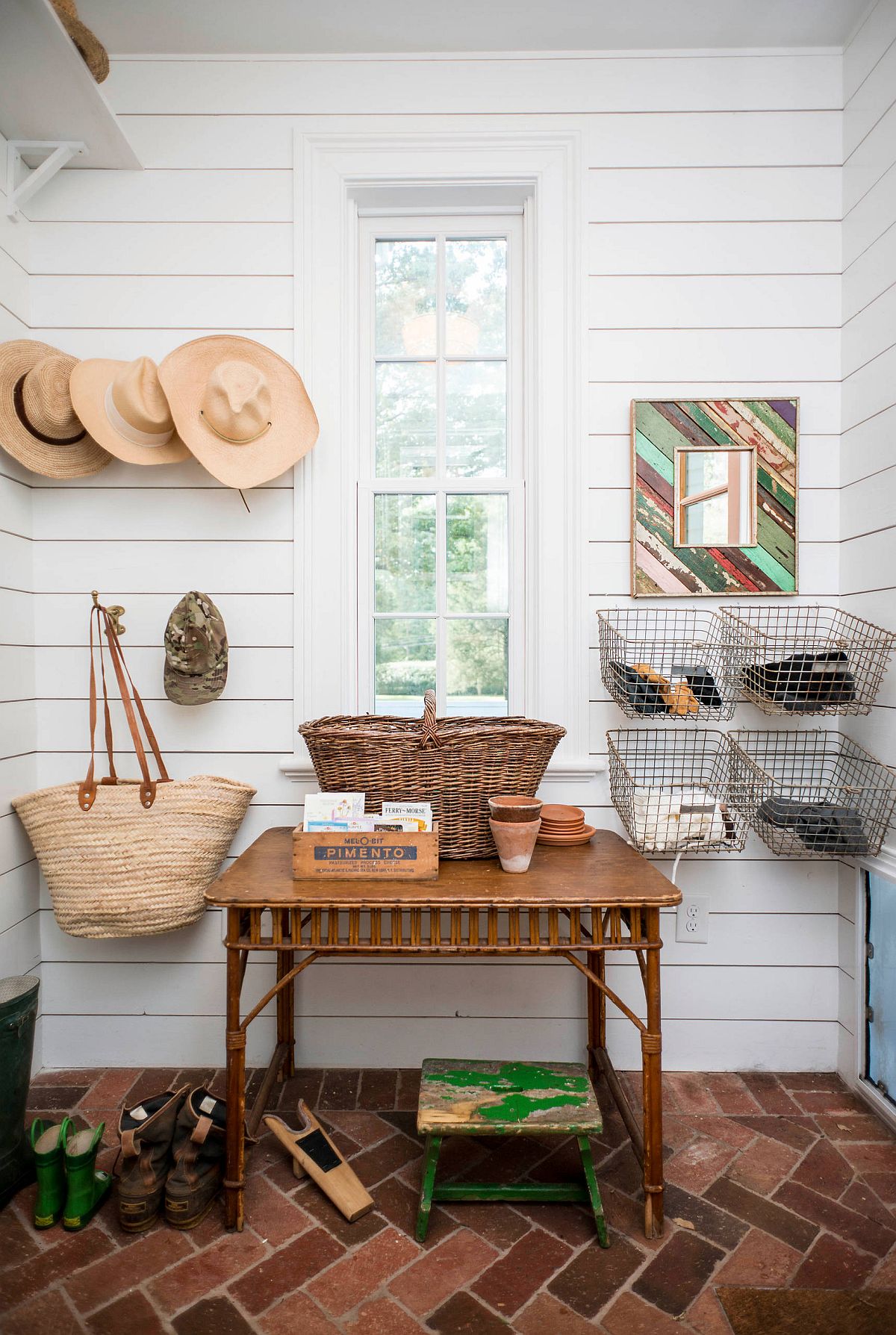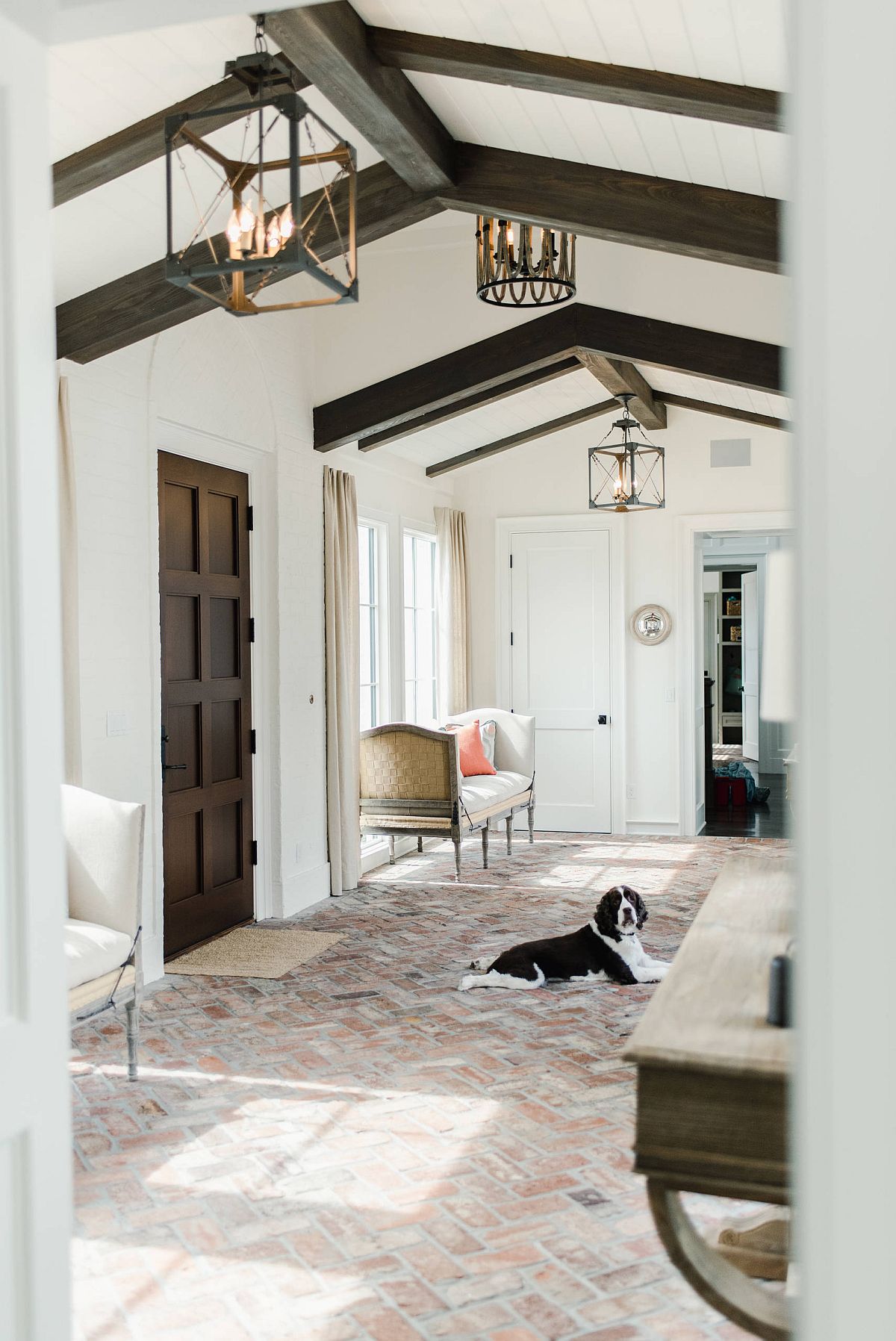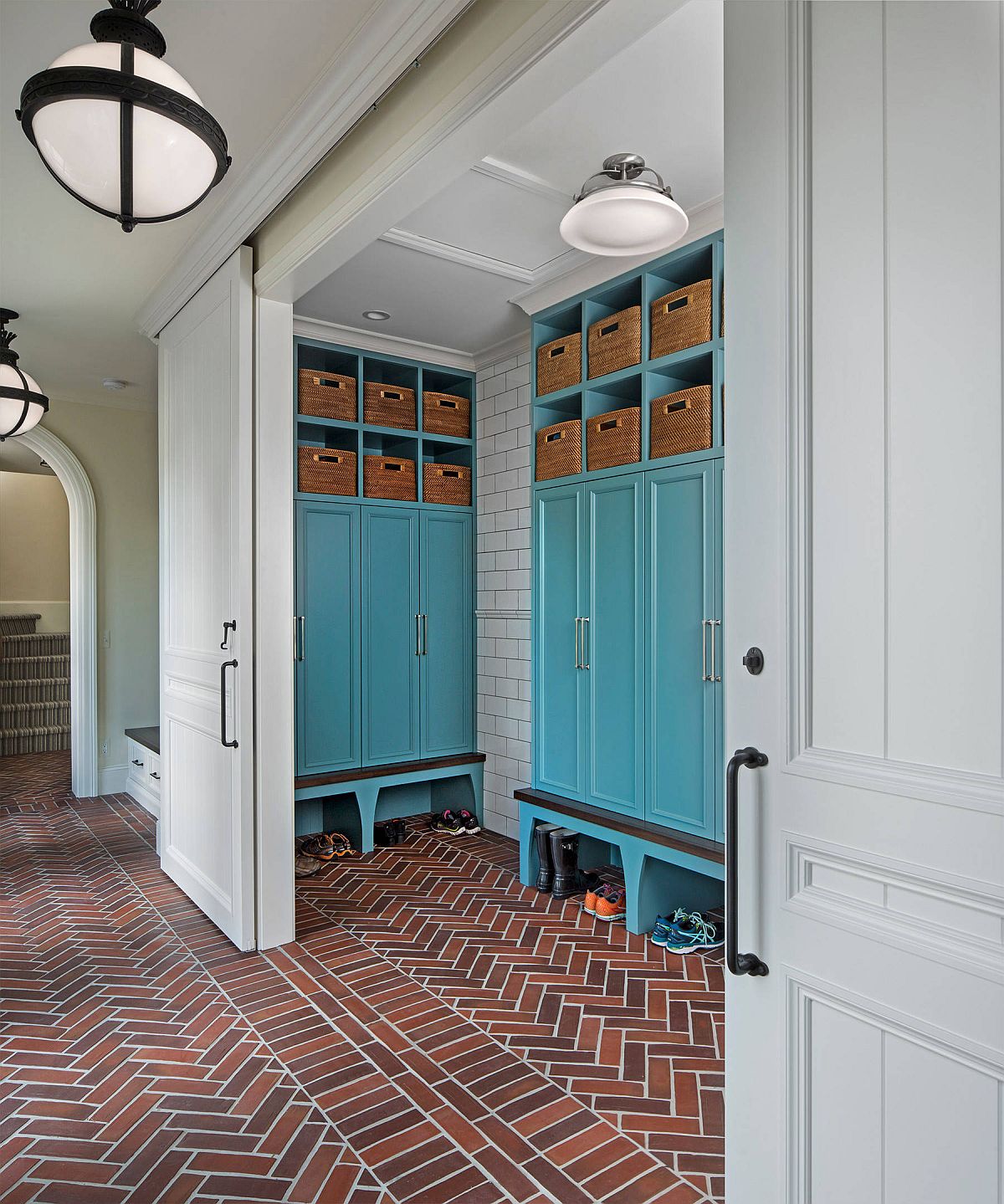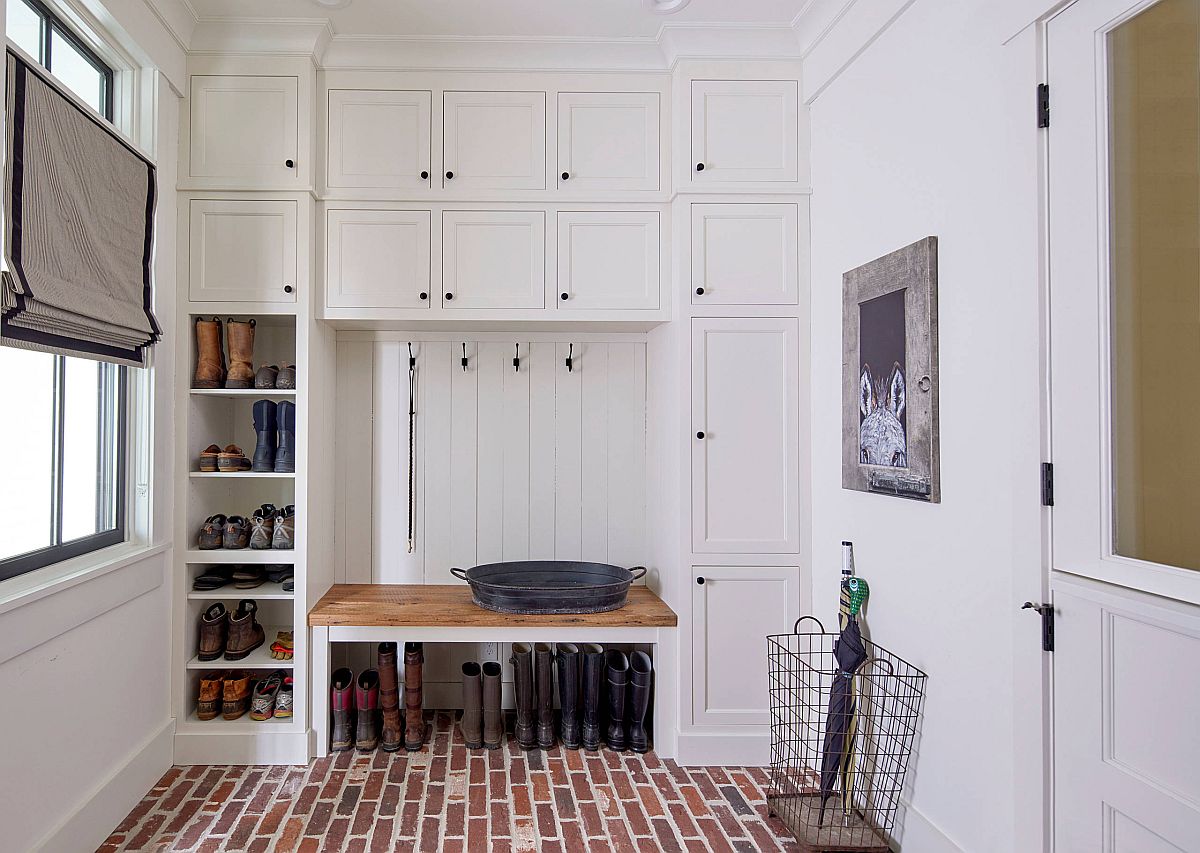 Brick Walls are Just Hot!
Much like reclaimed wood walls, brick walls are currently a trendy choice that seem to be cropping even in the most unexpected of spaces even in the most contemporary of homes. It makes plenty of sense right now to peel off the layers of plaster on top and reveal that brick wall underneath; if you happen to be lucky enough to have one in the entry room. Adding a small brick wall section to the existing entry is not that hard and as we alluded to earlier, faux brick can always come to your rescue. Make sure that the exposed brick wall section receives enough attention with right lighting and smart placement of décor around it.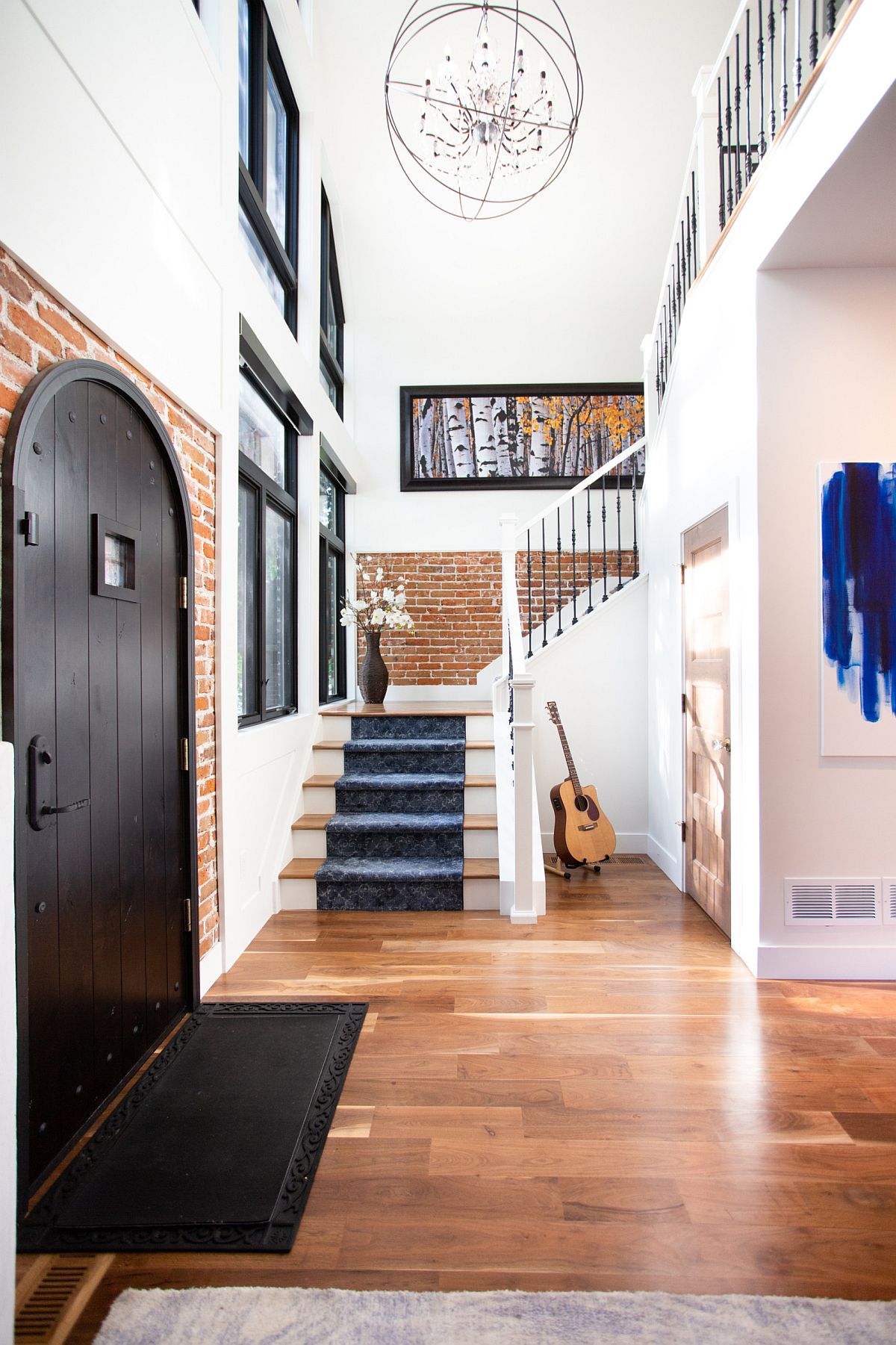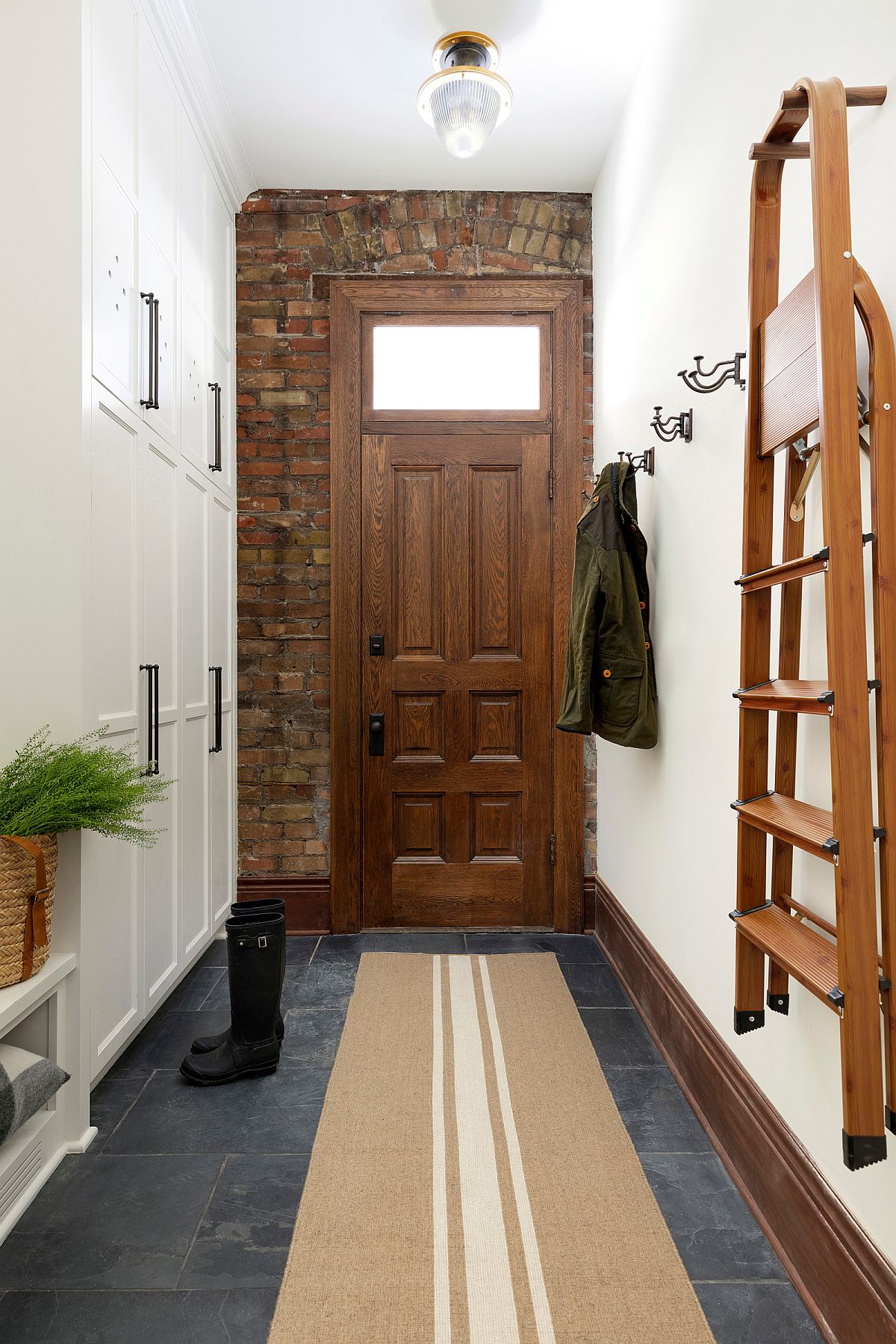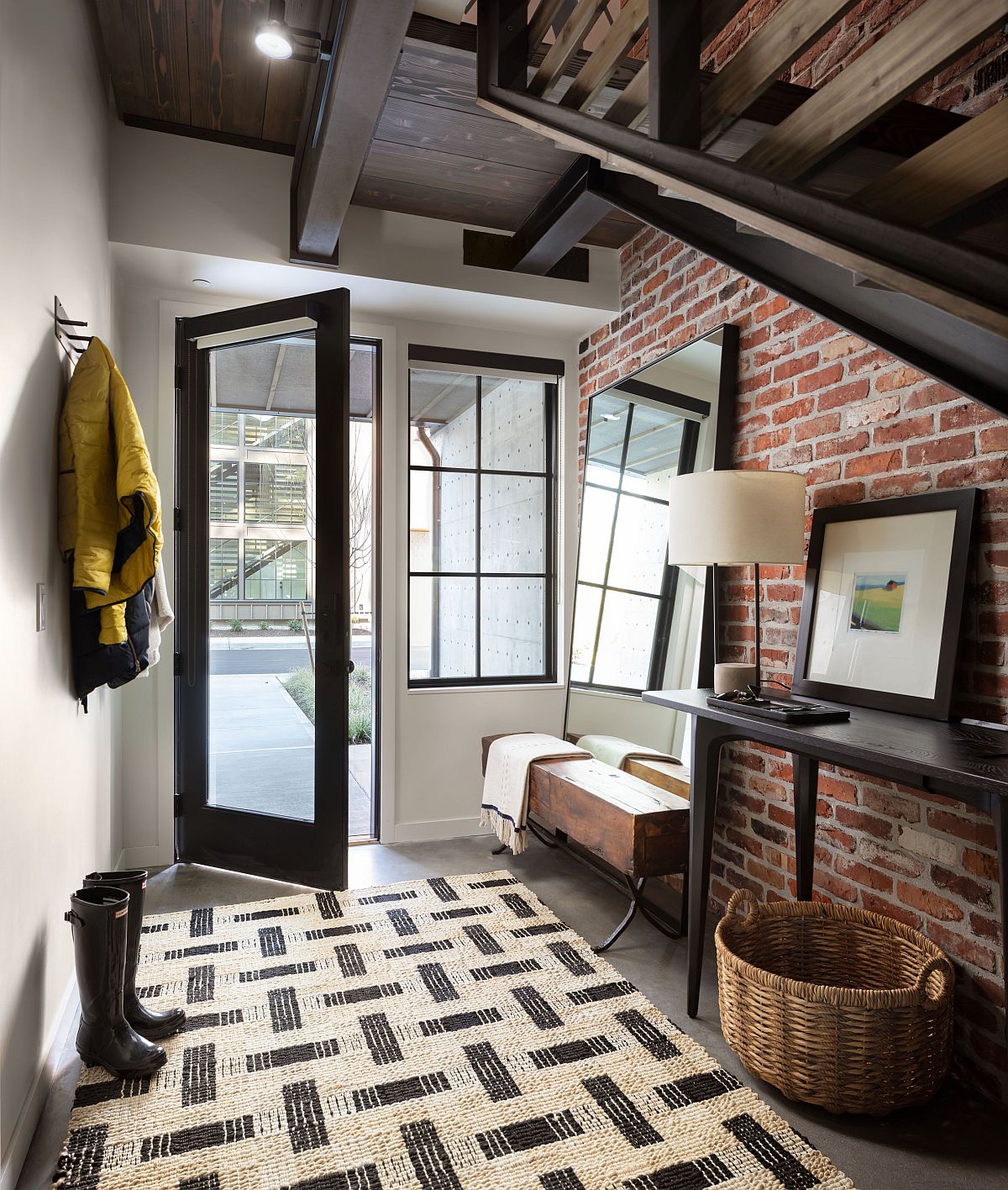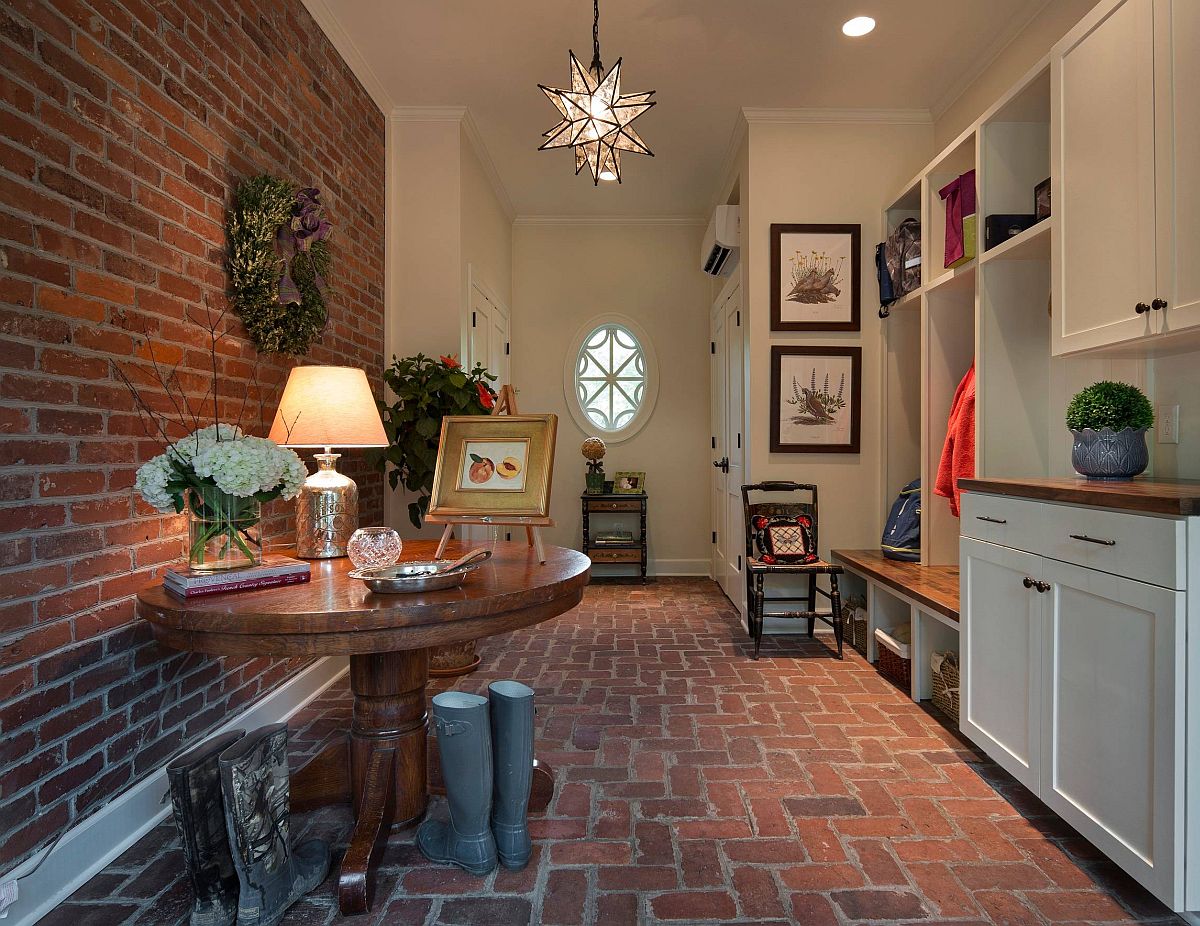 Sustainable and Affordable Floors
Brick floors in the entryway are more popular than brick walls because they are just so much more functional and cut down on costs dramatically. Brick is much cheaper when compared to other commonly used materials for home floors and you can easily create a wonderful range of patterns with brick. Apart from being affordable, brick is a sustainable choice and also ushers in a certain vernacular, vintage appeal that you just cannot miss. If you are a romantic at heart who longs for a simpler time and feels the world around you is too 'impersonal', then brick floors are just perfect!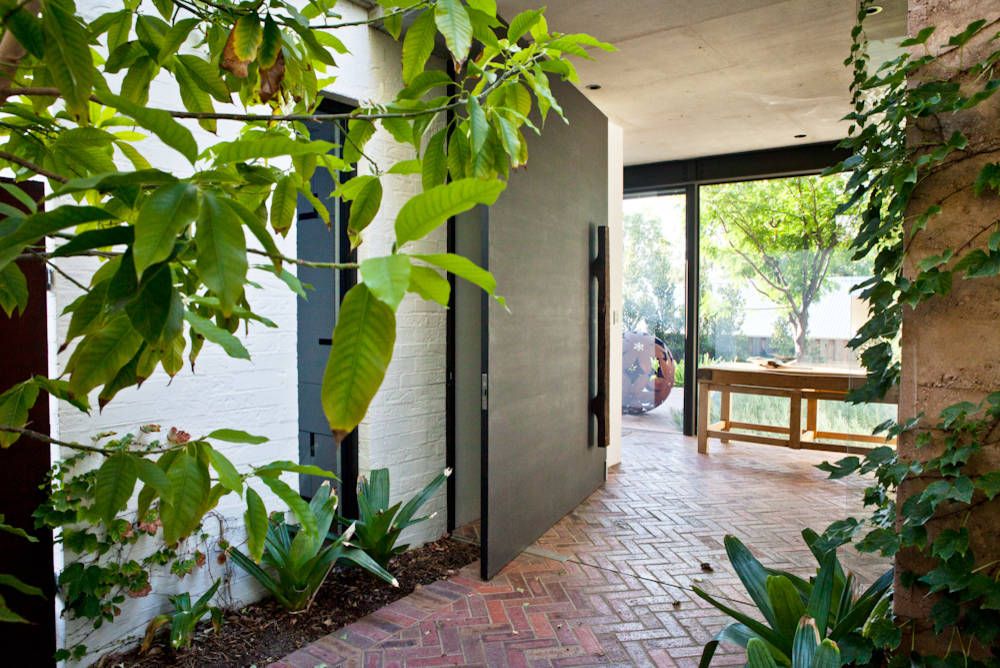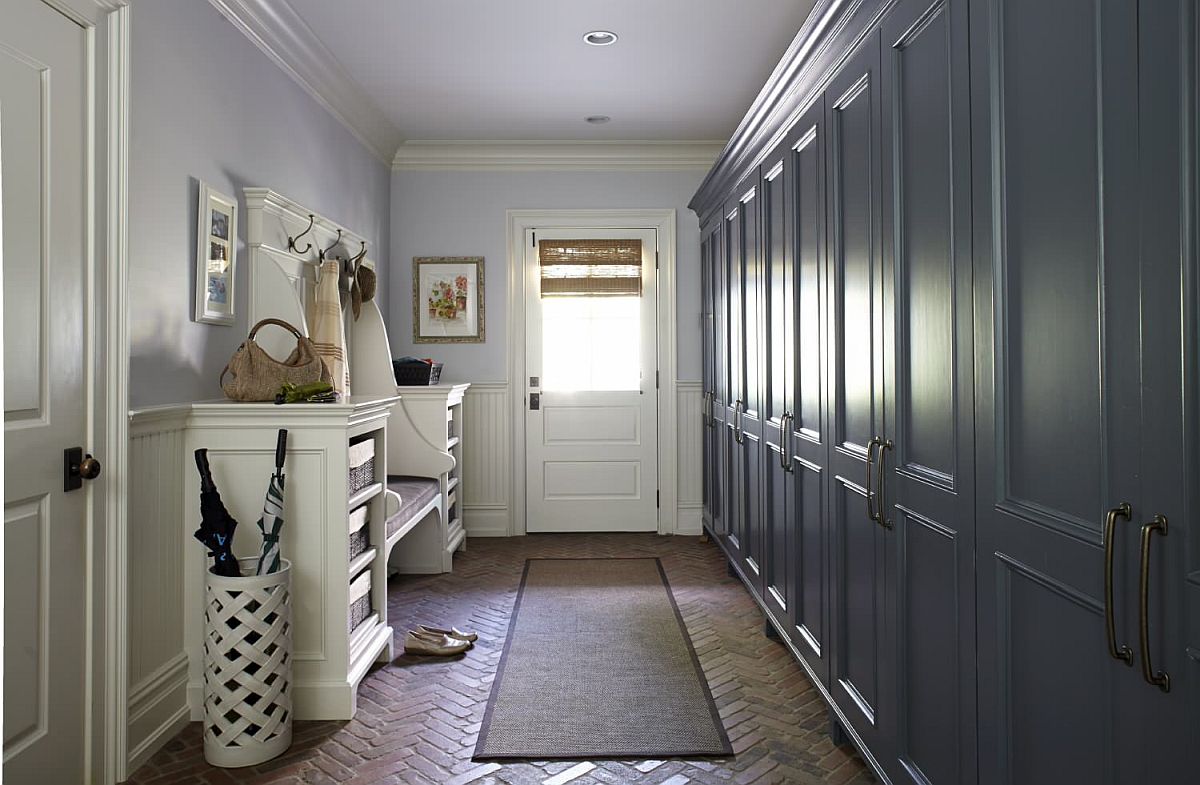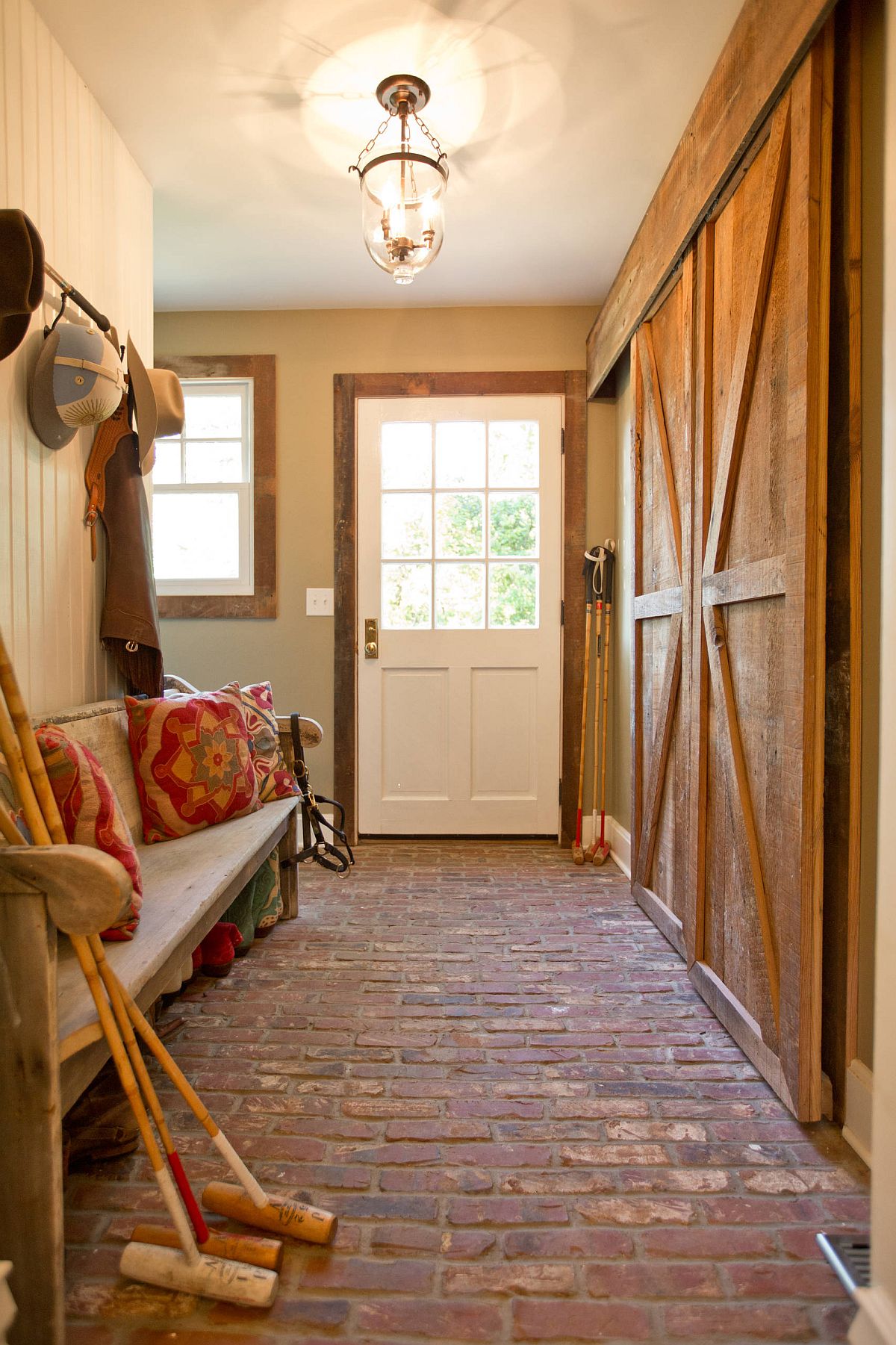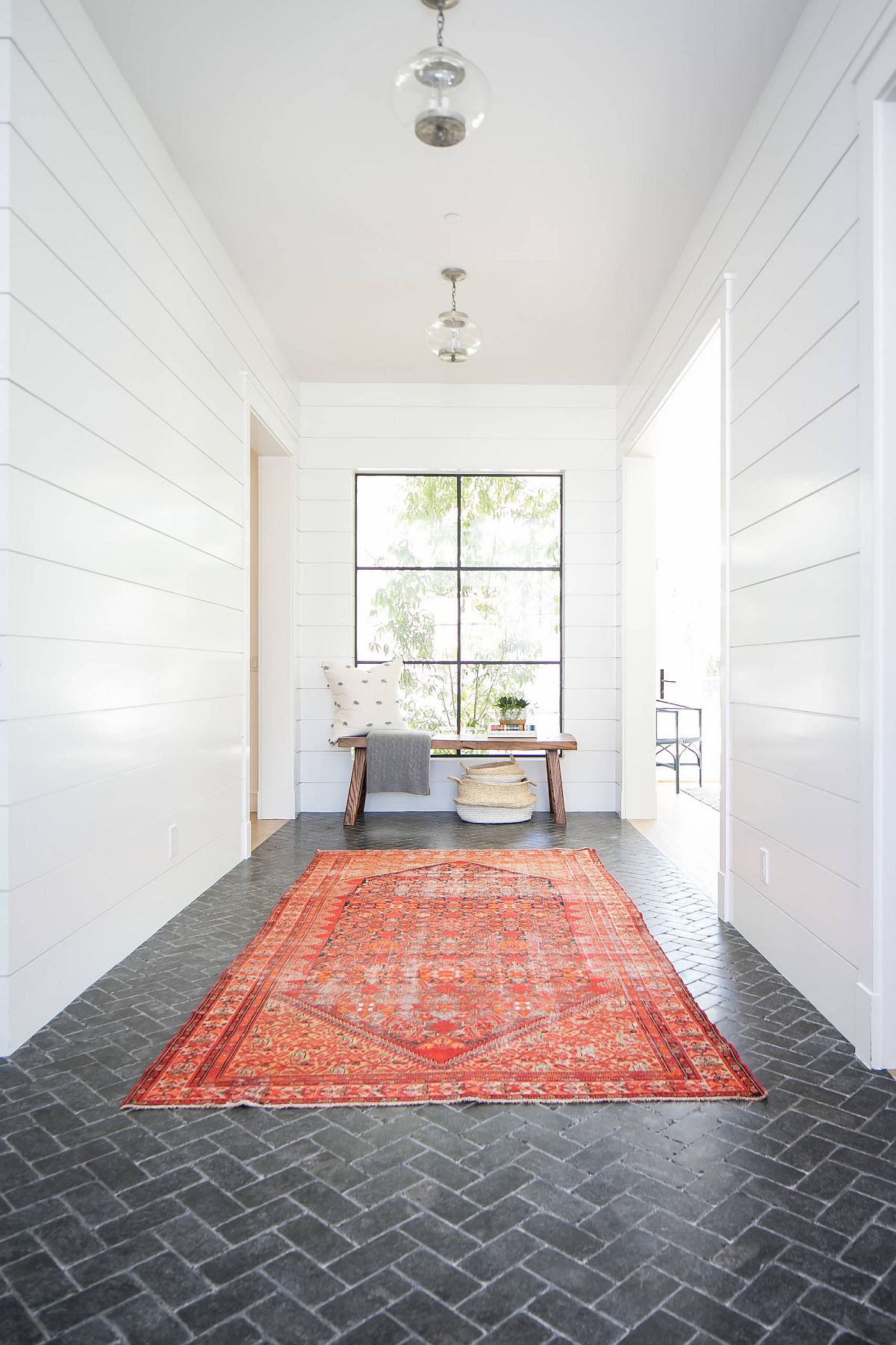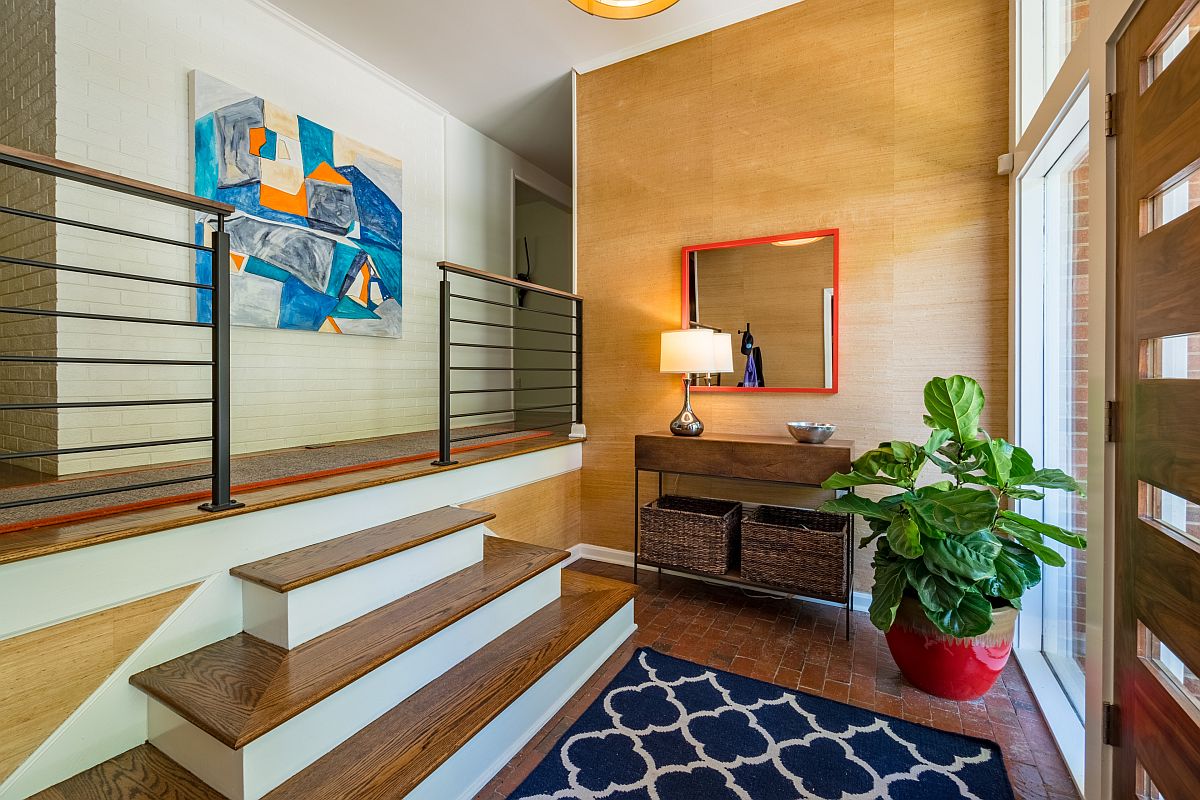 You're reading A Bit of Brick for the Entryway: From Beautiful Walls to Lasting Floors!, originally posted on Decoist. If you enjoyed this post, be sure to follow Decoist on Twitter, Facebook and Pinterest.