03 Dec

Abstract and Amazing: Geometric Shelves Create Stunning Modern Displays




A beautiful modern home is as much about ergonomics as it is about aesthetics. It is the balance between the two that makes its pleasing on the eye and efficient as well. Space-savvy décor and smart furniture that multi-tasks are often a big part of this. But there are times when you look beyond the larger furniture pieces turn your attention towards smart shelves and displays that make a huge impact in the living room, bedroom or even the family room. Modular and wall-mounted shelves have made our lives far more easy and elegant in the last two decades. And design technology has allowed us to create entirely new designs that are eye-catching and even artistic!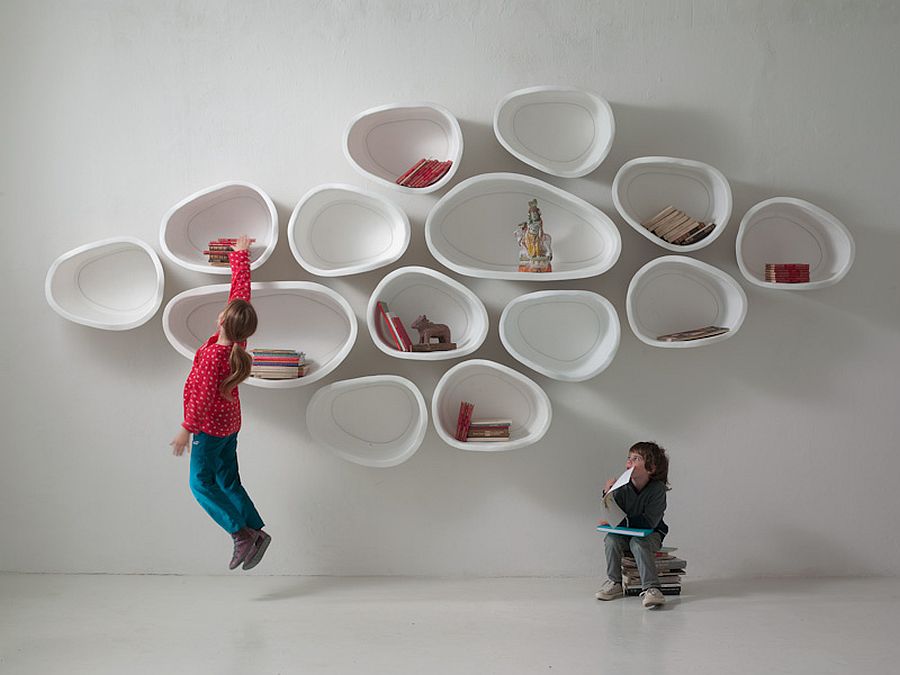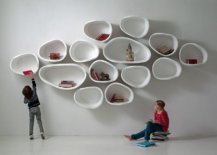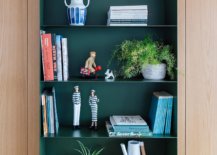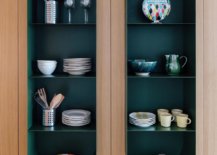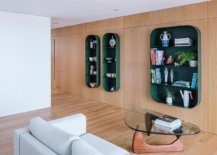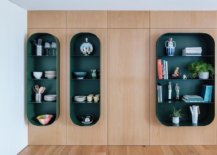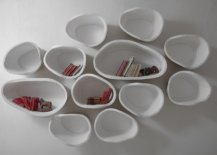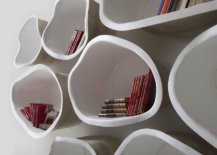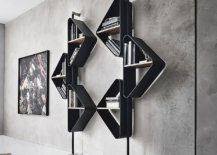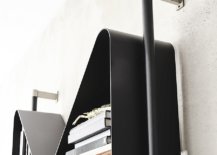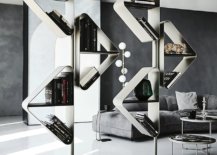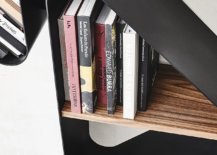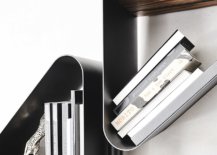 We love shelving units that usher in a dash of geometric contrast to a modern interior that is dominated by clean, straight lines. At times, it is curated and understated curves coupled with sleek design. On other occasions it is captivating, abstract forms that steal the spotlight in pretty much any room they adorn. Here is a trio of such exquisite modern modular shelves with charismatic geo flair –
FAVO: More Like Modern Art!
We absolutely love wall-mounted, modular shelves that draw attention with their sheer form and few do that as brilliantly as FAVO designed by Imperfetto Lab. What is special about these honeycomb-styled shelves is the fact that they leave the color scheme of the room largely unaltered. With their abstract curves and unexpected form, FAVO shelving units can be used pretty much anywhere and you can either add just one to the small bedroom wall or create an entire display in the living room with multiple units. FAVO brings a certain eclectic charm and modern minimalism together in a seamless fashion; a rare blend indeed!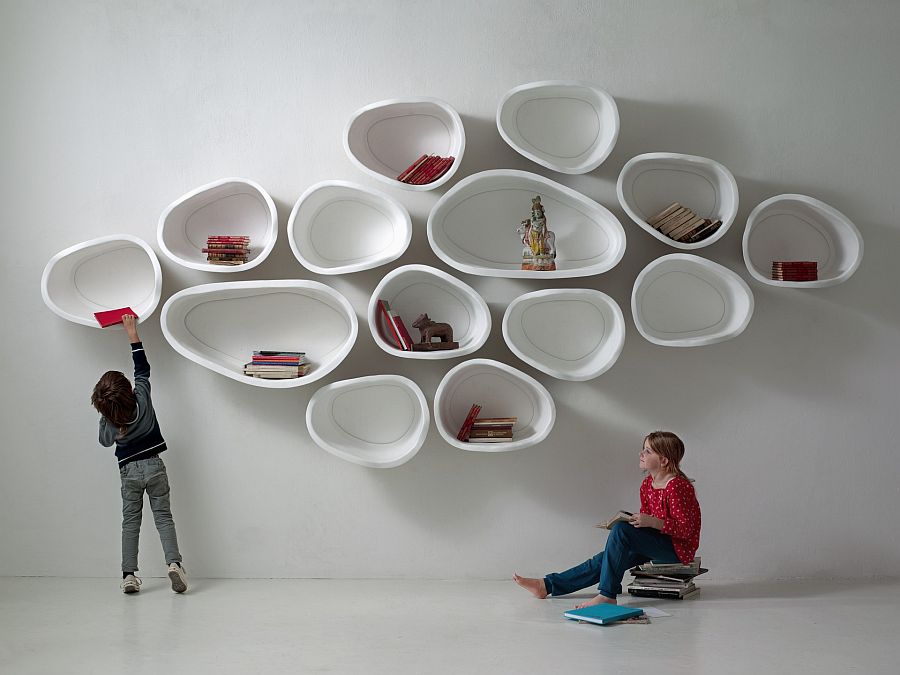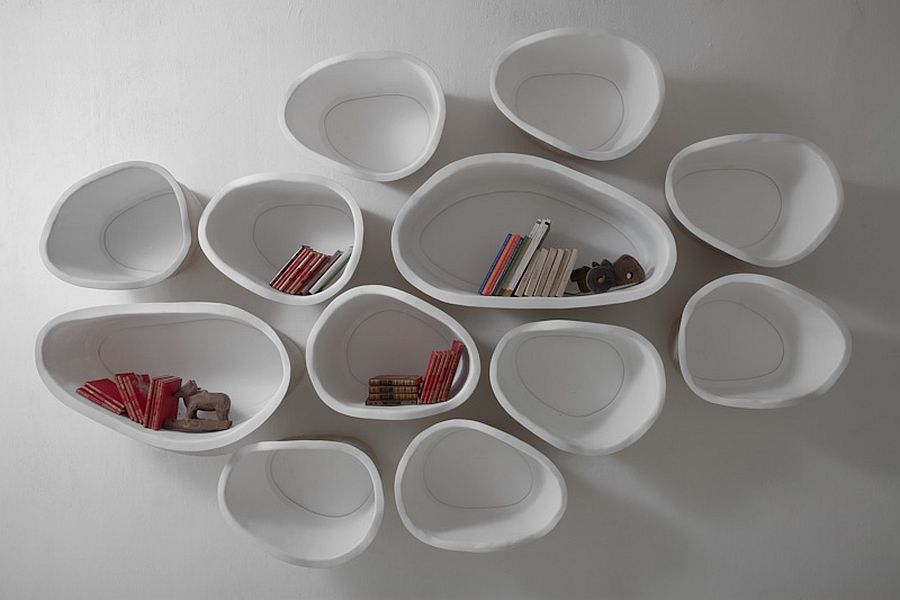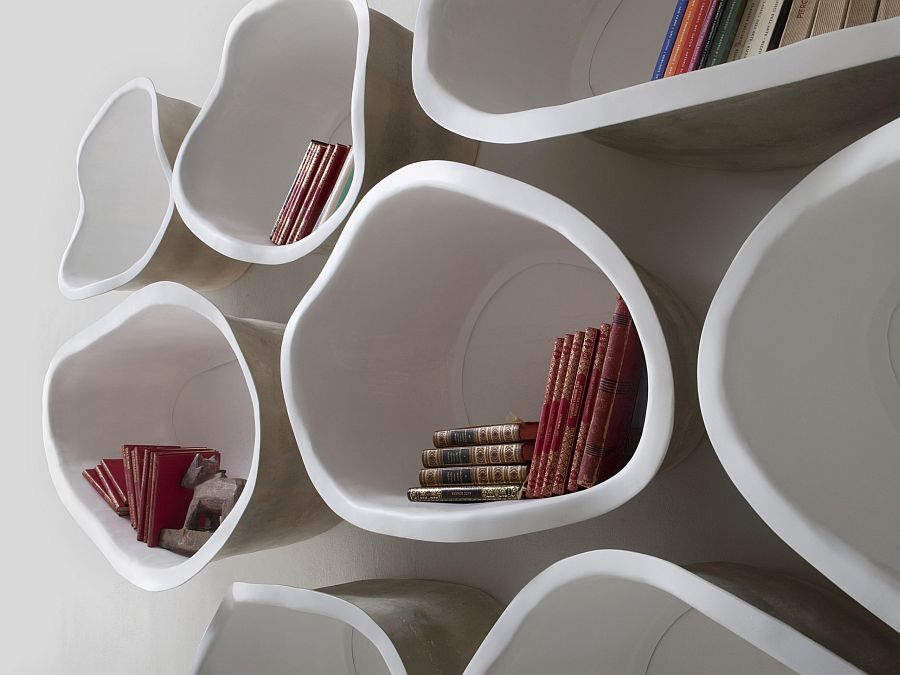 Marrying Timeless Design with Minimalism
Not everyone needs a modular shelf that is actually off of the store shelf! You can create your own custom shelves that feel equally suave and still manage to bring a sense of uniqueness to the interior. Looking for some inspiration? Designed Mecanismo by for a home in San Sebastian, Spain, these dark green, metallic shelves with rounded edges make an instant impact. With a backdrop that is clad in wood, the shelves usher in both visual and textural contrast. They feel both classic and contemporary at the same time!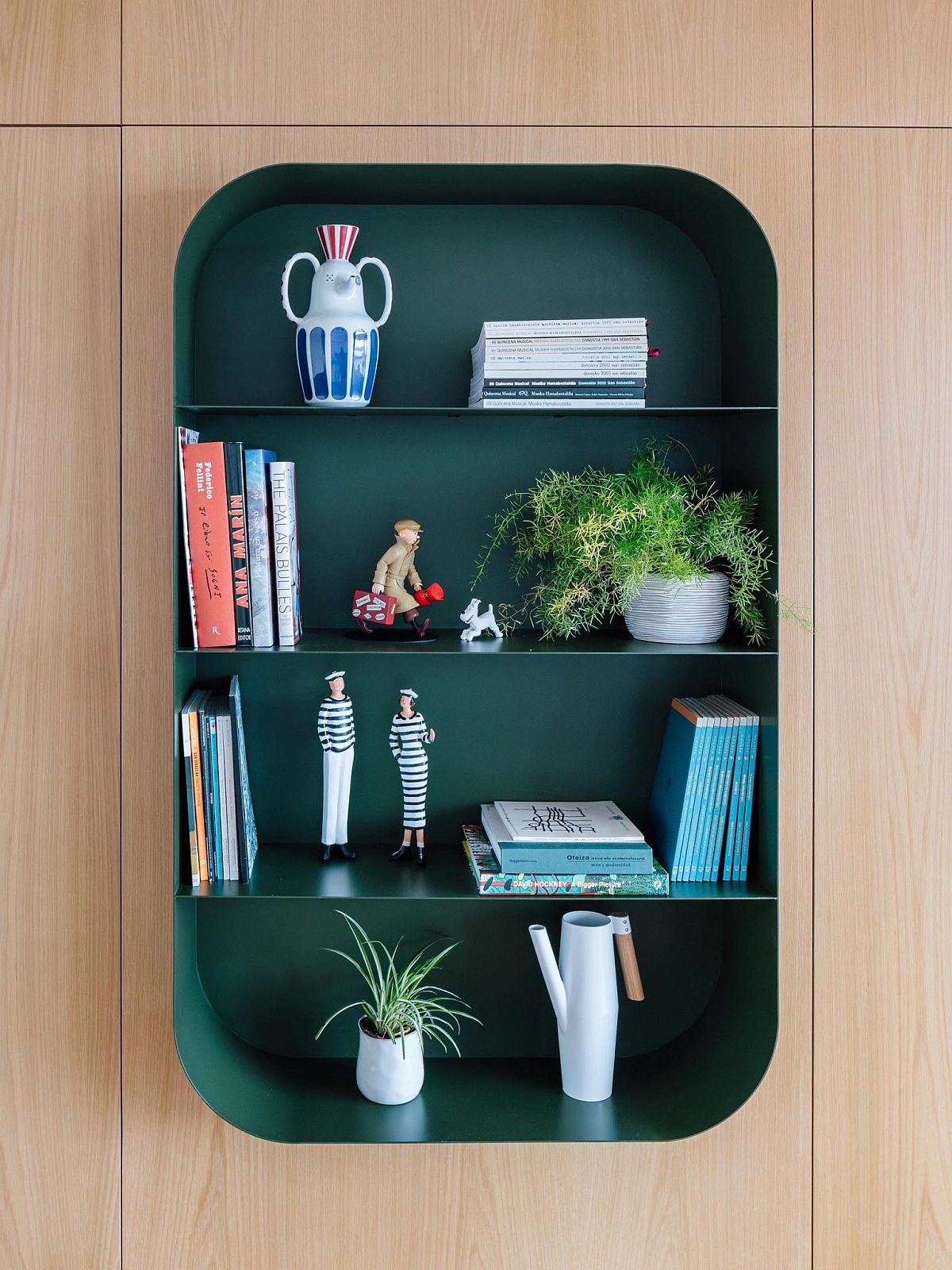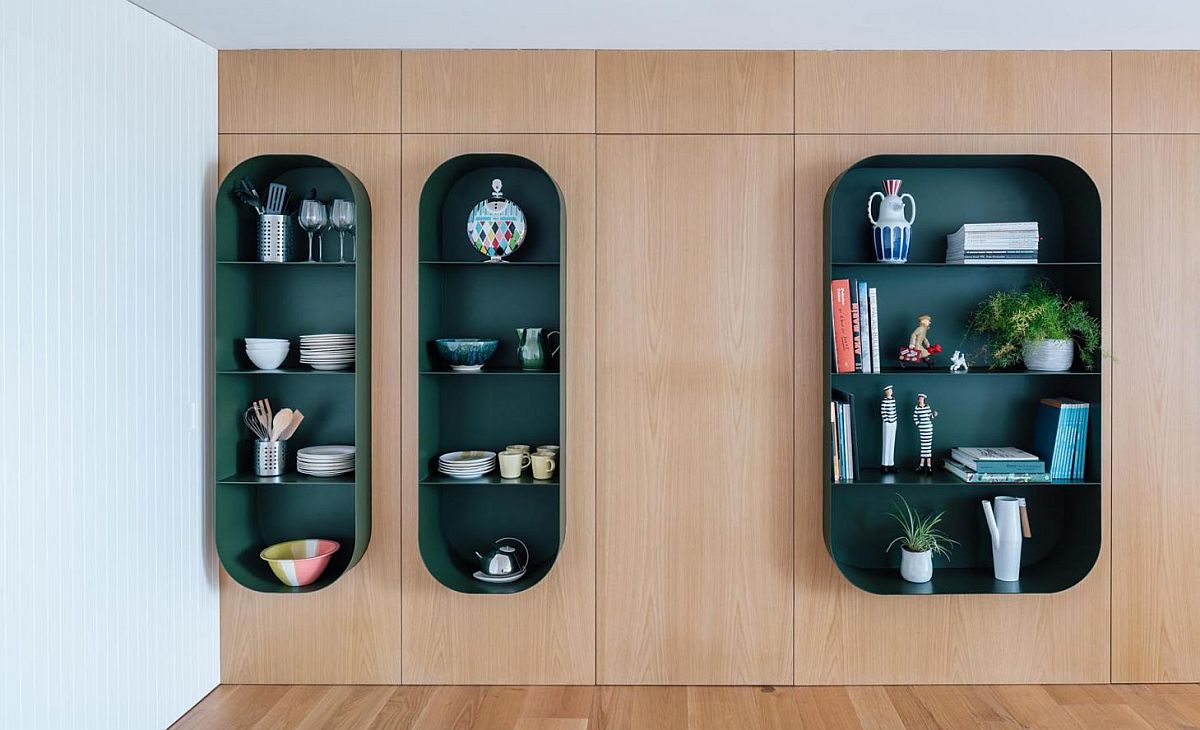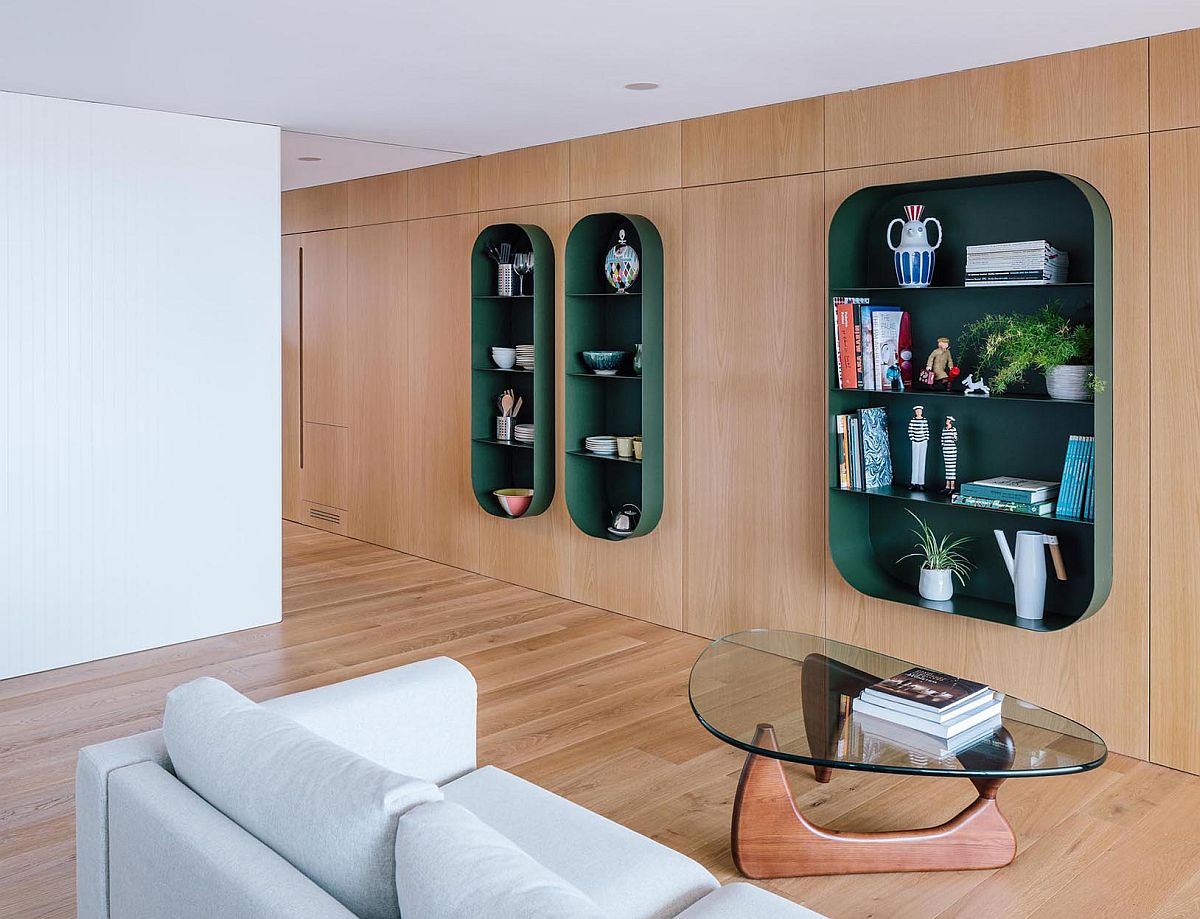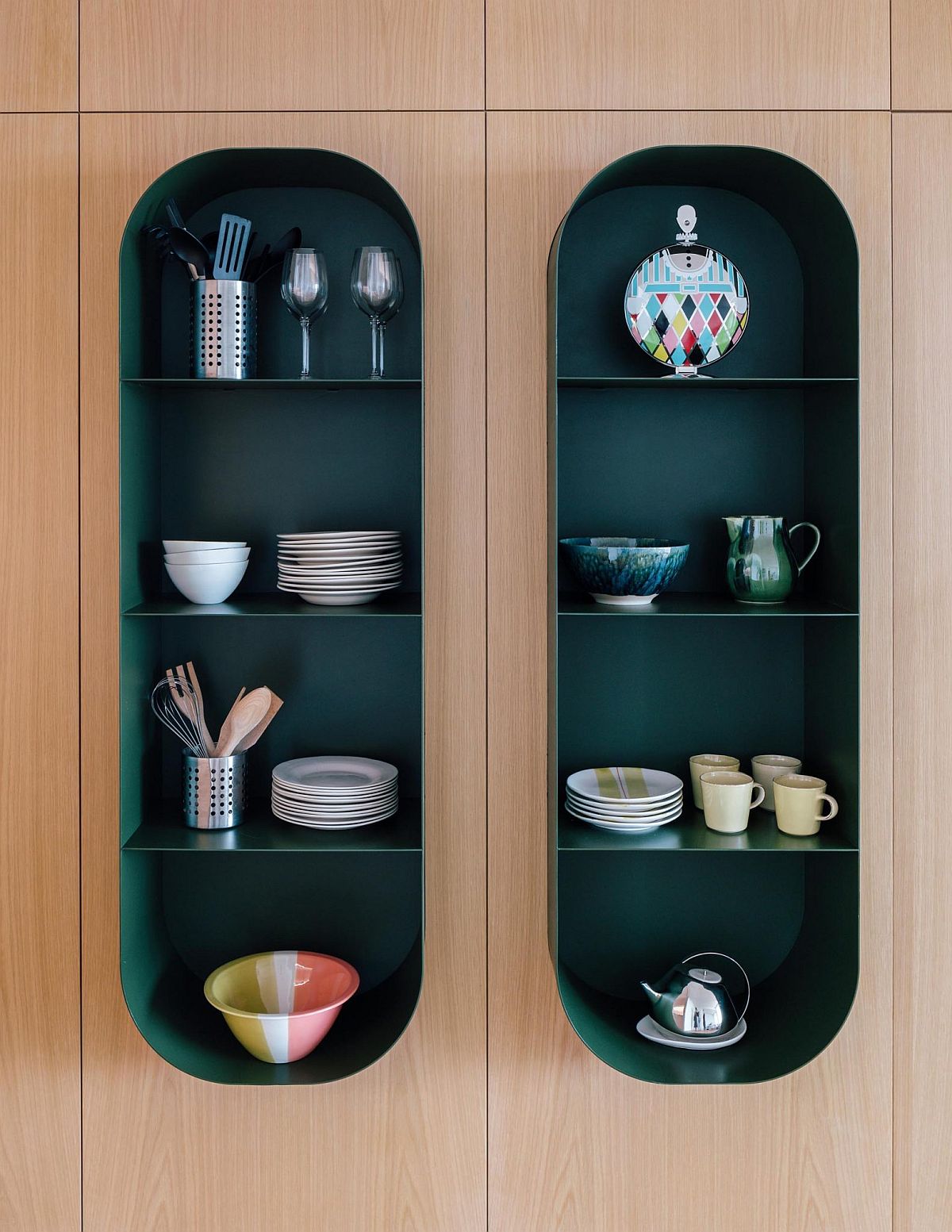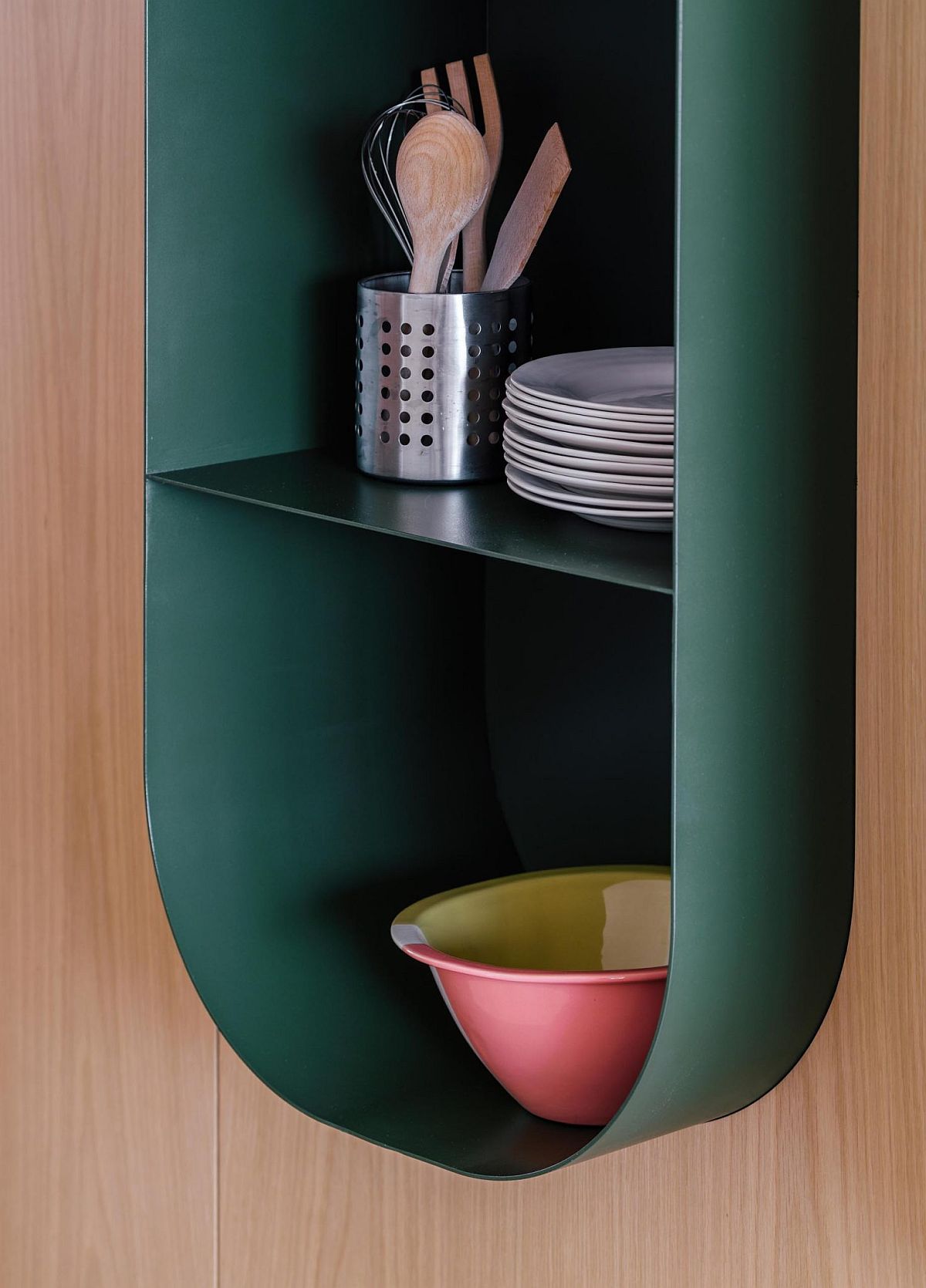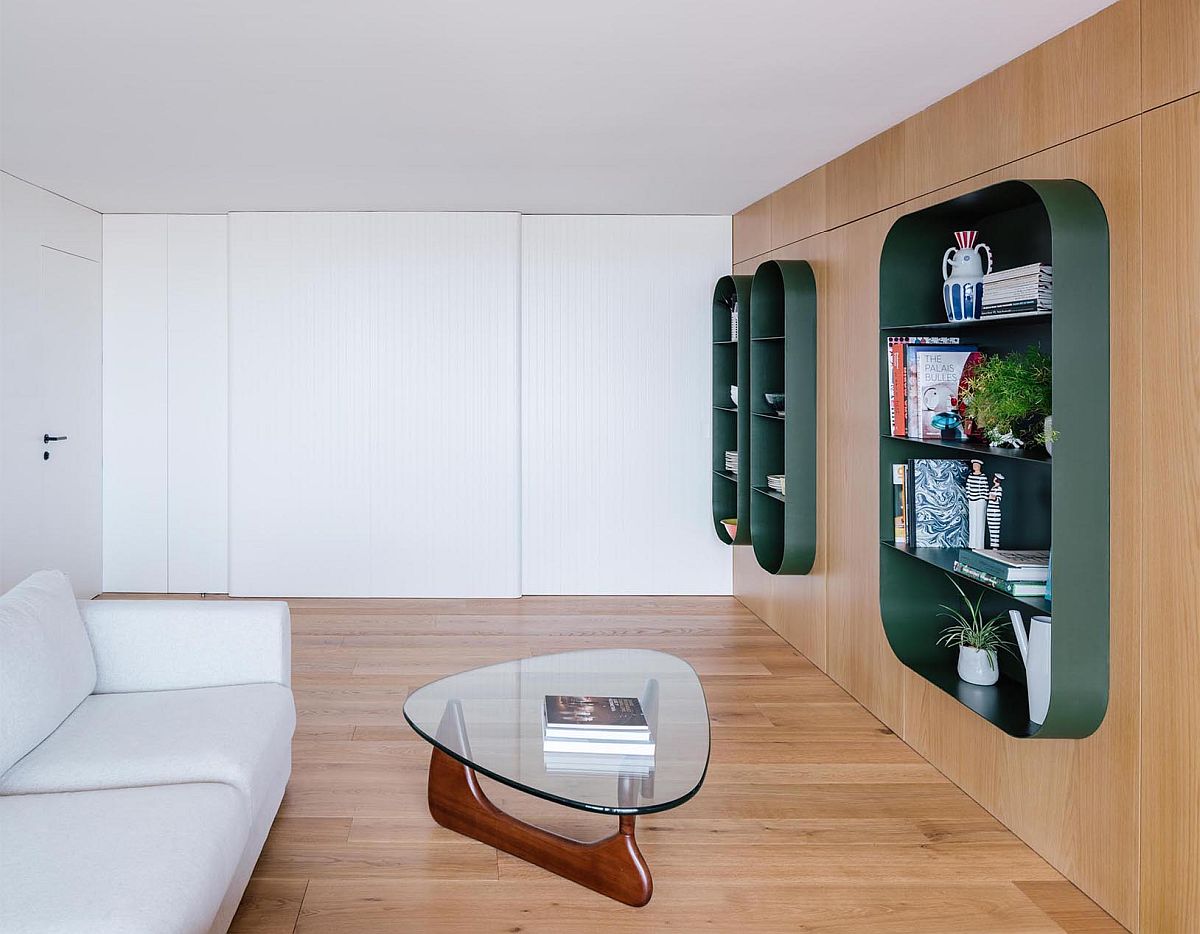 Spinnaker – Adaptable to the Core
Searching for a modular shelf that can be wall-mounted or even serve as a freestanding unit? Spinnaker comes to your rescue with its triangular form and sleek design that makes it perfect for the contemporary home. Clad in black, these embossed lacquered steel, shelves also bring a different material to your home and do so without moving away from your chosen style. If you want a shelf that is minimal, but has a bit of geometric style, then this is an ideal choice indeed!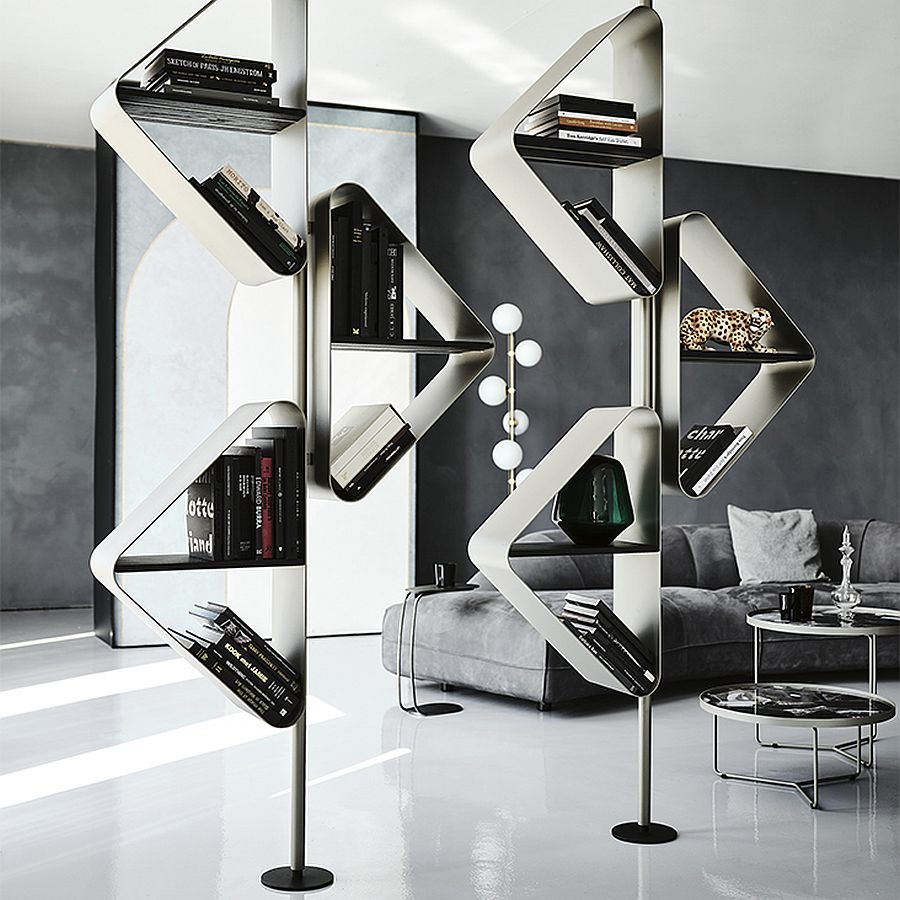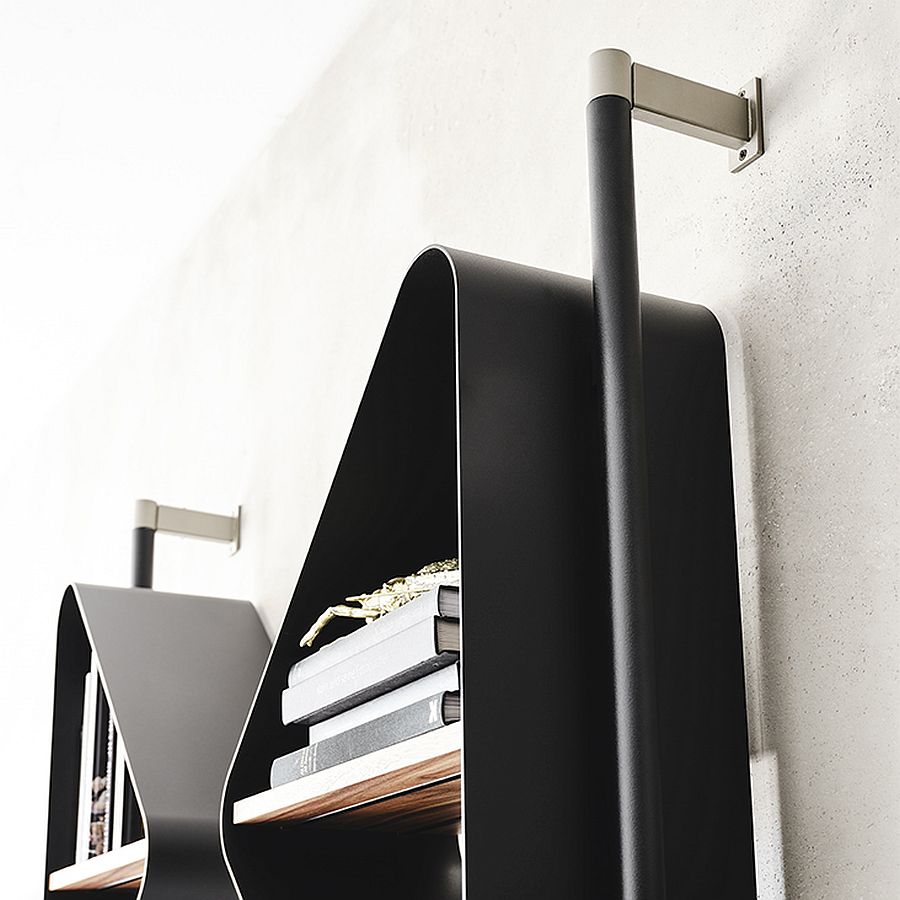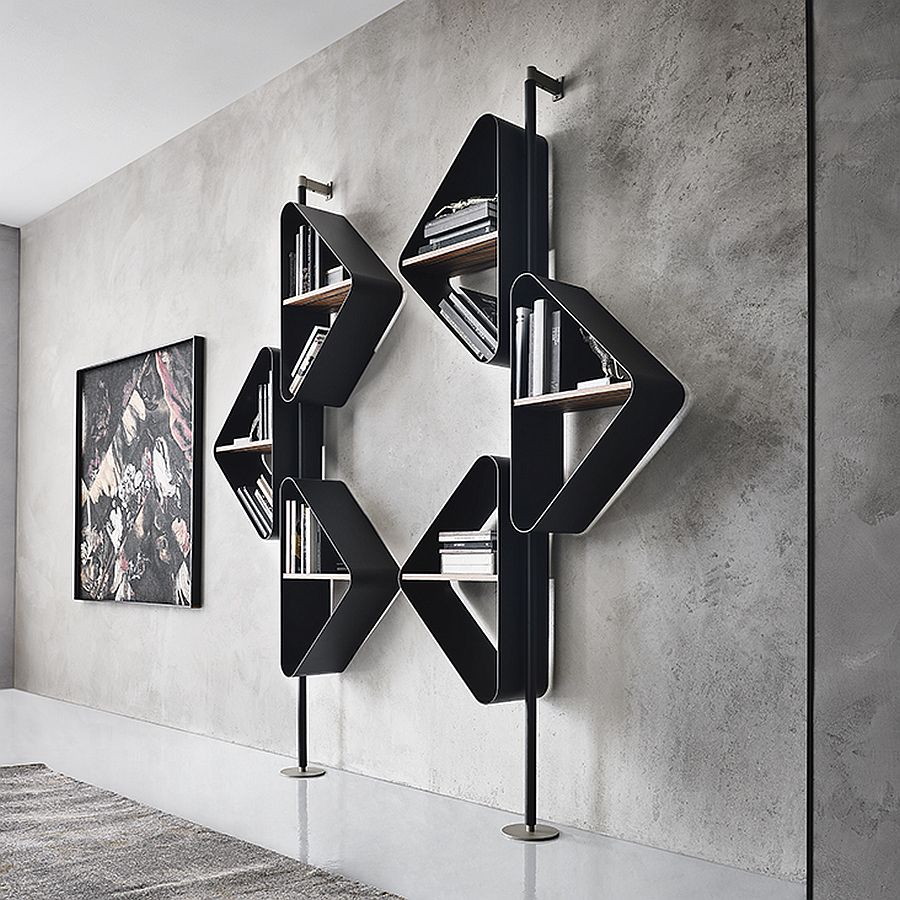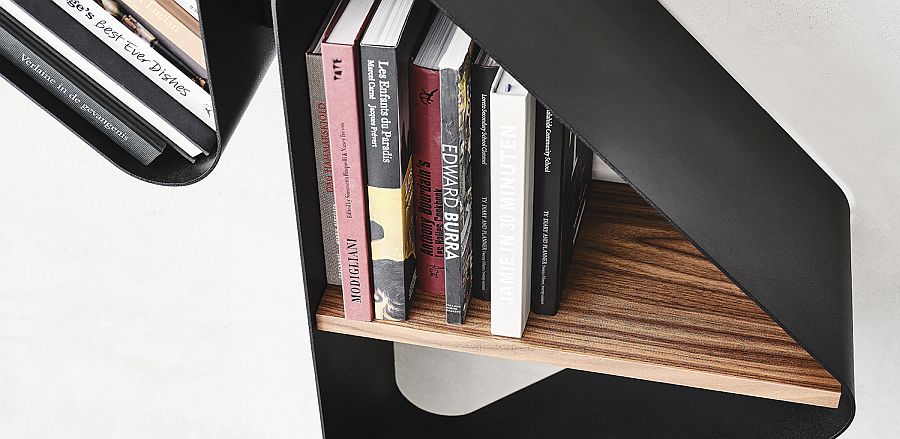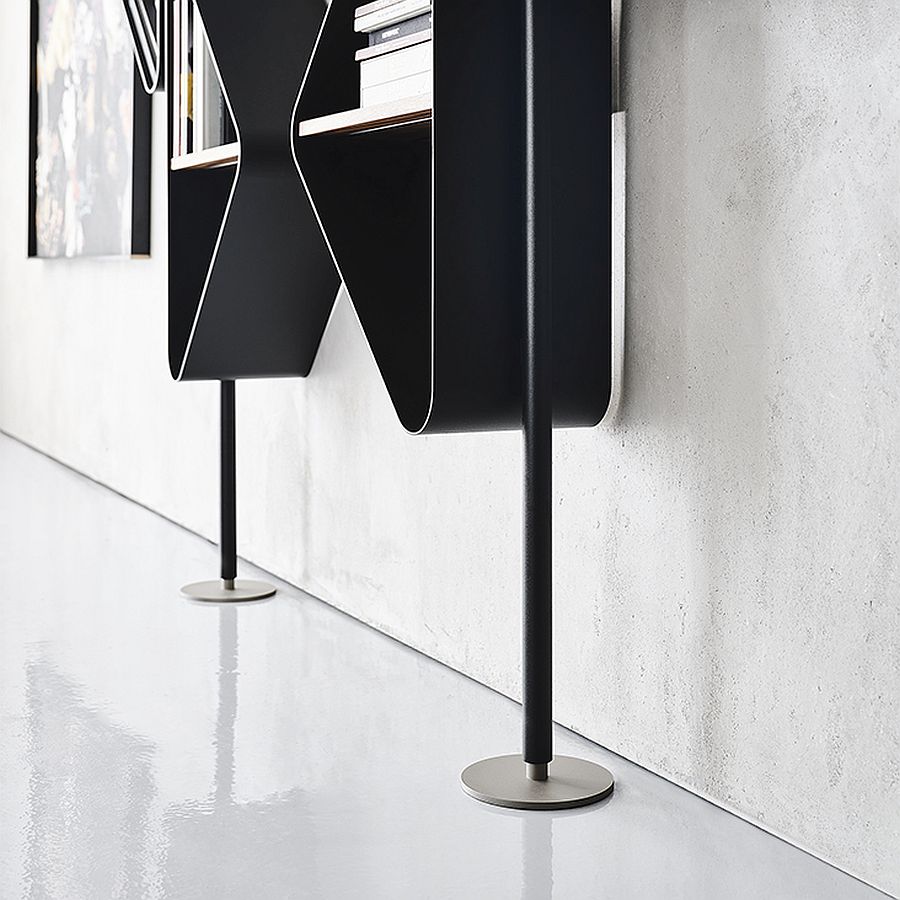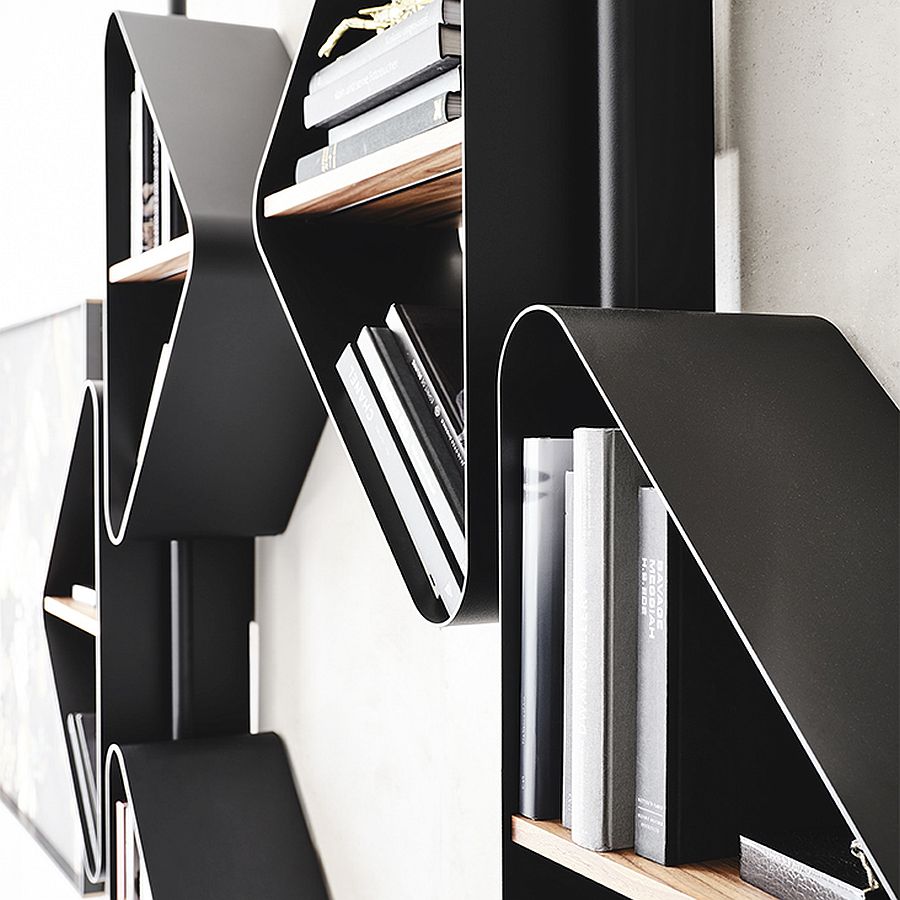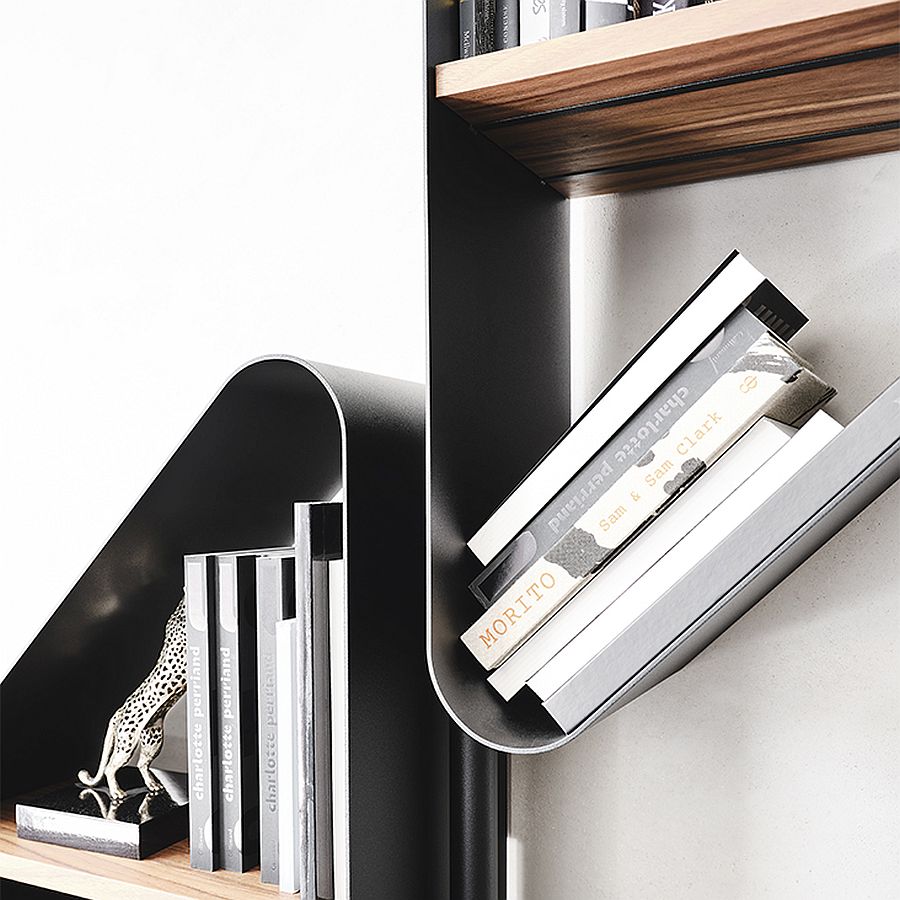 You're reading Abstract and Amazing: Geometric Shelves Create Stunning Modern Displays, originally posted on Decoist. If you enjoyed this post, be sure to follow Decoist on Twitter, Facebook and Pinterest.