03 Sep

Apartment BC: Delightful Mix of Blue, Yellow and Modern Space-Savvy Design




A perfect apartment is a beautiful blend of form and function with a splattering of bright colors thrown into the mix. That generally plays out in different ways in various apartments across the world with the available space, specific taste of homeowners and budget shaping the final form. With this dashing blue and white apartment in Brazil, you get an interior that is charming and colorful without sacrificing ergonomics. Designed by Studio Boscardin.Corsi, he apartment perfectly reflects the exuberant lifestyle of the young homeowners with cleverly placed yellow accents making a big visual impact.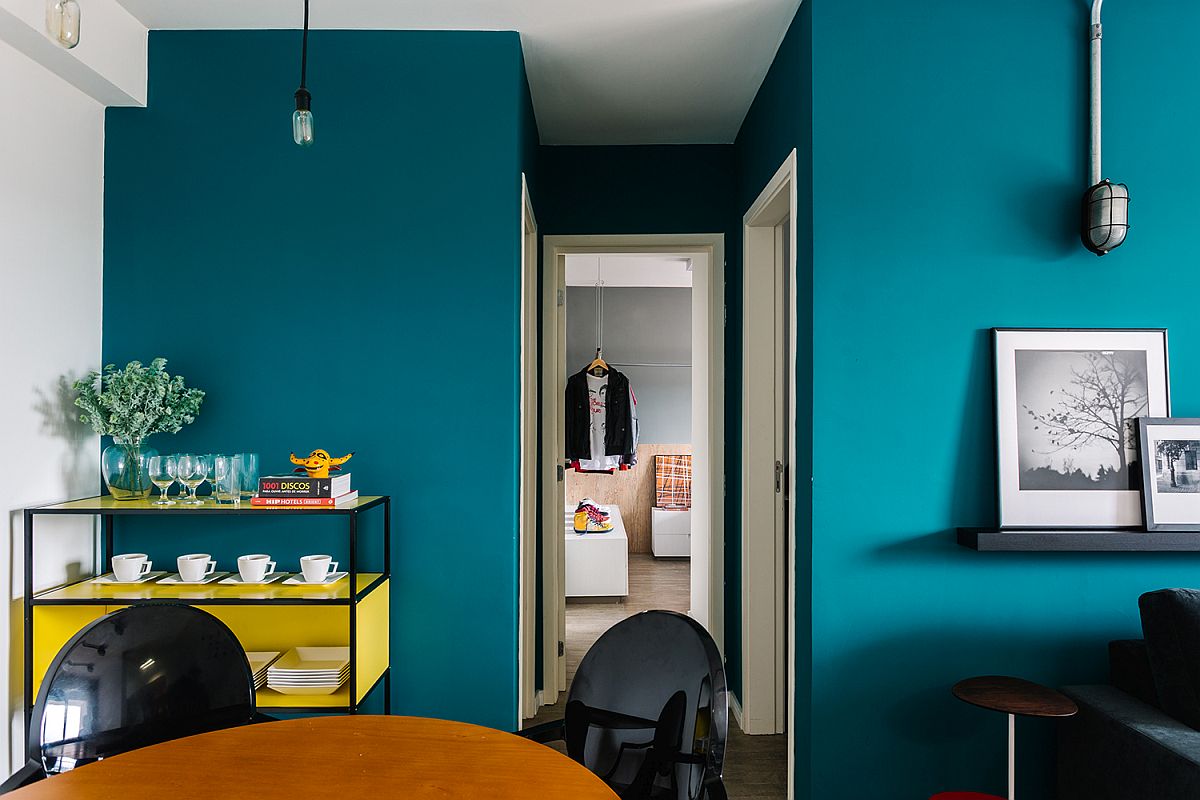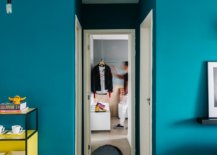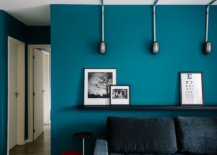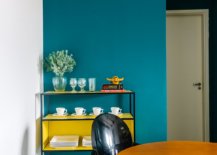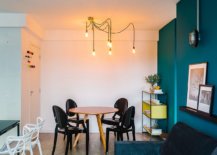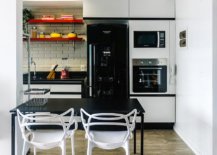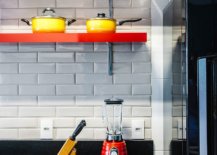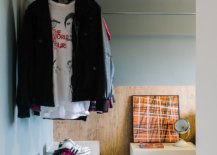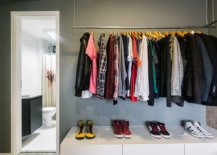 Apartment BC does all it can to eliminate dull corners with a floor plan that combines the small living area, dining space and kitchen to create a fabulous, modern social zone. A corner niche is converted into the black and white kitchen with dark appliance and countertops providing visual balance to an otherwise white space. Industrial-style Edison bulb lighting above the dining area makes an instant impact while the blue walls and curated yellow décor additions invite you indoors gleefully. With a slim, ledge-like floating shelf in black above the sofa holding framed photographs and artwork, there is plenty going on in this small apartment living space.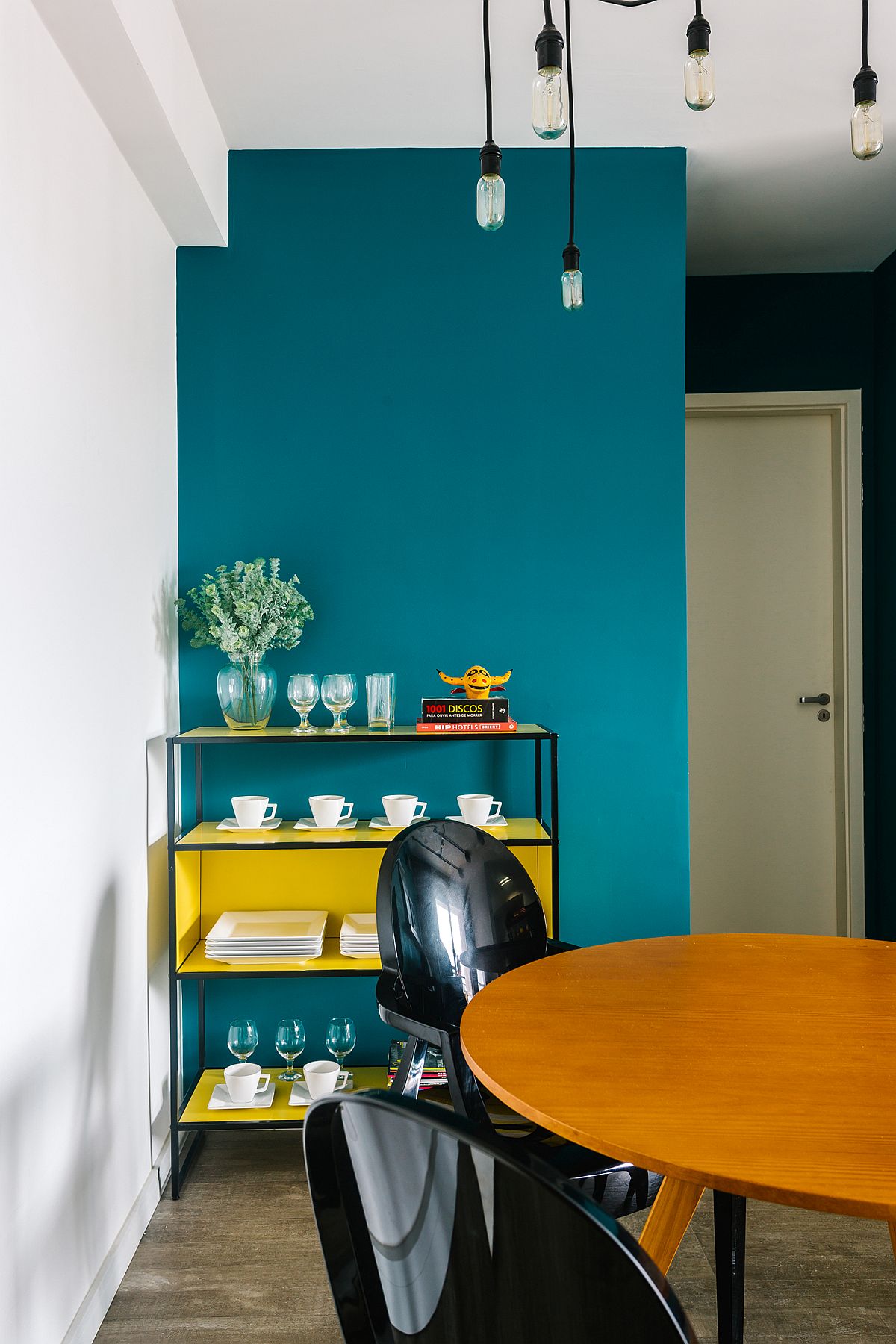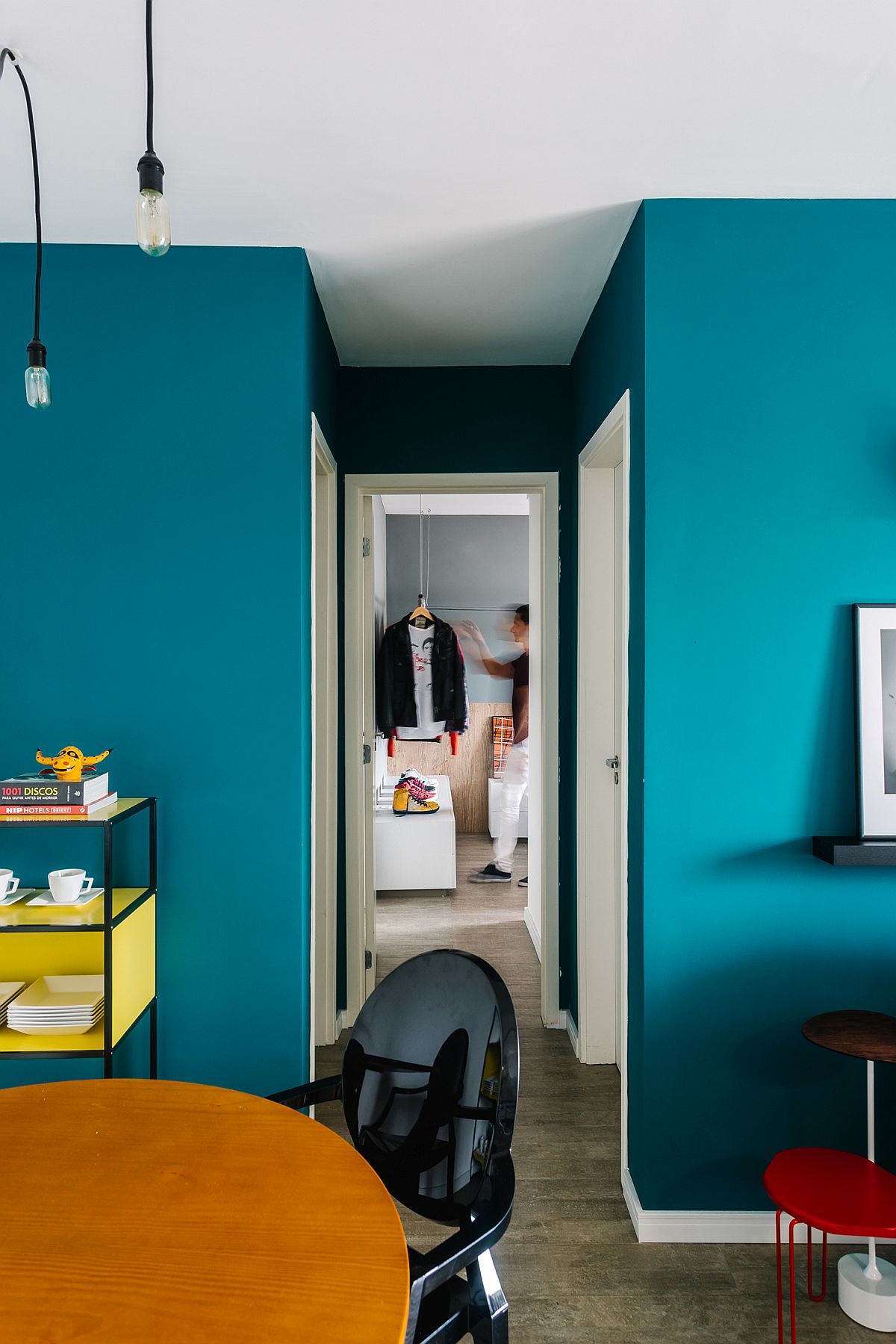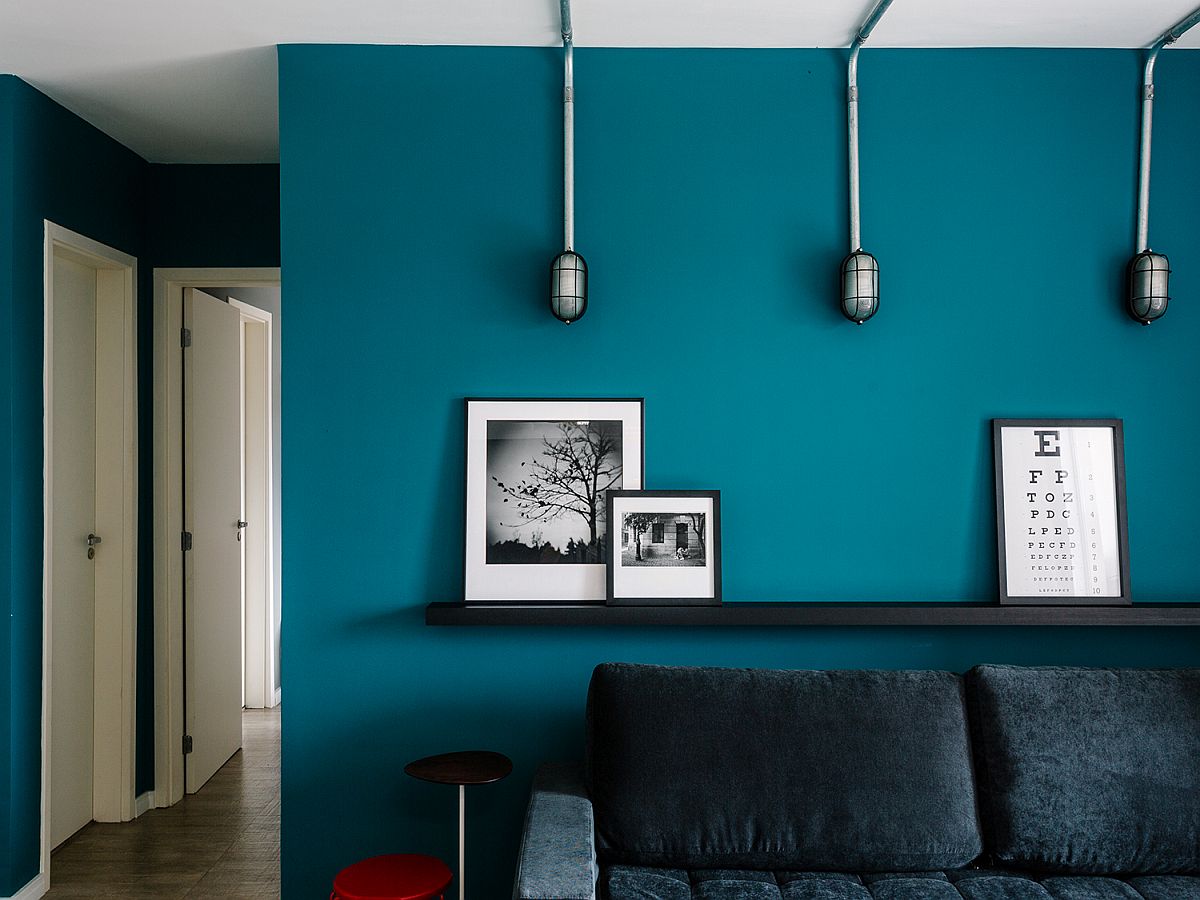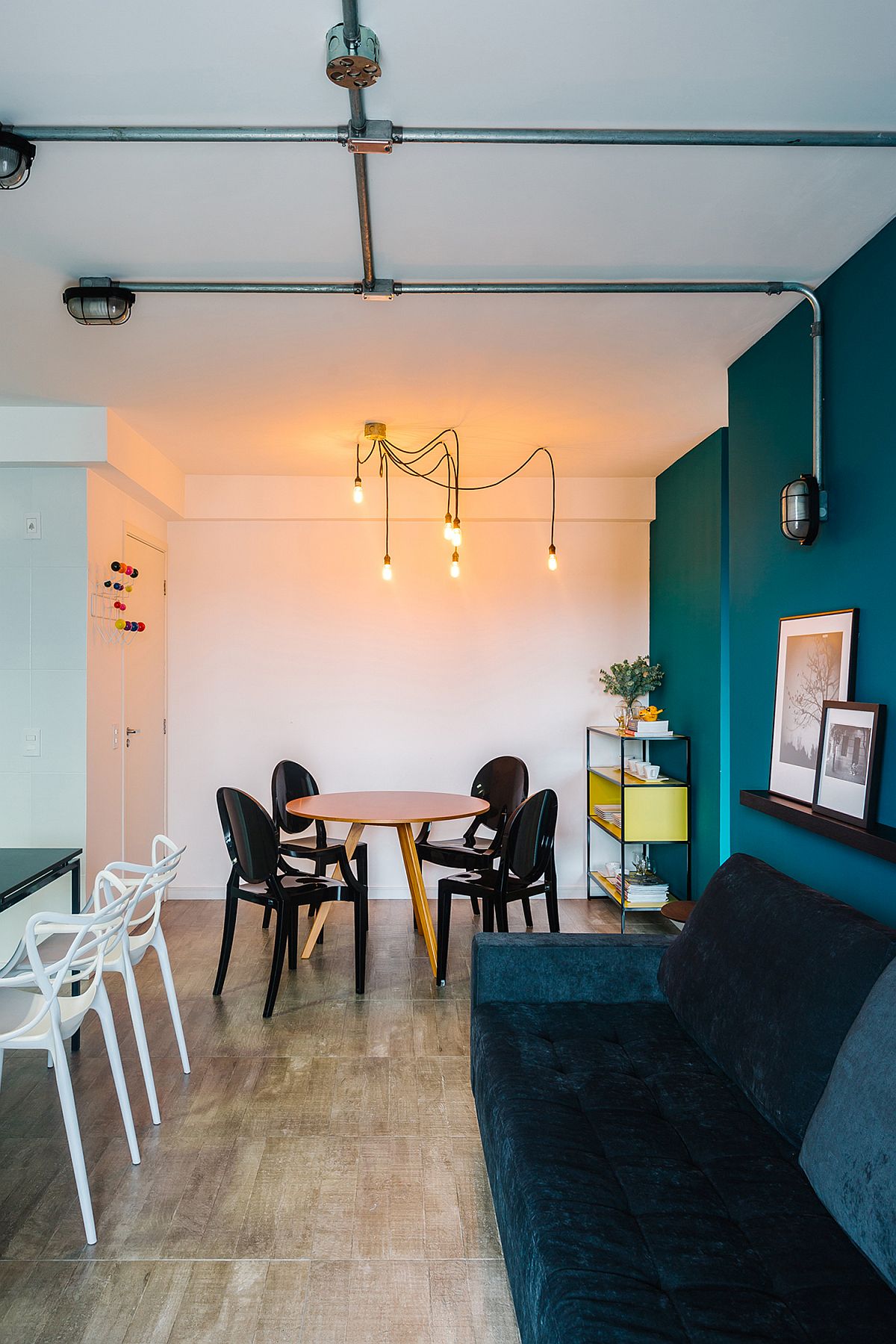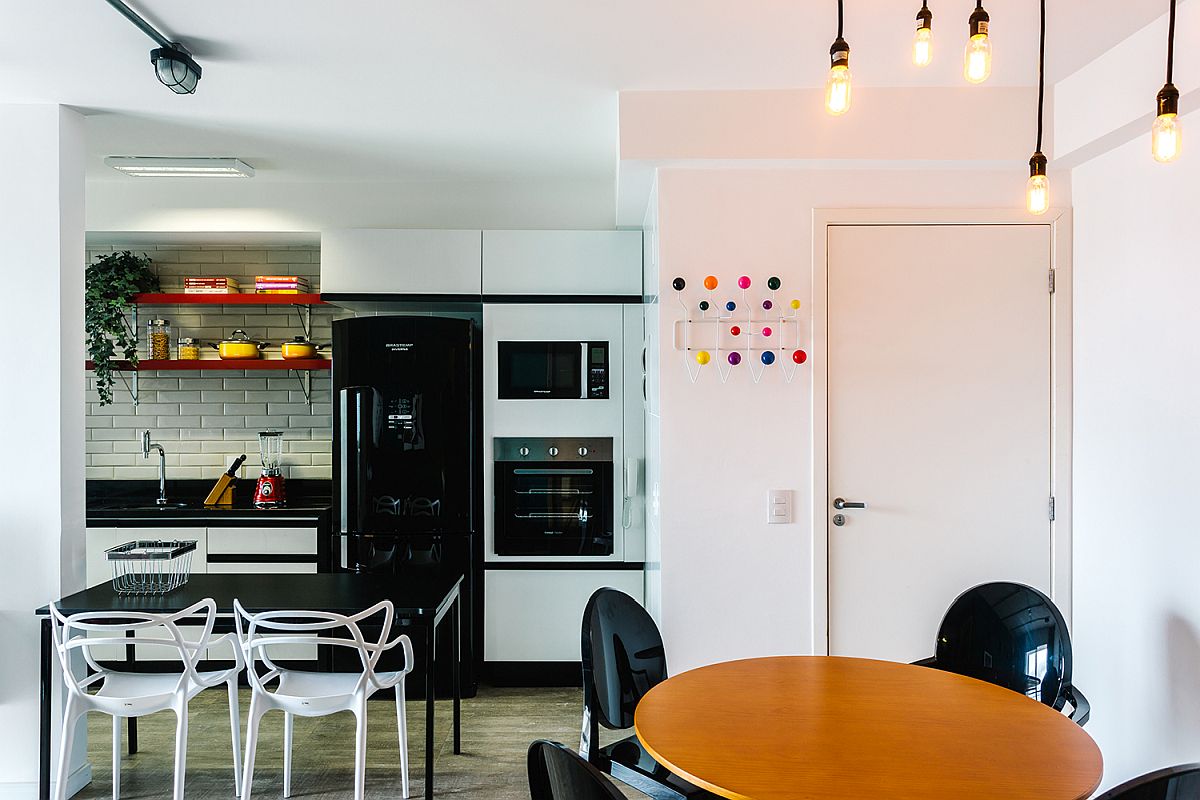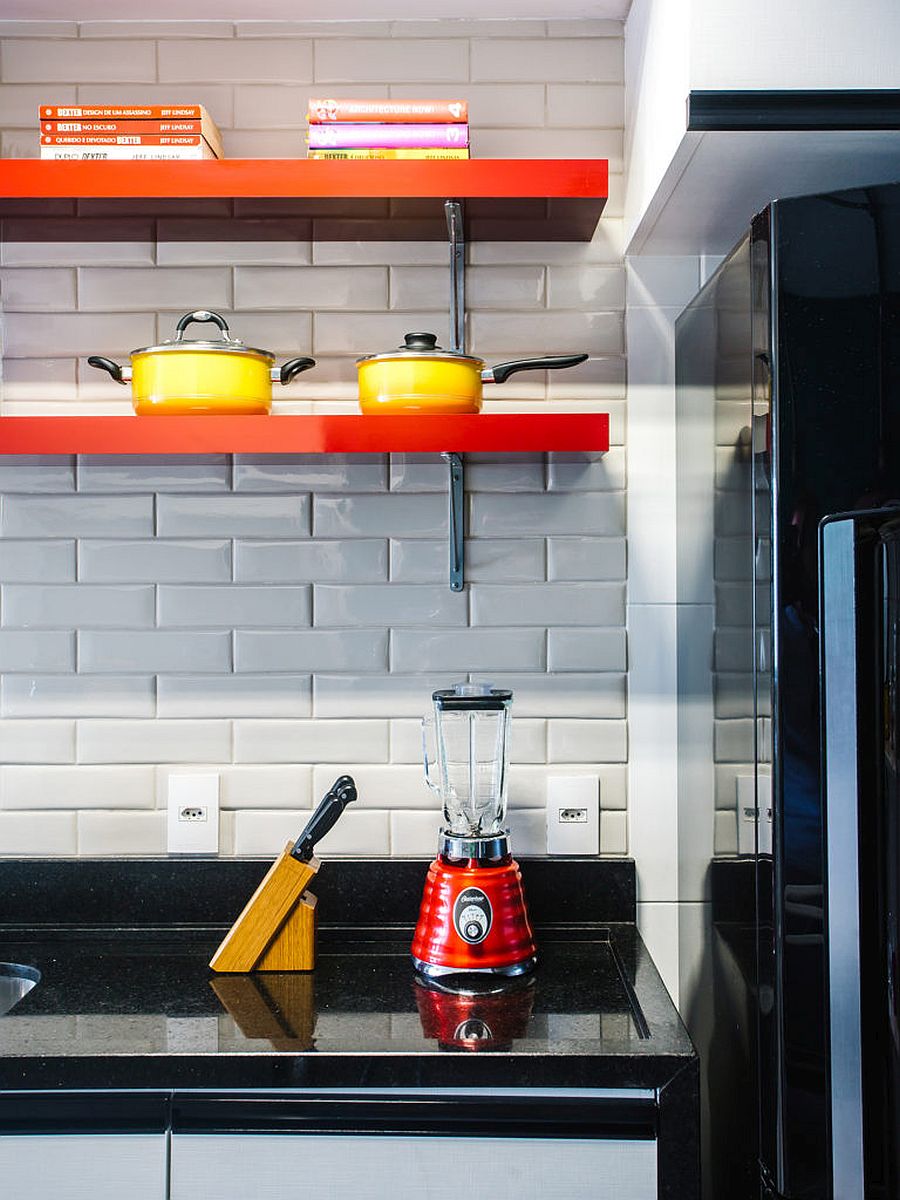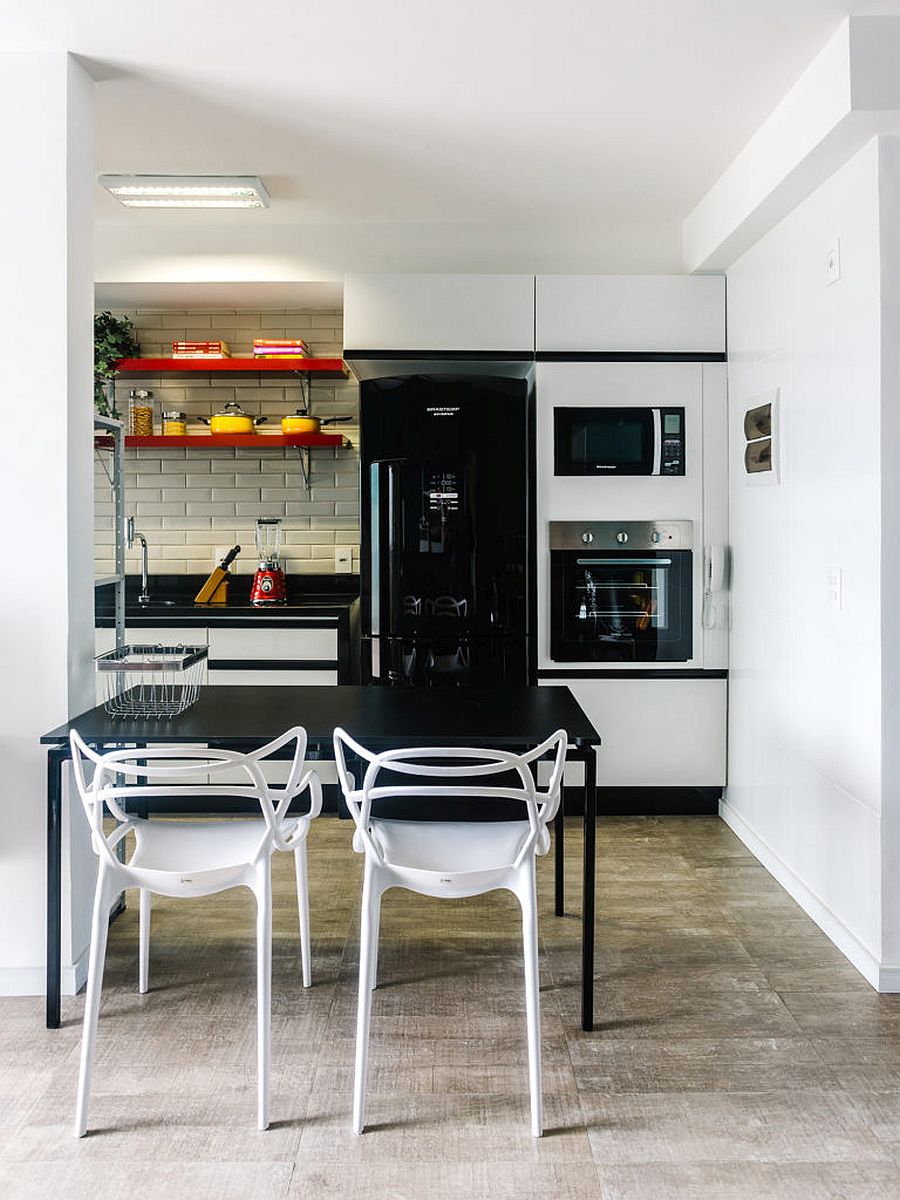 In the bedroom, an open closet with coat hangers and nifty, space-savvy nightstands steal the spotlight while bright, multi-colored tiles in the bathroom create an impact. A 65-square meter apartment that balances form with functionality… [Photography: Eduardo Macarios]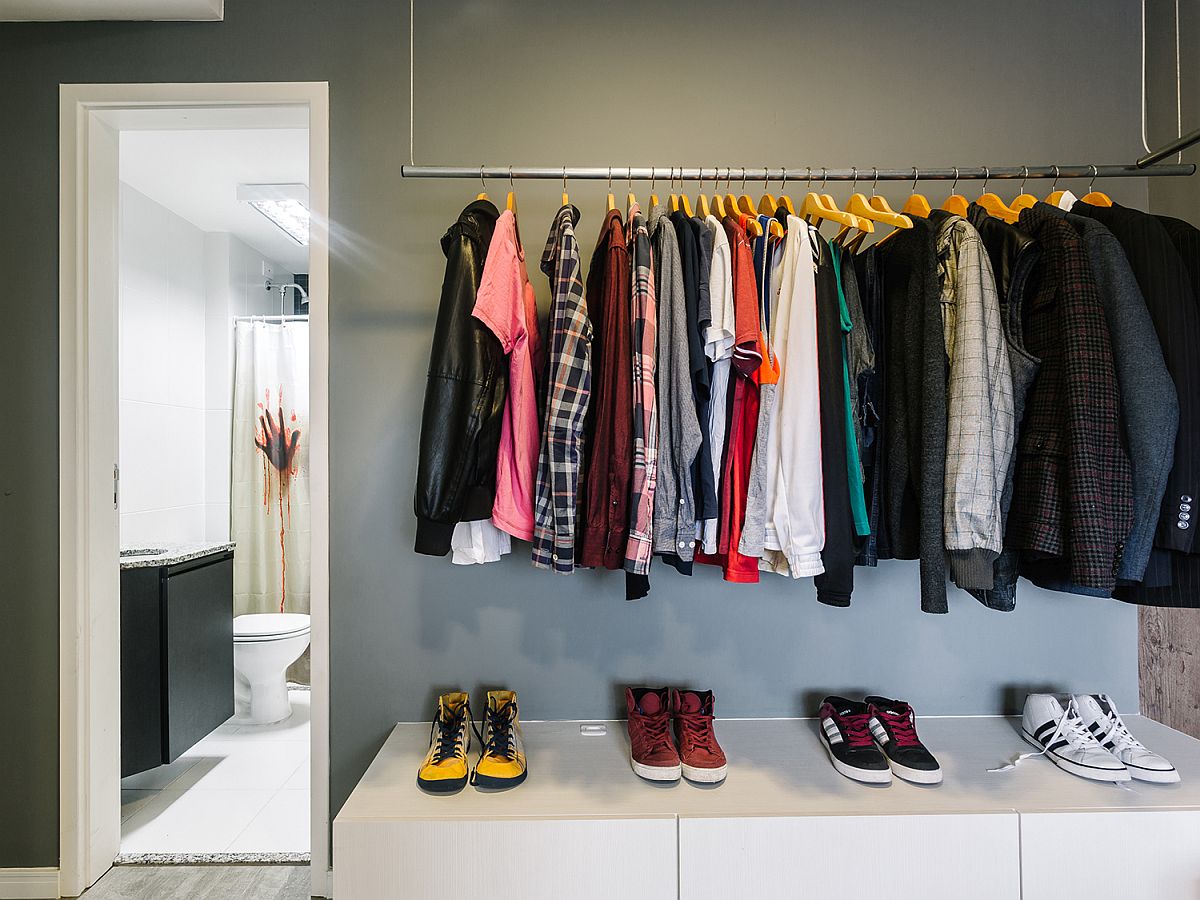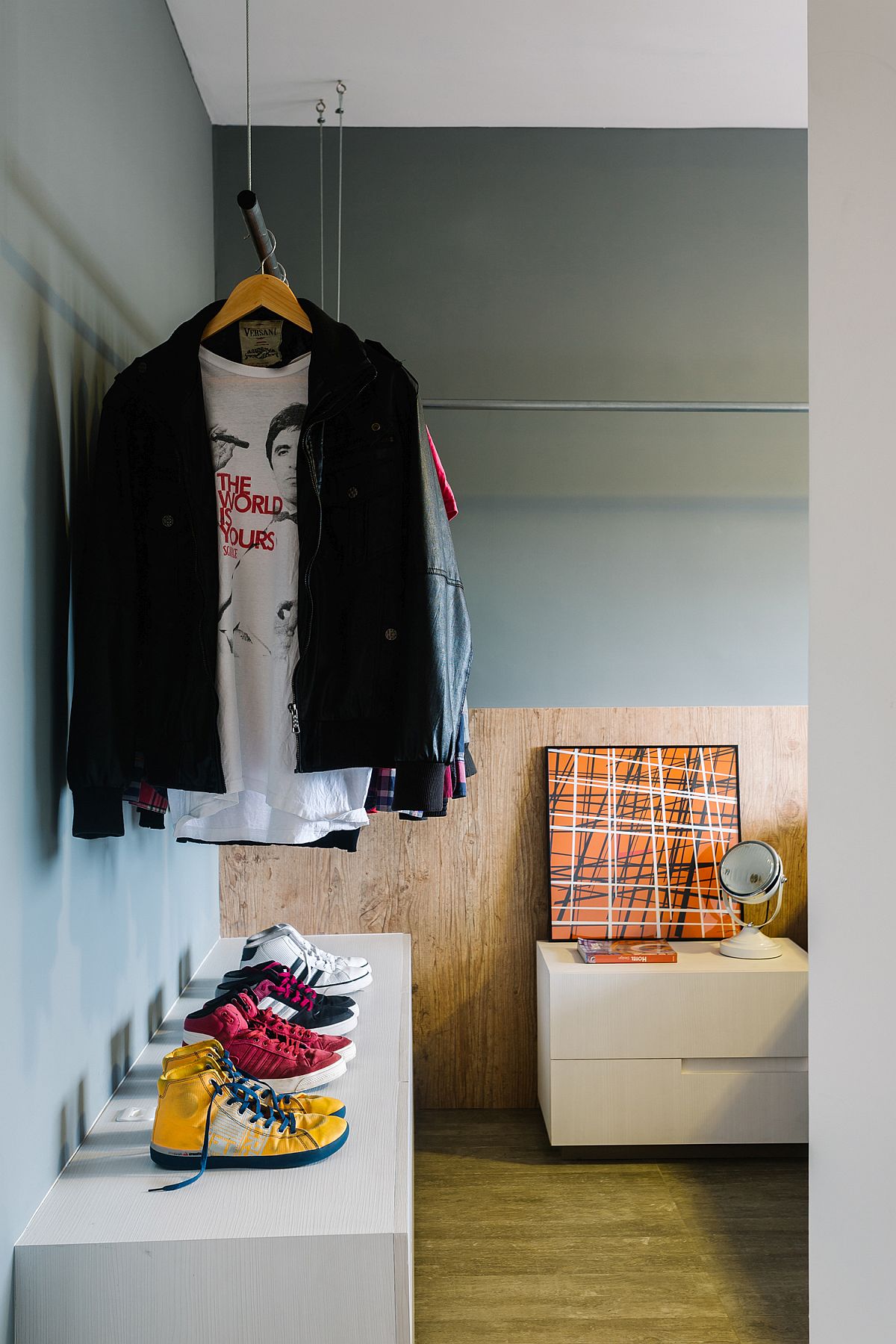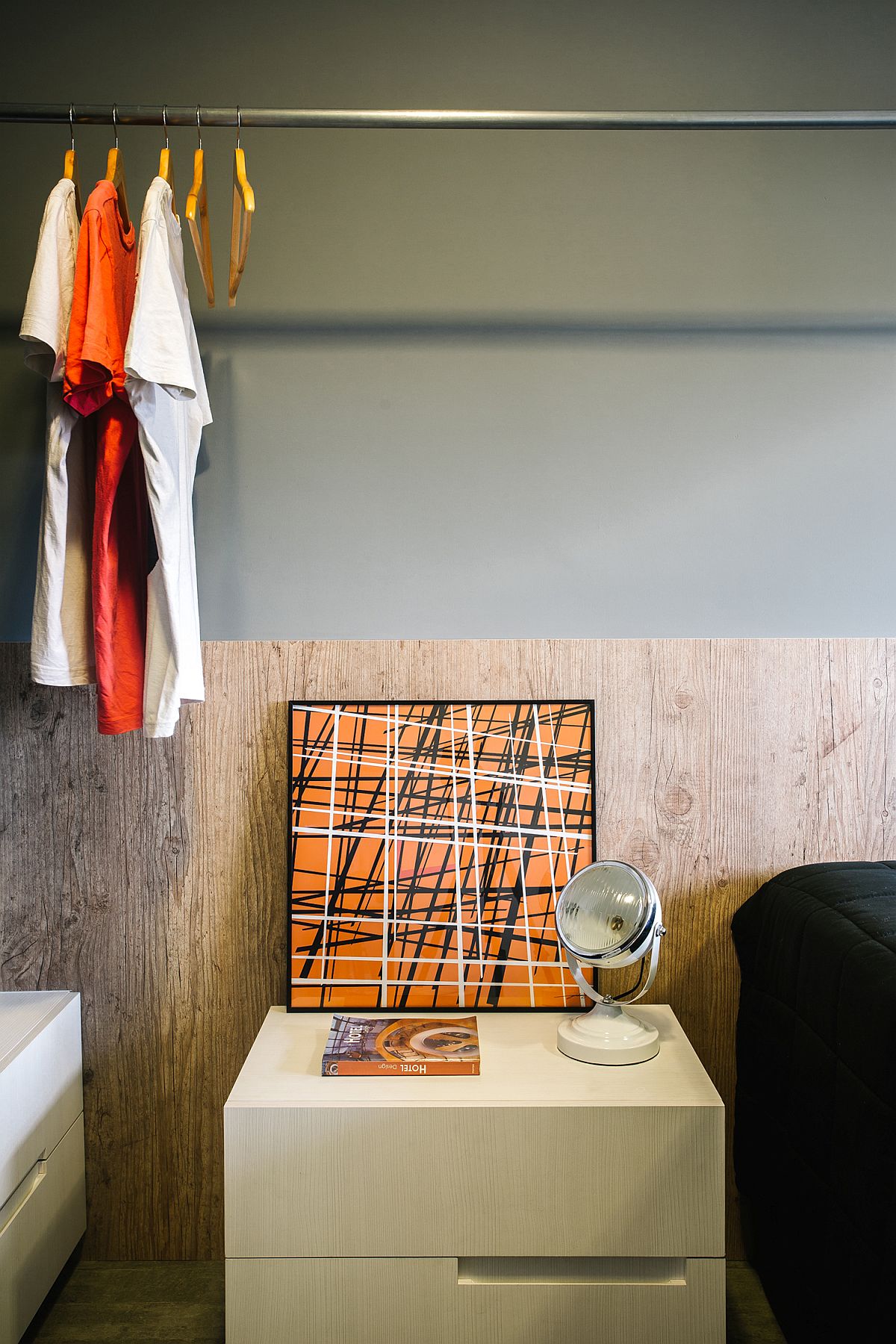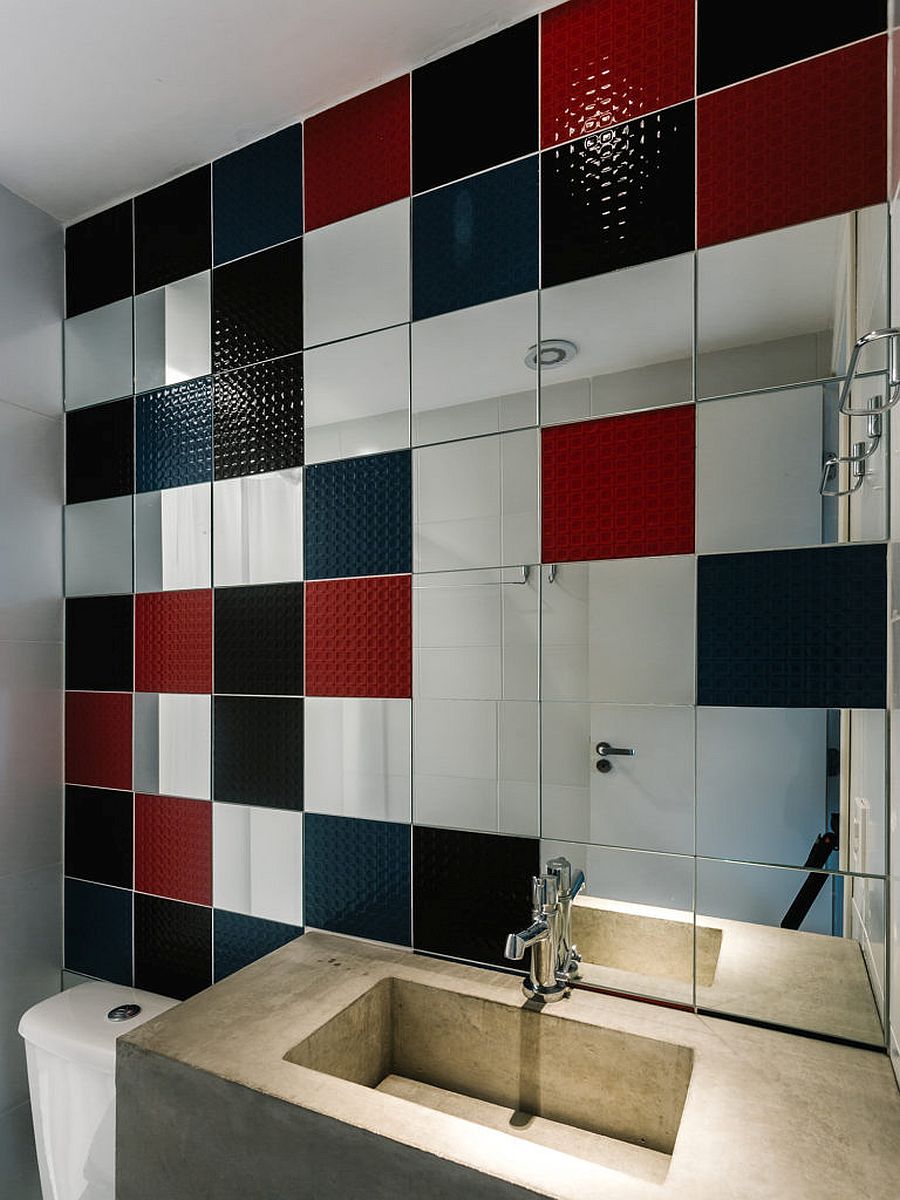 You're reading Apartment BC: Delightful Mix of Blue, Yellow and Modern Space-Savvy Design, originally posted on Decoist. If you enjoyed this post, be sure to follow Decoist on Twitter, Facebook and Pinterest.