06 Jul

Bam taking axe to 150 jobs | News




Bam has said it is cutting up to 6.5% of its 2,400 UK staff, as it becomes the latest major contractor to take the axe to its workforce because of the covid-19 pandemic.

The firm said it had begun consultations with 150 people and would be looking to try and redeploy them to other roles in the first instance. Sister civil engineering firm Bam Nuttall is thought to be unaffected by the losses.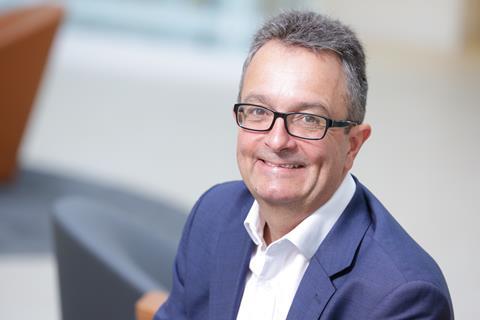 In a statement, Bam, which is headed up by chief executive James Wimpenny (pictured), said: "We take this step reluctantly and with deep regret. We will redeploy people if possible to other parts of our business or to roles within the wider group.
"If we cannot redeploy somebody and redundancy is the only option, then we will support them in the best way we can during the process and as they leave the business."
It added that recent contract wins, including a £150m arena next door to Manchester City's stadium, had helped reduce the scale of the losses.
But it admitted: "The coronavirus however is significantly affecting demand. We are already seeing a slowdown in new orders and we anticipate this will have an impact on our 2021 revenue.
"We must therefore protect our business and future staffing levels. Further reducing costs will help us retain our strong balance sheet and good liquidity, protect remaining jobs, and remain competitive and well-placed to serve our clients."
Last week its Dutch parent Royal Bam warned the crisis would send it nosediving further into the red when it reports its interim results next month.
The firm said its loss for the first six months of this year had widened to between €130m (£115m) and €150m (£133m).
It blamed covid-19, a problem job in Germany and a poor performance from its 600-strong Bam International arm, which it has decided to close.
In May, Bam Construct, which earlier today completed work building a new NHS Nightingale Hospital at Exeter, said all its staff will be taking a 20% pay cut until the end of July but full pay is being reinstated from the following month. At the time, the firm had 500 employees on furlough although this number is understood to be gradually coming down.