29 Sep

Beautifully Renovated Victorian Terraced House Blends Art Deco with Steampunk




If you love a mix of eclectic brilliance, art deco influences and a restrained Steampunk appeal thrown into the mix, then the beautifully renovated Steampunk House in London is the one for you. Revamped and carefully renovated by Bradley Van der Straeten Architects, the new interior of this three-bedroom Victorian terraced house combines several different influences while adding new spaces to the home and extending the living area along with it. An open plan living space that is connected with the dining area and the kitchen forming the heart of the house. Adding color and uniqueness while opening up the previously split spaces and combining them is a fabulous mustard yellow steel frame that leads to the lovely lounge.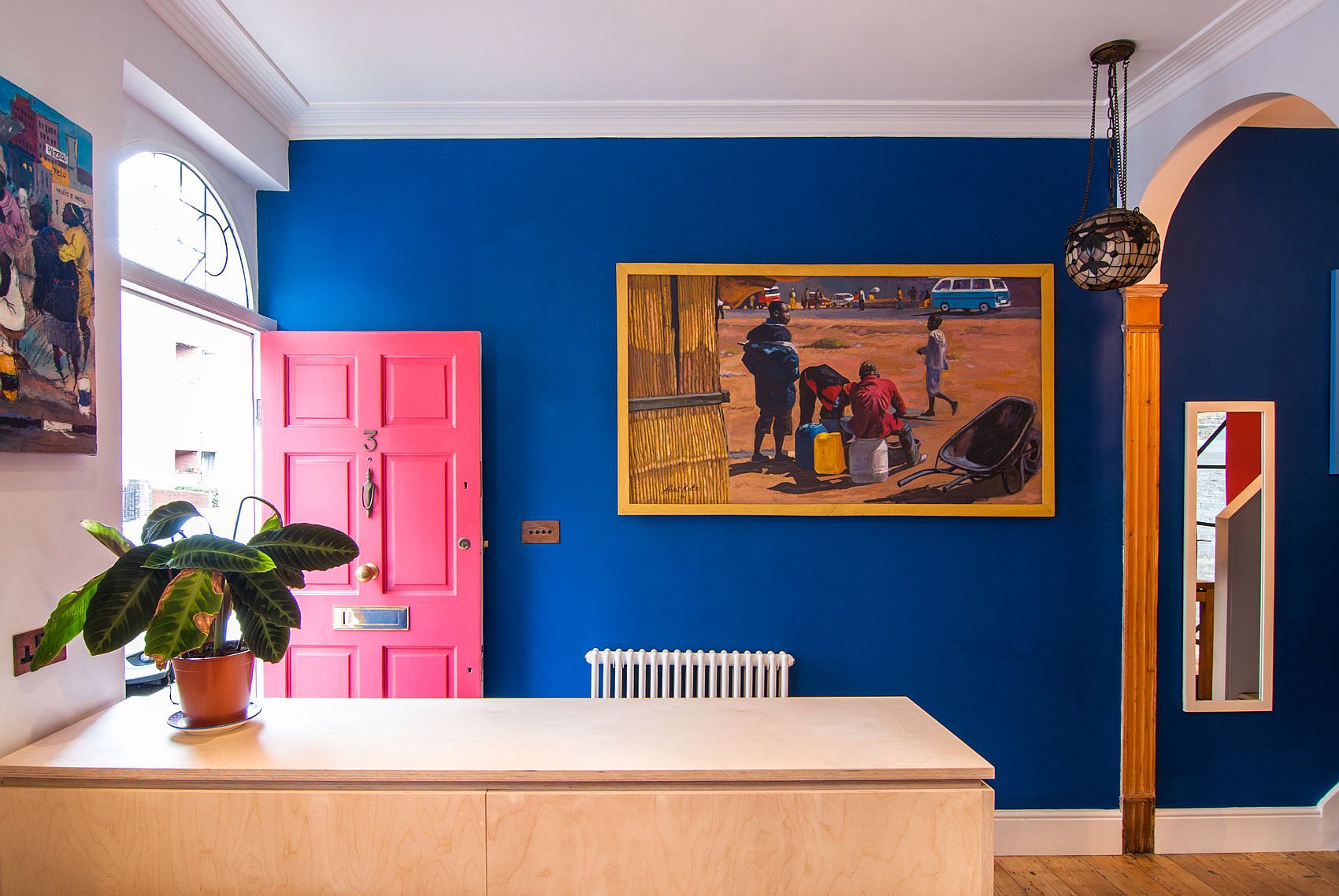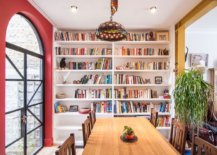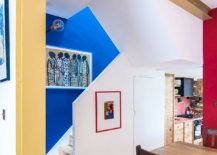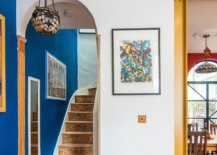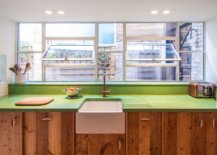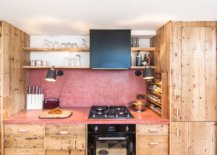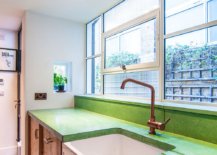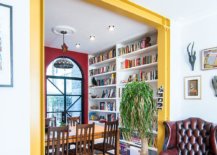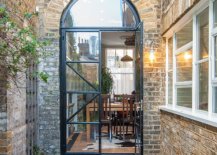 There many unique features inside the house that blend form and functionality in a seamless manner while altering the ambiance inside. In the revamped lounge, a staircase leading to the upper levels is now more visually connected with other spaces while a bright blue walls gives it a special identity. An arched window that previously stood between the lounge and the garden has been replaced by a door that offers access to the outdoors with the kitchen on the other side showcasing its own fabulous mix of colors and finishes.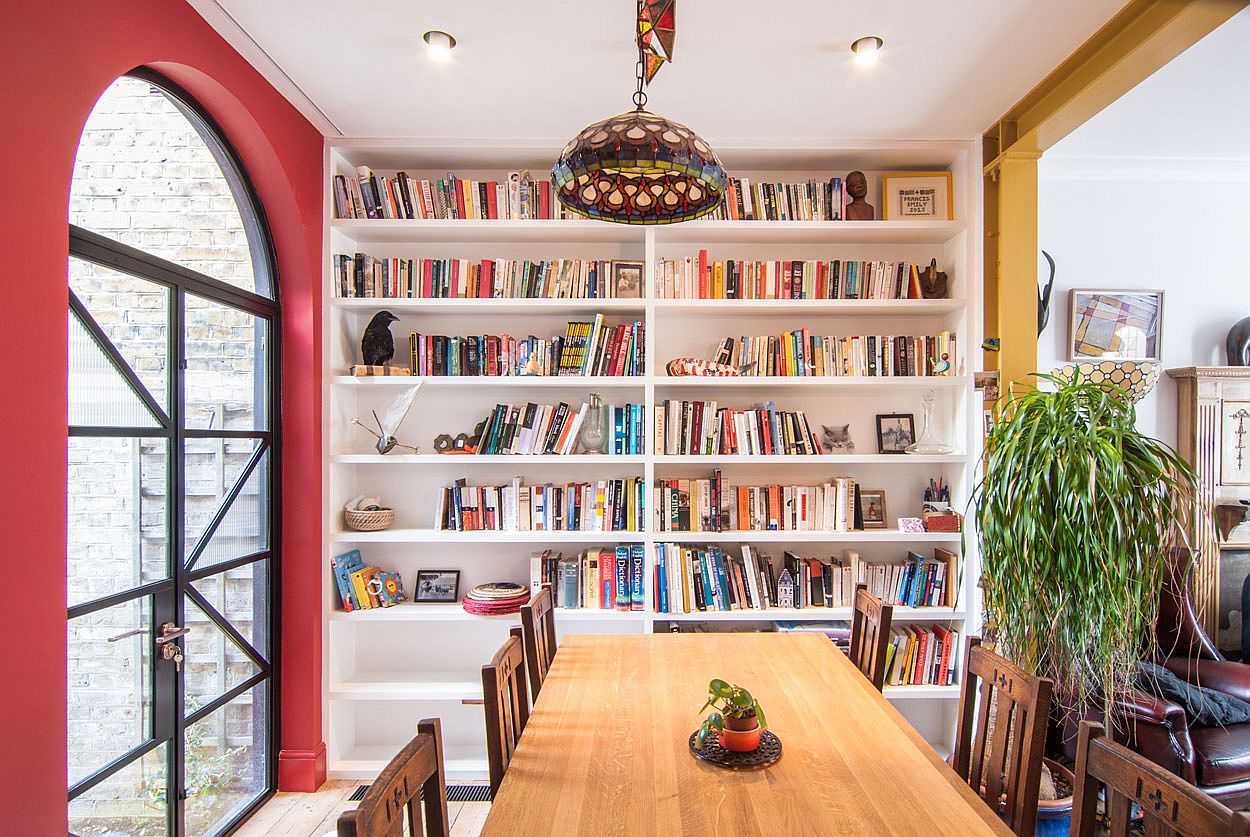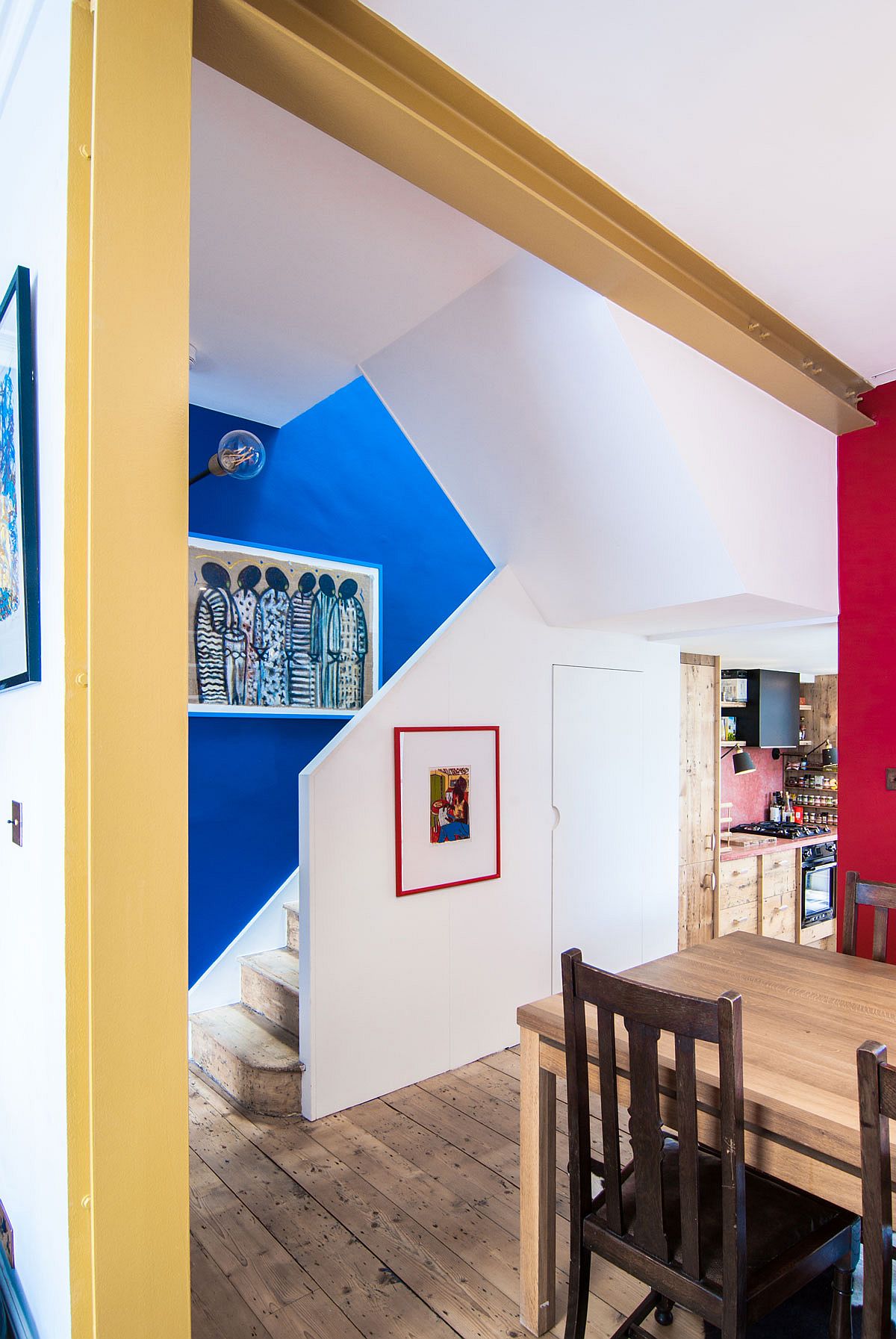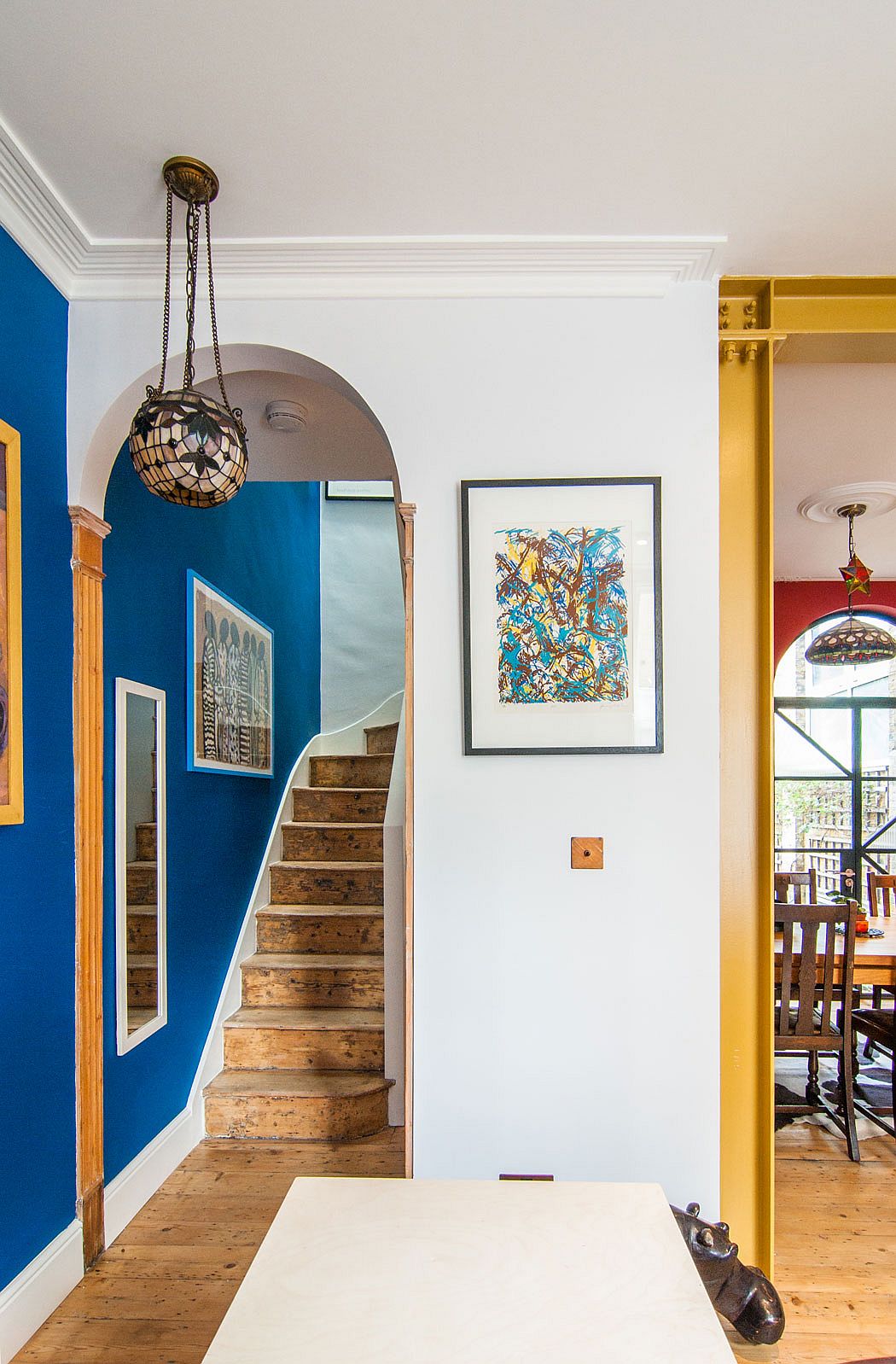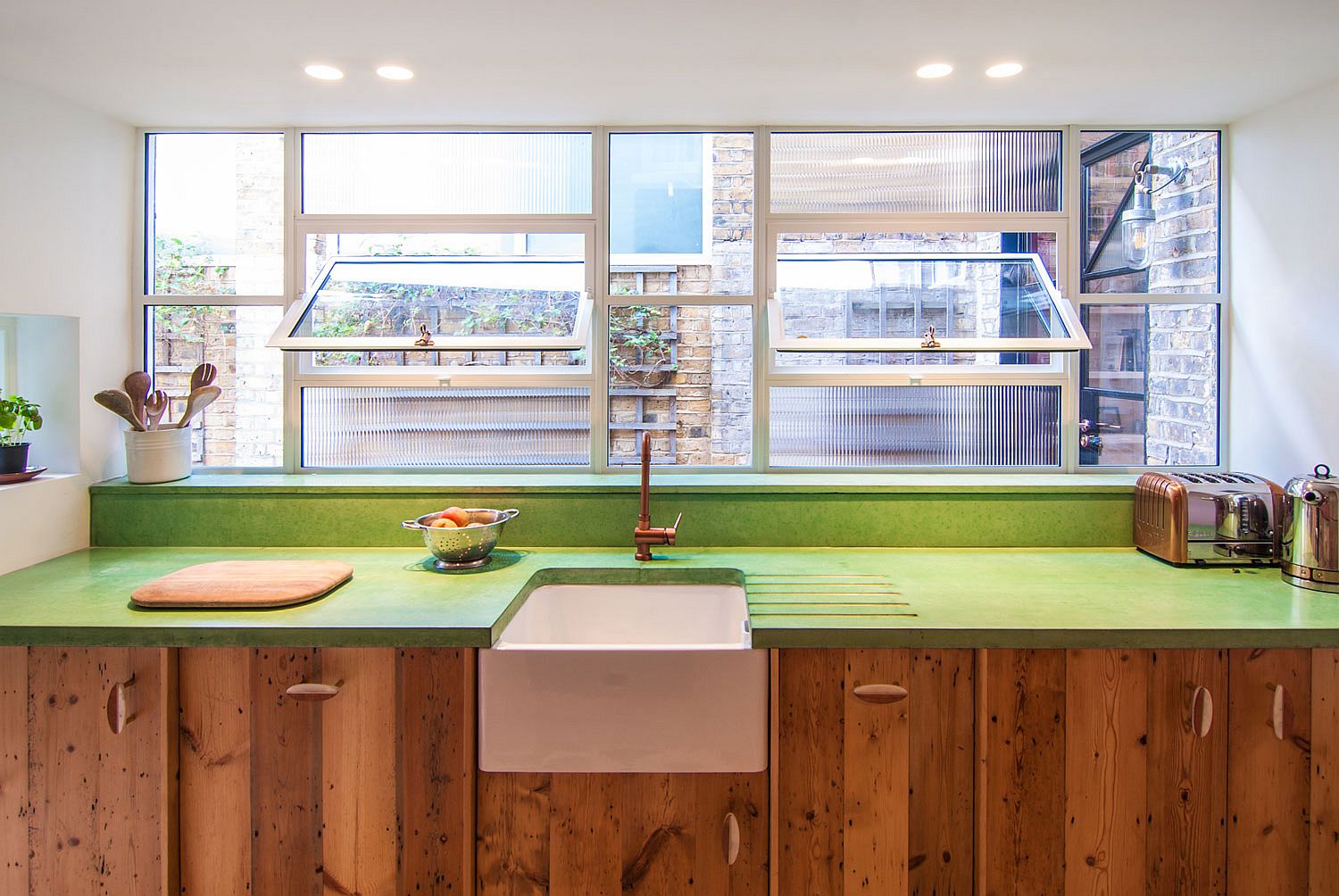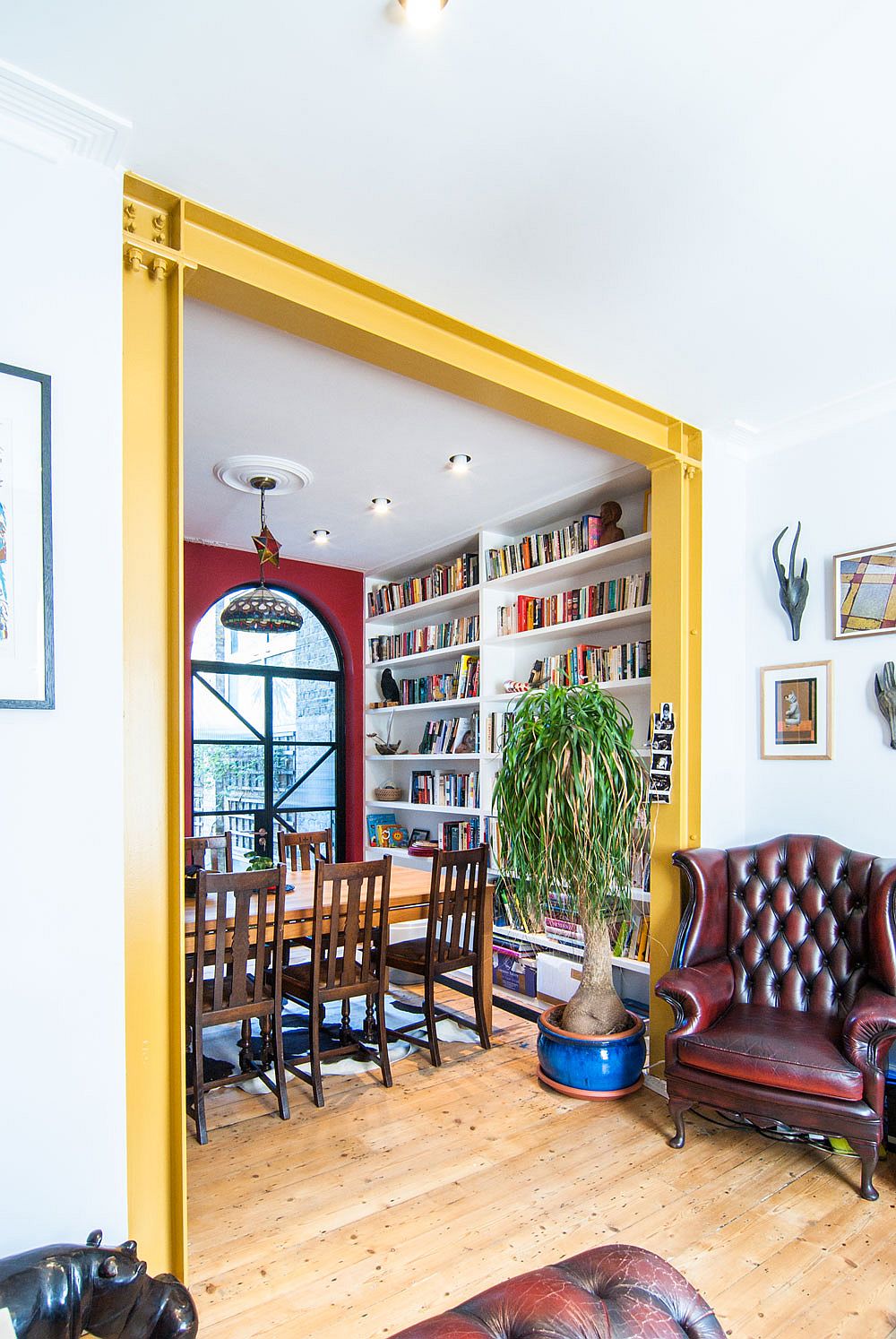 Reclaimed floorboards from another room were turned into the custom kitchen shelves and cabinets while concrete countertops in green on one side and orange on the other ensure there is absolutely nothing dull about this space! A skylight that brings light even into the lower level of the house, smartly ventilated bathrooms and new windows put the final touches on this exquisite and eclectic makeover.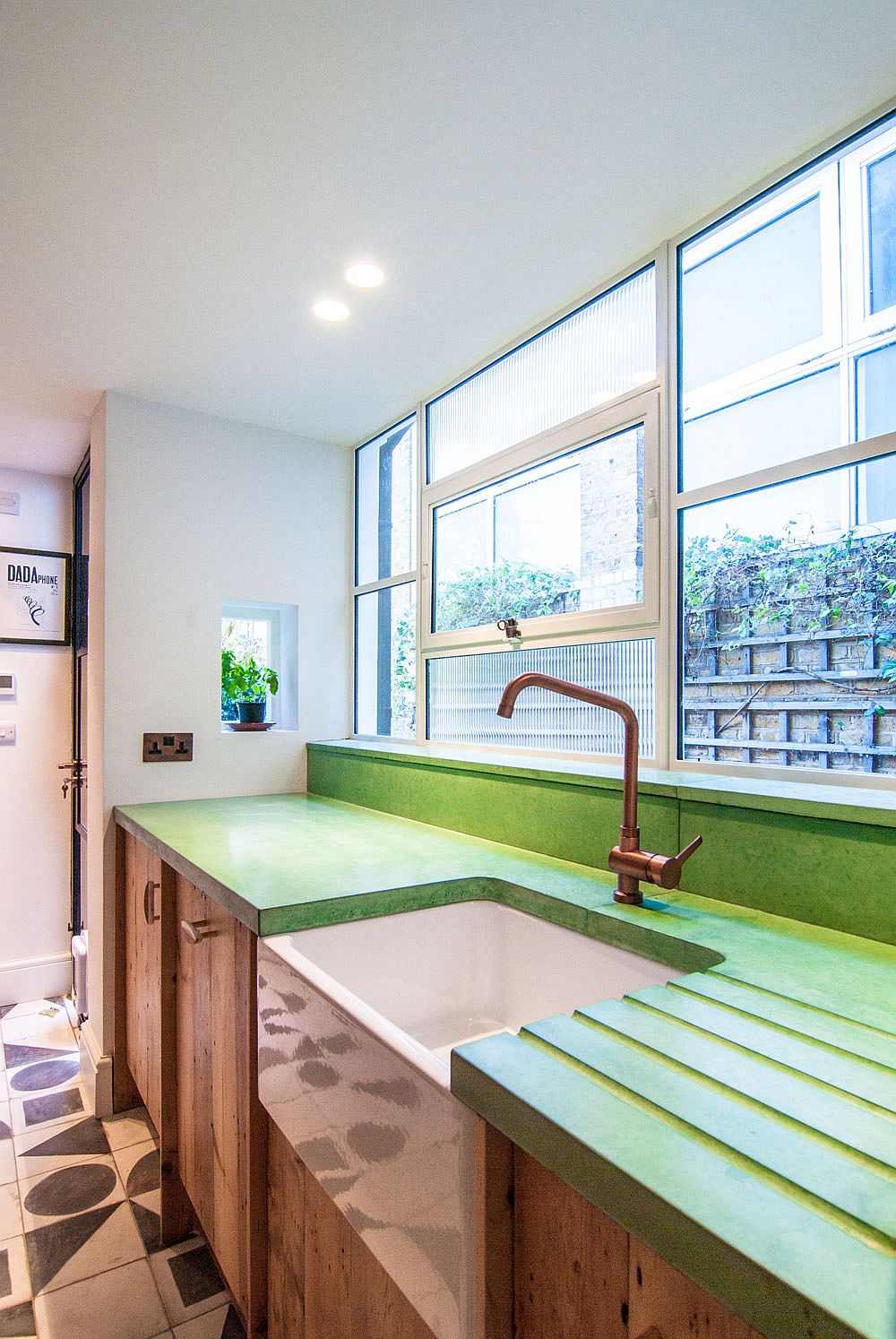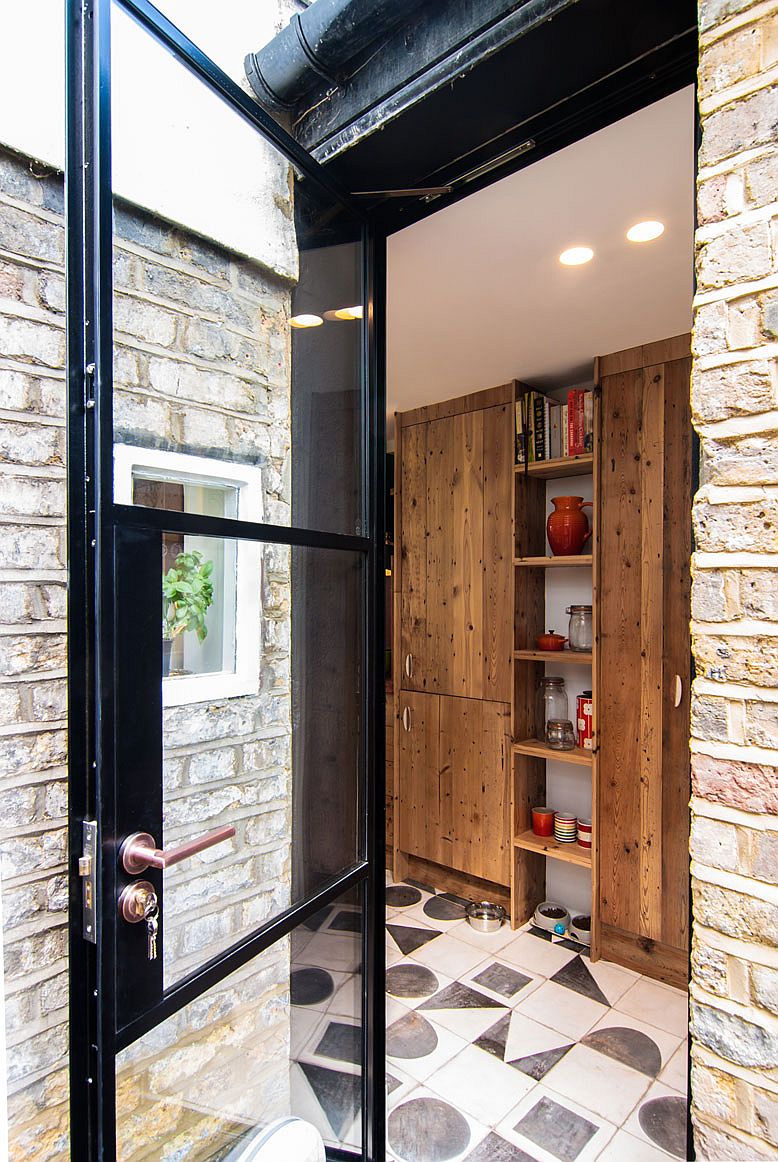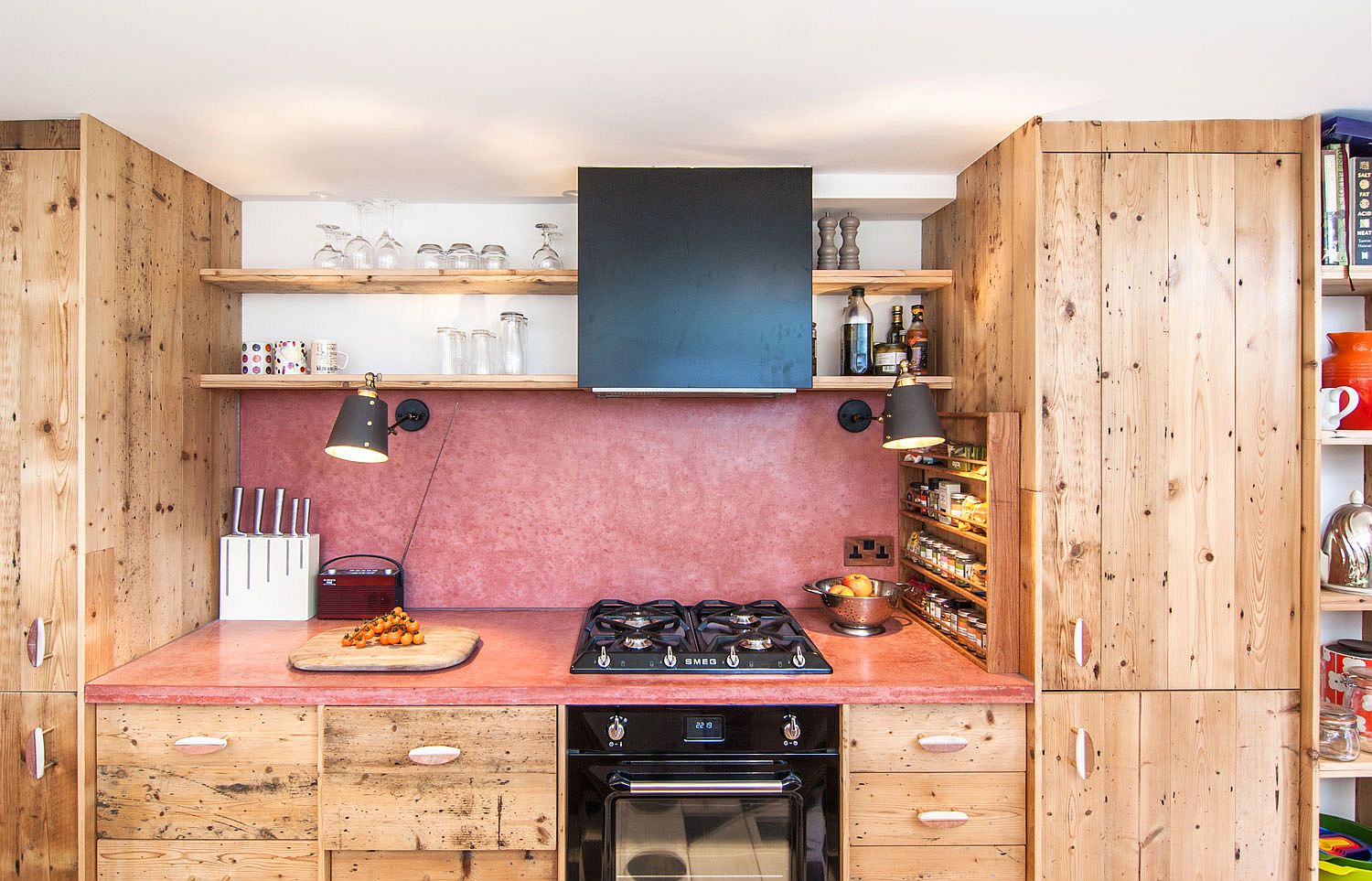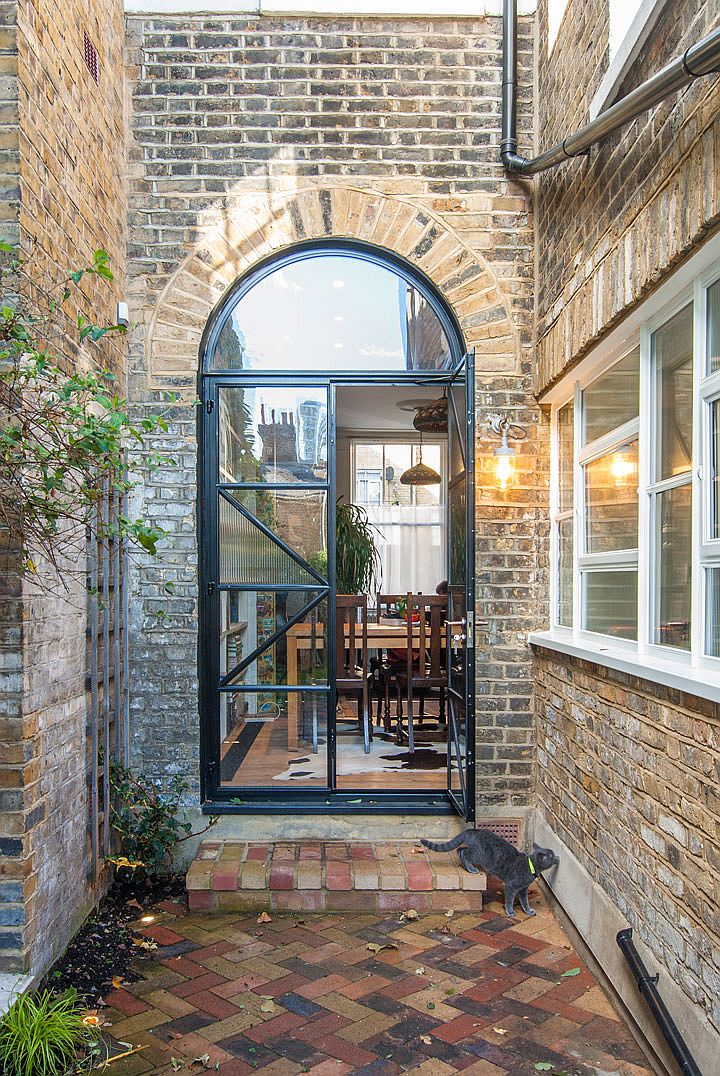 You're reading Beautifully Renovated Victorian Terraced House Blends Art Deco with Steampunk, originally posted on Decoist. If you enjoyed this post, be sure to follow Decoist on Twitter, Facebook and Pinterest.