12 Sep

Best Small Dining Rooms From New York City: Polished and Space-Savvy




Every home has a unique set of demands and with changing lifestyles and work culture, the old idea of an exclusive and relatively extravagant dining room is starting to fade away. Sure, there are plenty of homes where the formal dining room is still the place where friends and family gather to have a lovely time as Holidays and special occasions come along. But you also see more and more homeowners prefer an open plan living area with the dining space standing between the living space and the kitchen. This acts as one large social zone that everyone can enjoy; even while the food is being prepared and served!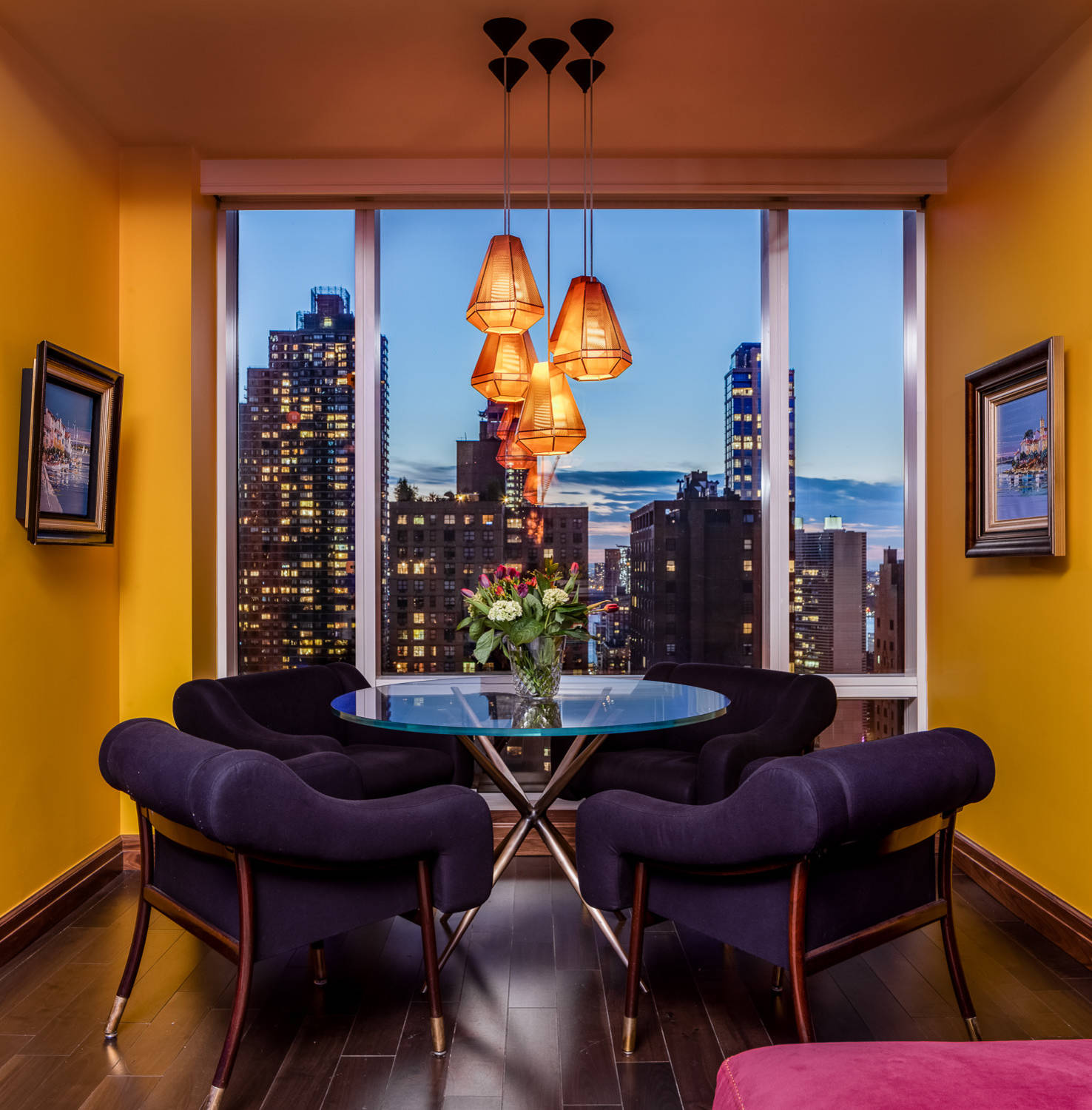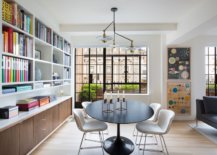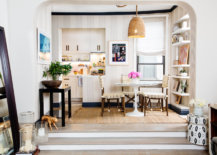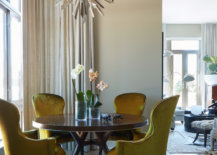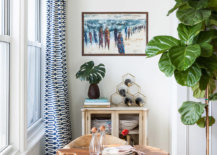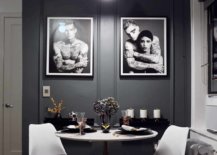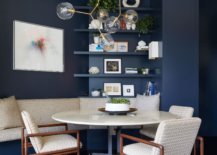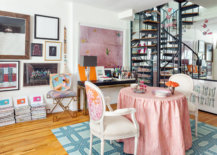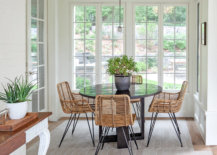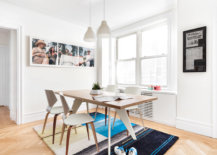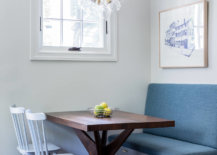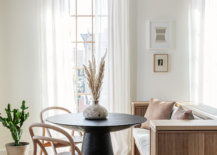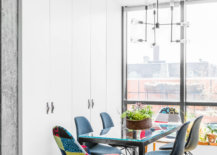 This has seen a spurt in small dining room ideas – spaces that can seat anywhere between two to six people with ease and are not removed from the living area. When it comes to making most of limited square footage and ushering in new styles and trends into space-savvy, small interiors, few cities come close to the sheer brilliance of New York City. Whether it is amazing small kitchens with a view or small bedrooms that provide a window into the eternally busy city, home in NYC have a flavor of their own. Today, we step into the many gorgeous and clever small dining rooms from the city and search for inspiration that would come in handy in our own homes.
Backdrop Clad in Neutral Hues
It is barely a surprise that many small dining rooms across New York use a color scheme where white plays a major role in shaping the background. This allows you to combine the living area with the dining space and kitchen in a much easier fashion. It also gives you a flexibility when it comes to switching between decorating styles and you will not have to repaint the walls all too often. Accent colors tend and wall art (which we will get to later) make a bigger impact here visually and while also improves overall ventilation of the room. If you are bored with white, gray and beige also offer lovely alternatives.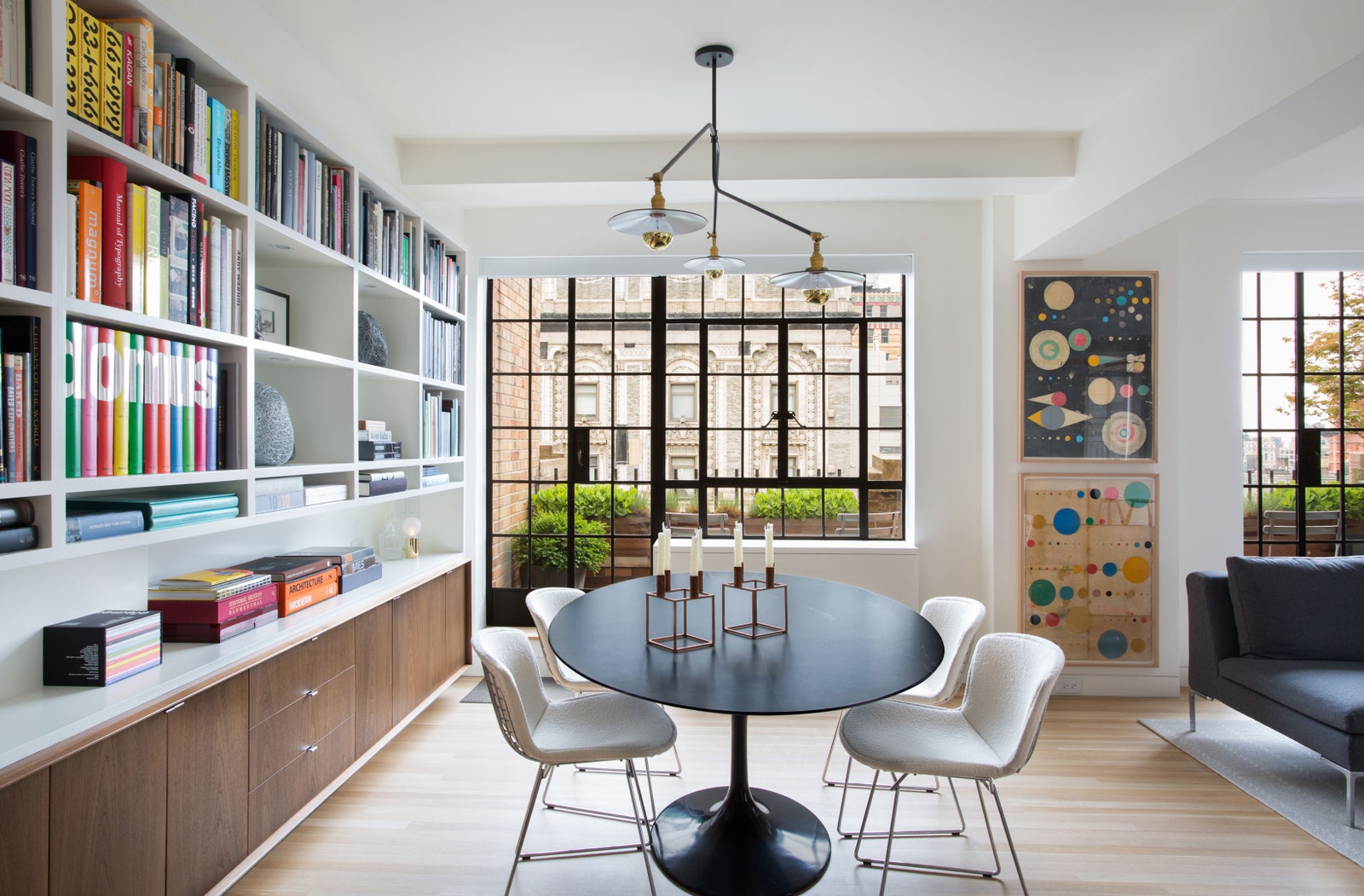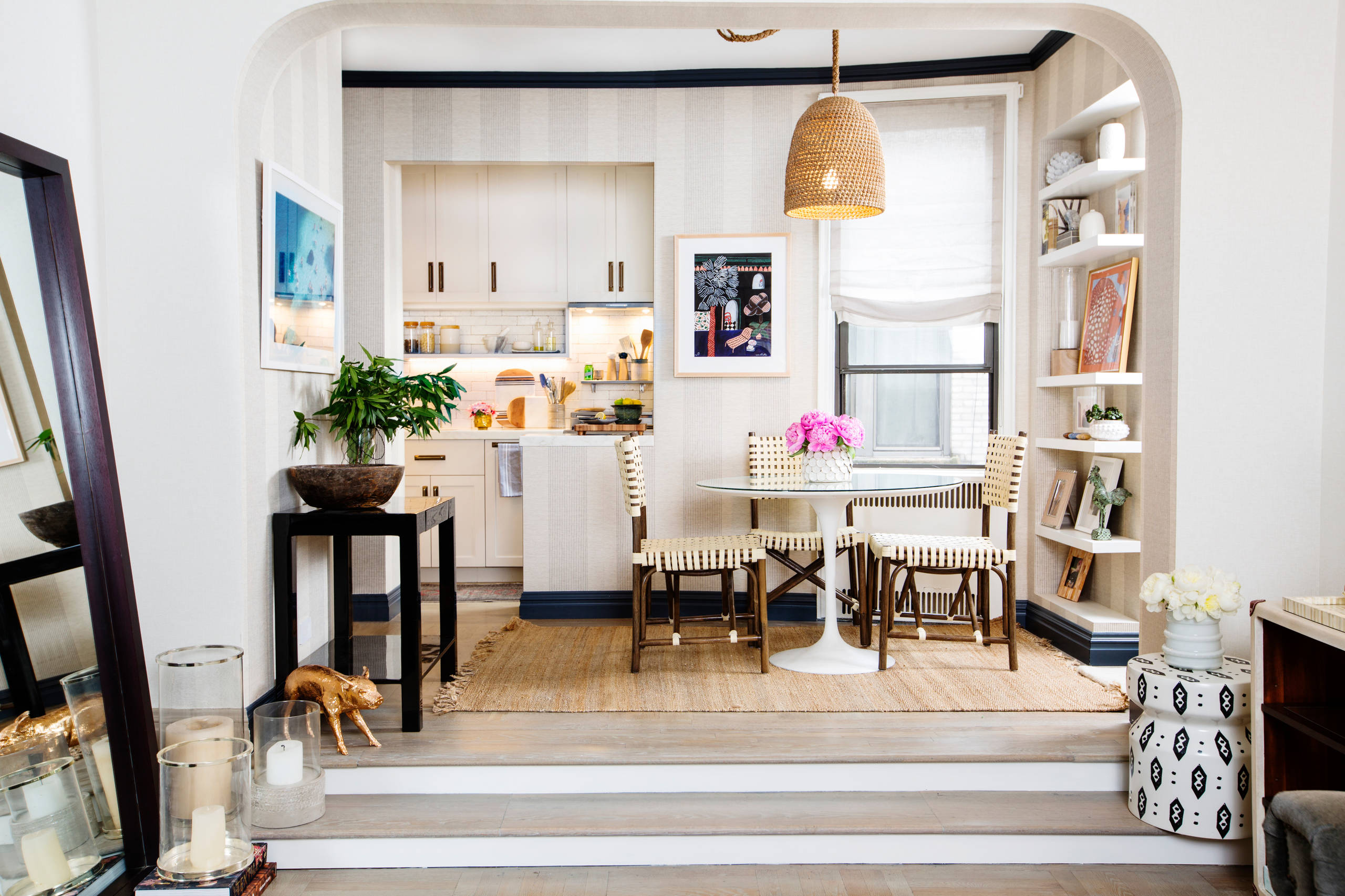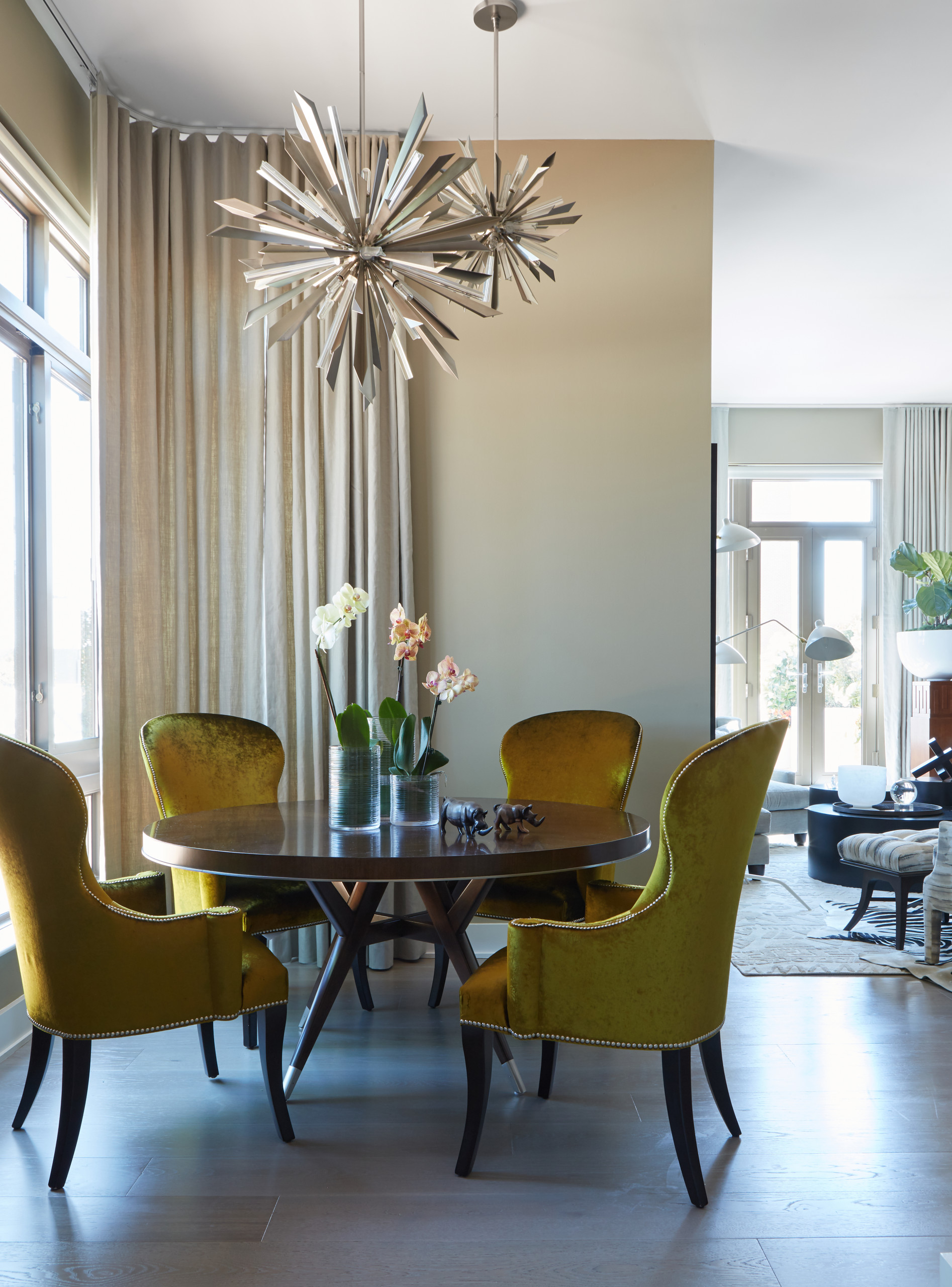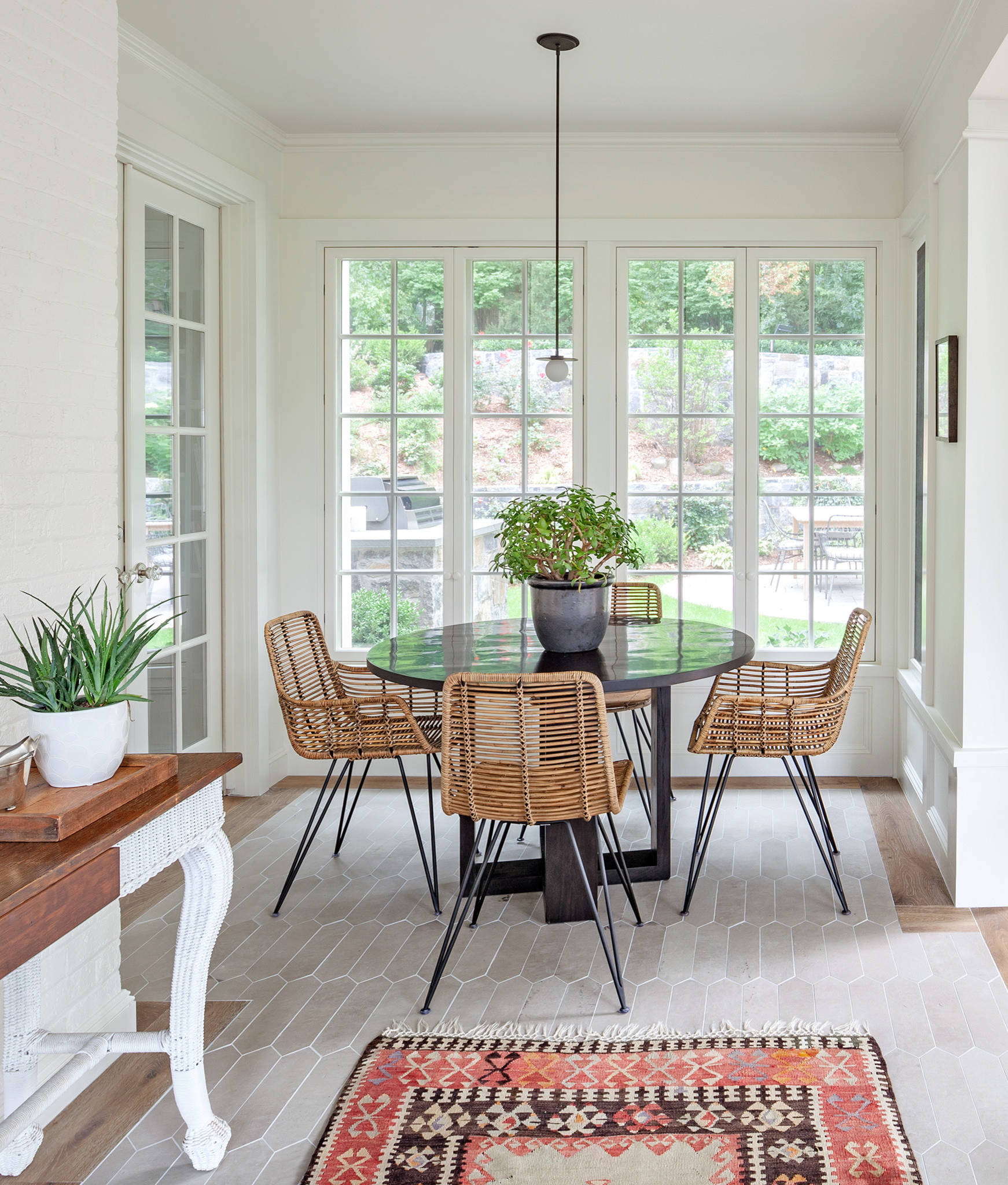 Brilliant Infusion of Color
It is amazing how in many small dining rooms across the city, we find a captivating infusion of bright colors even while keeping the backdrop as neutral as possible. This is what makes these dining spaces so special and the way you choose to use these bold color splashes depends both on your taste and the style of the room. Wall art is the most obvious choice and almost a must in every decent NYC home. Then you have rugs, chairs, pendant lights and chandeliers being used in the small dining room to add different colors; but all with a sense of harmony! Do not go overboard with too much pattern in here as we do not want the small dining area to seem crowded and awkward.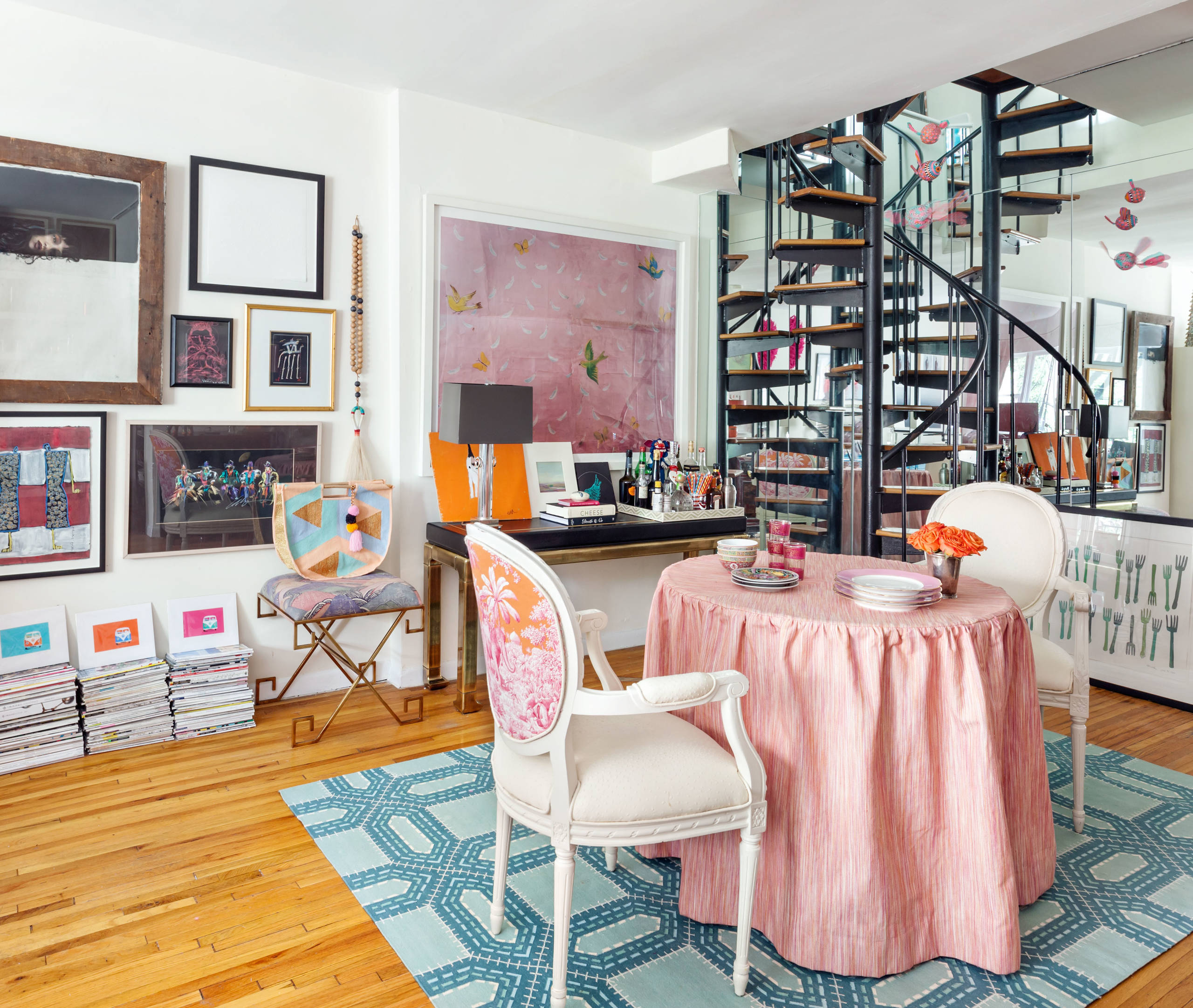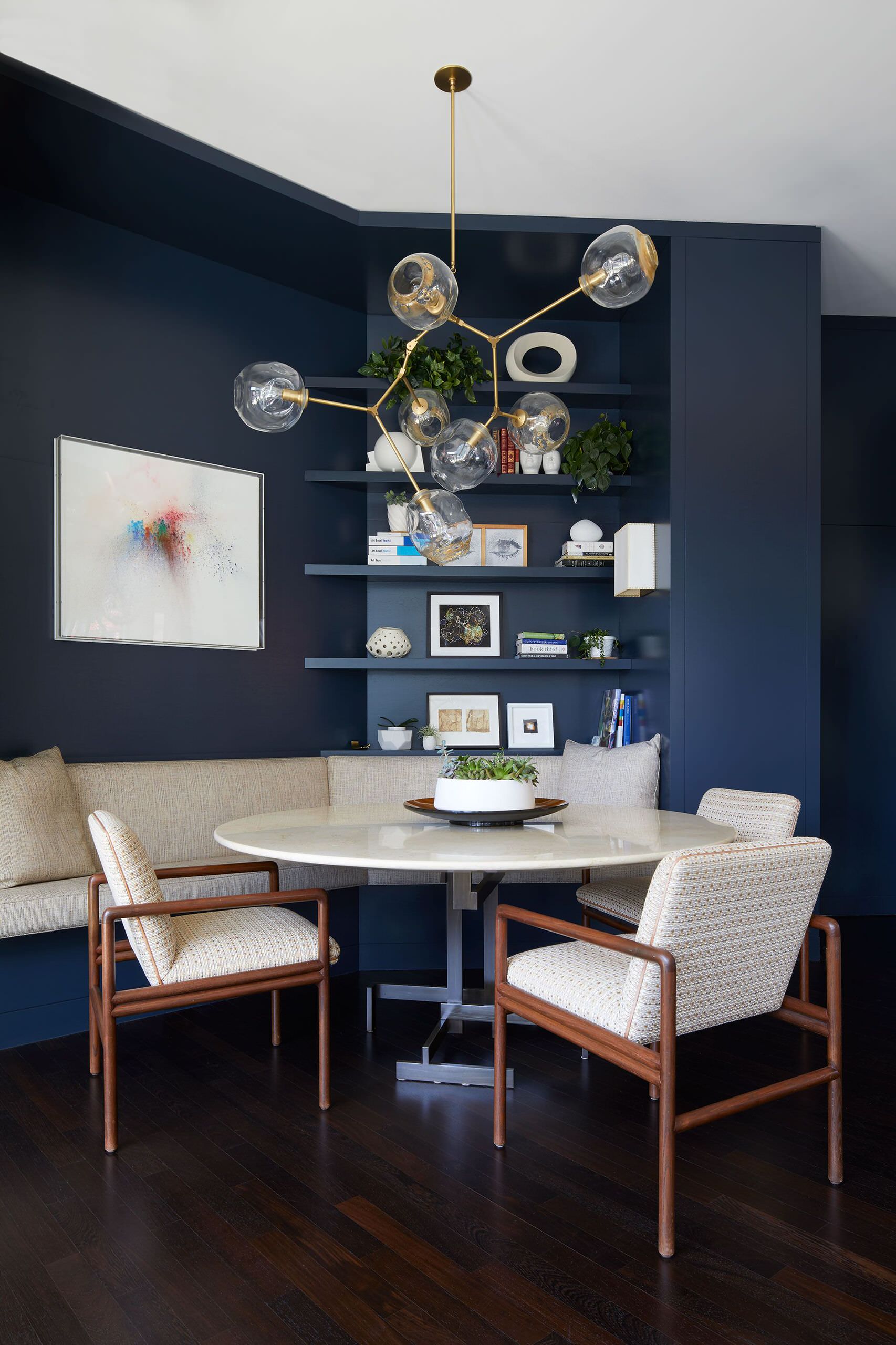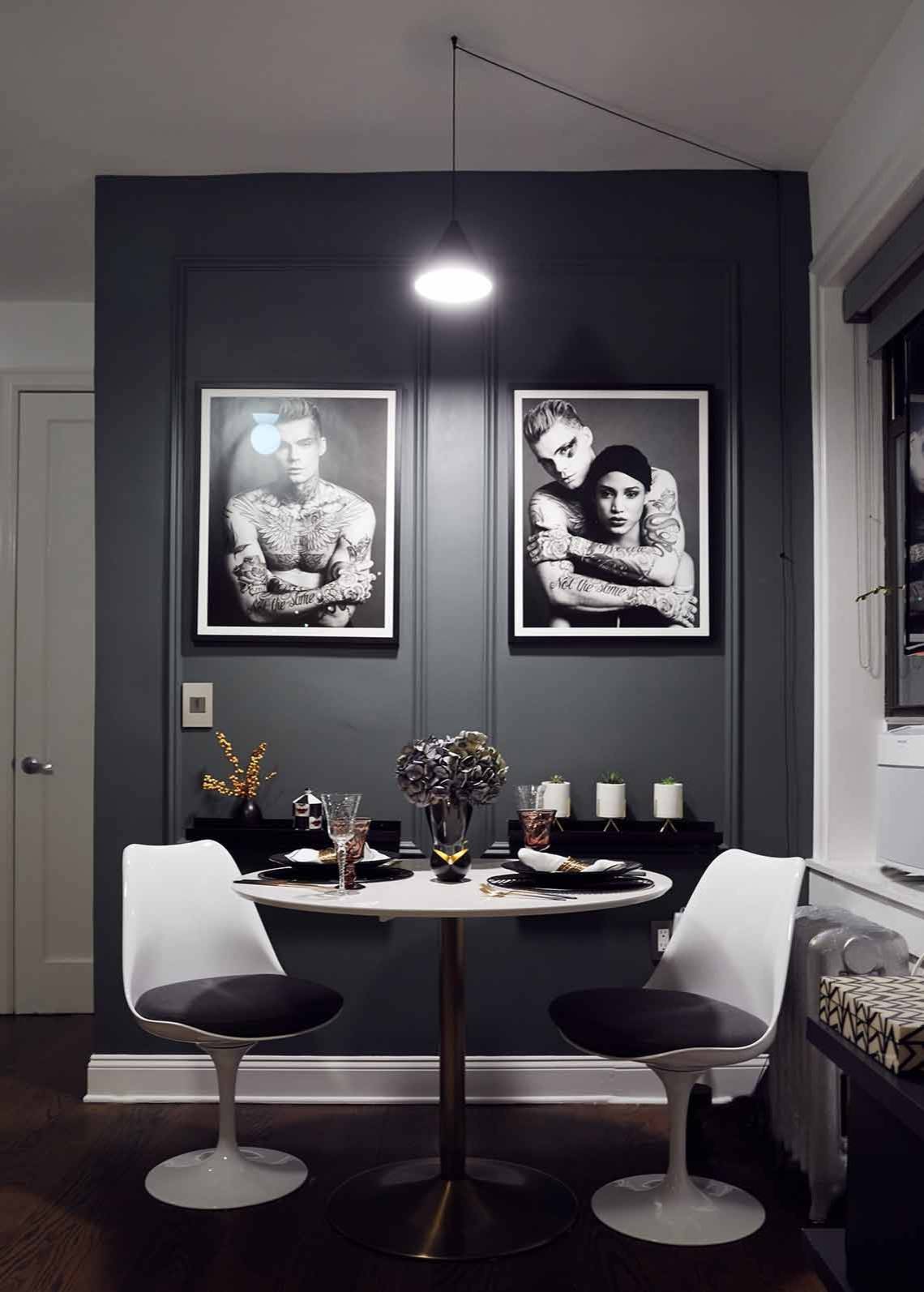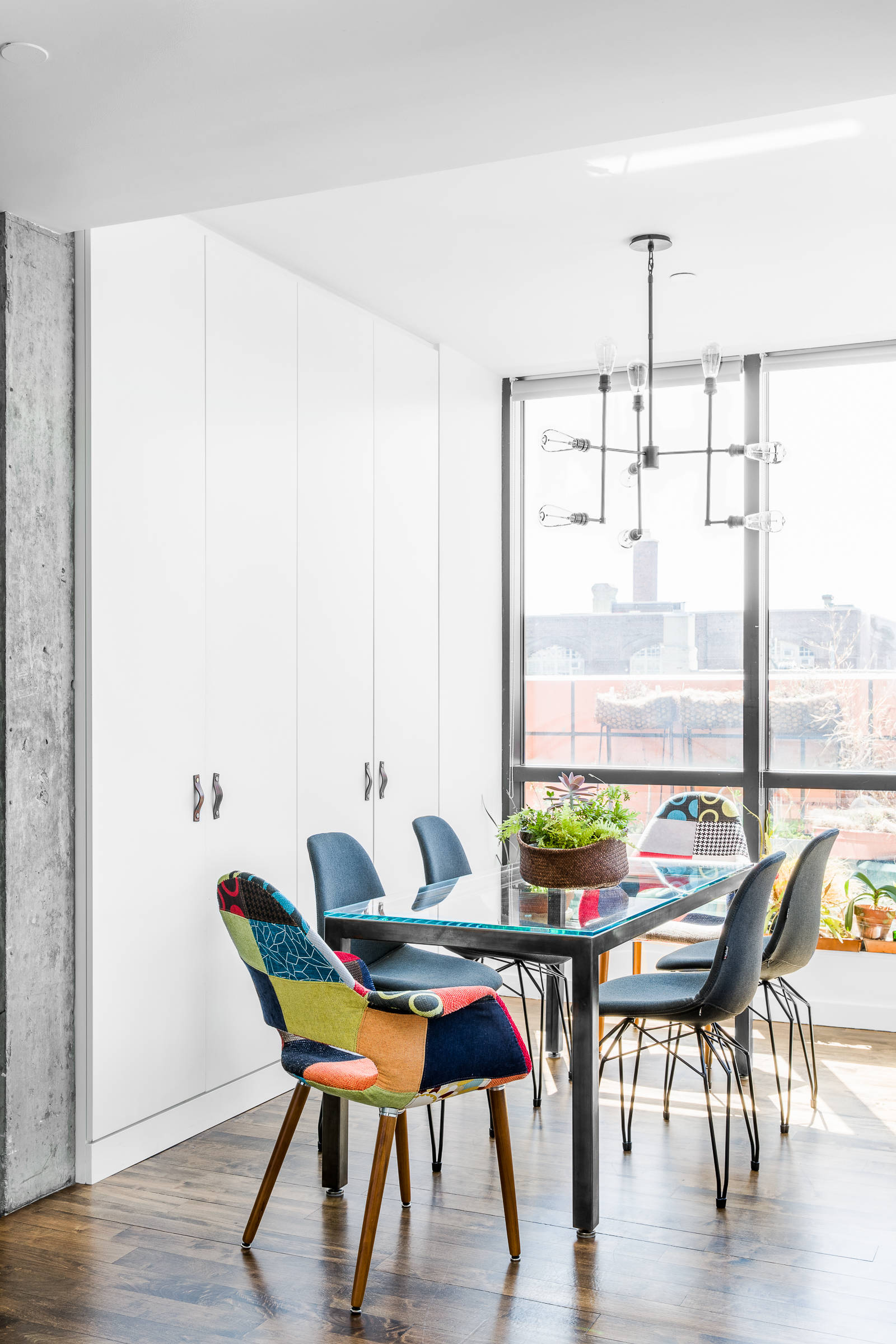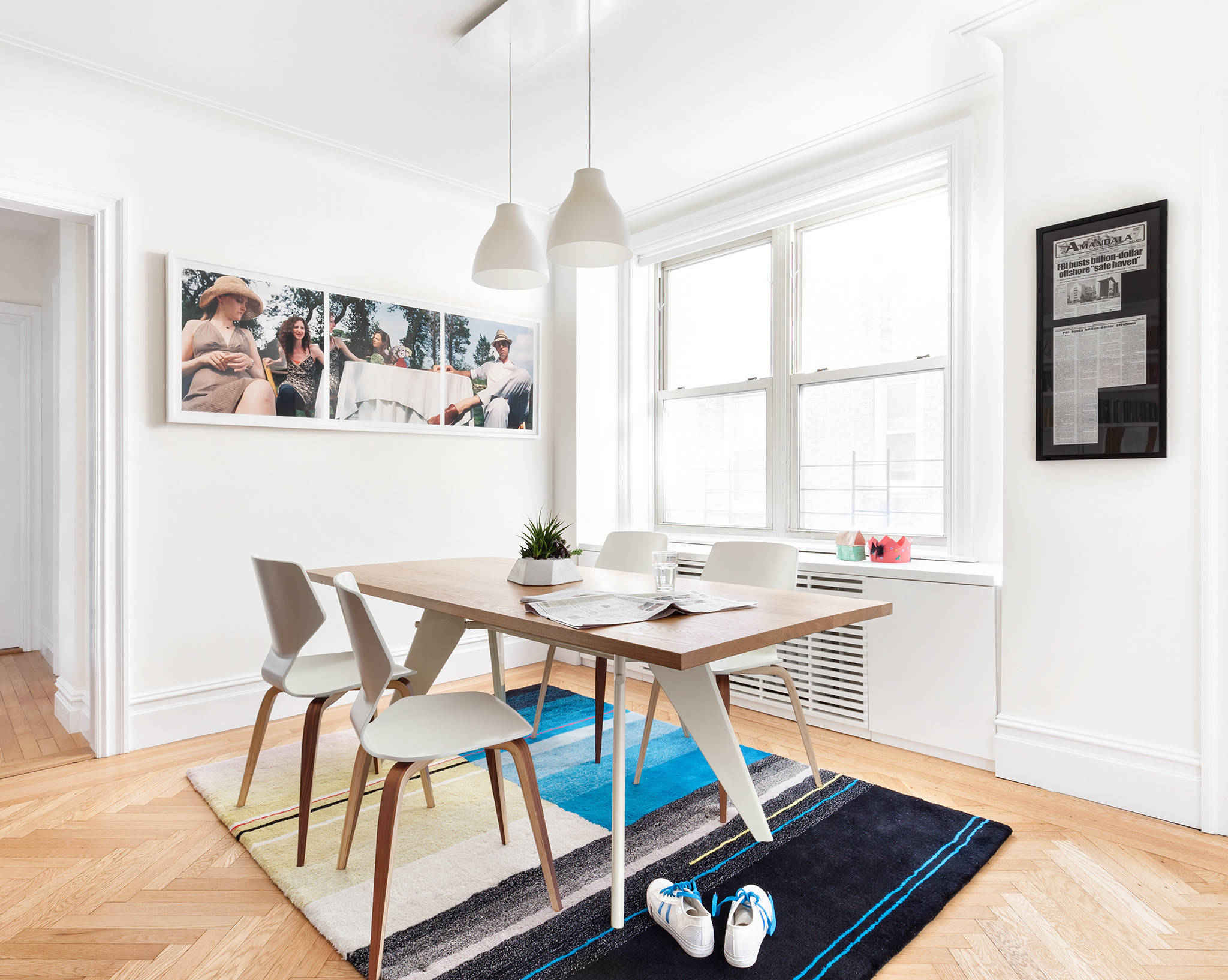 Getting the Basics Right
Decorating the small dining room is all about getting the simple things right. Start by replacing your existing square or rectangular dining table with one that is round. This gives the dining room a more spacious appeal and also saves precious square footage. The pedestal base of the round dining table also allows you to tuck in chairs when they are not in use in a much easier manner. Use a pendant light to accentuate and delineate the small dining area and add an area rug to ensure that the dining space has a style of its own. Acrylic chairs and glass dining tables also improve the 'visual space' in the small dining room dramatically and create a light and breezy atmosphere.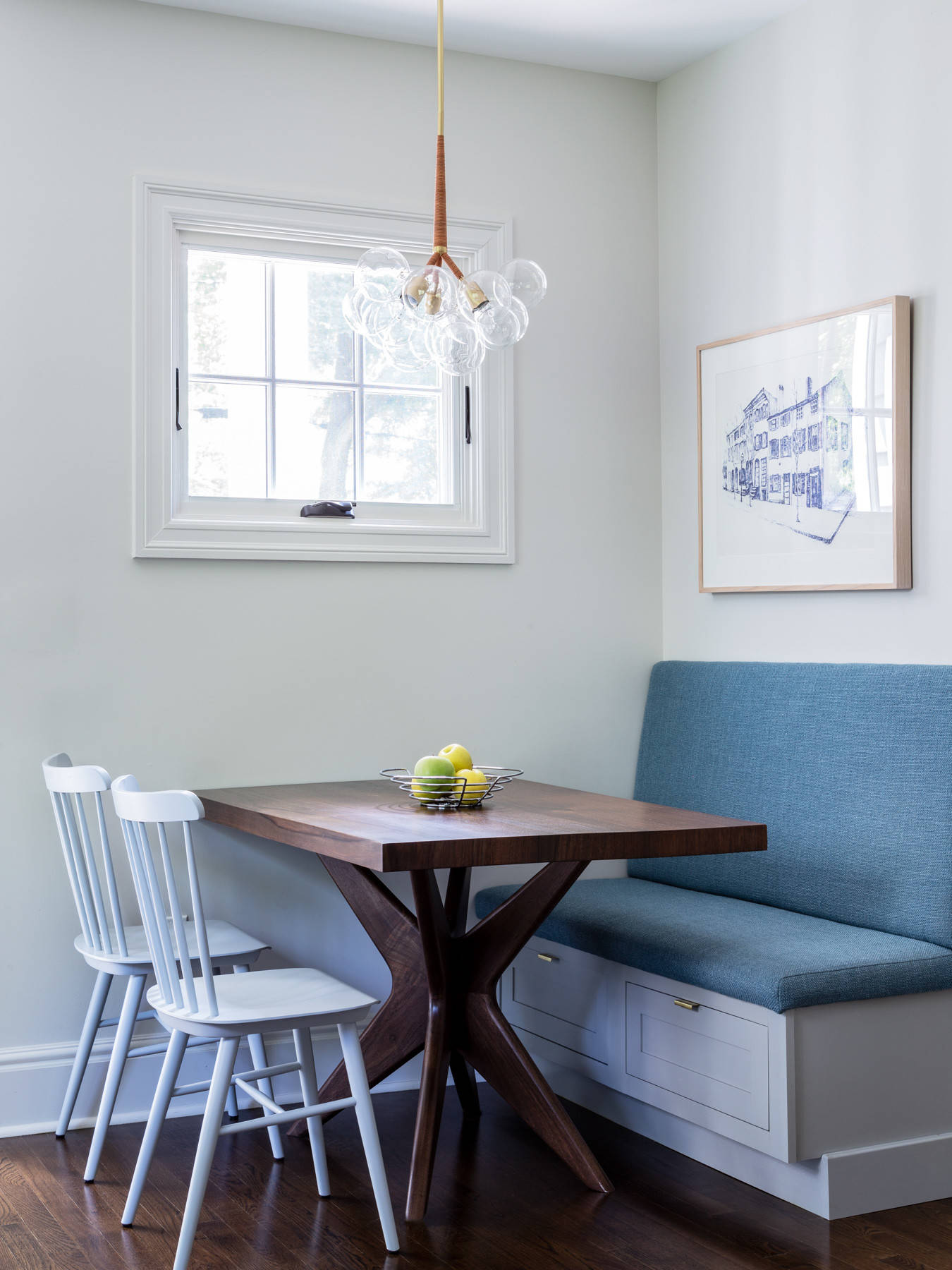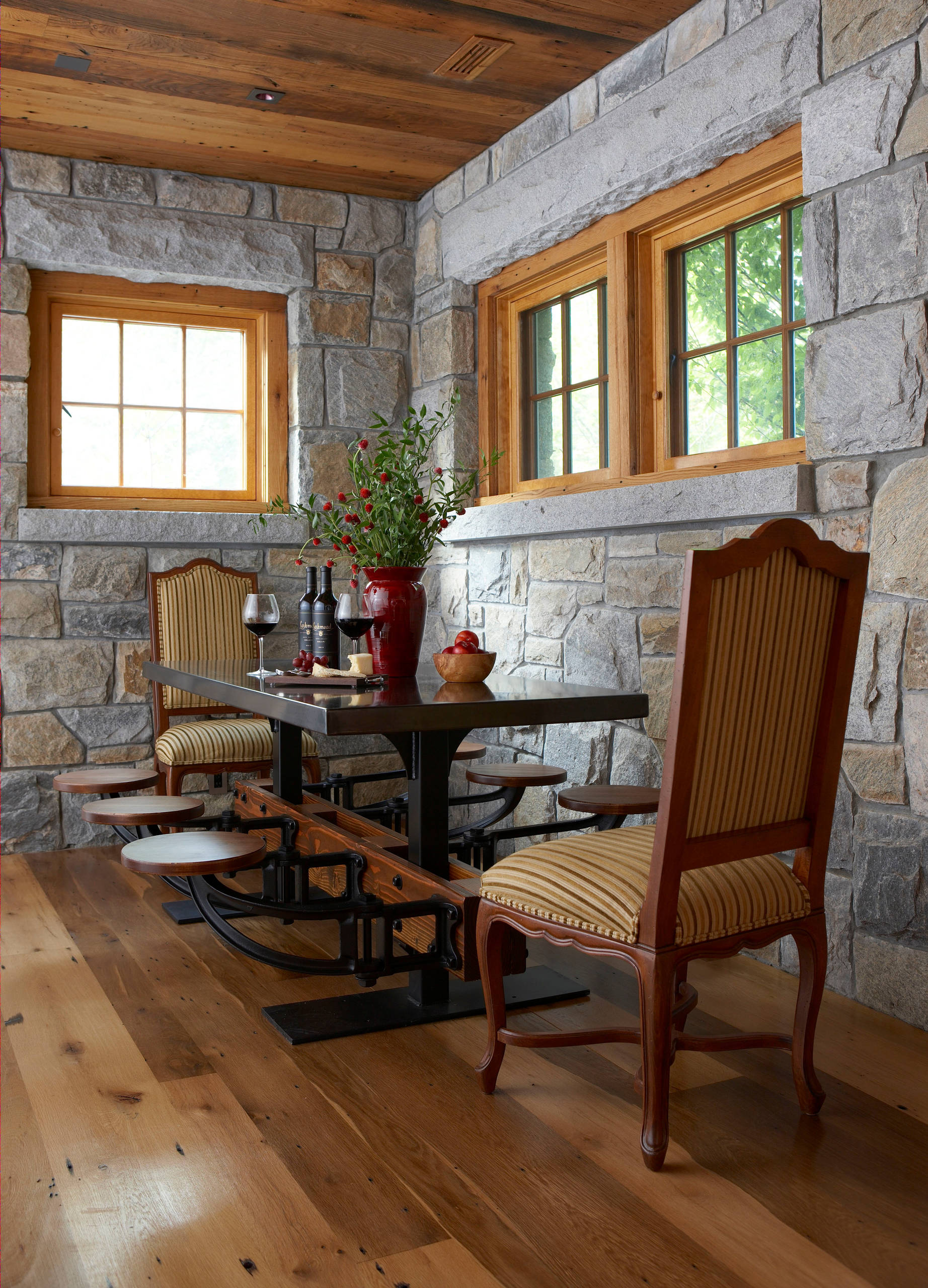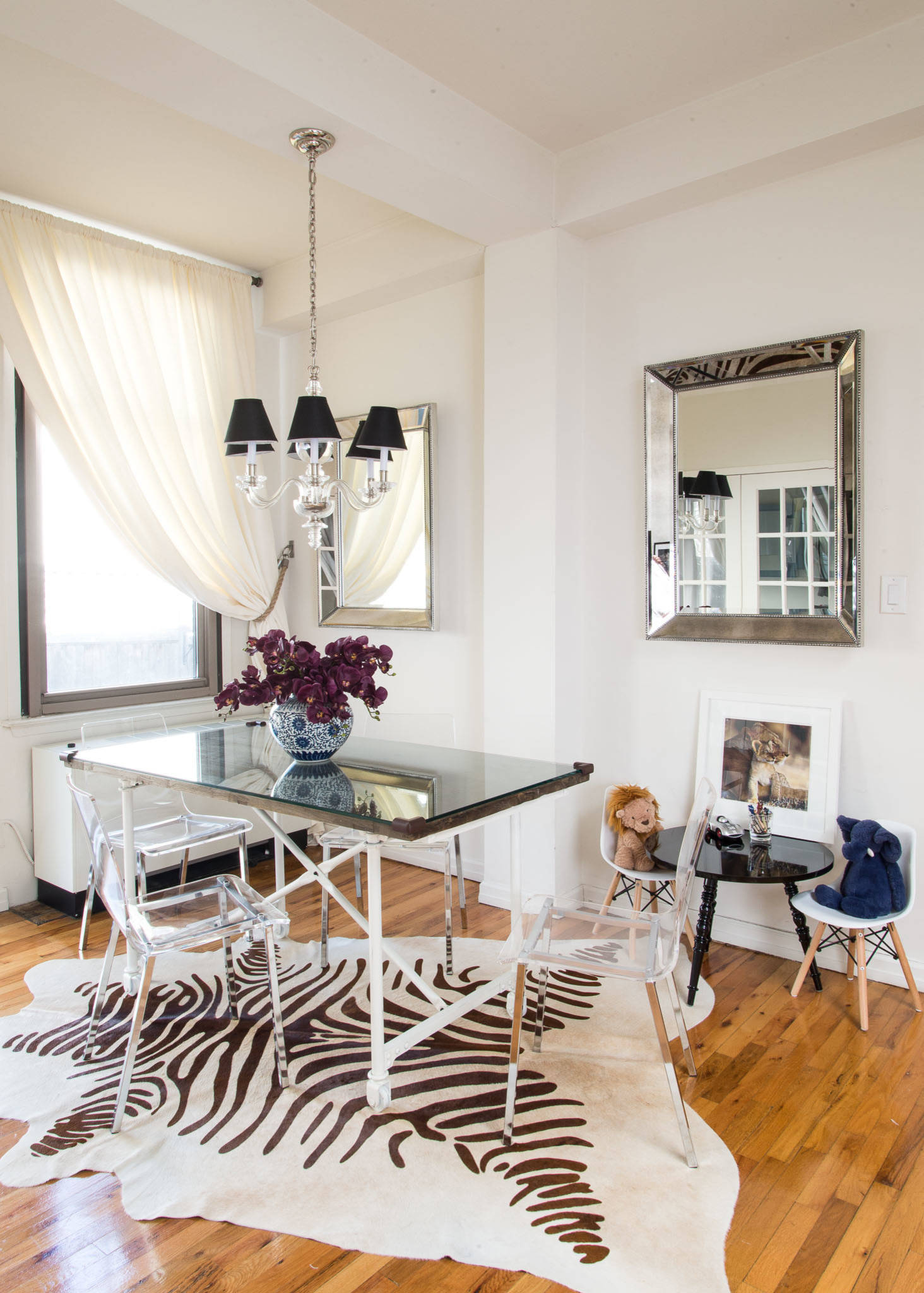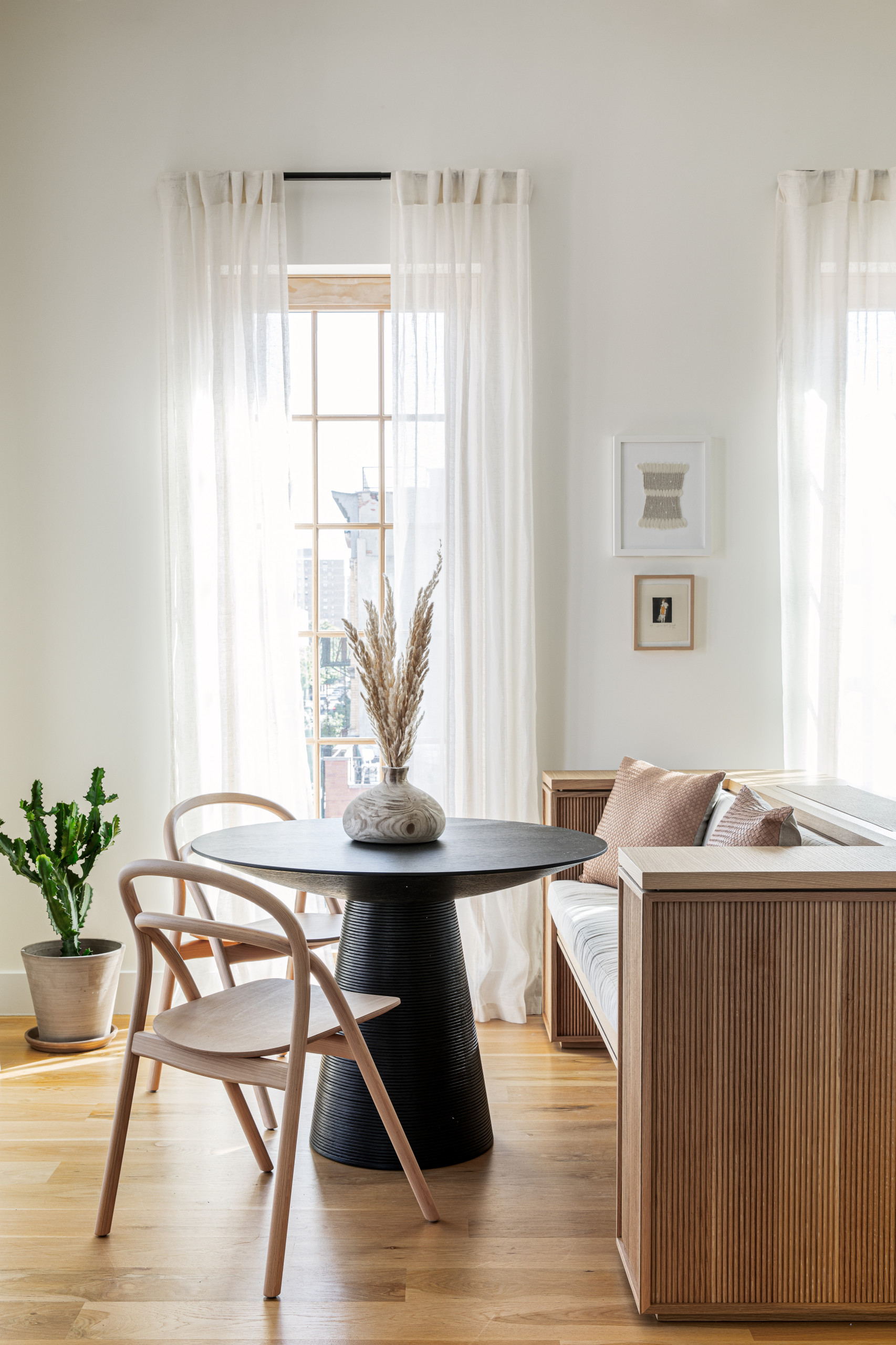 You're reading Best Small Dining Rooms From New York City: Polished and Space-Savvy, originally posted on Decoist. If you enjoyed this post, be sure to follow Decoist on Twitter, Facebook and Pinterest.