28 Jul

Burst of Brightness: 10 Beautiful Nurseries in Yellow




Few colors have the power to brighten a room like yellow at its brilliant best. Even in a room filled with neutral hues, a simple splash of yellow can make an instant difference. It can come in the form of smart accents or just a backdrop in mellow yellow that gives the room a warm, fuzzy appeal. It is easy to fall in love with rooms draped in this dashing hue! Today, we step into the gorgeous world yellow nurseries and look at how the color can be used to create a more vivacious and inviting space that just feels a lot more cheerful.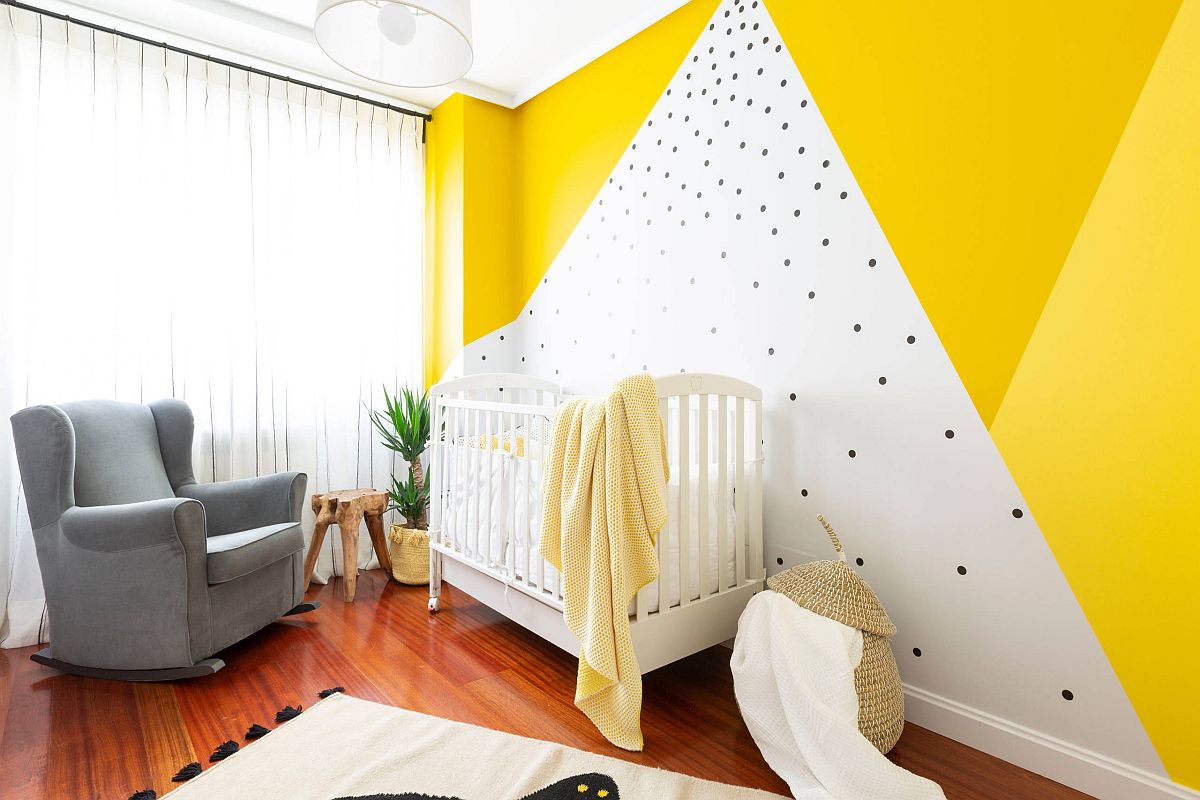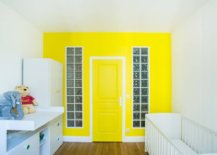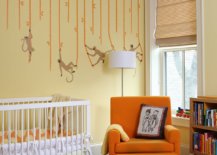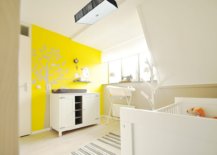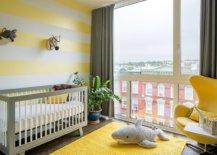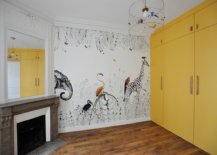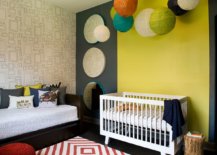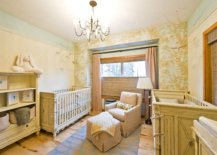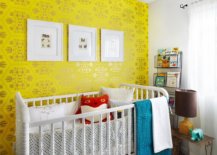 One of the first tasks of decorating a nursery with yellow accents and décor is to pick the right shade that fits the style and size of the room. Once you have chosen the shade of yellow you love in the nursery, the next task is to understand how much of it you can actually use in the nursery. This depends on the brightness of the color and its finish. Matte yellows can be used more extensively when compared to those with glossy finish and you can always combine it with other bright color like blue and green with ease. This is a look at 10 eye-catching nurseries with a splash of yellow.
Yellow Accent Walls
The easiest and most attractive way of adding yellow to the nursery is by using it for the accent wall. This makes even more sense in the modern nursery draped in neutral hues. The yellow accent wall is much more than just a bright focal point in the nursery for our eyes. Science dictates that every nursery must be a mix of relaxing neutrals that will help your little one sleep and a few pops of bright hues that stimulates them. It is the perfect mix and a yellow accent wall in the white room accomplishes this with ease. It also fits in with a wide range of styles and themes that are perfect for an adaptable nursery.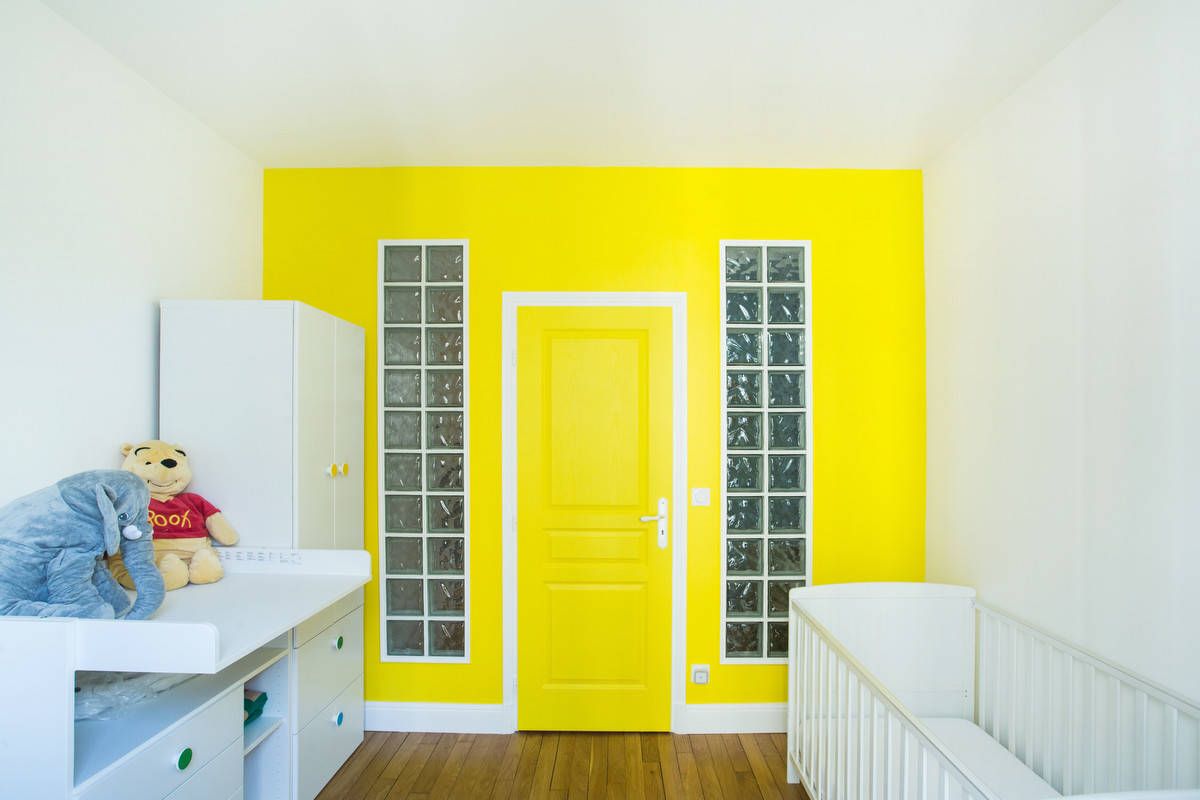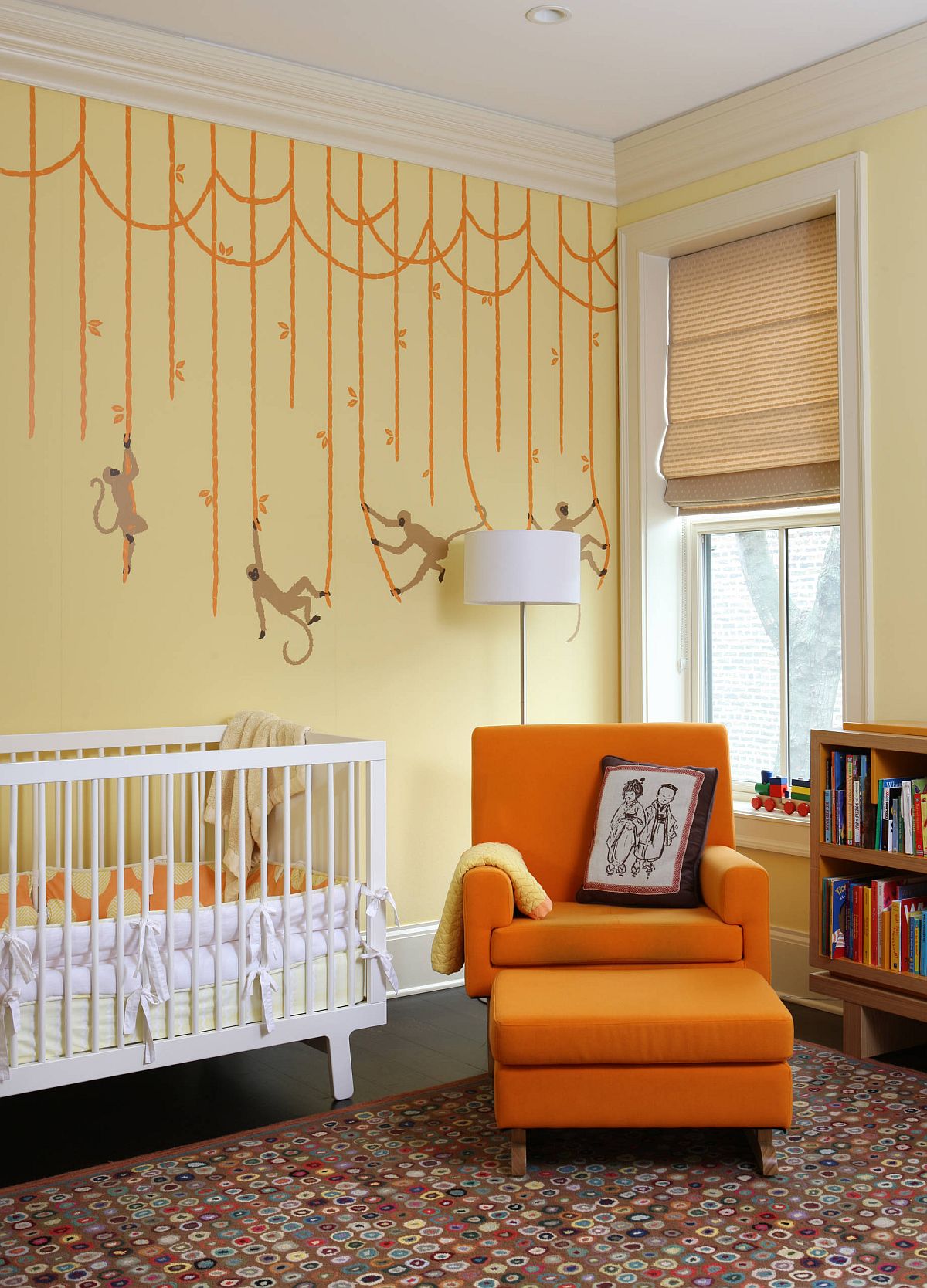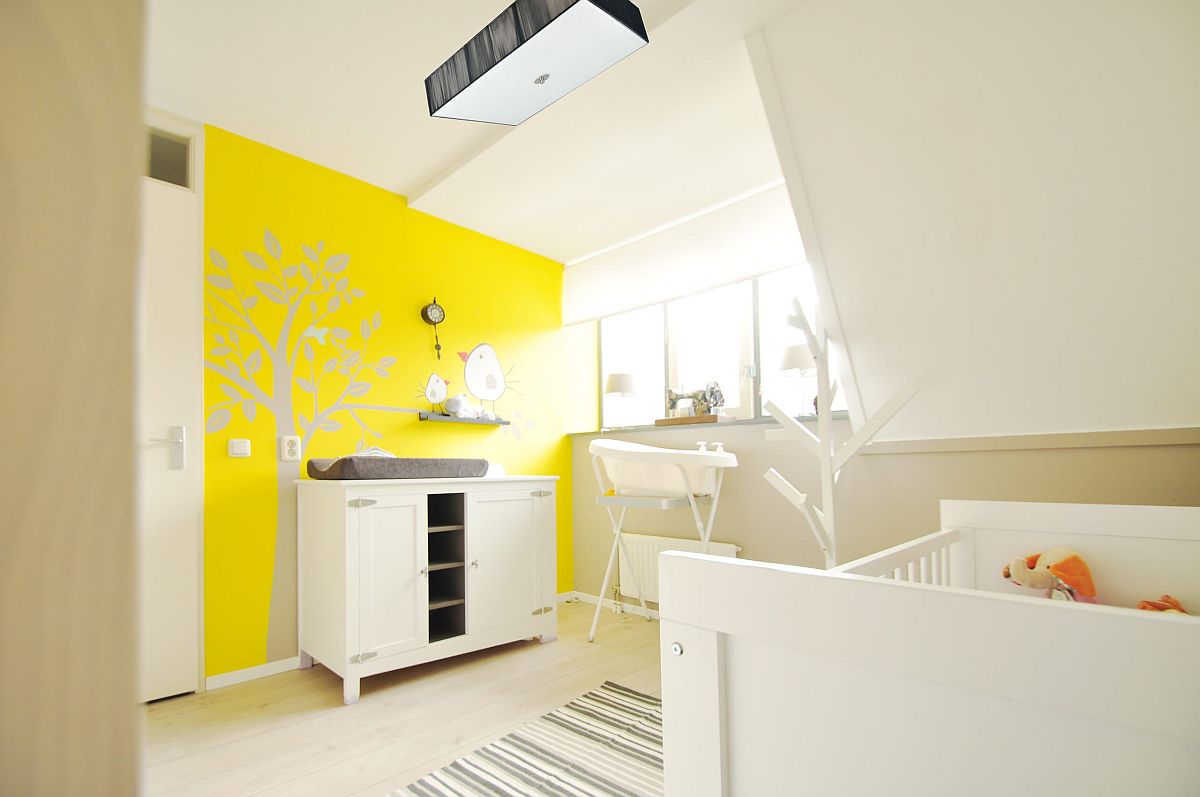 Pattern with Color
Not happy with just a splash of color? It makes sense to also give the nursery a pattern-filled backdrop that makes it even more charming. An easy option in here is the use of white and yellow striped accent wall. A more interesting pattern is chevron that works its magic even when it is used sparingly. An alternative method is to give the plain yellow accent wall a dashing mural or custom hand-painting that accentuates the specific theme of the nursery. Wallpaper is another clever and cost-effective way of ushering in a bit of yellow into the nursery without committing to it on a larger scale.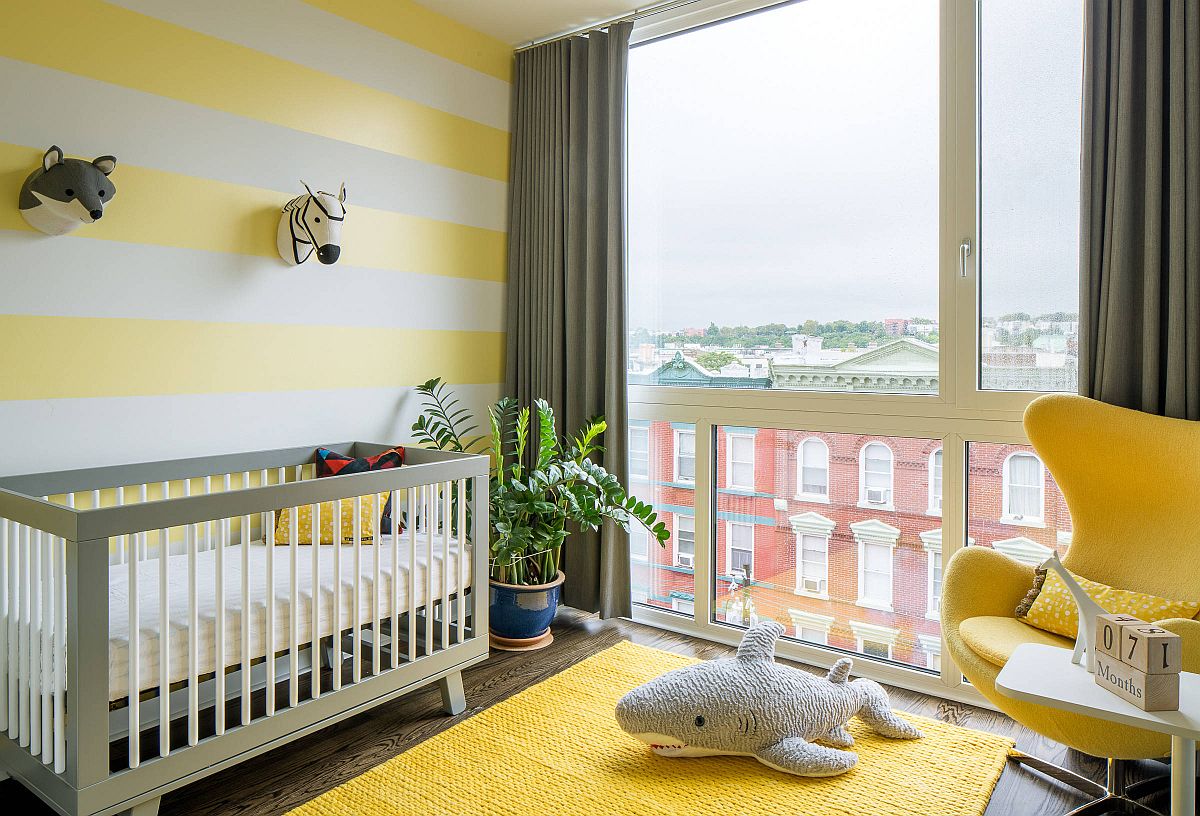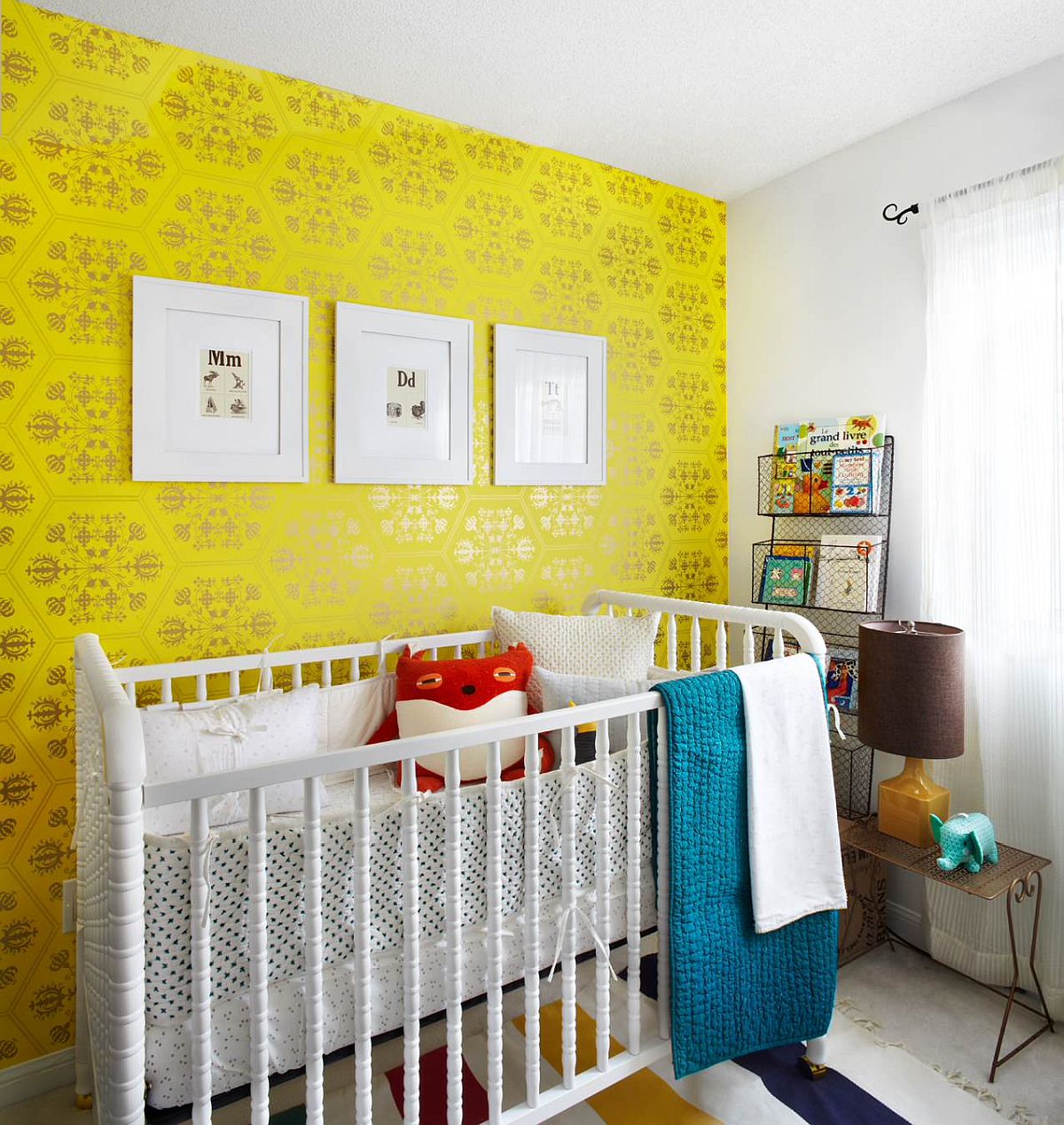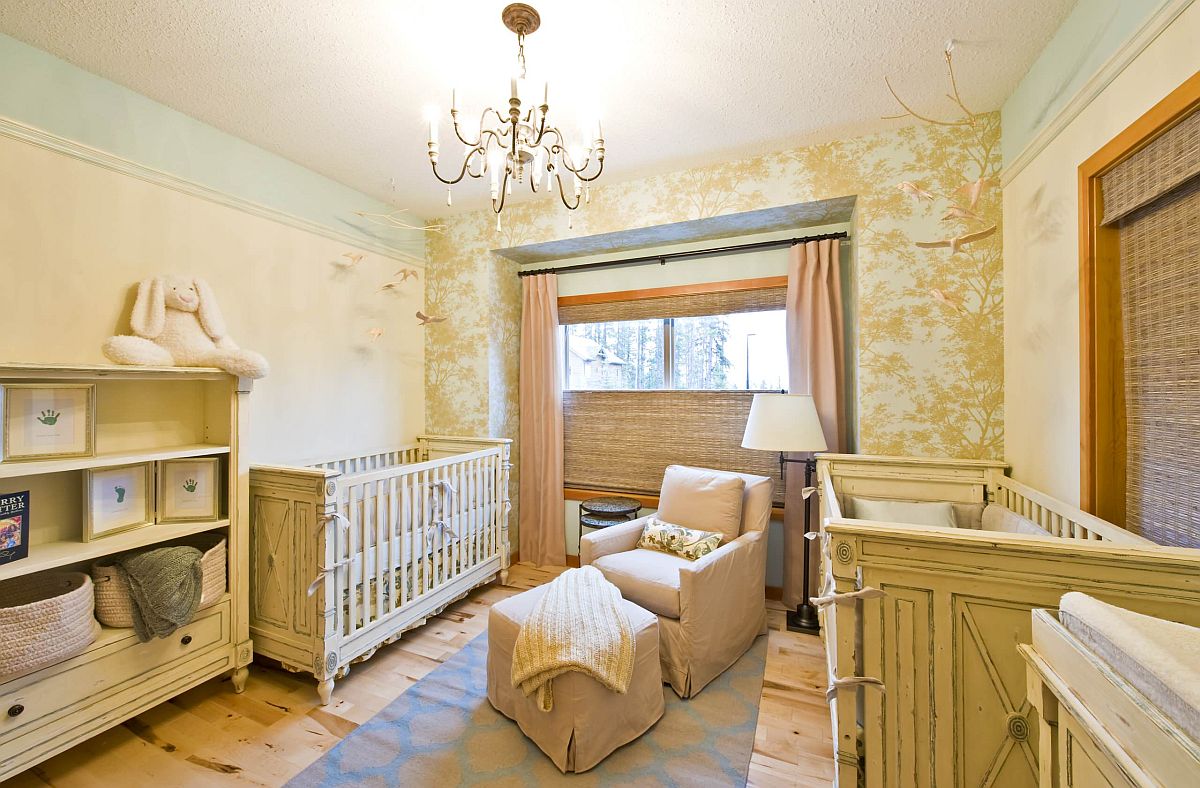 For the Modern Nursery
There are plenty of other ways to bring more yellow goodness to the nursery without committing it to it on a permanent scale. Use an armchair, rug or other décor additions in yellow to enliven the room. This look can be further enhanced with drapes in the same color. It is not that hard to create a 'layer of yellow' in the modern white nursery without spending a fortune. The advantage of this approach is that you can easily switch to a different hue in the room or give it a functional makeover as your kid starts demanding something different down the line.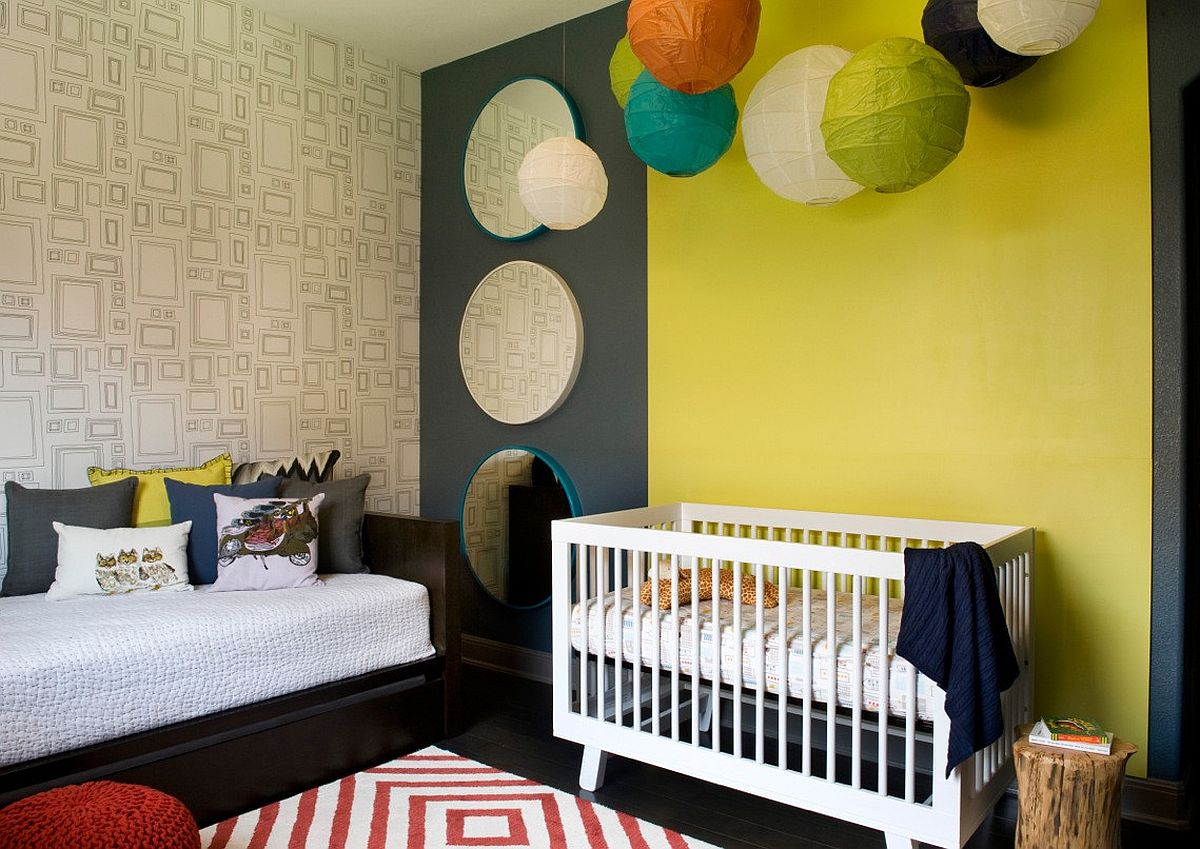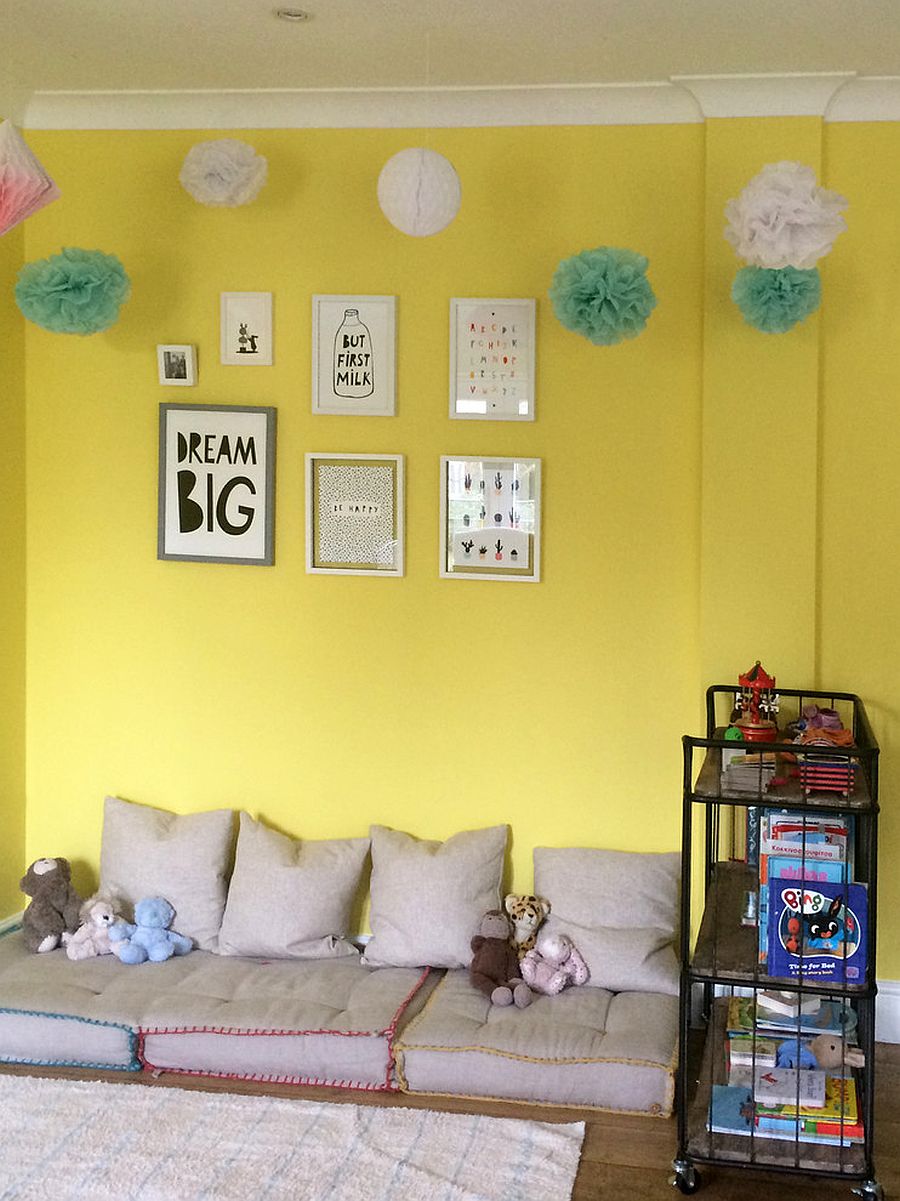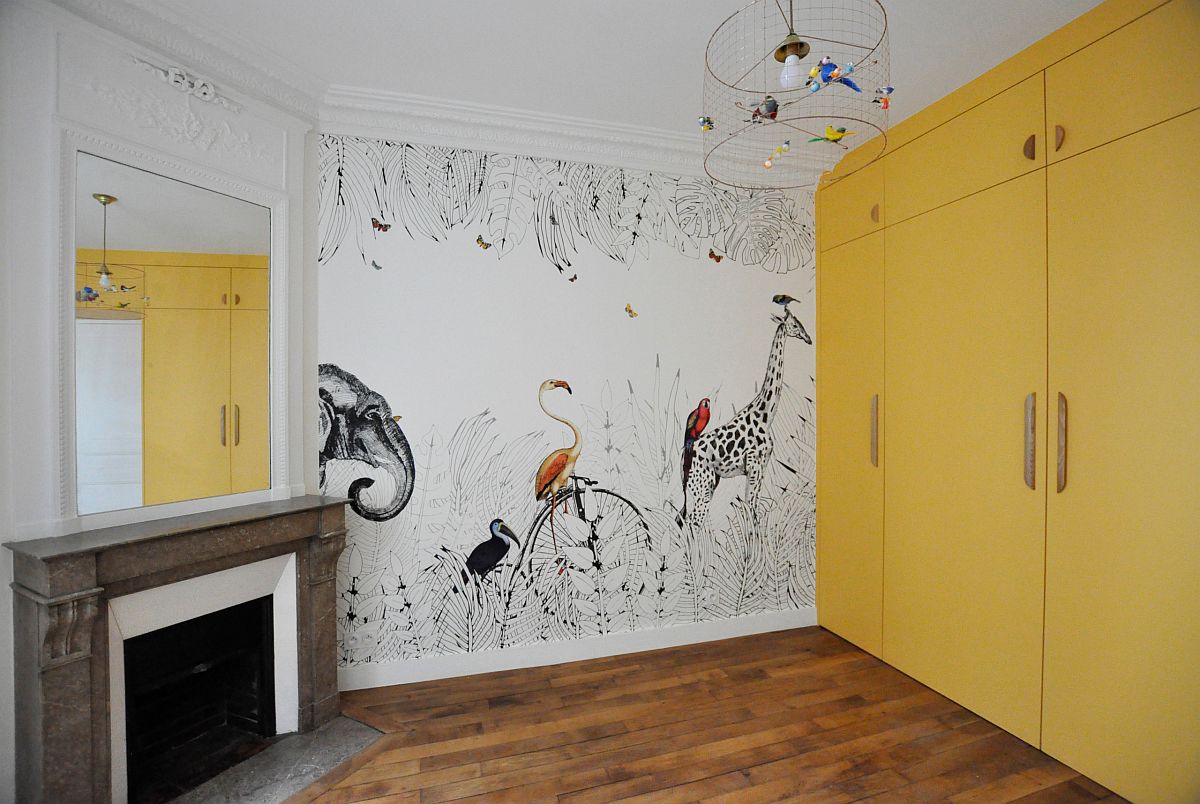 You're reading Burst of Brightness: 10 Beautiful Nurseries in Yellow, originally posted on Decoist. If you enjoyed this post, be sure to follow Decoist on Twitter, Facebook and Pinterest.