30 Jul

Colorful, Creative and a Touch Eccentric: Décor Finds that Make a Statement!




In the times of a global pandemic when most of us are spending an inordinate amount of time indoors, things can get pretty monotonous at times. The usual decorating styles and themes can also get boring fast and you are looking for ways in which we can make the interior (and our life itself) far more exciting. It is in this effort that we have started our search for more colorful, bright and even eccentric furniture pieces that usher in color, pattern and a splash of excitement. Some are all about vivacious pattern while others bring an air of luxury with their innovative design and sparkling finish. No matter what you prefer, you will absolutely love these dashing pieces!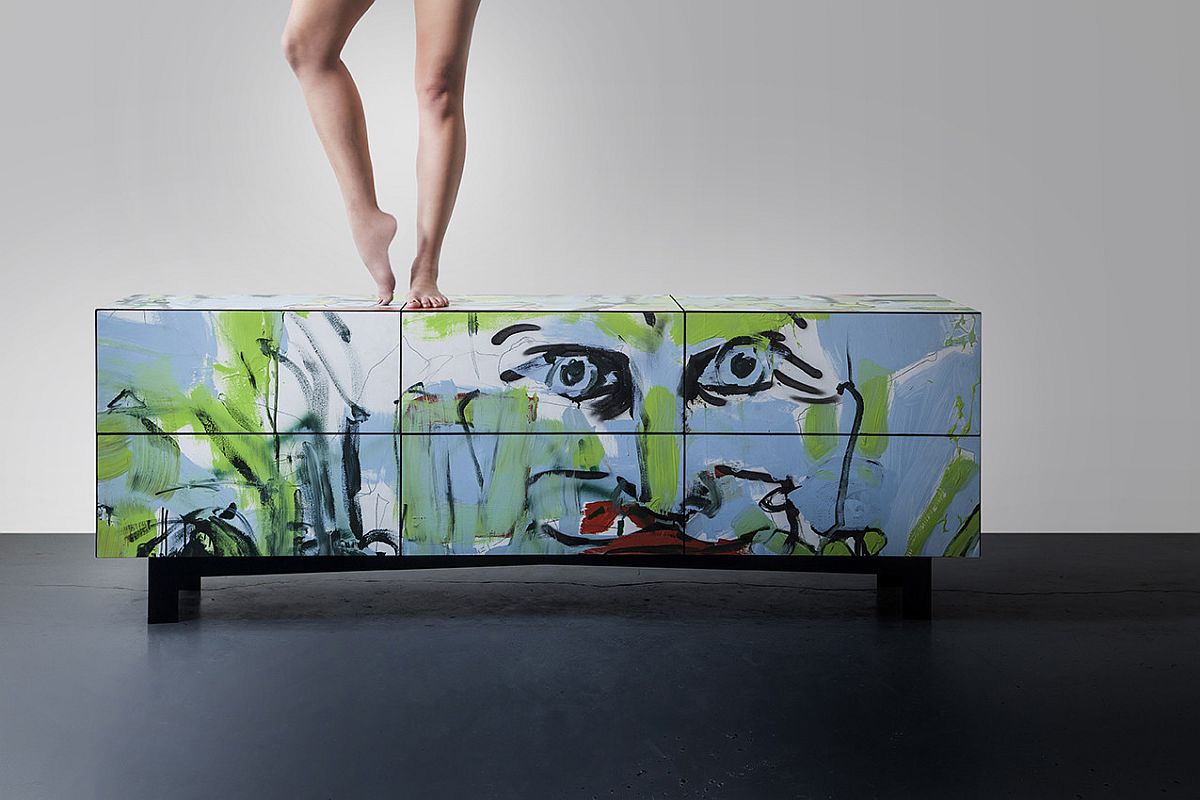 We want our colorful pieces to be drastically different from the usual lineup of bright red sofas and lovely blue club chairs that are bright and attractive themselves. This is a selection of furniture pieces that is a bit bolder and far more eye-catching. Some usher home the charm of graffiti while others are inspired by jewel-styled dazzle that feels just unreal. All of them promise to be the showstoppers of your home as you aim to give it that 'it' factor –
Street Art Comes Alive
We start the cheerful roundup with the fabulous Street Art Project by Ariel Design that contains a series of home décor under the name 'Street Capture'. The collection is just dramatic and engaging on all levels and delivers exactly what its name promises. It brings graffiti to your interior and does so in an unmistakable and striking manner. You have everything ranging from polygon-shaped tables and sideboards to coffee tables that feel like a jigsaw and storage benches that are just captivating. We love every single piece in this innovative collection that makes a real visual statement.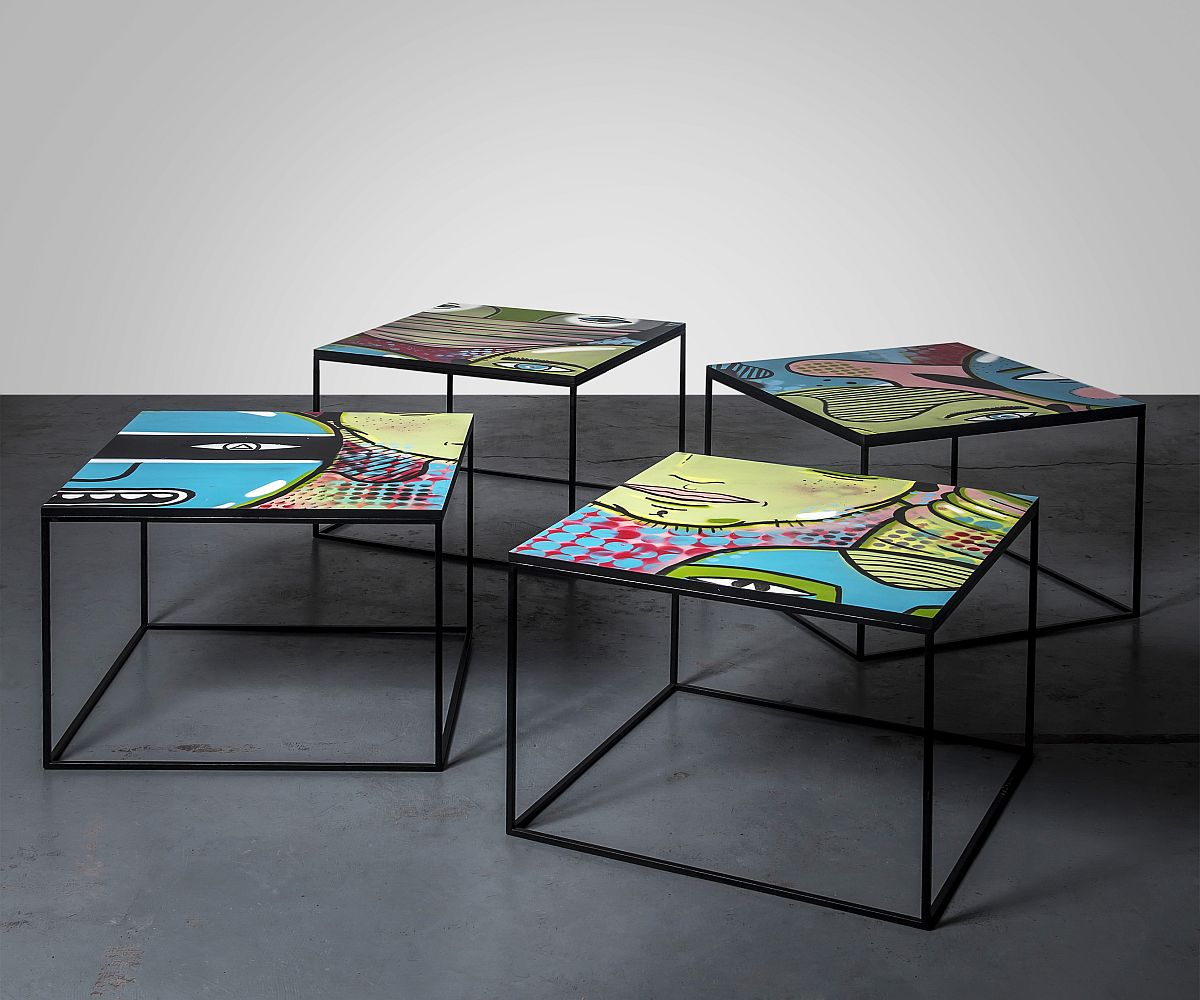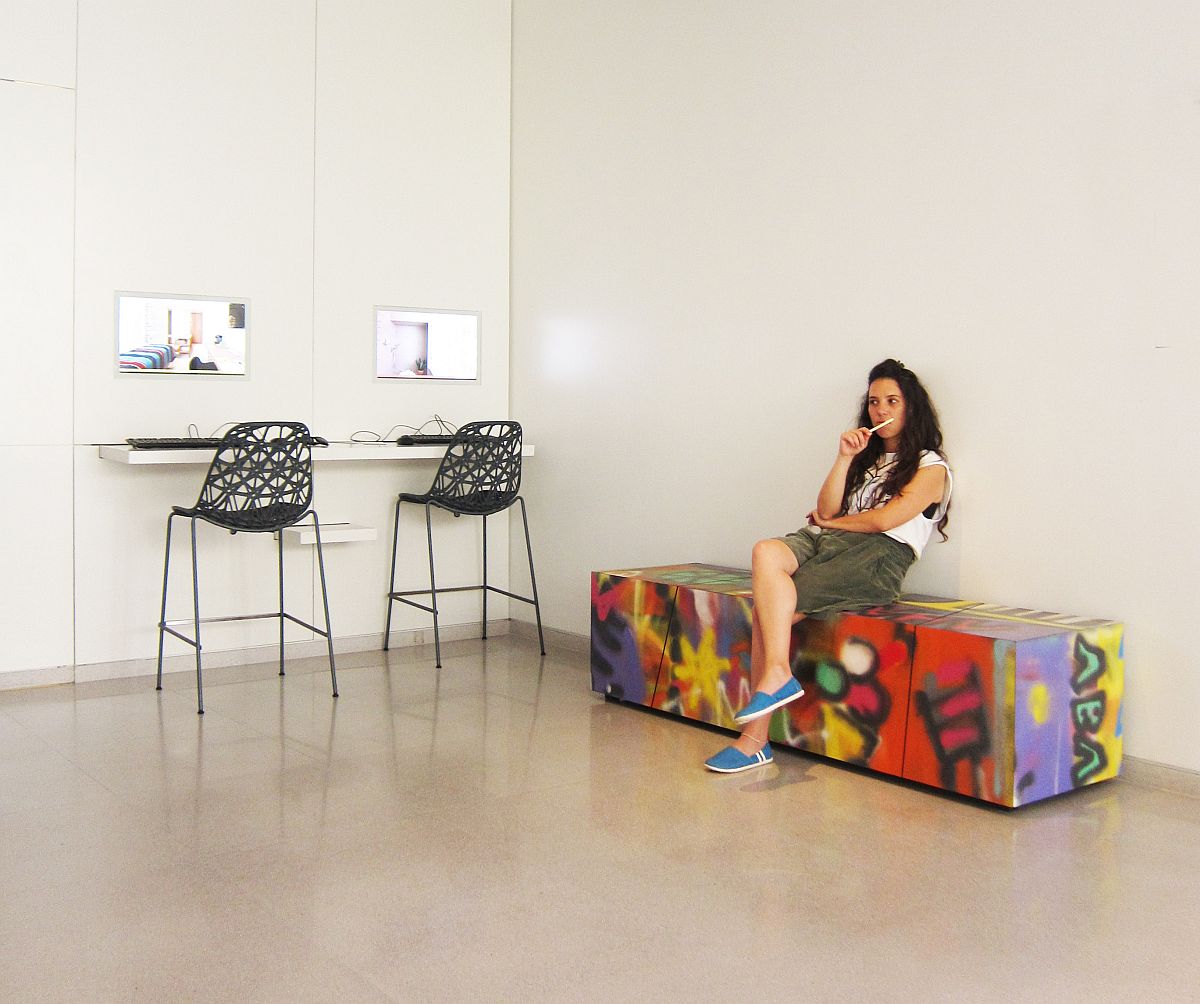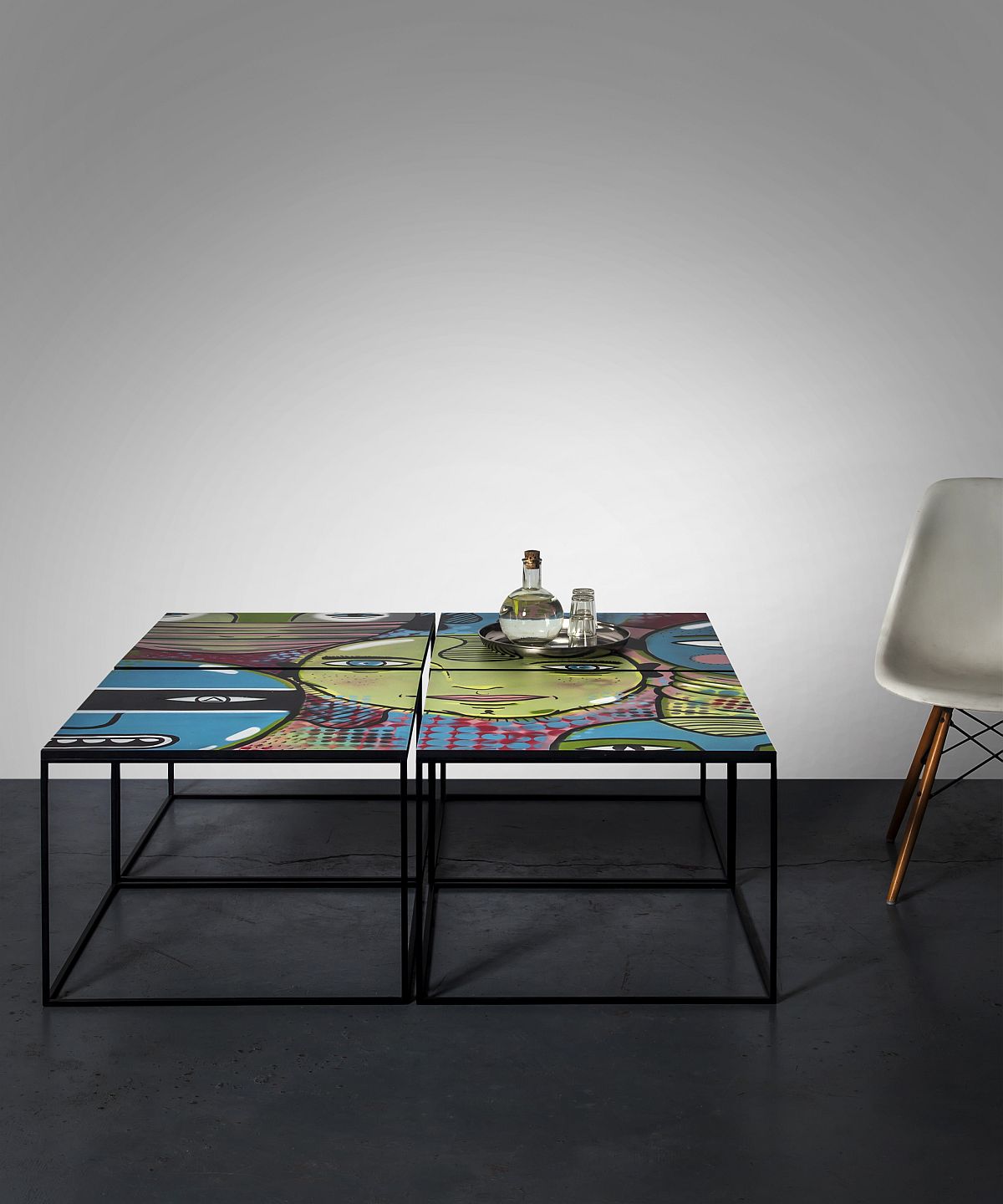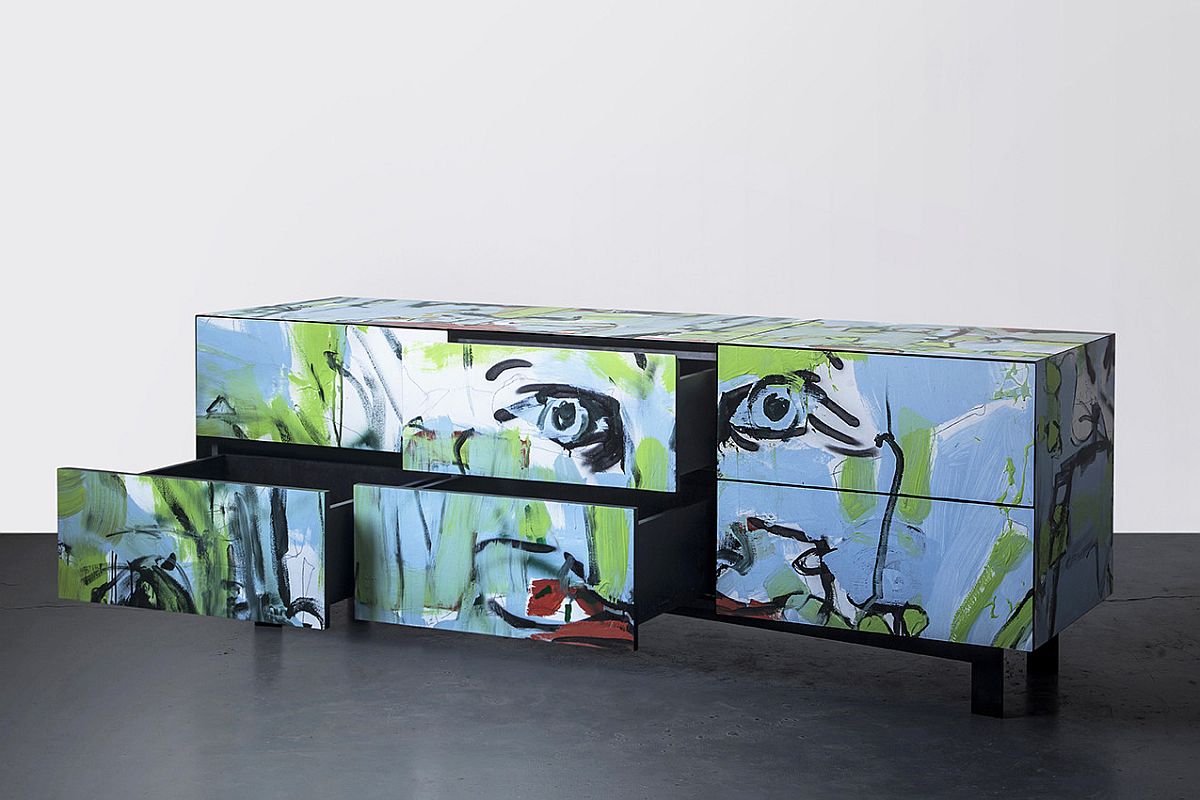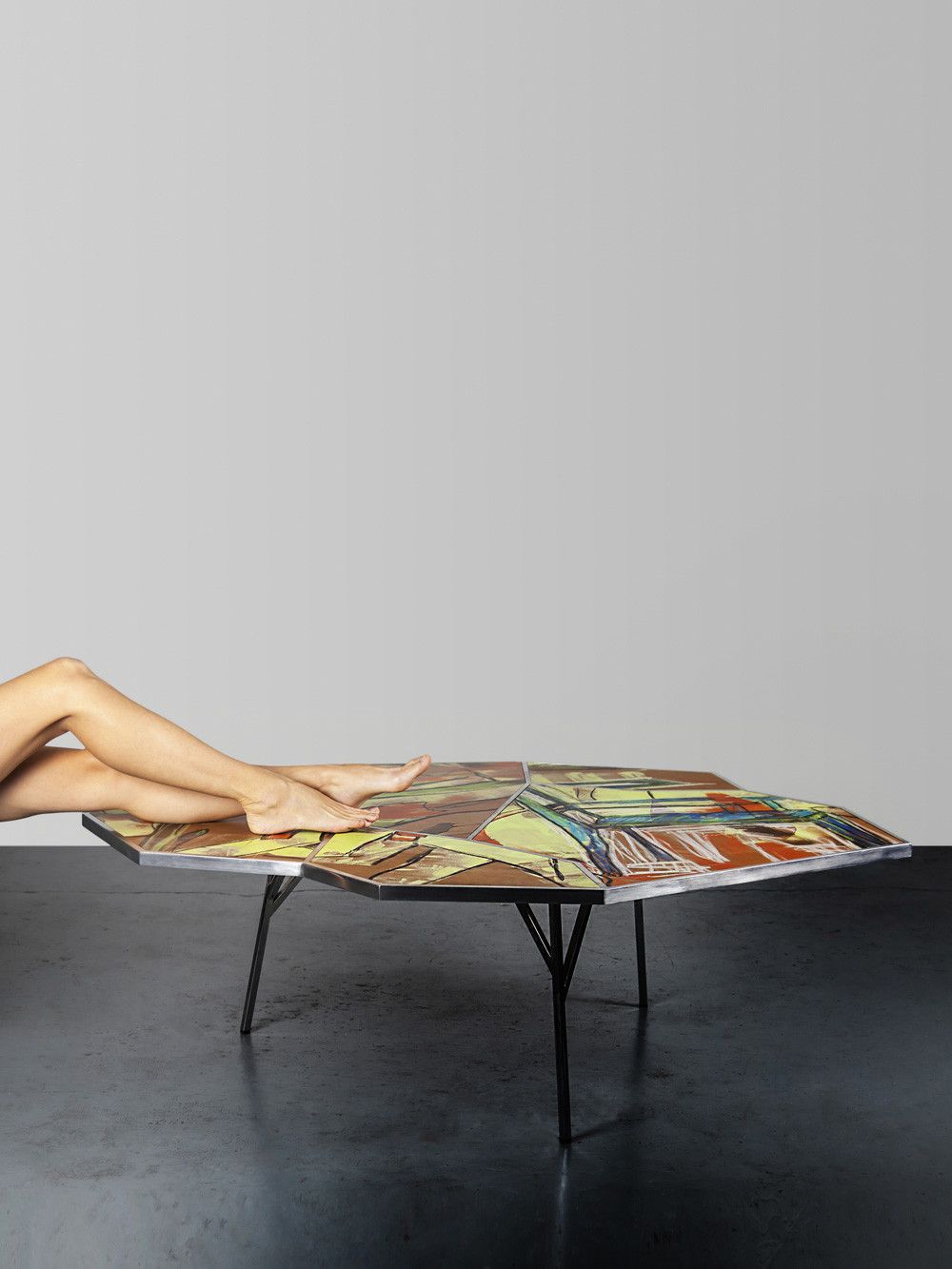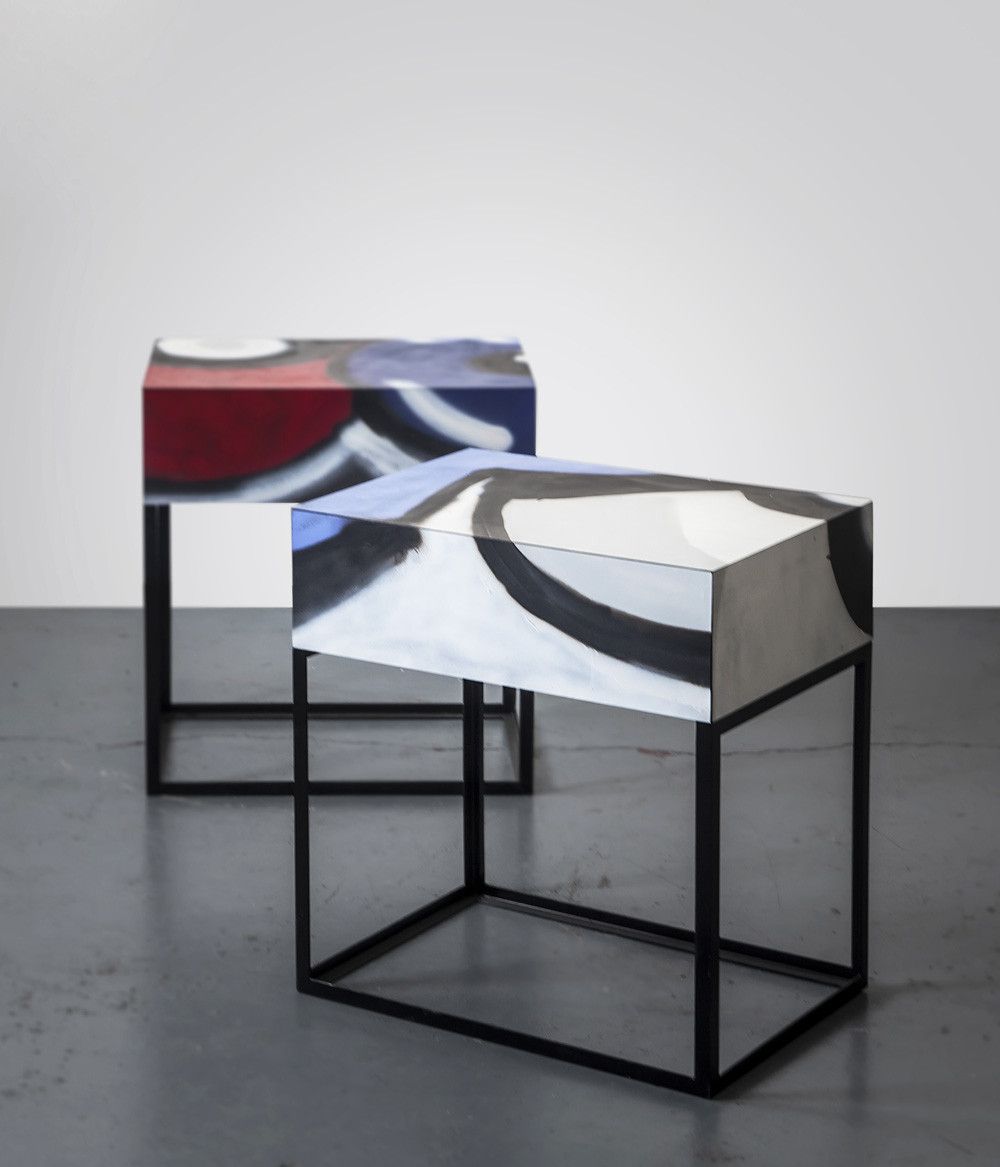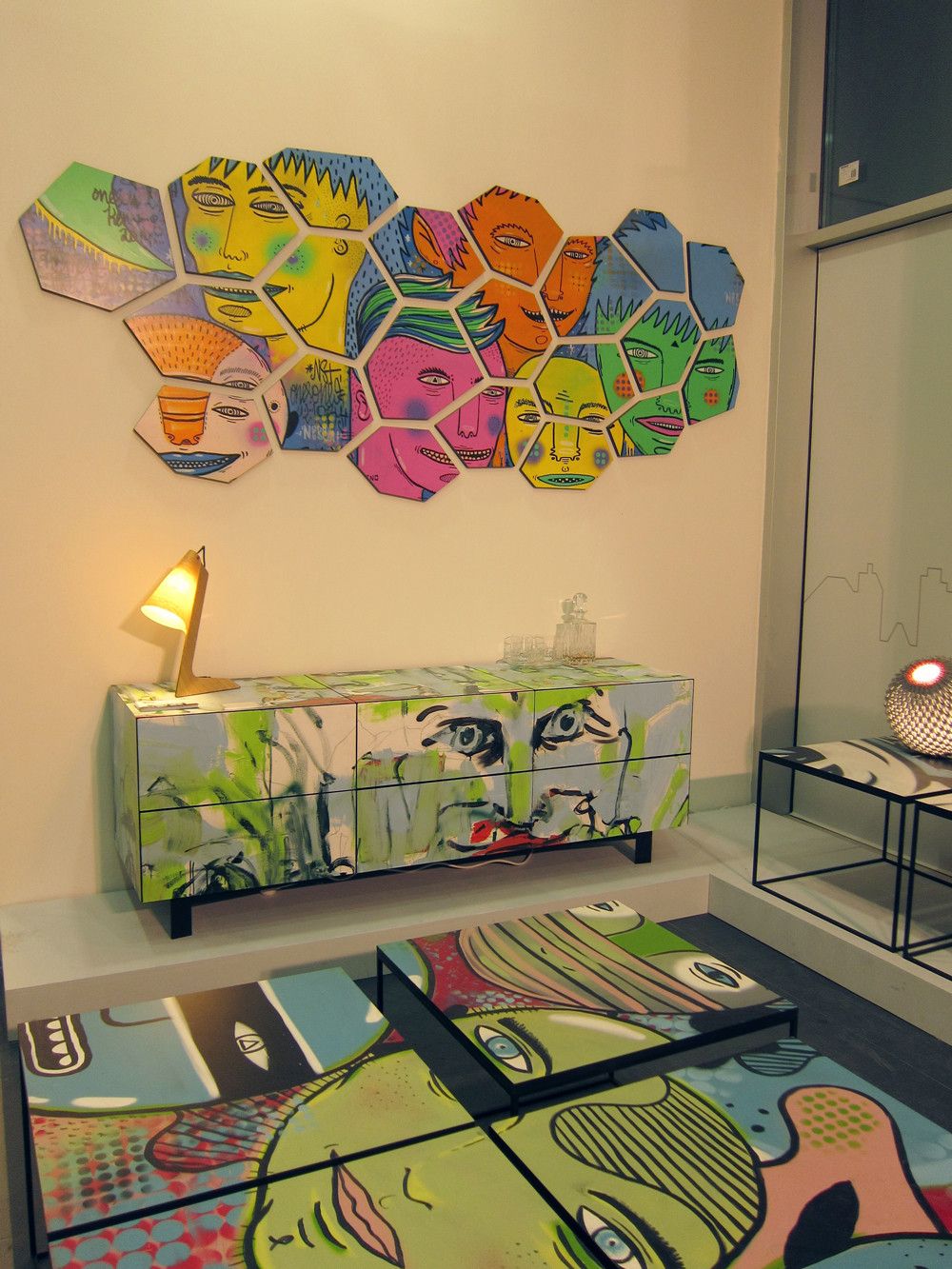 Adjustable Coffee Table
We understand if you are having a bit of a hard time getting past the sheer artistic brilliance of the Street Art Project and taking a look at something else. But the Gira Table from Craft Modern is equally charming in its own modern-industrial way and its modular design makes it perfect for any home. We noticed a sort of industrial-eclectic style with the table base that is mixed with a look and feel that reminds us of playing with LEGO blocks. You can custom order a table between 6 inches in height to 24 inches in height and its two-piece base also comes in a wide range of hues throwing open endless possible combinations.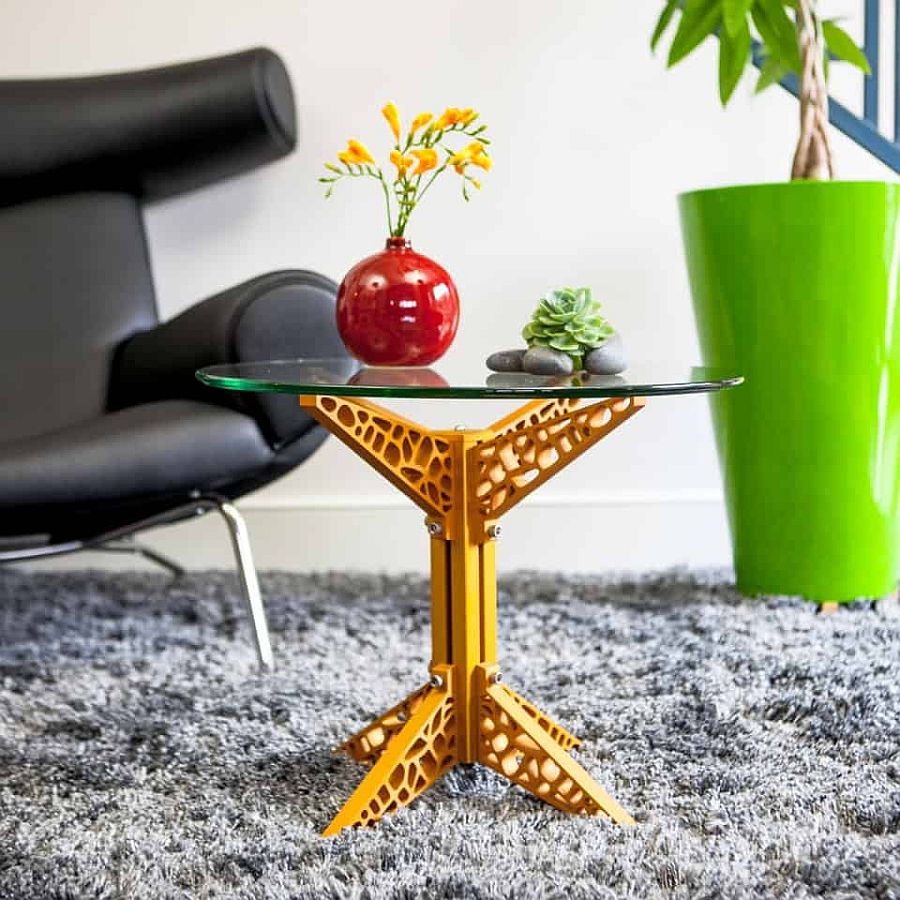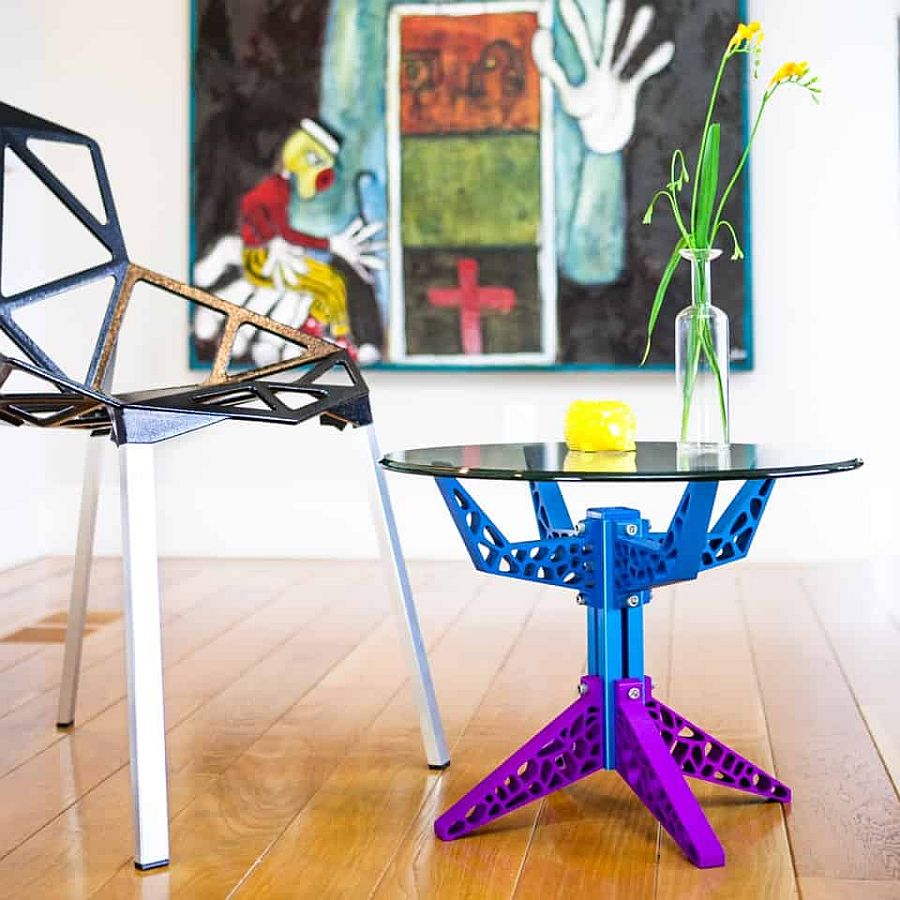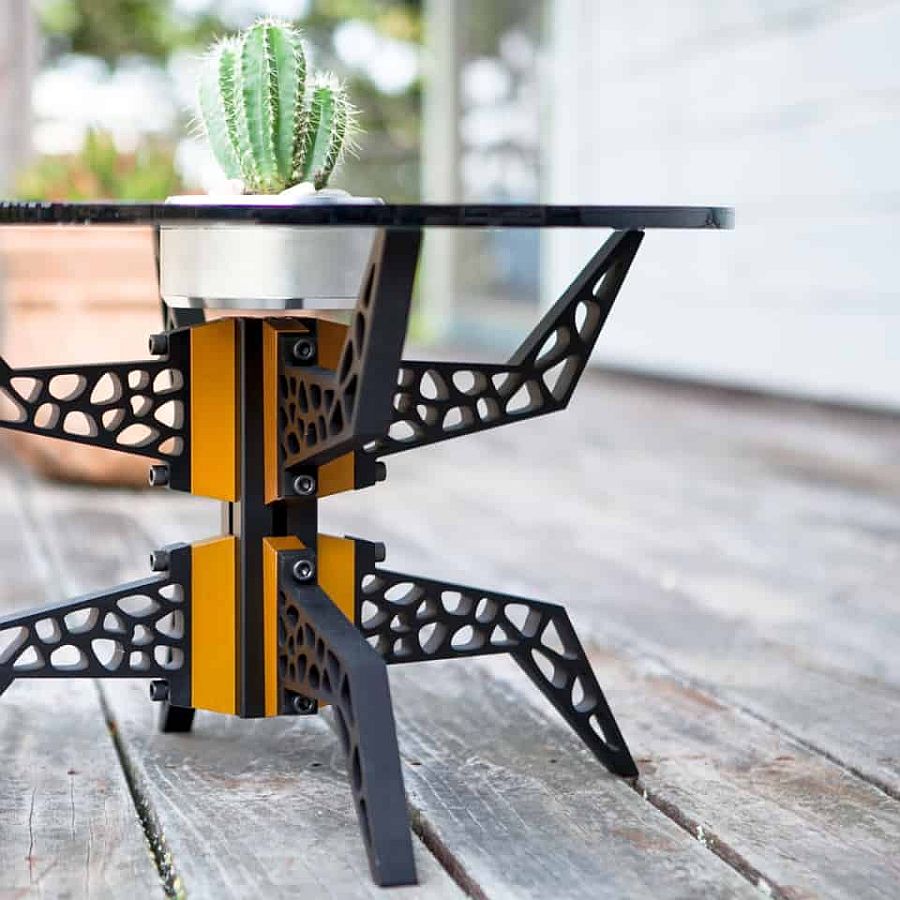 Storage with Pixel and Diamond Emerald
IF you are looking for visually stunning sideboards and cabinets that are both opulent and exclusive, then Boca Do Lobo deliver on every single level with the Diamond Emerald Sideboard and the Pixel Cabinet. The Diamond Emerald with its highly sculptured doors and a glossy green finish feels almost Victorian at times while the Pixel goes a level better with its 1088 handmade leaf gilding triangles creating an upper level that is unlike anything else! It is hard to find furniture pieces more 'eccentric and dazzling' than these two.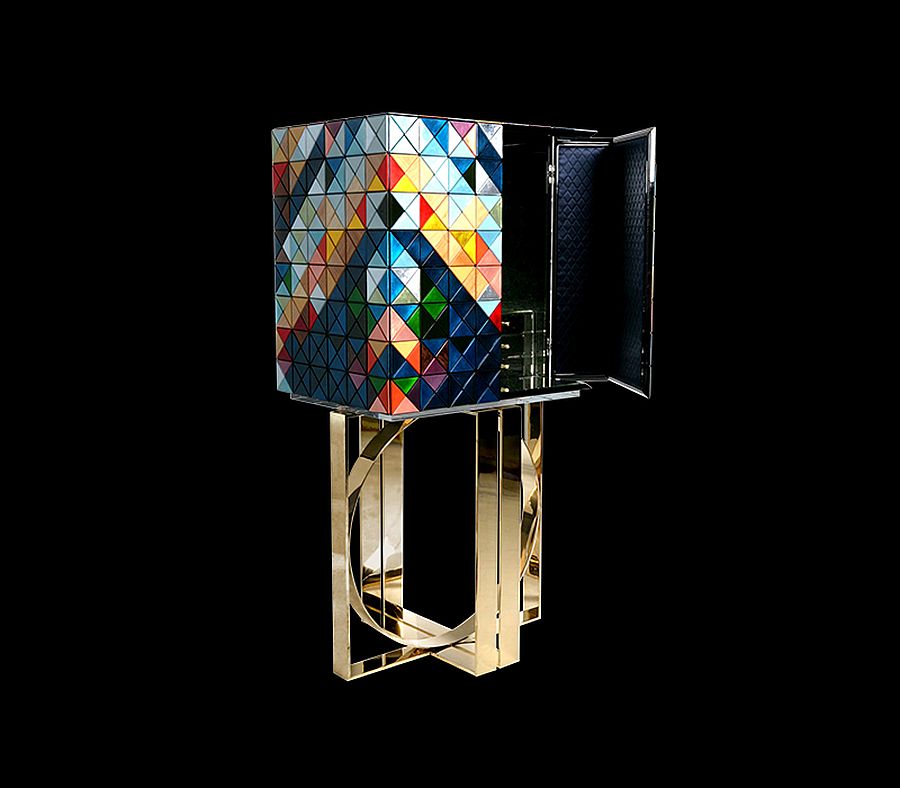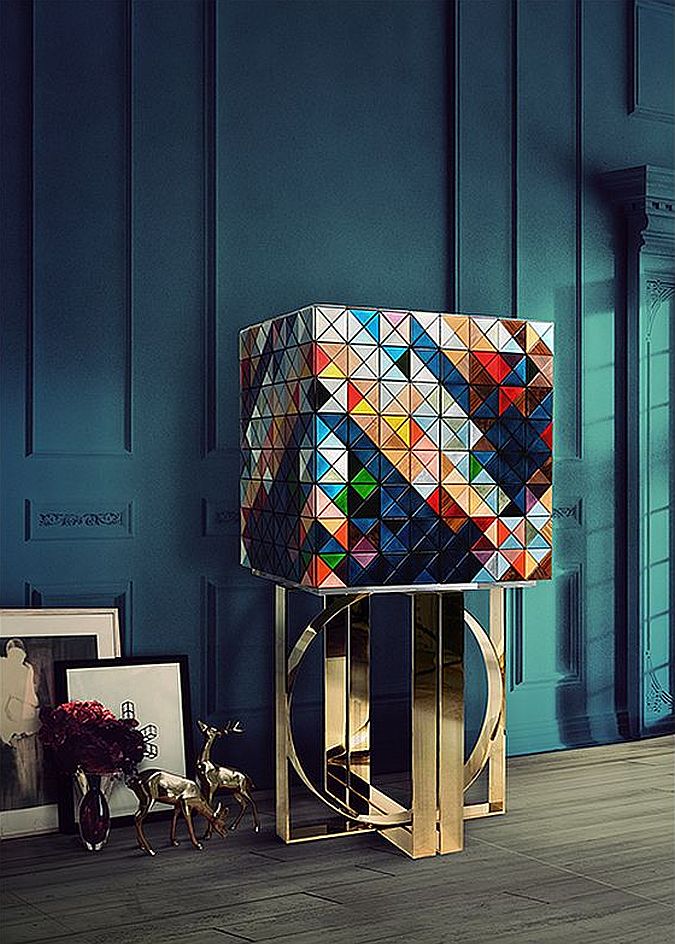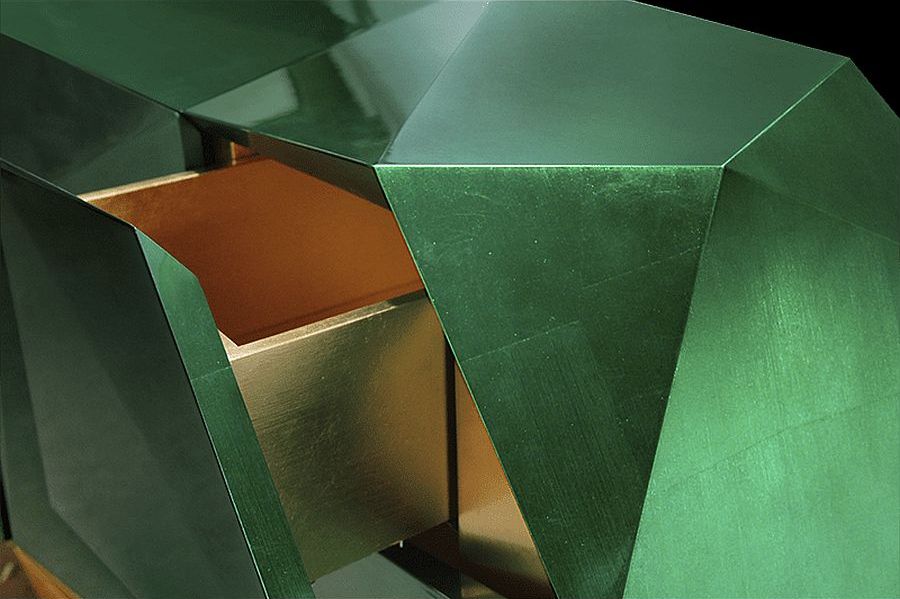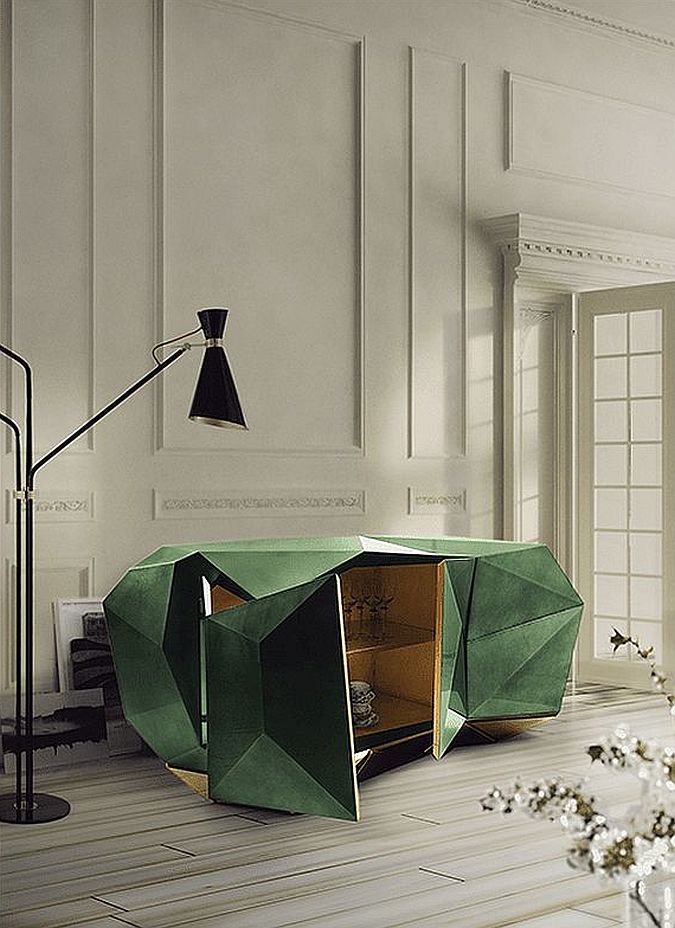 You're reading Colorful, Creative and a Touch Eccentric: Décor Finds that Make a Statement!, originally posted on Decoist. If you enjoyed this post, be sure to follow Decoist on Twitter, Facebook and Pinterest.