24 Jul

Commercial Car Parking Space Turned into Three Smart Floating Houses




We love any project hat does much more than just turn an empty lot into a modern home. It takes a bit of creativity and right planning to transform a parking lot that previously housed 15 cars into a dashing modern trio of homes. And that is just what you get with the unique Trio on Amos Houses designed by Refresh*Design in Fortitude Valley, Australia as you now see three dashing modern industrial homes on a previously car-filled lot! The entire new structure still has an edgy metallic vibe even from the outside with steel playing a prominent role in shaping the new façade. This continue partially on the inside with a wood and metal staircase that sits at the heart of the living room.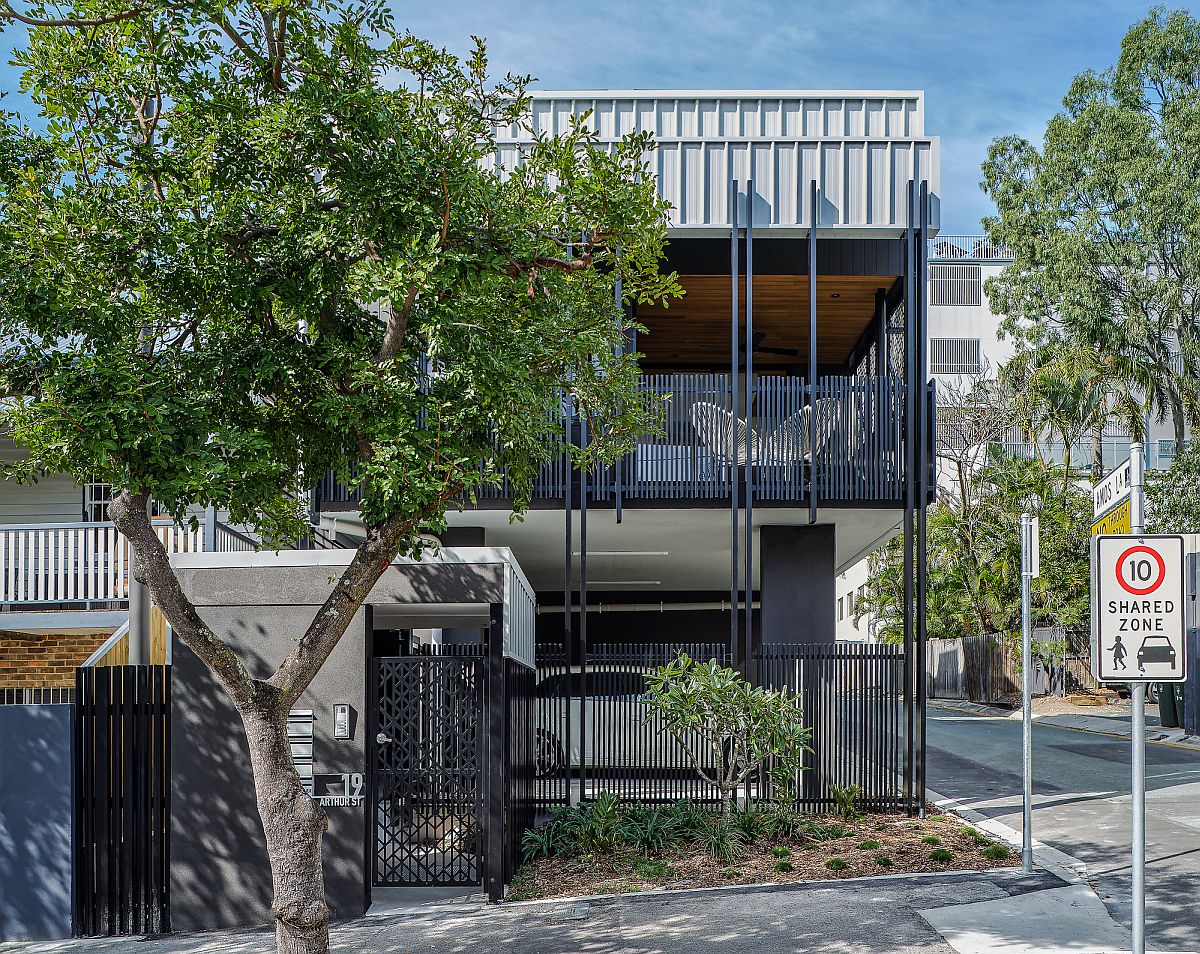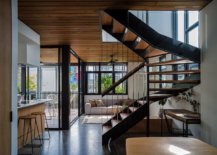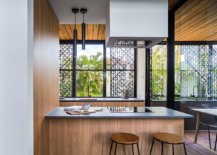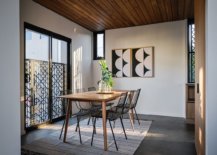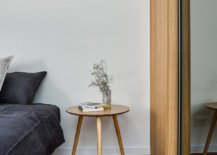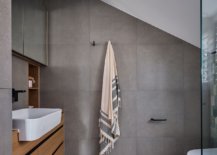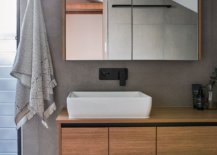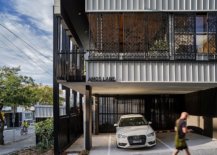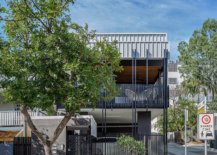 Each house is separated from the other using a terrace and attic space that acts as social zone as well as buffer area between the individual units. Each house contains an open plan living, kitchen and dining area along with three bedrooms and two bathrooms that occupy the attic level above. Color scheme is simple and neutral with white and wood creating pleasant backdrops in every room. Sliding glass doors with dark frames and large windows connect the living areas with the outdoors while the bedrooms offer complete privacy. An efficient and urbane makeover! [Photography: Andy Macpherson]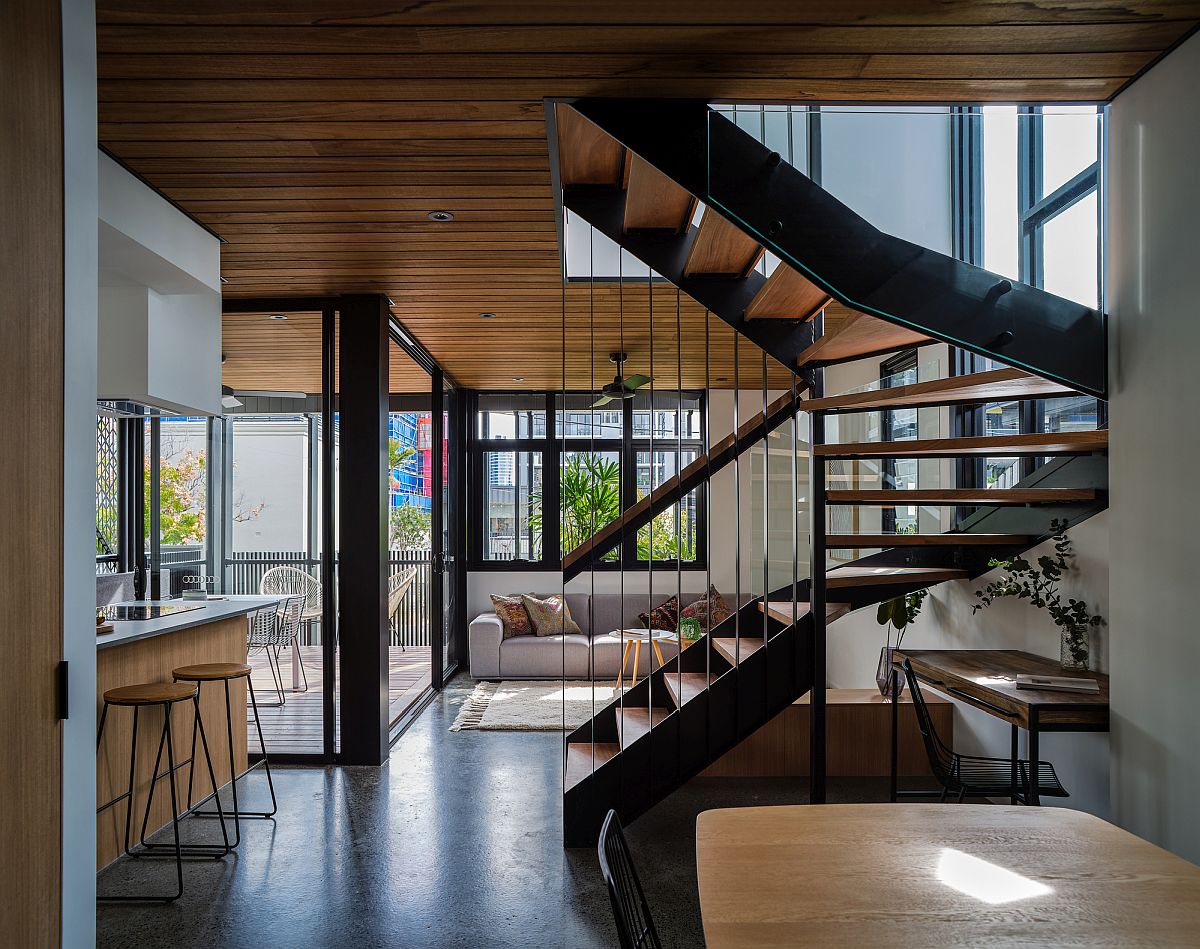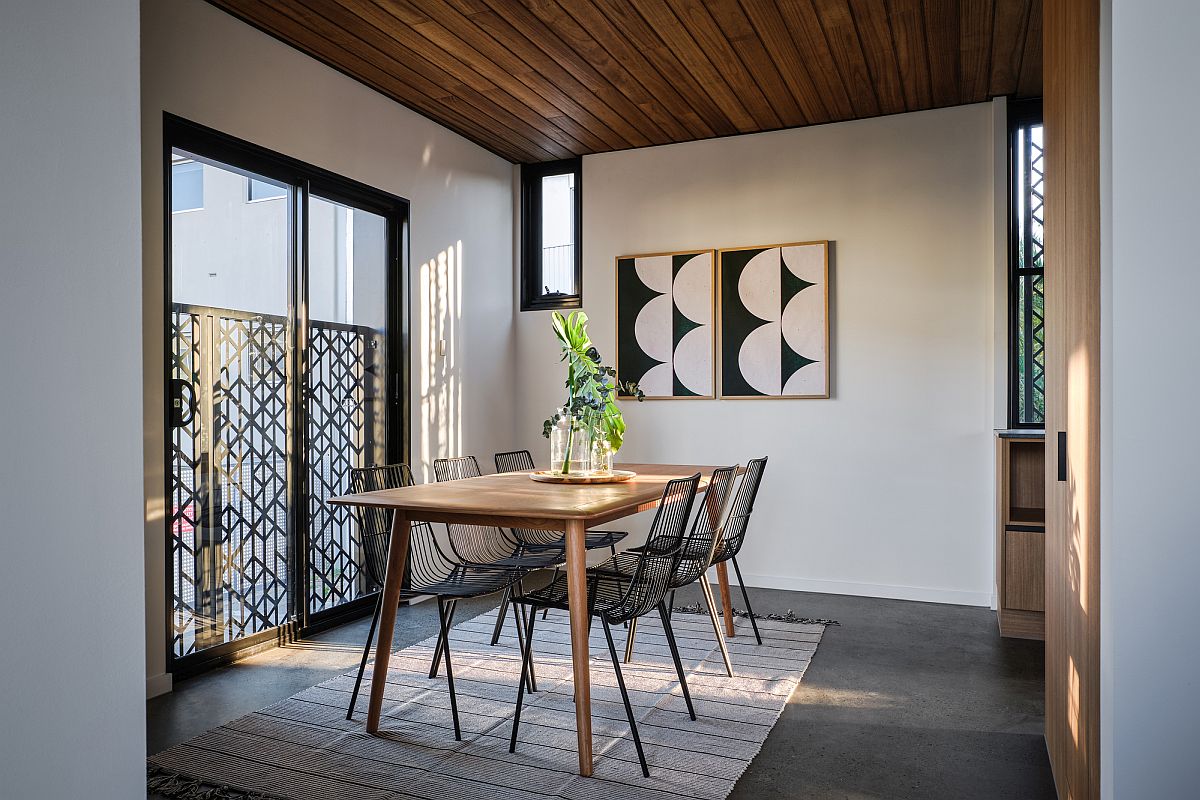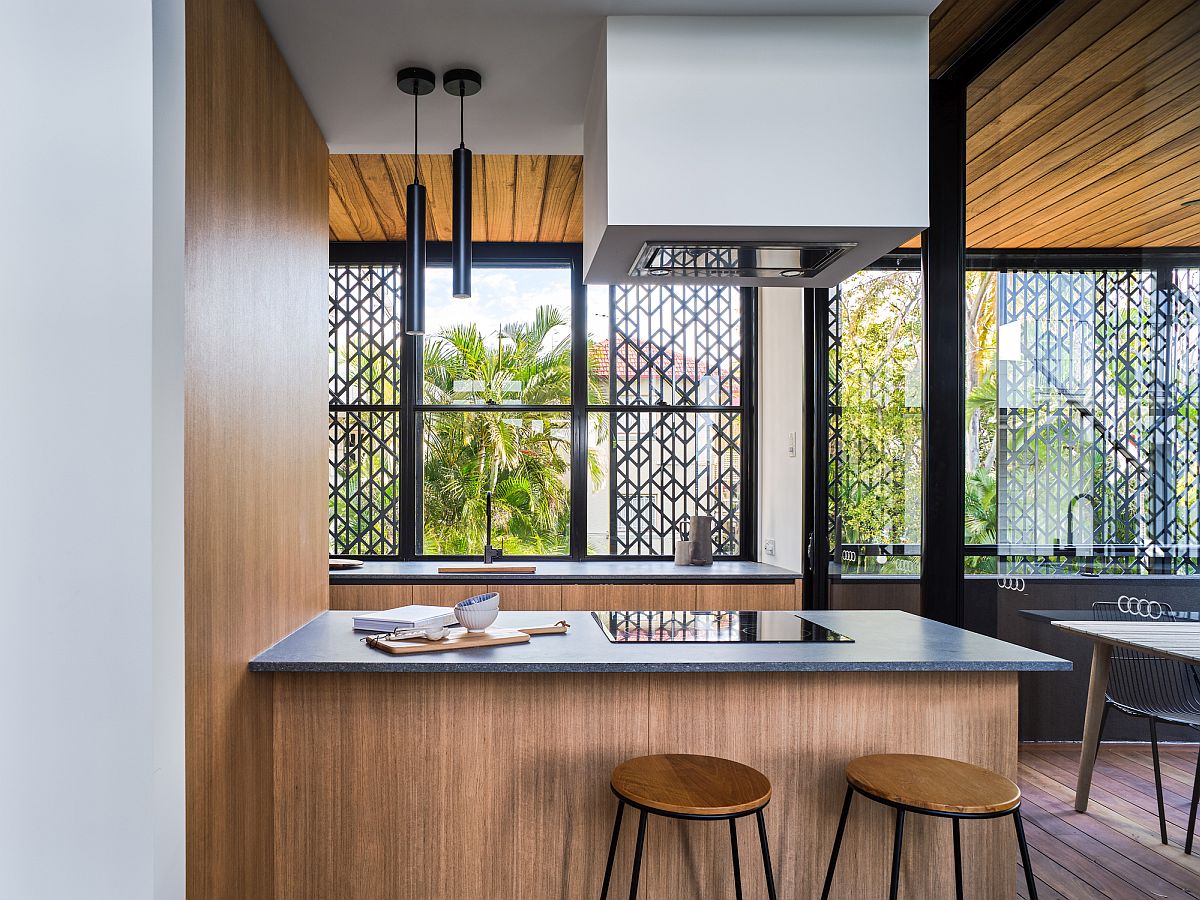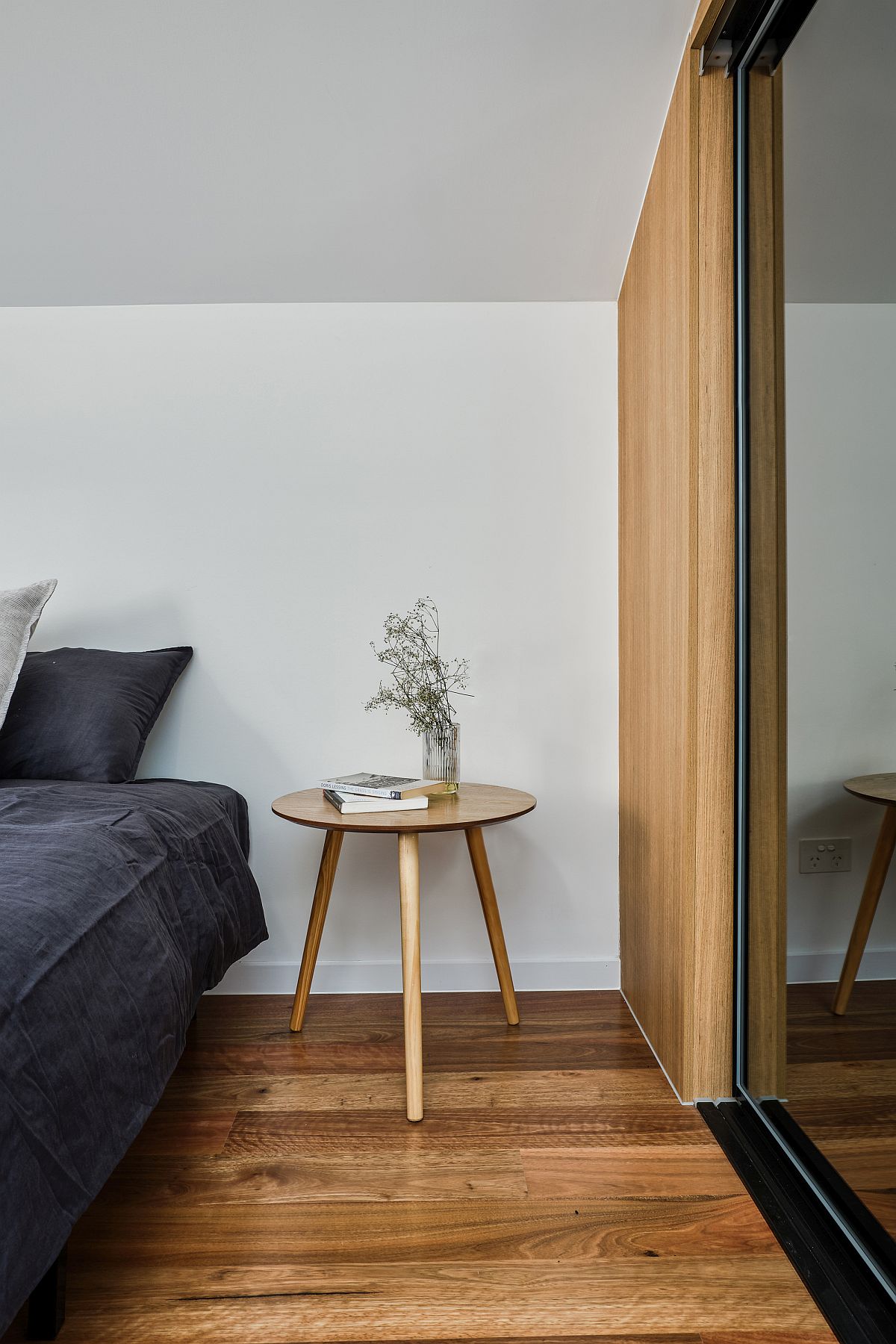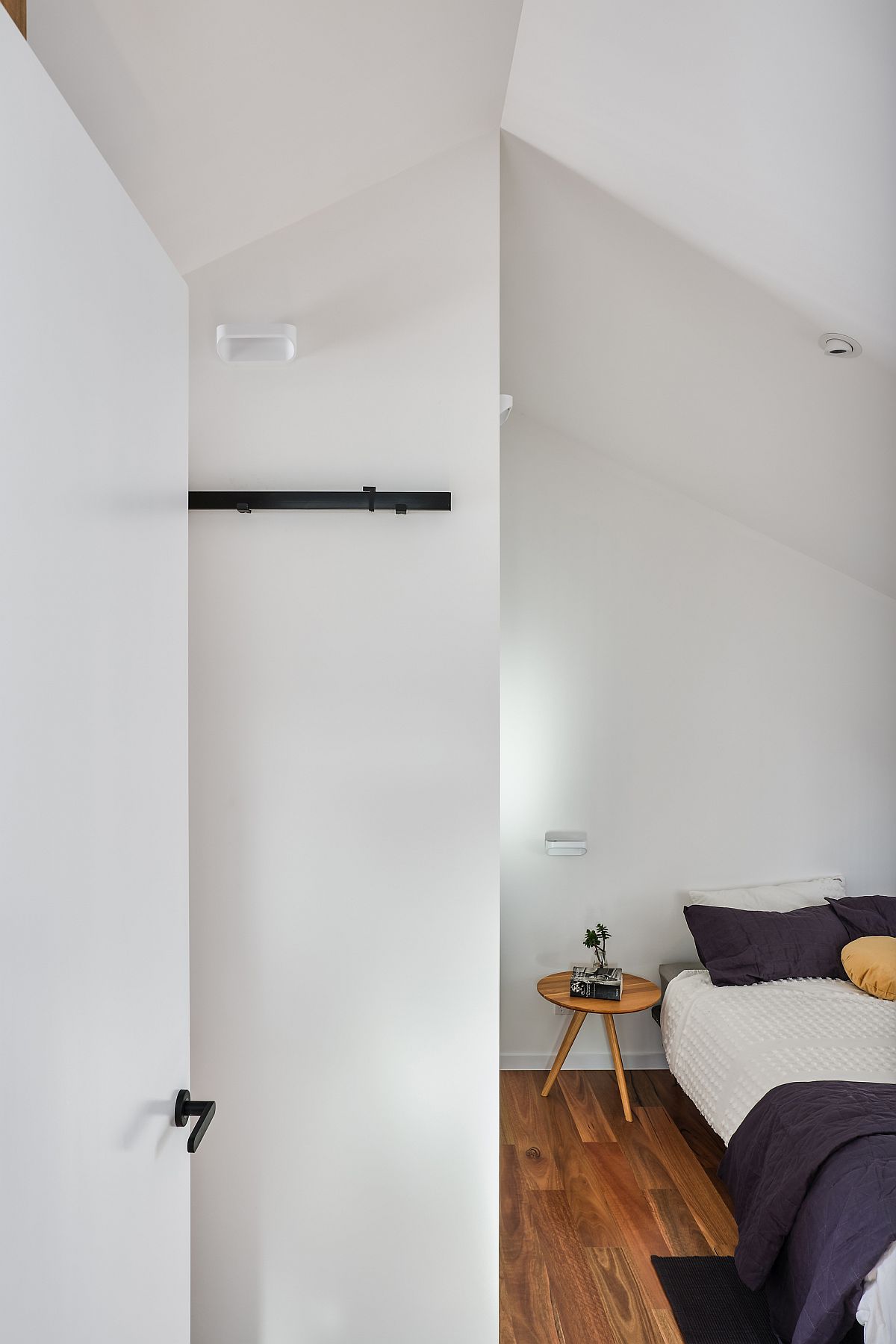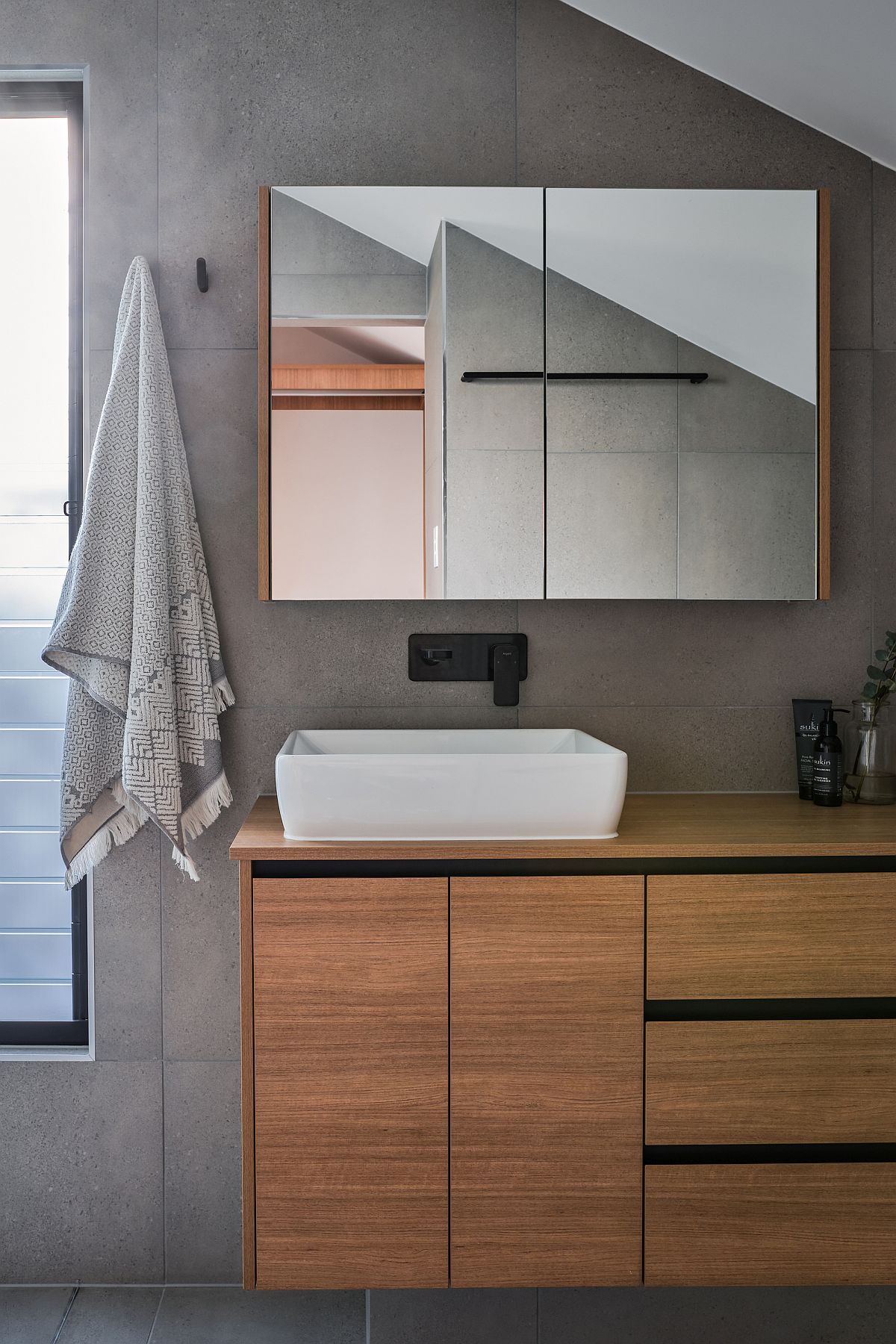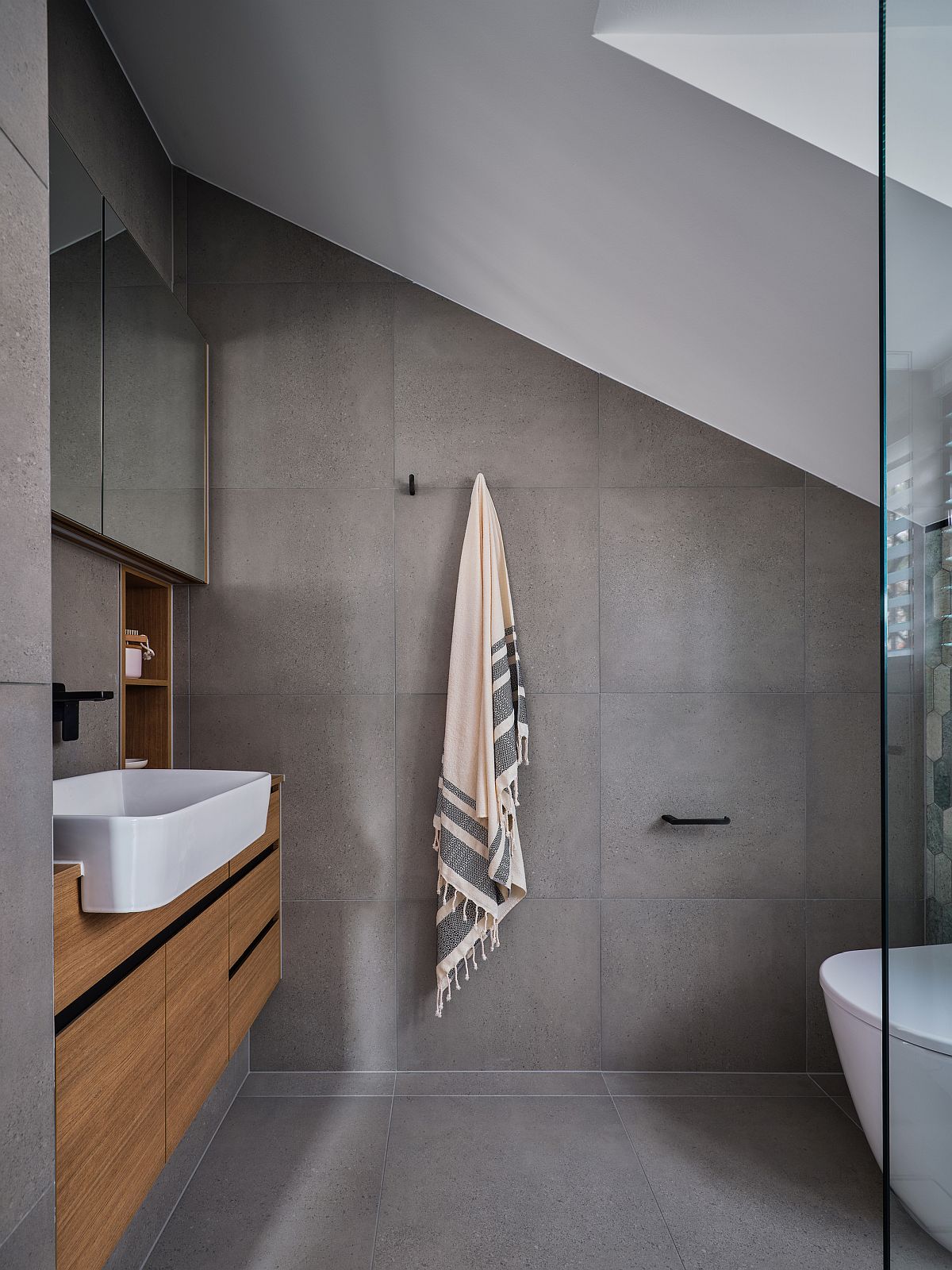 Our interpretation of the Brisbane City Character Code enabled a third storey – built into the attic spaces – while conforming to the shape and proportion of surrounding homes. strategic placement of dormer windows makes these upper floors feel generous, with the added benefit of interesting special arrangements.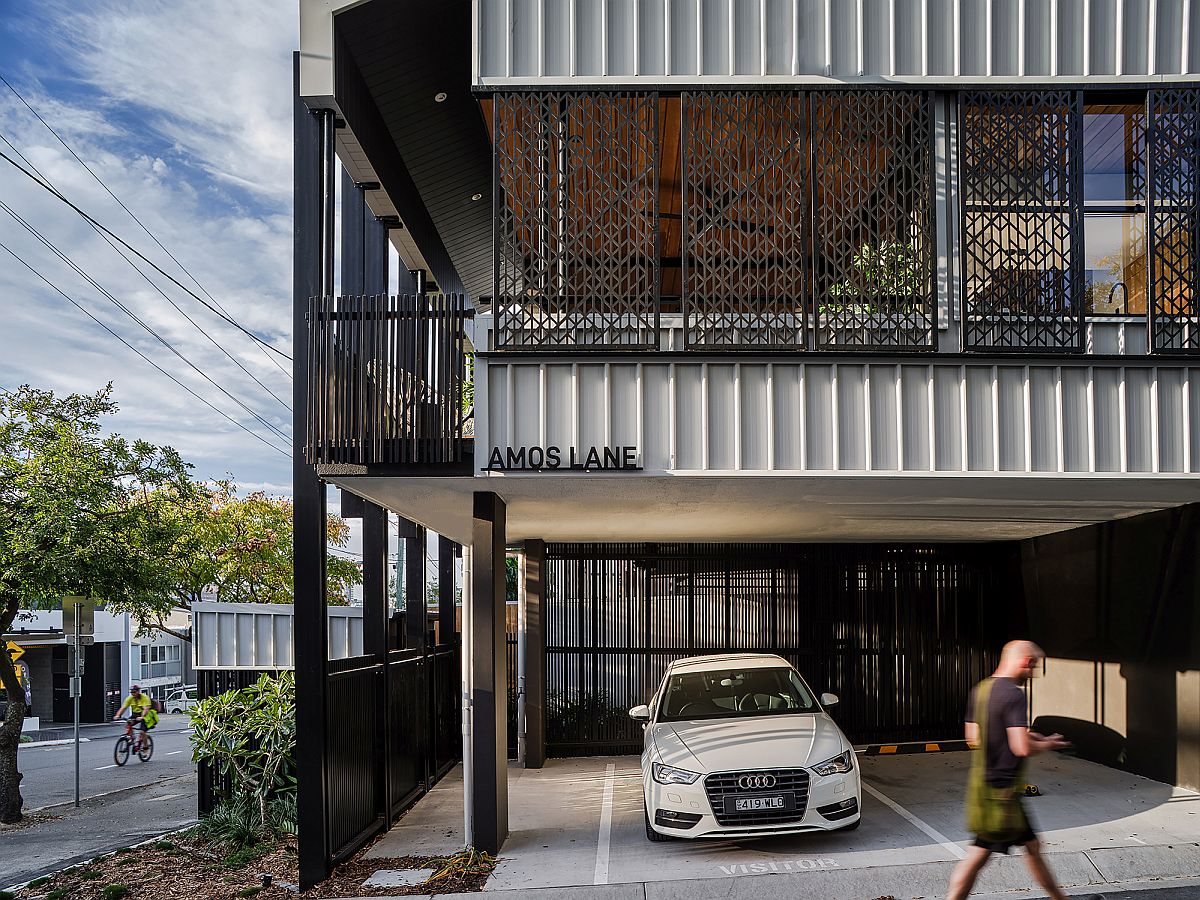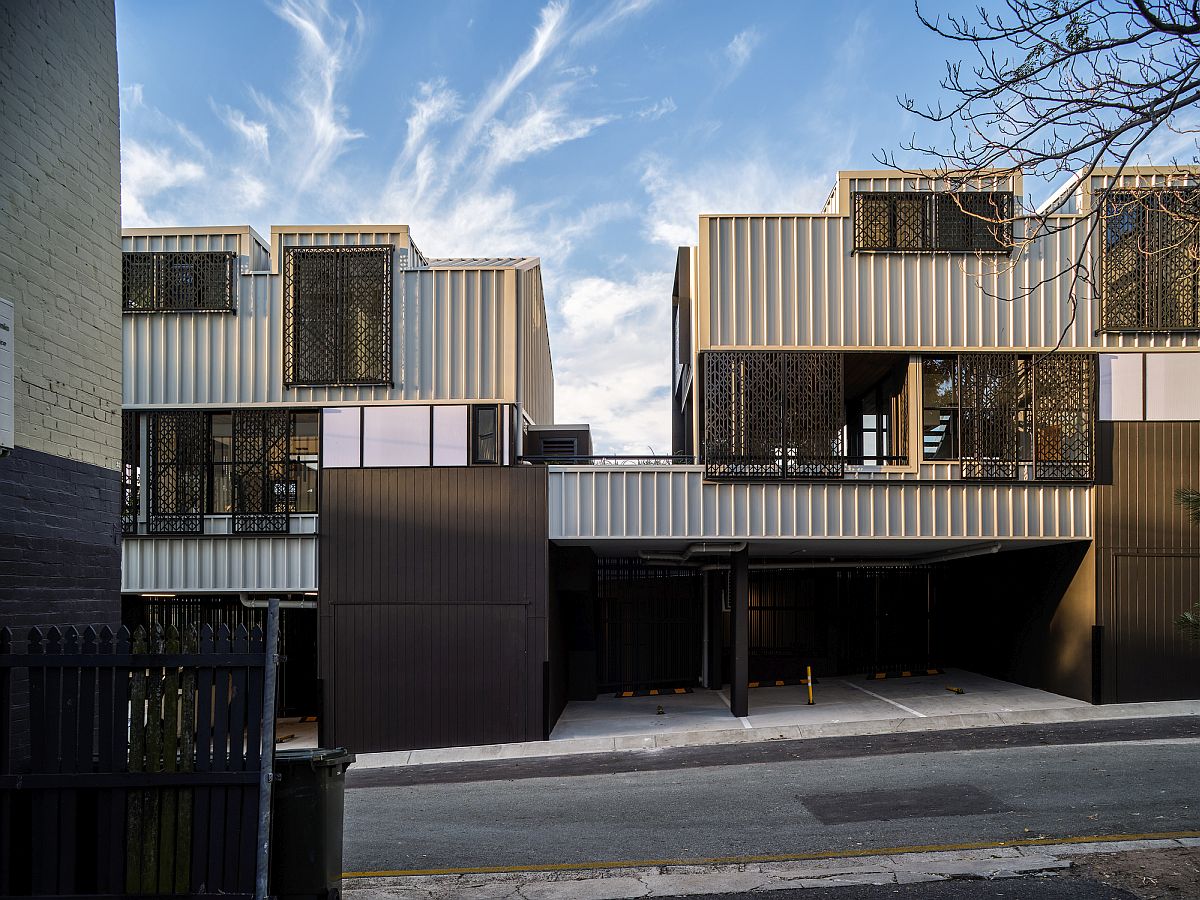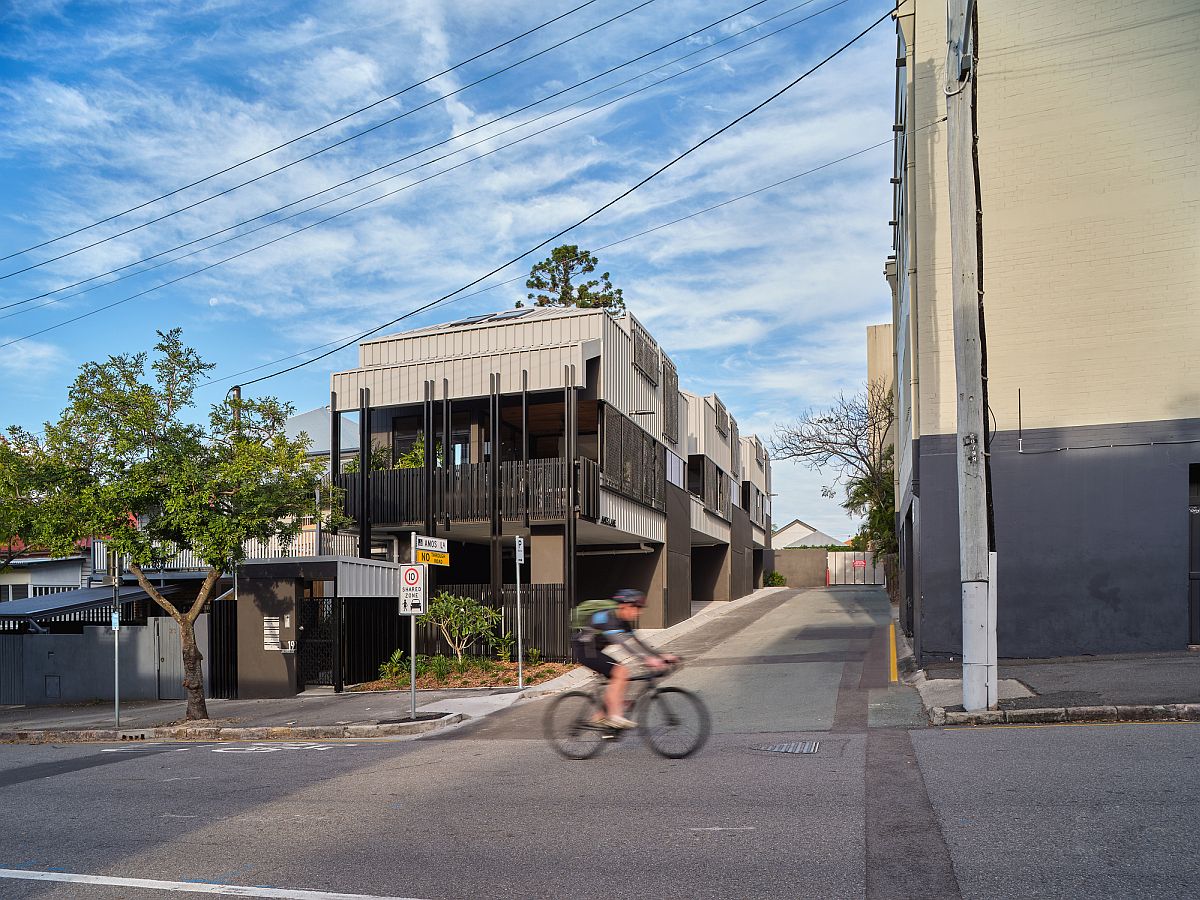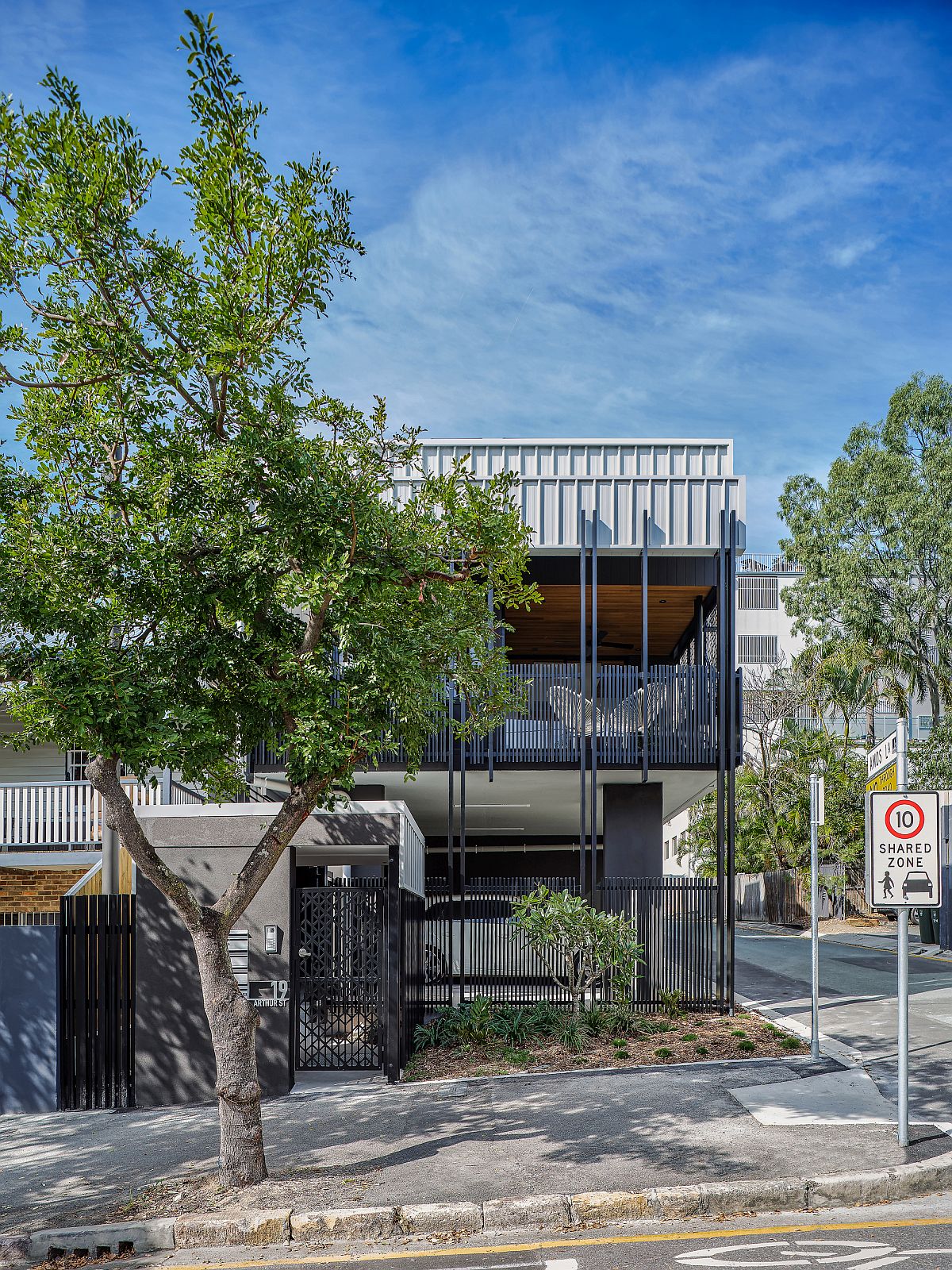 You're reading Commercial Car Parking Space Turned into Three Smart Floating Houses, originally posted on Decoist. If you enjoyed this post, be sure to follow Decoist on Twitter, Facebook and Pinterest.