03 Aug

Design that Takes You Back to Basics: Small Eco-Friendly Wooden Shelter




There is an advantage in simplicity and a life that takes us back to our roots also helps in creating a more relaxing and healthy lifestyle. Designed by Michiel De Backer + Jakub Senkowski + Martin Mikovčák, the Ark Shelter in Belgium is one such beautiful retreat that ensures that those inside are always connected with nature at all times. The small wooden cabin has an interior of just 27-square-meter and a mobile design that ensures the cabin itself makes very little impact on the lot that it sits on. With a dark exterior that is protected from UV light and an interior that is clad in light wooden tones, the retreat aims to blend into any backdrop around it. Minimal, modern and yet nature-centric, the cabin design is uncomplicated and elegant.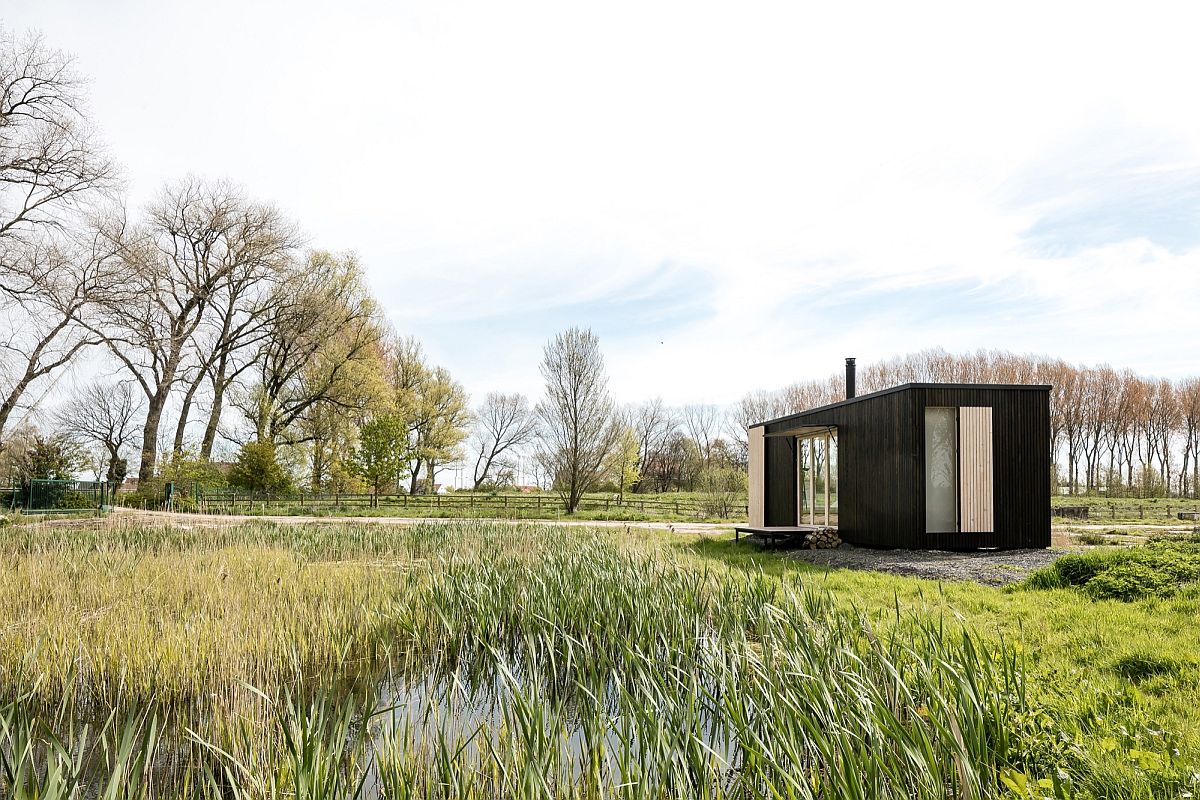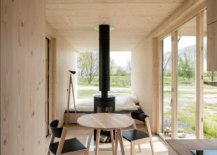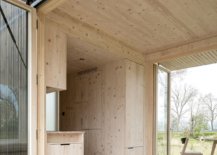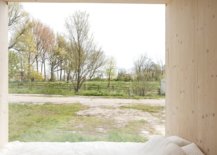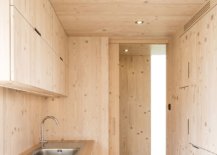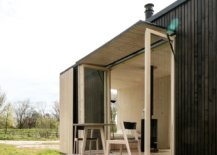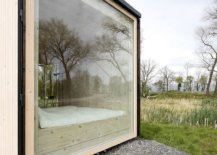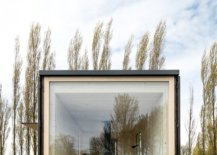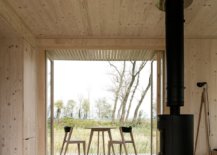 Features like rainwater collecting system and solar panels allow the cabin to be placed off-grid and almost at any location while custom décor in wood creates a sense of harmony within the home. Despite offering modern functionality, technology has been kept firmly away from the cabin and with a tiny sleeping area on one side and bathroom on the other, every inch of space has been fully utilized in here. A small living area with fireplace and tiny kitchen complete the beautiful cabin. [Photography: Thomas Debruyne]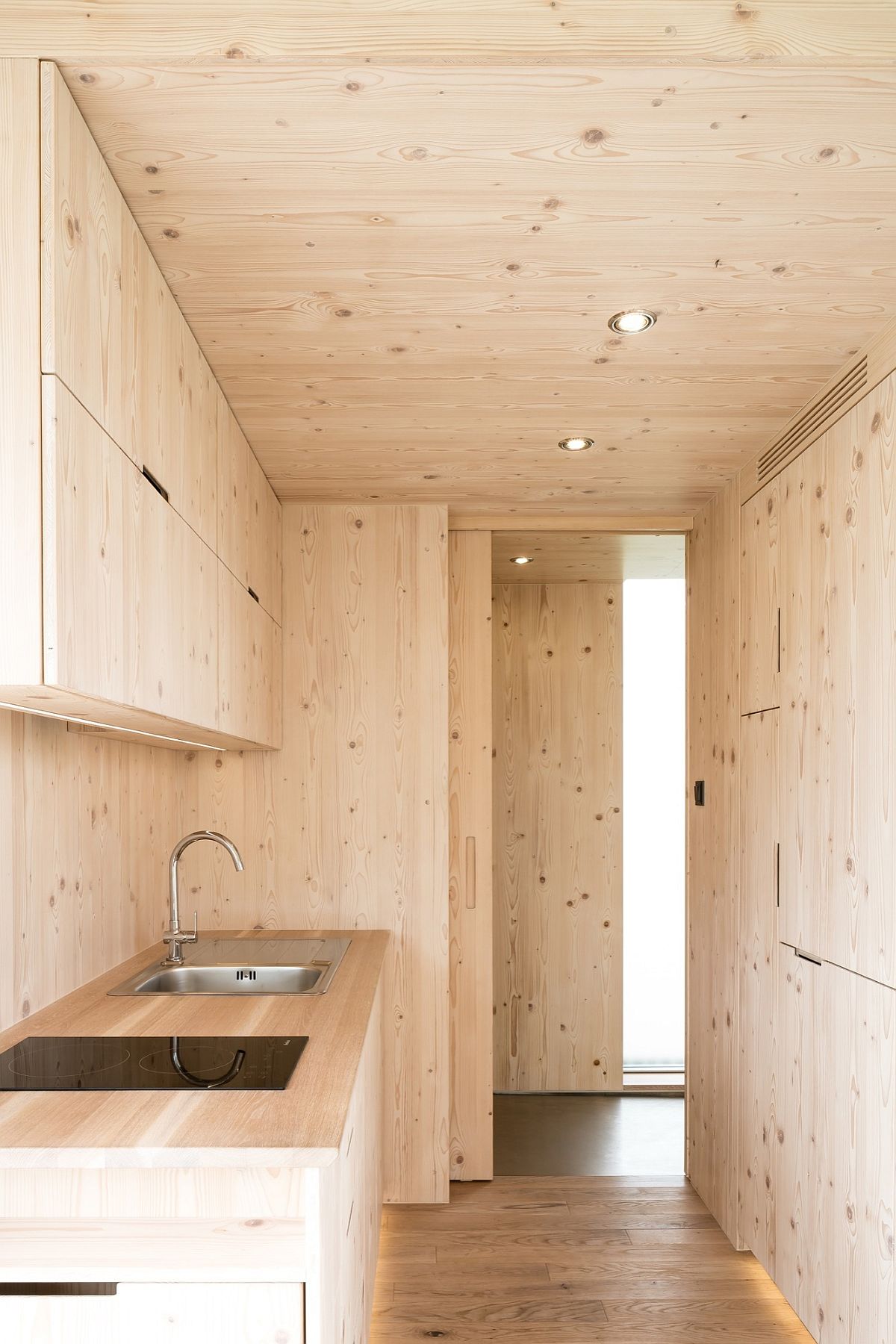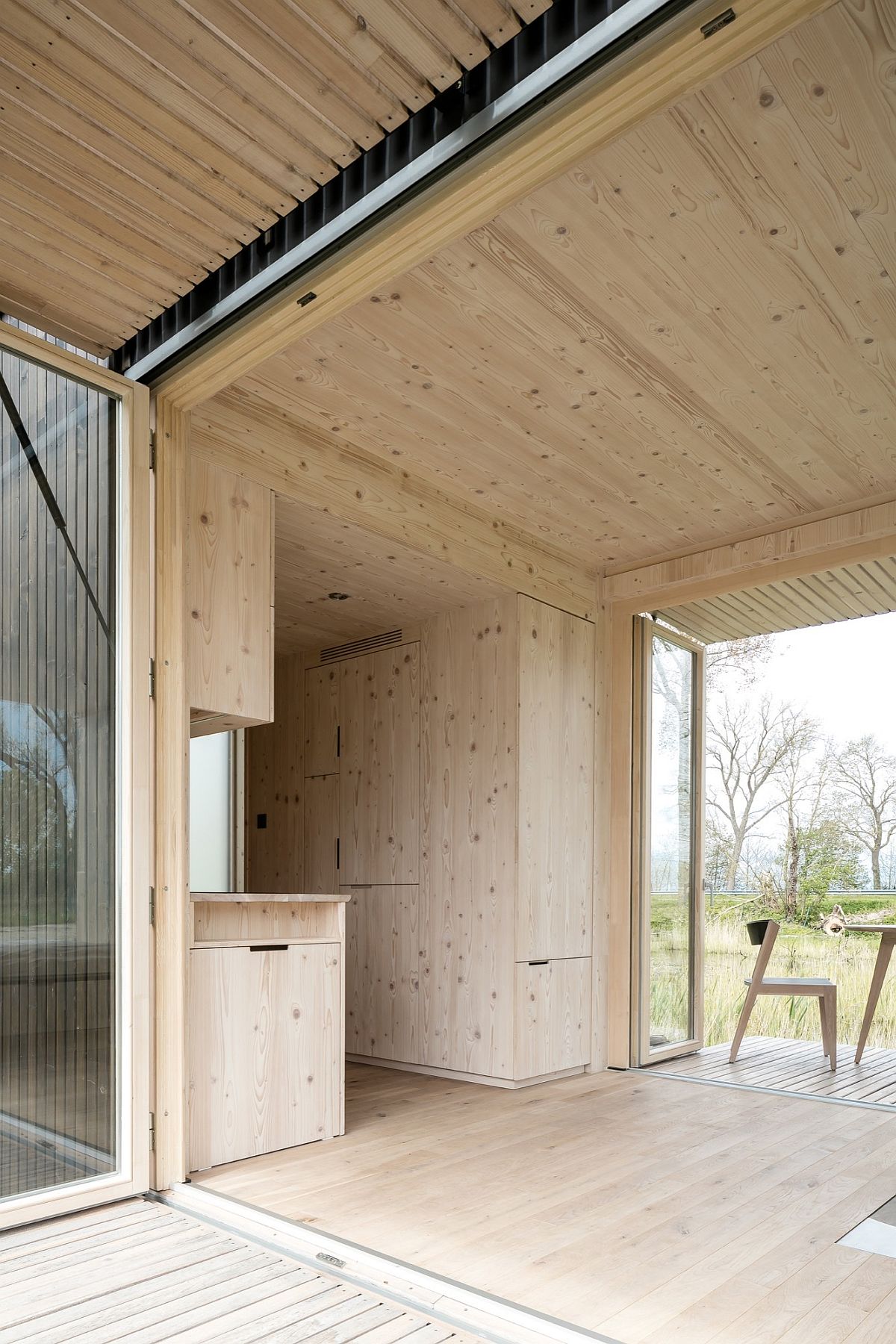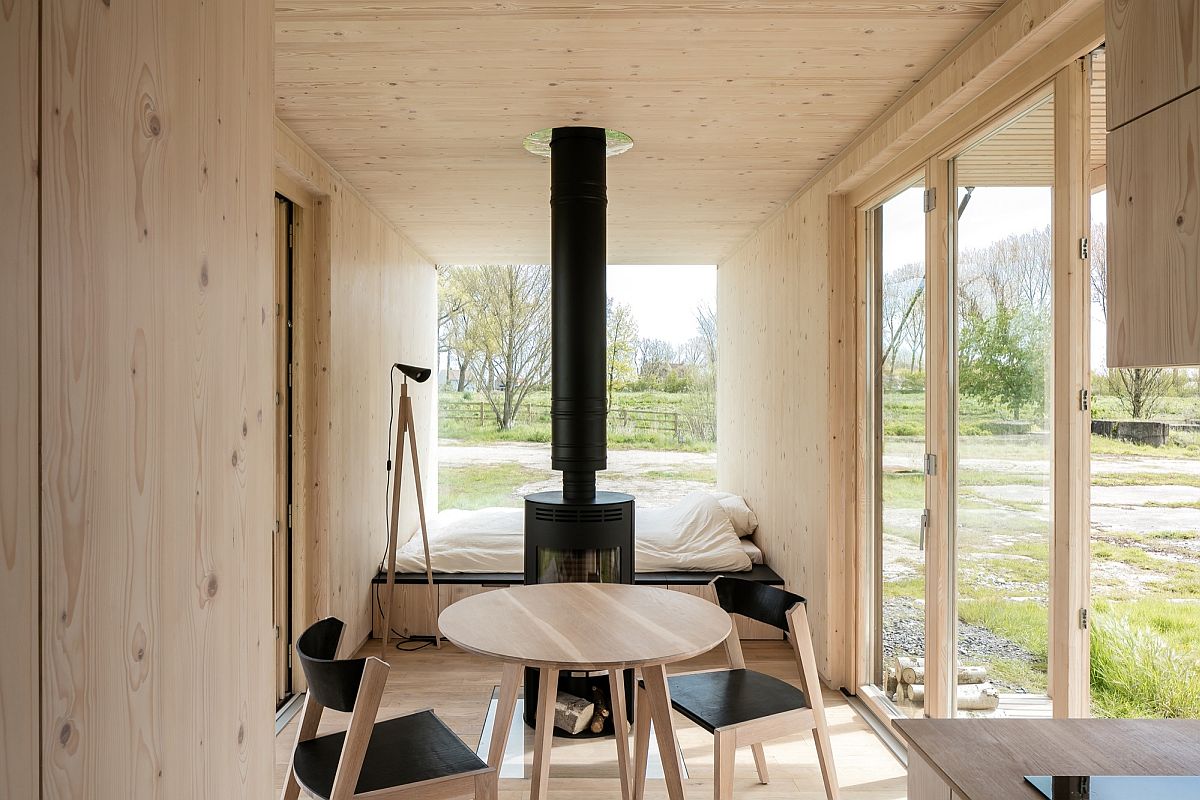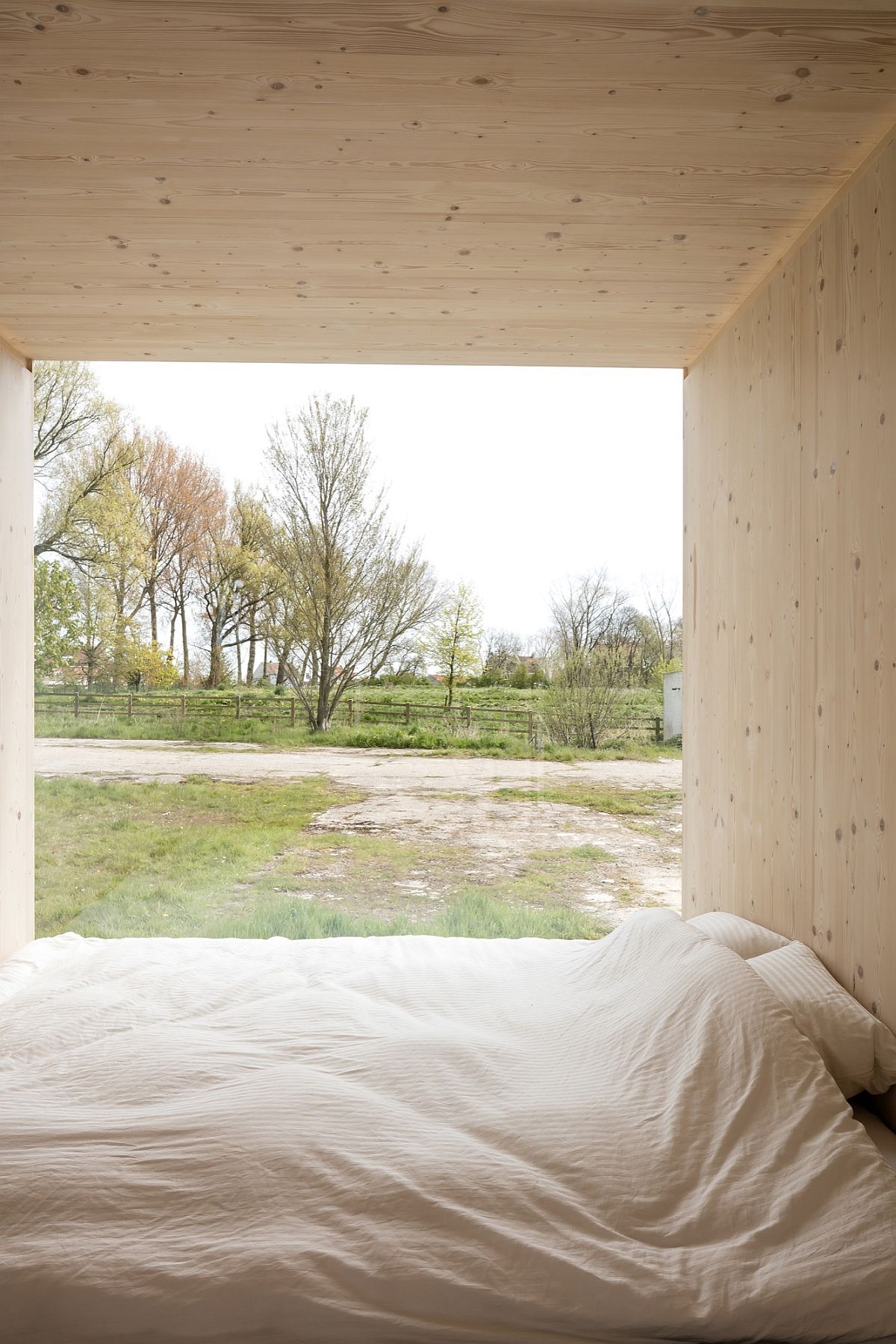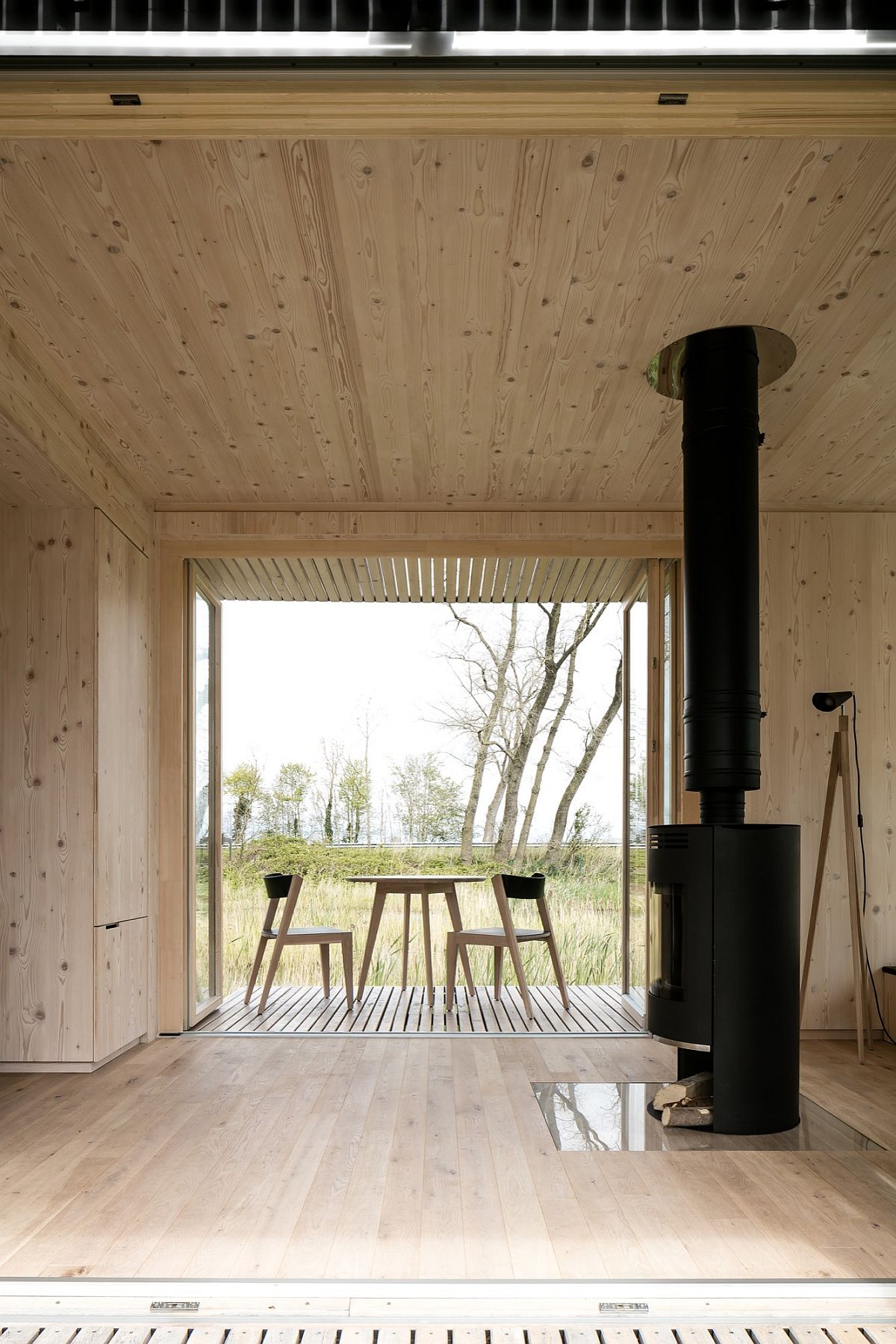 Oak wood is used on the horizontal surfaces, since it is waterproof, like the floor, terraces, kitchen and furniture is also produced from the same oak. The vertical parts and the ceiling are made of pine tree bio plates which are painted with white oil with UV protection to keep them light. This contrast between the light vertical and the dark horizontal parts is playing the main role inside of our shelter.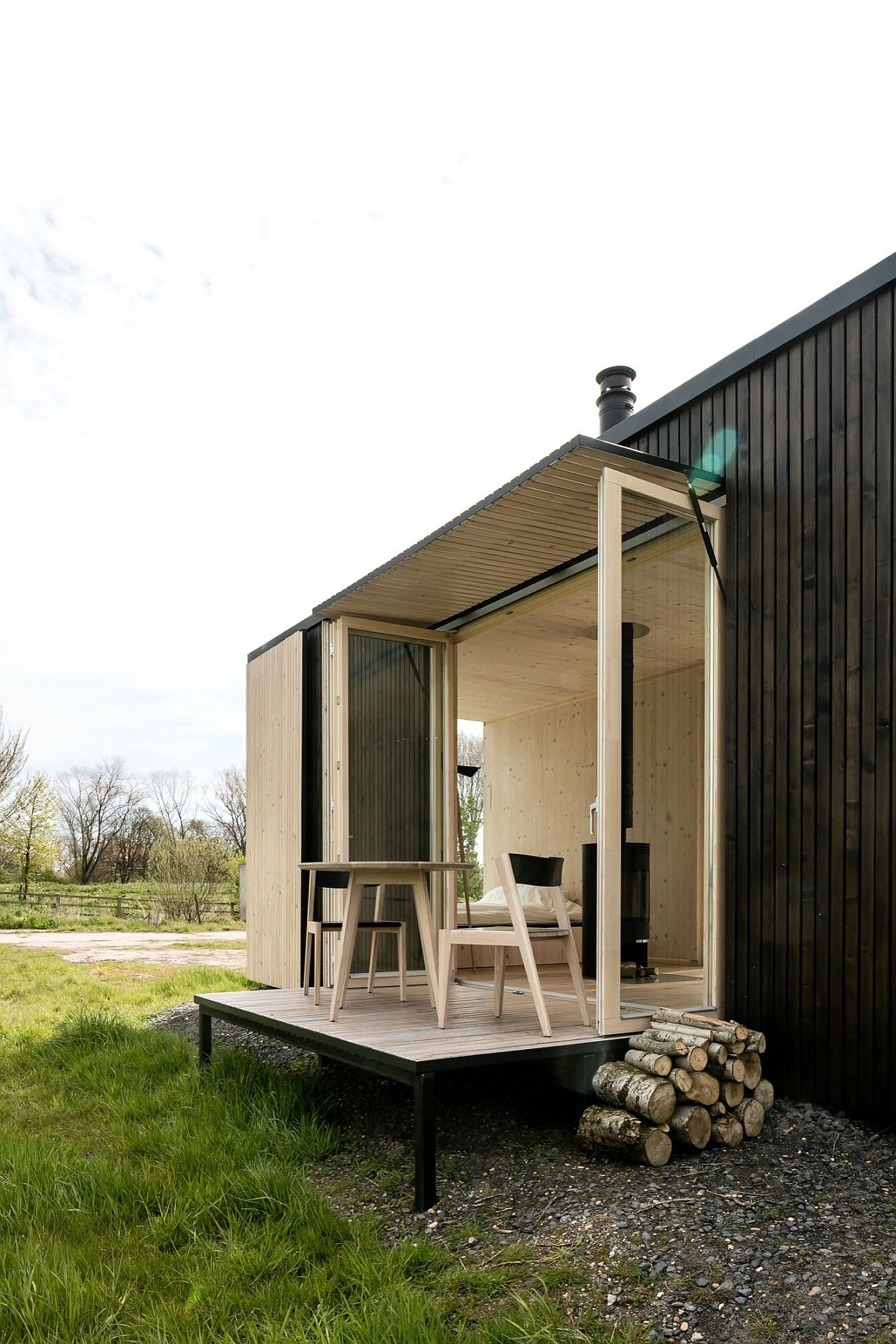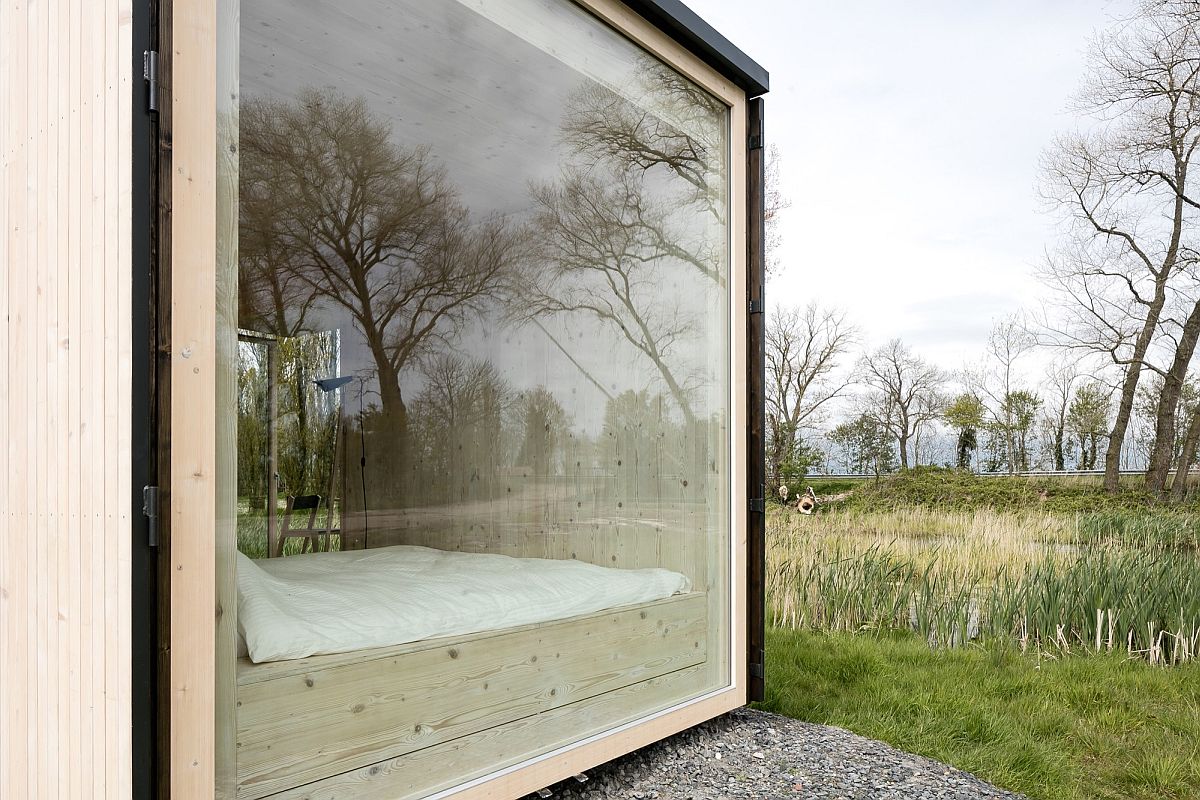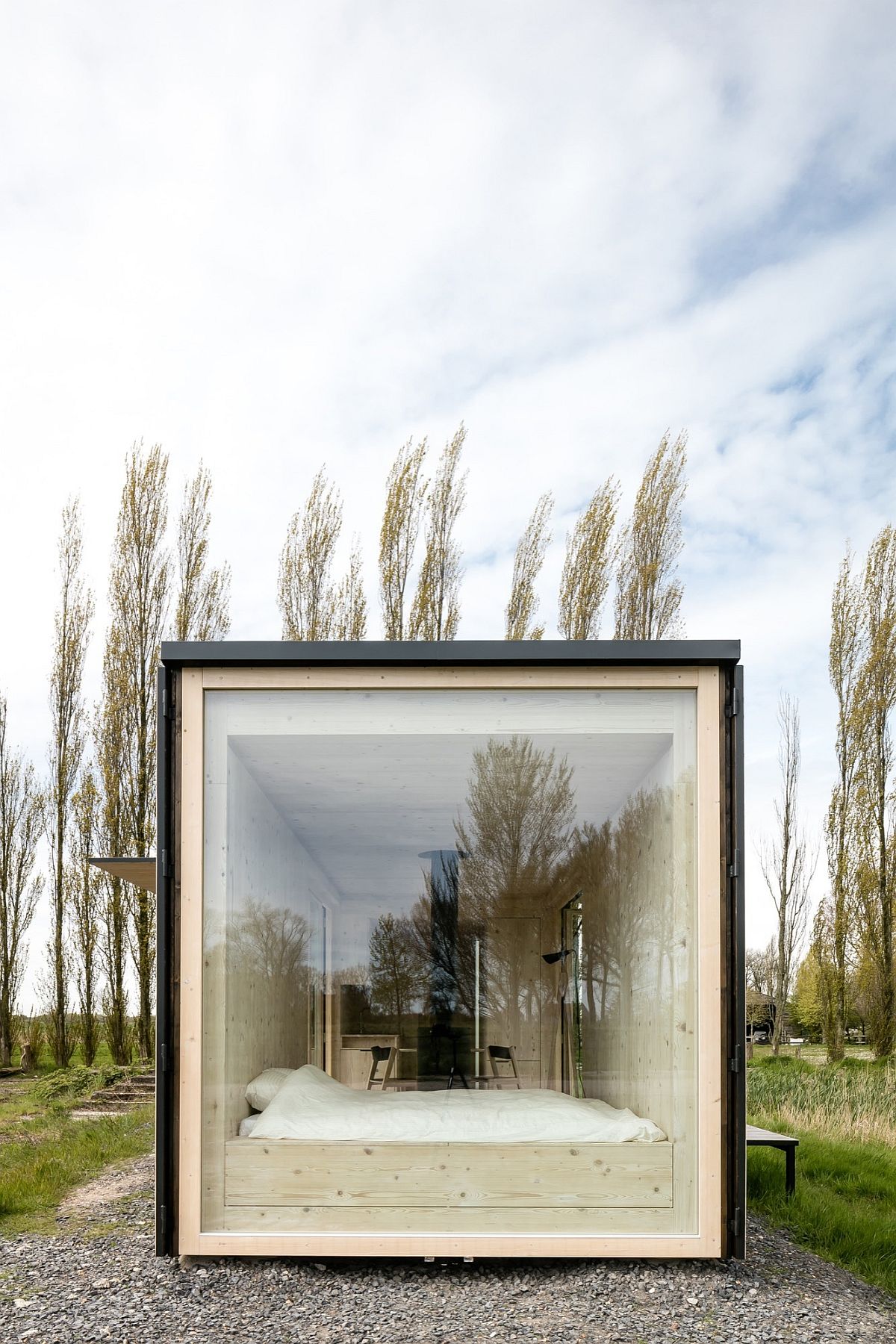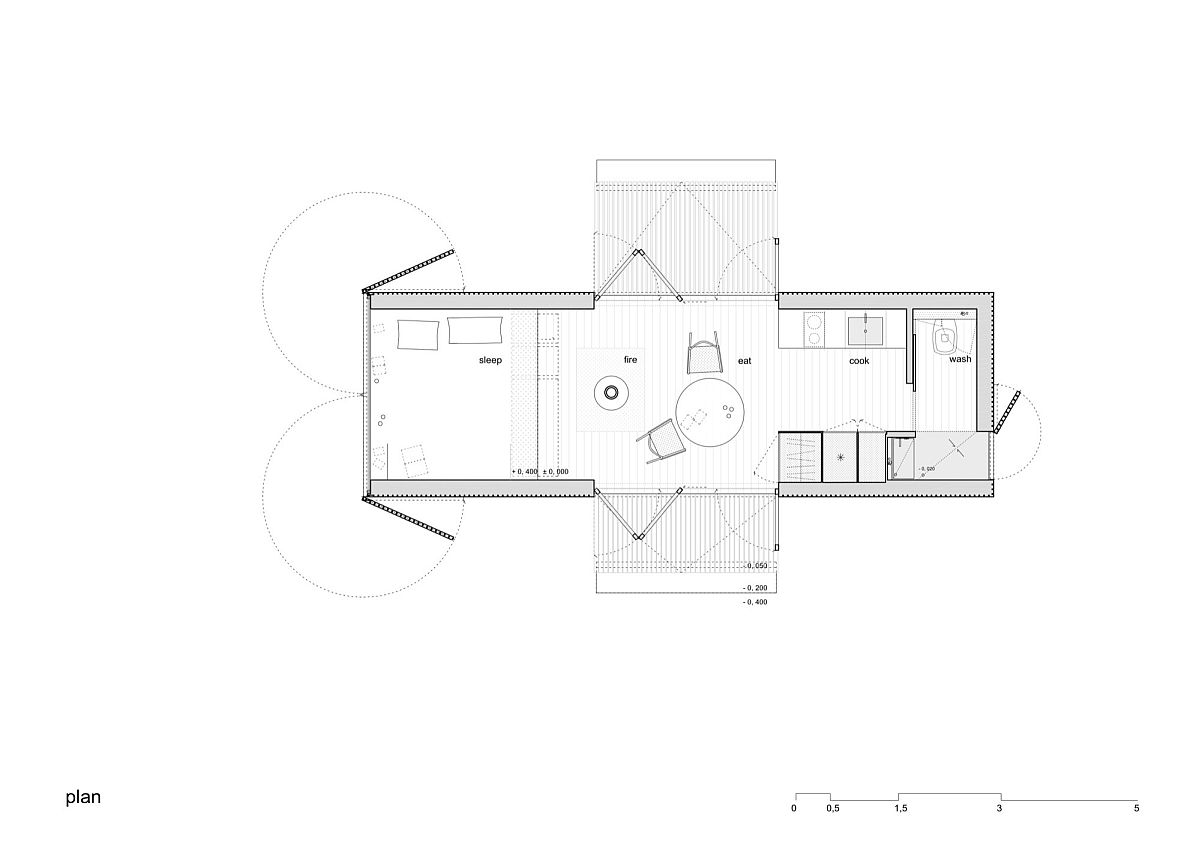 You're reading Design that Takes You Back to Basics: Small Eco-Friendly Wooden Shelter, originally posted on Decoist. If you enjoyed this post, be sure to follow Decoist on Twitter, Facebook and Pinterest.