20 Oct

Eye-Catching: Tiny Bedrooms in White with Brilliant Blocks of Color




Space, space and space – that is probably the thing we tend to discuss the mot when it comes to home design; even if we are not always aware of it. Many of us are on the constant lookout for ways in which we can maximize the limited amount of space we have. Sometimes it comes in the form of smart, elegant décor that multi-tasks. On other occasions, you have custom solutions that reorganize interiors and expand boundaries. No matter what solution you choose, decorating a small room is always a big challenge. In the modest modern bedroom, this becomes an even trickier task. Defying this idea and inspiring us with color and creativity are these small white bedrooms with color blocks.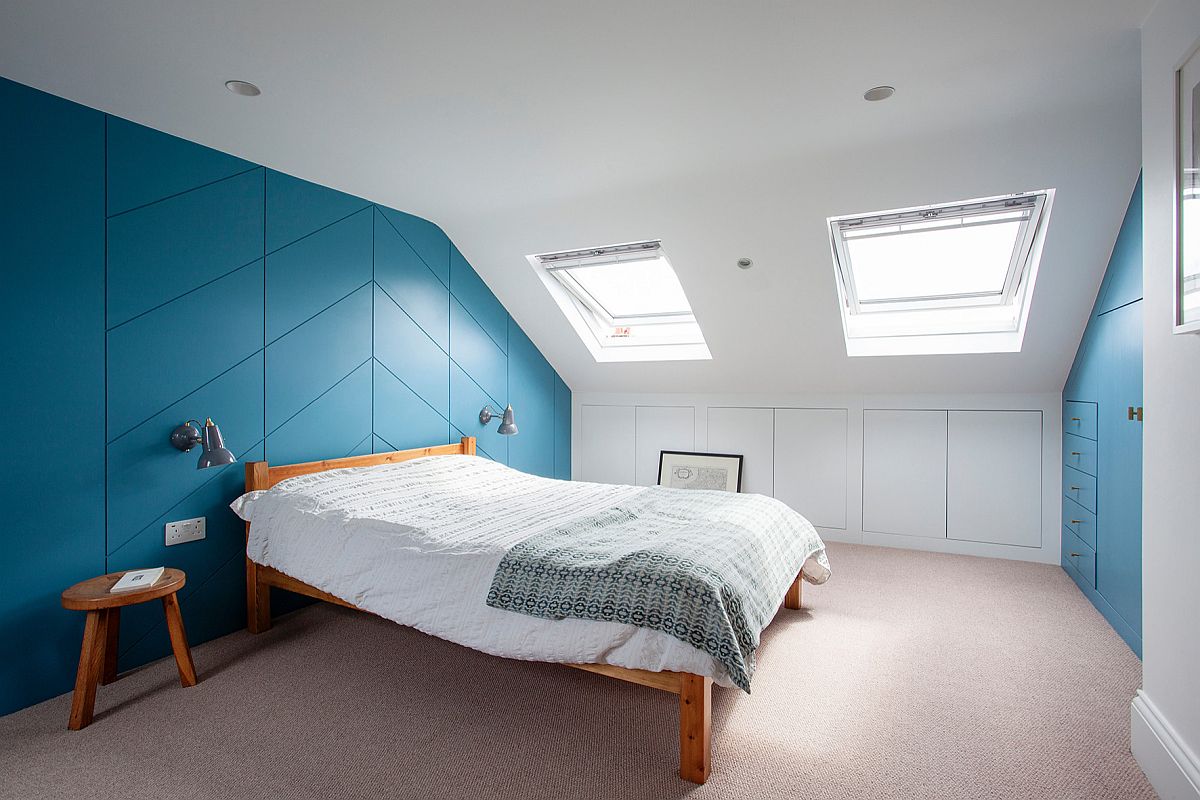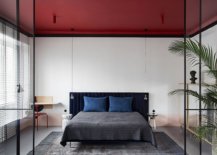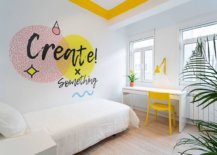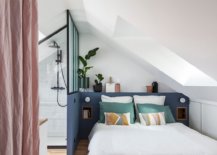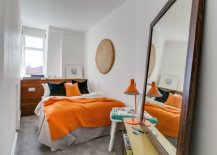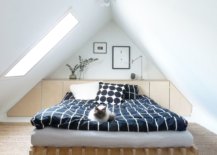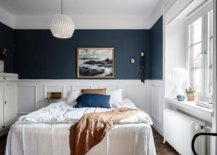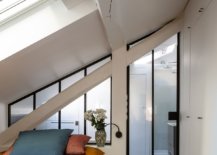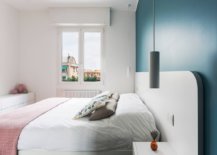 Color blocking as an impressive and effective technique to usher brightness into a neutral room has been popular for the past few seasons. Of course, there are occasions when you are just using one bold color along with white in the small bedroom. But you still have brilliant and dashing spaces that turn heads and do so without actually creating a visual clutter. Understated, cutting across styles and shaping a fabulous personal refuge, this is a look at the best small bedrooms in white with a splash of color thrown into the mix.
More than One Color
Color blocking as an idea itself involves more than one bright color and if you happen to really love the look, then it has its place even in the smallest of bedrooms. As a rule though, it is best to keep the backdrop as neutral as possible and ensure that the two or three bold colors you use stand out visually. Too many colors and you will quickly venture into a chaotic world that is just unappealing. Use the color in a sporadic fashion and you only have modest accents that do not make the necessary impact. Accent walls, colorful ceilings and creative floors coupled with bedding in bold colors can get the job done in here.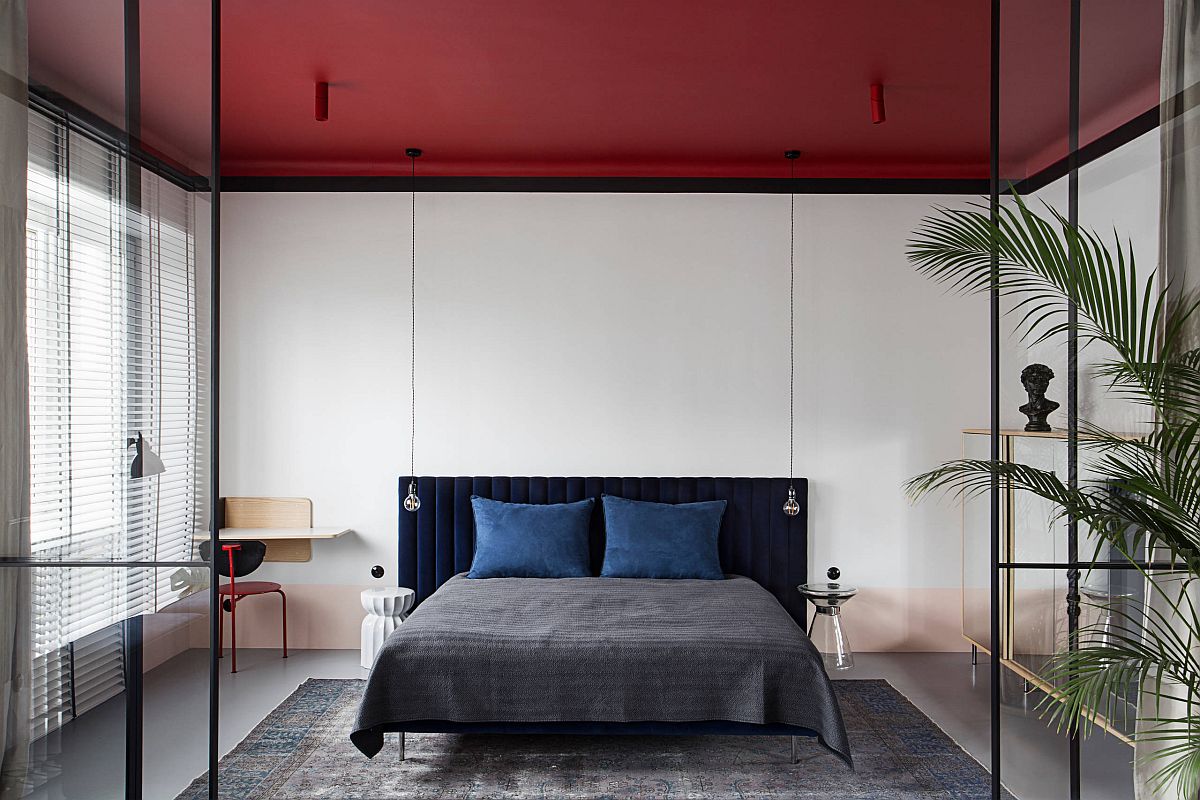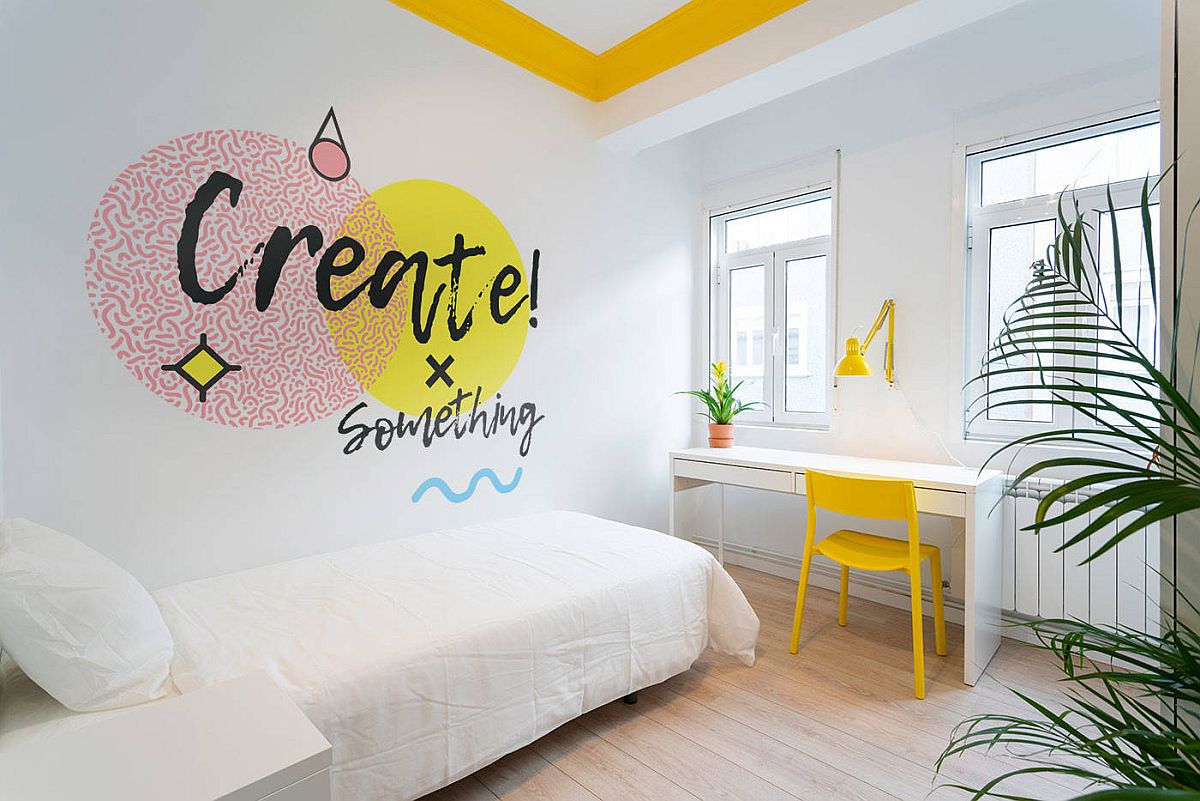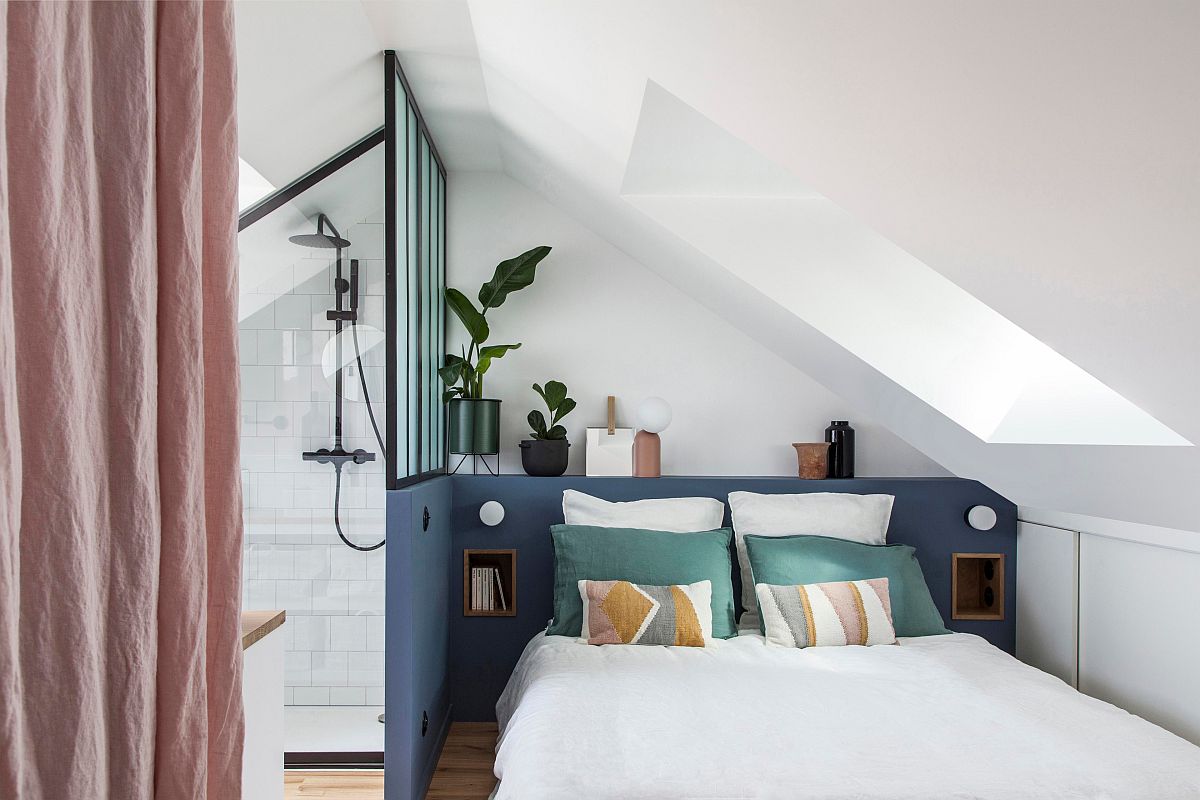 An Easy Way of Adding Color
This comes as no surprise that a dash of color in pretty much any white, monochromatic bedroom tends to make a huge impact. But the look that we are shooting for today demands much more than just a vase in green and throw pillows in olive thrown into the mix. You want a bigger chunk of color in terms of its spatial presence. Bedding is the perfect and cheapest solution in this regard. If you are bored with the look or wish to bring a trendier color into the small bedroom next season, then you can easily switch it out for something fresher and less dramatic.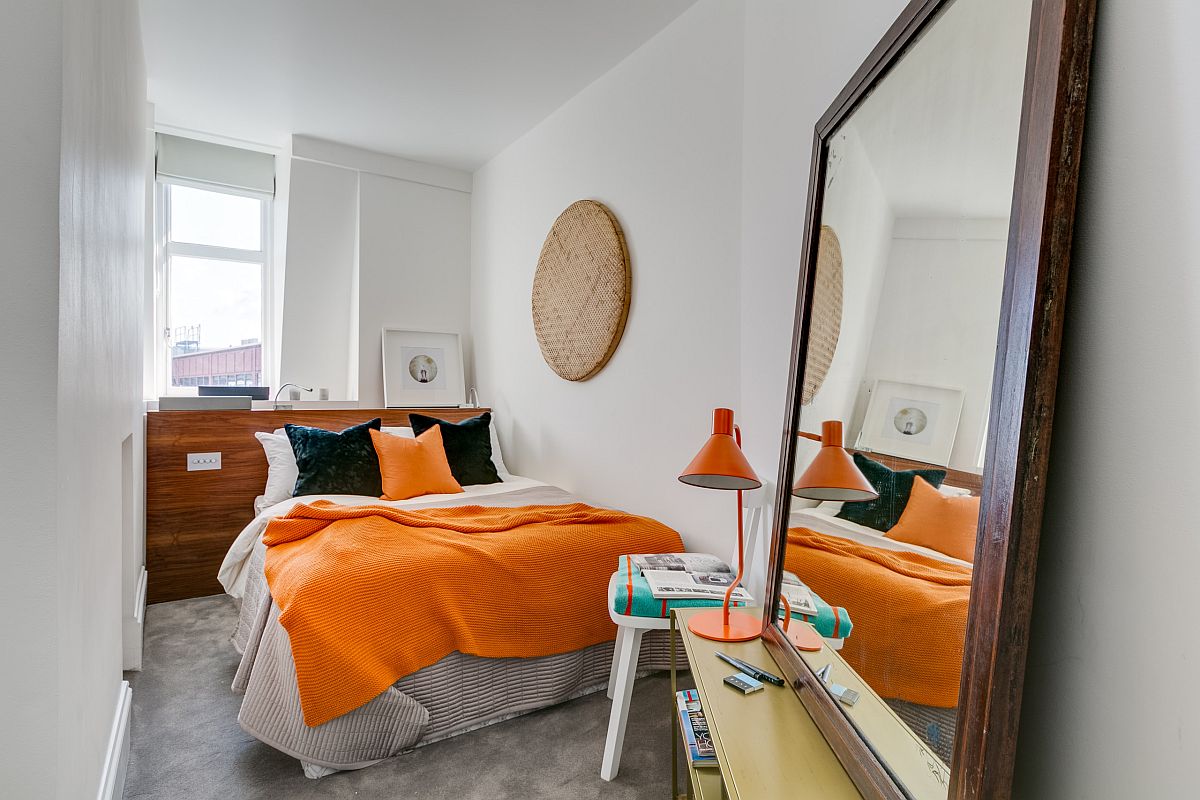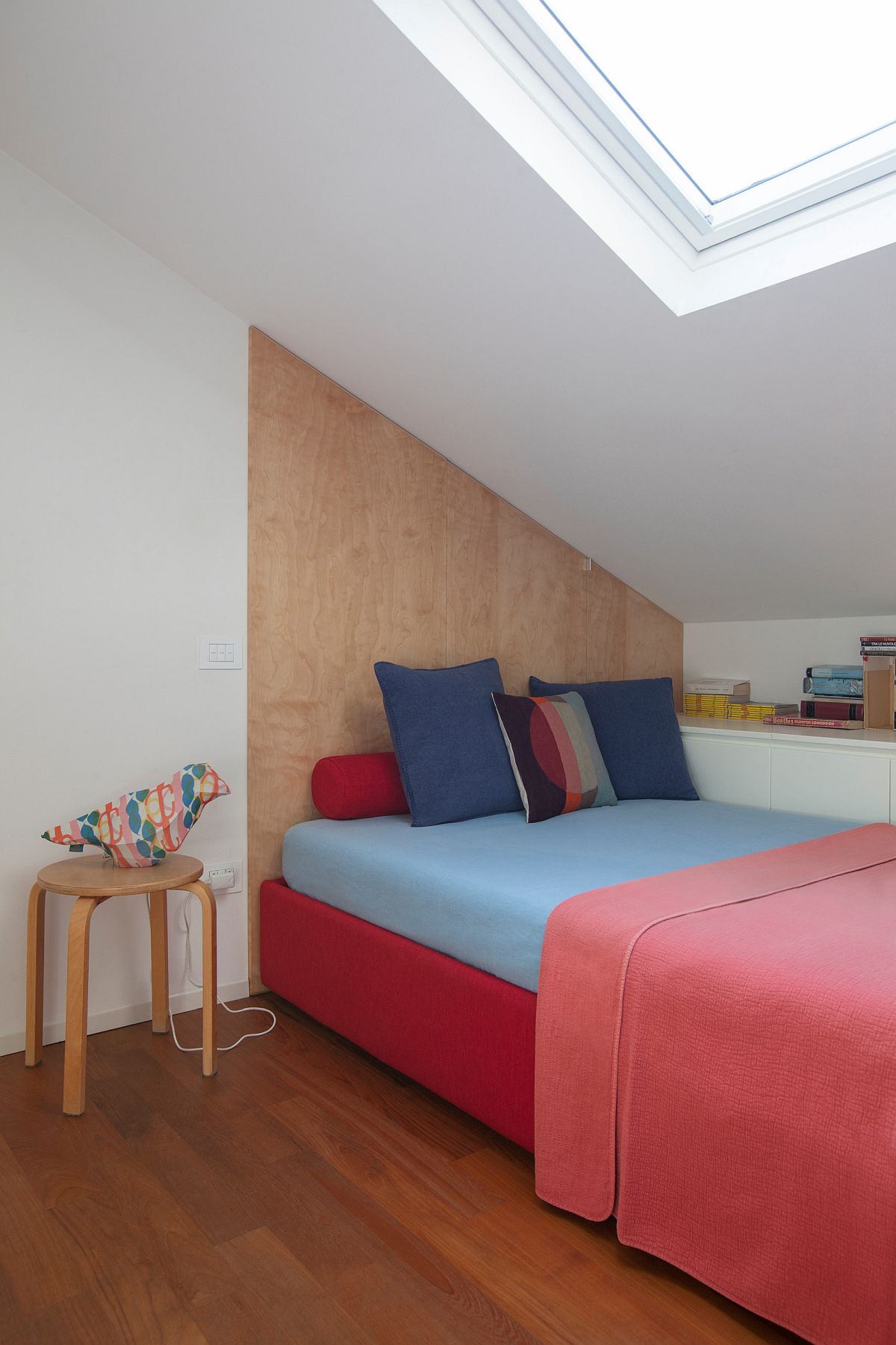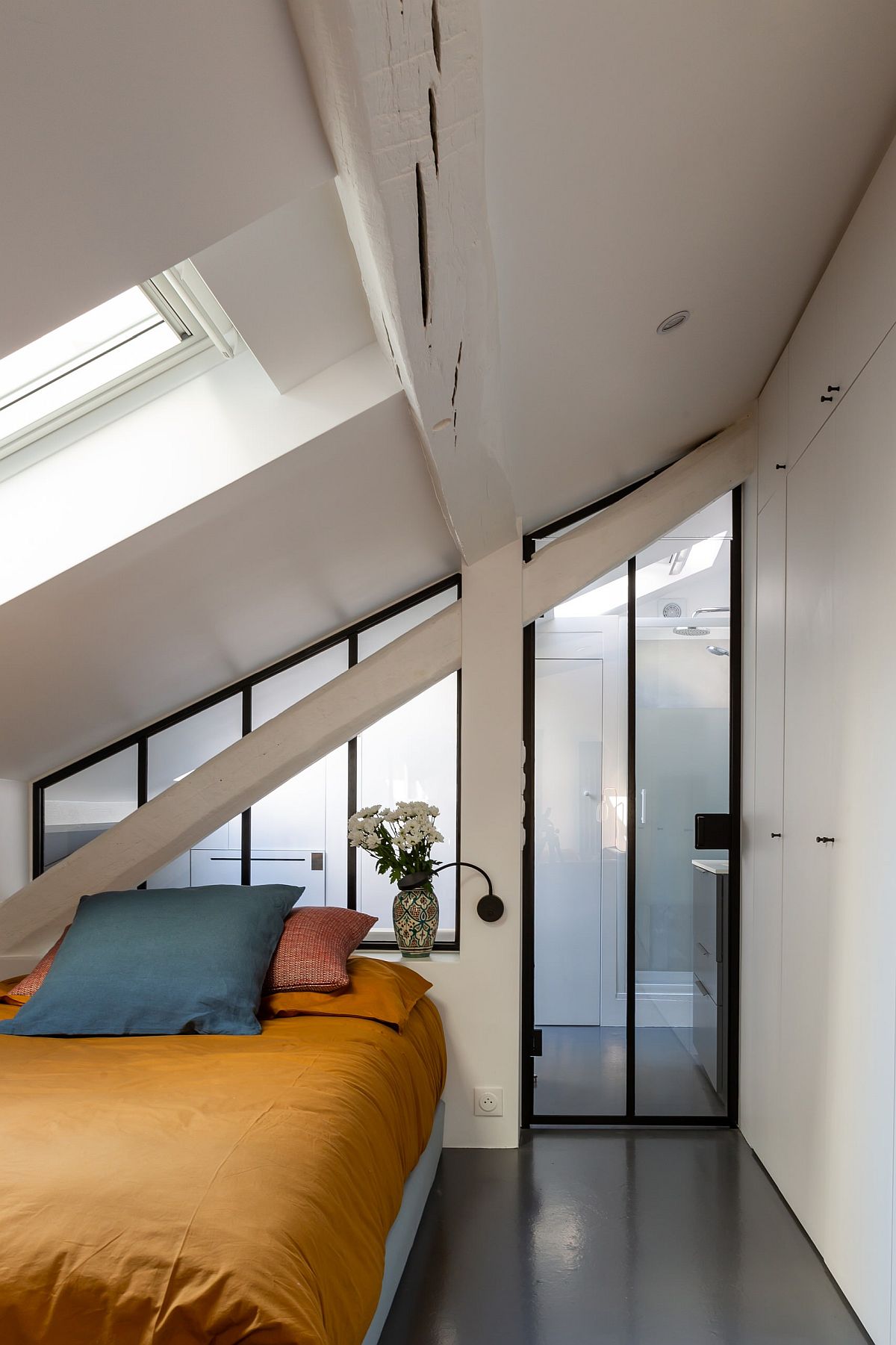 Light, Bright and Beautiful
Do remember that the small bedroom in white needs to be as monochromatic as possible to get the kind of visual impact that you see with many of the delightful bedrooms that we are sharing with you today. Homeowners tend to generally fill the room up with clutter and break this sense of 'white goodness' and a compromised backdrop automatically gives you a less effective bedroom. Also think about creating an even layer of lighting that ensure the tiny bedroom feels spacious and cheerful. Open that window, bring in a skylight and maybe even place a large mirror in the corner to lighten the mood – literally!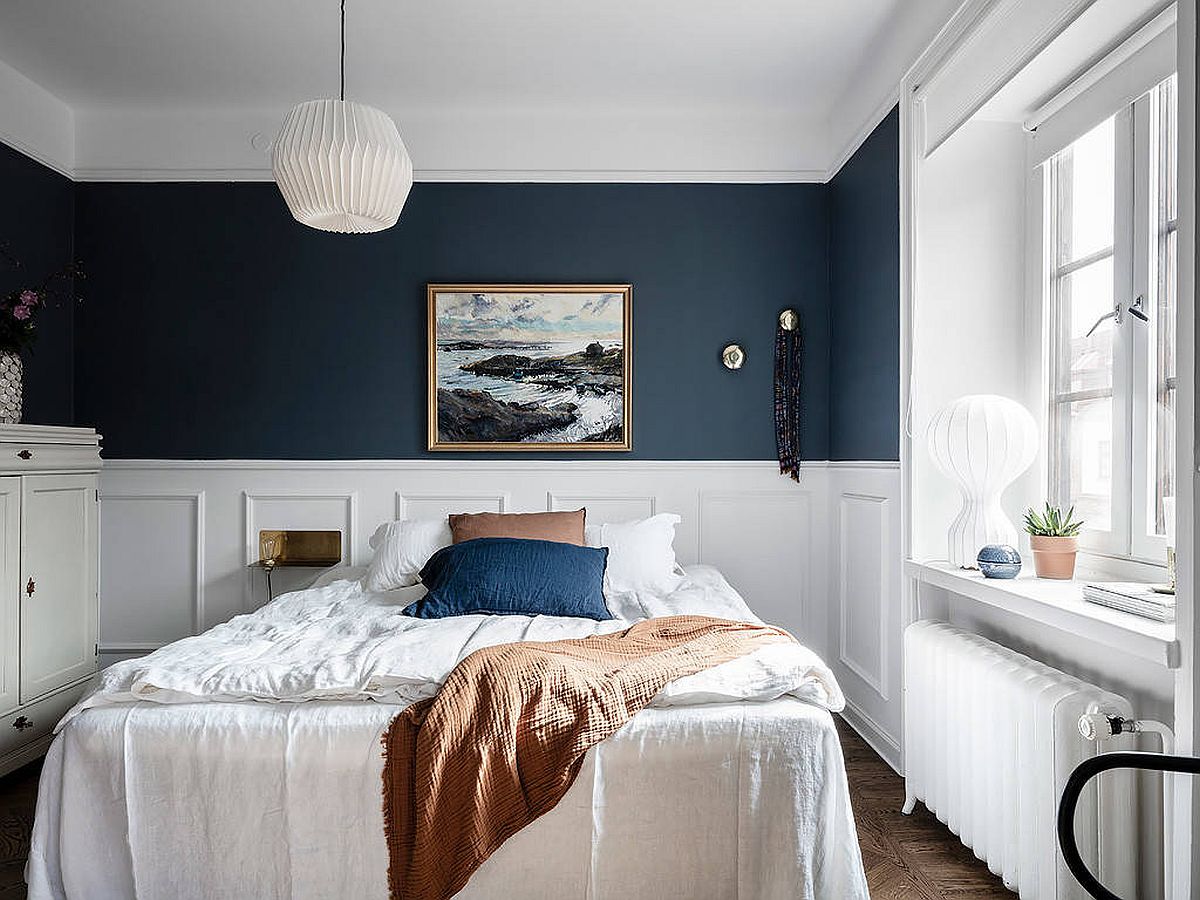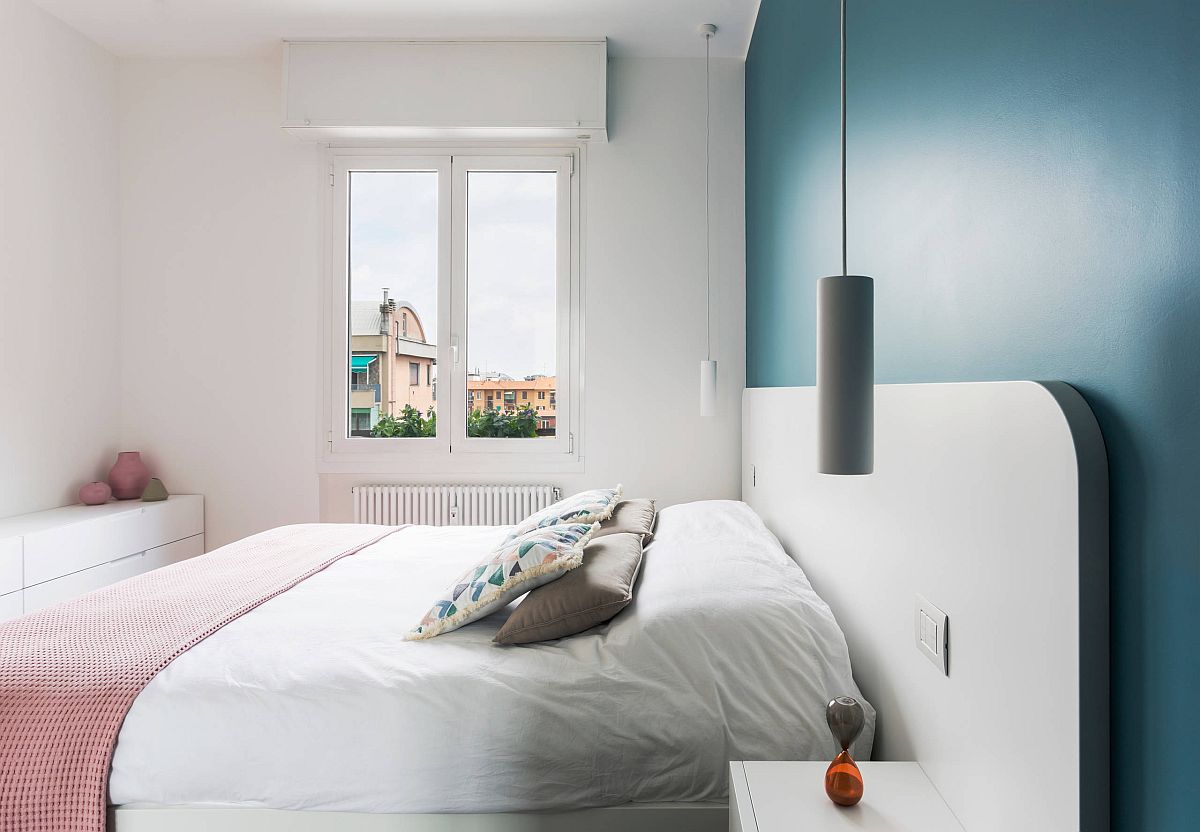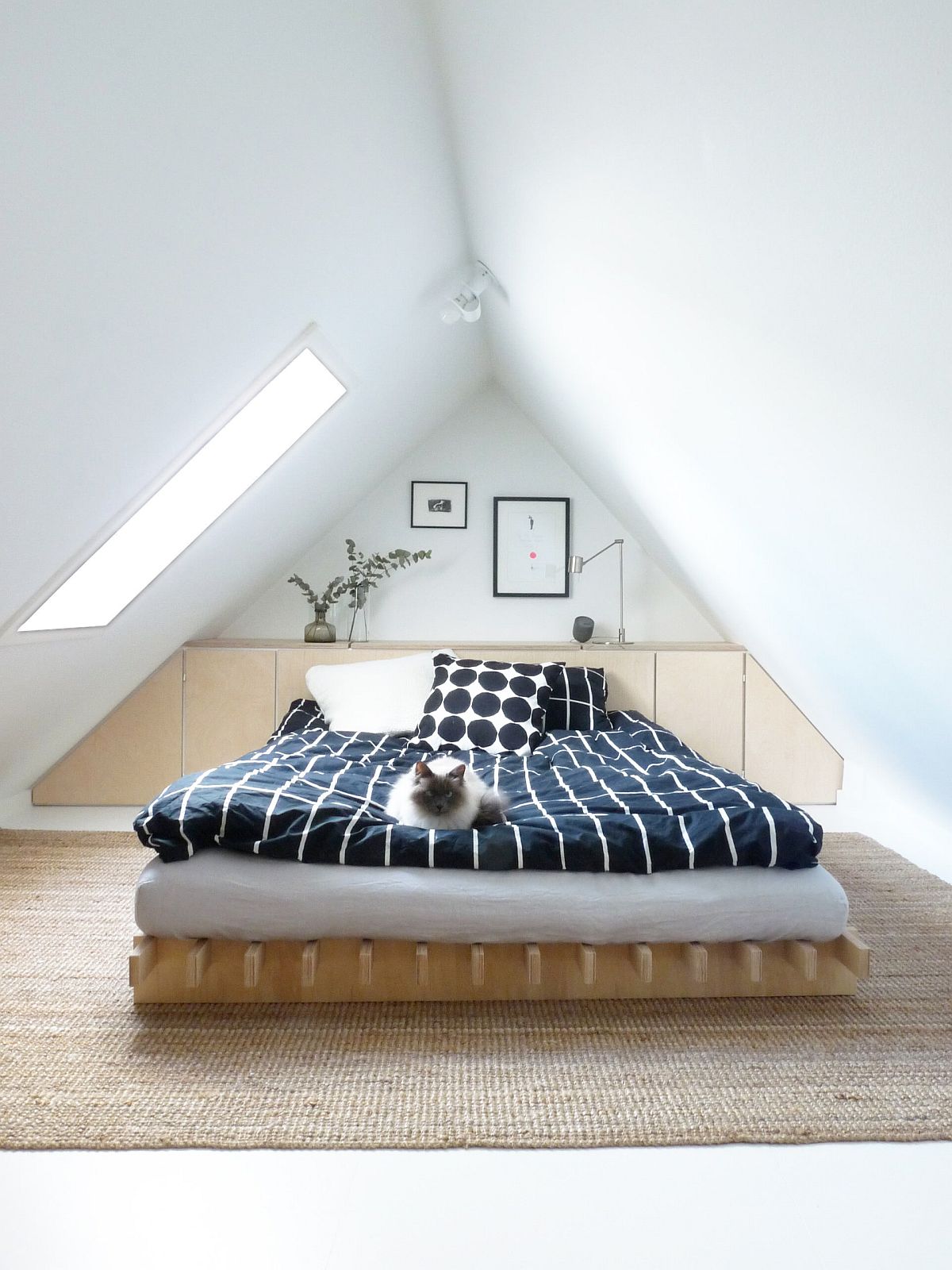 Ready to try out white with color in the bedroom, this winter?
You're reading Eye-Catching: Tiny Bedrooms in White with Brilliant Blocks of Color, originally posted on Decoist. If you enjoyed this post, be sure to follow Decoist on Twitter, Facebook and Pinterest.