24 Nov

Geometric House Blends Into The Rocky Mountain Hillside




With the Holiday Season here, many of us have plans beyond just a lovely feast, shopping, and spending time at home with our loved ones. This is the time when holidaying in the mountains is truly magical! Snow-covered peaks, hot chocolate (or a drink of your choice) in hand, and the roaring fireplace next to you make for a setting that provides one with memories of a lifetime. Despite its unmistakable contemporary exterior and geometric façade, the Owl Creek Residence is at its heart a home in the mountains that combines comfort, mesmerizing views, and a vantage point unlike any other!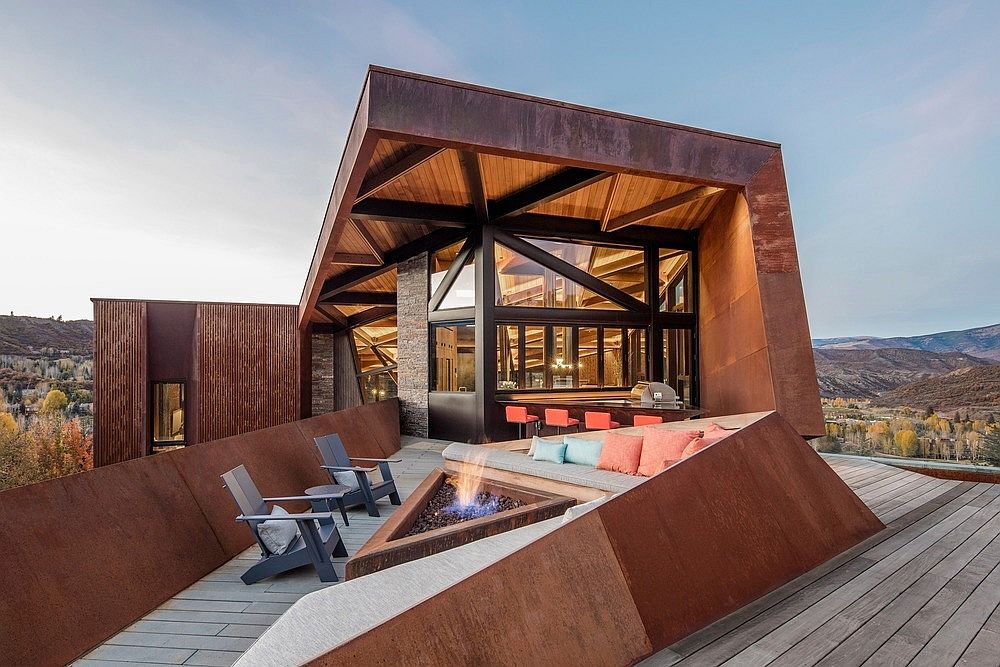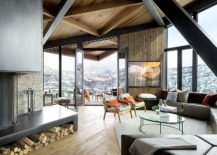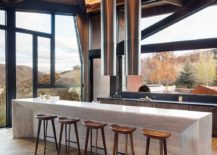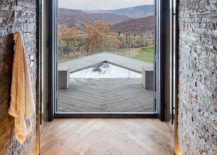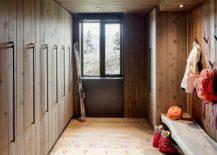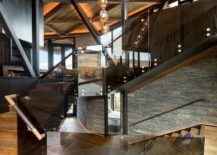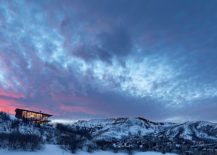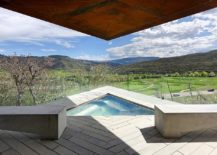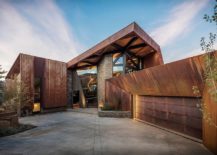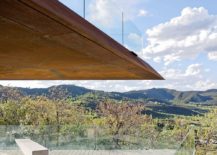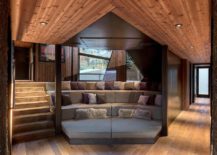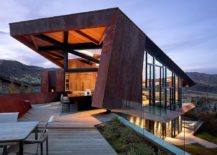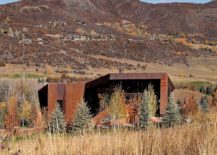 Designed by Skylab, this gorgeous modern house was designed for two families and with ample space in the common areas; a holiday here is something you will be hard-pressed to forget. The home offers a spectacular view of Snowmass Mountain and the Rocky Mountains landscape even as changing seasons bring different colors, sights, and sounds. It is nature that takes center-stage here with the outdoors being brought inside with extensive use of glass. This also ushers in ample natural light; something that the owners were pretty keen on.
RELATED: Hillside Delight: Contemporary Farm House Takes Shape on Martha's Vineyard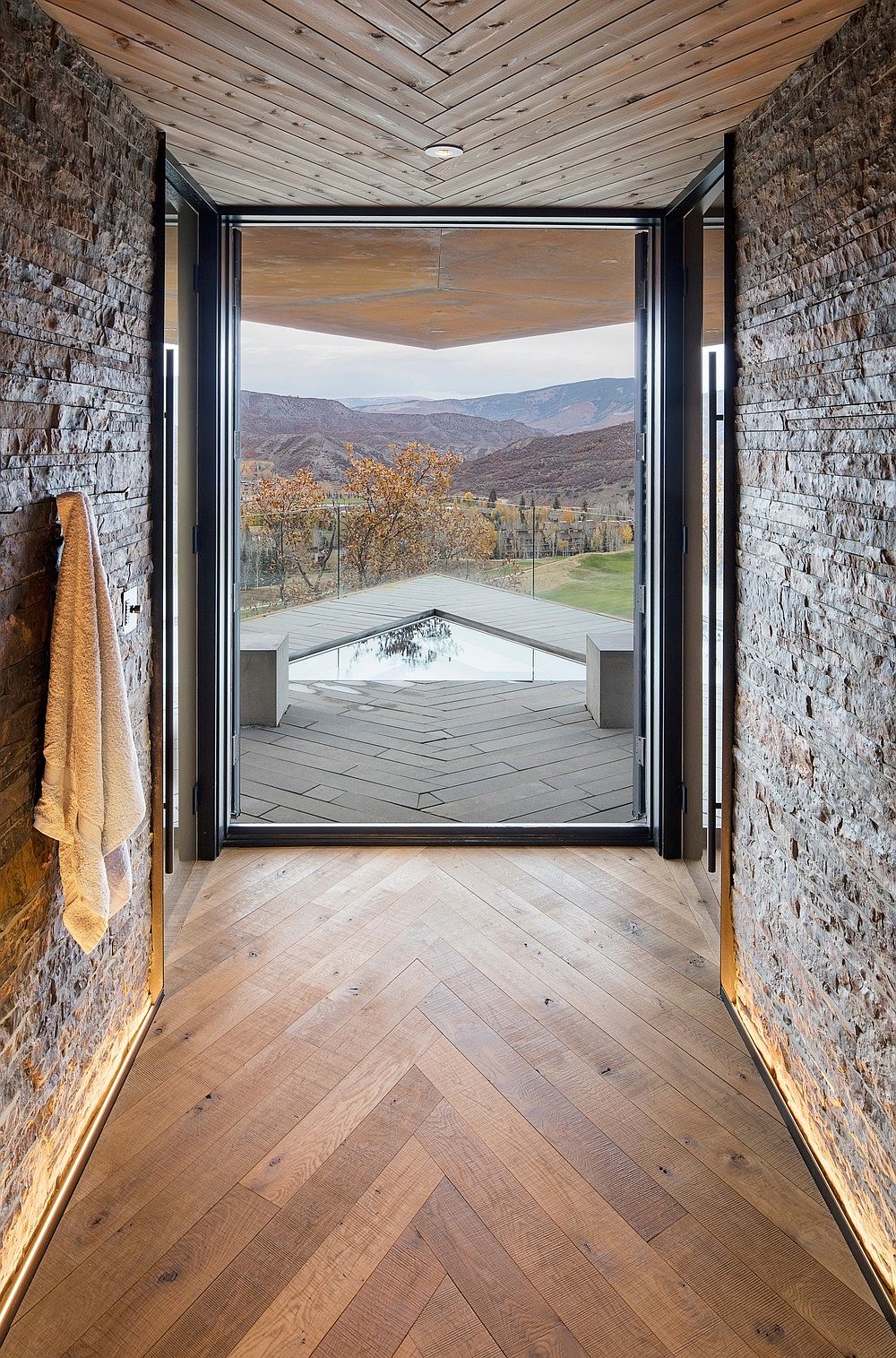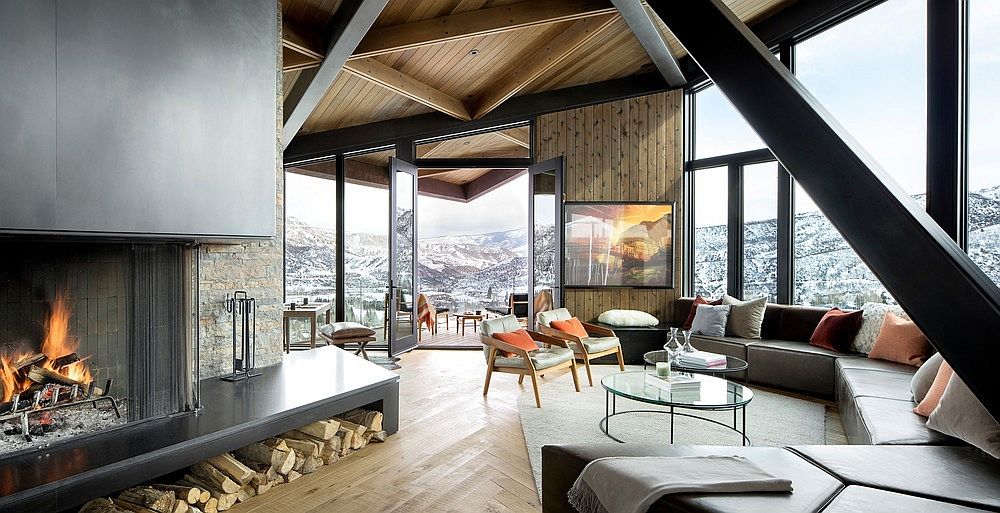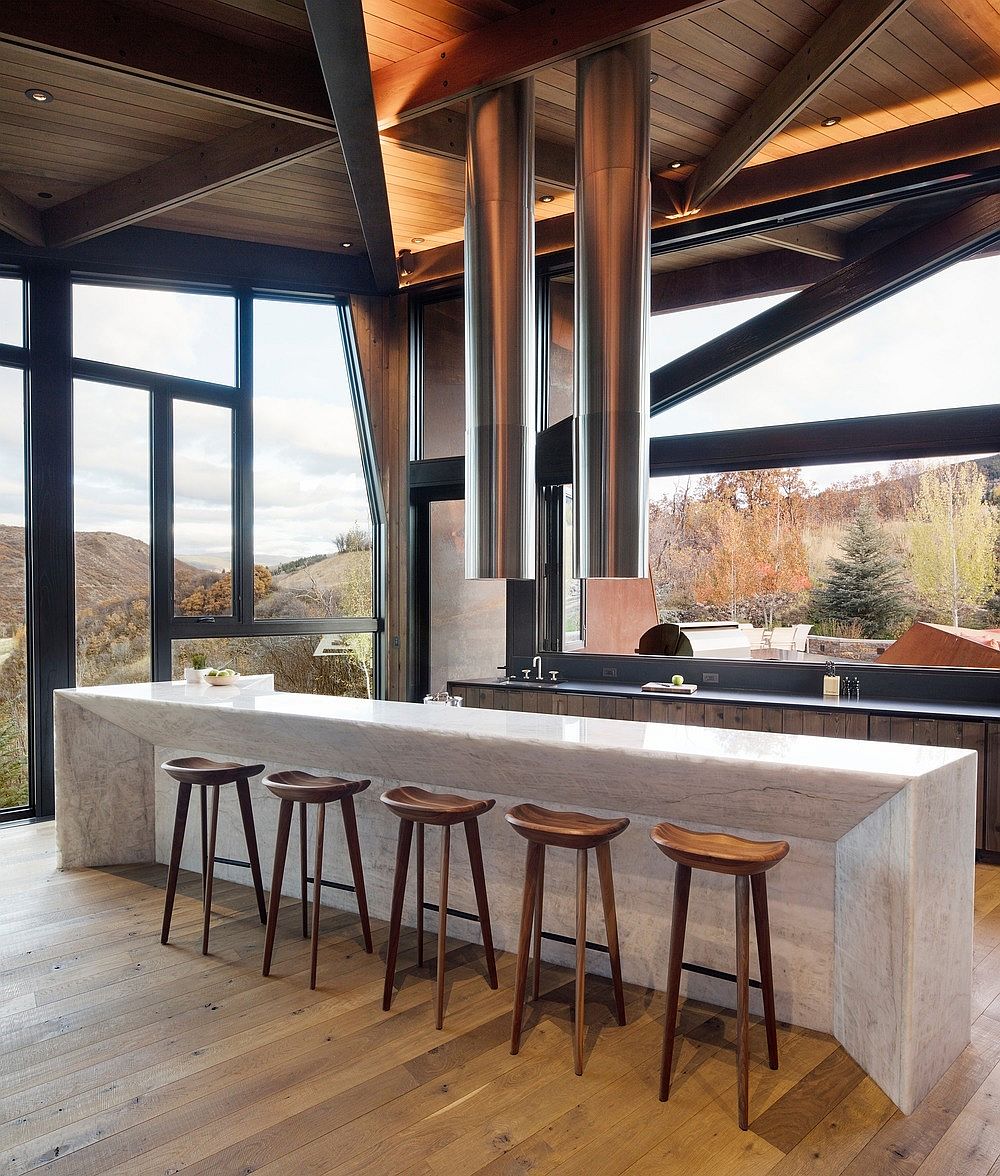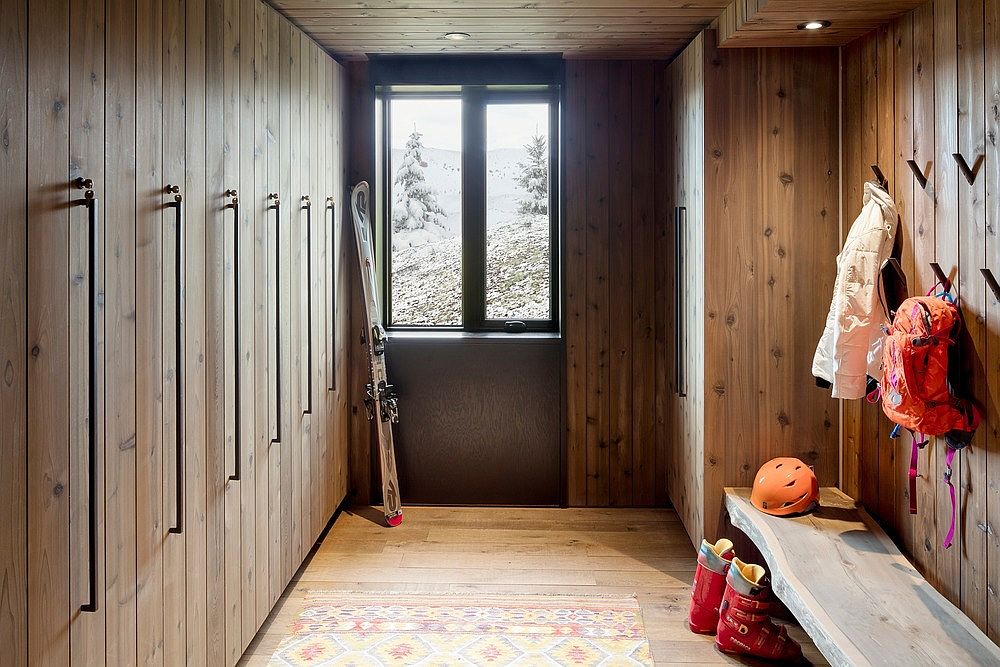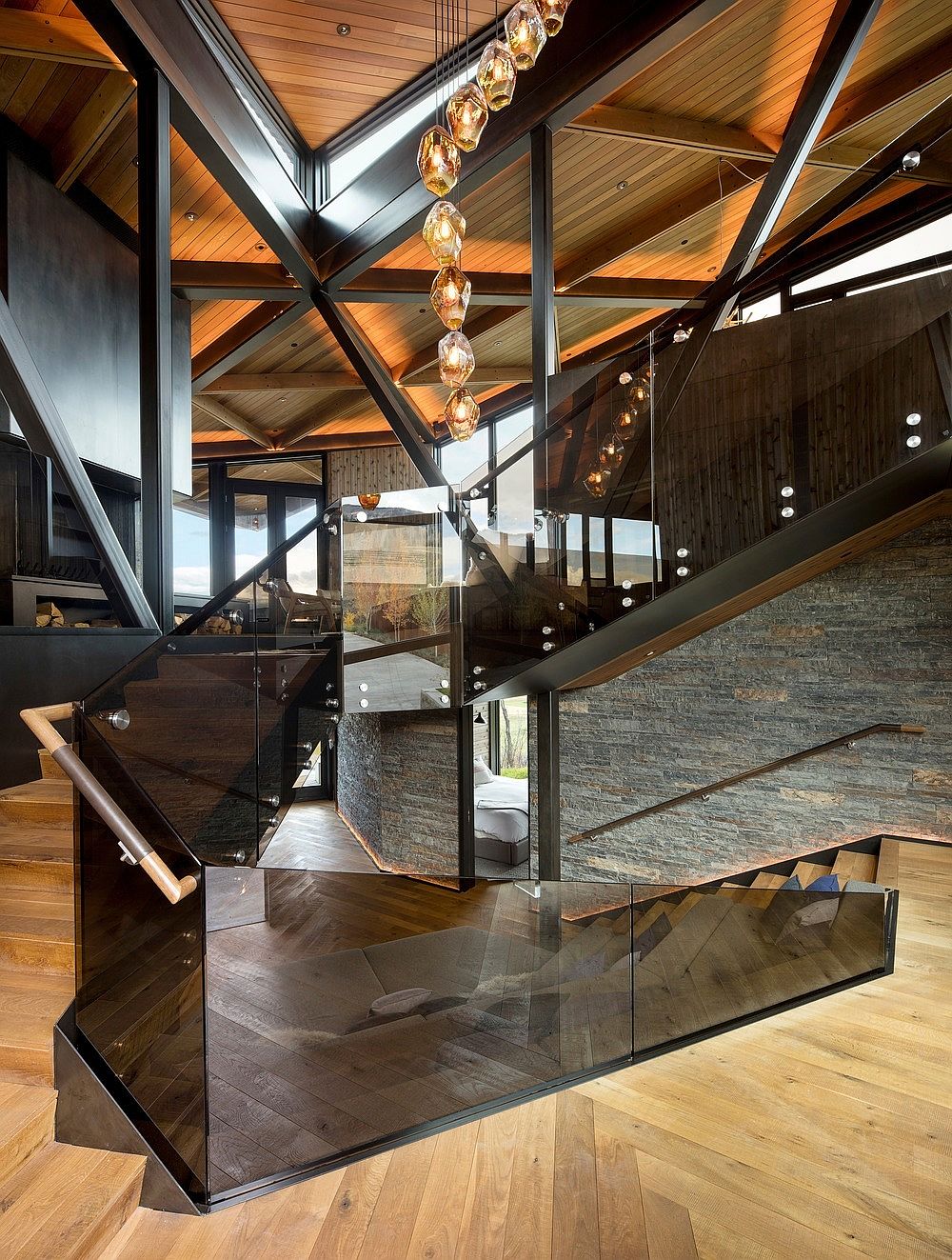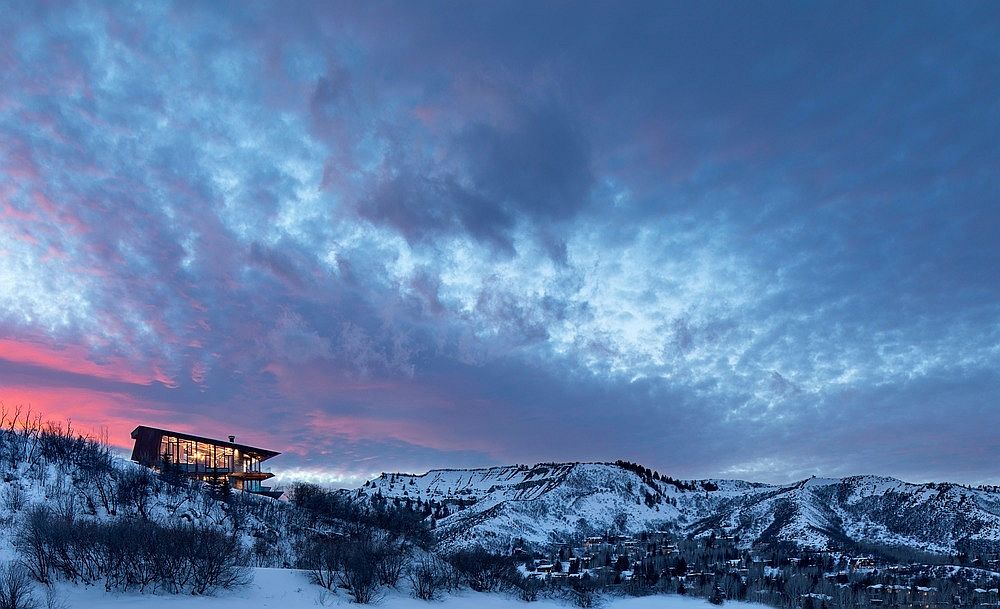 We love how this residence moves away from the stereotypical idea of a house in the hills and yet it is still draped on the inside with plenty of wood. Double-height living areas connected with the deck outside, a triangular pool, steel and glass framework inside the house and multiple levels that create numerous social zones make this mountain residence one of a kind indeed. [Photography: Robert Reck, Jeremy Bittermann, Stephen Miller]
RELATED: Modern Farmhouse: A Dream Lakeside Escape with Mesmerizing Views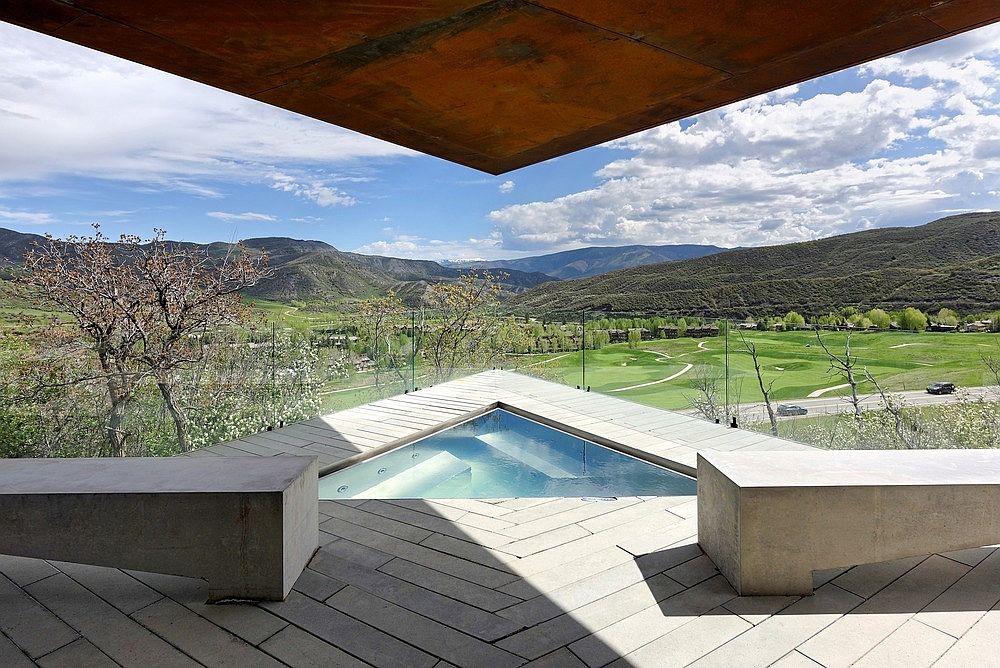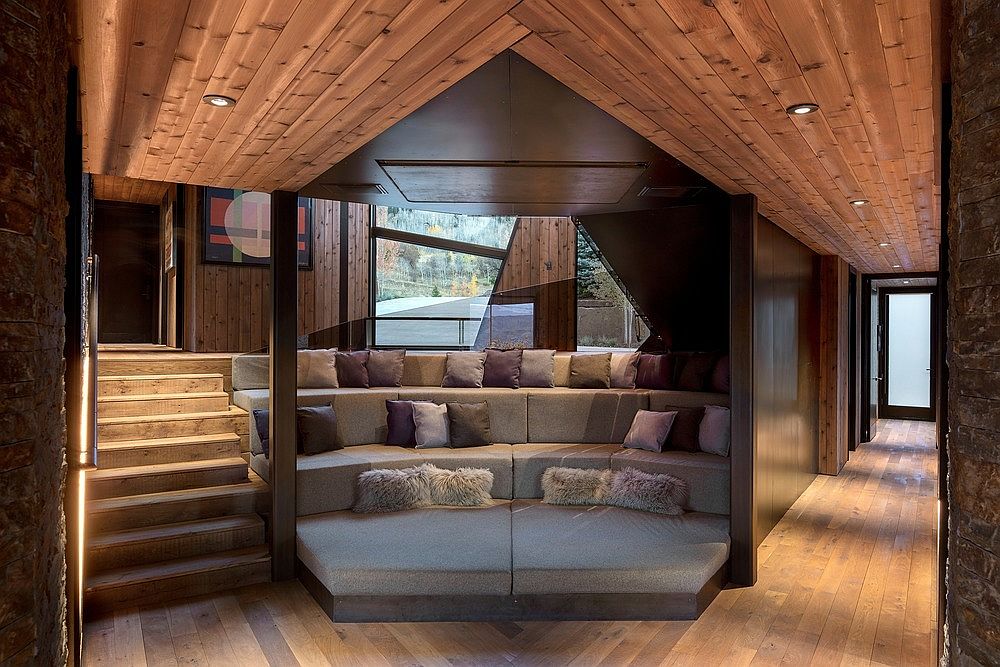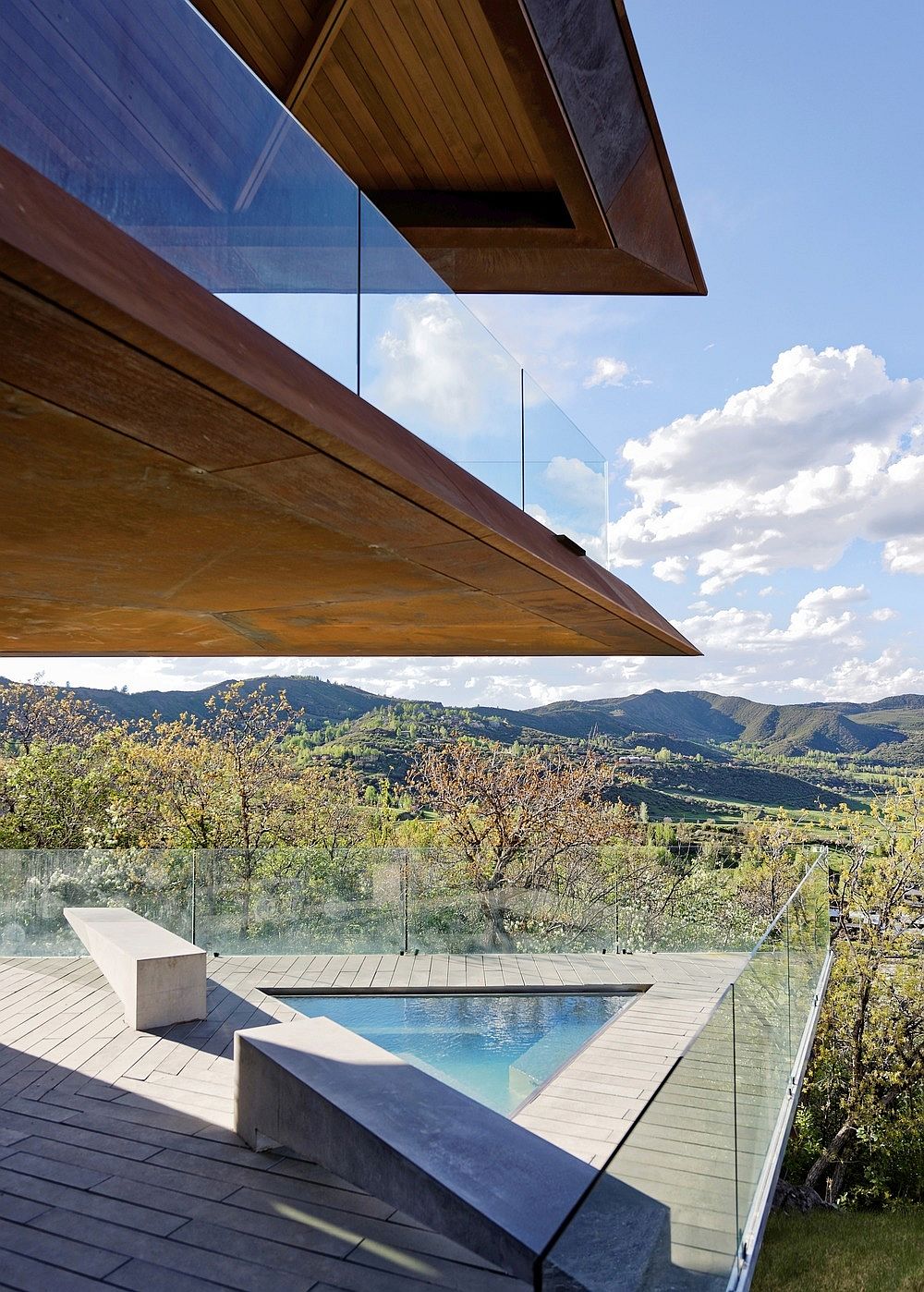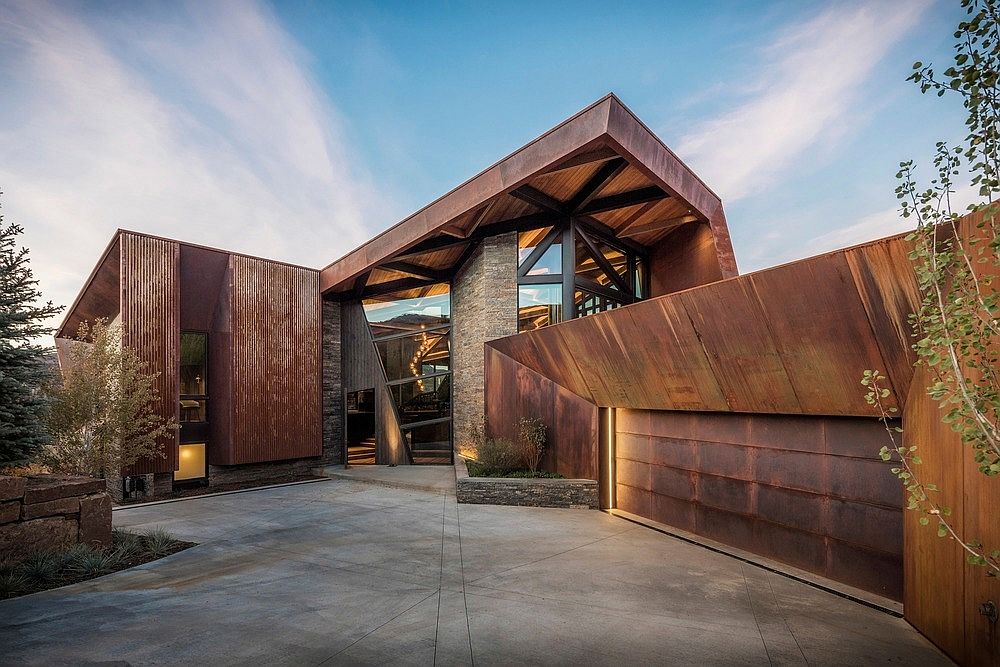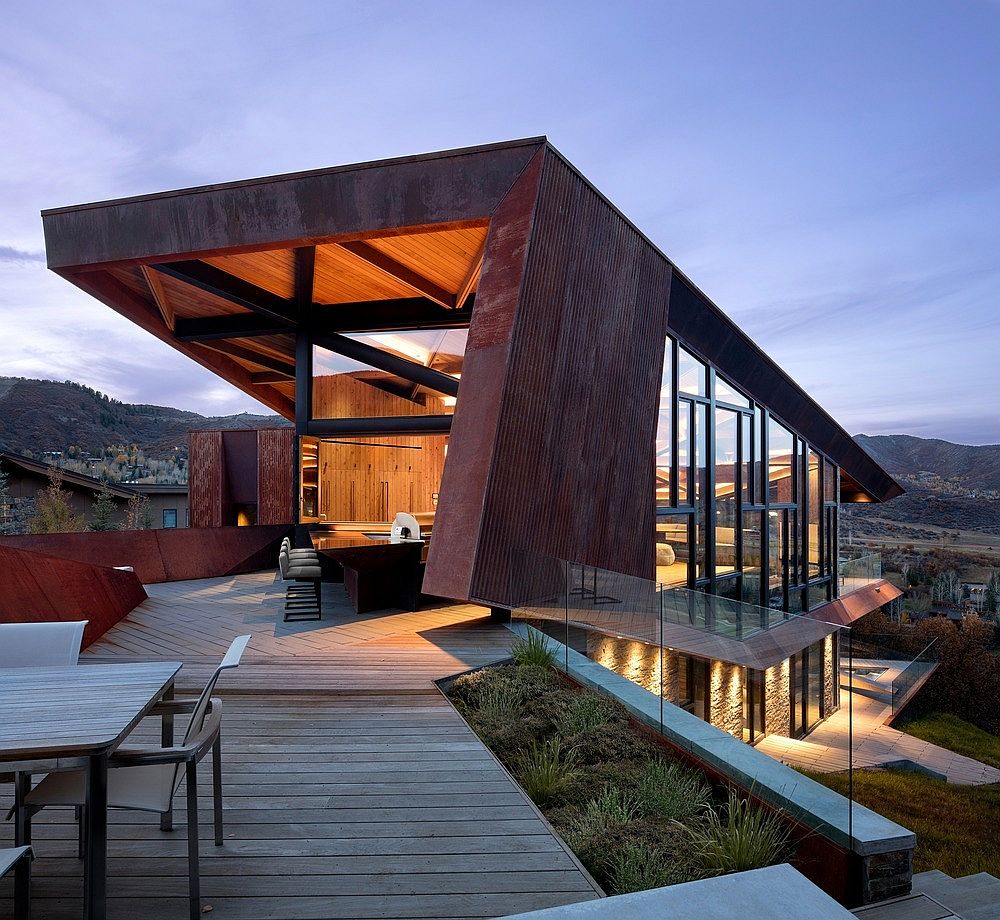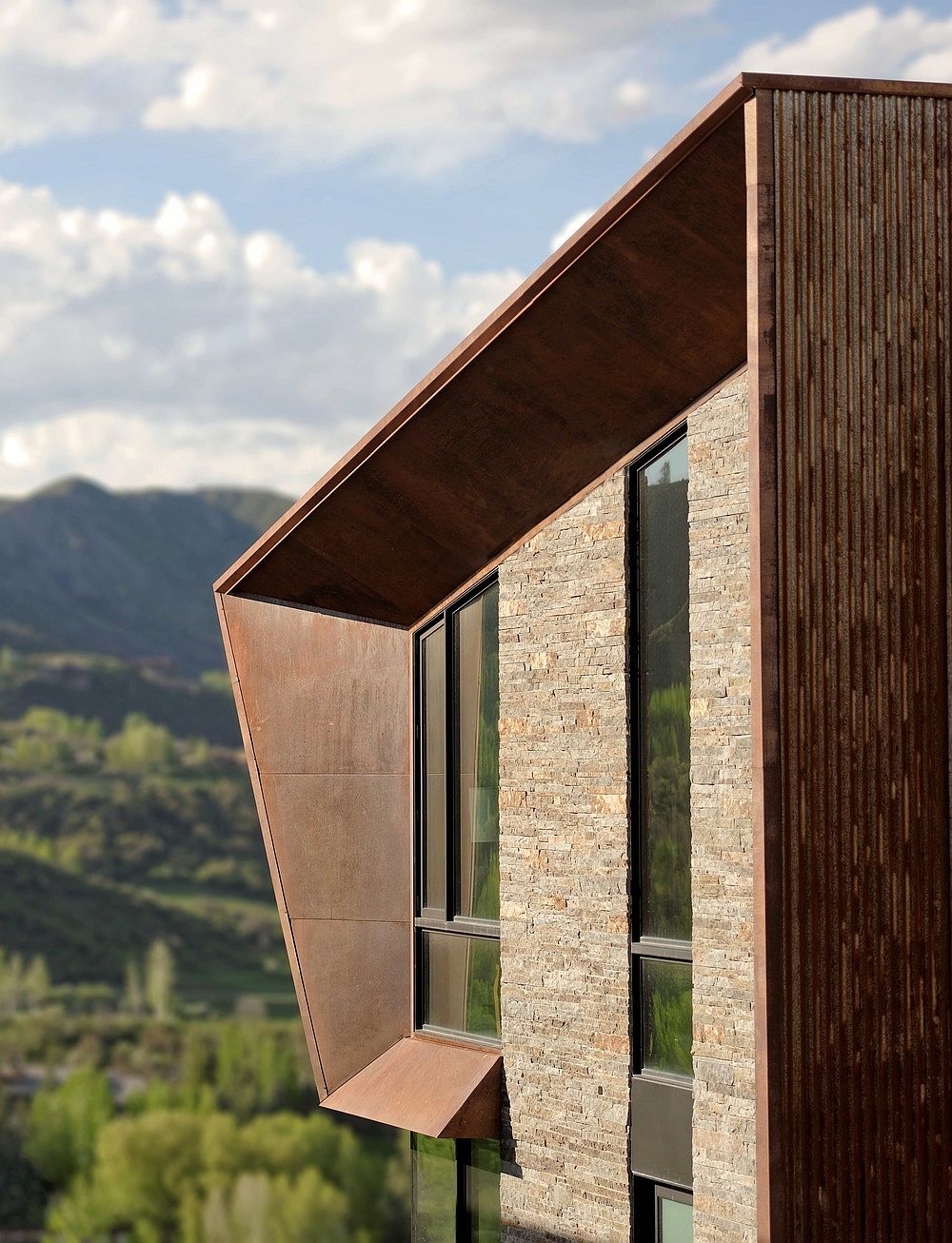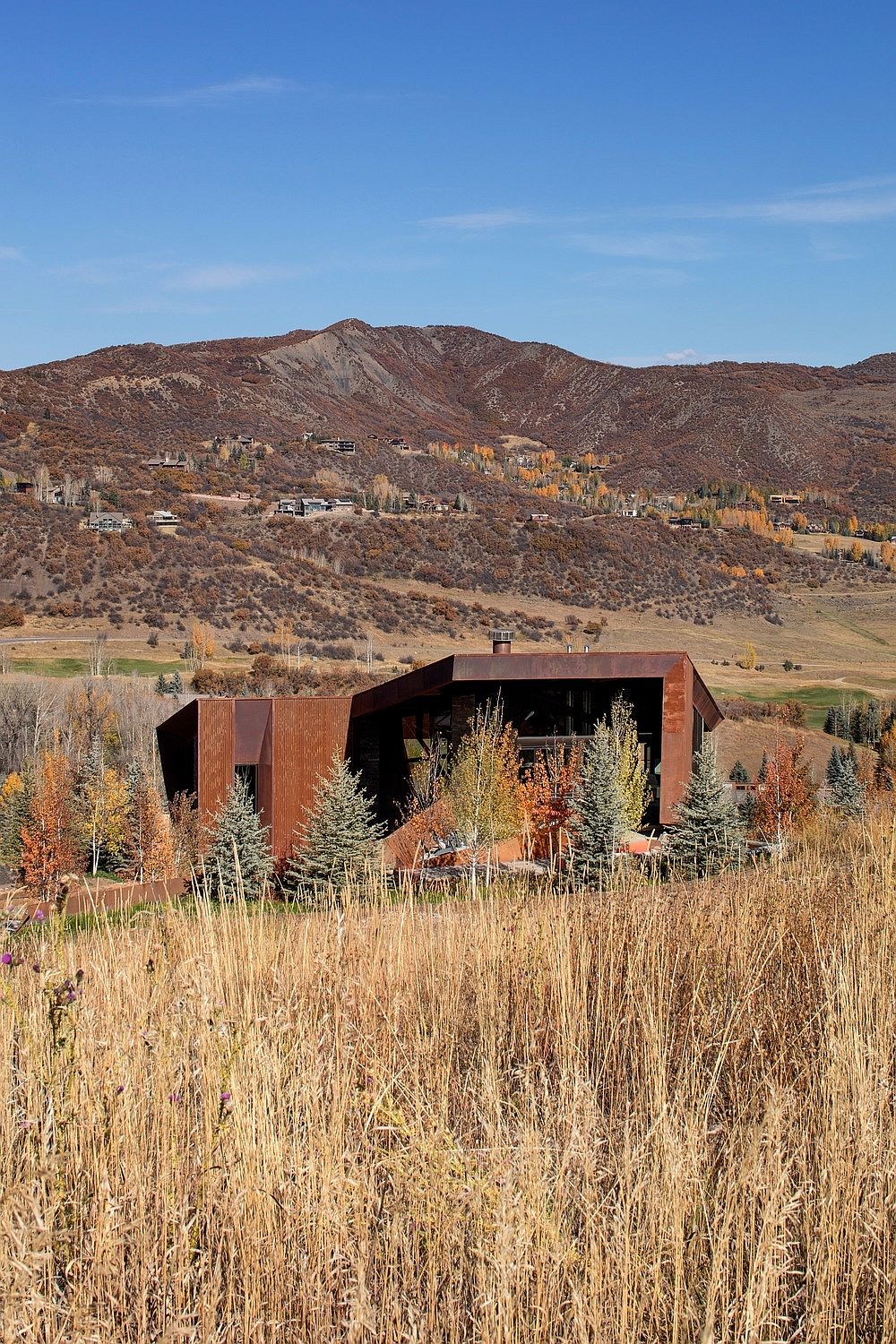 You're reading Geometric House Blends Into The Rocky Mountain Hillside, originally posted on Decoist. If you enjoyed this post, be sure to follow Decoist on Twitter, Facebook and Pinterest.