10 Dec

Hawaiian Home Situated Next To 300-Year-Old Lava Flow




Living next to an old lava flow does sound like an exciting prospect – even if it is one that is 300 years old. But for the residents of Maui, Hawaii dealing with fiery volcanoes and lava flows is a less common affair. Despite this constant interaction with volcanic elements, it is hard to find a home that is as unique and yet unassumingly 'effective' as the Outside House designed by FLOAT Architectural Research and Design. Made out of two small pavilions, the elegant house was crafted for a life that is in harmony with nature and gives the homeowners an opportunity to easily interact with the elements outside. And yes, it is the 300-year old lava flow just outside the bedroom that ends up becoming the showstopper.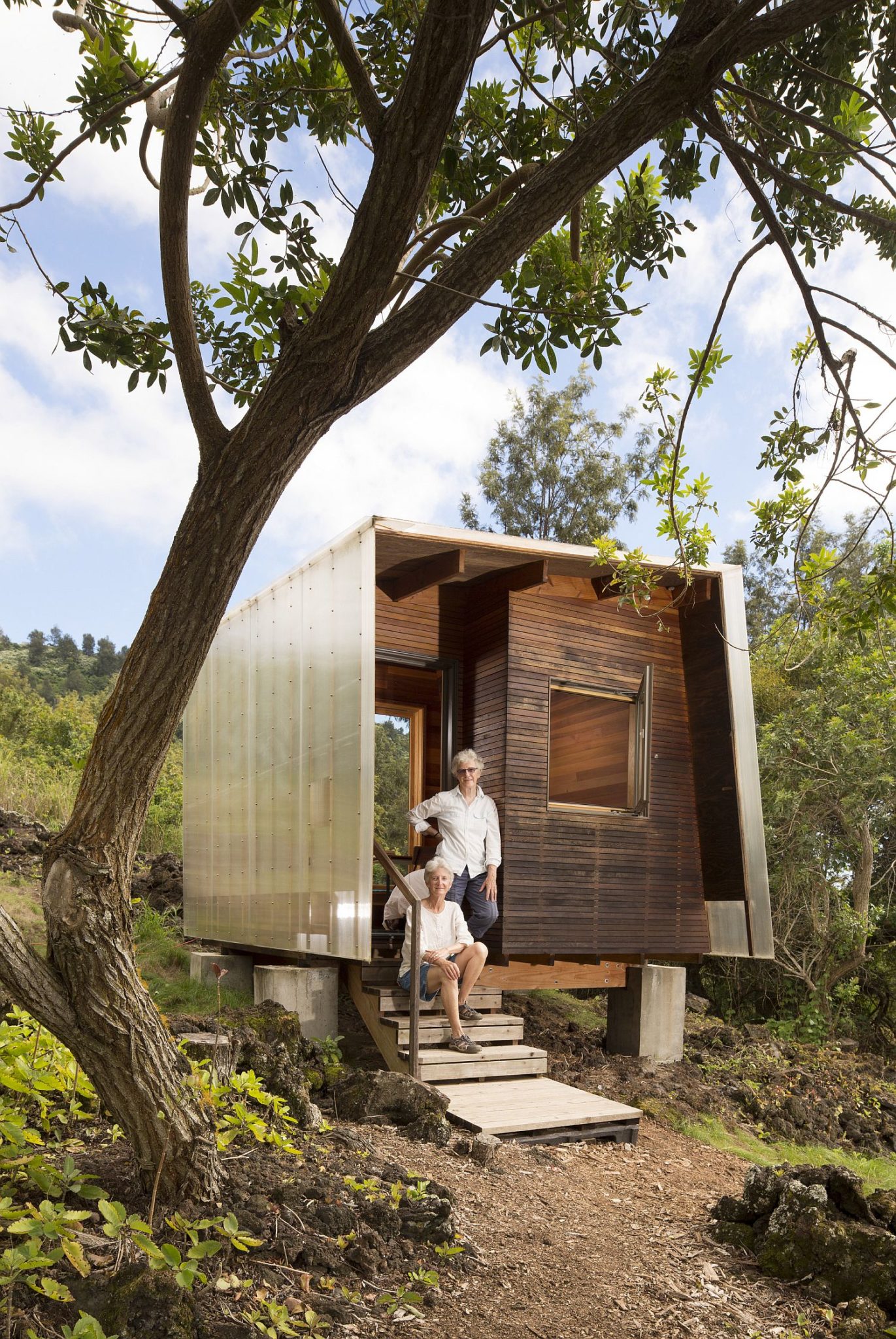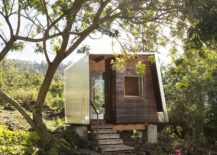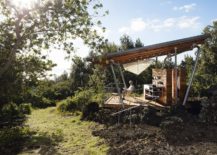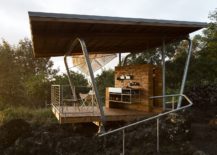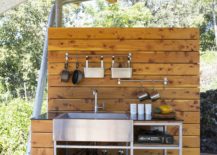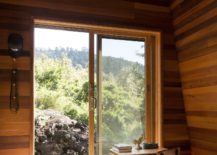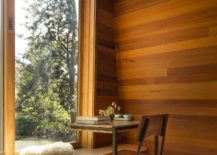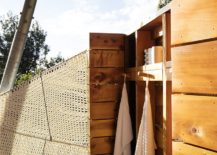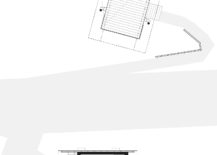 It is the completely enclosed unit in wood and Polycarbonate sheathing that contains the more private areas of the house and offers a modest living environment. Dubbed 'Mauka', this unit sits on concrete piers and it is from the bedroom that one can enjoy amazing views of nature outside along with a peek at the lava flow. Once inside one is engulfed by wood and the cozy environment is still minimal and nature-centric. It is the outdoor pavilion called 'Makai' that feels much more liberating as a carefully hidden outdoor kitchen on the deck, sitting area and outdoor shower create a serene environment.
Unhindered views of the Pacific Ocean and Kahoolawe Island in the distance, a relaxing ambiance and practicality that also takes into account sustainability are the features that give the Outside House a sense of exclusivity. [Photography: Olivier Koning]
RELATED: Home with a View; McClean Design Home in LA is Simply Amazing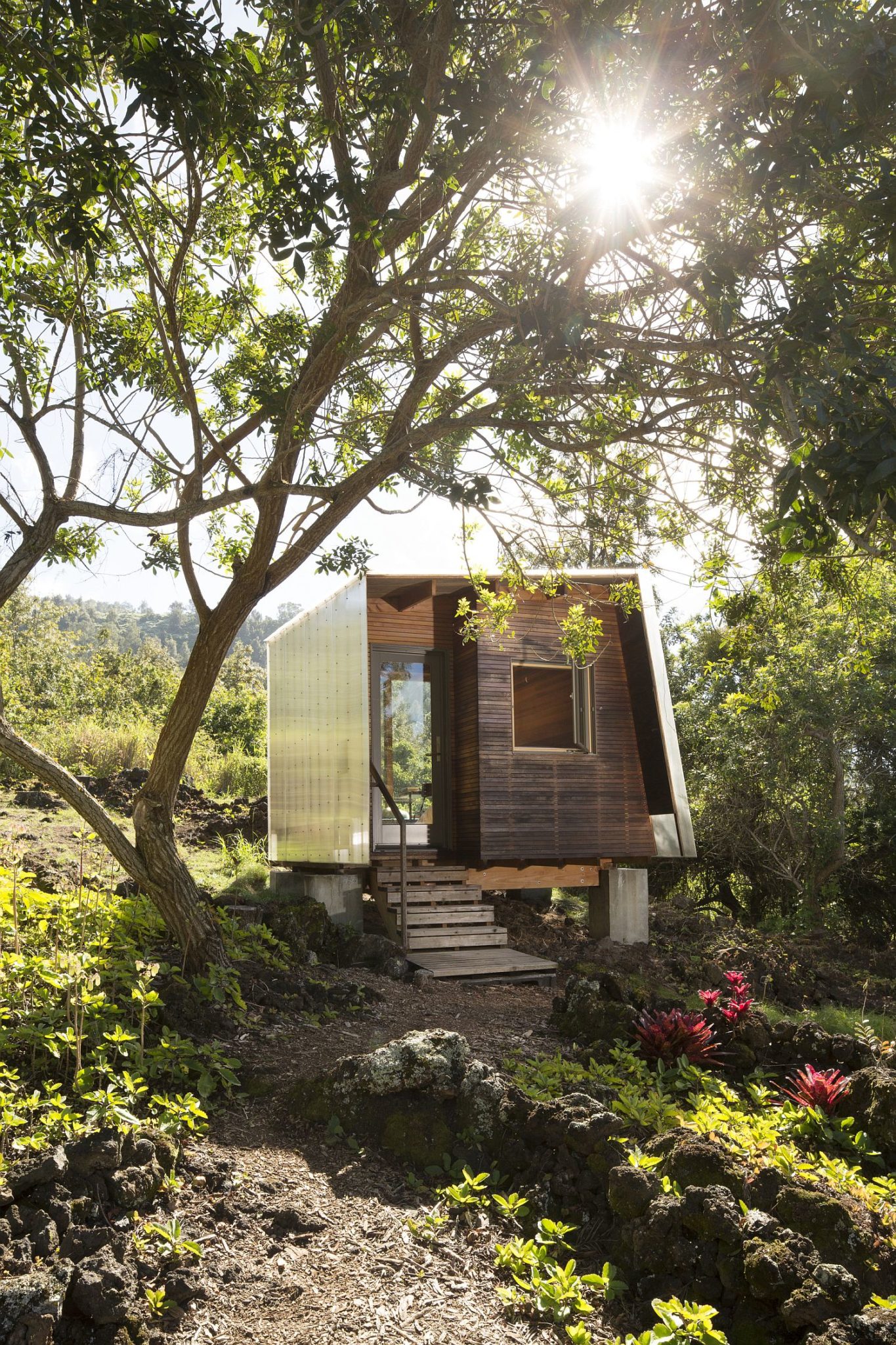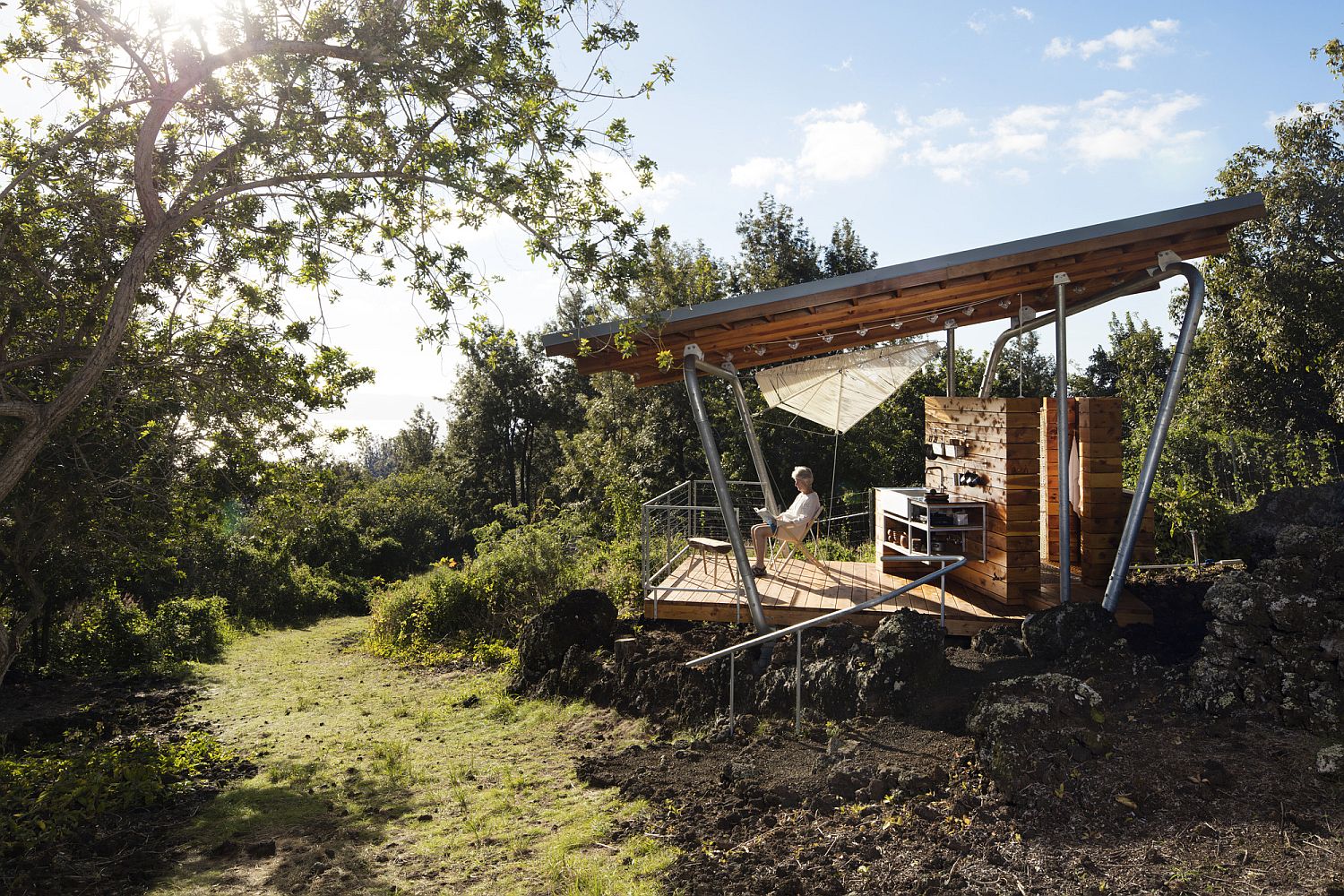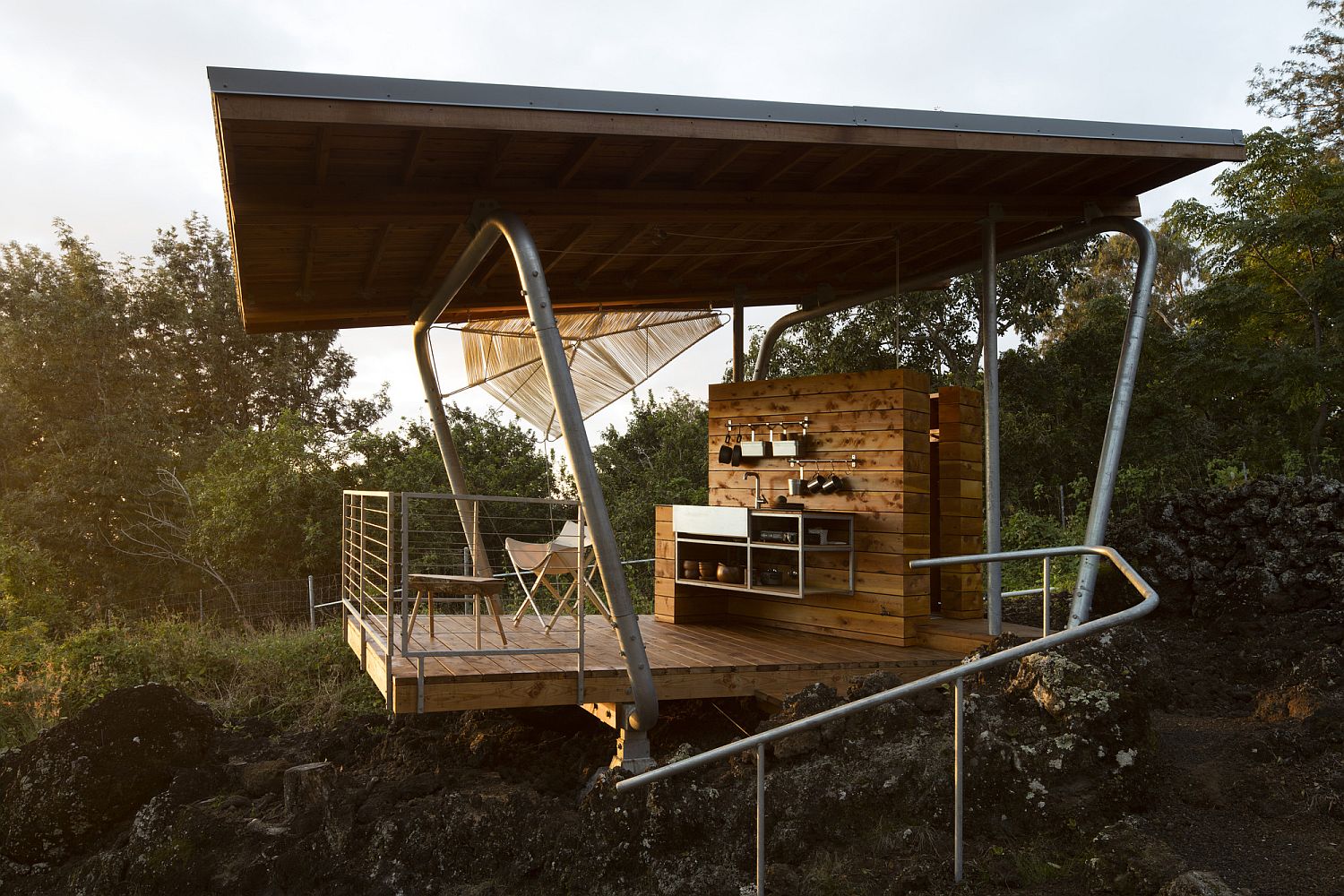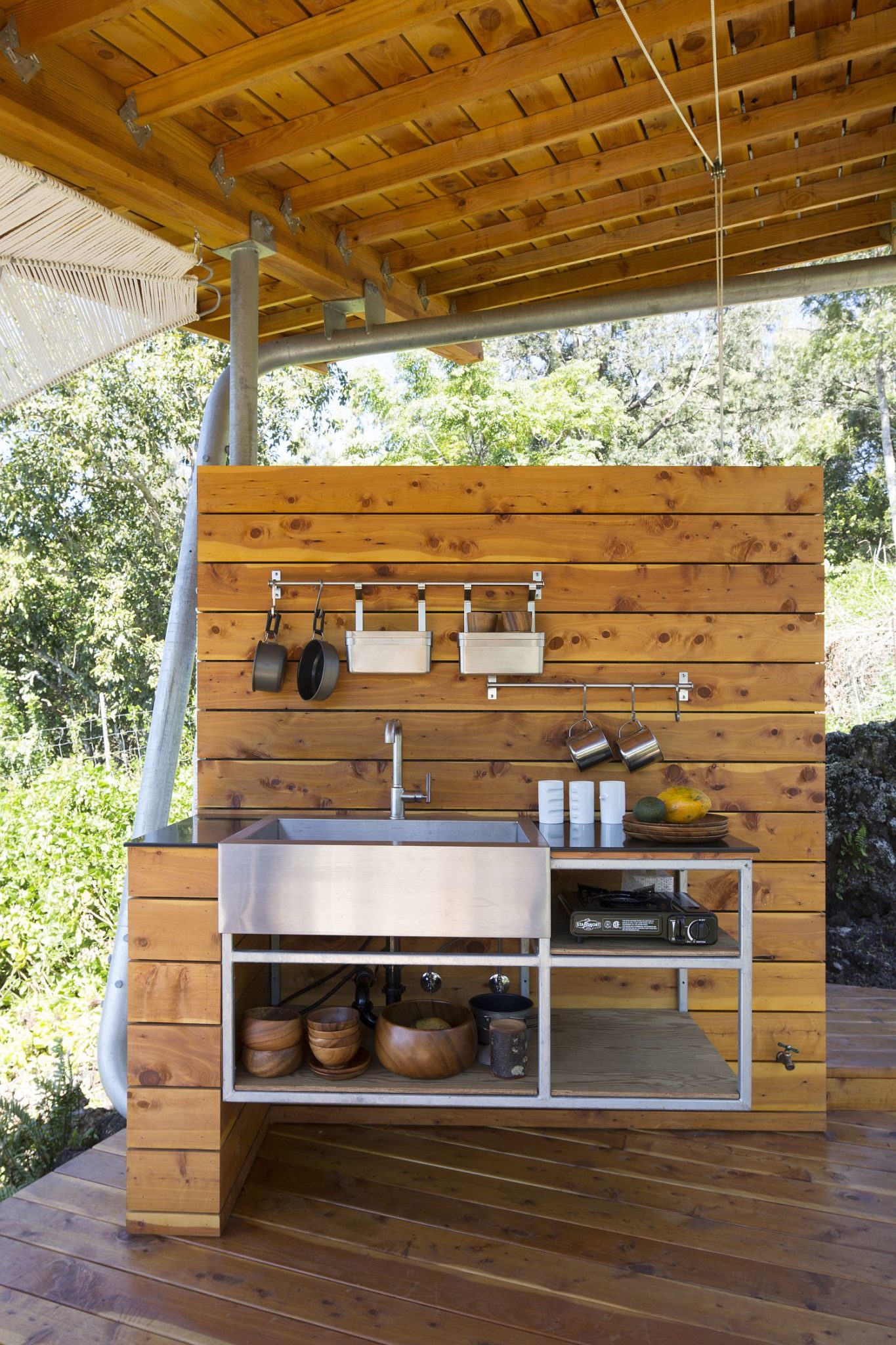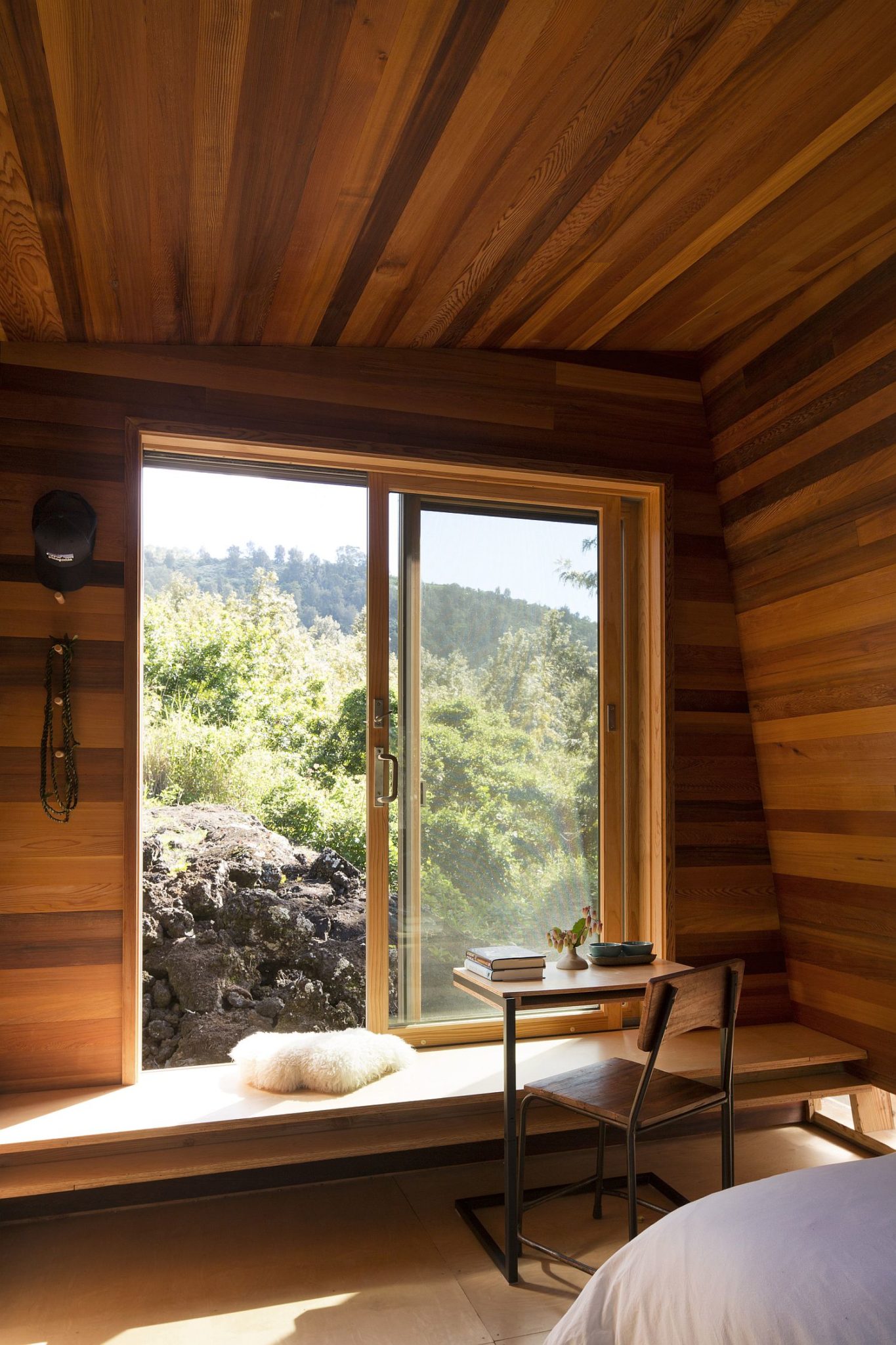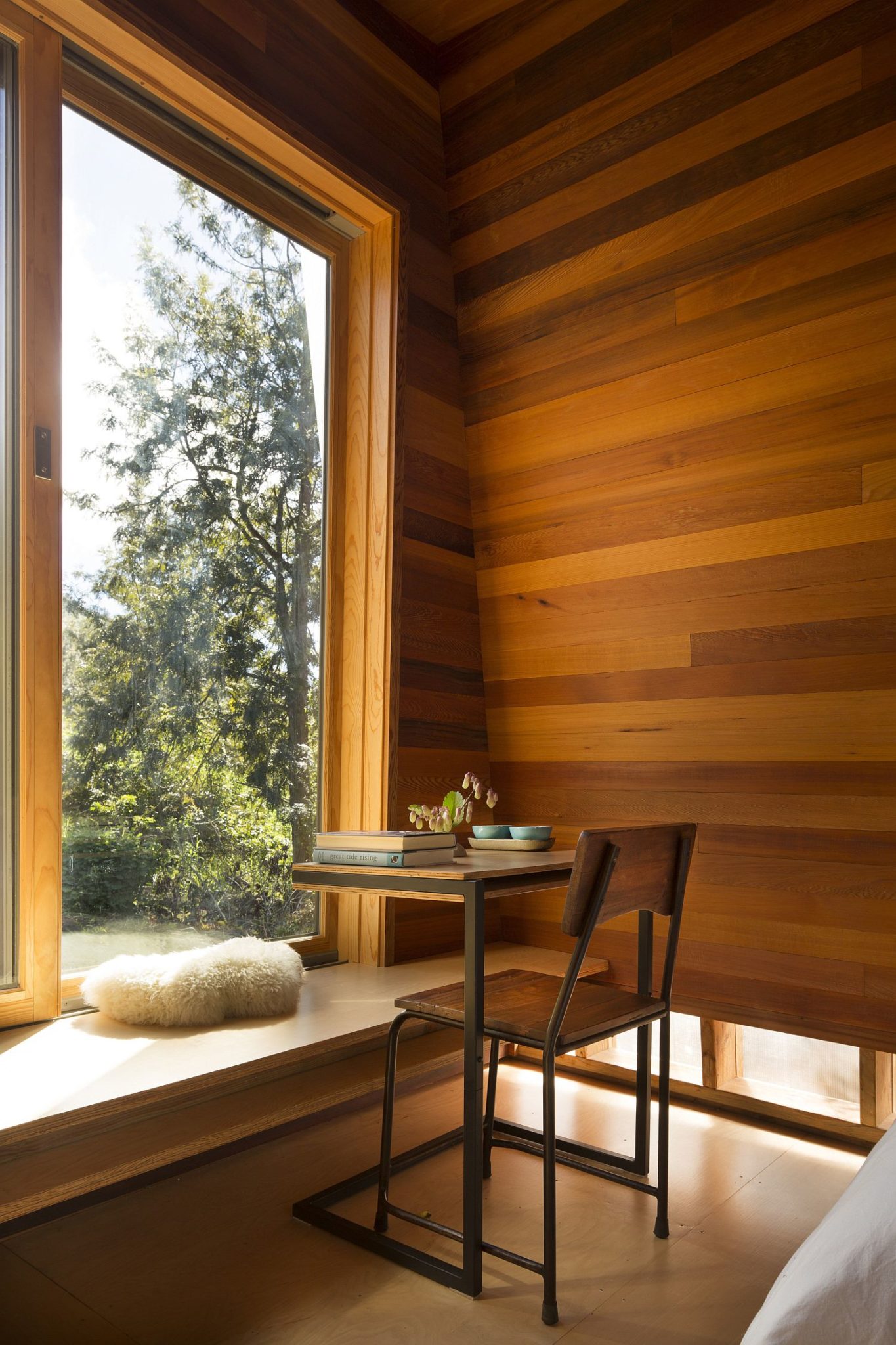 Designer Erin Moore is an architect and principal of FLOAT architectural research and design and Associate Professor in the Architecture Department and in the Environmental Studies Program at the University of Oregon. Moore uses her teaching, research, and design practice to explore ways that architecture reflects and reinforces ideas of nature.
RELATED: California Beach House Spells Luxury and Class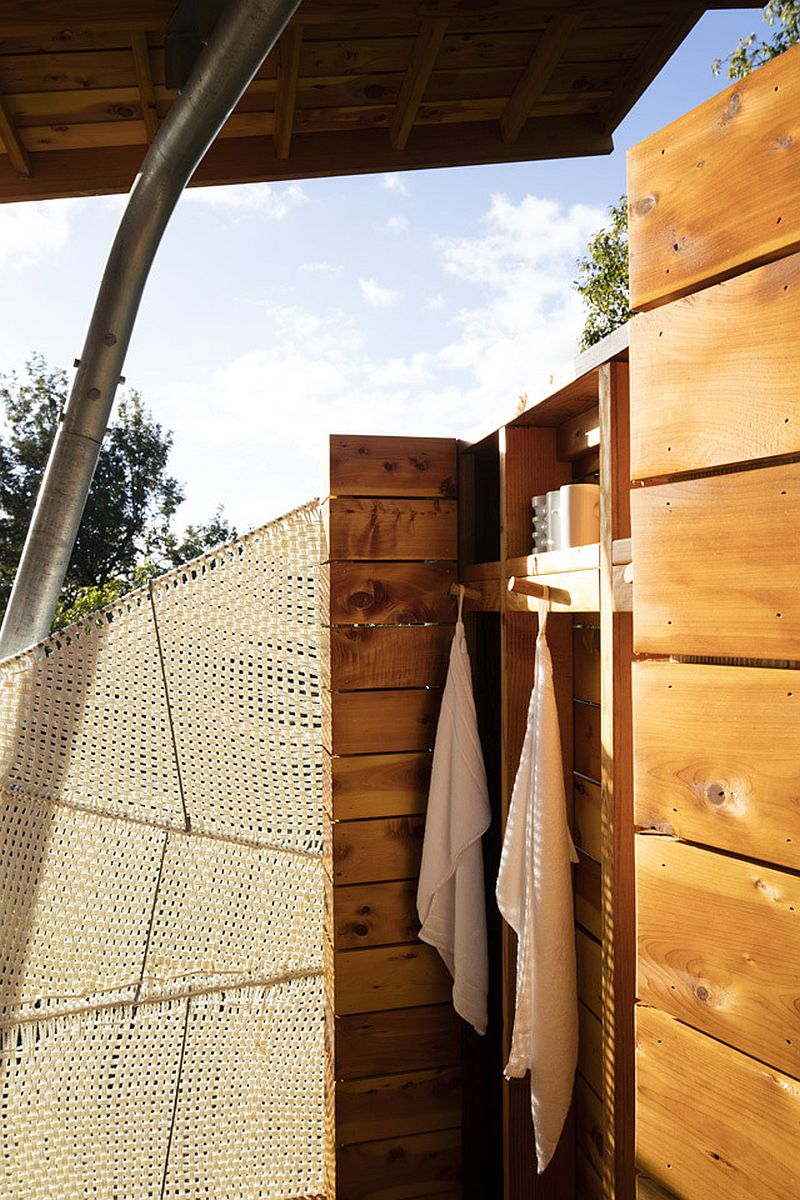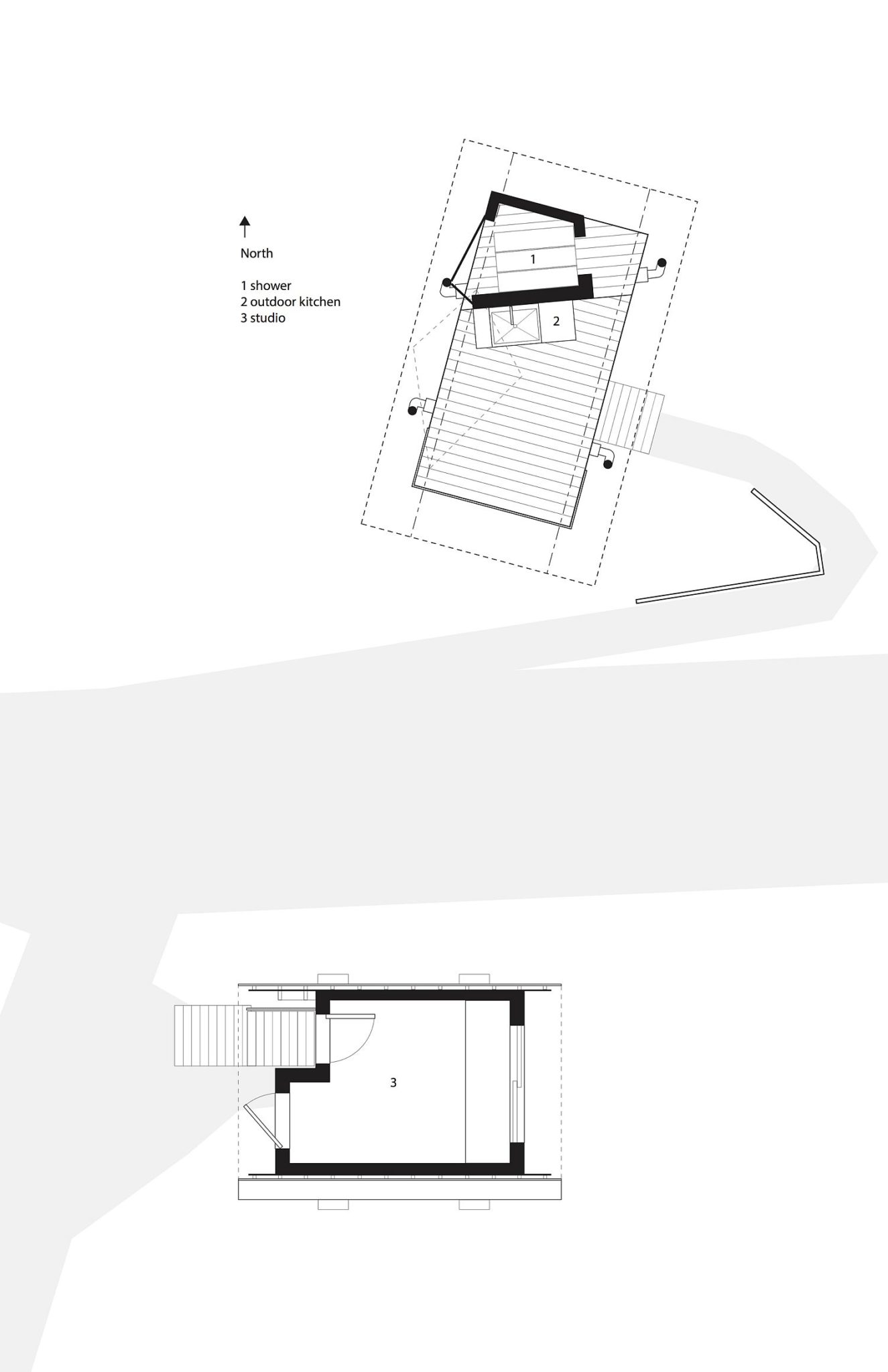 You're reading Hawaiian Home Situated Next To 300-Year-Old Lava Flow, originally posted on Decoist. If you enjoyed this post, be sure to follow Decoist on Twitter, Facebook and Pinterest.