19 Sep

Home Office Trends for Fall and Beyond: How a Pandemic Changed the Way We Work!




Remember the days when we were allowed to take work home once in a while and that day felt special as you kicked back, did only what was absolutely must for that day and felt like you got rewarded with a 'cheat day' of sorts? Well, thanks to a raging global pandemic those days are well and truly over. Now work from home is the reality for many across the planet; and they are the lucky ones who actually still get to work and make a living even as many business start to shut shop for good. And it is this major factor that has completely altered home office decorating and design trends in 2020.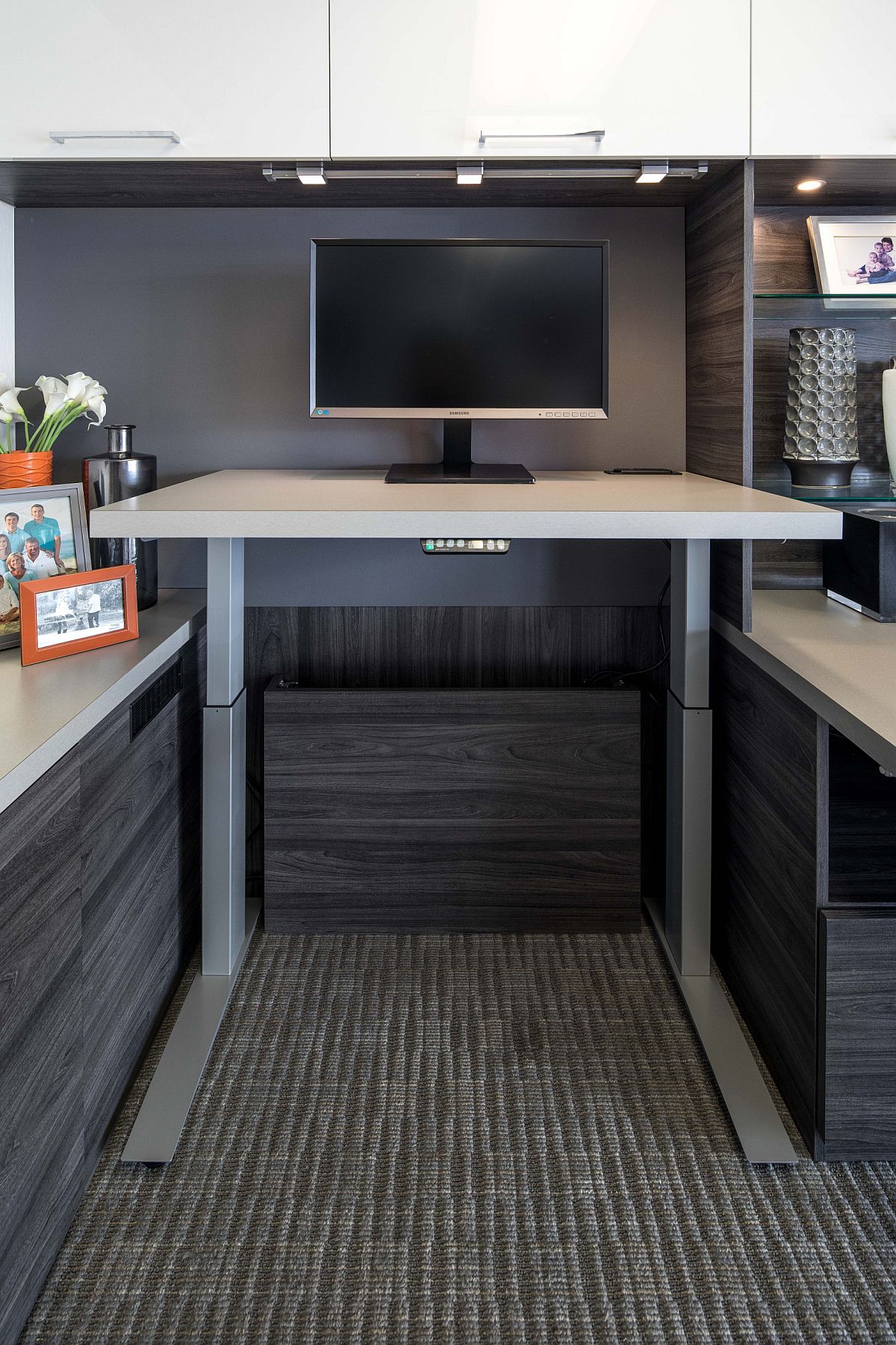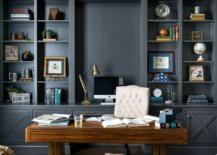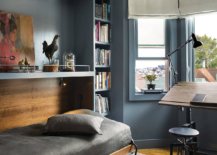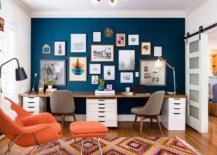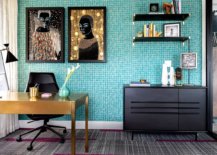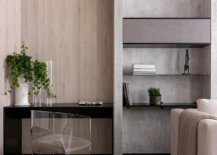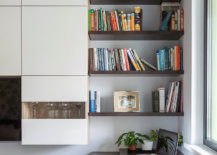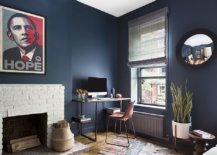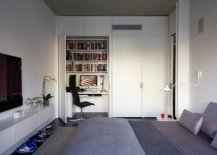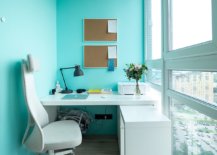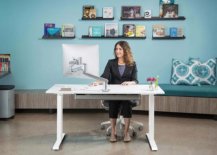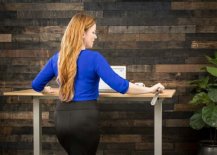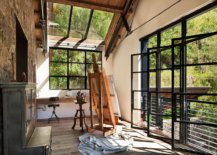 Instead of a linear progression of previous trends, second half of 2020 has seen home office design take a direction that is heavily influenced by what we everyone wants to call 'the new normal'. Makeshift home offices that involve lazily working on the laptop from your bed or flipping through files on your living room coach are no longer acceptable. You need a dedicated home workspace that allows you to be productive every day of the week; just like your office environment. Some can afford to spare an entire room exclusively for the home office while others are working with smart workspaces that make most of small areas. No matter what you prefer, the next 6 months are going to see a spurt in new home workspaces that put functionality ahead of form.
Reflection of your Style
Did you want to decorate your office cubicle in a bit more extravagant fashion but felt embarrassed or were not allowed to do so? Well, now is your chance to go bonkers with a home workspace or office that reflects your true personality! There are very few restrictions in here and you can use this space to motivate you each morning with posters, art work and other additions that help with increasing your productivity. The change will be apparent and you will also notice how much time you can actually save with such a smart, organized and stimulating home office.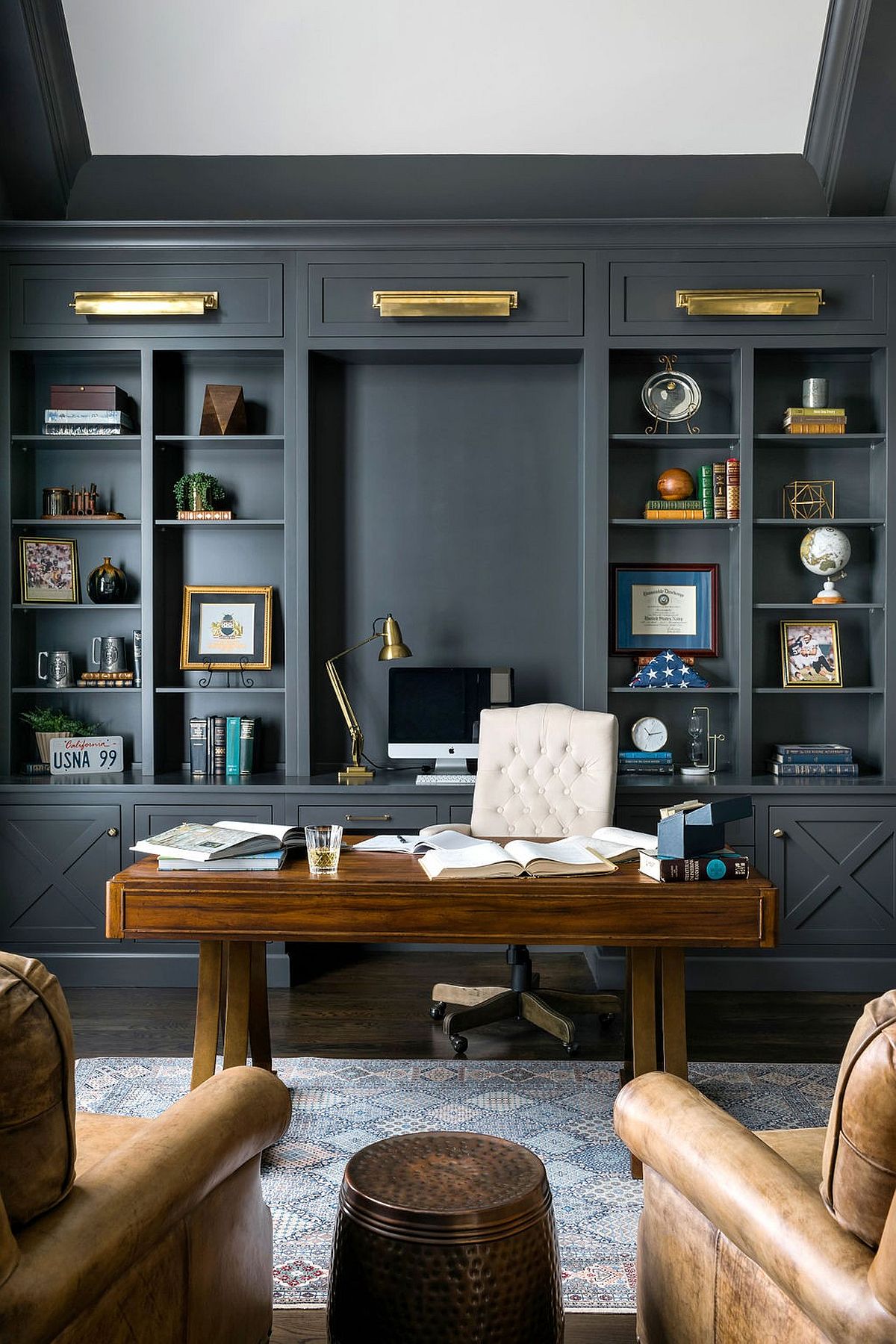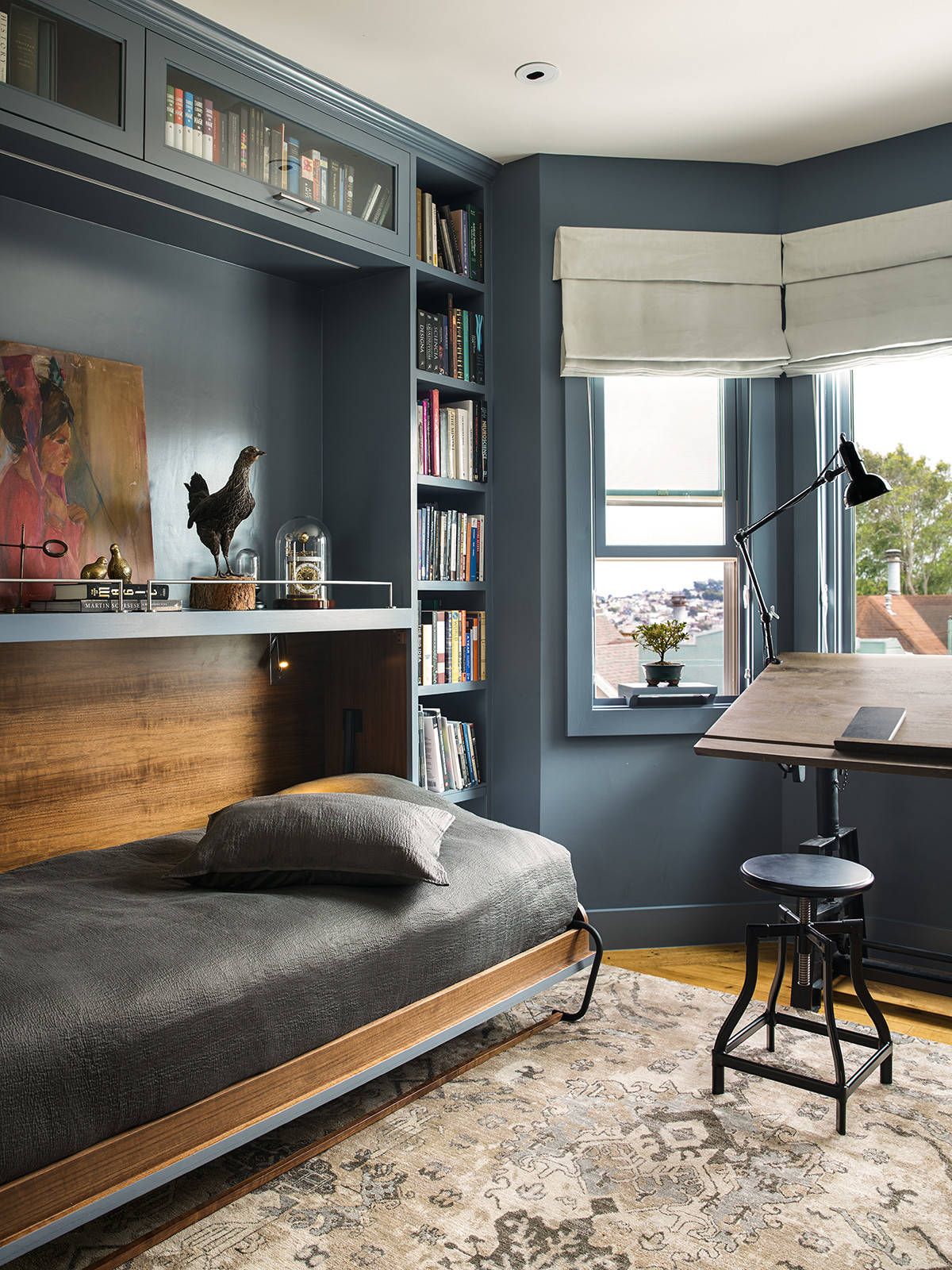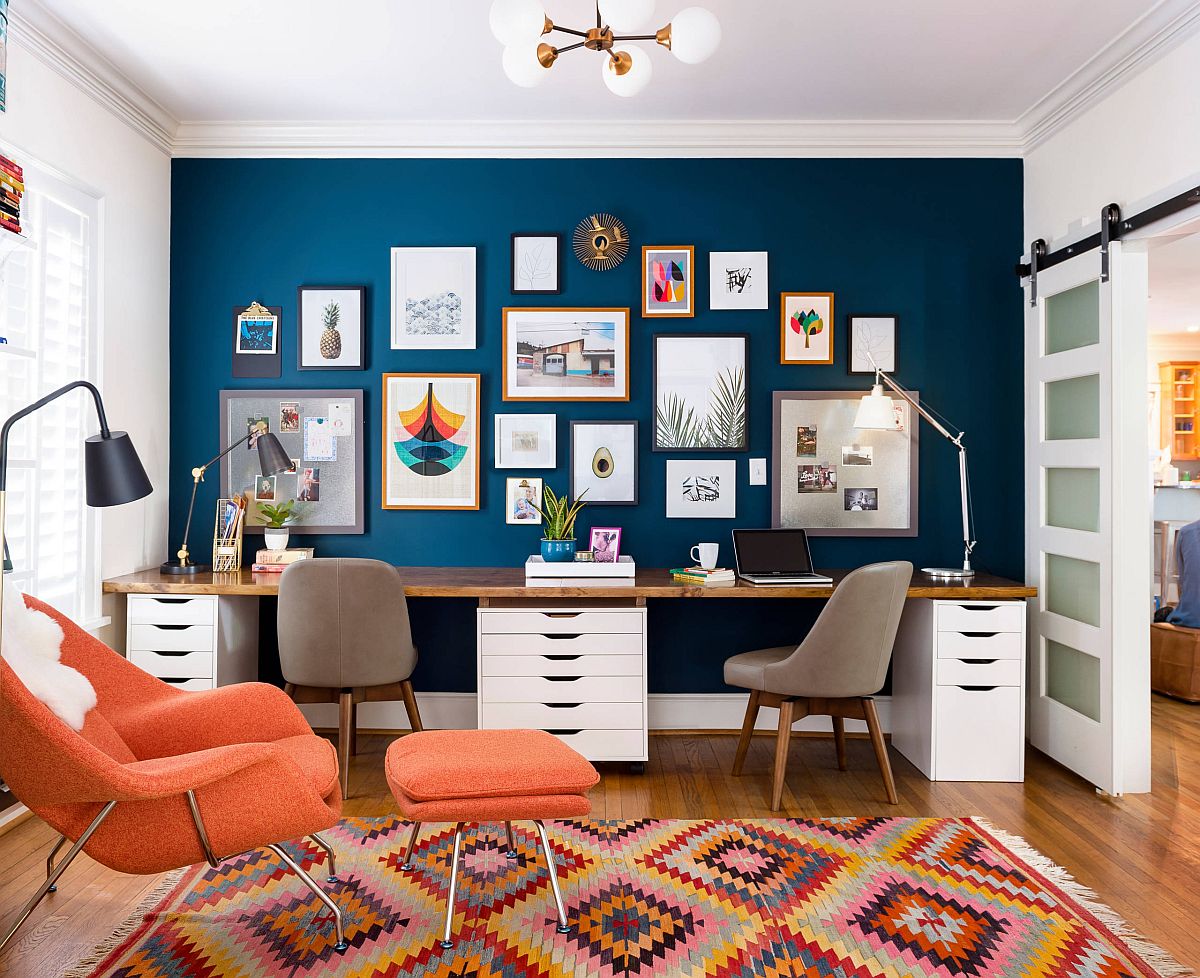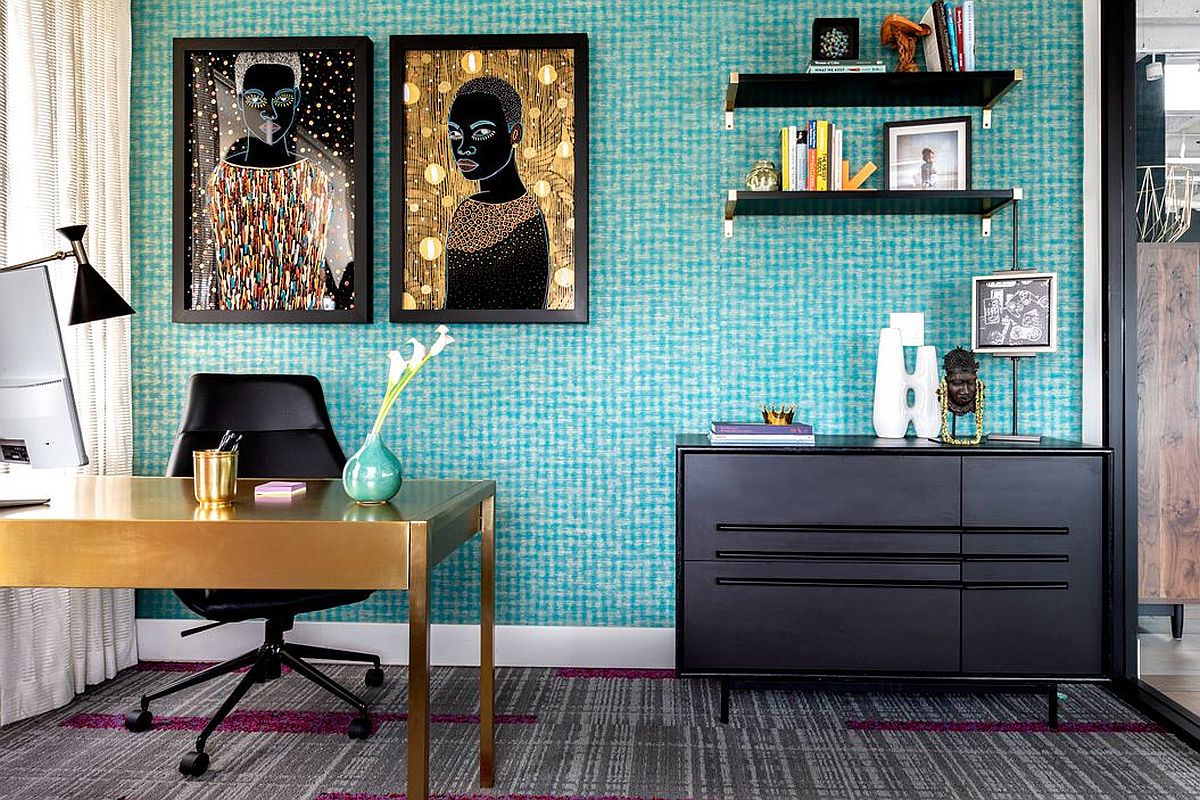 Finding a Functional Corner
Any corner in your home can be turned into a cool home workspace and that is the trend that is indeed catching on everywhere. Some have turned to the refuge of the bedroom corner while others feel that a part of the kitchen corner can be used as a functional home office. A small niche in the hallway, the mudroom in the rear part of the house or even the open deck with a bit of shade – homeowners are finding ways to turn any little corner into a work area with a custom desk and a comfy chair.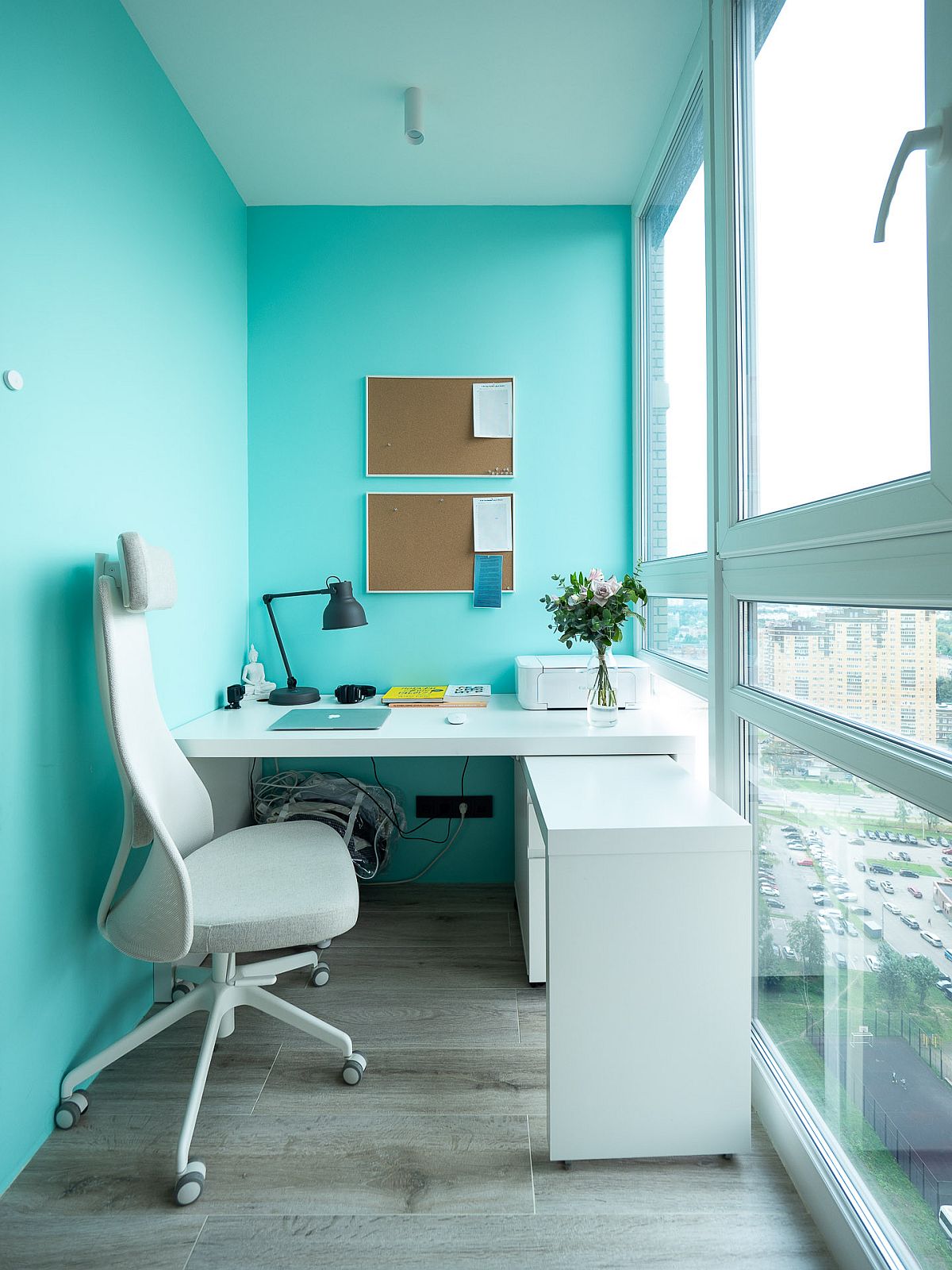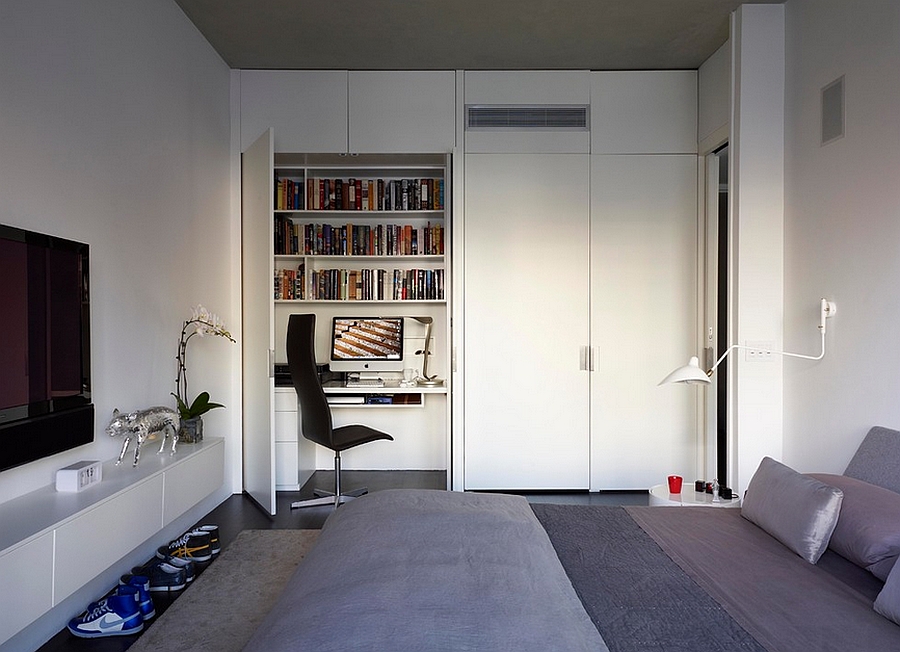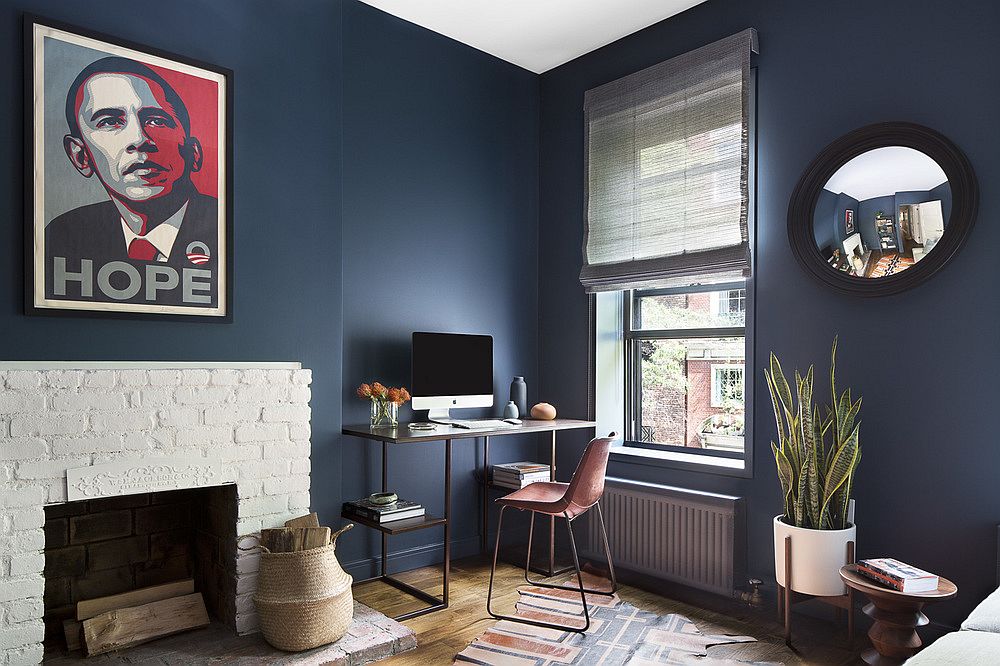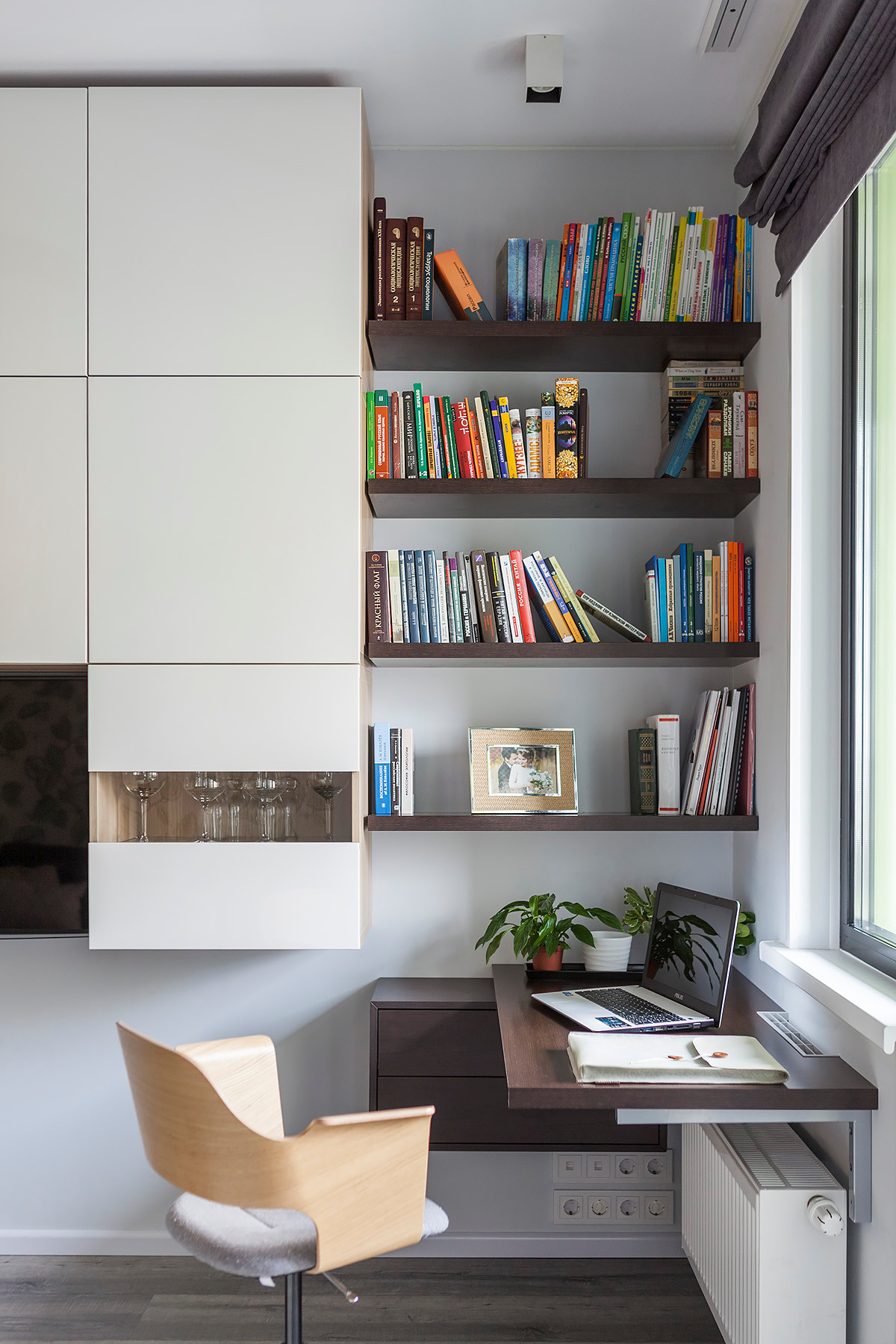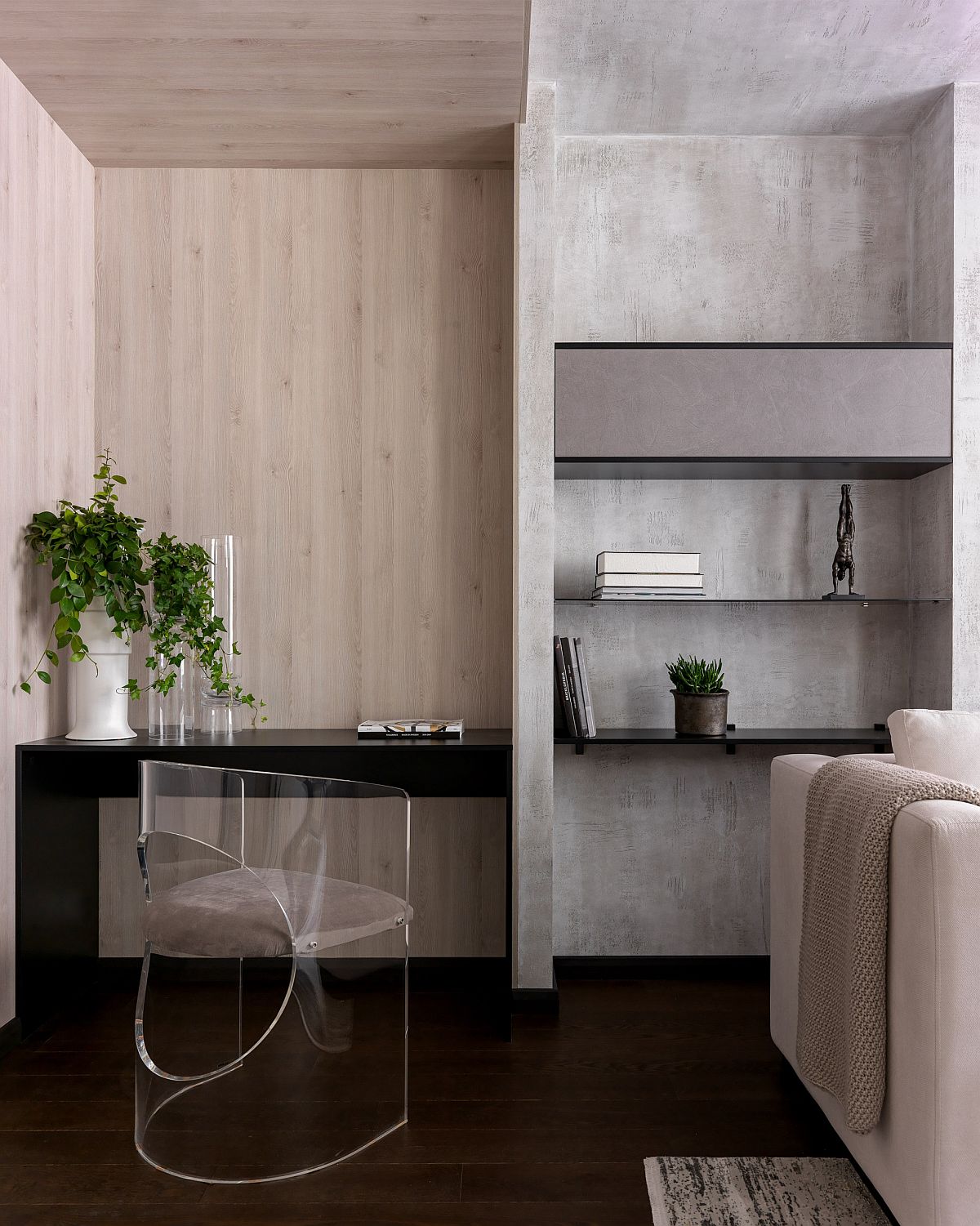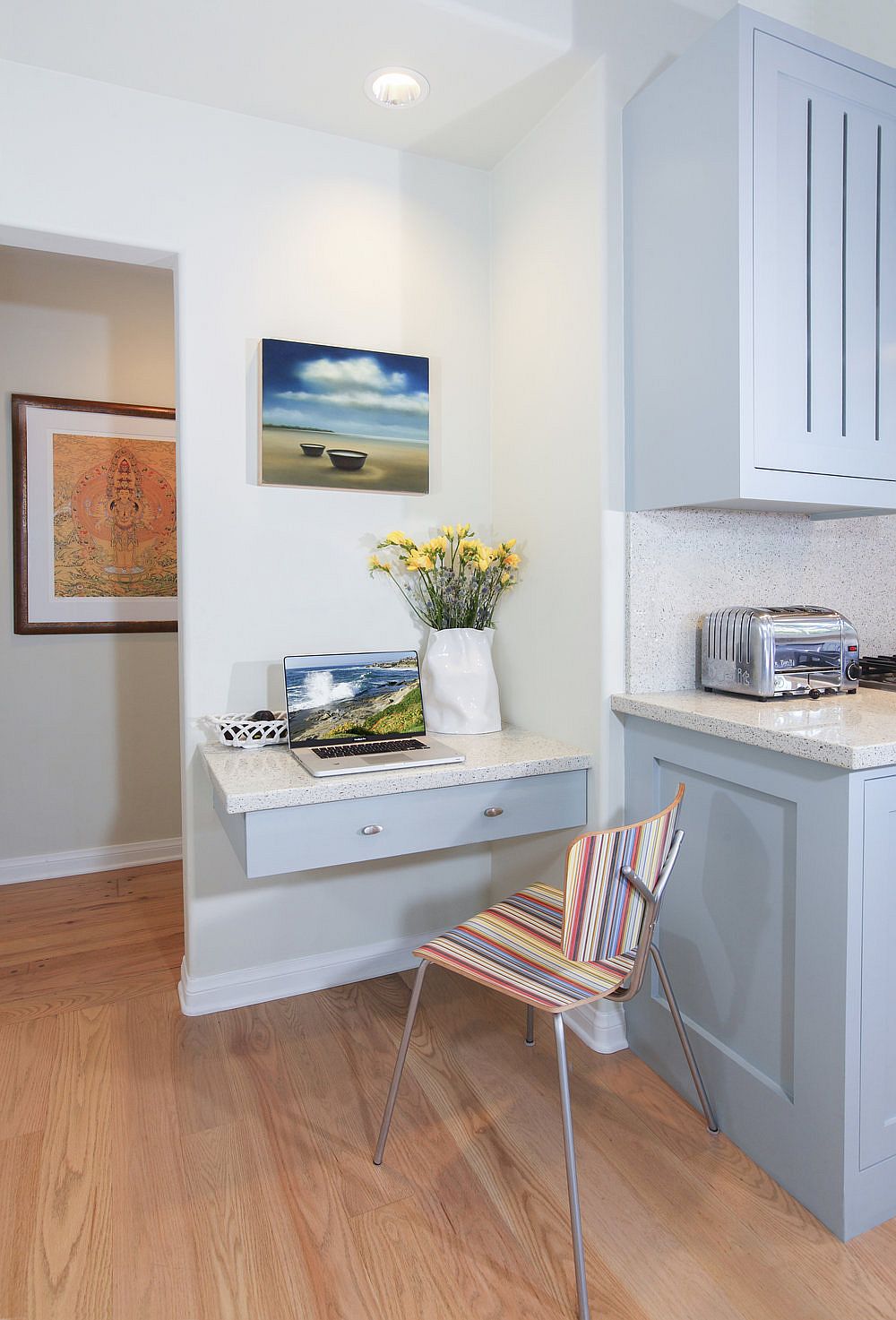 Adjustable Desks for a Healthier Office
Sitting is the new smoking they say and if that is true then some of us might have already smoked enough for a couple of lifetimes! But it is never too late to make a change in your lifestyle for the better and with the cubicle coming home, add a sit-stand desk that allows you to shift between positions through the day. Adjustable desks can make a big difference to your overall health and posture and they have become very popular in the last few months. Get in on this smart trend that improves your wellbeing.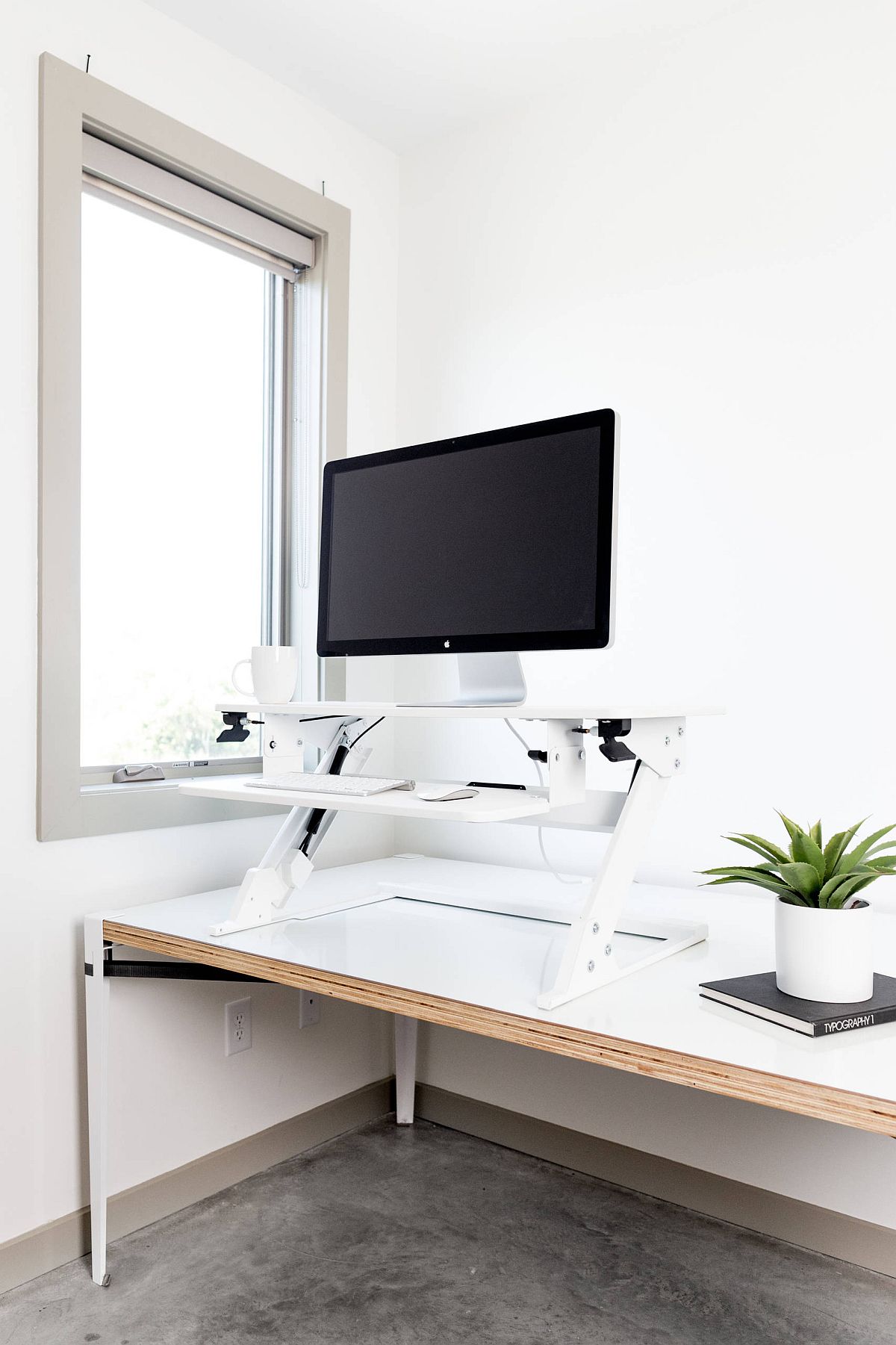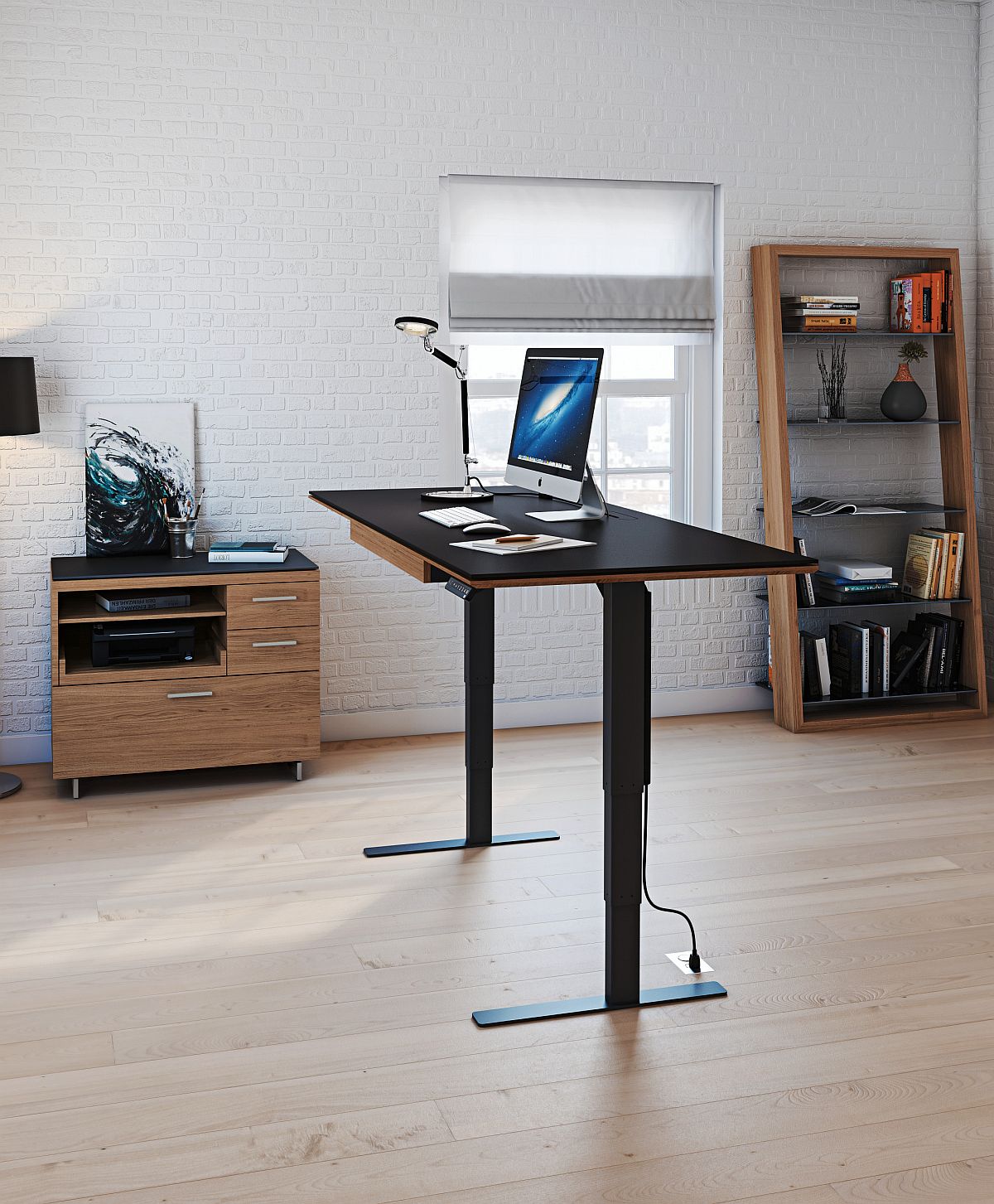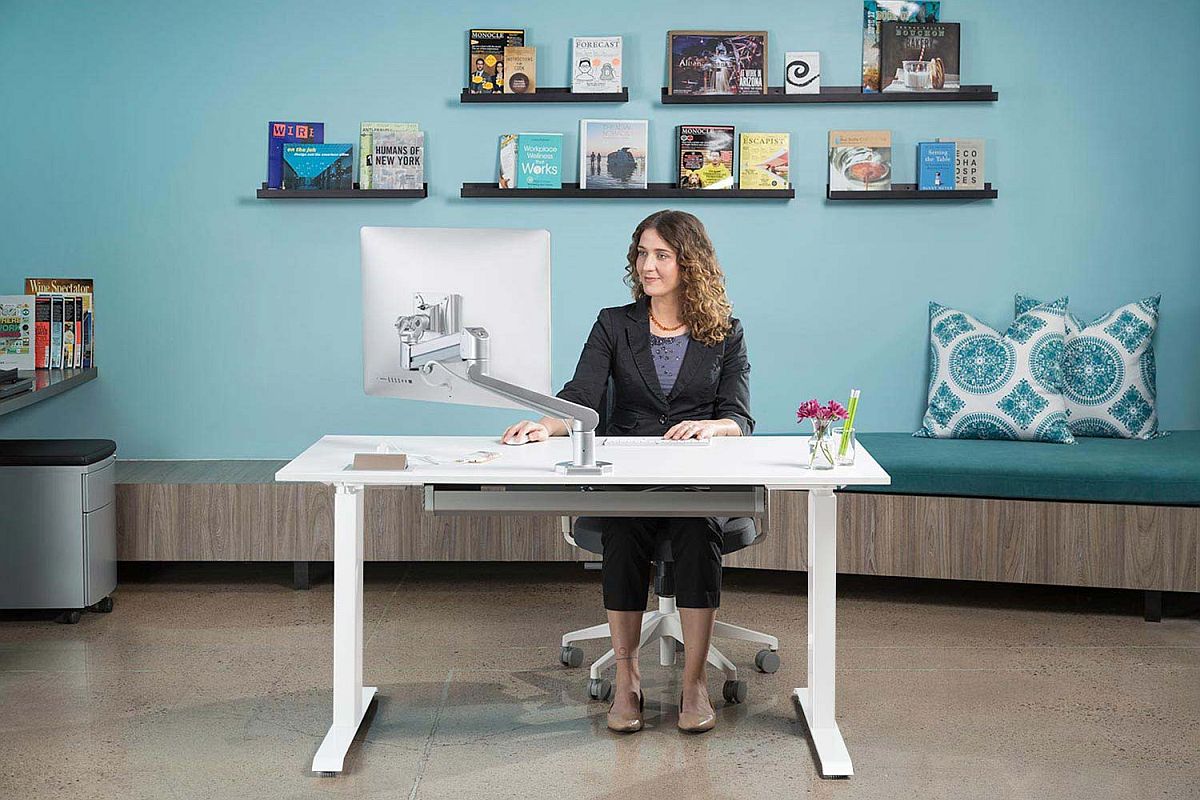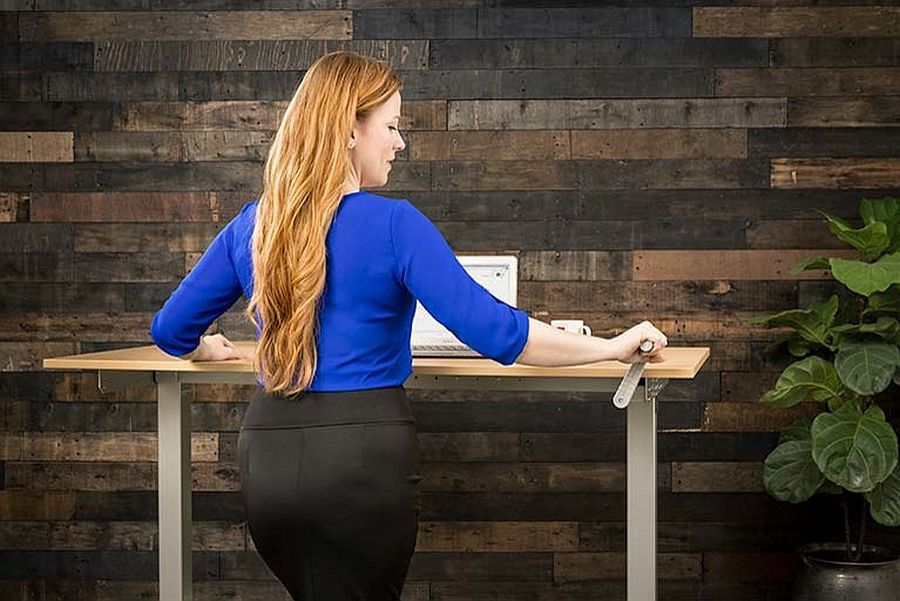 Designed for your Video Calls
It is important to remember that different people have different needs for the home office. If you have a couple working from home, one might have to spend more time on their laptop while the other could be handling calls all day long. One home office is just not a practical or productive option in here. Those who are handling video calls all day long will benefit from a home workspace that is not just far more organized and present a pleasing backdrop, but one that keeps out noise. Think of acoustics as much as decorating and color in here before you settle on the final design. Sliding glass doors are a smart option for such an office where you can still keep an eye on the kids and what is happening outside while you block out the noise.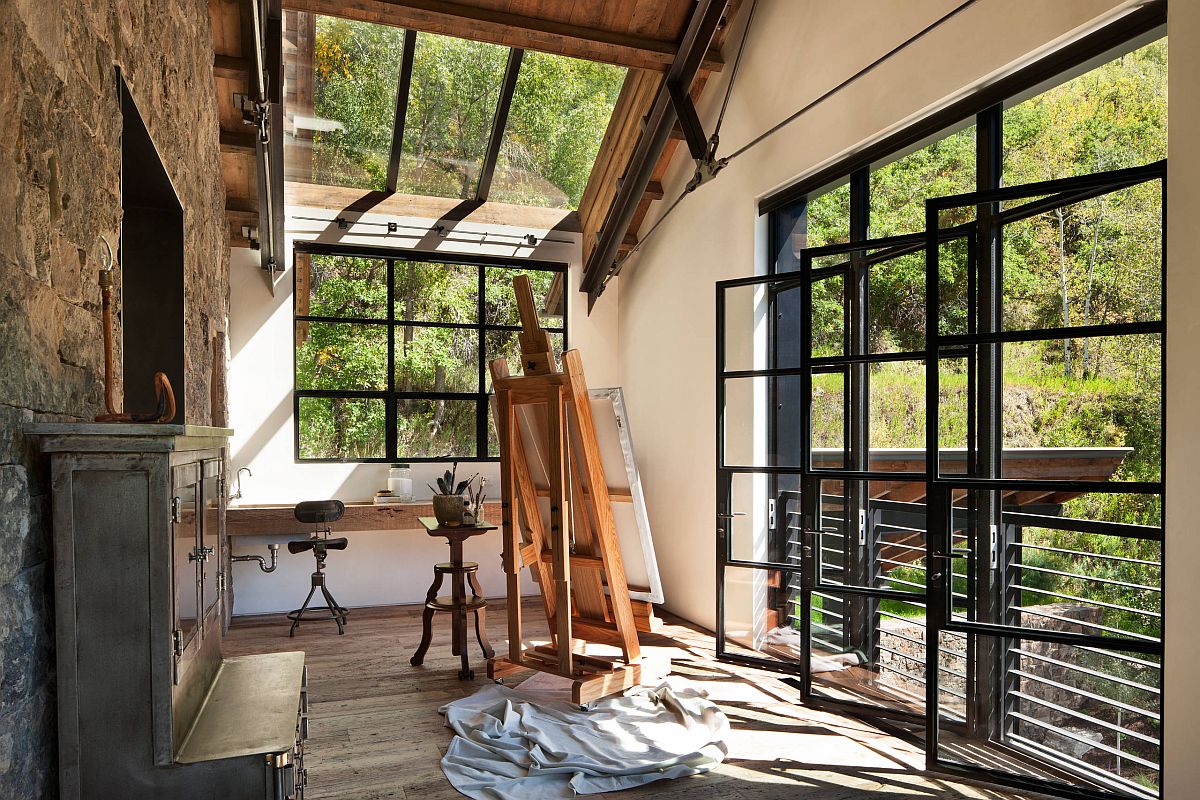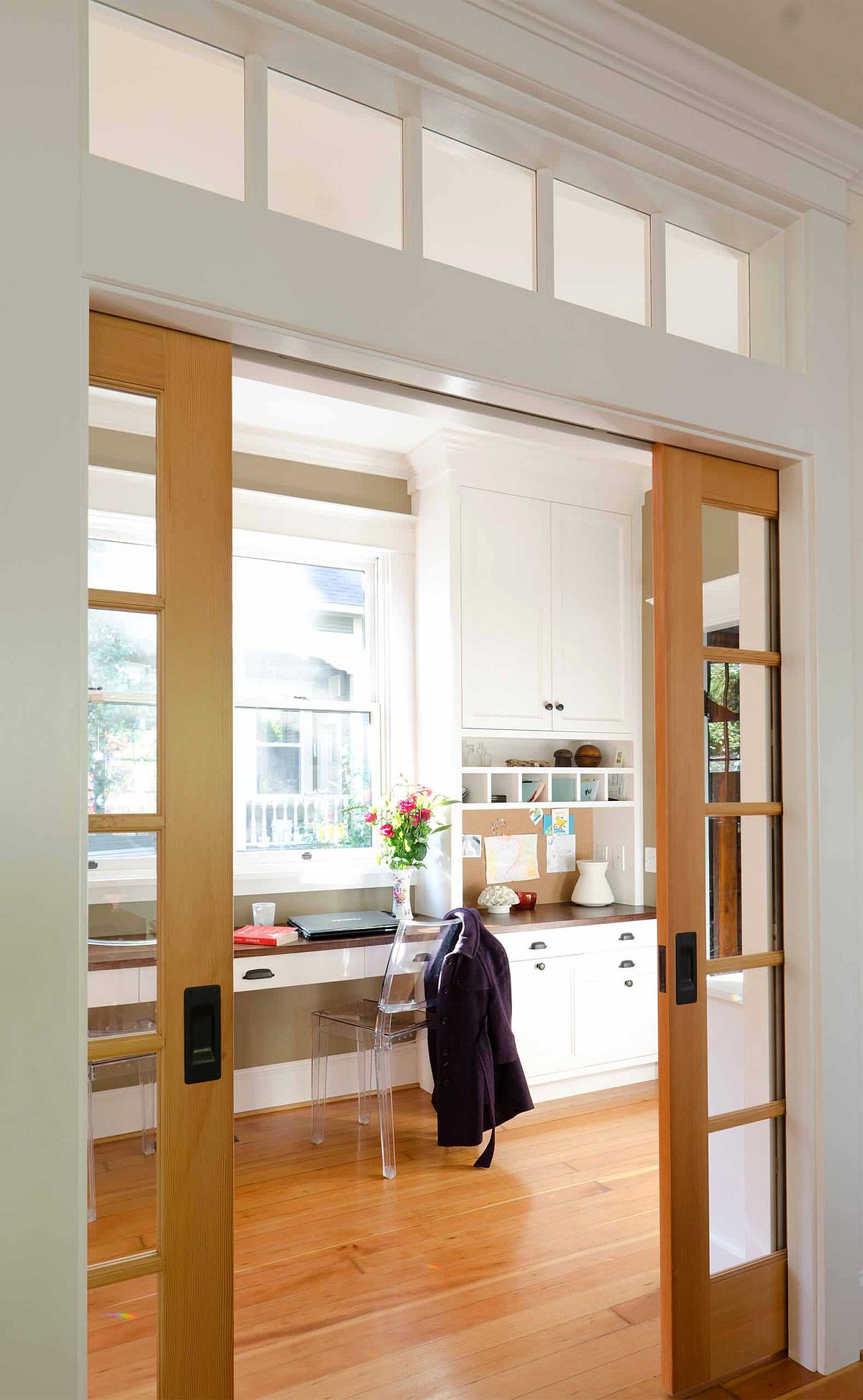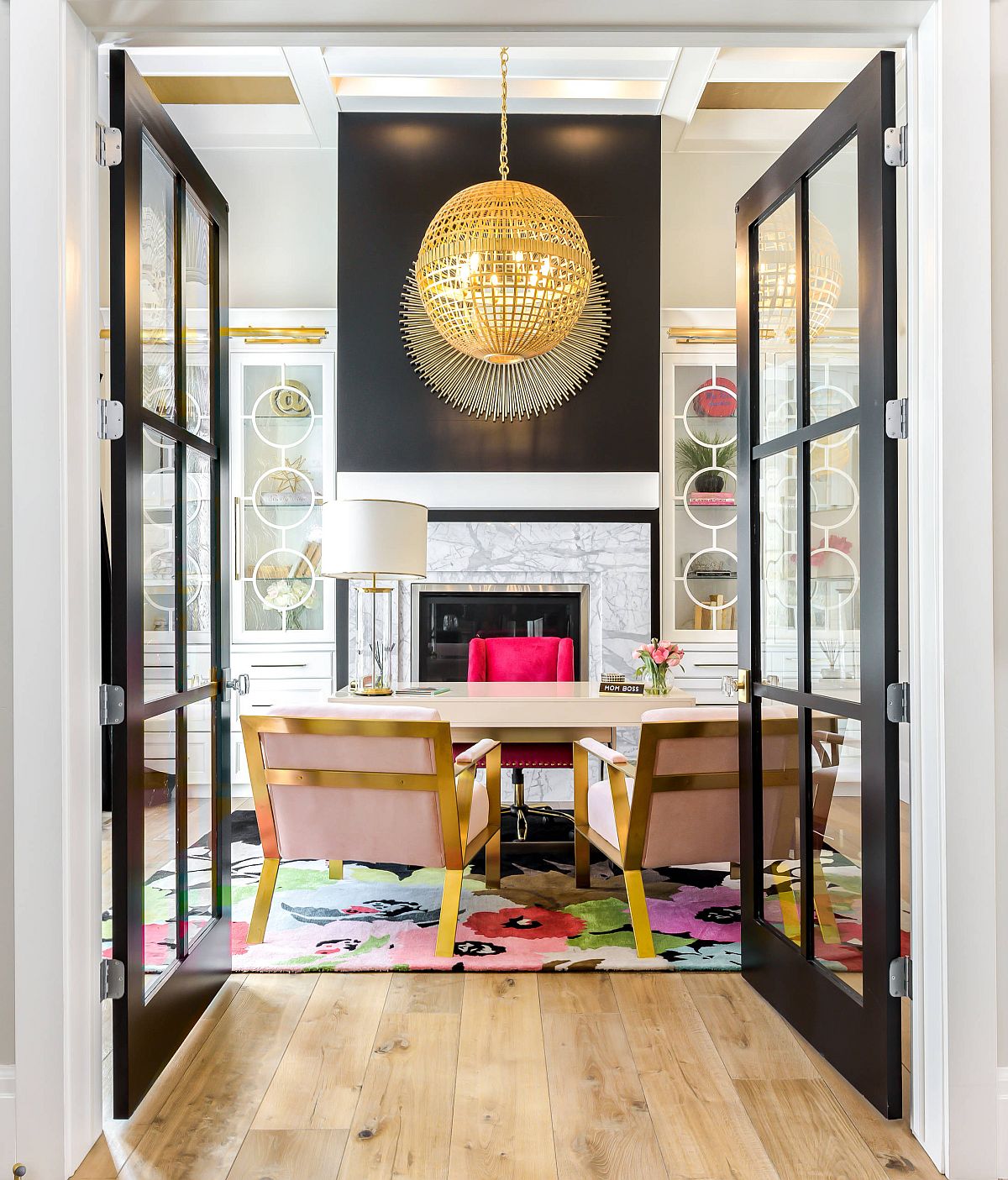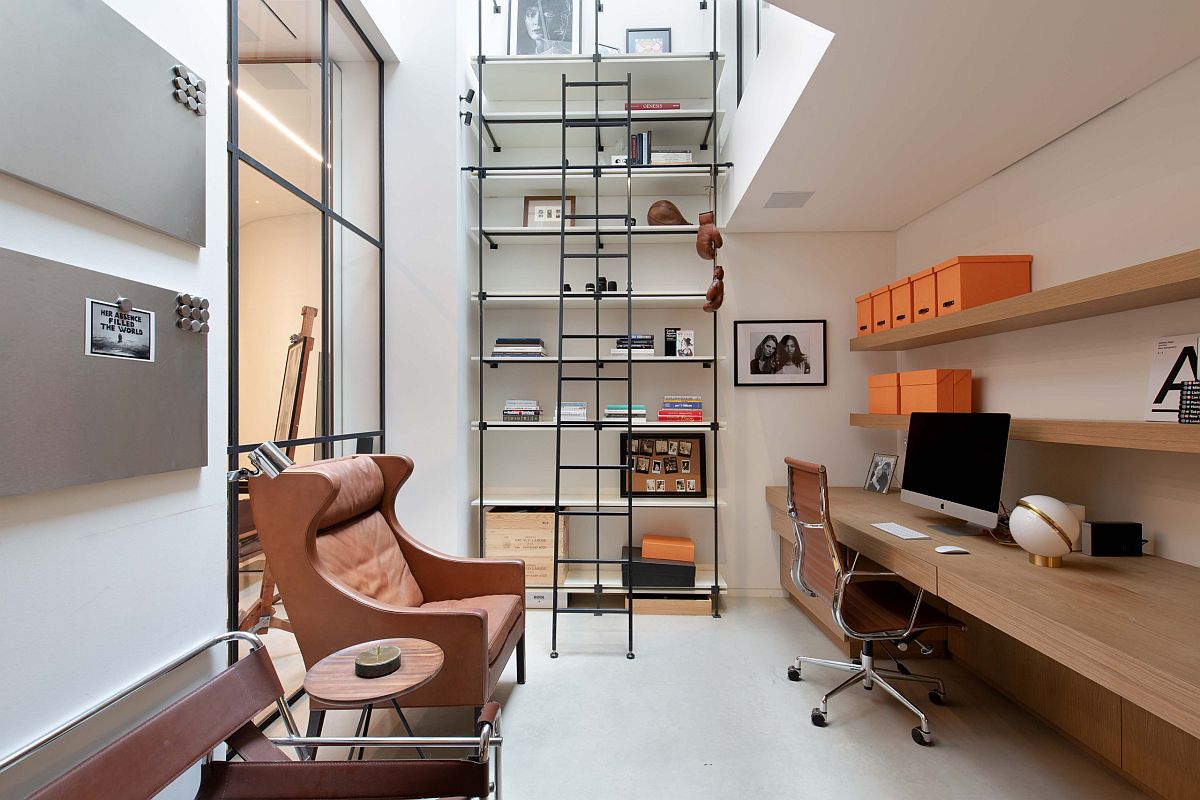 You're reading Home Office Trends for Fall and Beyond: How a Pandemic Changed the Way We Work!, originally posted on Decoist. If you enjoyed this post, be sure to follow Decoist on Twitter, Facebook and Pinterest.