28 Aug

Making Most of the Hallway: Decorating Ideas that Maximize Space and Style




There are many rooms that we think about in decorating terms before we actually start thinking about the hallway. For some reason, many of us view the hallway as just a transition zone that facilitates movement from one room to another. While this is absolutely true from a functional viewpoint, hallway can add much more value to your home both in terms of aesthetics and practicality. There are plenty of ways in which you can decorate and maximize the hallway, but today we turn our attention towards the trendiest choices – from those many bookshelves to wall art that speaks volumes.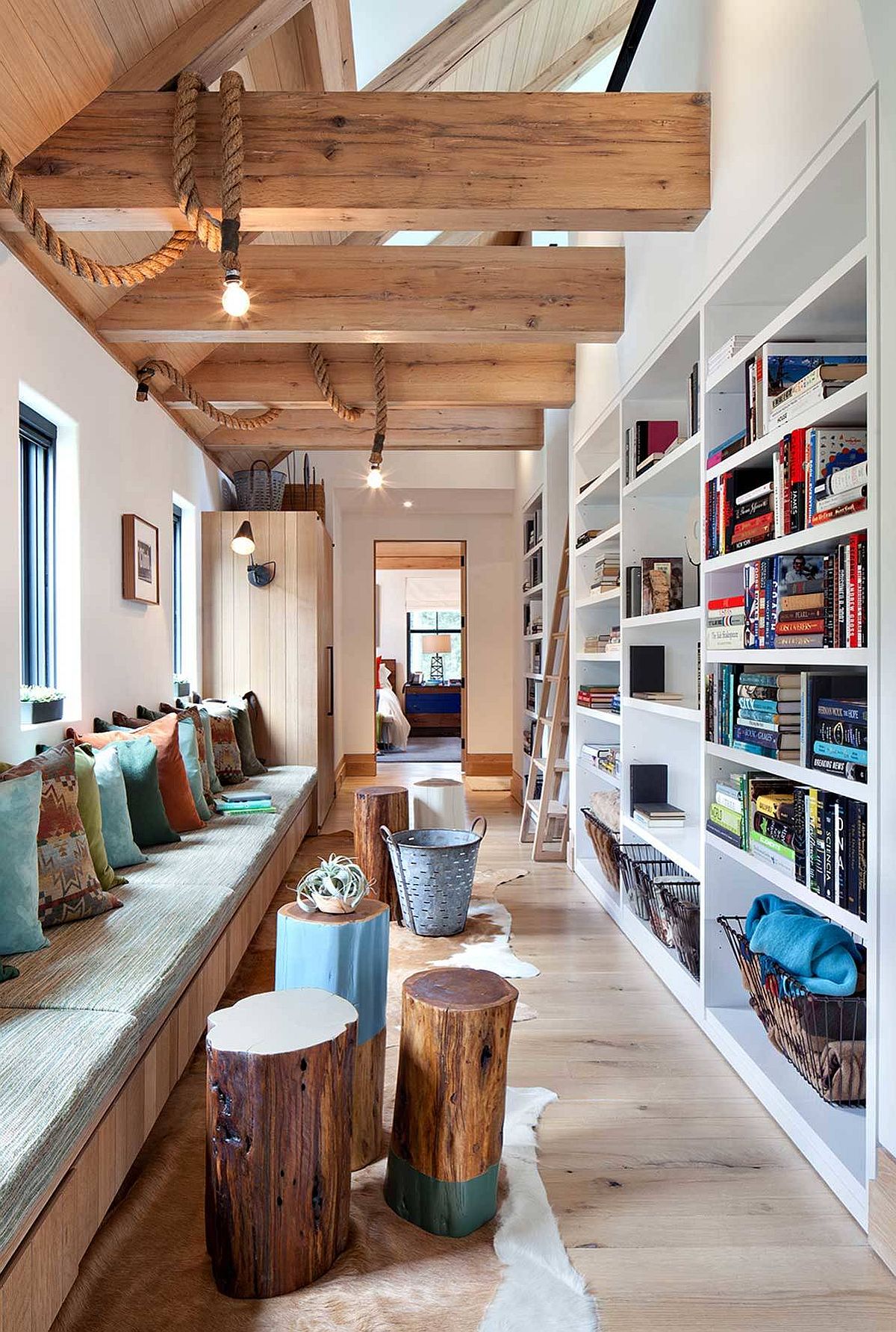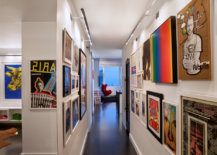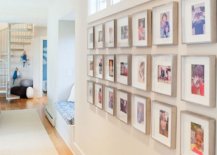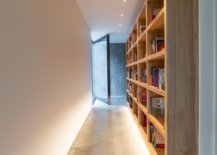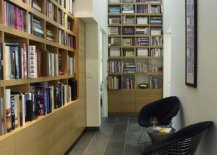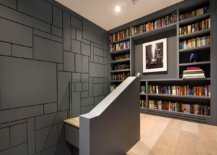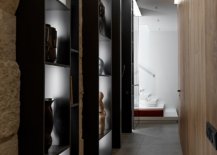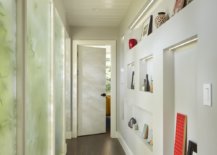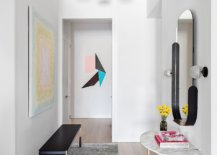 Decorating the hallway is not all about aesthetics and there is still valuable space in here that many homeowners put to good use. In small homes where the long hall is a structural addition that just could not be avoided, you can turn this 'imposed space' into an area that elevates the style of your home. From the brilliant and bold to the sensible and ingenious, this is a look at the best ideas for decorating the modern hallway –
Beautiful Gallery Walls
This is the easiest and most convenient of options in hallway of almost any style and size because you do not need any actual square footage at all! The gallery wall or the gallery-styled display in the long hallway is a tried and tested decorative element that never fails. It allows you to showcase your personal taste and style without having to make space for wall art in other rooms of the home. It is also a fun way to link the bedroom and the living room with the hallway, creating a more curated interior.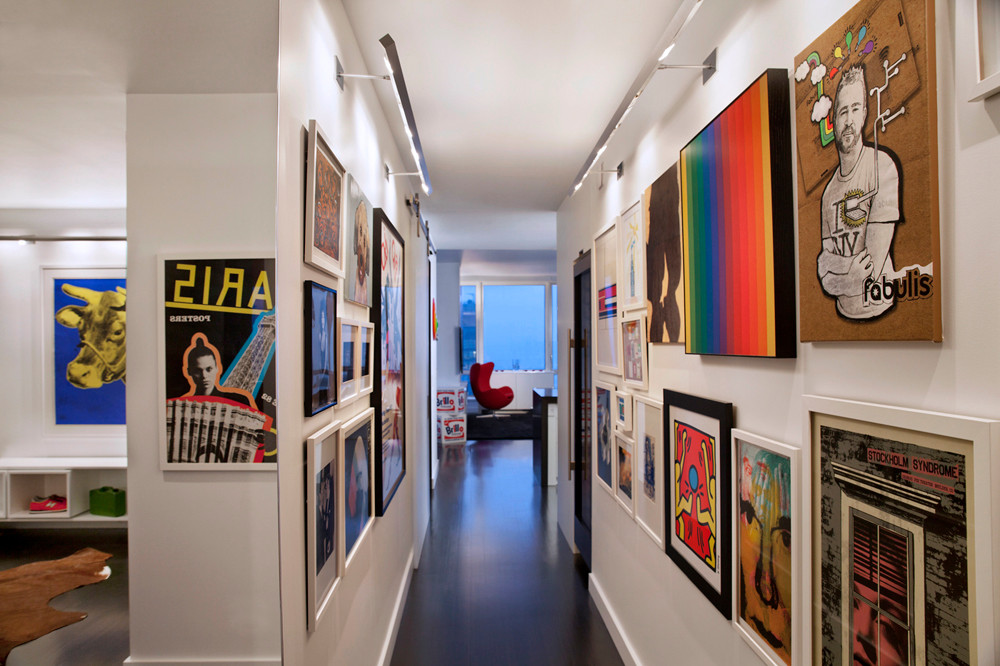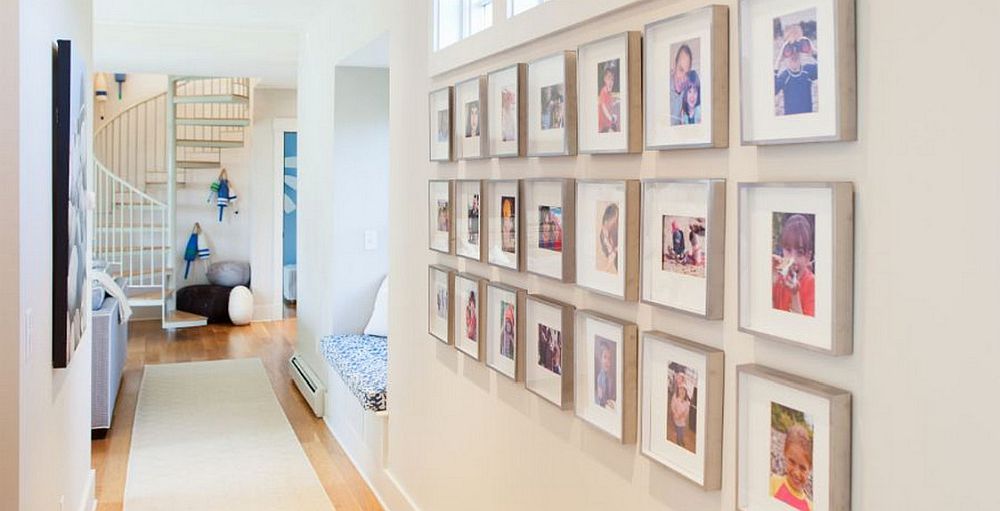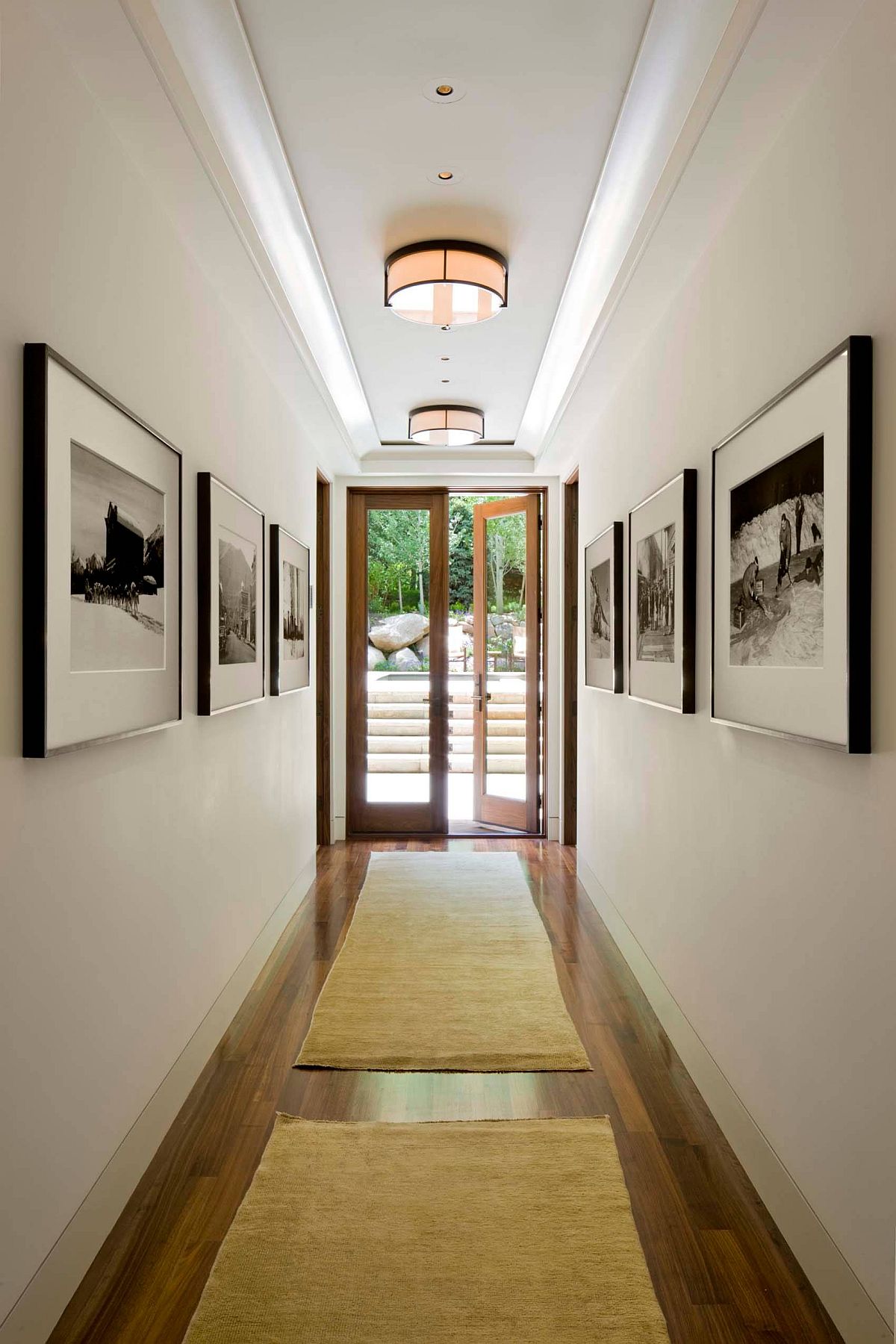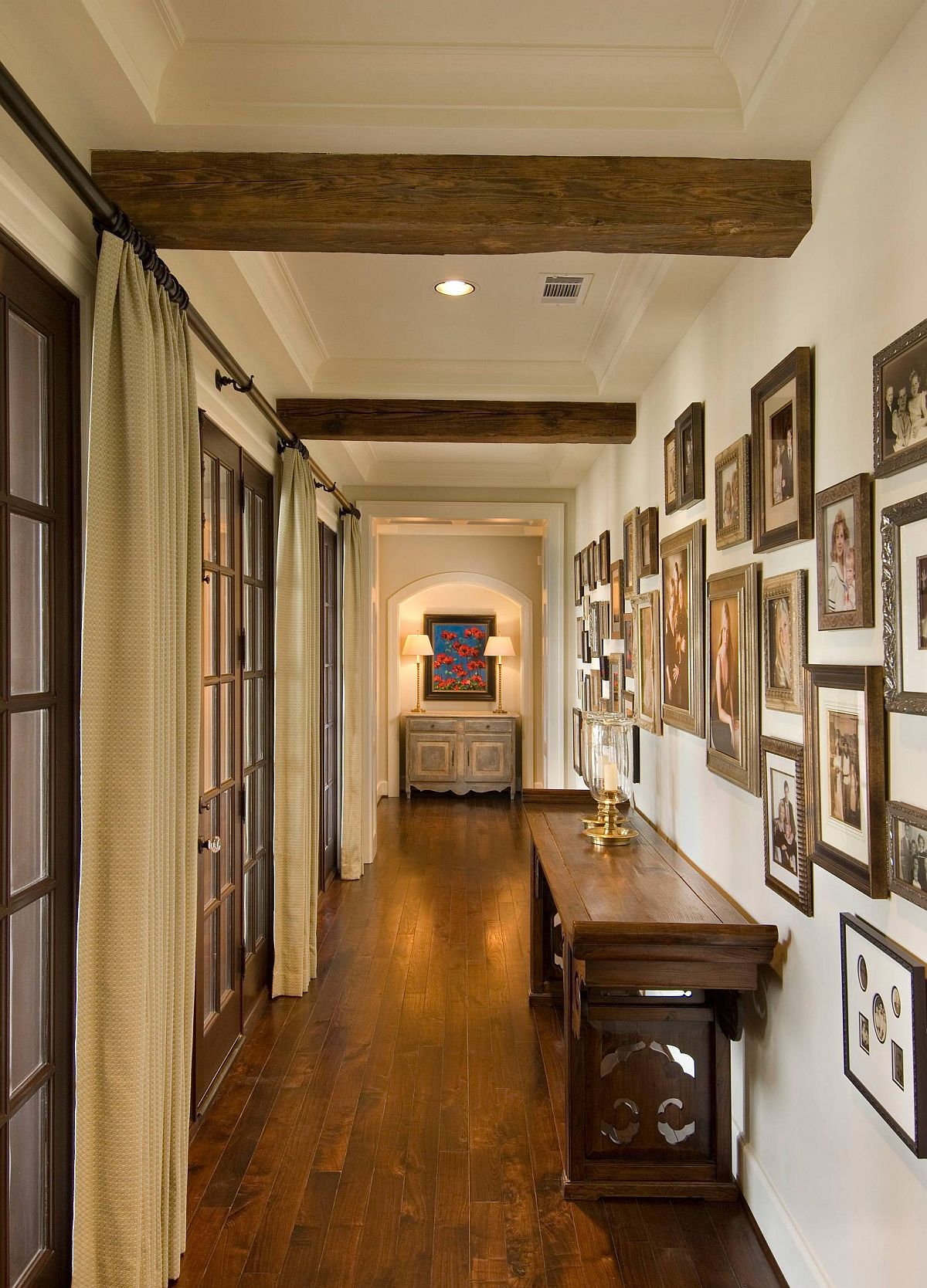 Bookshelves Make a Difference
The narrow hallway is also the perfect place for those tall bookshelves that allow you to create a home library of sorts within this confined space. Modern bookshelves come in a wide range of styles and sizes and you can find freestanding bookshelves for any hallway out there. Built-in wooden bookshelves offer another smart, cost-effective alternative and with a window seat thrown into the mix, the hallway becomes a beautiful and private reading nook.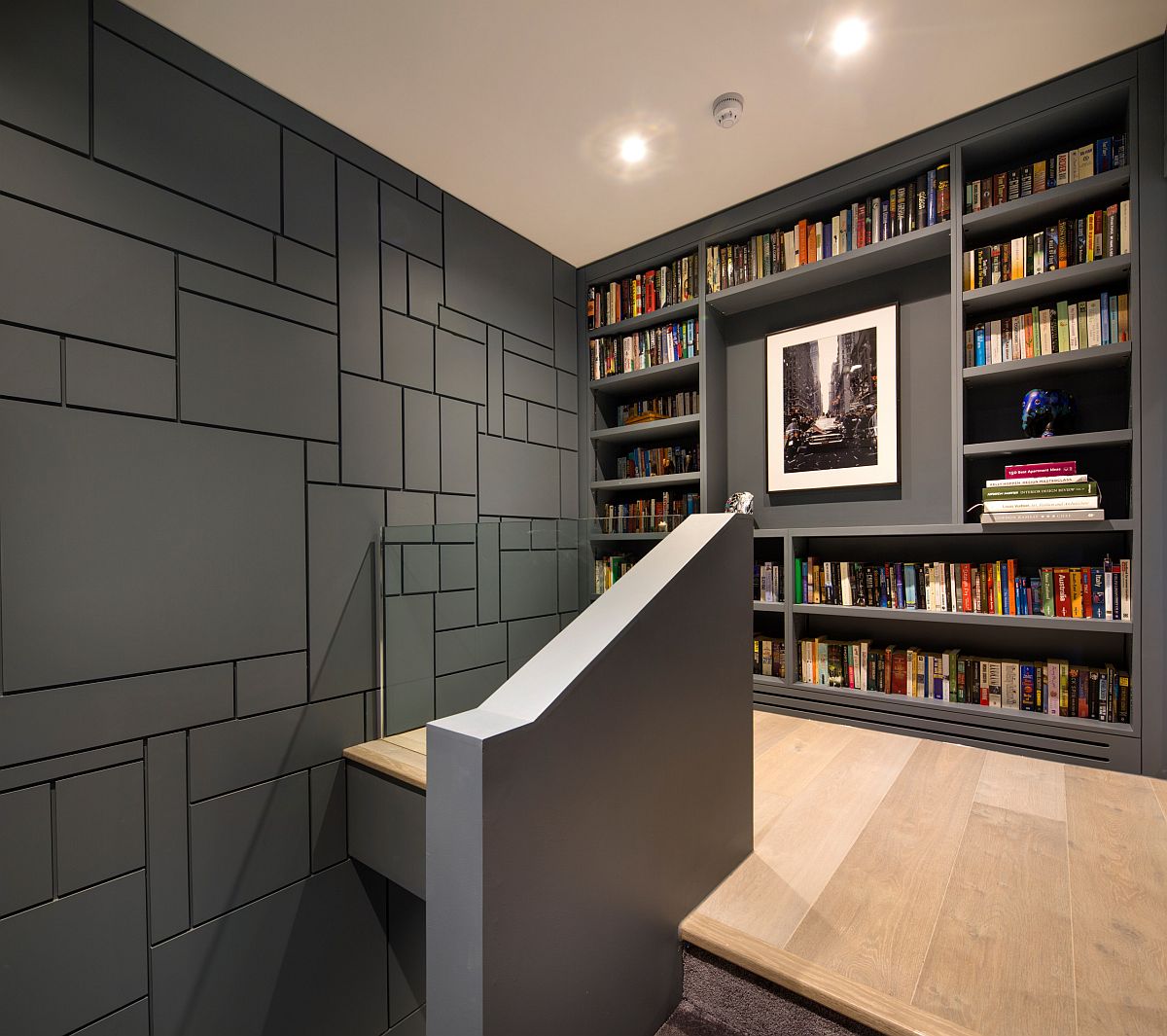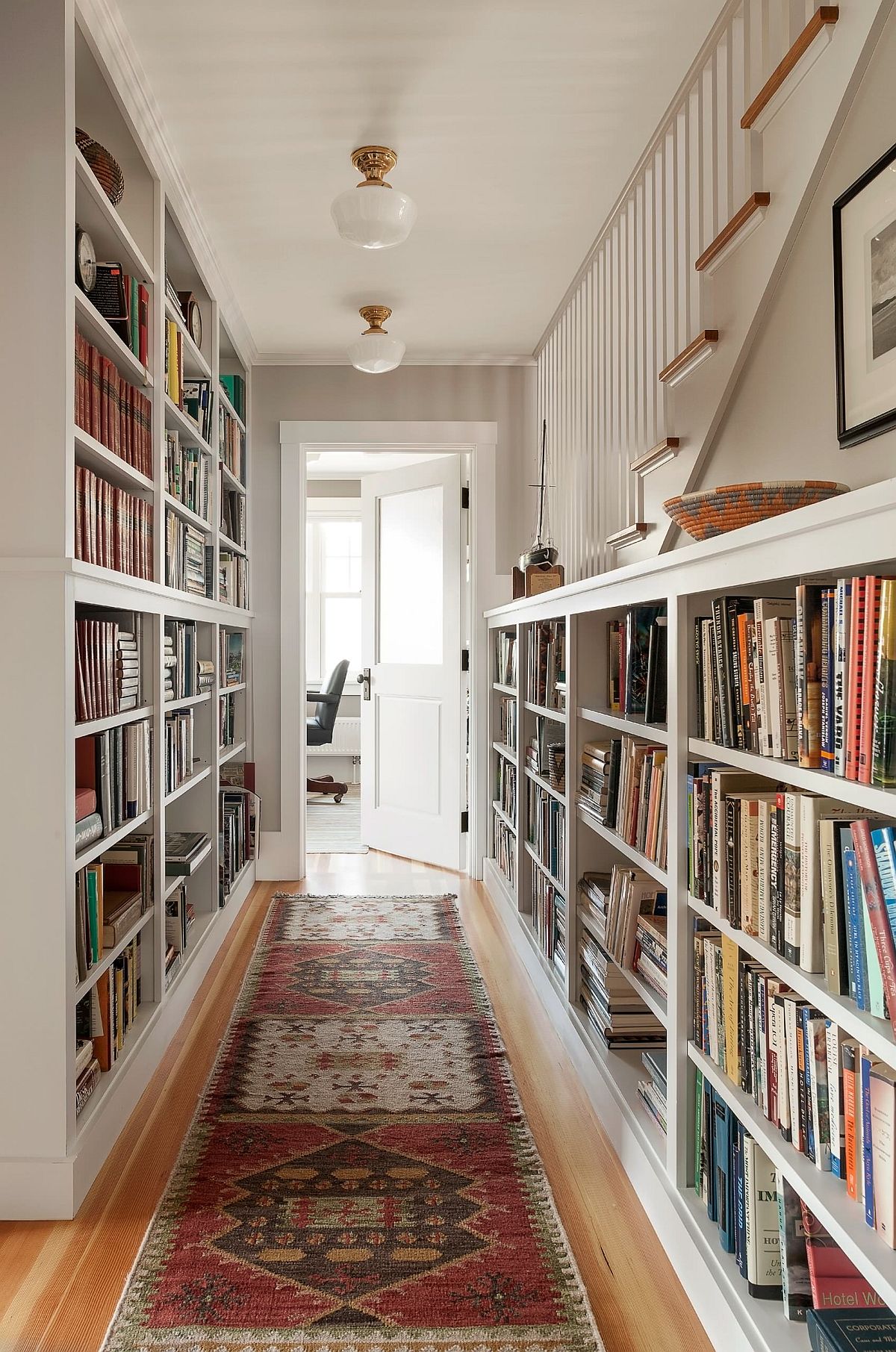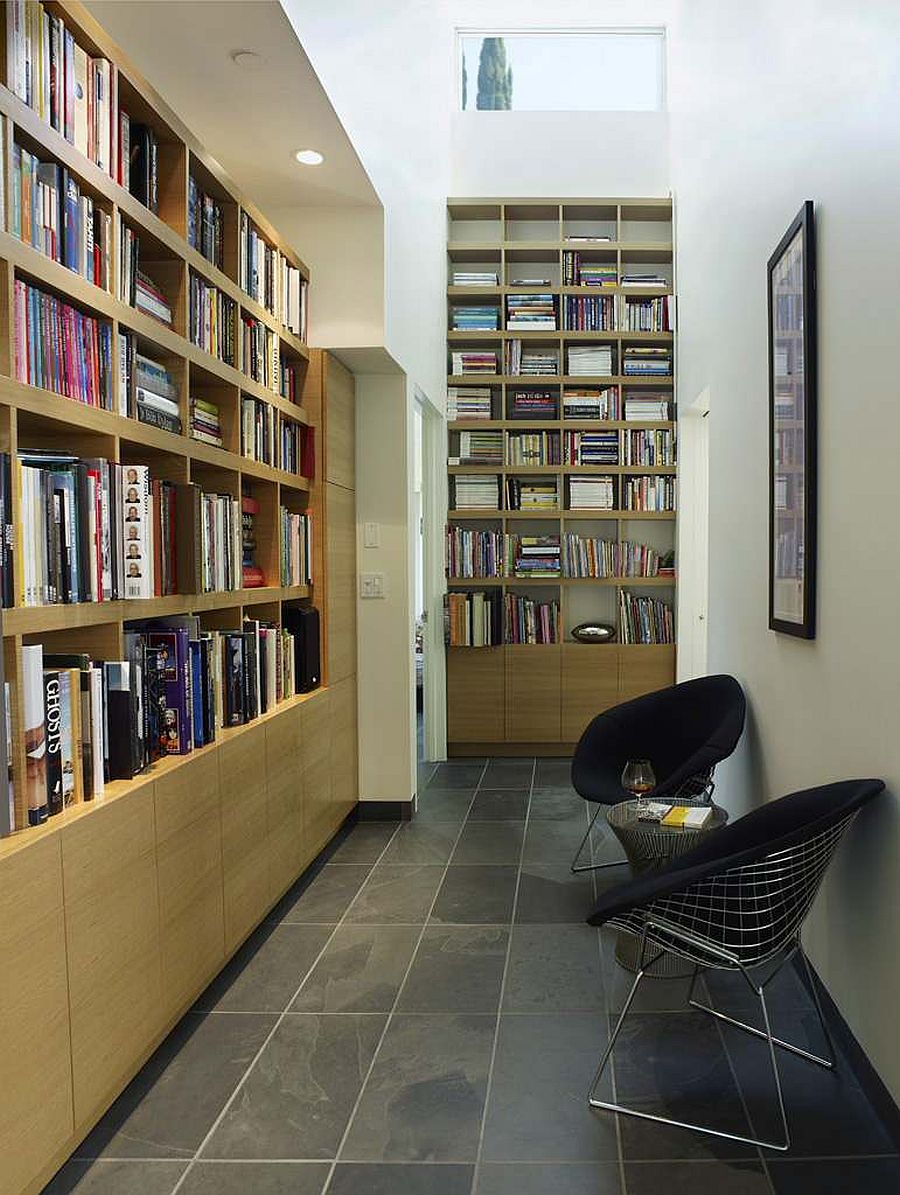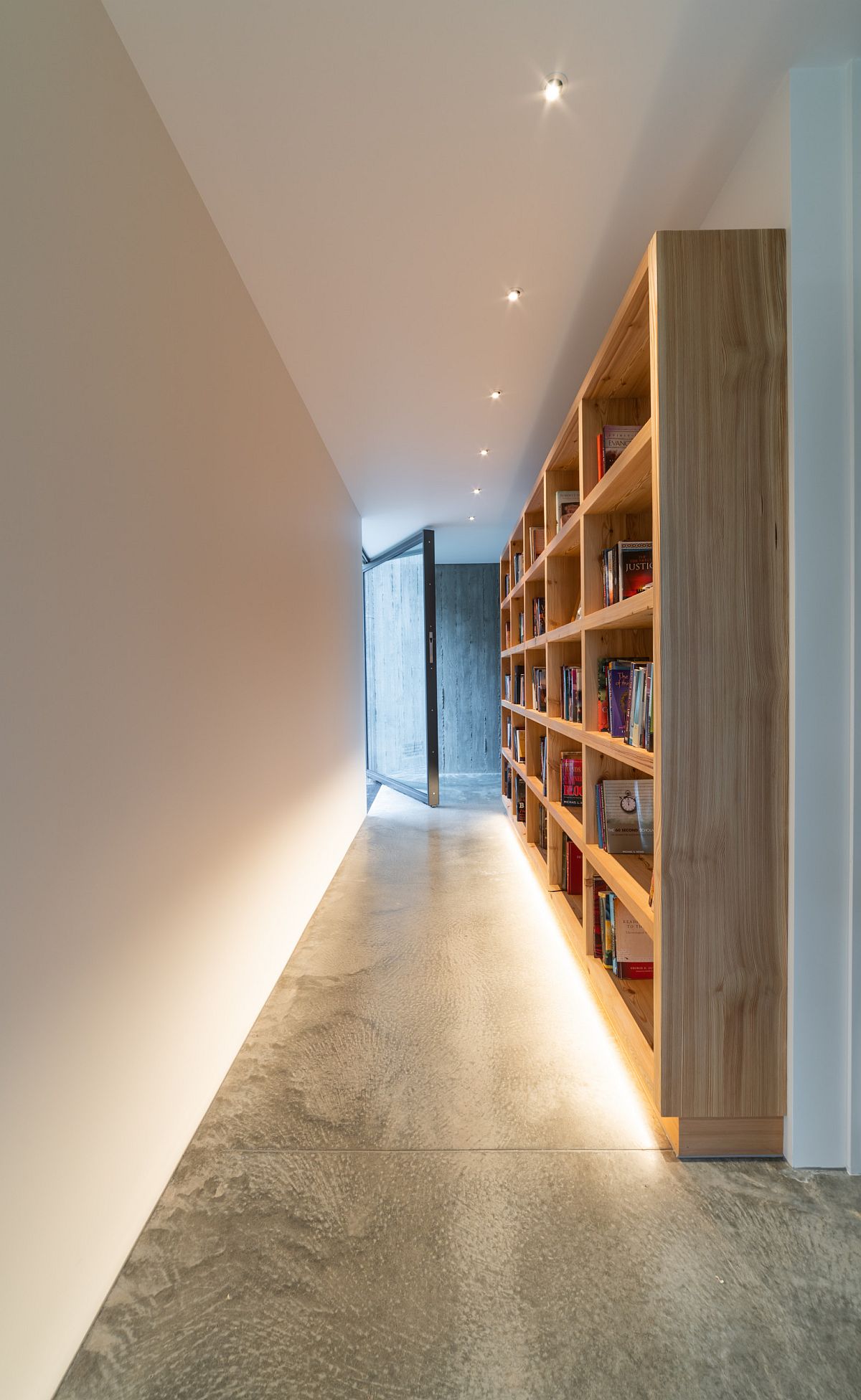 Lovely Displays and Slim Benches
Not a bibliophile? Not to worry as there is still a lot you can do with slim floating shelves and beautifully lit displays in the hallway. Turn them into visual focal point and fill the shelves with decorative pieces that end up being the spotlight. Slim benches and console tables also are a fabulous addition in the hallway and with a small mirror above a couple of table lamps and floral centerpiece, you have a dashing hallway that is both trendy and unique.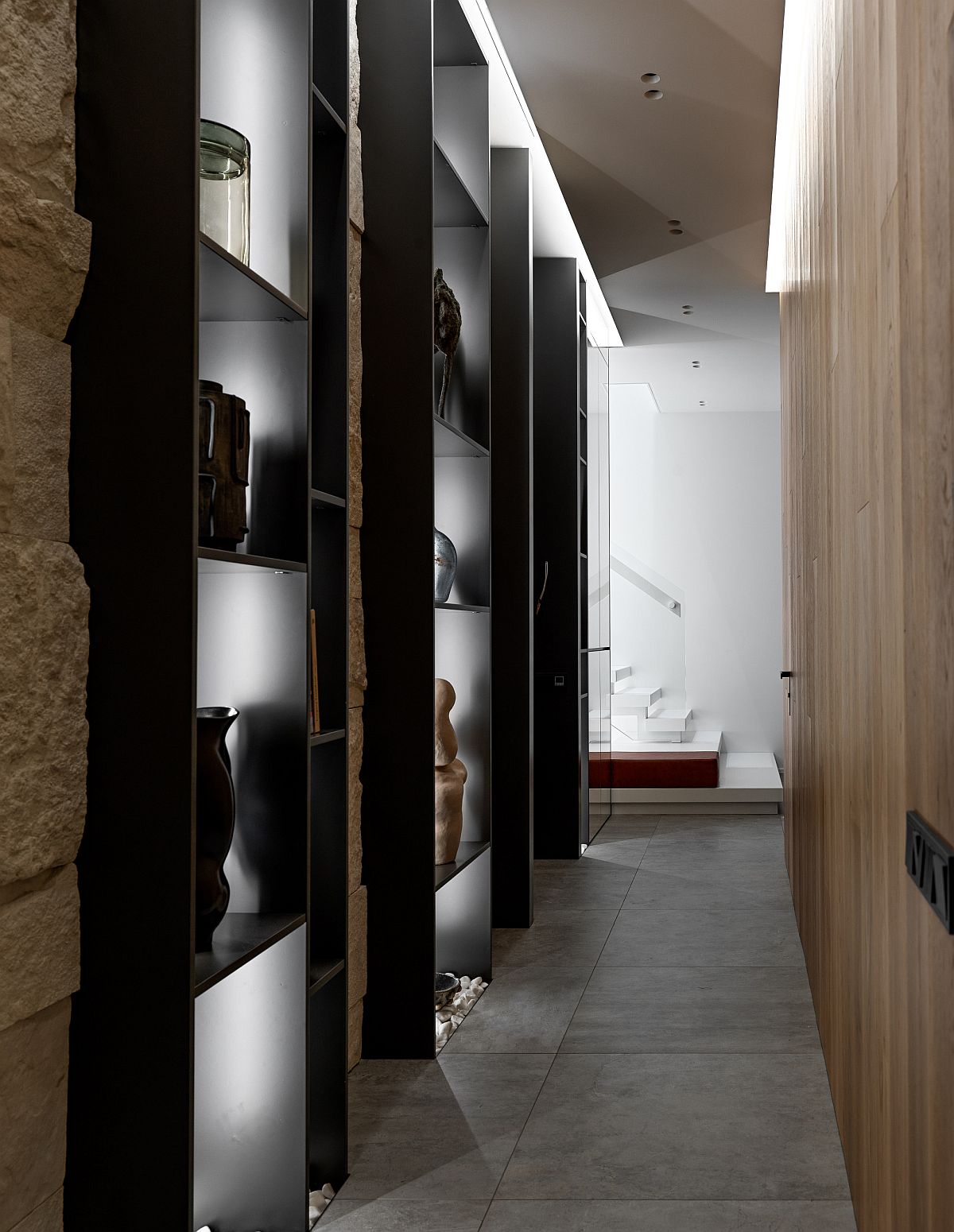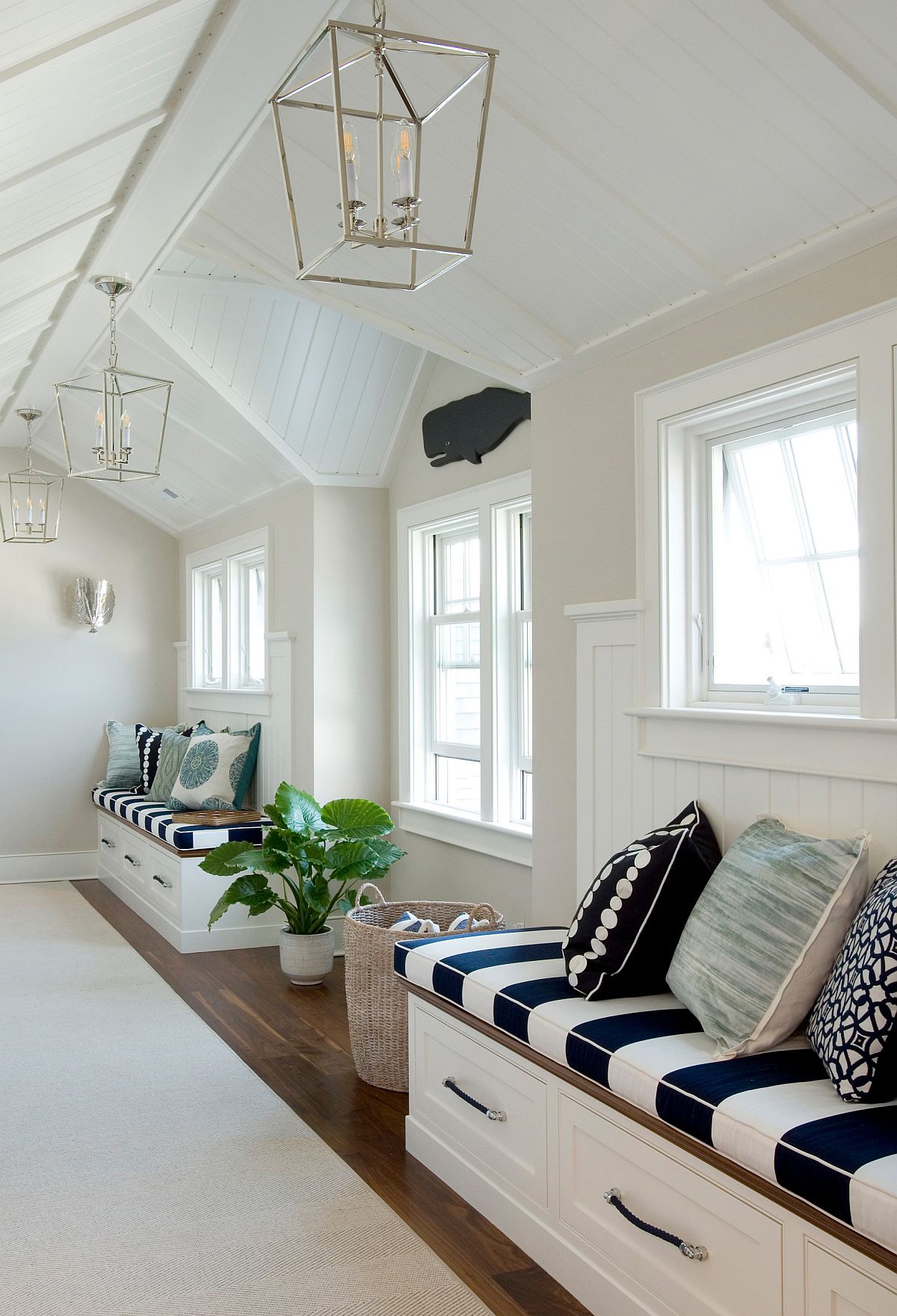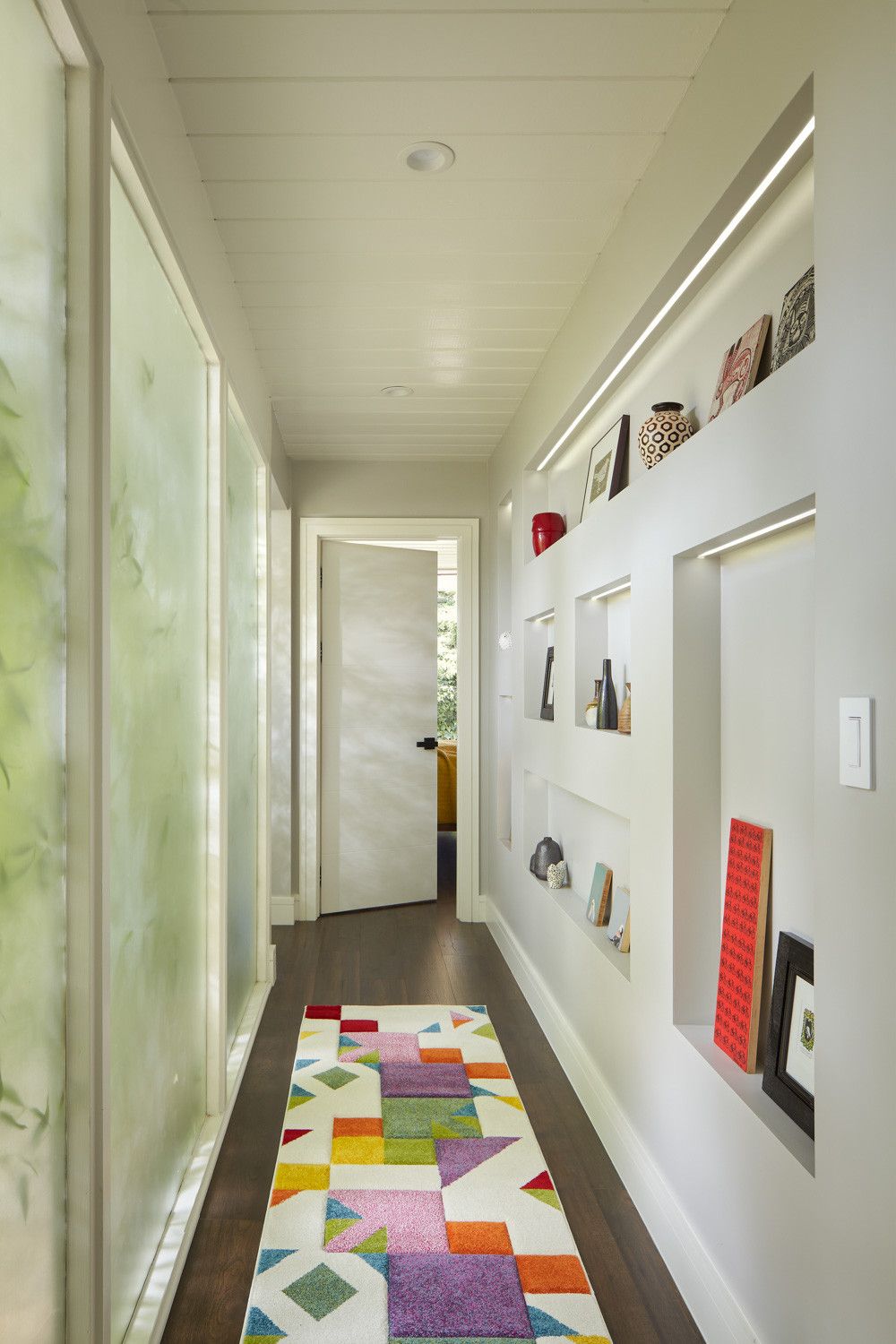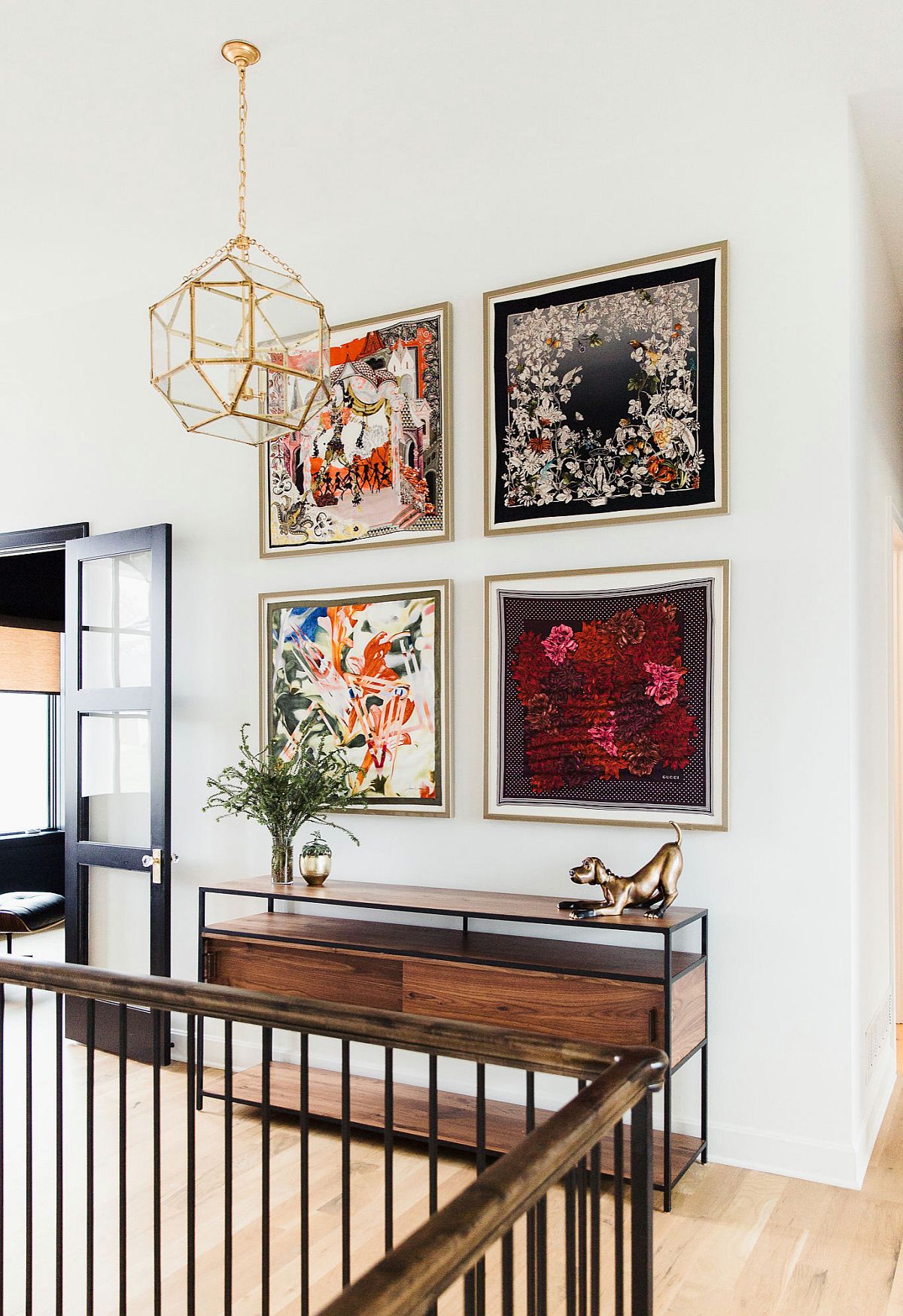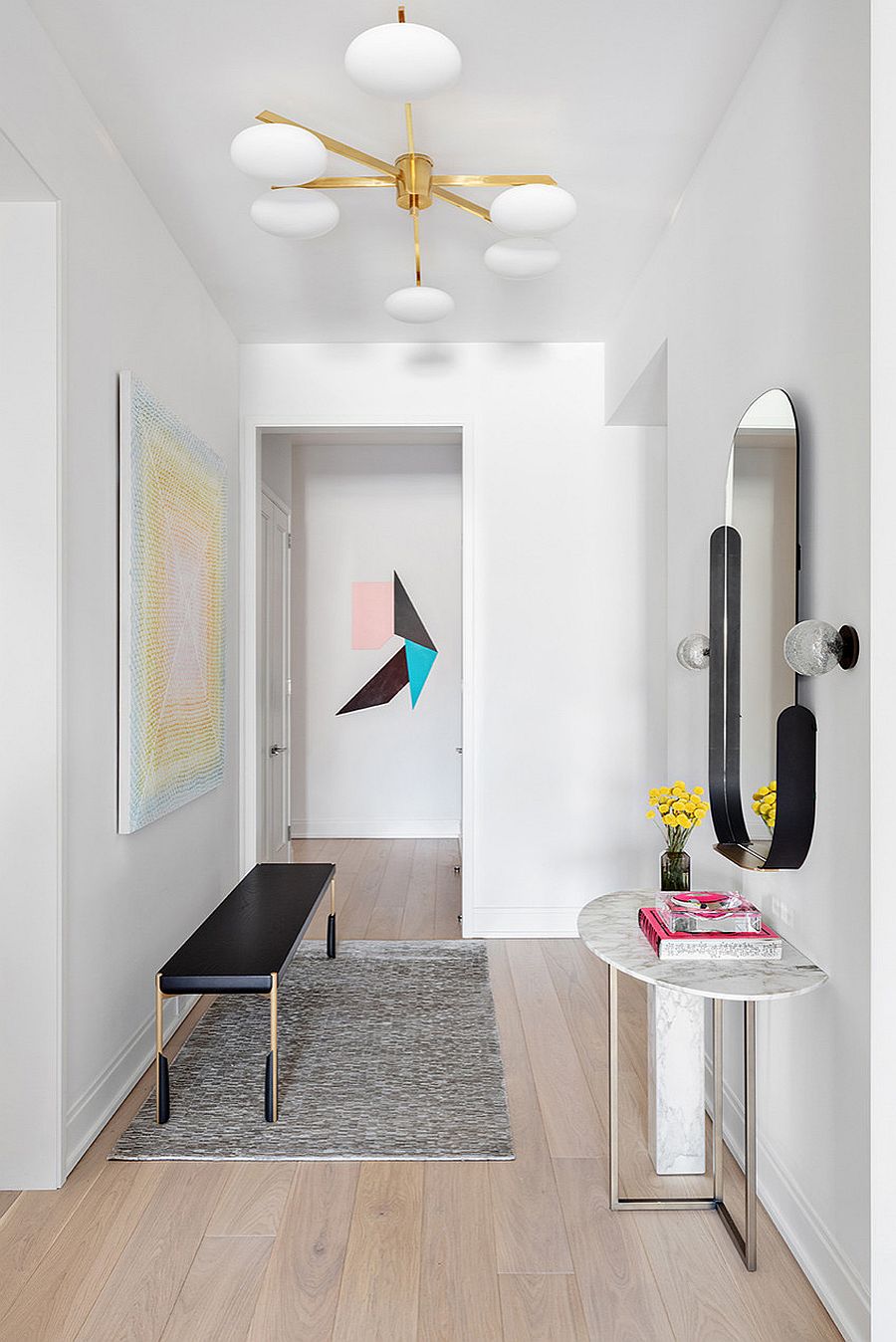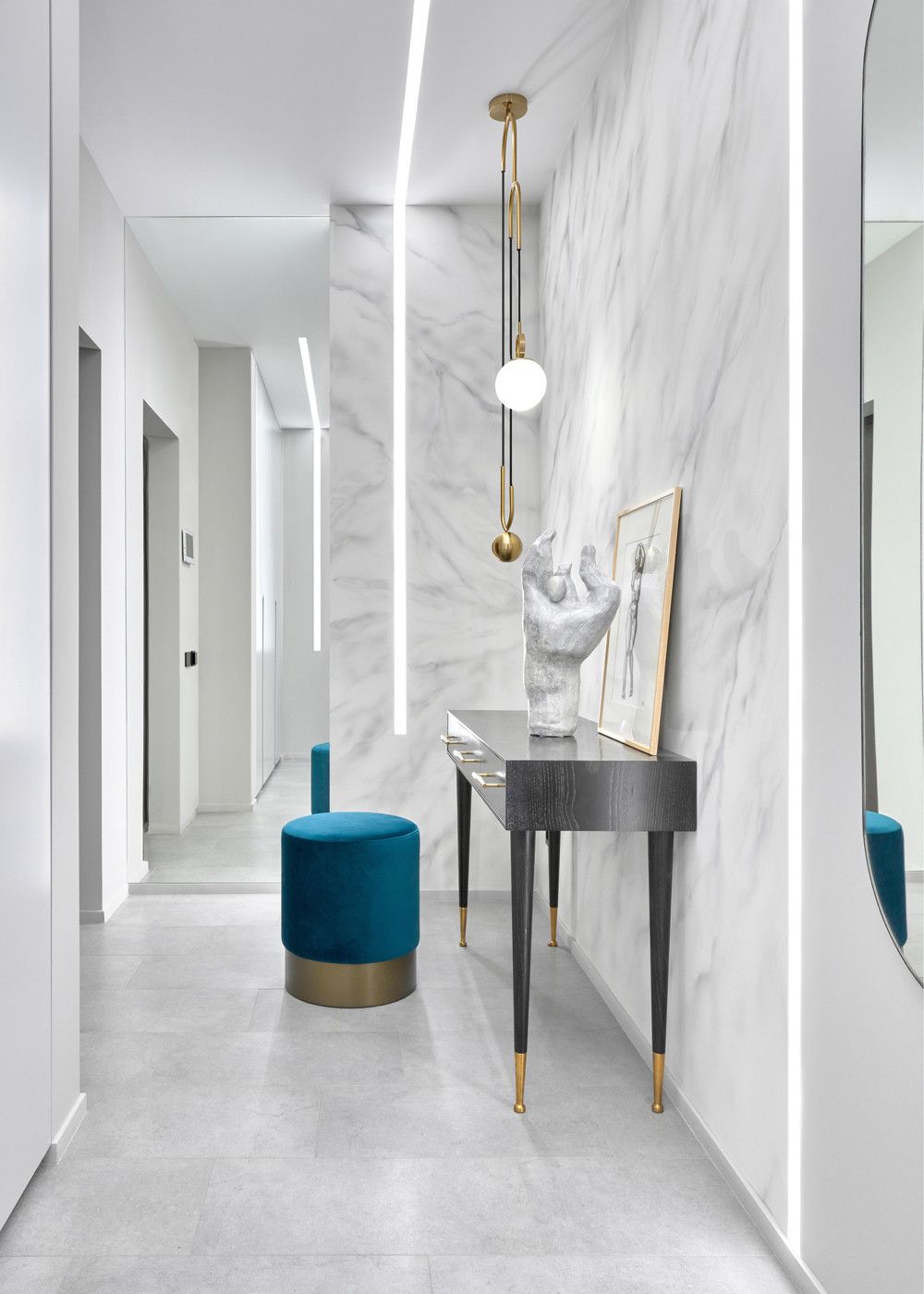 Much-Needed Home Workspace
Working from home? So are millions across the world at the moment and finding space for a home workstation or office is often the biggest problem. Not all of us have a room to spare for the dedicated home office and the hallway comes to your rescue here. That little niche at the end of the hall can be easily transformed into an ergonomic workspace with right task lighting, a slim floating desk and a chair. In this digital world that is pretty much what most of us need and with a couple of floating shelves above, there is just enough storage space as well. Maybe it is time you recognized the true potential of the hallway!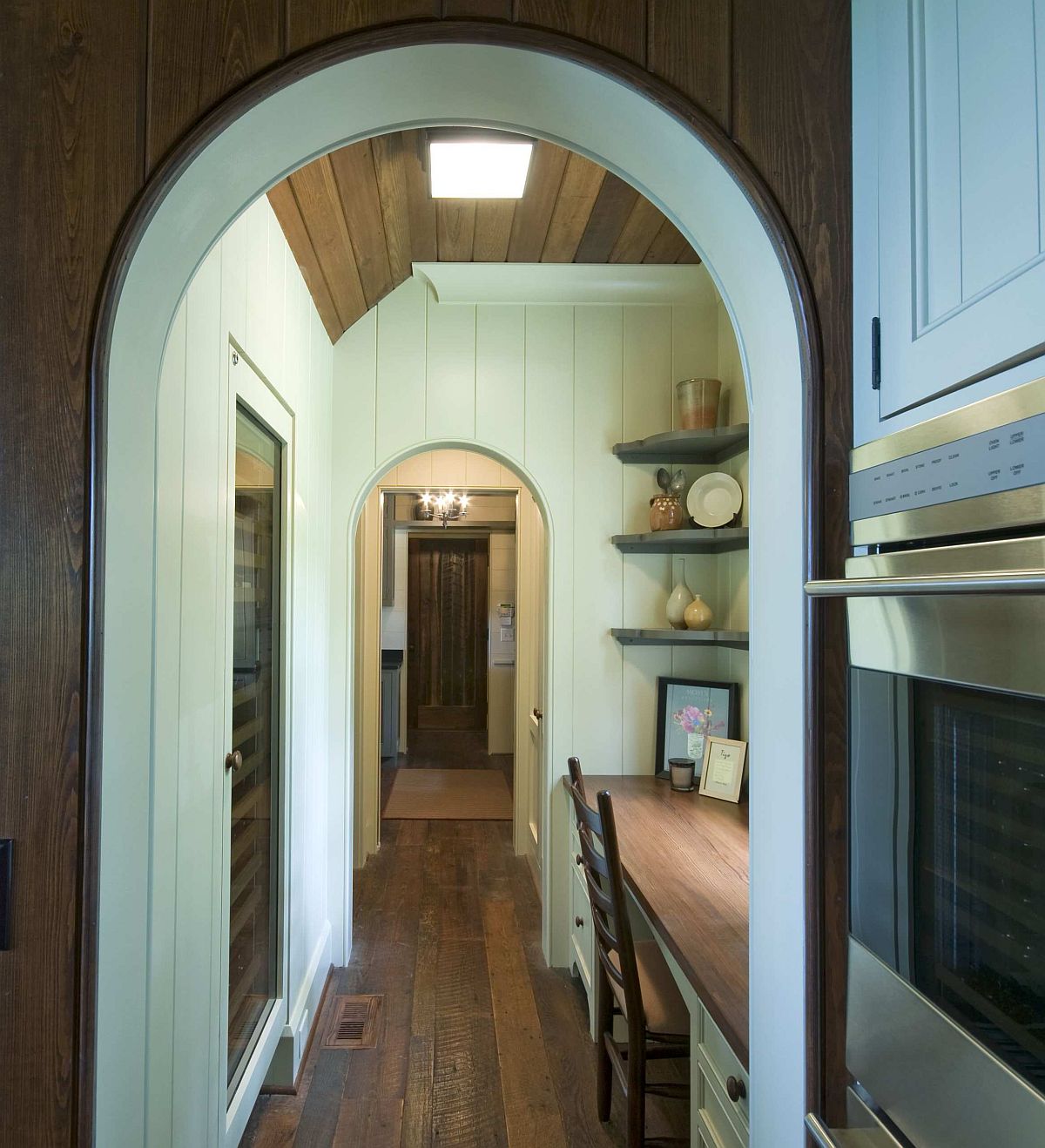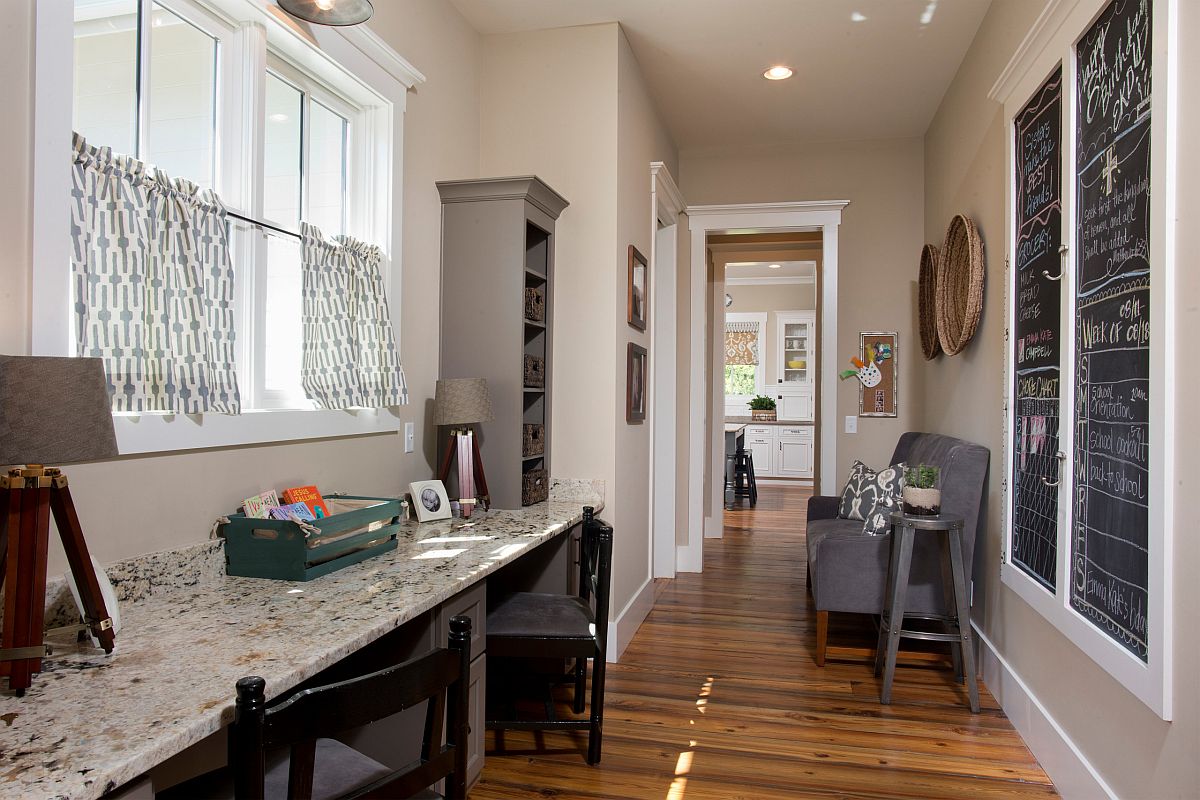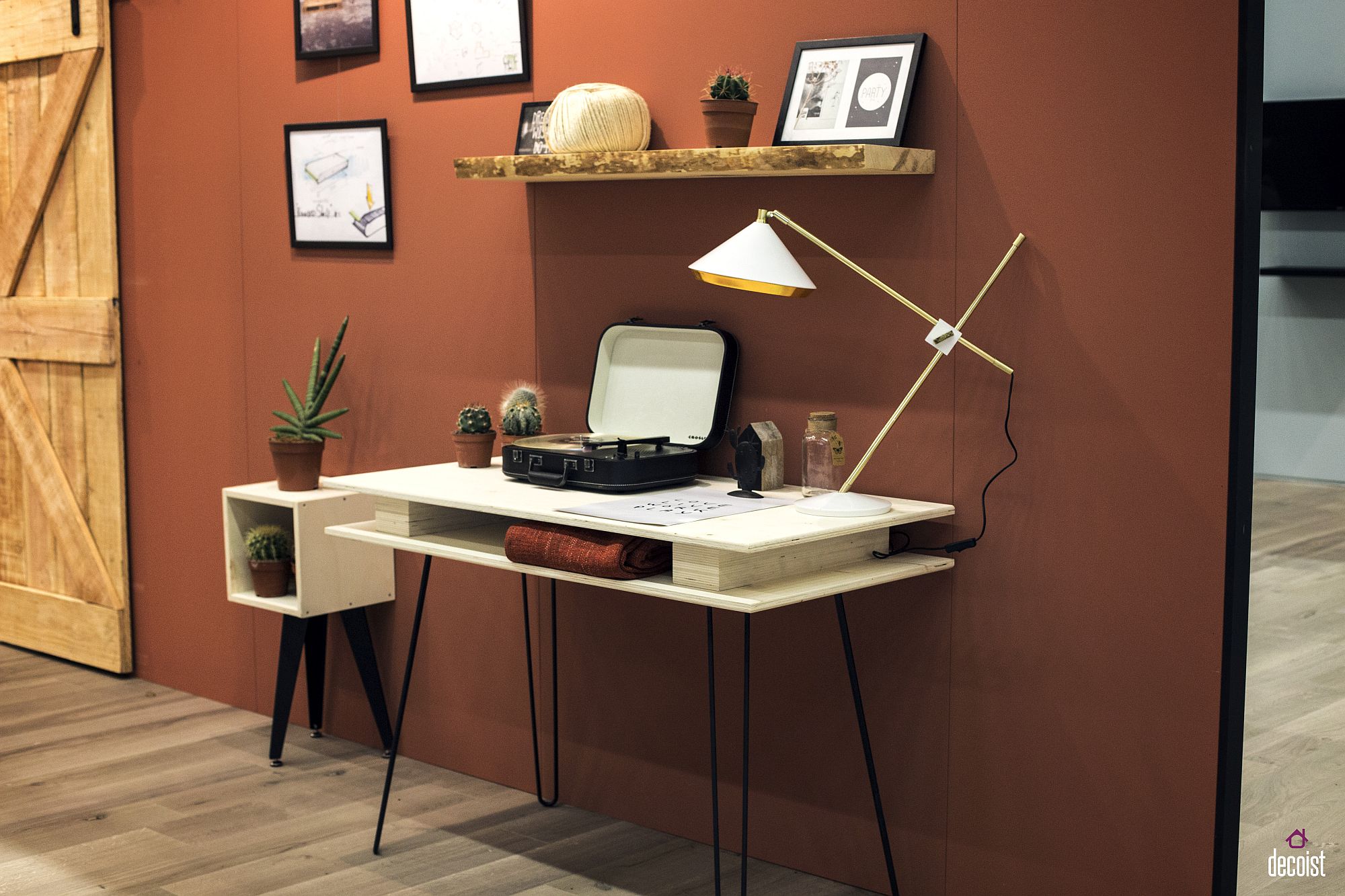 You're reading Making Most of the Hallway: Decorating Ideas that Maximize Space and Style, originally posted on Decoist. If you enjoyed this post, be sure to follow Decoist on Twitter, Facebook and Pinterest.