06 Aug

Modern Accessory Dwelling Unit in Austin with Smart Passive Cross-Ventilation




A second home in your own backyard is an addition that comes in quite handy and serves a variety of purposes – from providing living space for multi-generational families to serving as a guest space and backyard escape when needed. Nestled in the historic neighborhood of Travis Heights in Austin, Texas, Additional Dwelling Unit (ADU) seems capable of functioning as a standalone residence with ease as its interiors combine modern functionality with spacious design. Designed by Davey Mceathron Architecture, the ADU is draped in dark gray wood on the outside with a white garage next to it that has an open deck above.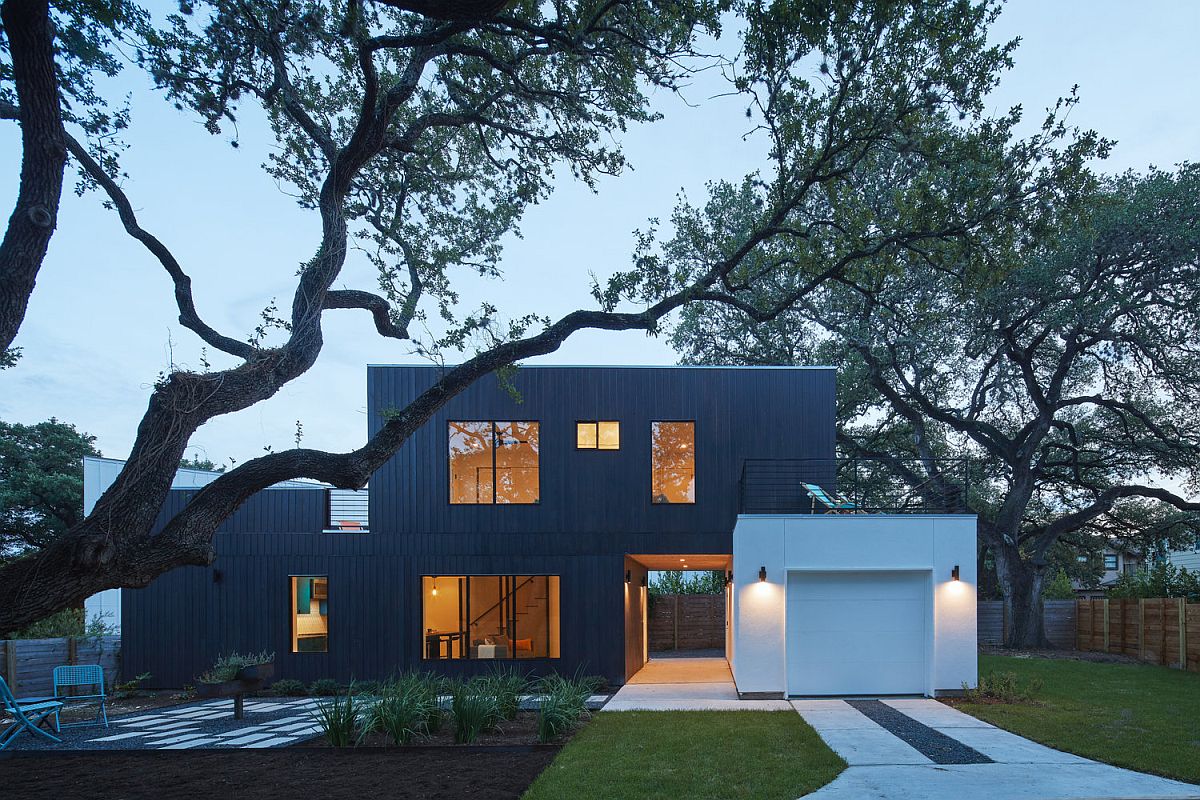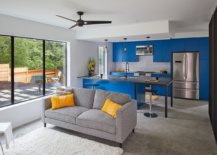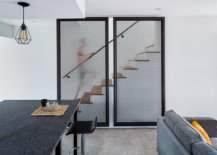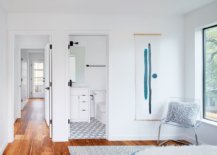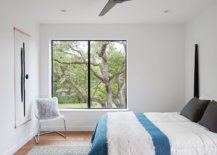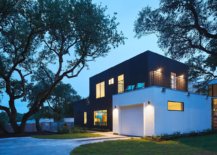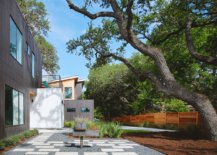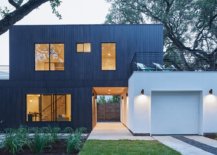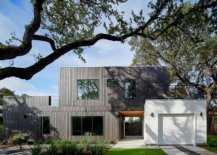 The dark wood exterior yields way to an interior that is white, minimal and does all it can to create a sense of cheerful modernity. Pops of blue greet you in the living area and the bedroom as well with the kitchen bringing the color alive. A series of blue cabinets and blue kitchen island turn the kitchen into the focal point of the open plan living. A yellow carpet in the kitchen and yellow throw pillows in the living room usher in another bright hue while the gray couch sits patiently at the heart of it all. Custom metallic mesh hides the sleek contemporary staircase that leads to the upper level with the dogtrot creating a cooling effect inside the main home. [Photography: Leonid Furmansky]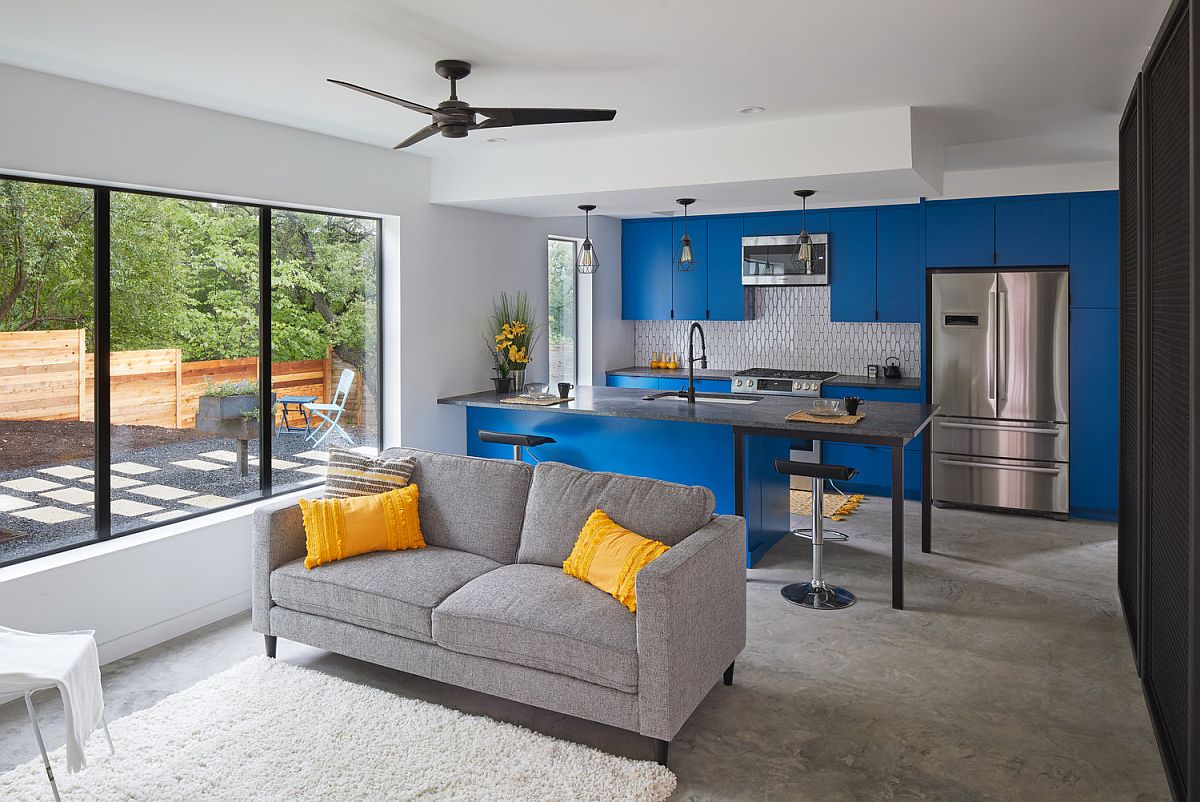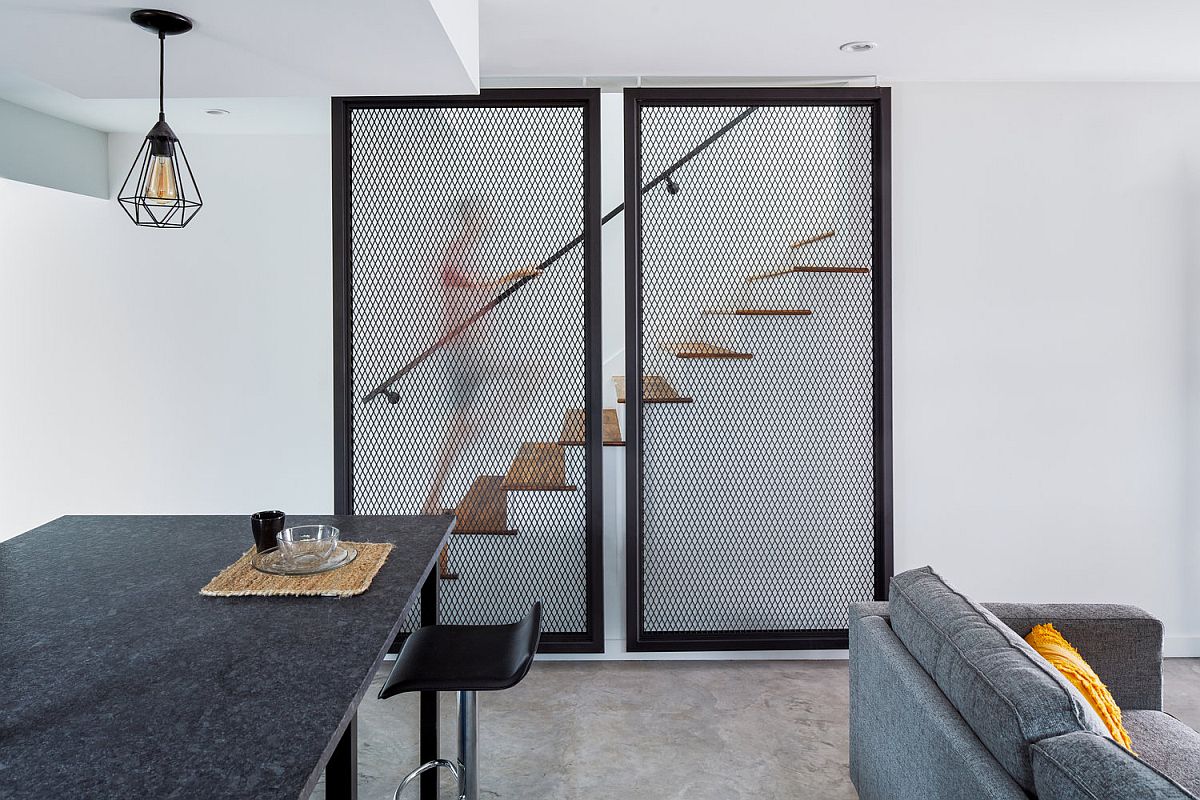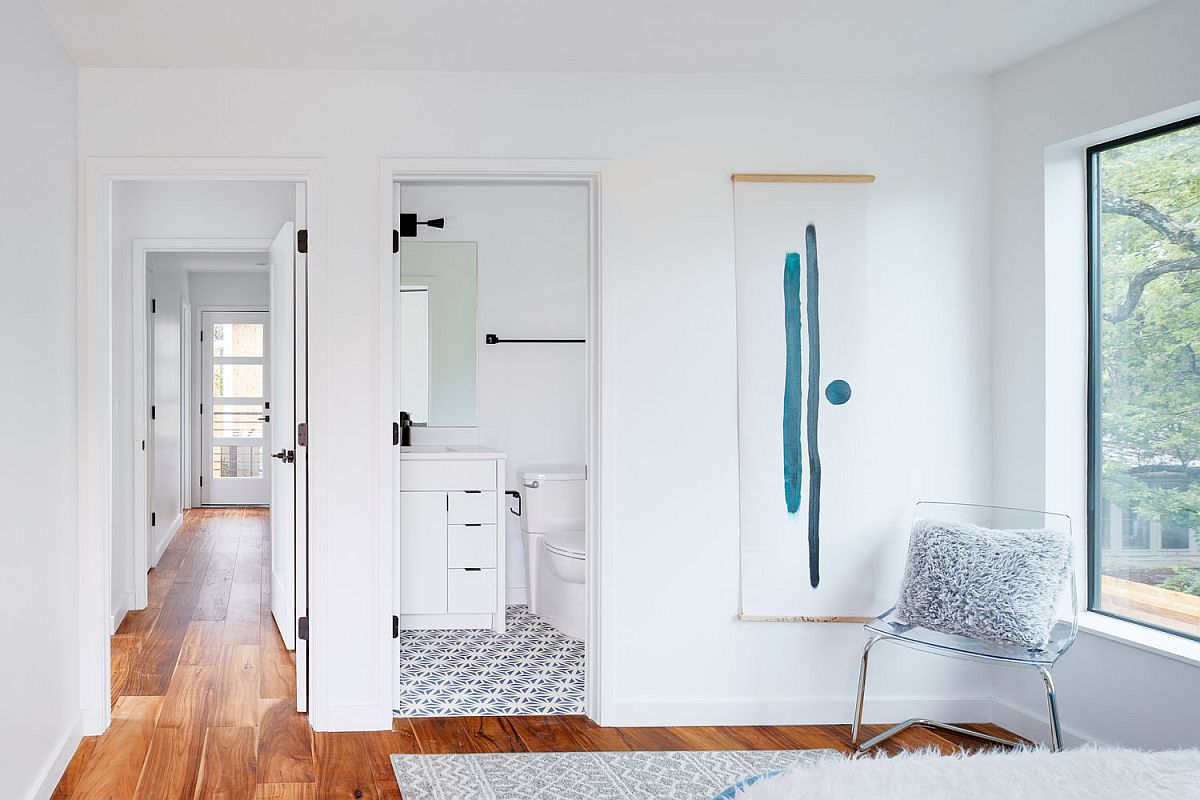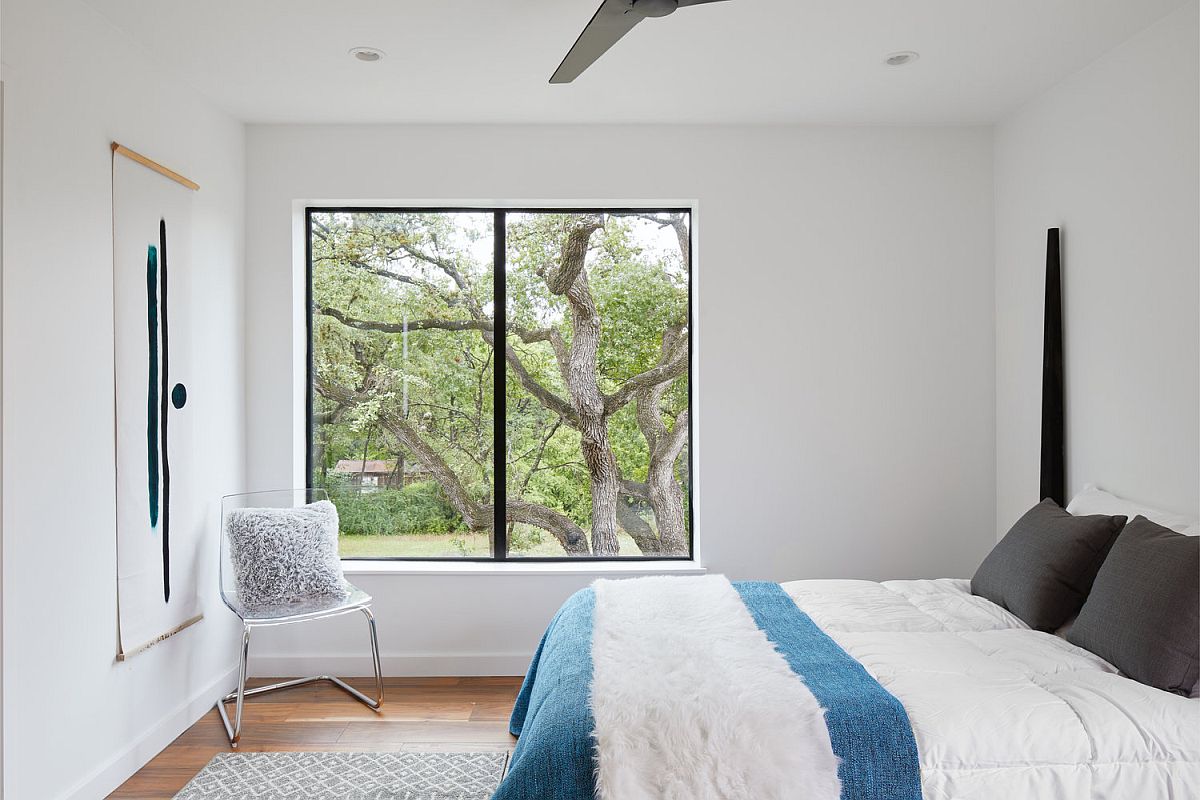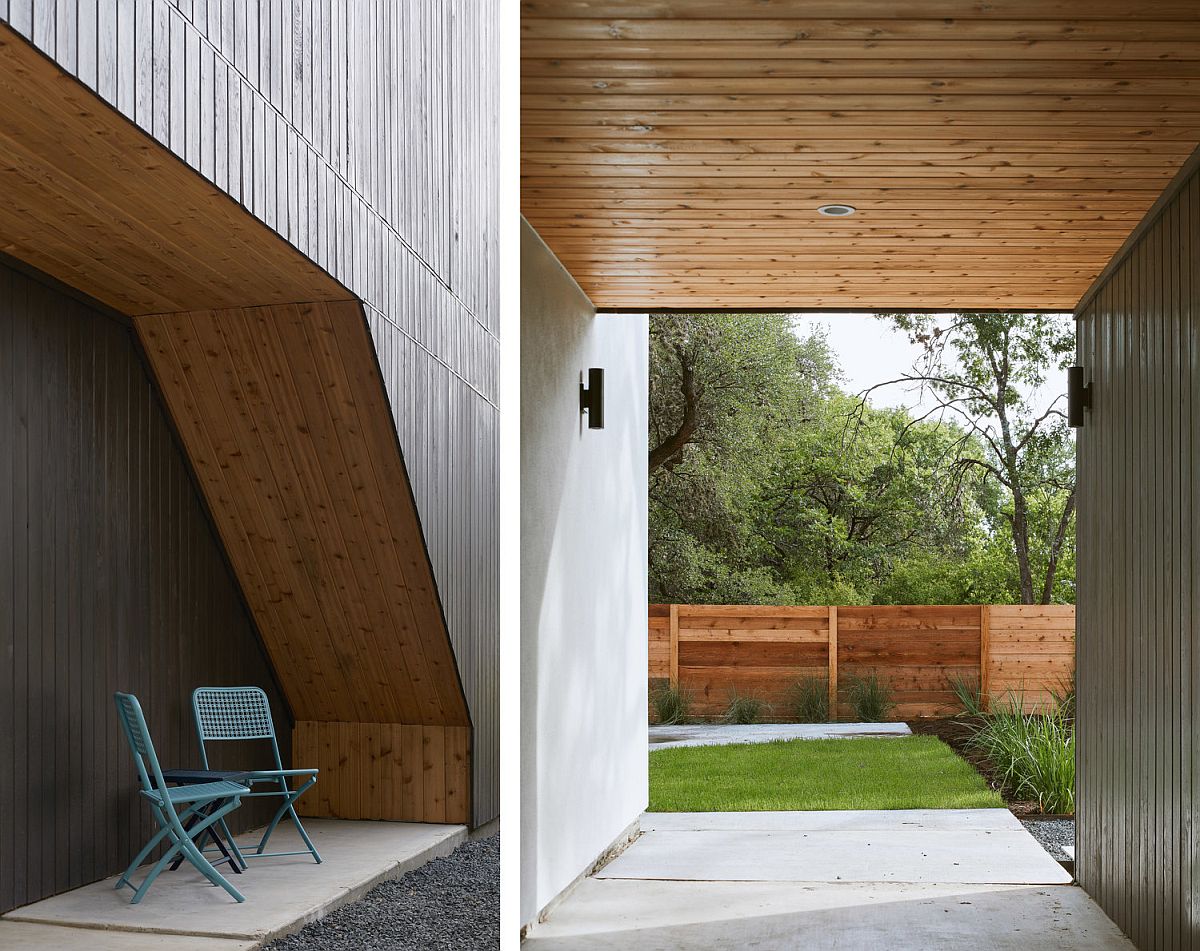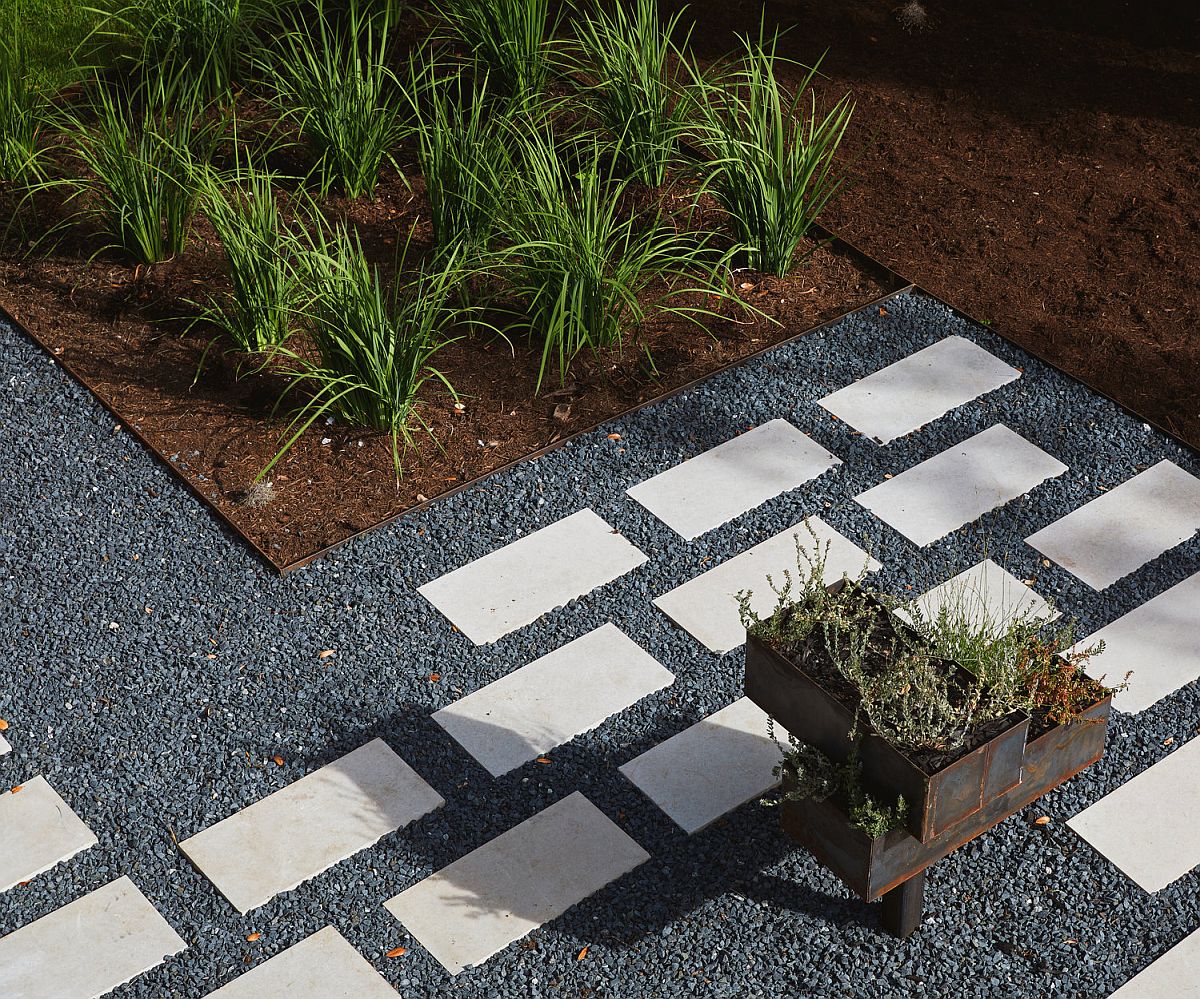 Large windows are concentrated to the north side of the ADU for plenty of natural lighting while reducing the solar heat gain in the summer and encouraging passive cross-ventilation. Avgarage blocks a dogtrot and the living area of the house from the west-setting sun…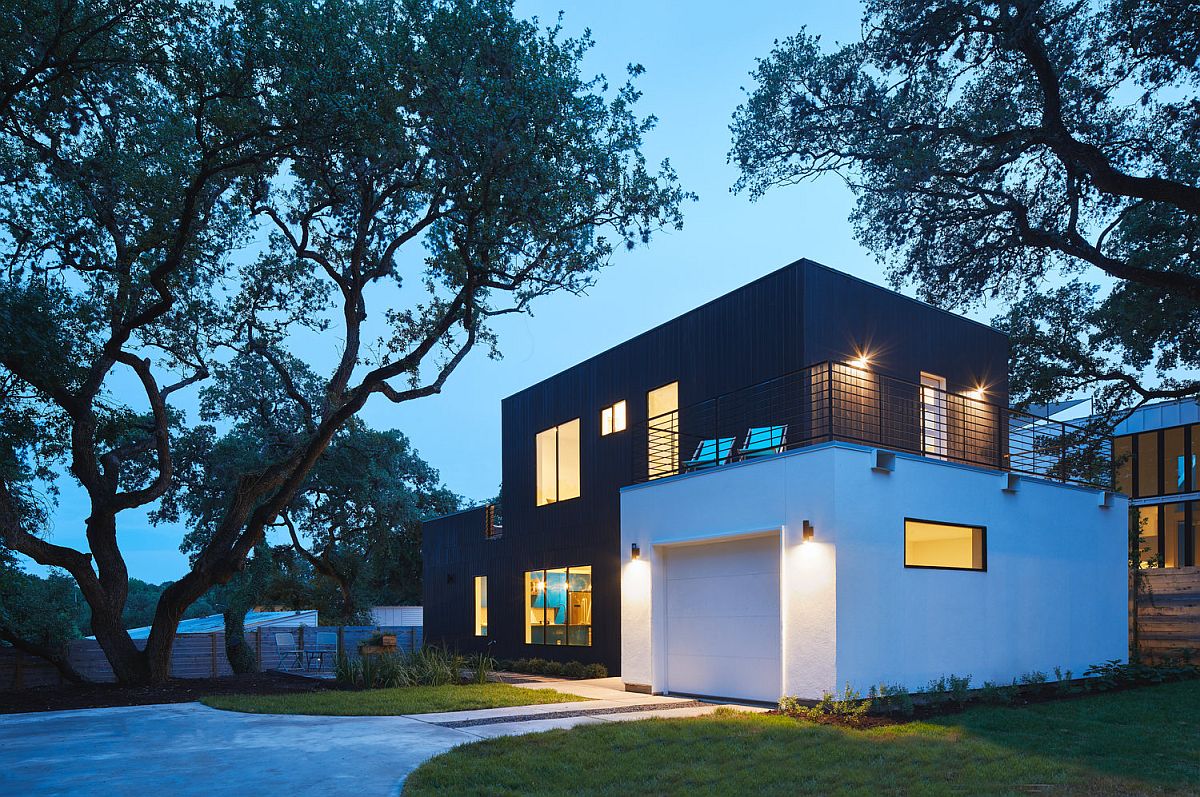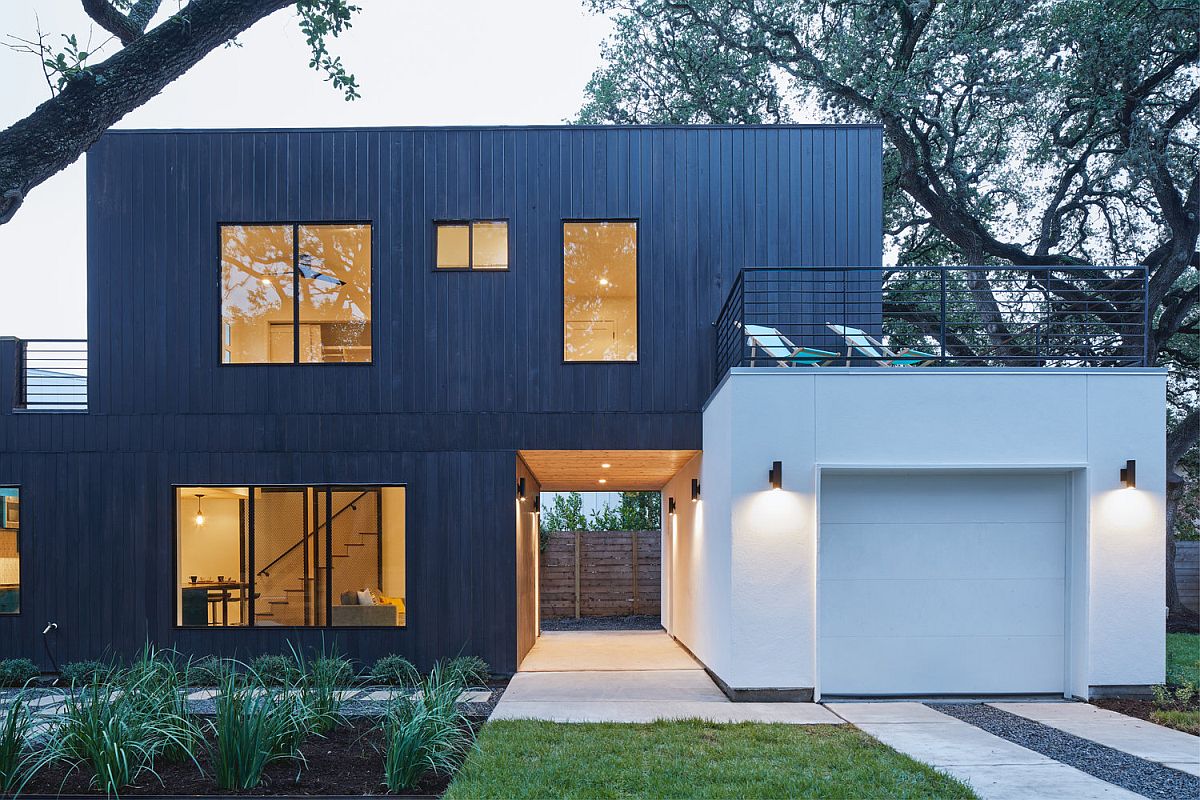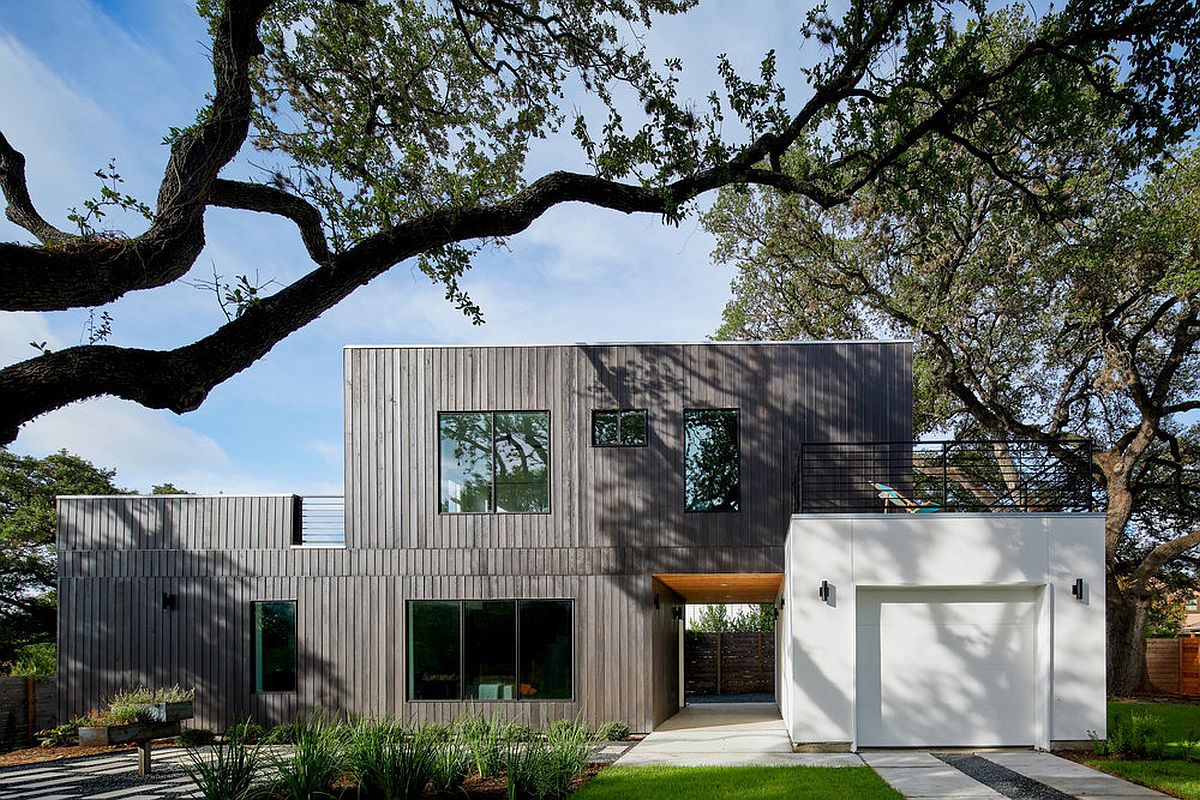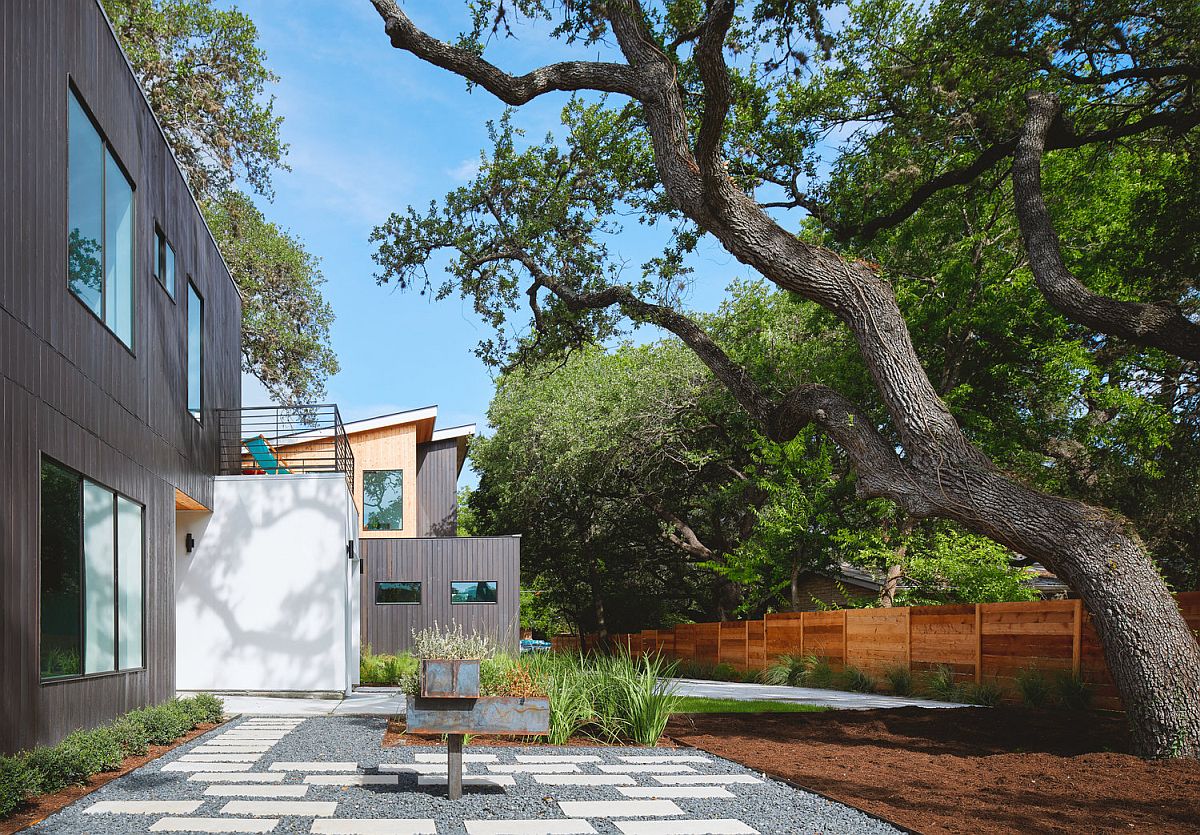 You're reading Modern Accessory Dwelling Unit in Austin with Smart Passive Cross-Ventilation, originally posted on Decoist. If you enjoyed this post, be sure to follow Decoist on Twitter, Facebook and Pinterest.