07 Oct

Off-Grid Green Home Powered by Clean Energy Blends into Coastal Landscape




A better tomorrow is as much about saving energy today as it is about embracing nature and creating a connection between our interiors and nature outside. Accomplishing all this with a fluid design that combines two stunningly beautiful residences with one another and also the rugged coastal landscape around them is the Logie Point House designed by Guz Architects. Nestled on Jersey, the largest of the Channel Islands, this majestic and relaxing contemporary home welcomes you with a green roof that feels like a simple and organic extension of the greenery around it. Hidden inside this carpet of green are two multi-level residences that promise captivating views of the sea and beyond.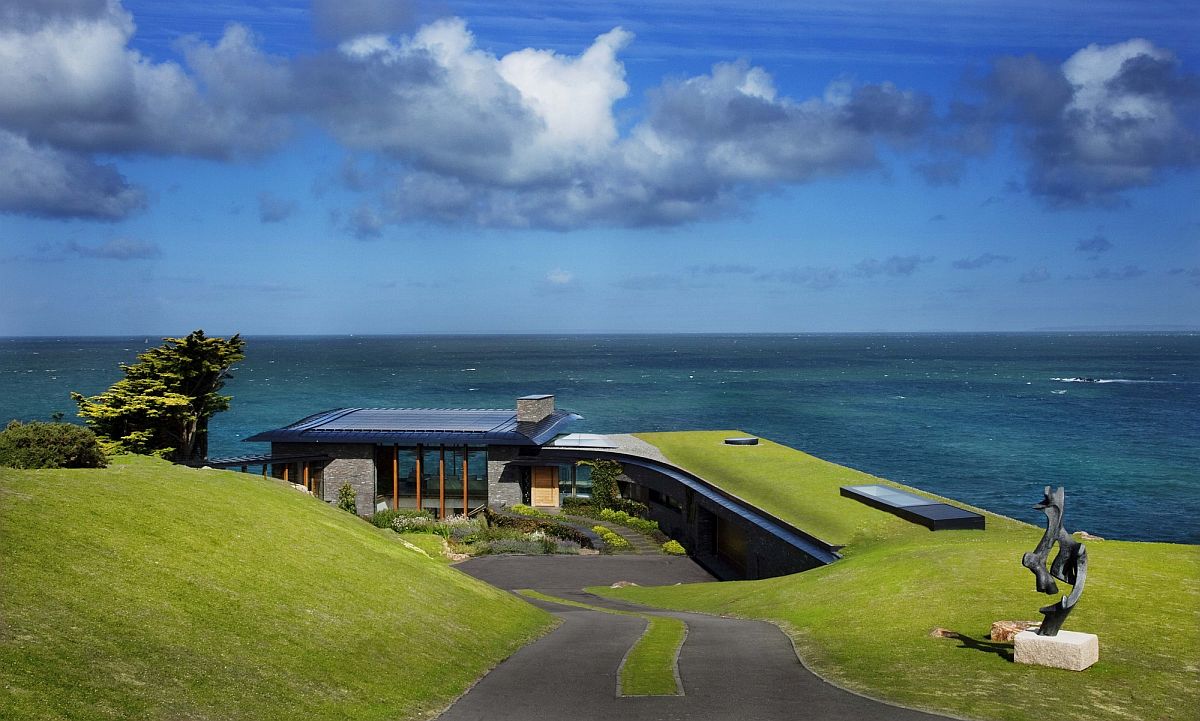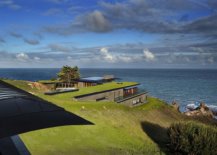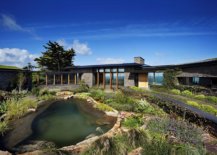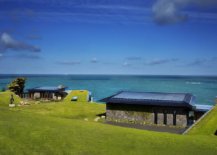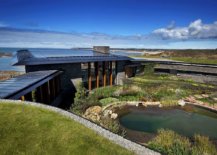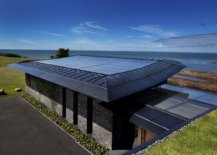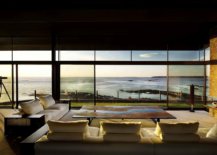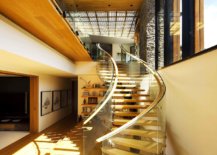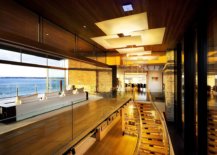 Stone and slate walls, floor-to-ceiling glass walls and a curved roof shape the distinct and spacious living rooms in here. A closed walkway with glass walls links the public and private areas even as it meanders through a lovely natural garden that is filled with reefs and plants. This native vegetation also filters the water entering into the natural pond and the swimming pool, making it another eco-friendly feature. A curvy staircase leads way to the upper level of the house with an open living area where one can relax while enjoying the ever-changing sights and sounds outside.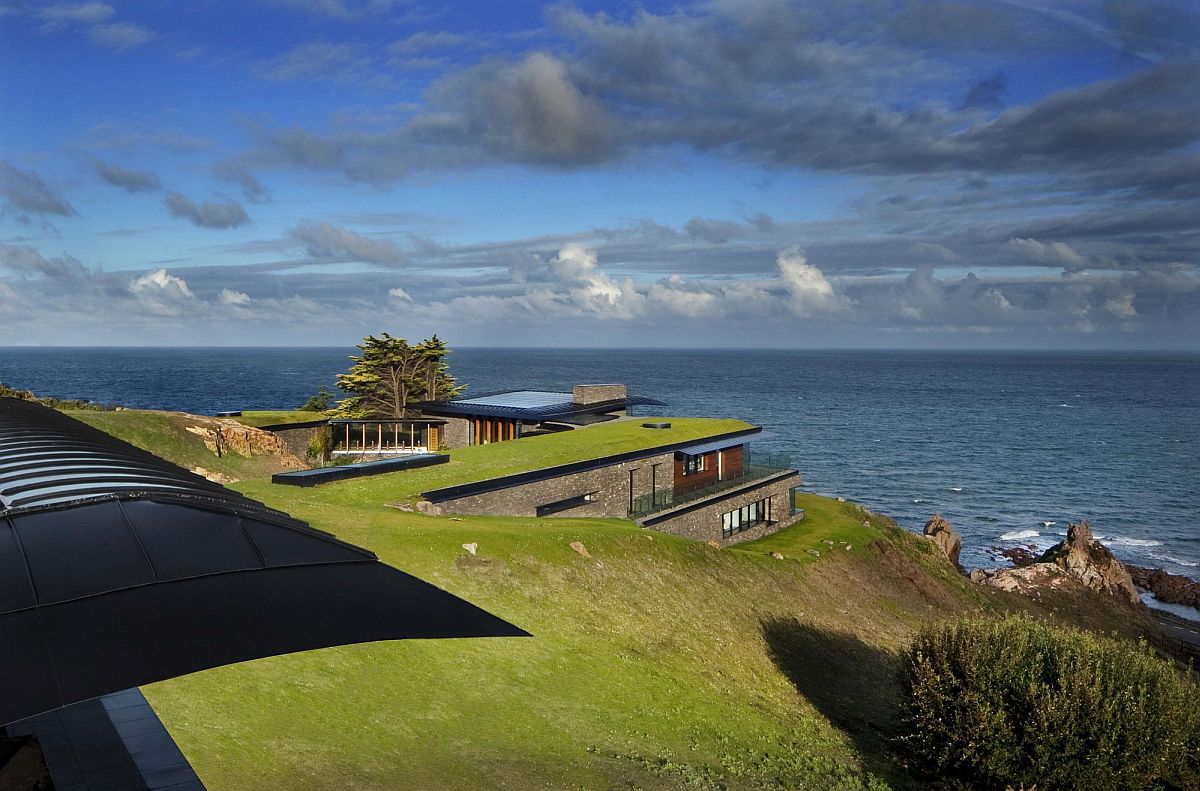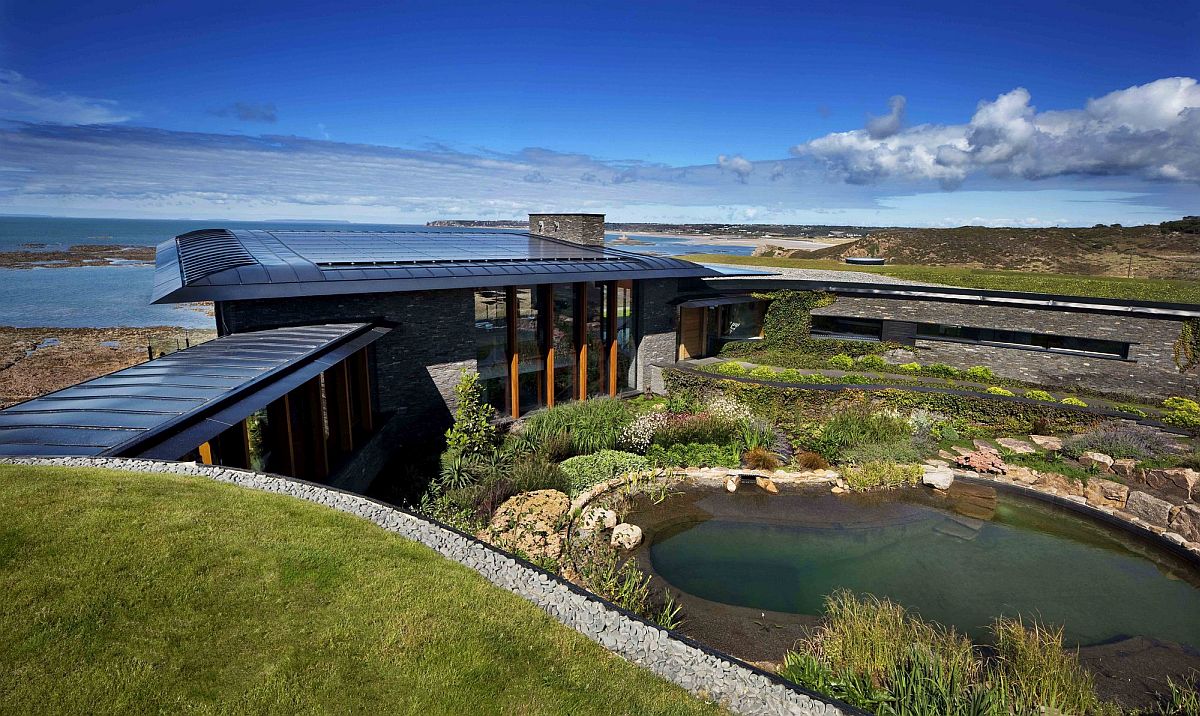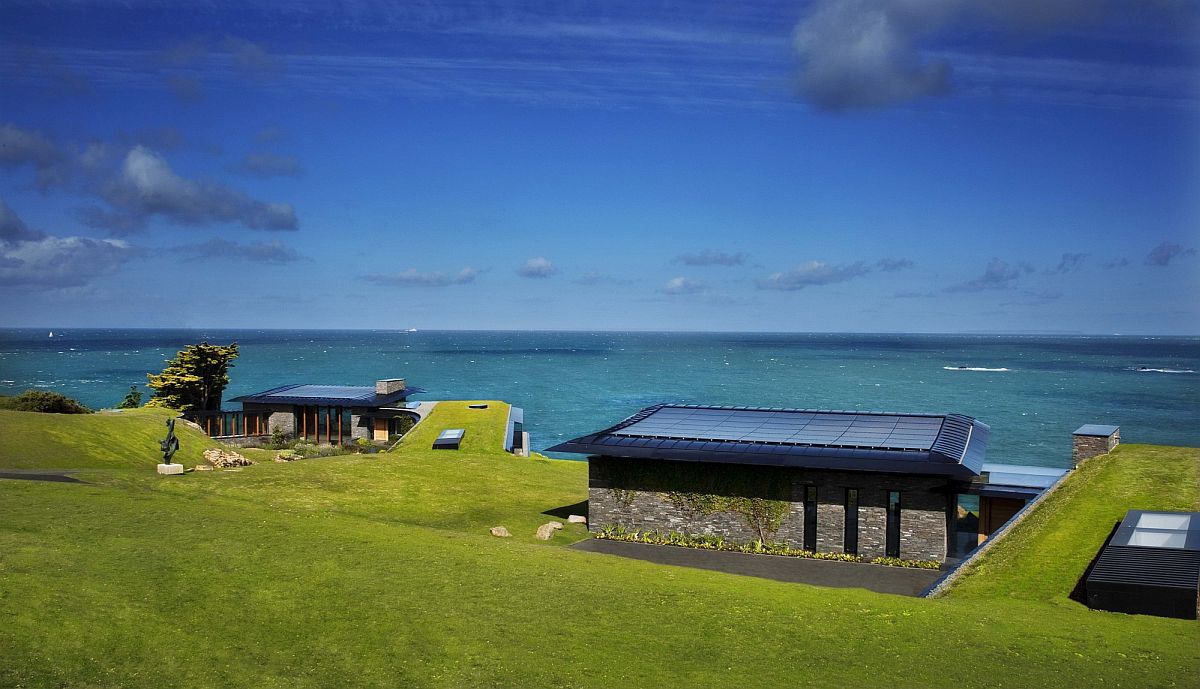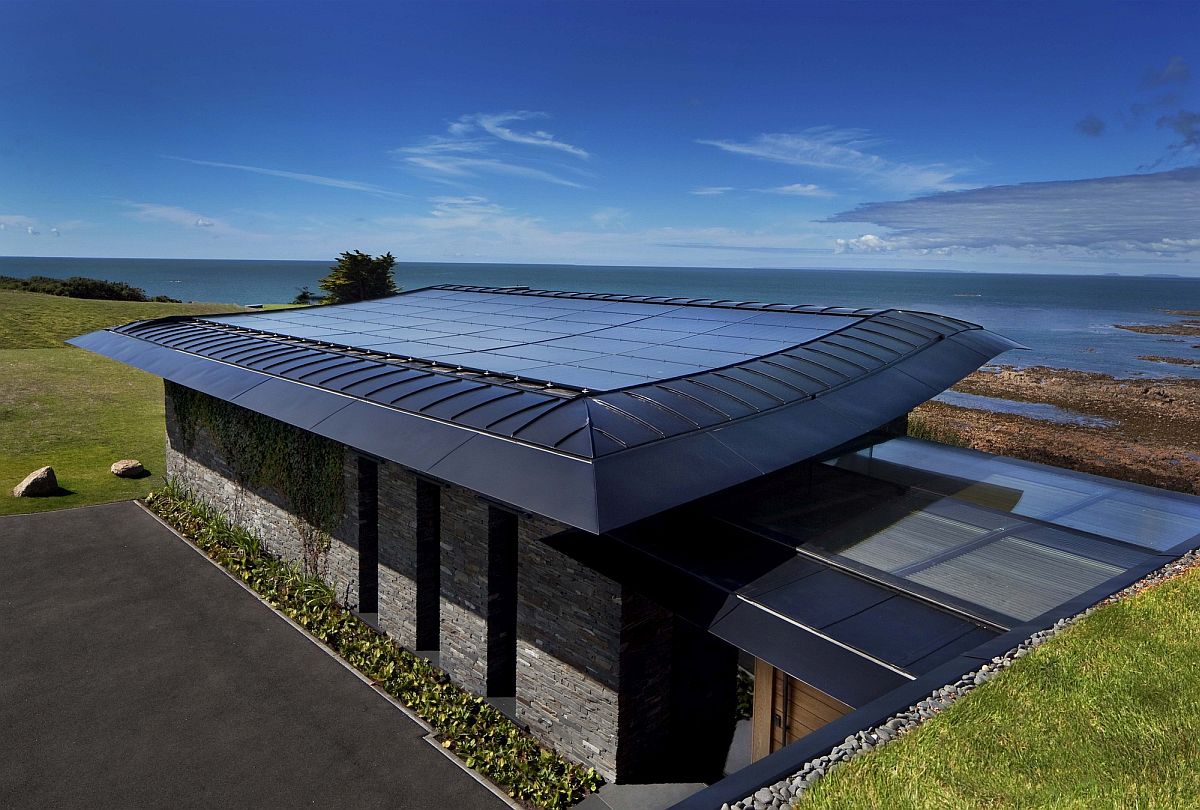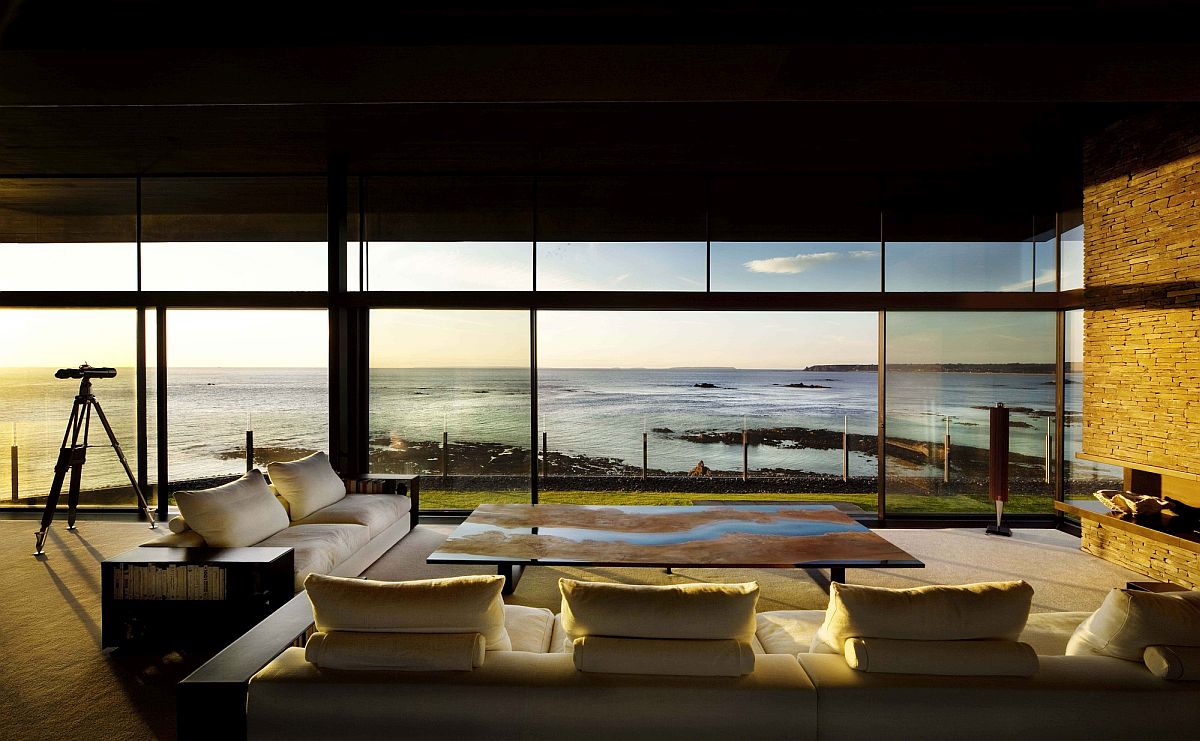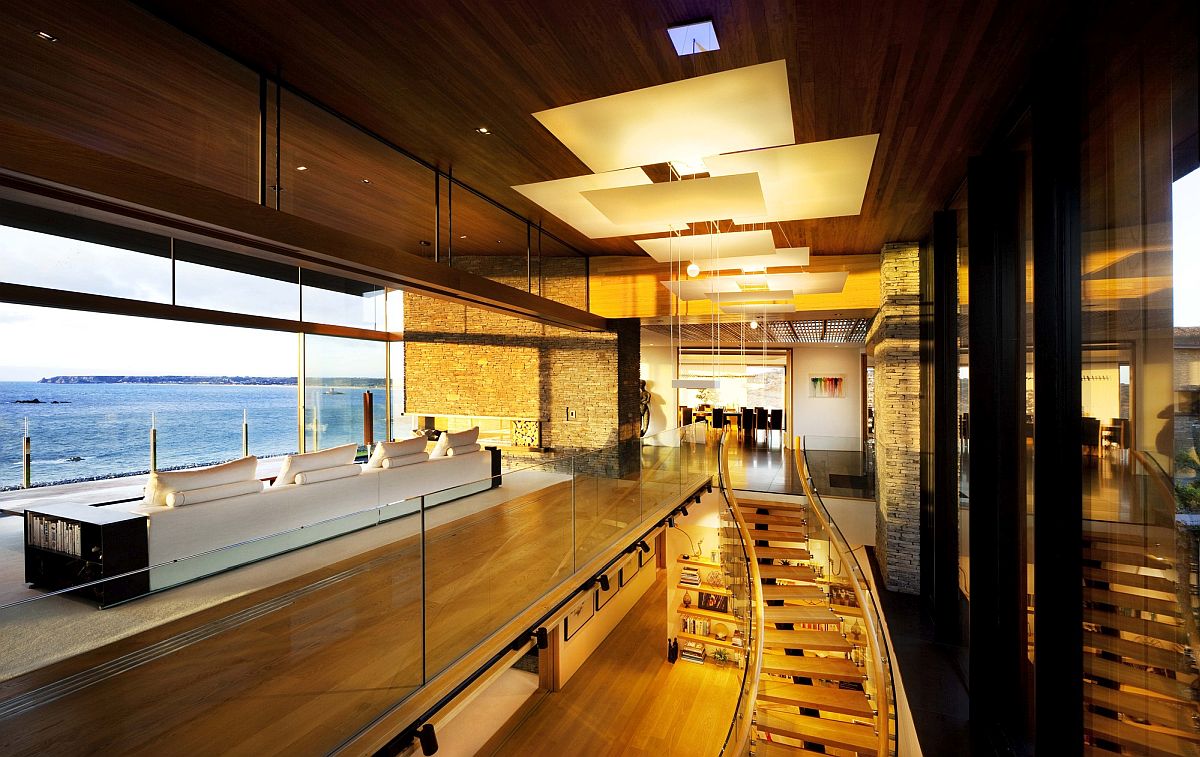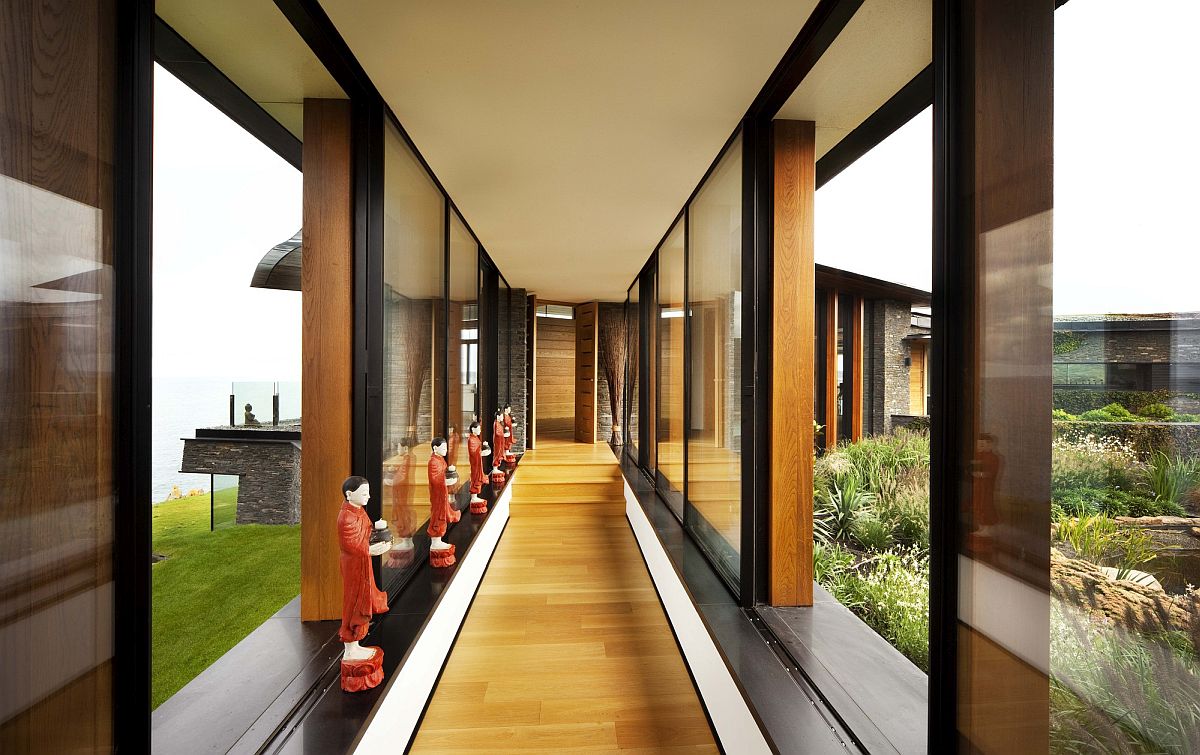 Natural passive heating and cooling techniques, top-notch insulation and cutting-edge Tesla powerwalls that store solar energy ensure that this home can survive completely off grid all year long. A perfect escape where nature takes center-stage! [Photography: Patrick Bingham-Hall]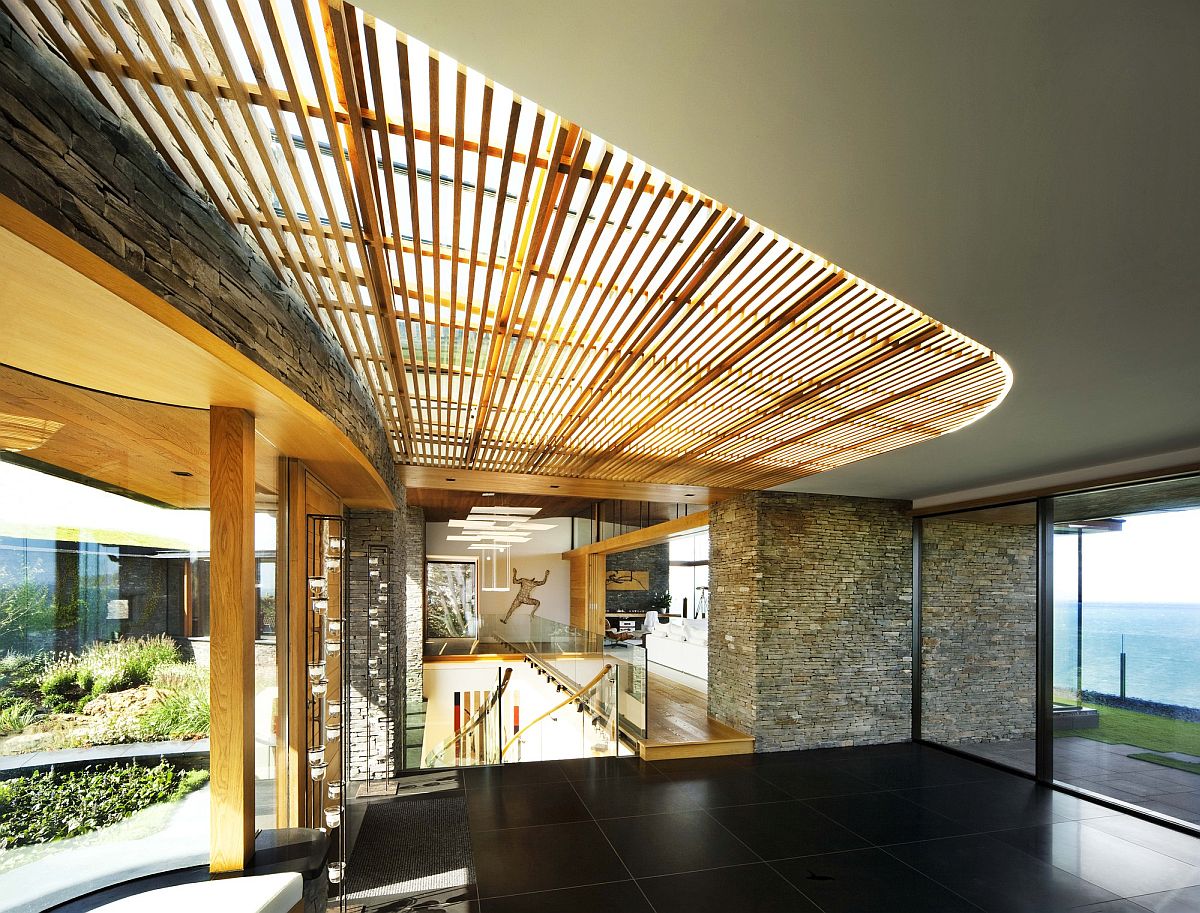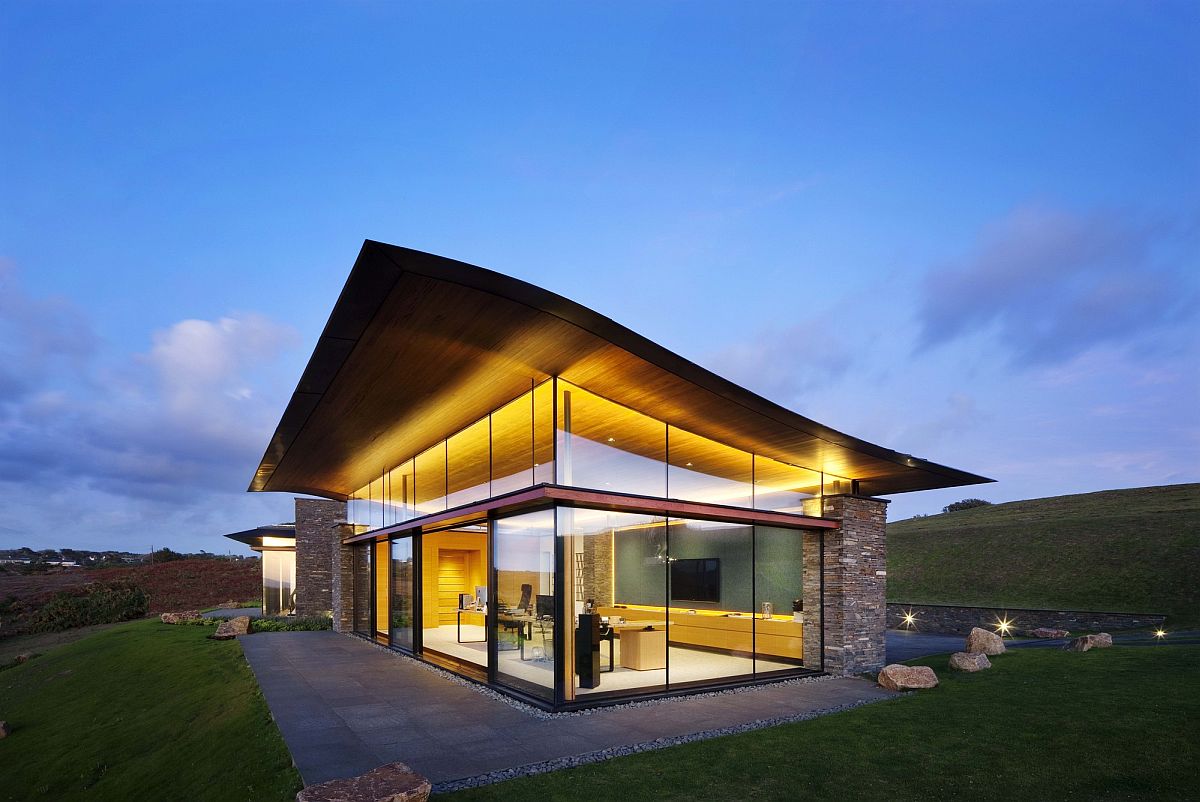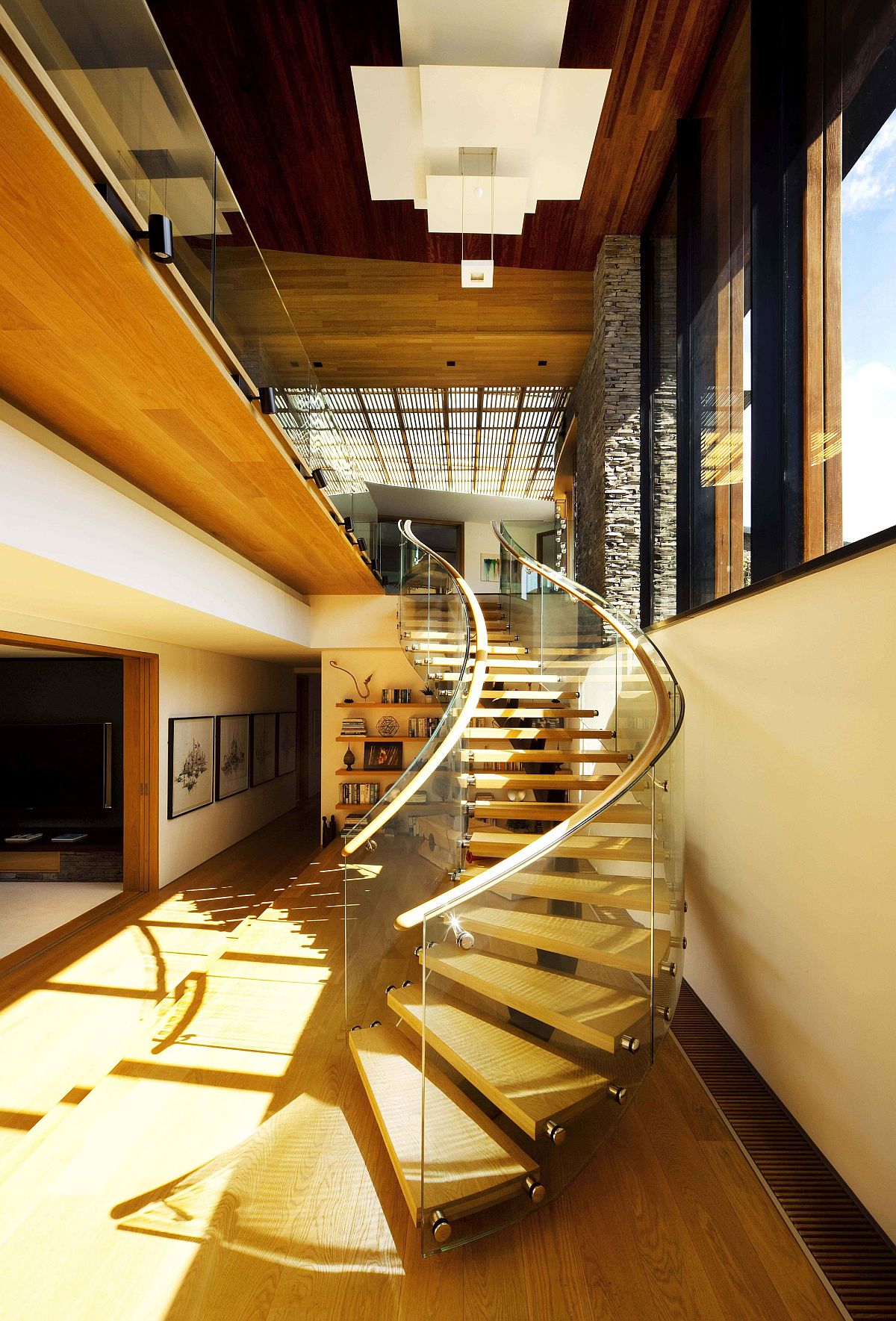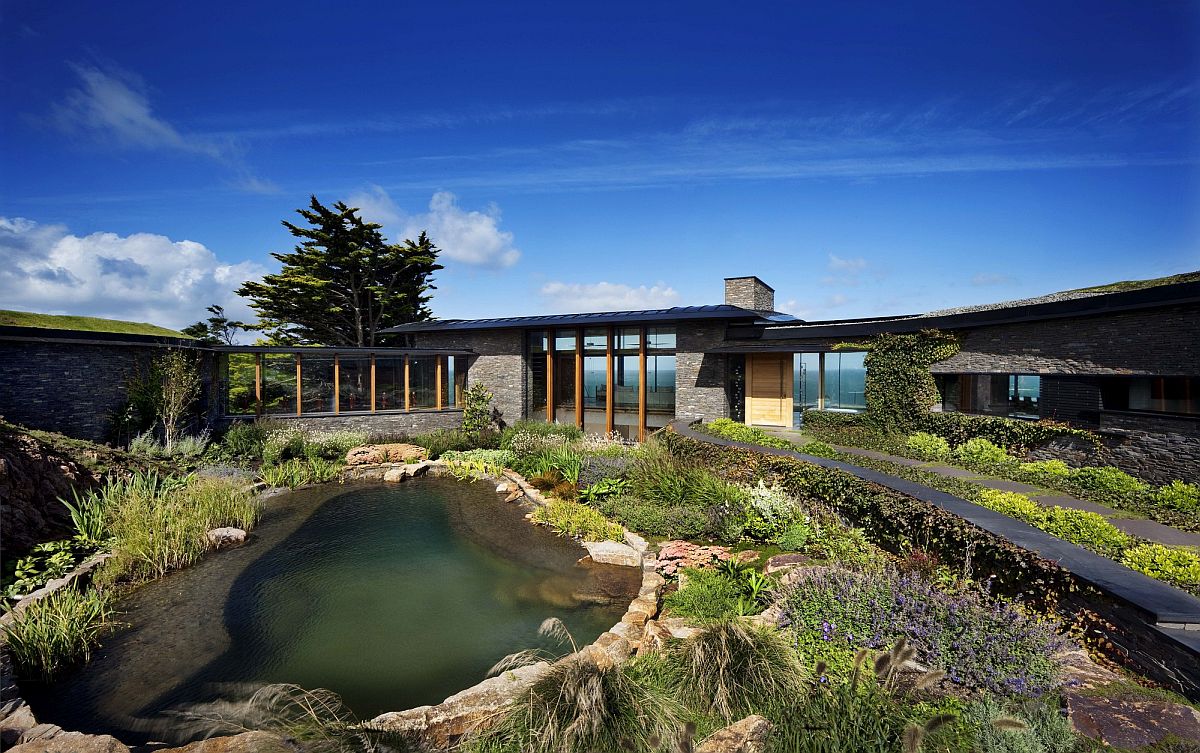 You're reading Off-Grid Green Home Powered by Clean Energy Blends into Coastal Landscape, originally posted on Decoist. If you enjoyed this post, be sure to follow Decoist on Twitter, Facebook and Pinterest.