07 Aug

Small Contemporary Home Library Ideas Filled with Color and Creativity




Every day, we spend a considerable amount of time sharing with our readers home decorating inspirations that involve kitchens, dining rooms, bedrooms and living spaces. Then there are times when we move outside these confines and explore the many ideas shaping gardens, patios and balconies. It is not very often though that we take a look at rooms like the home gym, music room, wine cellar or the home library – spaces that serve a very specific purpose and do so even while multi-tasking at times! Exploring these spaces showcases a whole new set of ideas that we usually do not come across when it comes to the more regularly used spaces in our home.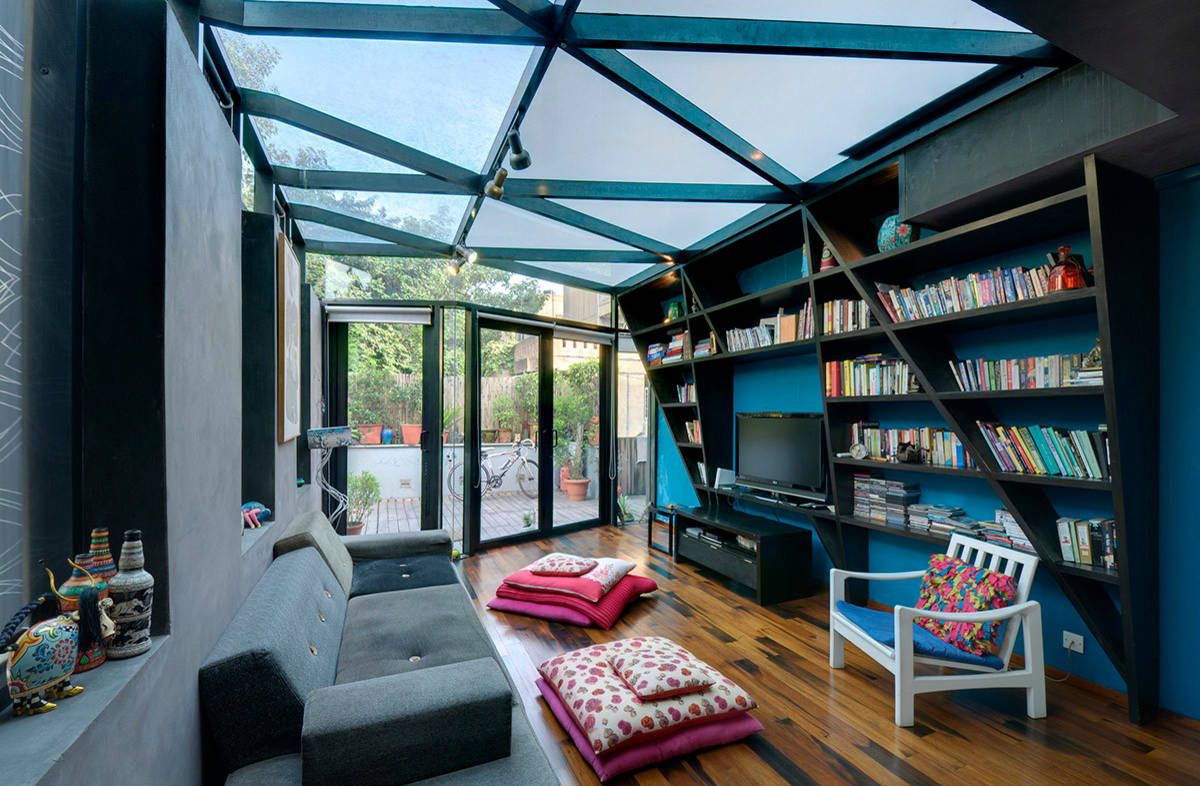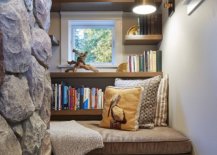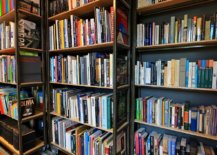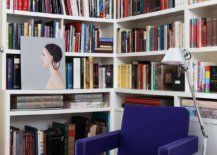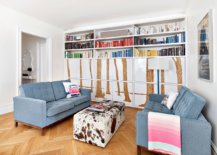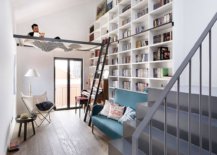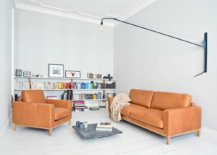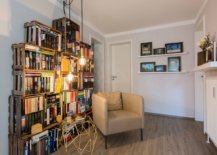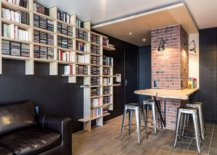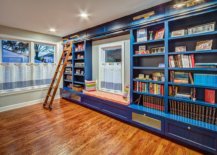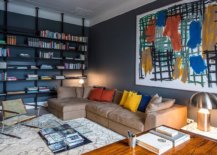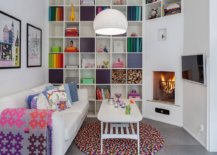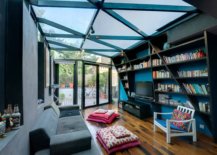 Today, we step into the less-explored world of home libraries as we take a look at the many innovative ideas that are currently shaping these colorful, contemporary space. Some serve as family rooms while also doubling as home libraries while others turn a forgotten little niche into a lovely little home library that everyone in the family can enjoy. These small contemporary home libraries bring along with them a wide range of hues and also a few smart, space-saving décor solutions –
An Imaginative Twist
There are different ways in which you can bring something different to the small contemporary home library ranging from the shelves used within this limited space to the variety of seating in the room. We love the idea of nets and hammocks that usher in a more casual vibe while also allowing you to catch up with your favorite page-turners in style. Shelves crafted from old, repurposed wooden crates, wood and metal shelves with modern industrial style and wooden modular boxes that offer ample shelving space – look for ways in which you can give the home a library a special identity.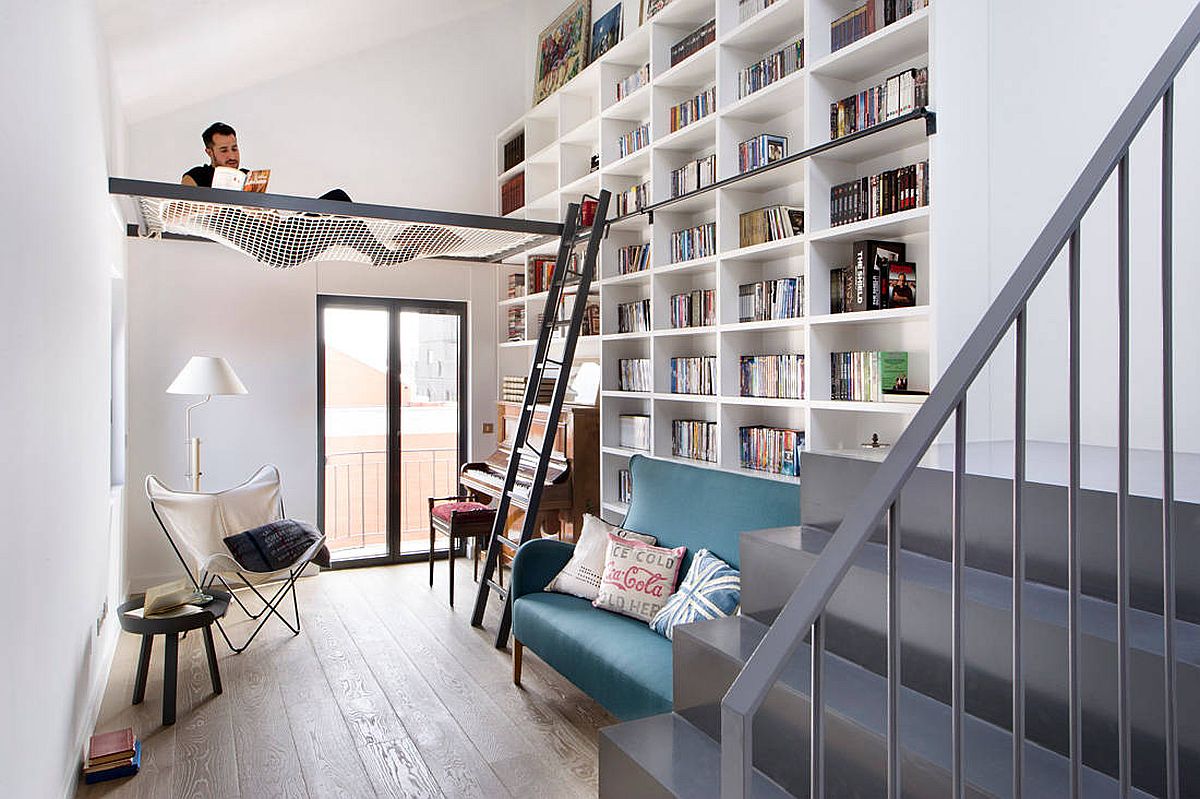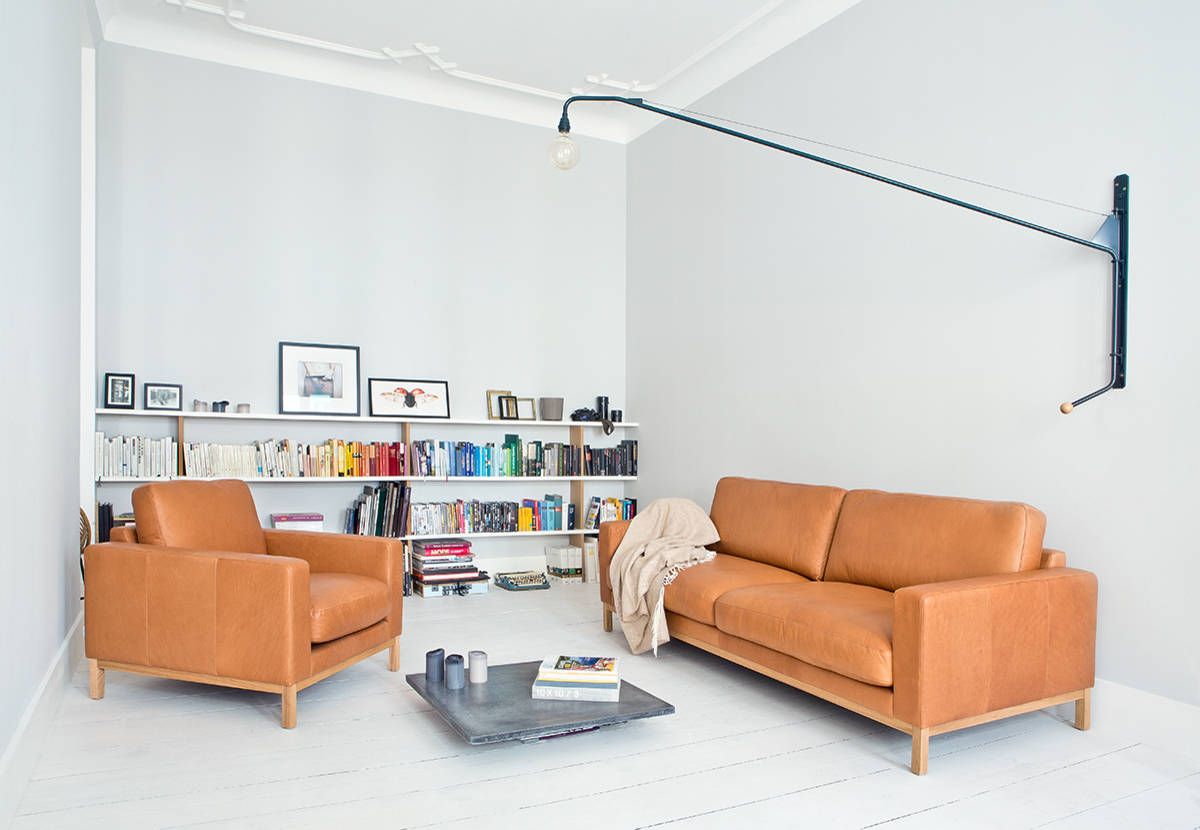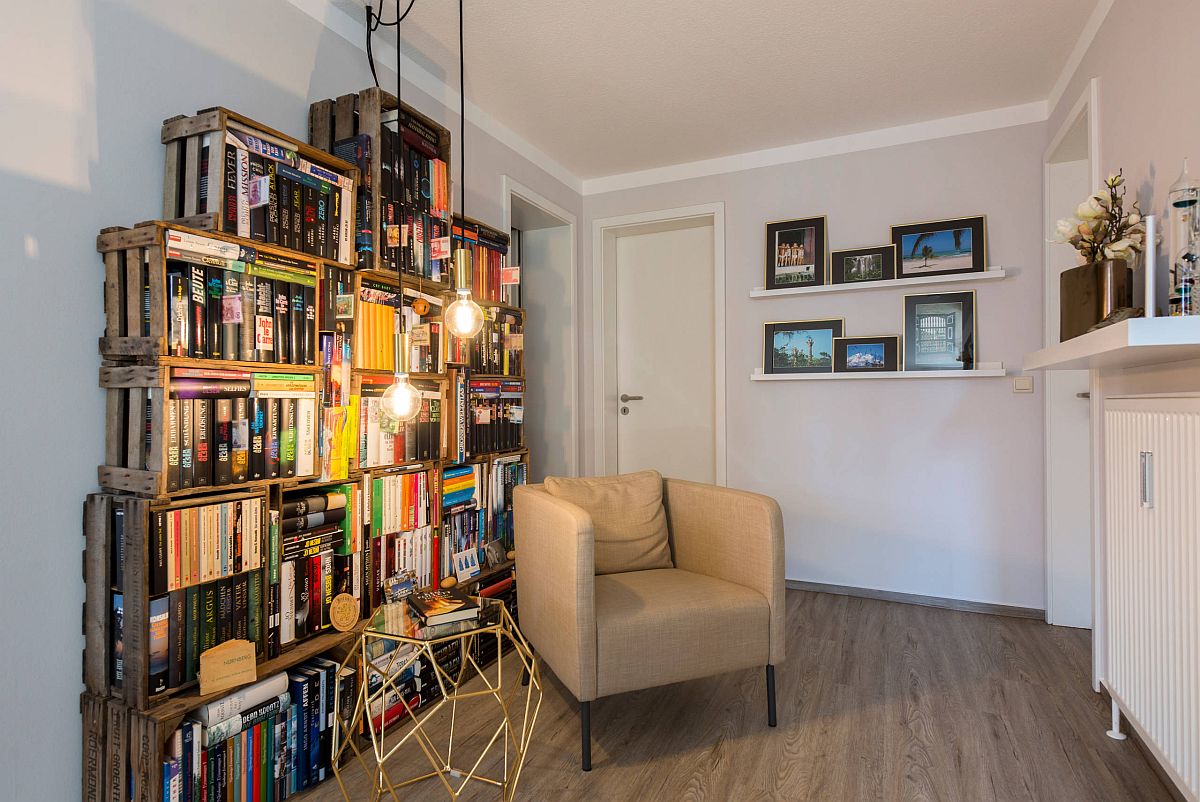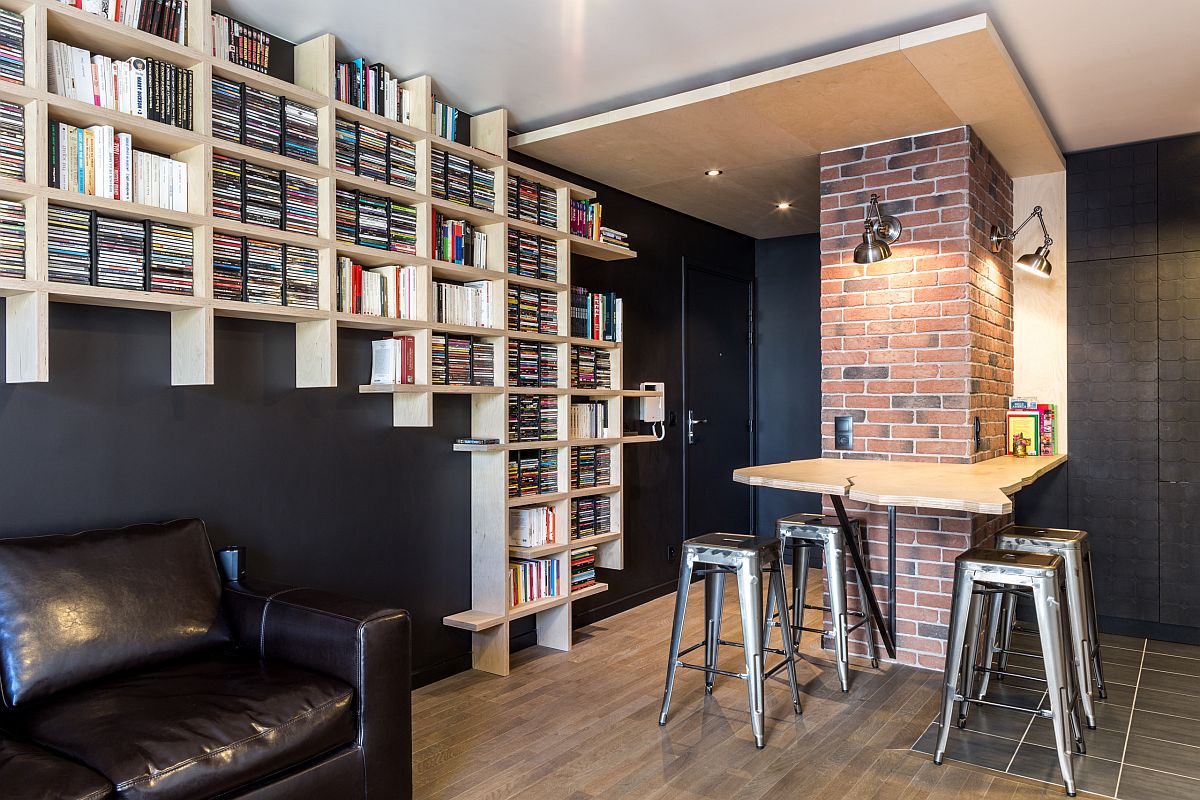 Organize by Color
How do you feel about organizing the books in your collection by color? IT might not be a popular choice with every bibliophile out there, but it is one that has gained immense popularity in the last few years. This approach gives the contemporary home library in neutral hues a clear focal point and you have a beautiful array of colors gracing the walls in a curated fashion. Some prefer this approach to decorating the bookshelves as it is aesthetically pleasing and with 'color blocking' becoming a trendy choice among homeowners off late, you are bound to end up with an impressive home library. Custom cabinets and shelves created for the library can also add color to the setting; but here the color I far more pronounced and monochromatic.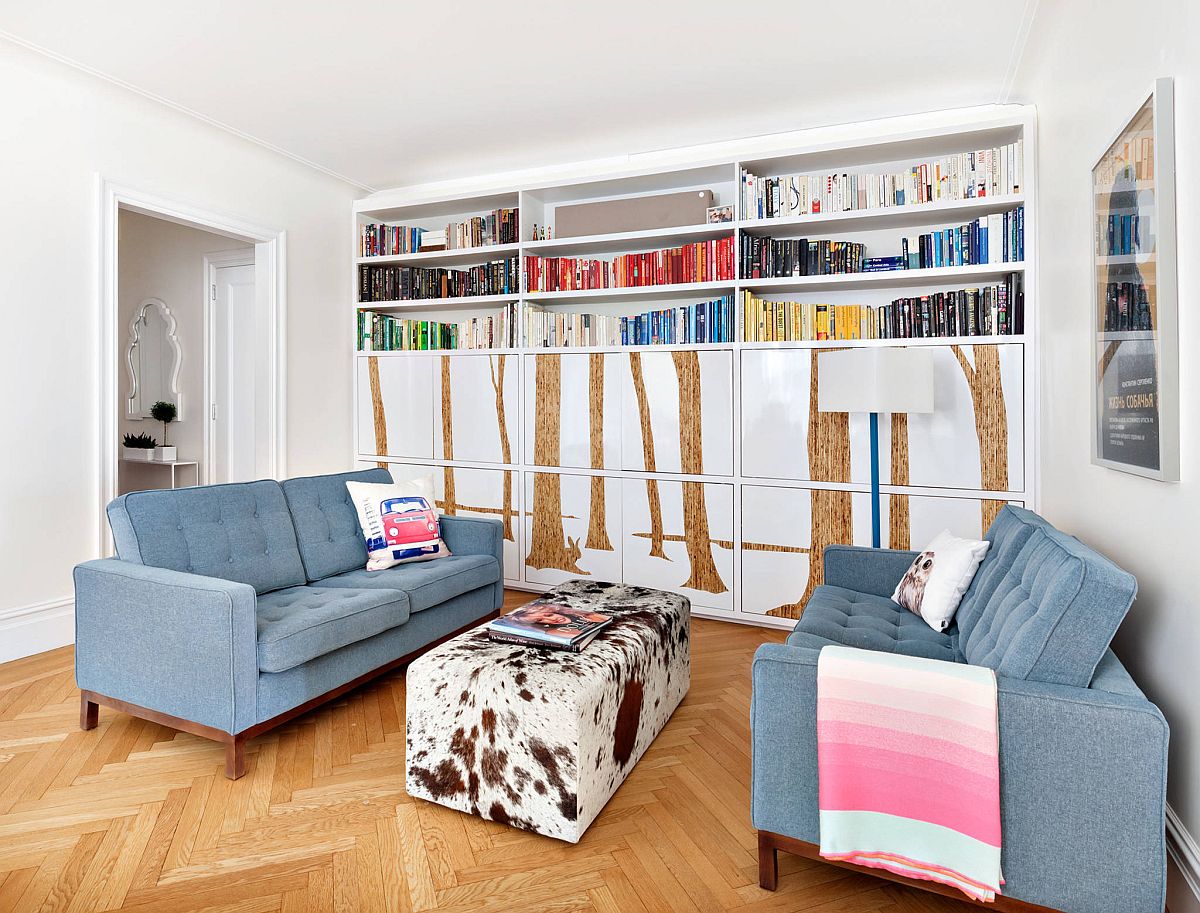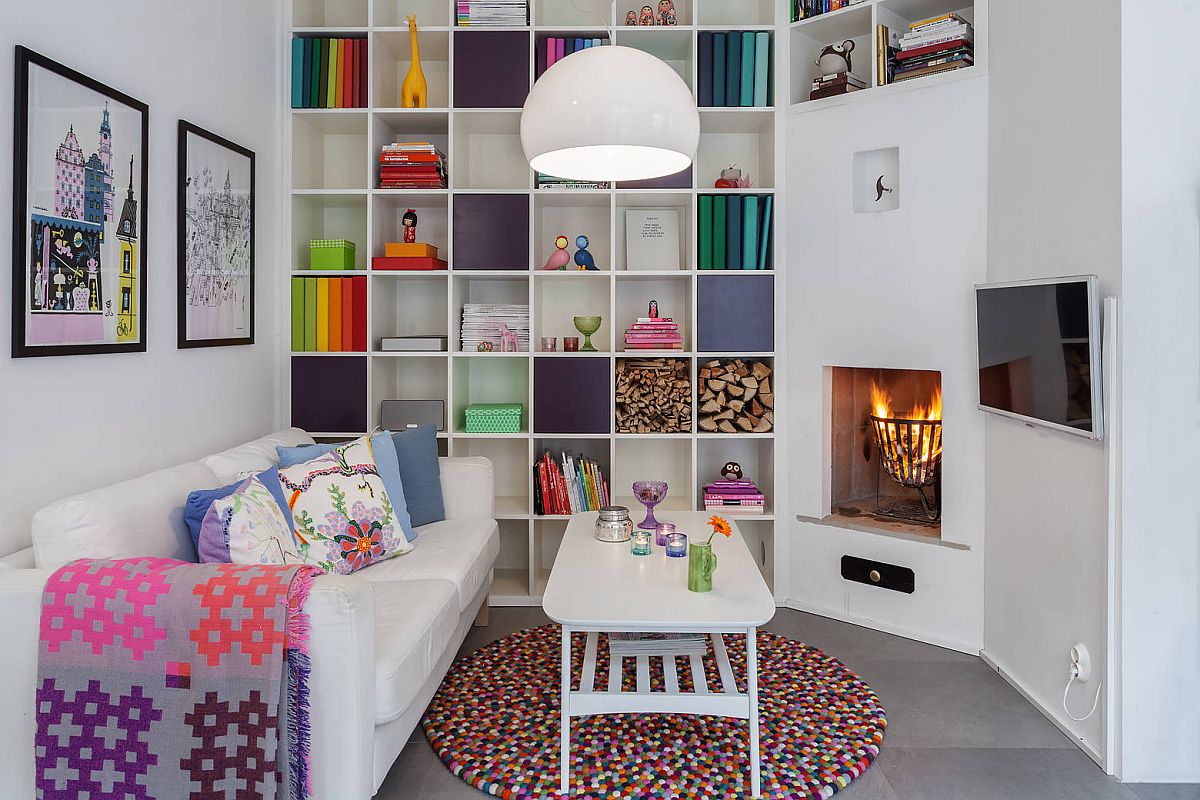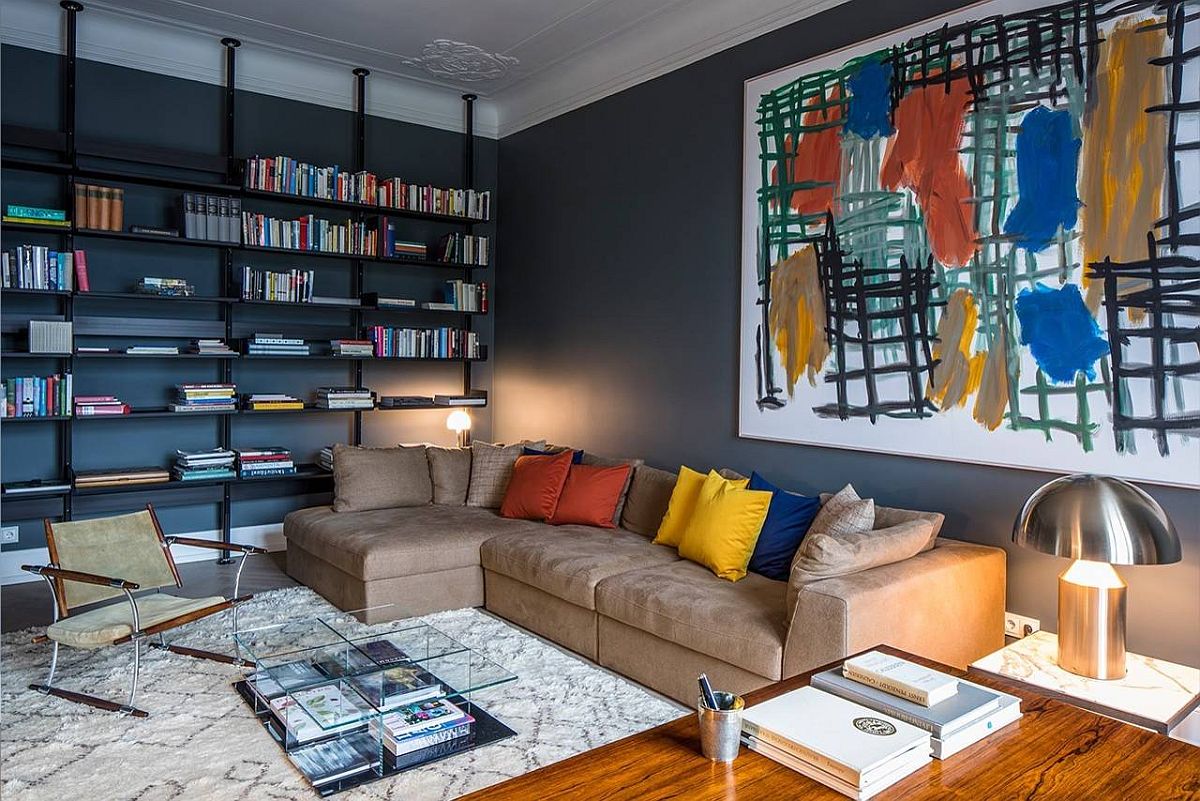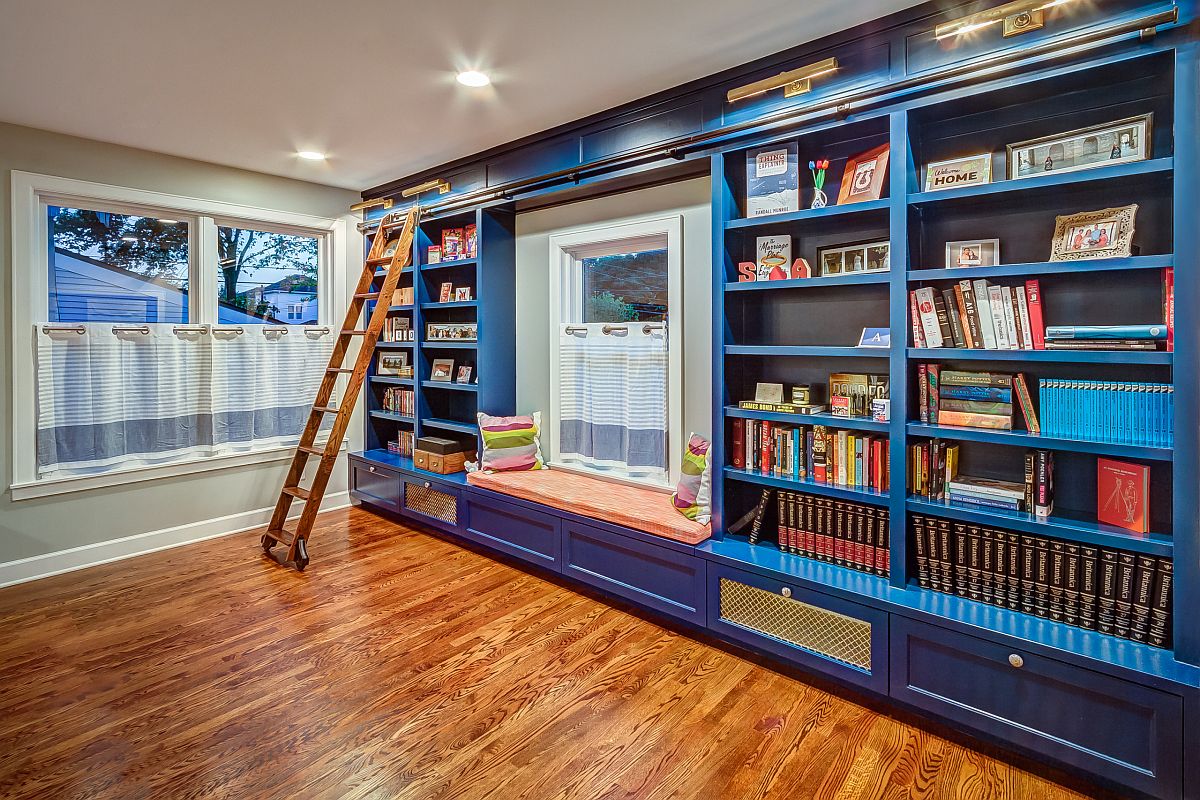 Finding the Right Spatial Solution
We are huge fans of small home libraries that tuck into little niches in the hallway, bedroom, living space or even the family room. These are not too demanding on your resources, make the most of very little square footage and also ensure that the vertical room is completely maximized. Any inconspicuous corner in the house can be turned into a small contemporary library with open shelves, right task lighting and a comfortable chair along with a small side table next to it. You can even explore options like movable bookshelves on wheels to capitalize on the modest area available.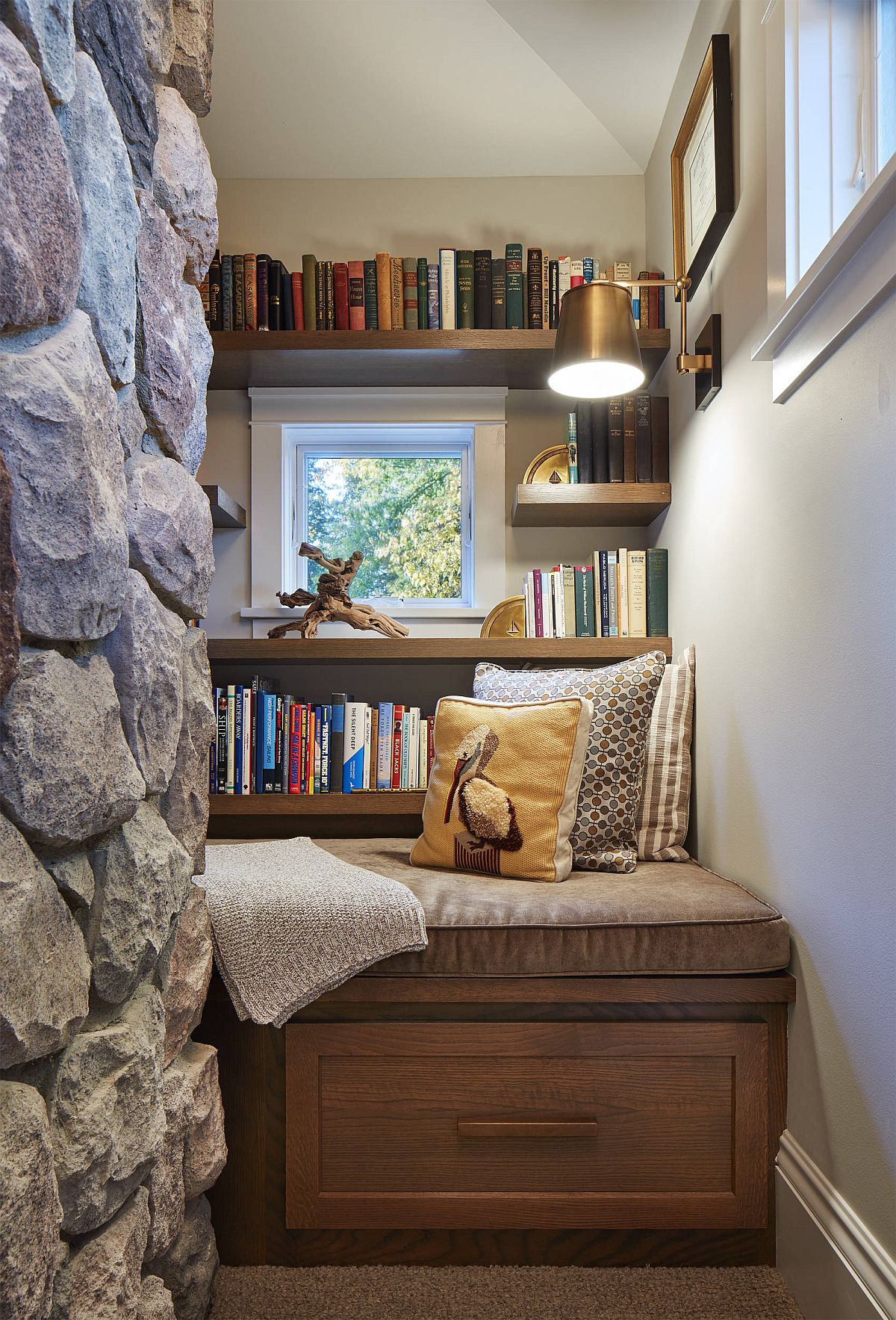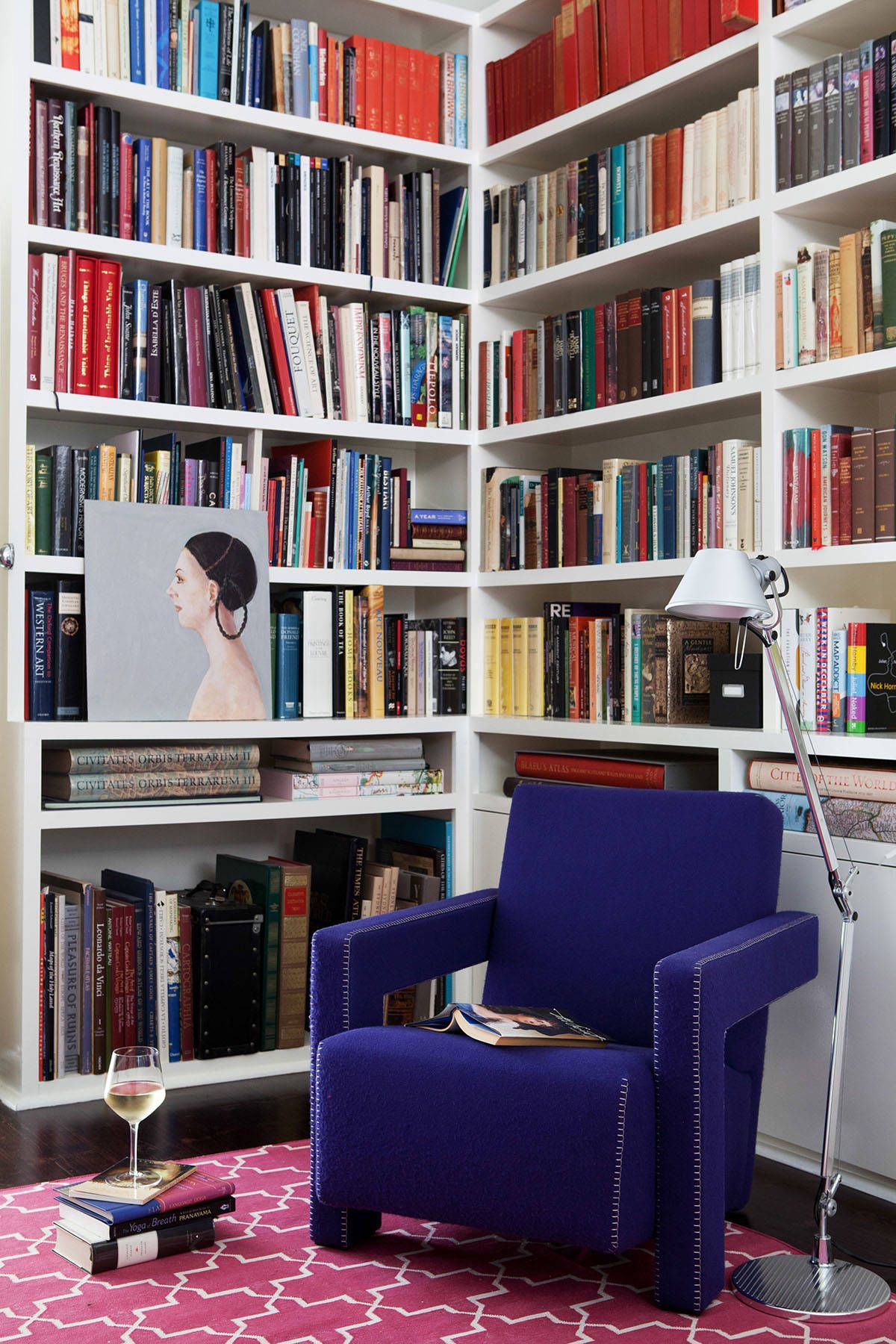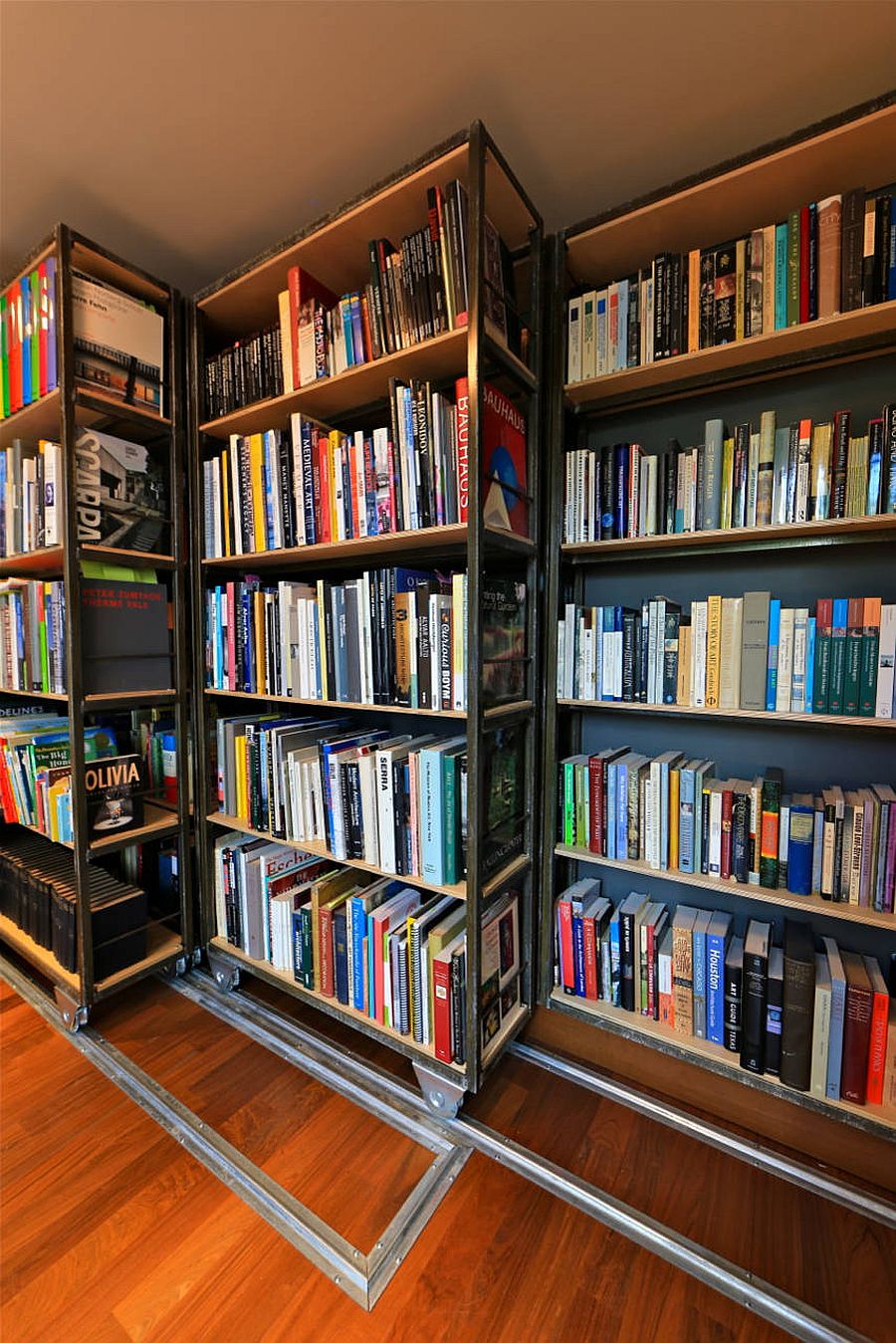 You're reading Small Contemporary Home Library Ideas Filled with Color and Creativity, originally posted on Decoist. If you enjoyed this post, be sure to follow Decoist on Twitter, Facebook and Pinterest.