24 Sep

Smart Makeover: Space-Savvy Modern Bedroom in White and Wood




Your bedroom is a safe refuge that you can turn to after a long, hard day to rest, relax and find energy for another busy day. At least, that is what to needs to be! Revamped to meet the needs of a fast-paced urban lifestyle, Bela's Room in Sudoeste, Brasília is a delightful 22-square meter space that seems to pack in quite a lot without too much fuss. The old bedroom was disorganized and dreary before Lez Arquitetura stepped in to completely transform the ambiance and give a chic, cheerful new vibe. Inside the bedroom you have a wood and white backdrop that ends up stealing the spotlight even with its understated presence.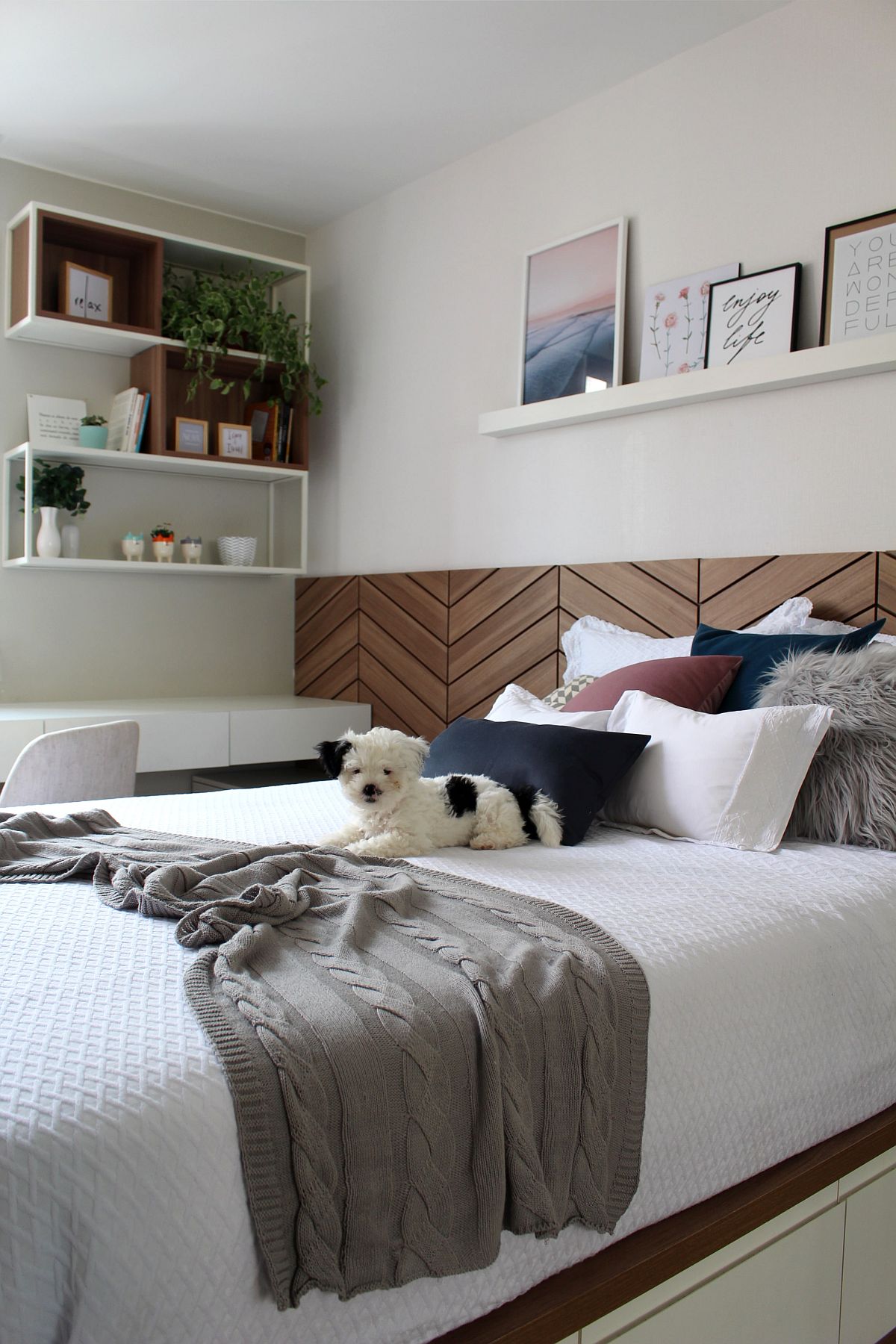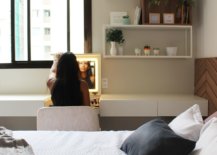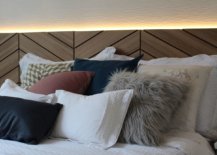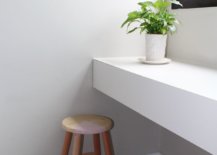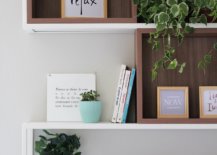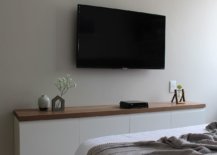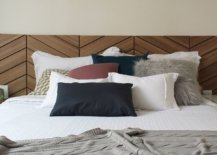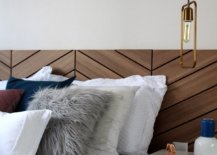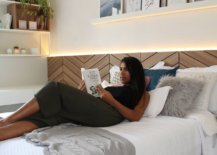 A series of smart solutions ensured that the architects were able to fit in everything that the bedroom's residents wanted into the lovely little space. The old wardrobe was replaced by a more efficient and space-savvy design that also features sliding mirrored doors. This new feature gives the bedroom an airy and light-filled aura and transforms it into a space that is much bigger than it really is. On the other side is a slim white, custom study desk that also features hidden spaces for a mirror that pops open and compartments for accessories.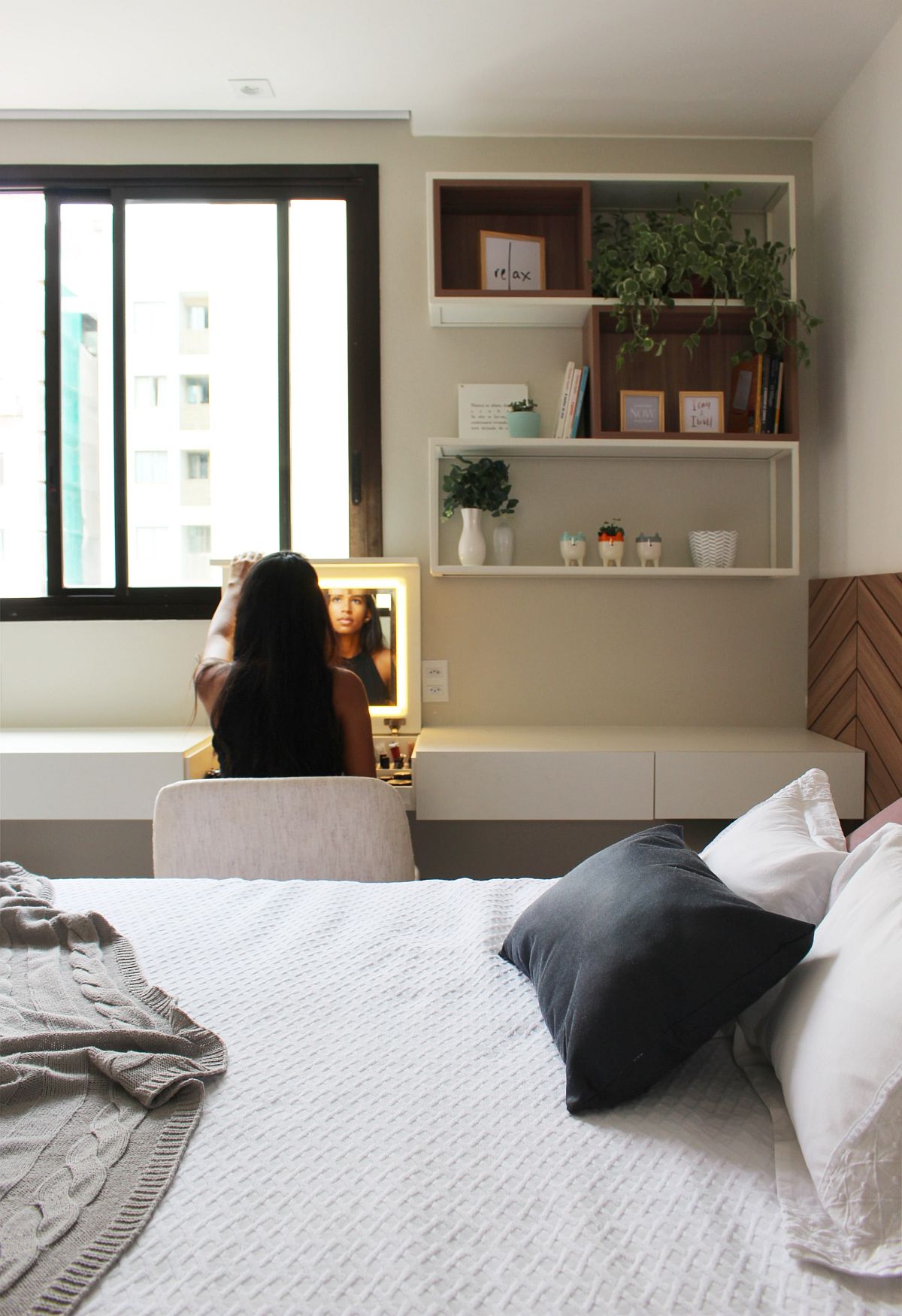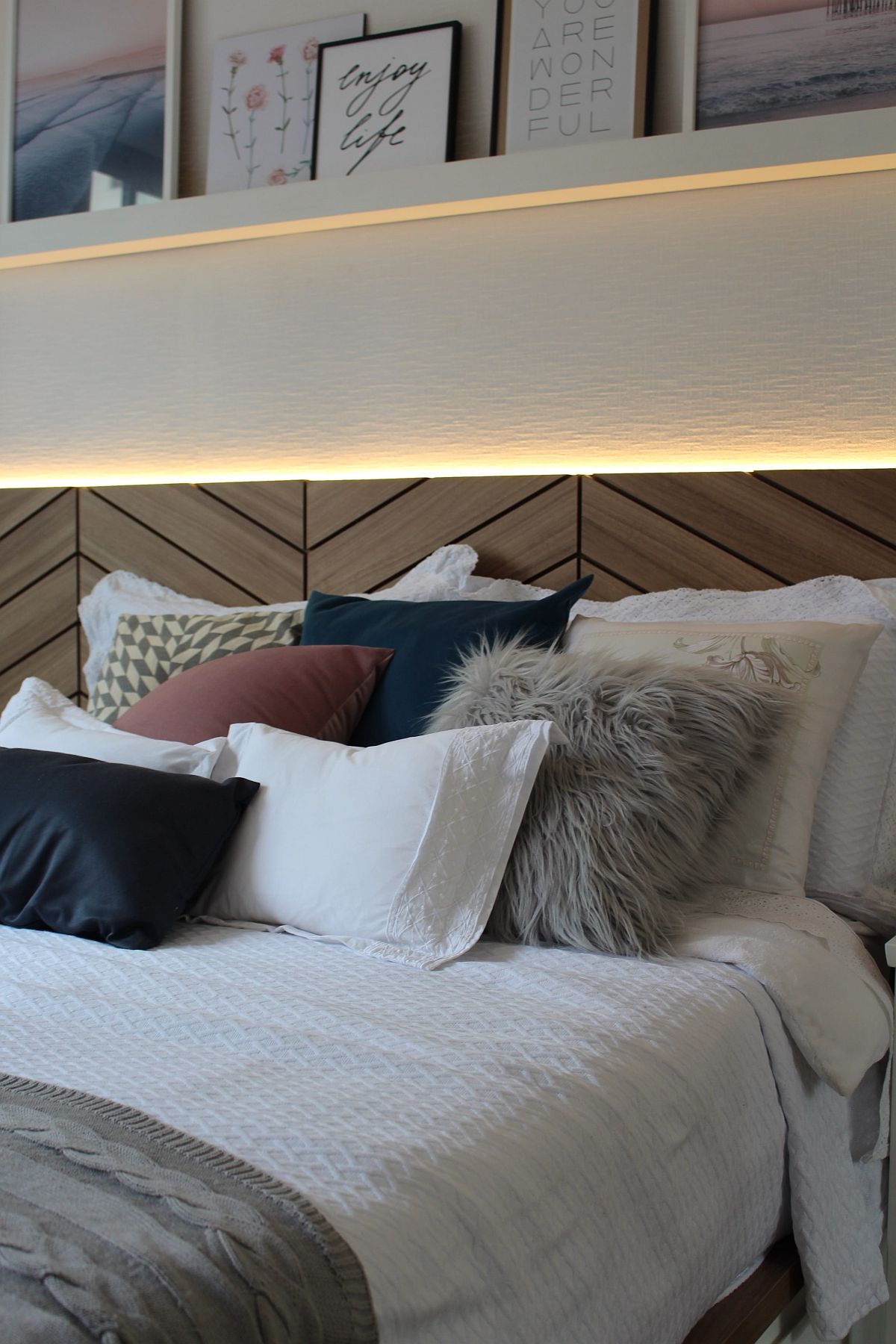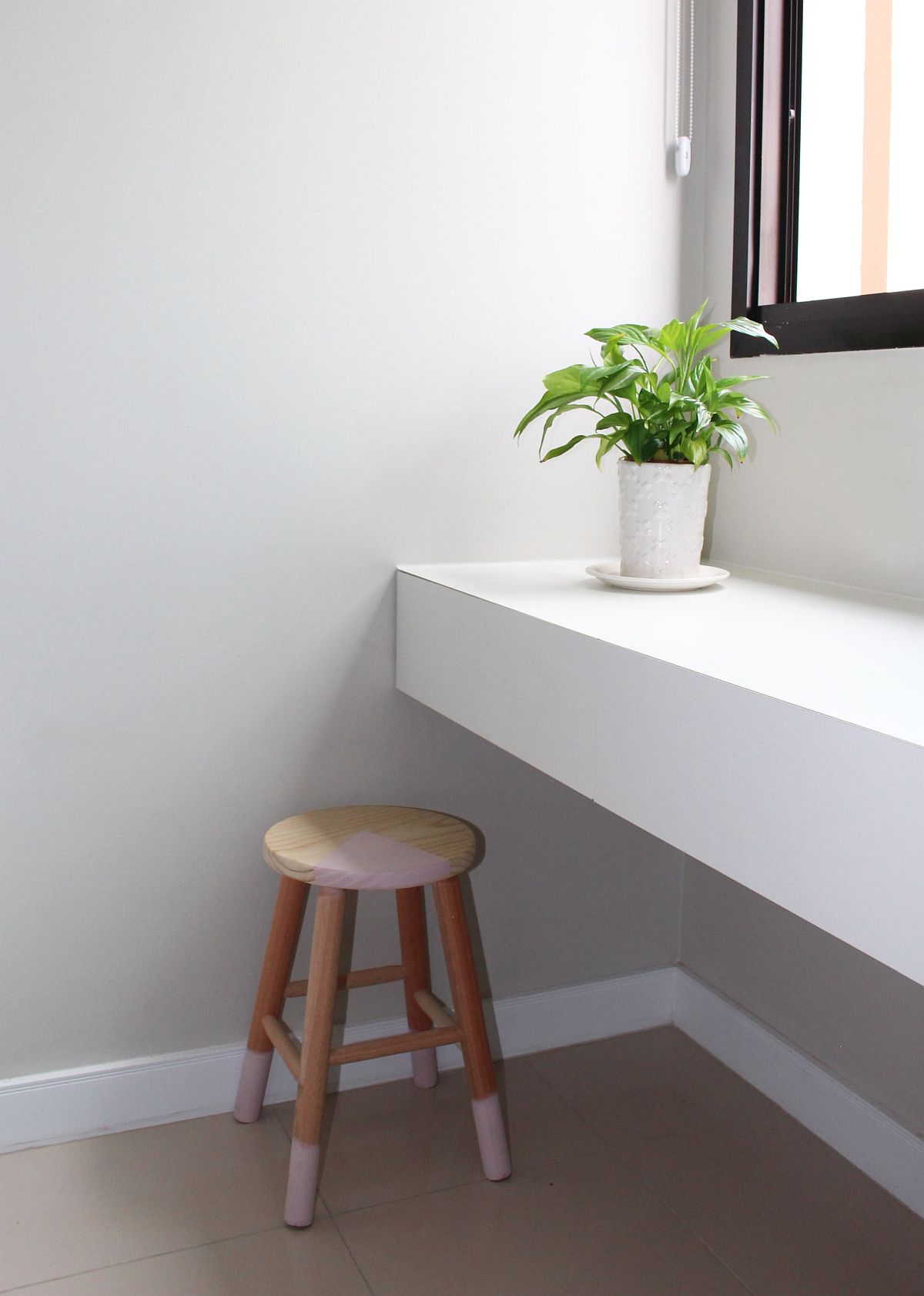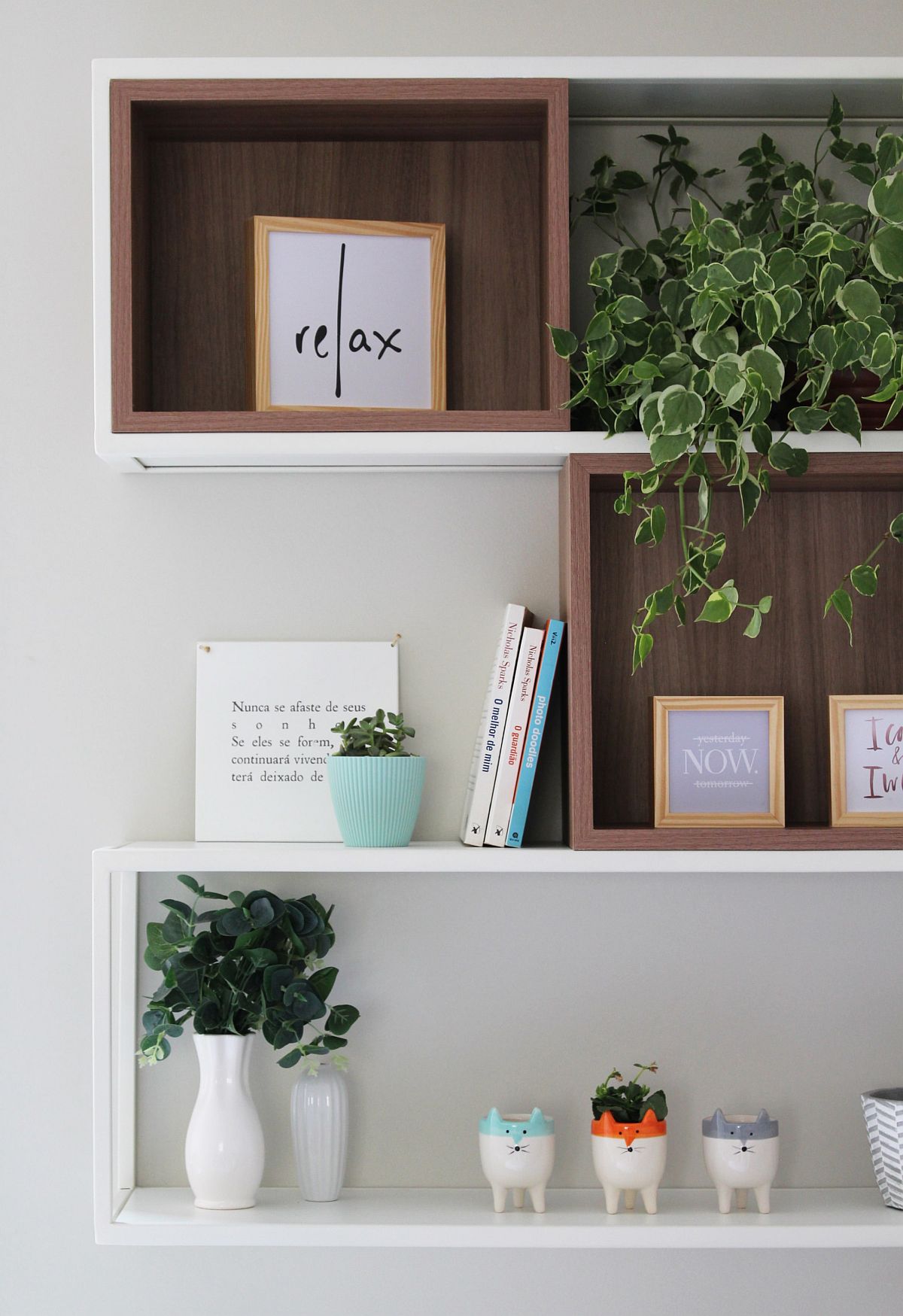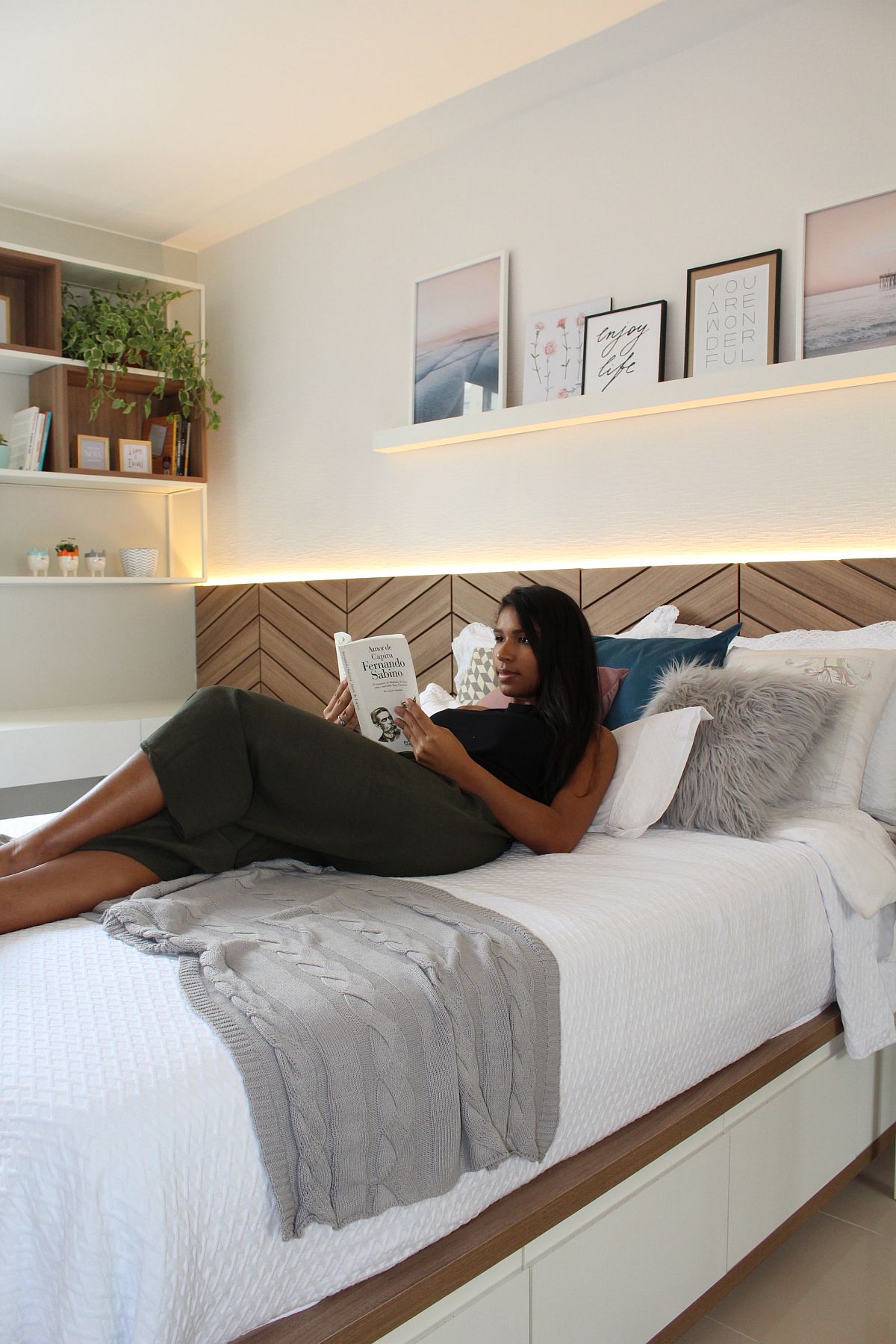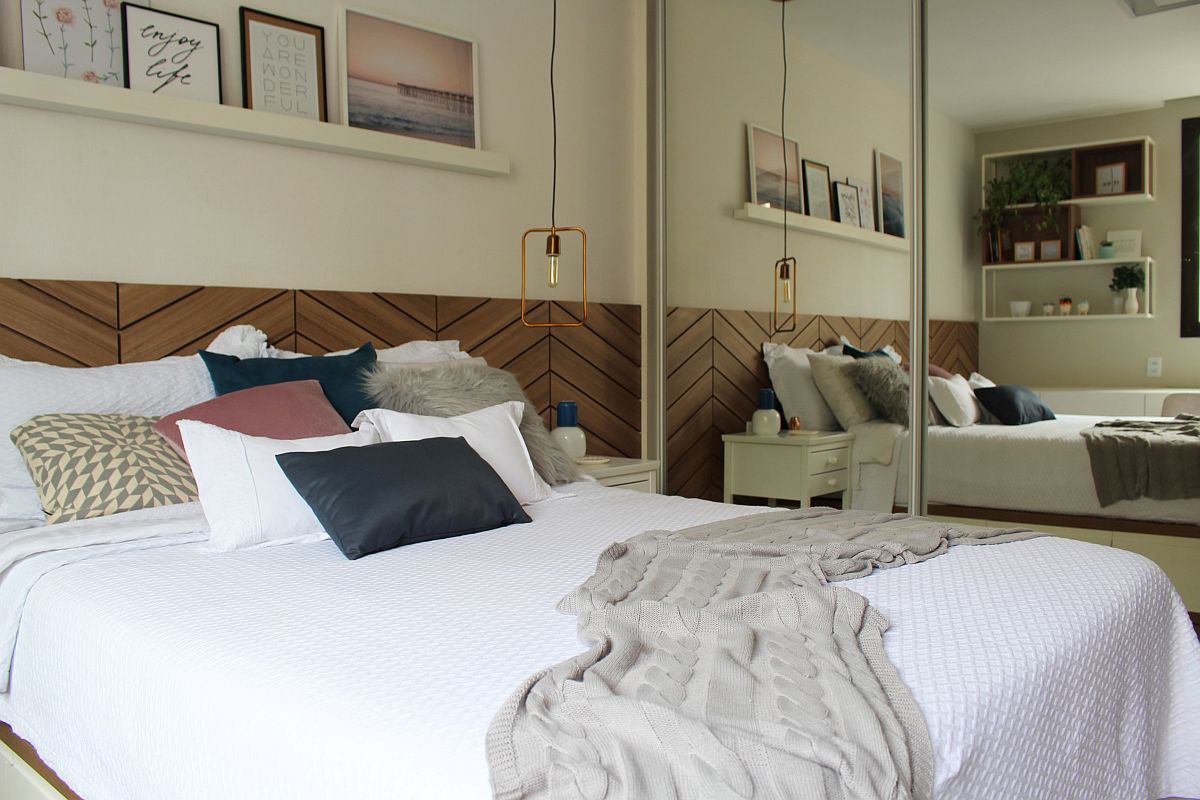 There are additional features like the shoe rack under the bed that cleverly slides in when not in use and the chevron pattern wooden headboard with LED strip lighting that brings a warm glow to the neutral backdrop. Contemporary, chic and not 'obviously feminine', this is the perfect bedroom alteration that has it all! [Photography: Gabriella Chiarelli]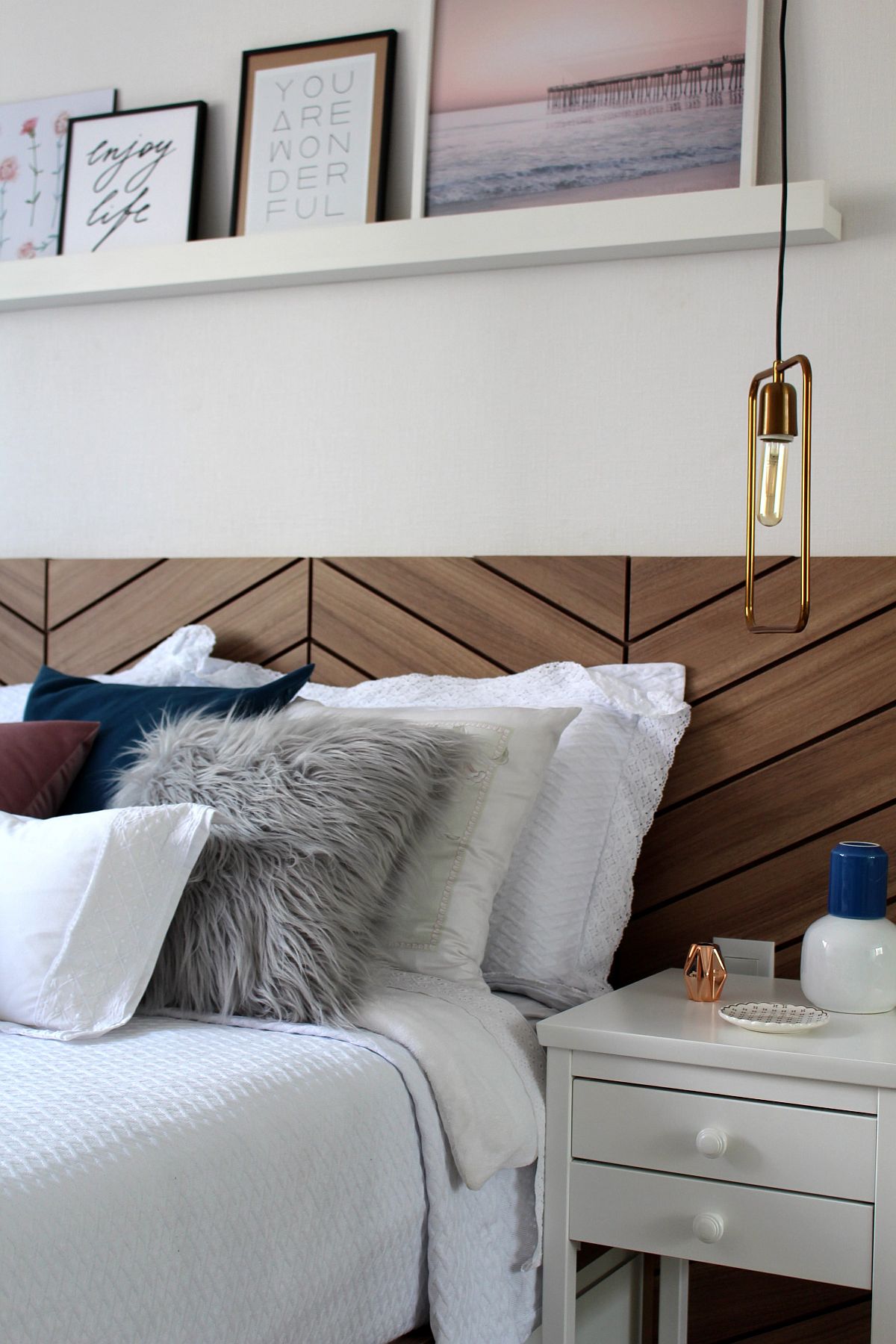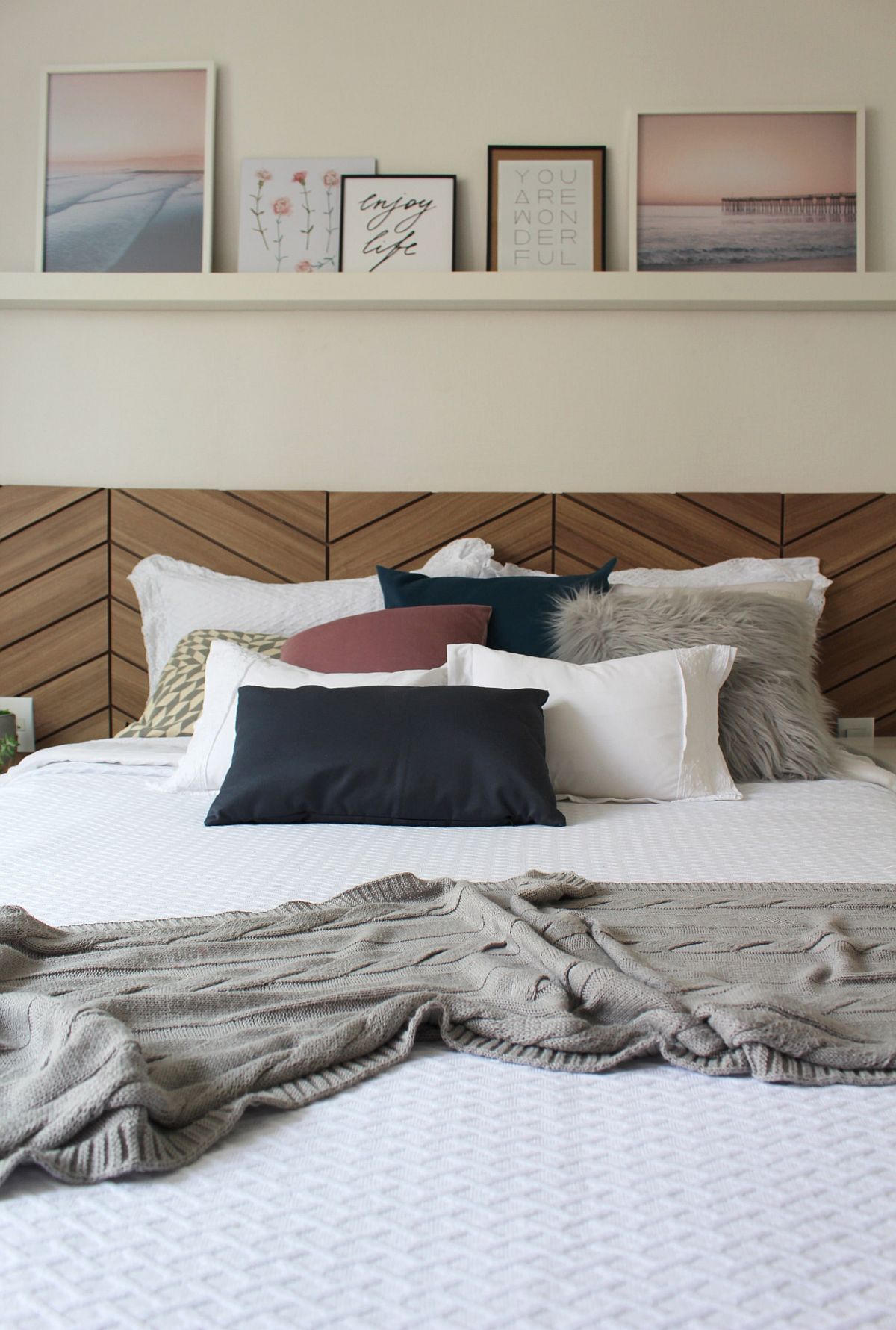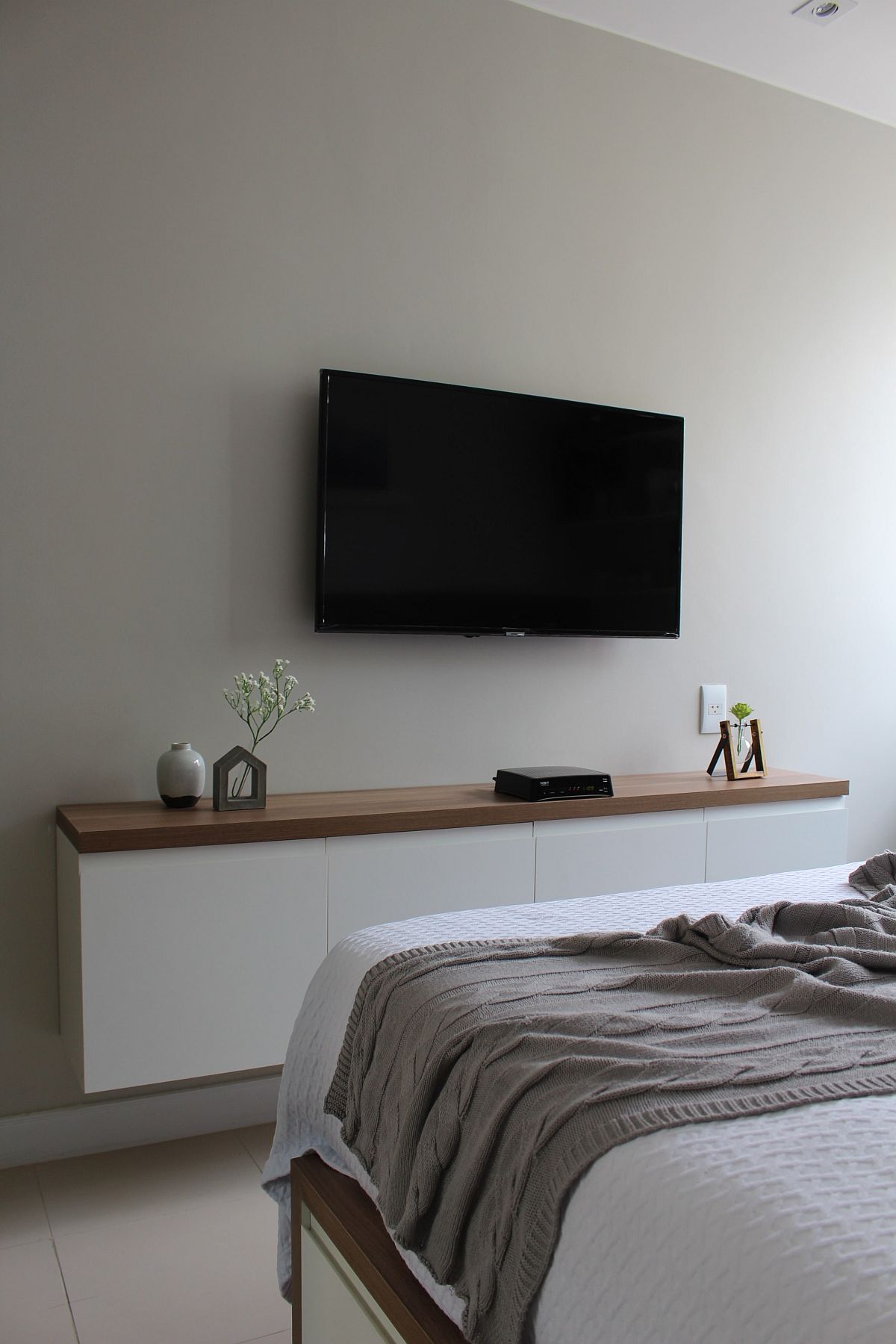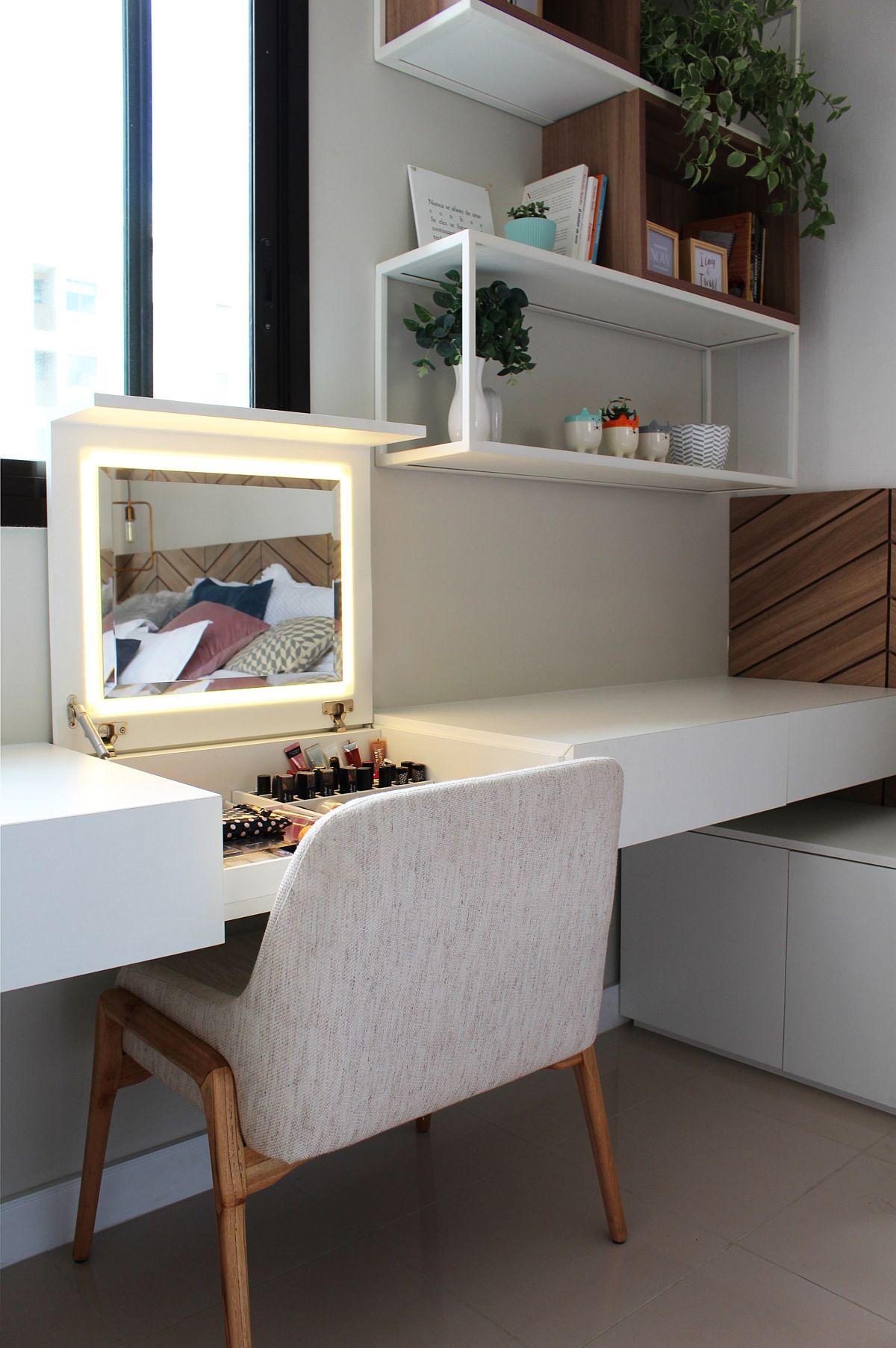 You're reading Smart Makeover: Space-Savvy Modern Bedroom in White and Wood, originally posted on Decoist. If you enjoyed this post, be sure to follow Decoist on Twitter, Facebook and Pinterest.