04 Aug

Space-Conscious Modern Industrial Home in Florida for a Globetrotting Brit




It hard to design a home for someone who spends majority of his time on the road and in different cities across the globe. That was the task assigned to Nina Williams Interiors as they transformed a modest two-story townhouse in West Palm Beach, Florida into a gorgeous and space-savvy modern industrial retreat. The owner of the residence originally hails from Britain and preferred a home that had modern functionality coupled with aged finishes that have a lovely, weathered patina. It was a blend of timeless and trendy that they wanted inside this house and that was achieved with a modern-industrial style makeover on a budget.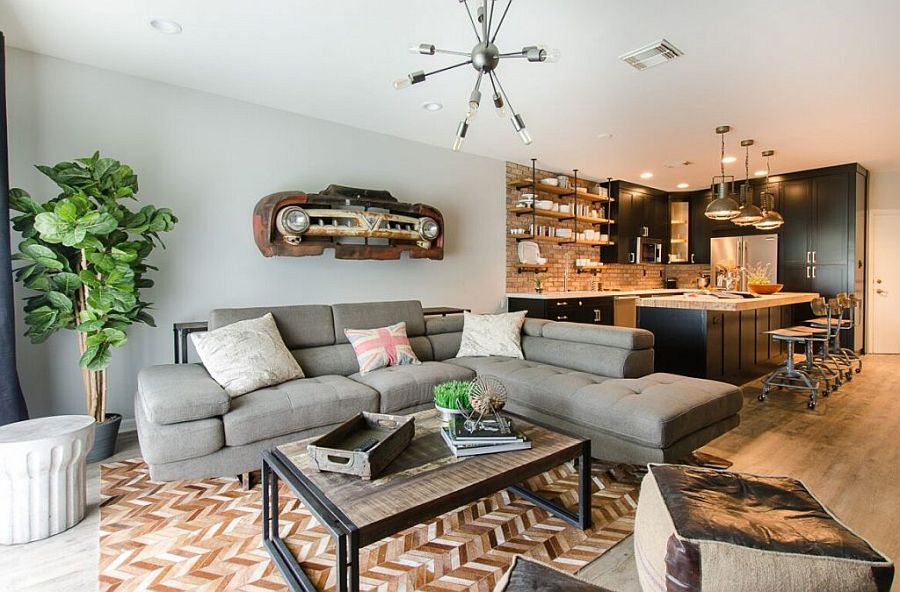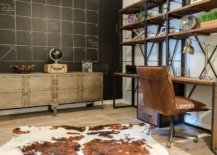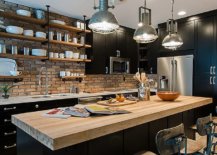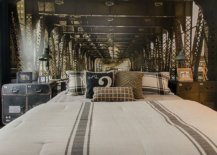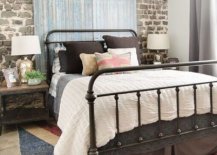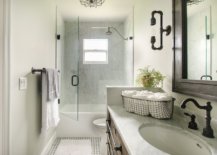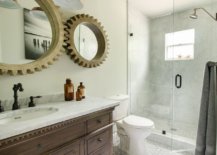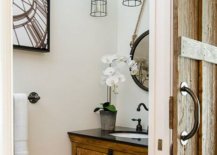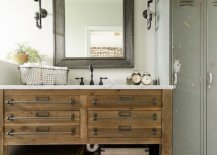 In the living area, the old kitchen was replaced with a more open and spacious kitchen that now has a new exposed brick wall made using reclaimed bricks. Dark wooden cabinets, industrial style lighting and wooden countertops complete the kitchen with a dining area next to it. The living area is simple and unassuming while the bedrooms feel much more spacious than they really are thanks to smart decorating choices. In one of the bedrooms, you have a wallpaper mural of a bridge that ushers in illusion of space while in the other a wallpaper with brick and sliding barn door mural makes a statement.
Cog-styled mirror frames in the bathroom, reclaimed lockers found in local flea market, repurposed finishes and chalkboard accent walls put the final touches on the industrial transformation of this Florida Townhouse.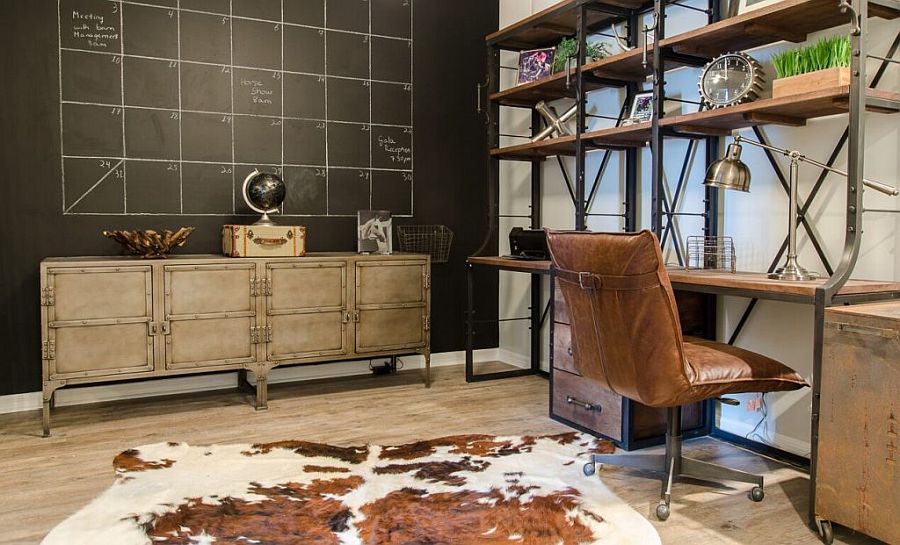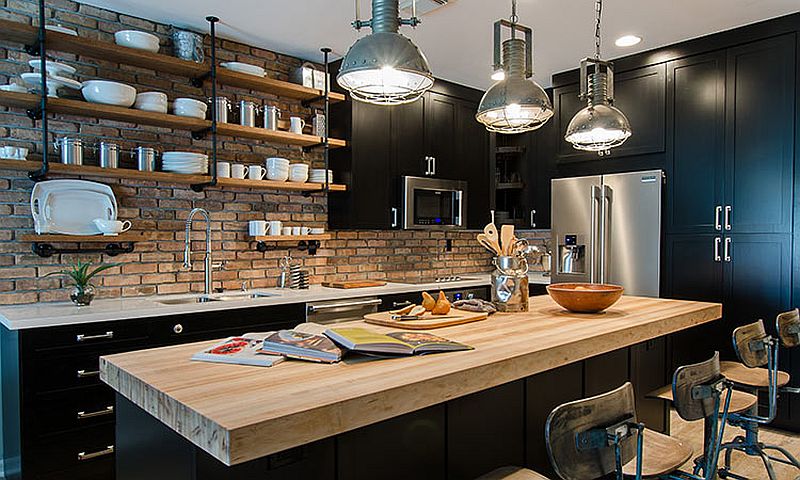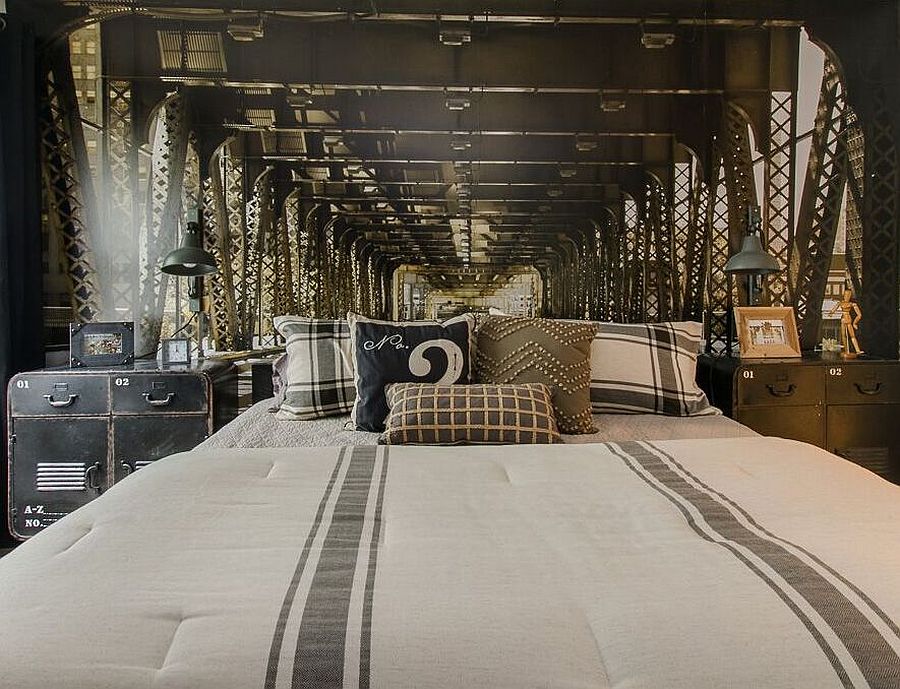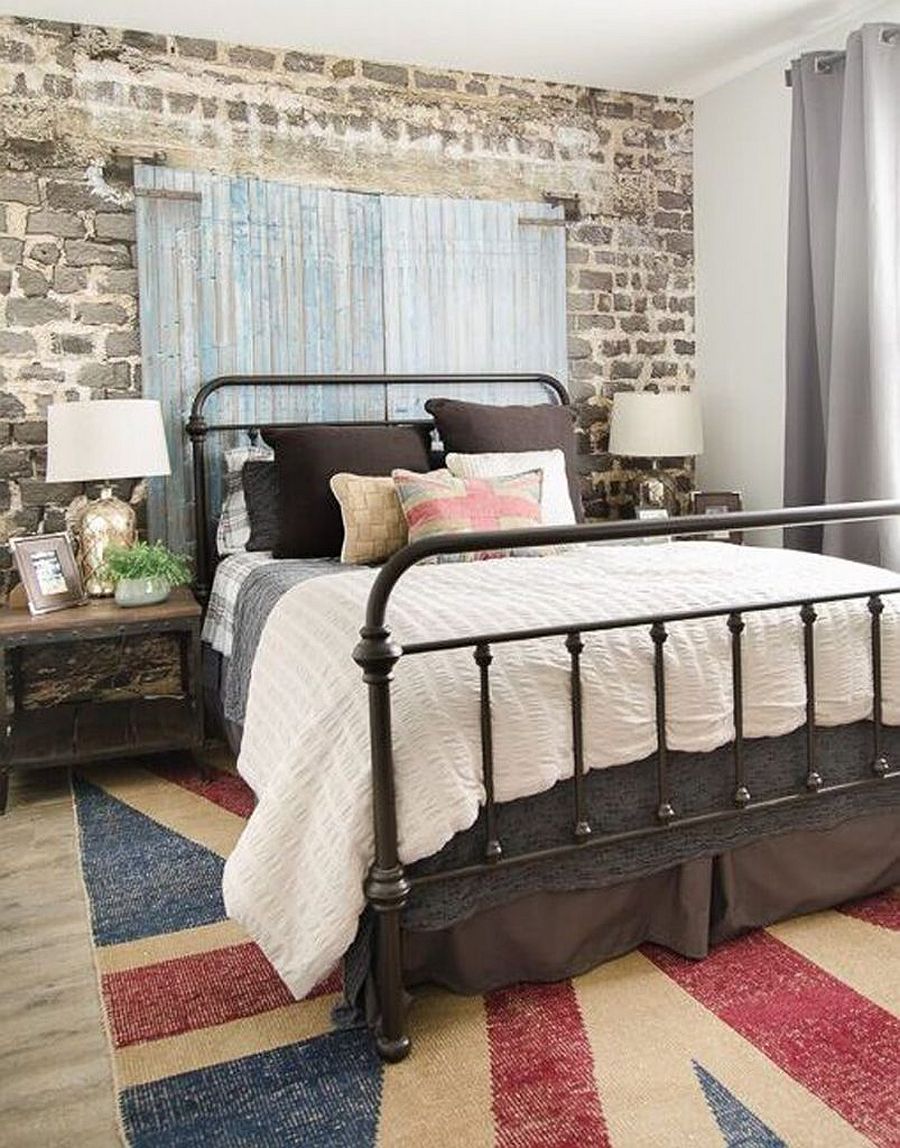 This client manages a large hunter jumper barn, and travels with the horses worldwide. His job takes him from New York to West Palm Beach and he spends approximately 5 months out of the year in Wellington. He owns a small two story town home which he uses as his home base when he is in Florida. His desire was to make this a space he enjoyed coming home to…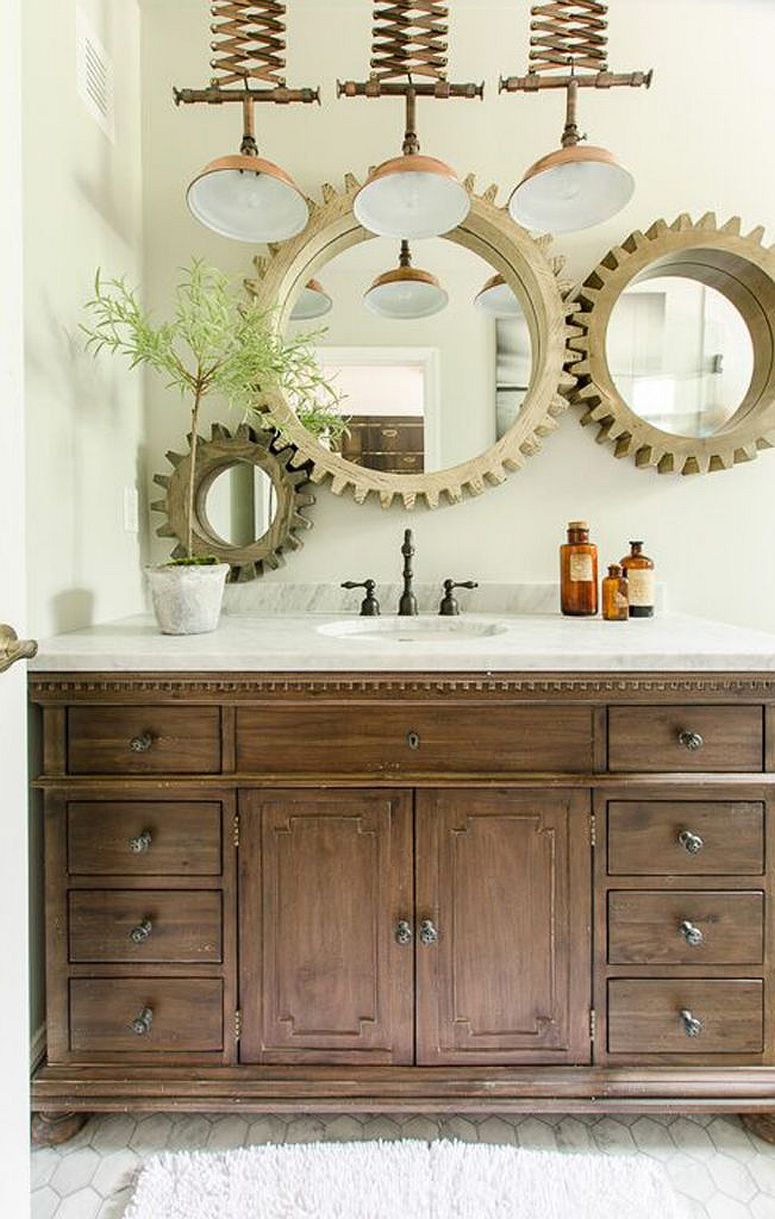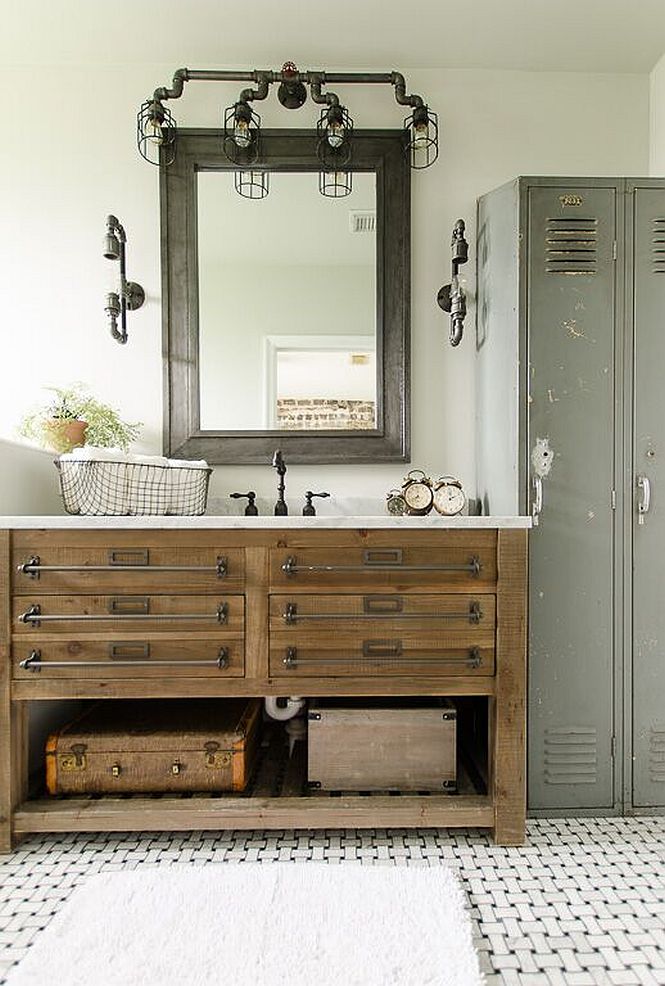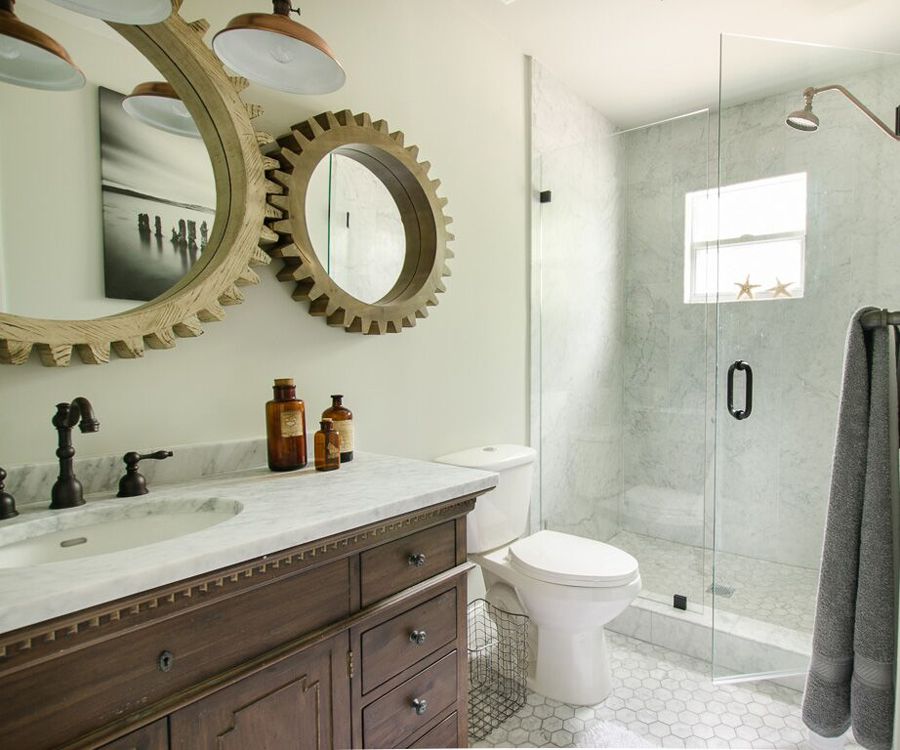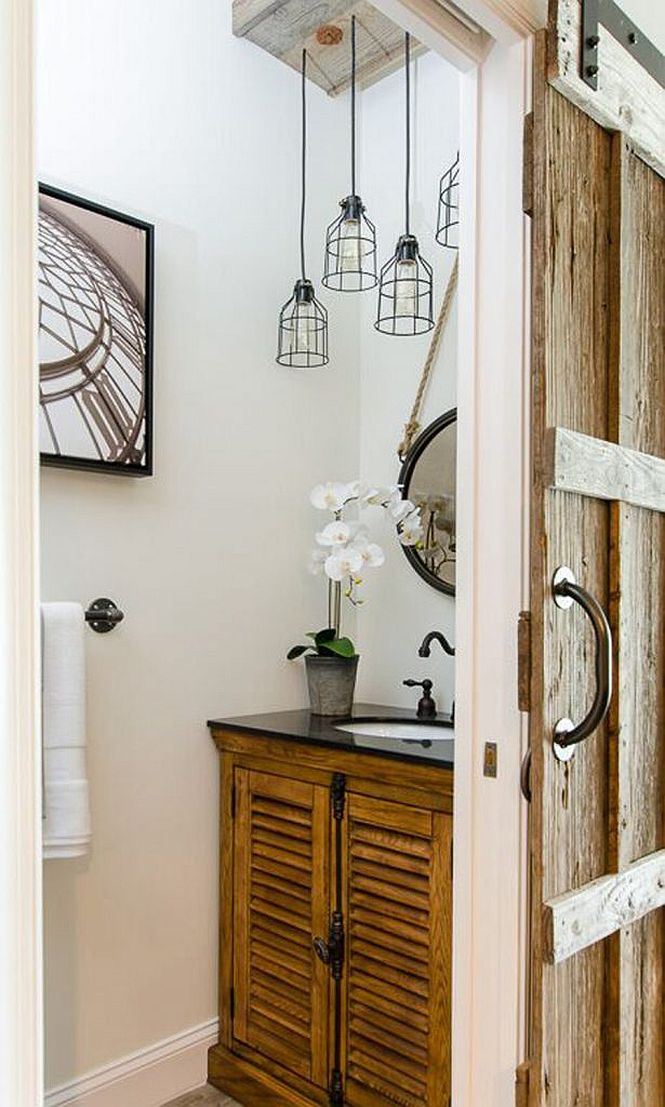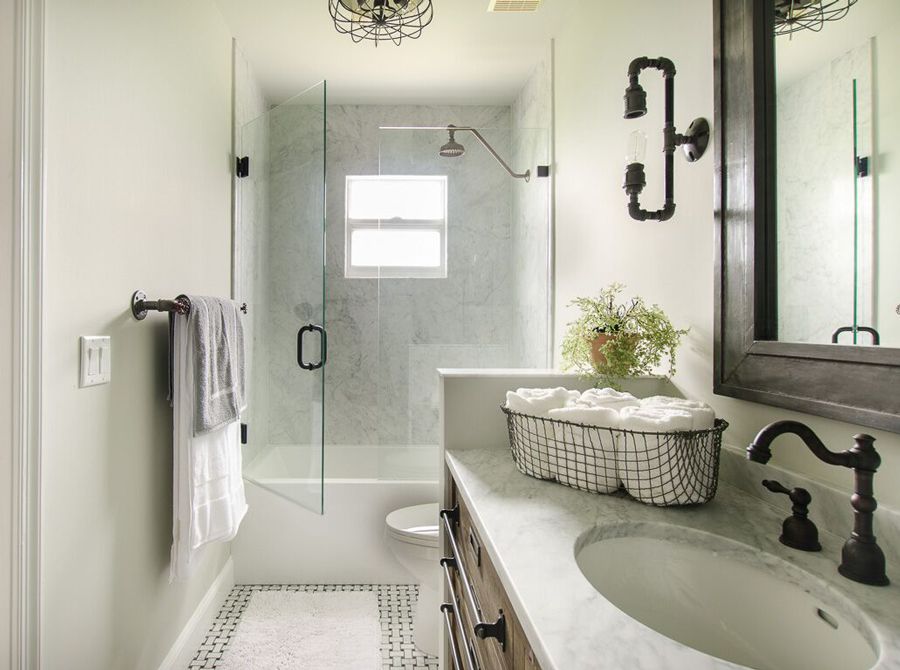 You're reading Space-Conscious Modern Industrial Home in Florida for a Globetrotting Brit, originally posted on Decoist. If you enjoyed this post, be sure to follow Decoist on Twitter, Facebook and Pinterest.