06 Jul

Strong rebound in construction output in June | News




Construction activity has increased at its fastest pace in two years with the market rebounding from historic lows at the start of lockdown.

According to the latest CIPS/IHS Markit update, the phased restart of work on site has helped to lift output volumes and boost business confidence.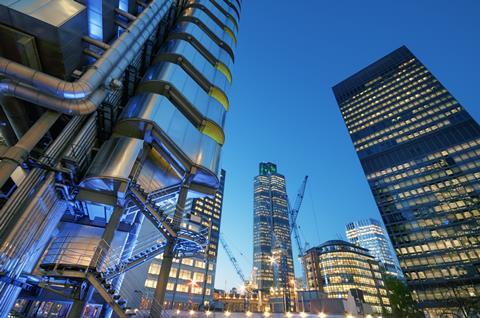 At the same time, new orders stabilised after three months of sharp declines and purchasing activity expanded at the fastest rate since December 2015.
The headline seasonally adjusted IHS Markit/CIPS UK construction total activity index jumped to 55.3 in June, from 28.9 in May. Any figure above 50 signals an expansion in activity.
The latest reading signalled the steepest pace of expansion since July 2018. 
Fraser Johns, finance director at construction firm Beard, said there could be little doubt that construction had been one of the hardest-hit sectors by the covid-19 pandemic.
"These figures indicate a significant recovery from the historic lows of the last two months. It's going to be a long, hard road back, and will require a concerted effort between government and industry, but these figures suggest the industry is getting back on track."
Residential building was the best-performing area of construction activity in June. Around 46% of survey respondents noted an increase in housing activity, while only 27% experienced a reduction.
The latest expansion of residential construction work was the steepest for just under five years. Commercial work and civil engineering activity also returned to growth in June, although the rates of expansion were softer than seen for house building.
Max Jones, relationship director in Lloyds Bank Commercial Banking's infrastructure and construction team, said the government's recommitment to investing in infrastructure would further bolster sentiment.
He said: "Firms remain mindful of how cyclical construction is, generally tracking the ups and downs of the wider economy. The prime minister's speech last week will have pleased those hoping for a recovery driven by schemes spread evenly across the country, rather than focused on a few megaprojects.
"Yet shovels need to hit the ground to ameliorate short-term liquidity challenges that are prevalent in an industry which continues to operate on wafer-thin margins."
Mark Robinson, chief executive of Scape Group, said while there were some signs of recovery, few in the industry would be getting too excited given it was largely a result of the progressive easing of lockdown restrictions. 
Robinson said: "The path to sustainable growth remains unclear and we need a long-term view of the future. As we start to see the true economic impact of covid-19, this has never been more important."