08 Oct

Sustainable Japanese Home with Grass Roof and a Breezy Modern Design




If you love sustainable homes that rely on smart deign, an intuitive floor plan and solutions that rely more on simplicity rather than on modern technology, the House-K in Tateyama, Japan is the one for you. Designed by N.A.O, this innovative and modern Japanese home has an interior that is draped in wood with sliding glass walls and a gray exterior bringing modernity to the smart setting. Nestled on a large lot that is over 1200 square meters in size, the home itself is just 70 square meters in size and has been created with an eye on the future. With an adaptable lower level and a first floor that contains a bedroom and green roof all around, minimalism is combined with eco-friendly architecture seamlessly.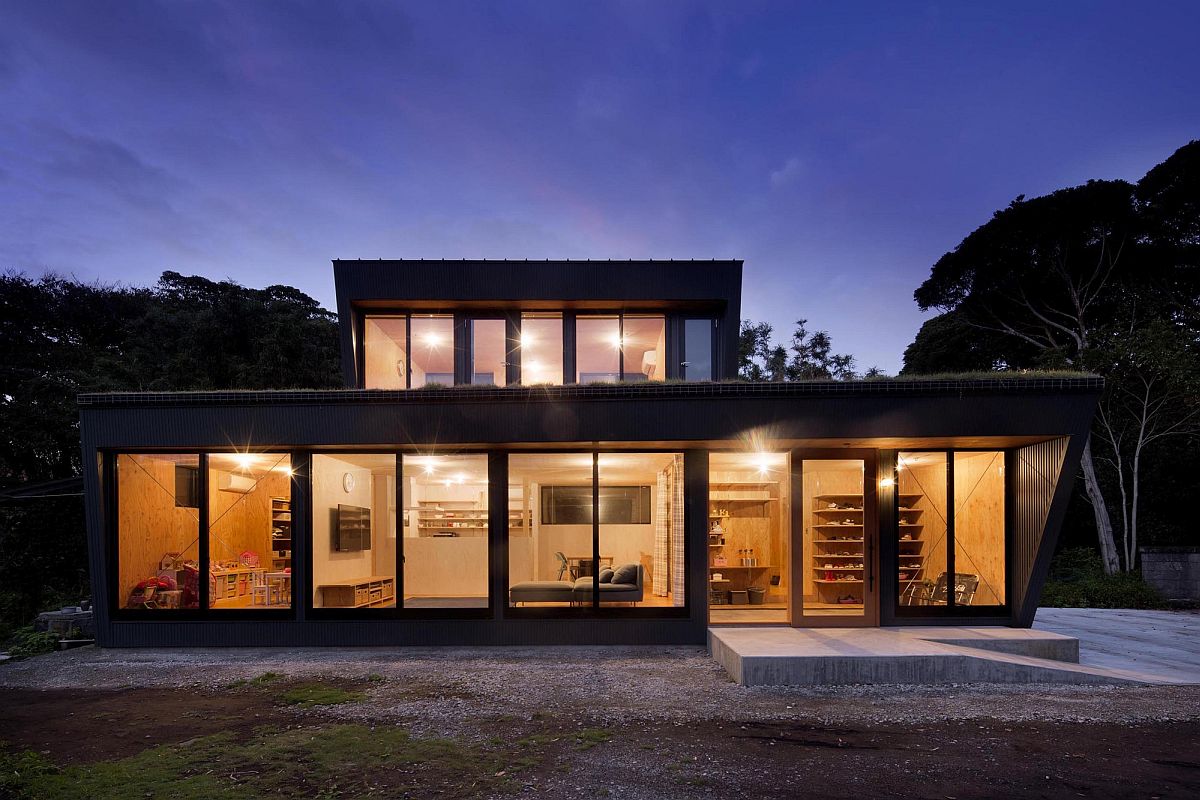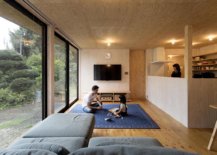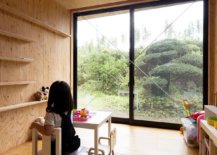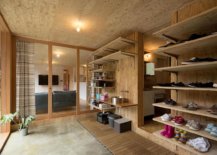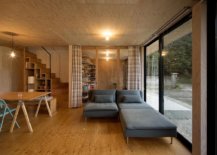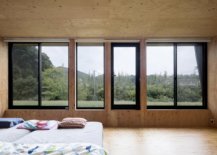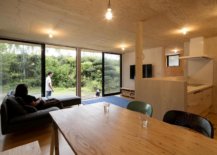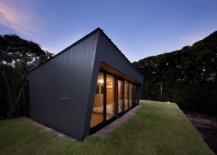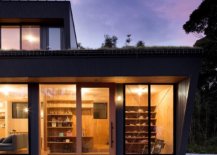 Step outside the upper level bedroom with its large sliding glass doors and you will can enjoy a lovely walk on the carpeted roof along with the sights and sounds of the landscape in the distance. The first floor bedroom seems to stick out like a periscope and feels both private and open at the same time. On the ground floor you have the open plan living space with a comfy sectional in gray, a modern kitchen draped entirely in wood and a dining room next to it. With extensive glass walls and windows on one side, the outdoors are always a part of the living space in here.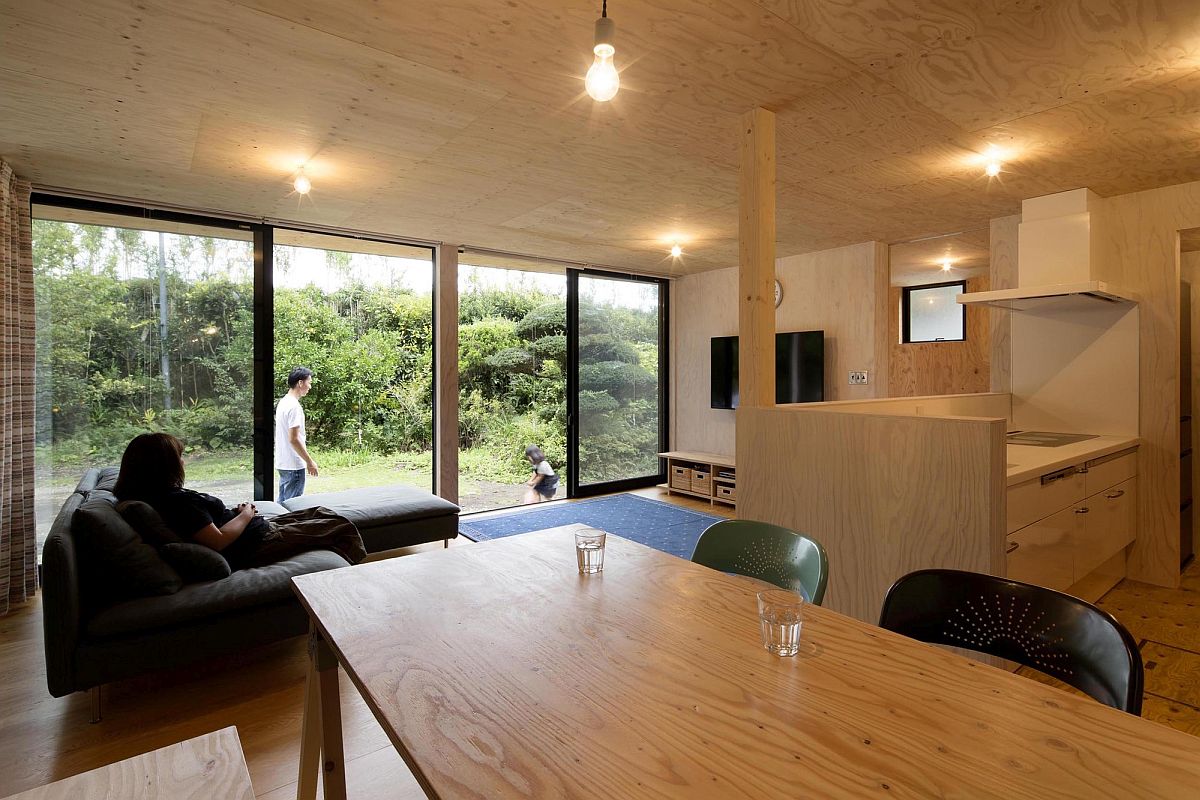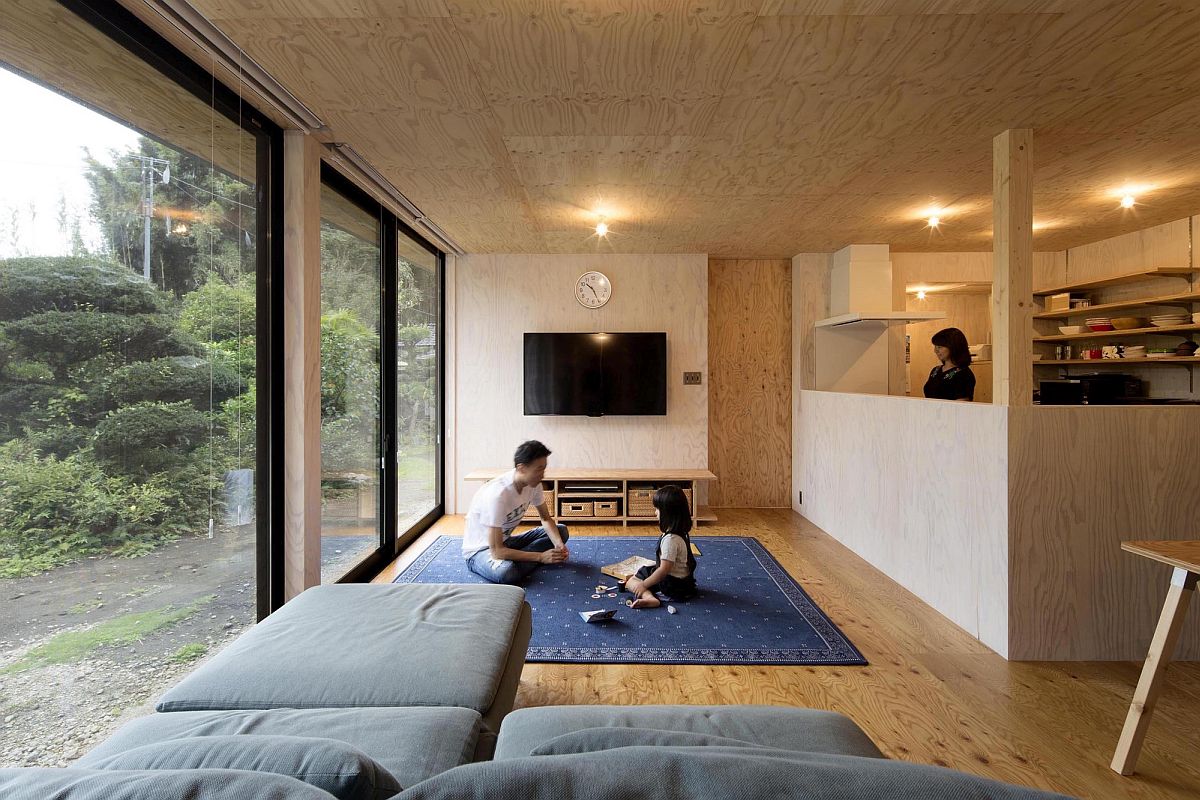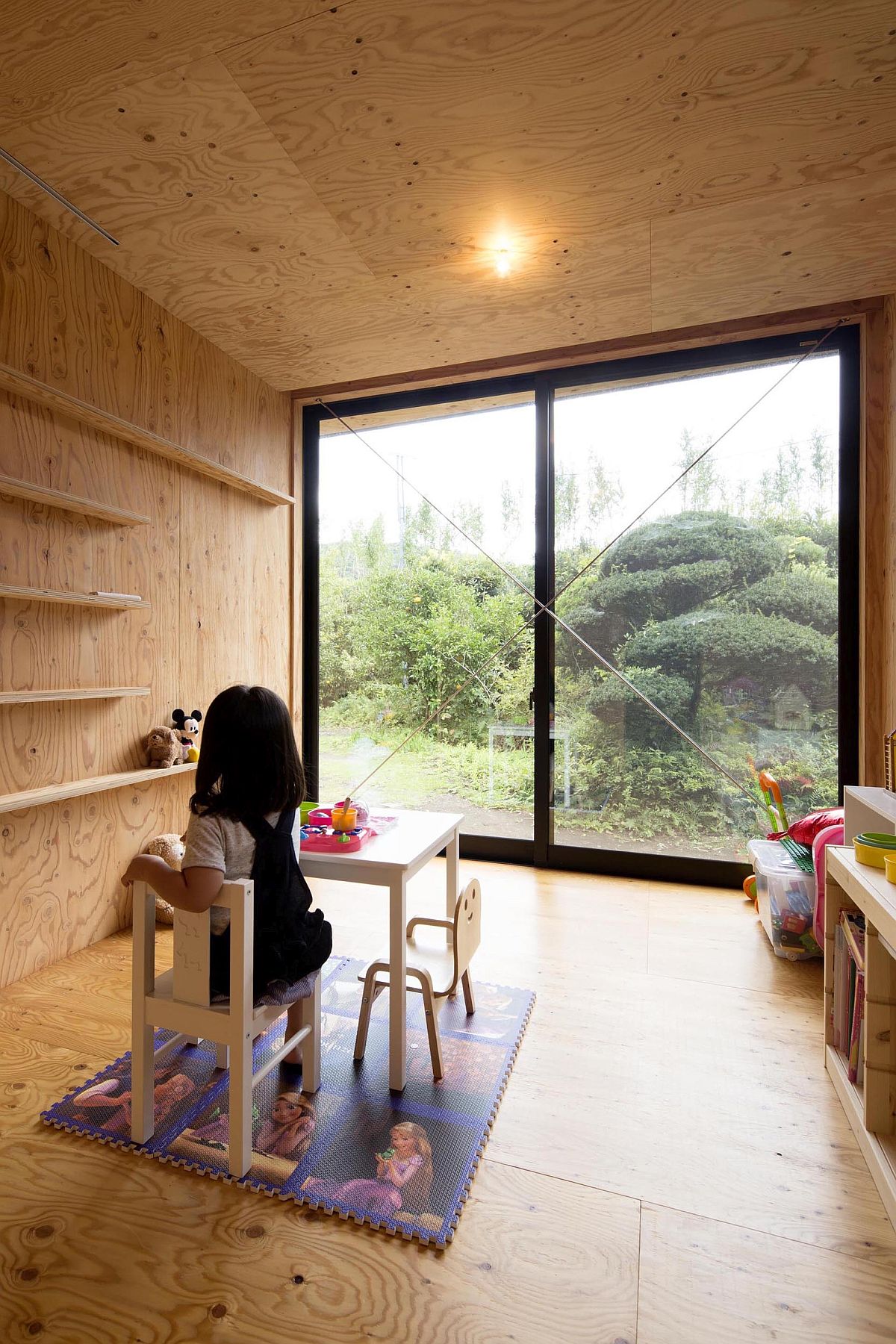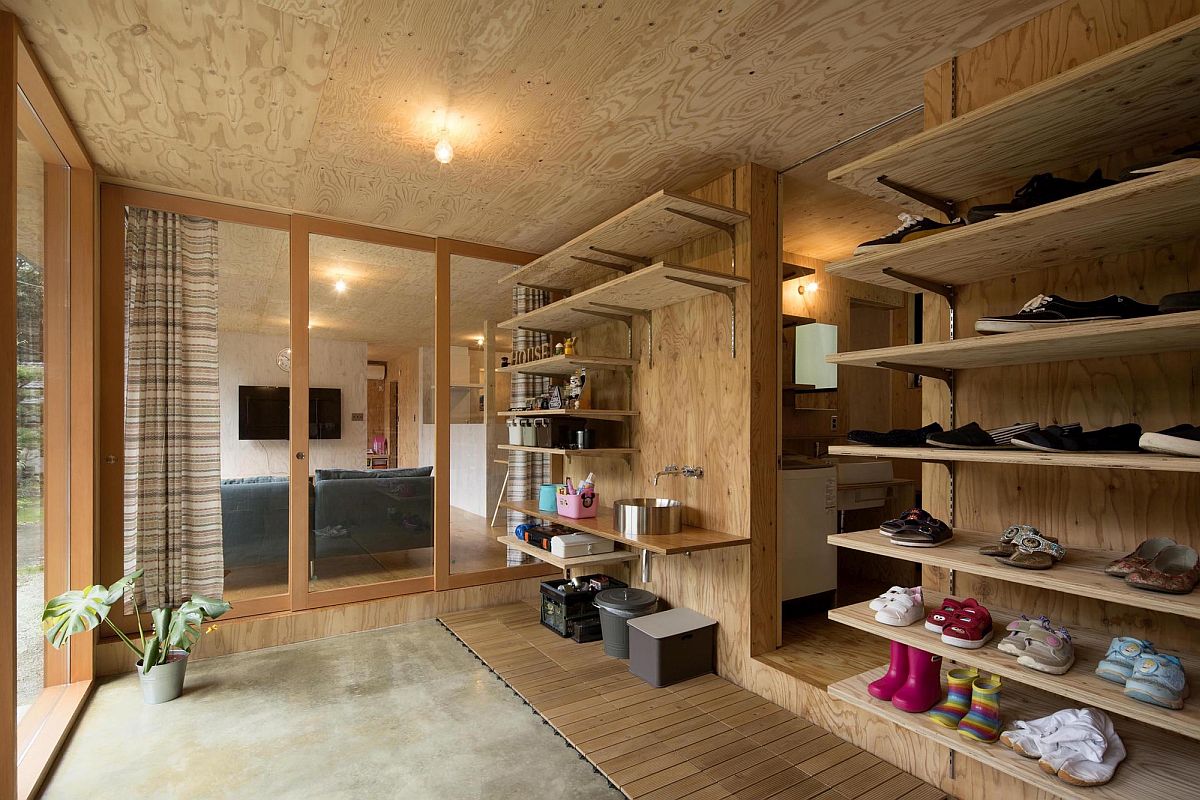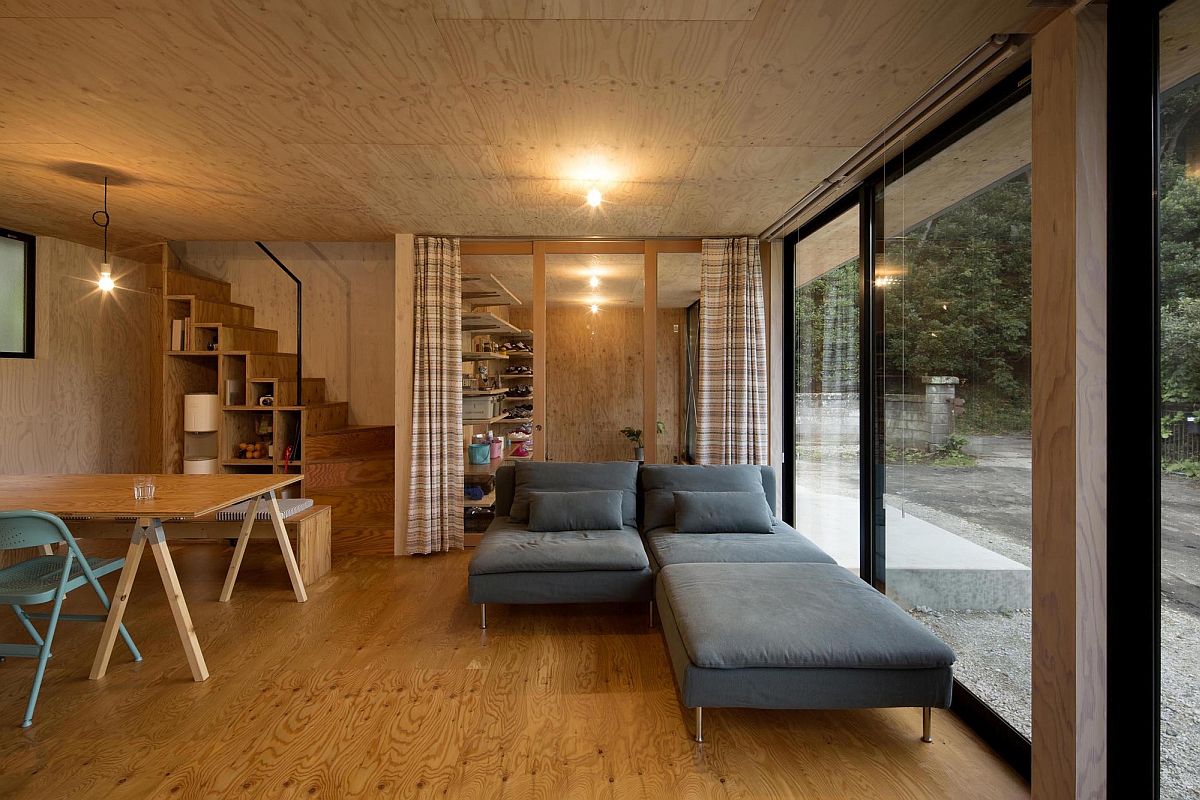 Minimal modern décor, a hint of innate simplicity that is native to Japanese design and warm lighting complete this exceptional and green home with a difference! [Photography: Shinichi Hanaoka]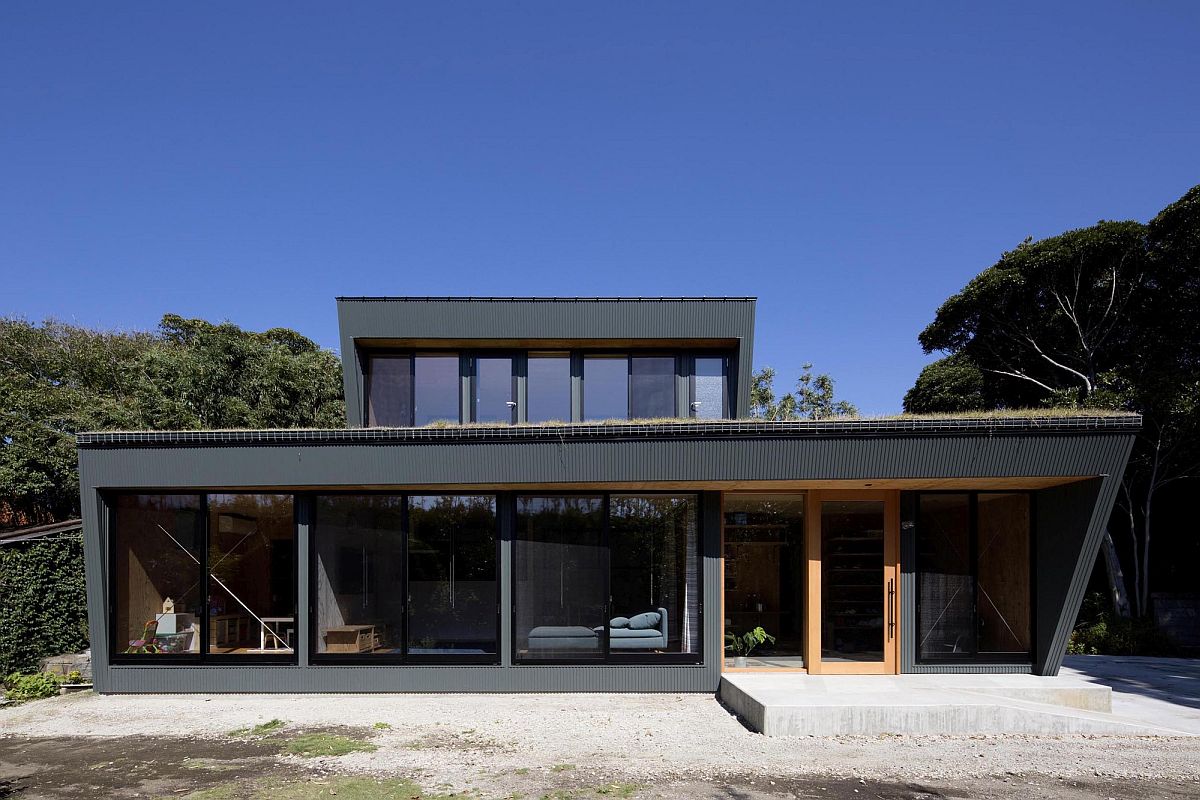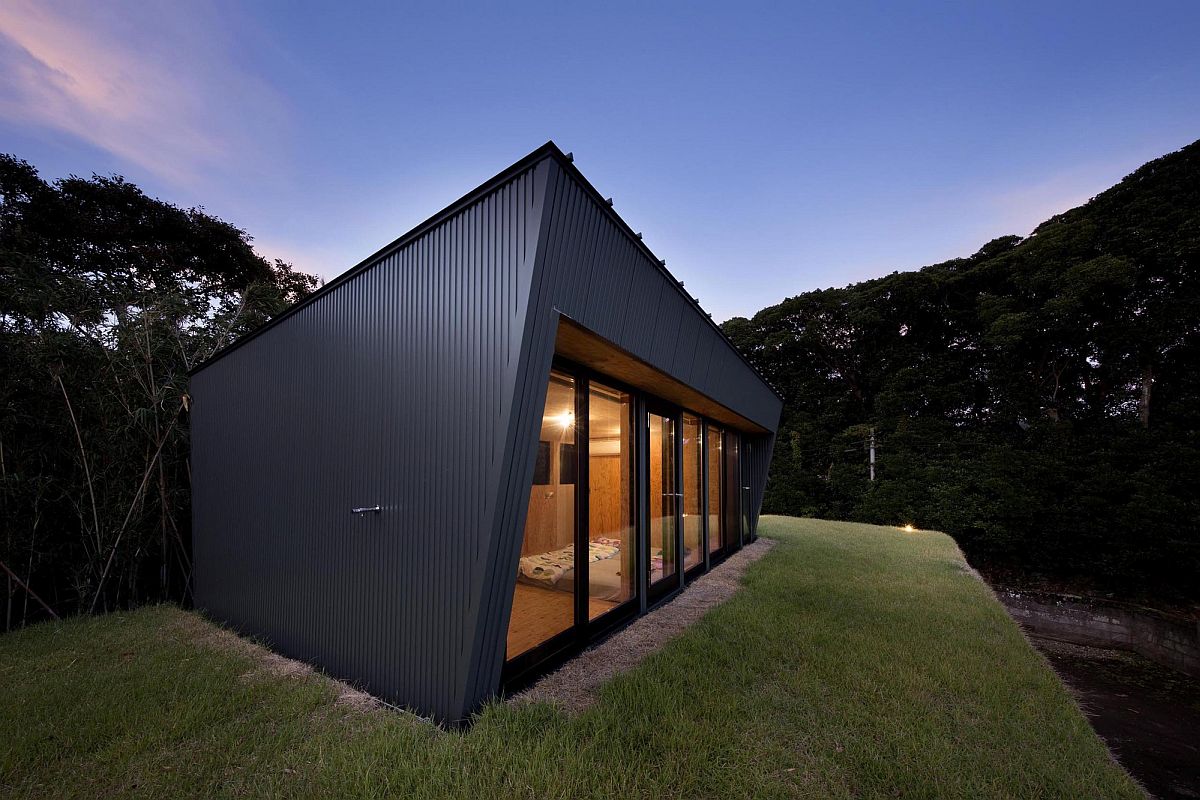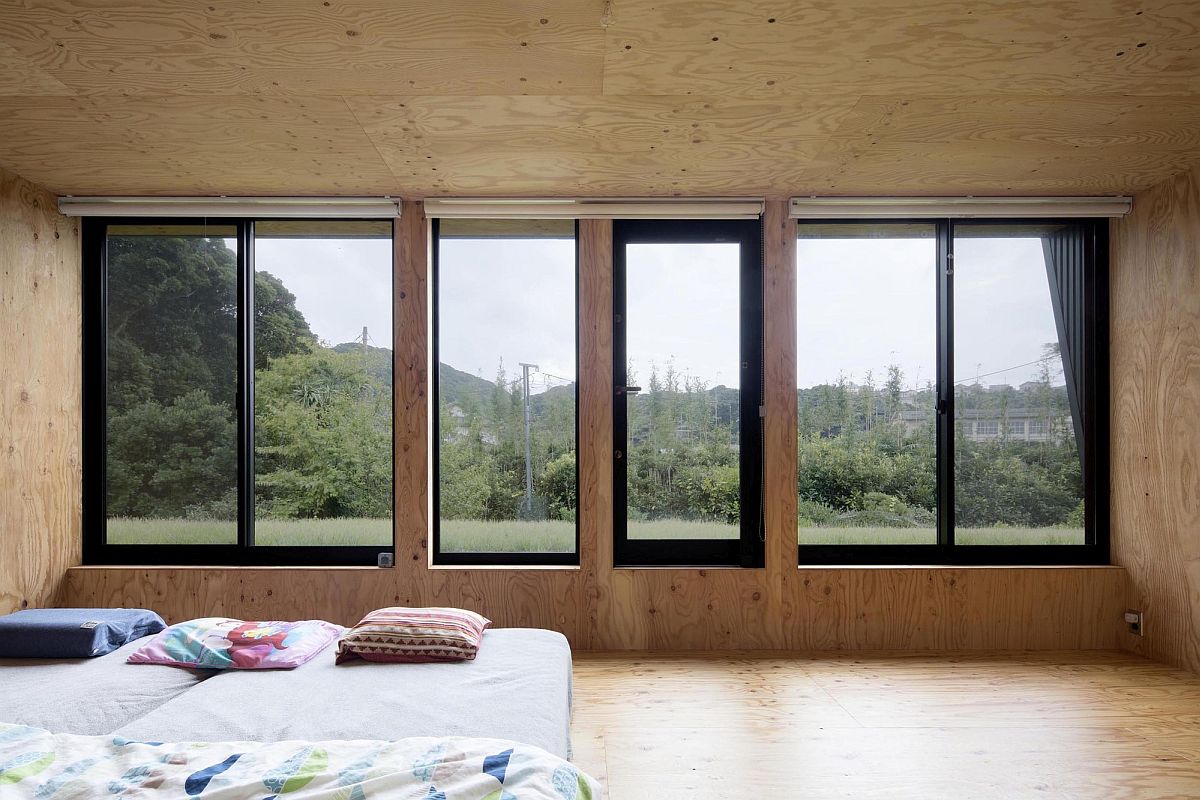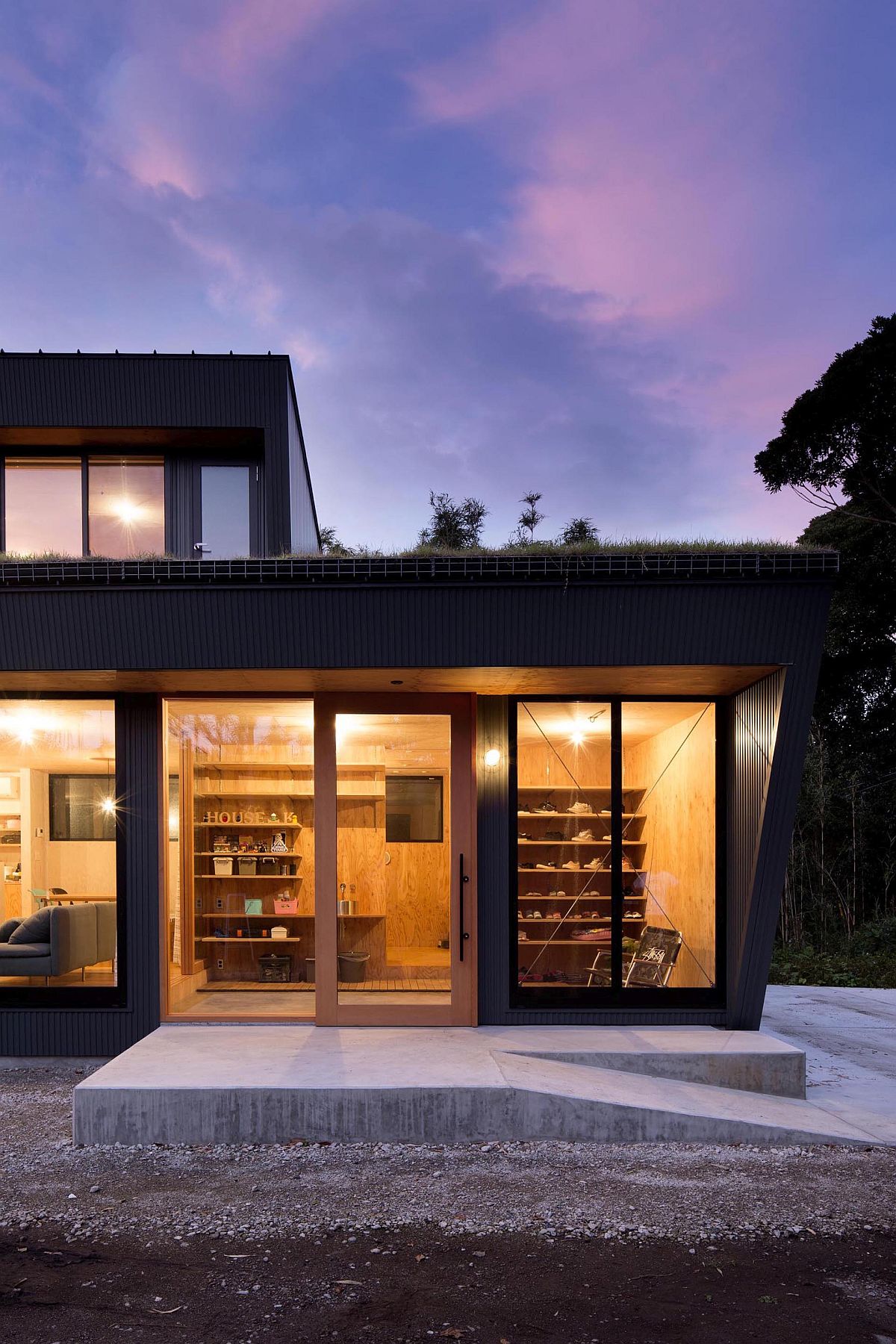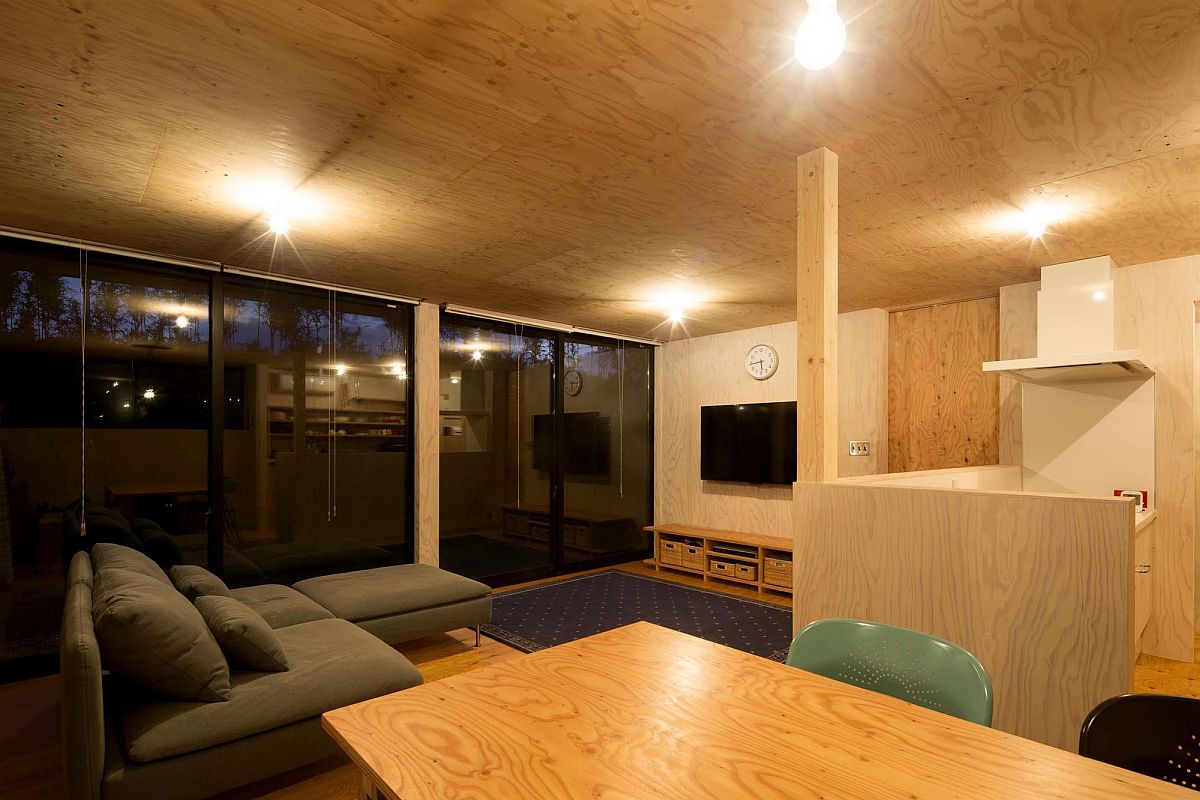 You're reading Sustainable Japanese Home with Grass Roof and a Breezy Modern Design, originally posted on Decoist. If you enjoyed this post, be sure to follow Decoist on Twitter, Facebook and Pinterest.