09 Sep

This Radically Narrow Home Just 2.3m Wide in London Finds New Space!




Those who have spent all their lives in a big city do not generally realize or value the many perks that come with such a life. Sure it can get noisy, hectic and congested at times. But then there is no problem a vacation around the Holiday Season cannot solve! Life in the city also comes with its own set of challenges and often finding space is one of the biggest obstacles. If you have just moved to a city, then you would be well aware of how hard it is to get a good rental home. Buying one is ever harder with every square meter adding to the cost. And it is in such a scenario that a home like the Slim House in Clapham, London designed ever so brilliantly by Alma-nac architects promises to provide the ideal solution!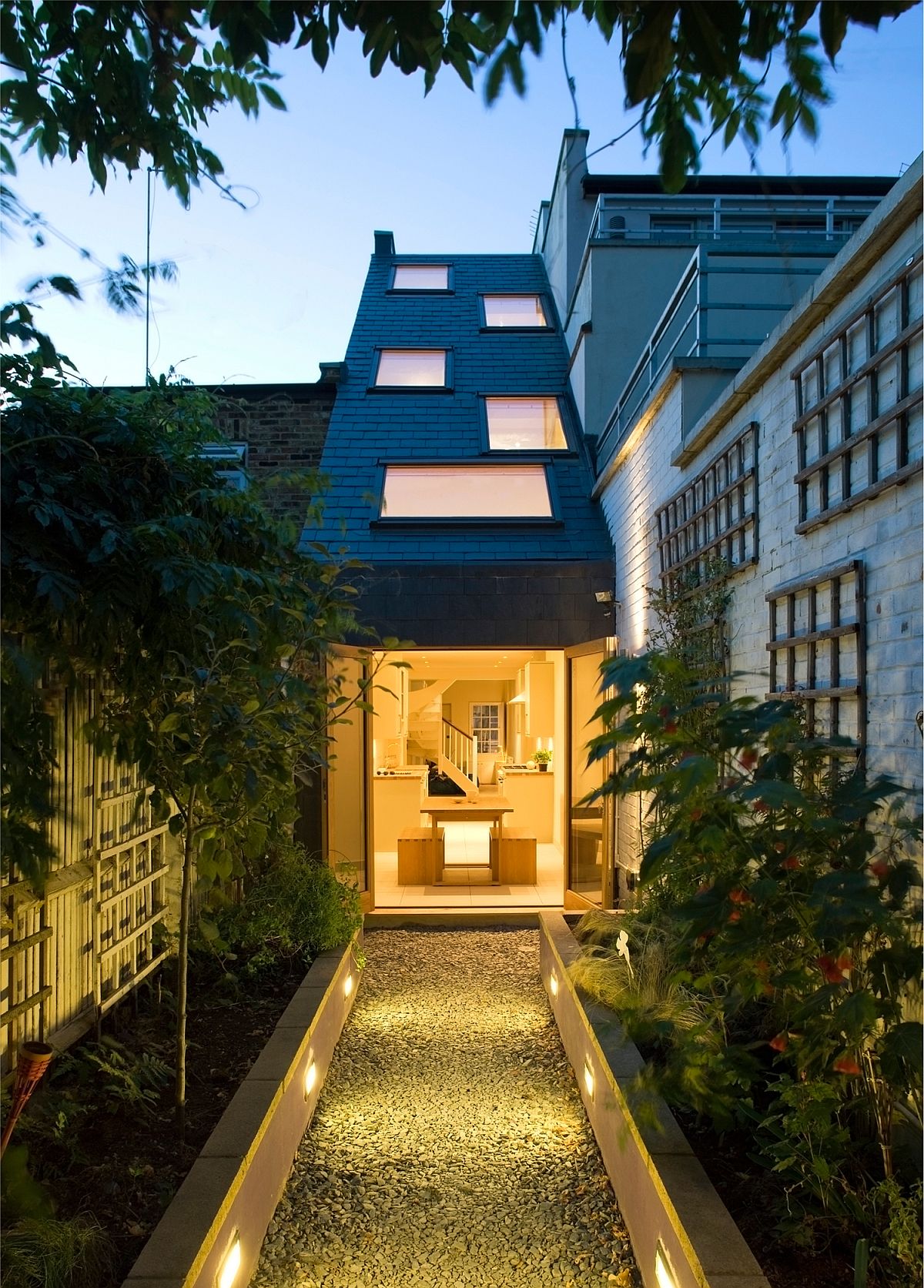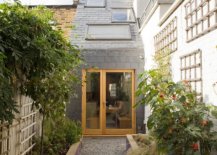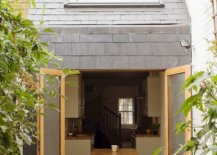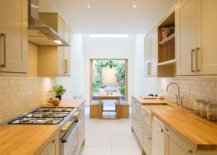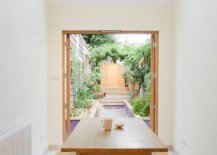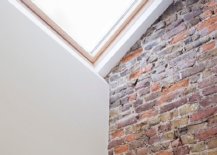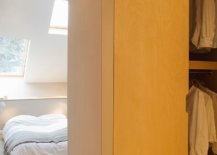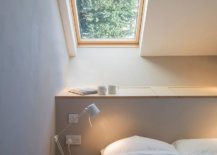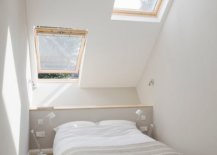 This incredible house sits between two large house (just about squeezes in, to be honest) and is no more than just 2.3m wide. Yet, you still have a fabulous interior that utilizes vertical space on offer and the once two-bedroom and bathroom home now houses four lovely bedrooms and wo bathrooms along with a fabulous dining area, kitchen and living space. Solutions like a cranked floor plan that gave birth to the double-height dining area, sloped roof with staggered skylights and nifty space-savvy features inside the home ensured that the narrow house feels much spacious than it really is.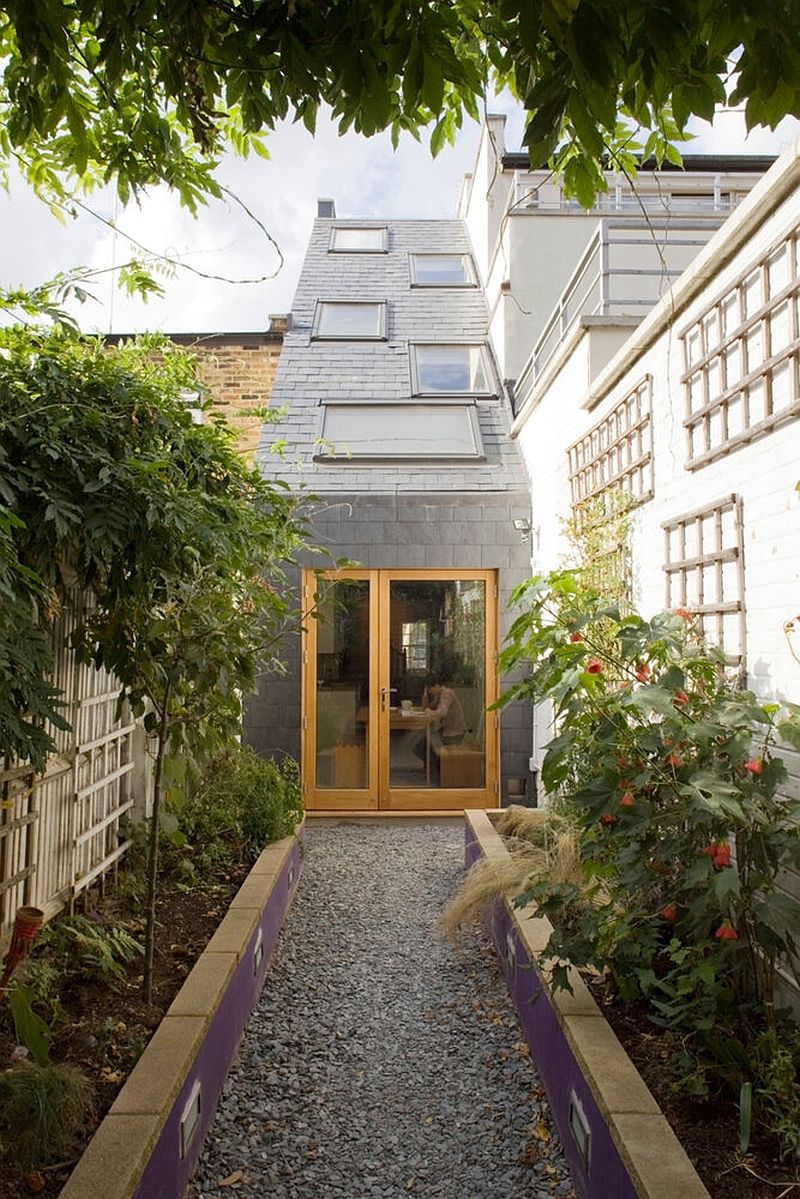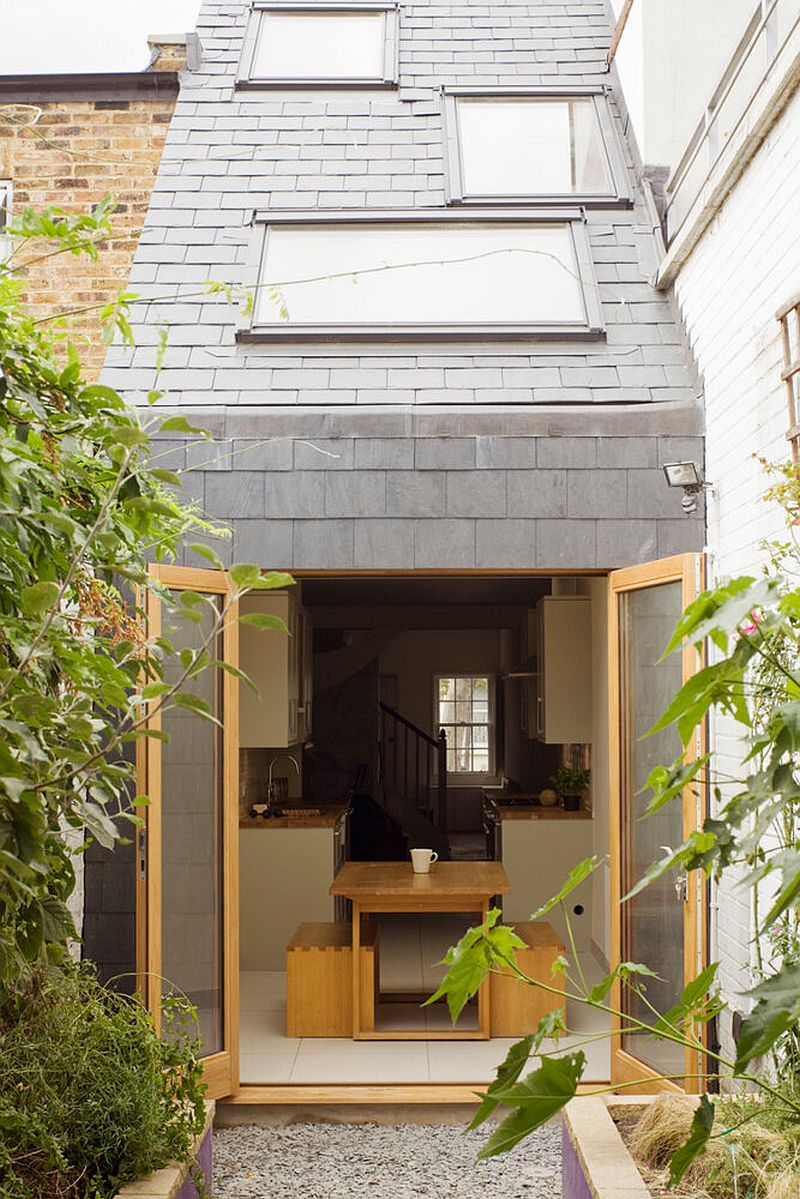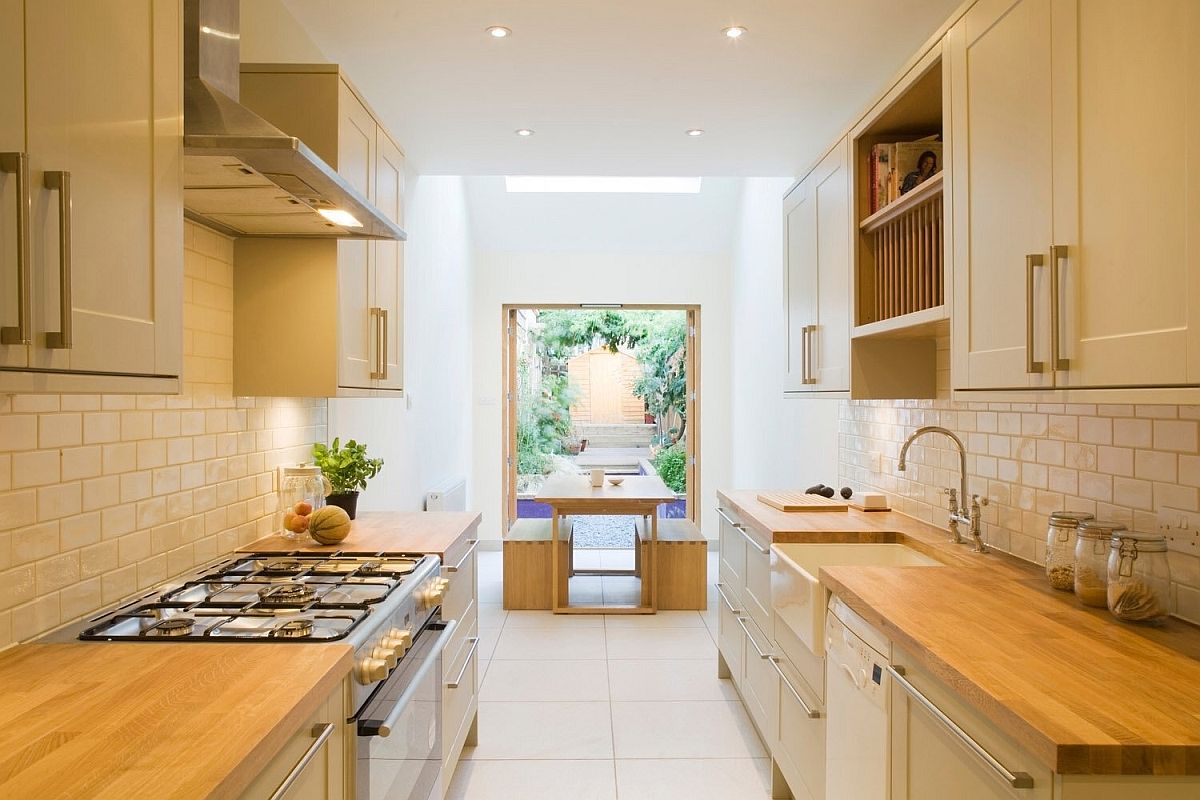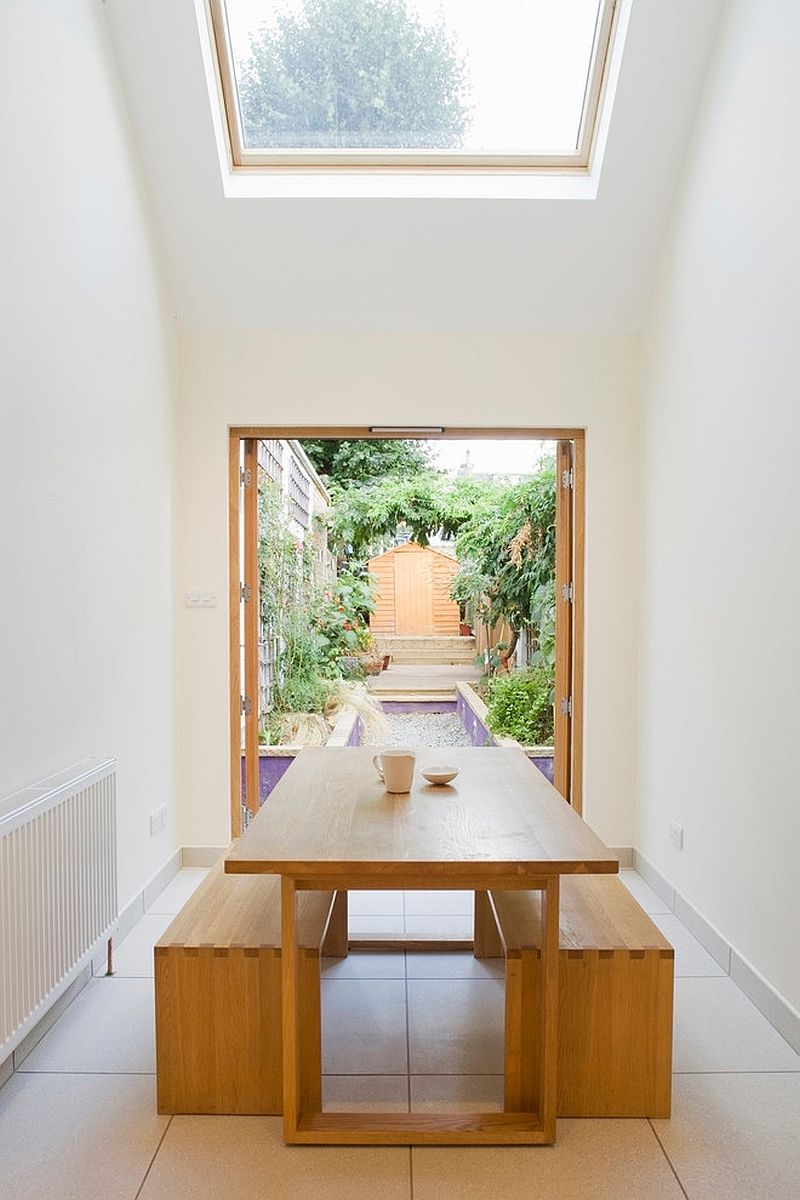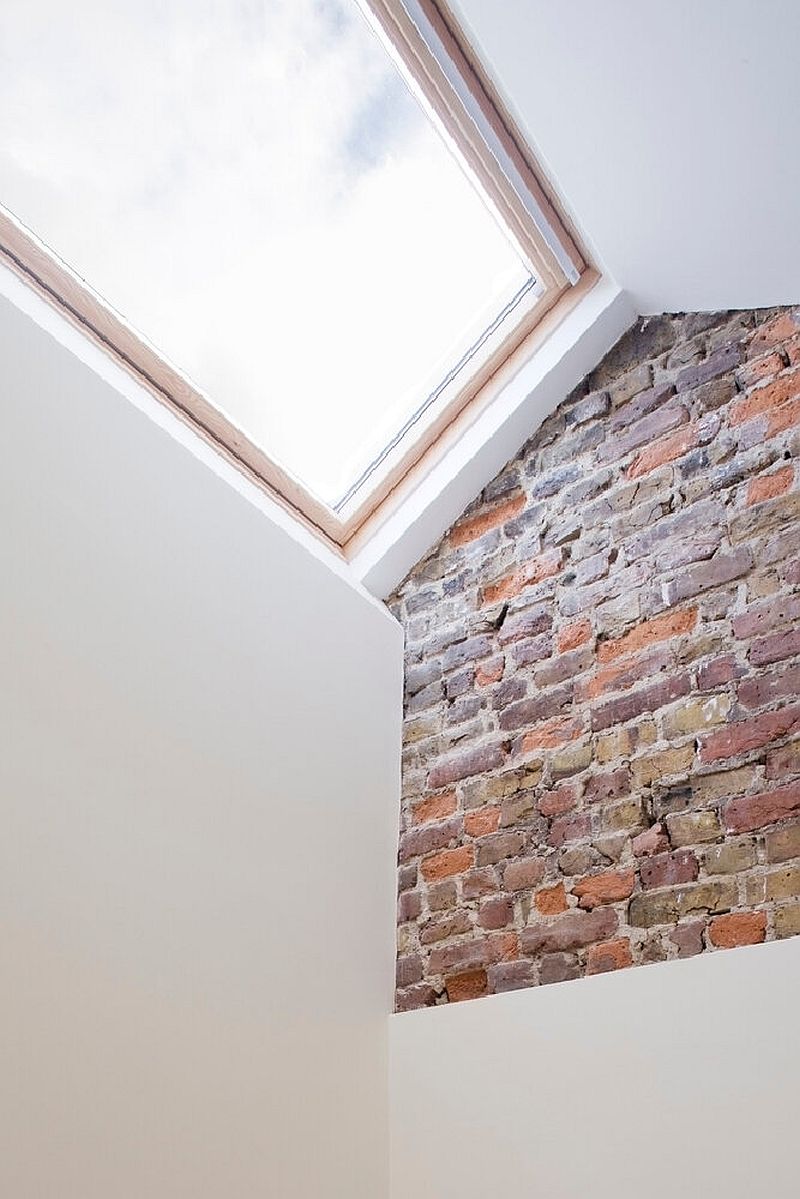 Slim House was renovated and remodeled on a limited budget, making this project even more special and showcasing how with proper planning and a talented set of architects willing to go the extra mile, pretty much no space is too small for a comfortable modern home! [Photography: Richard Chivers]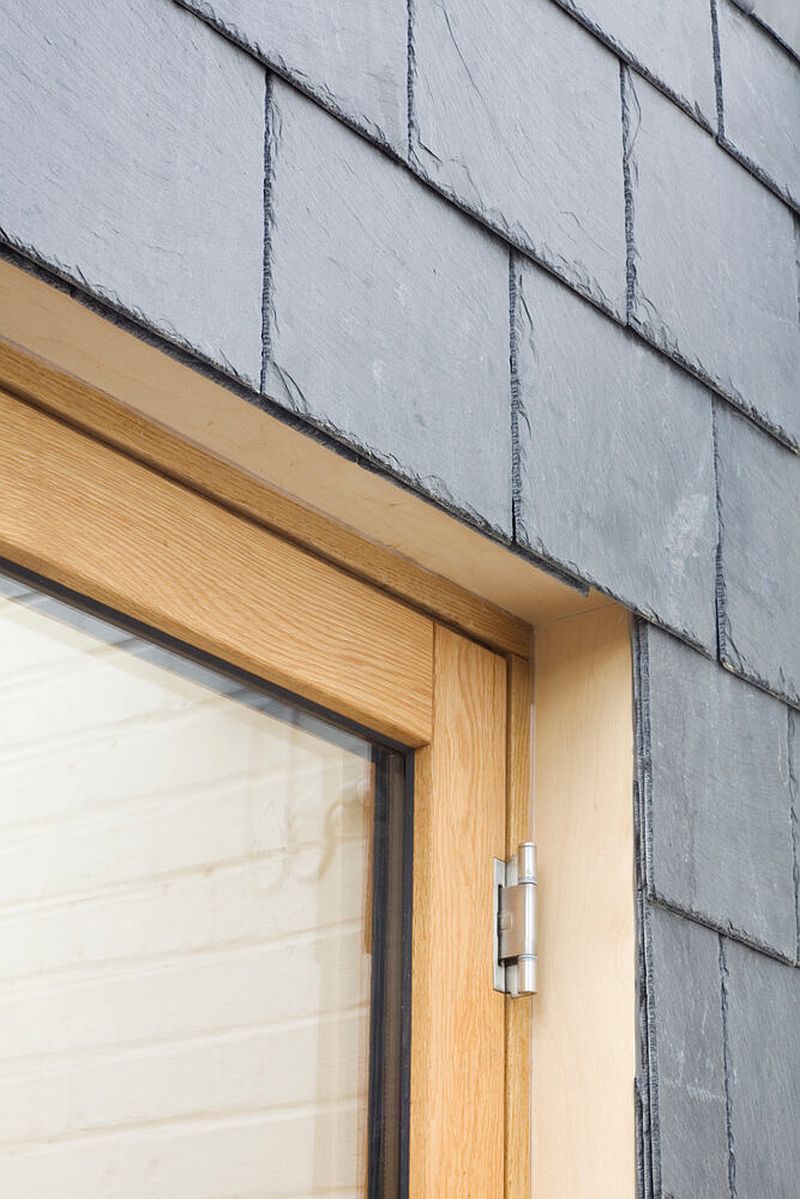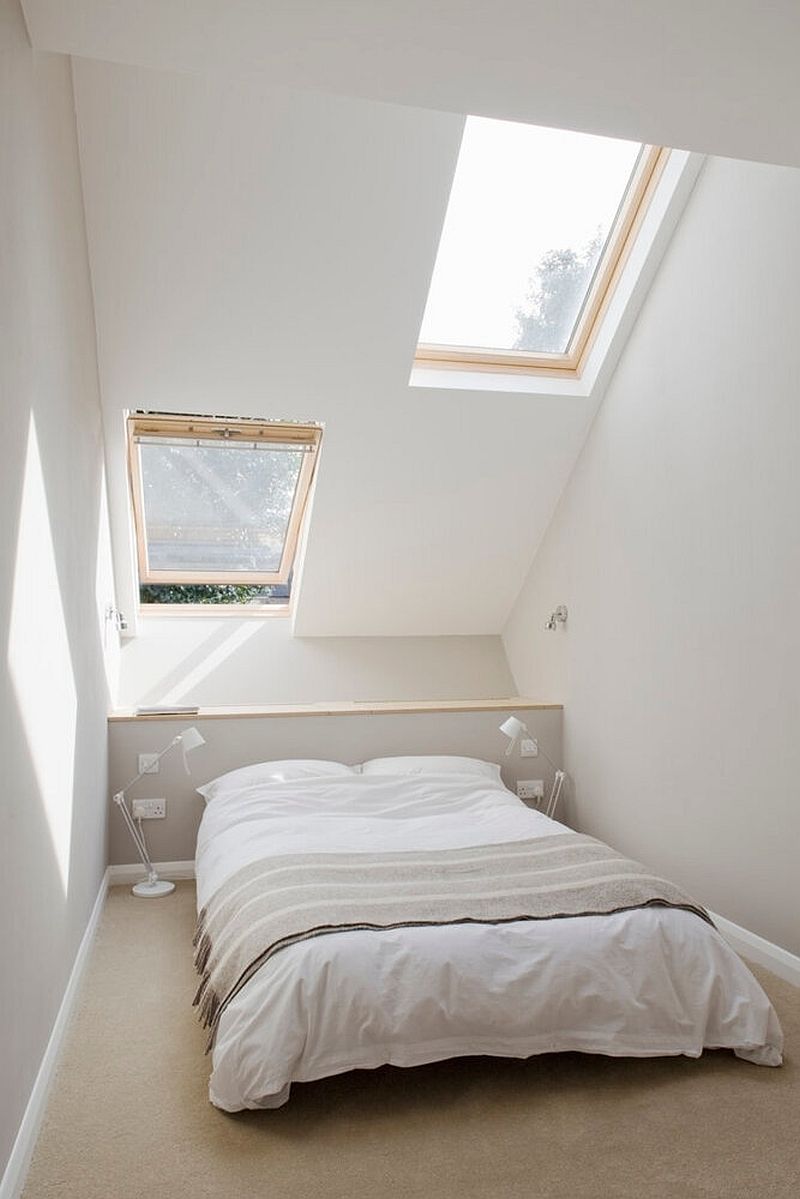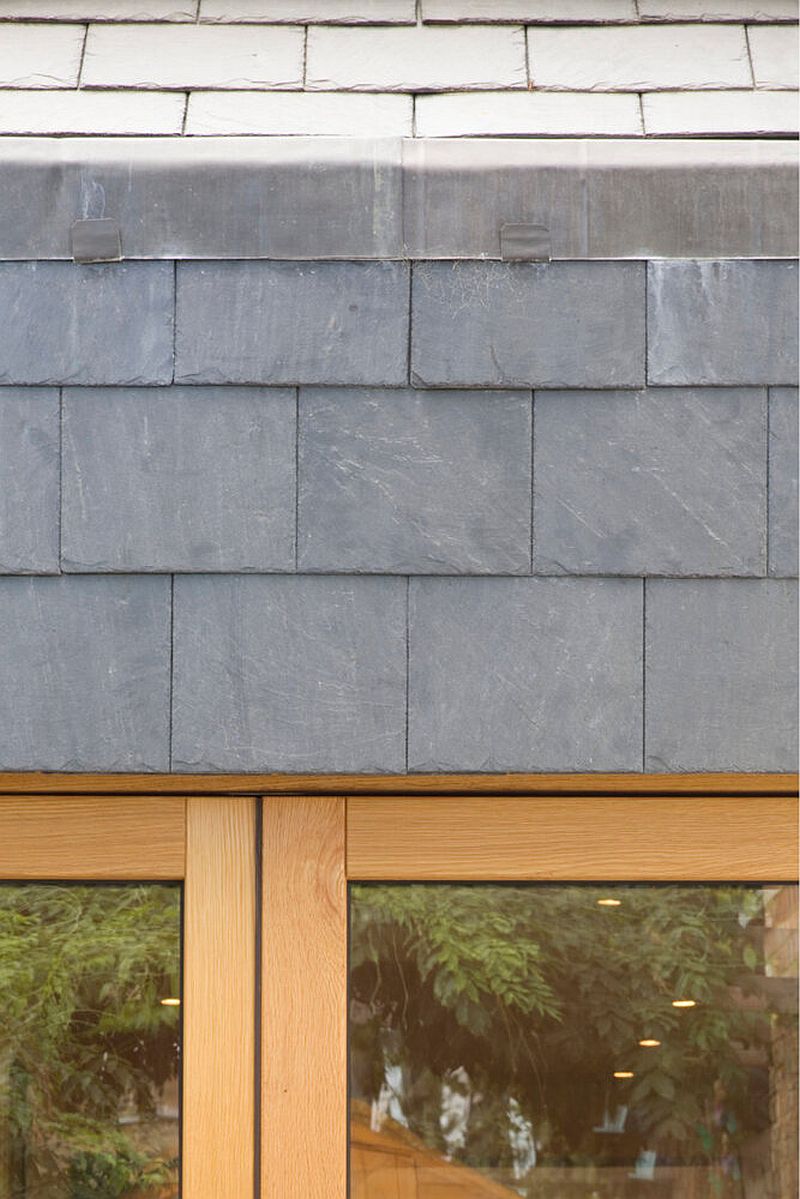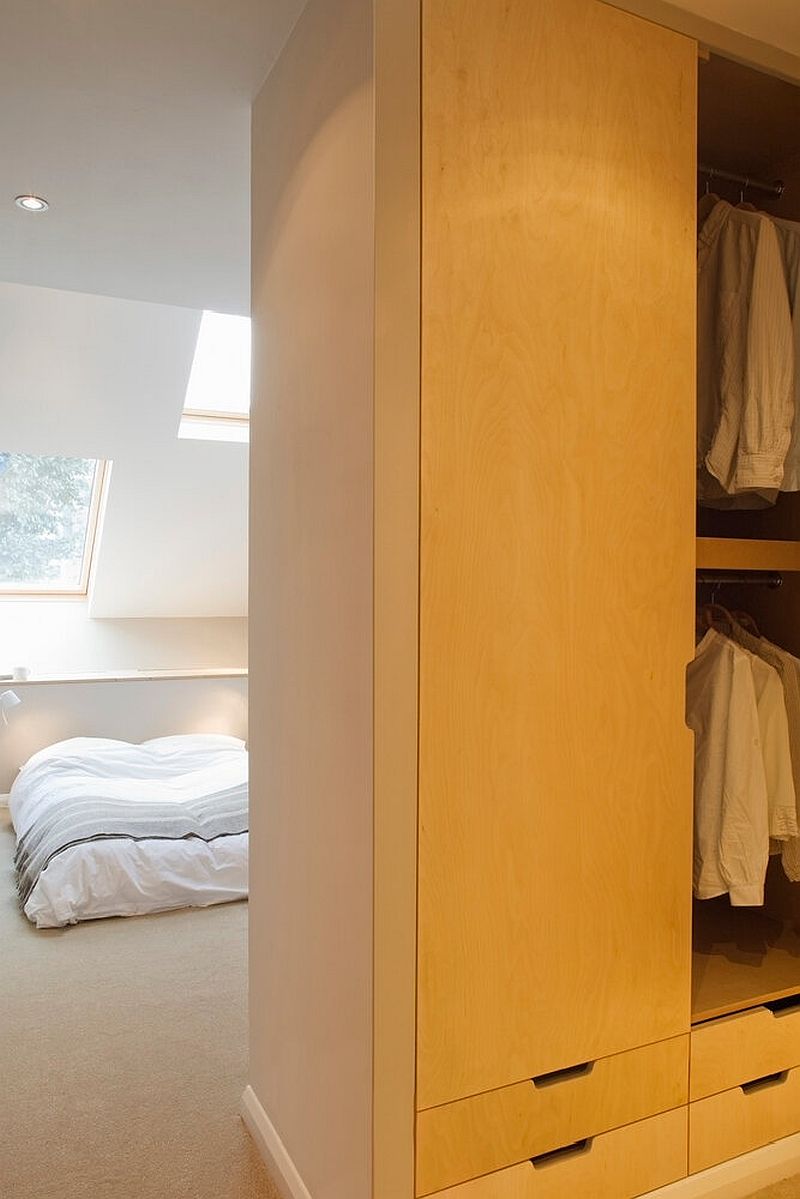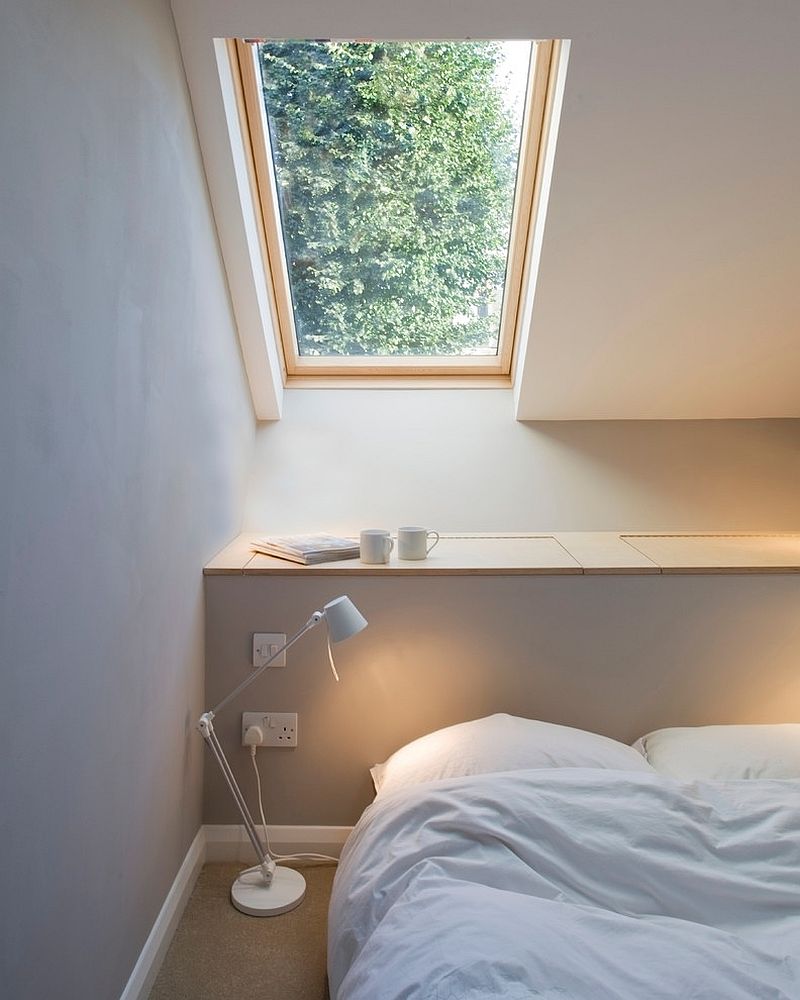 You're reading This Radically Narrow Home Just 2.3m Wide in London Finds New Space!, originally posted on Decoist. If you enjoyed this post, be sure to follow Decoist on Twitter, Facebook and Pinterest.