21 Sep

Three-Level Modern Family Home in Vancouver with a Cozy Wooden Exterior




If you love a home that is draped in the warmth of wood, then the Collingwood Residence is one for you. Designed by BLA Design Group, this spacious, multi-level family home in Vancouver has been clad extensively in wood both on the outside and the inside. The house feels both private and open at the same time with the street façade being clad entirely in wood while the rear with its floor-to-ceiling glass walls and sliding doors creating a seamless interface with the garden outside. A small garden and a curated walkway leads to the entrance of the house and the entry room welcomes you with minimal style and a staircase.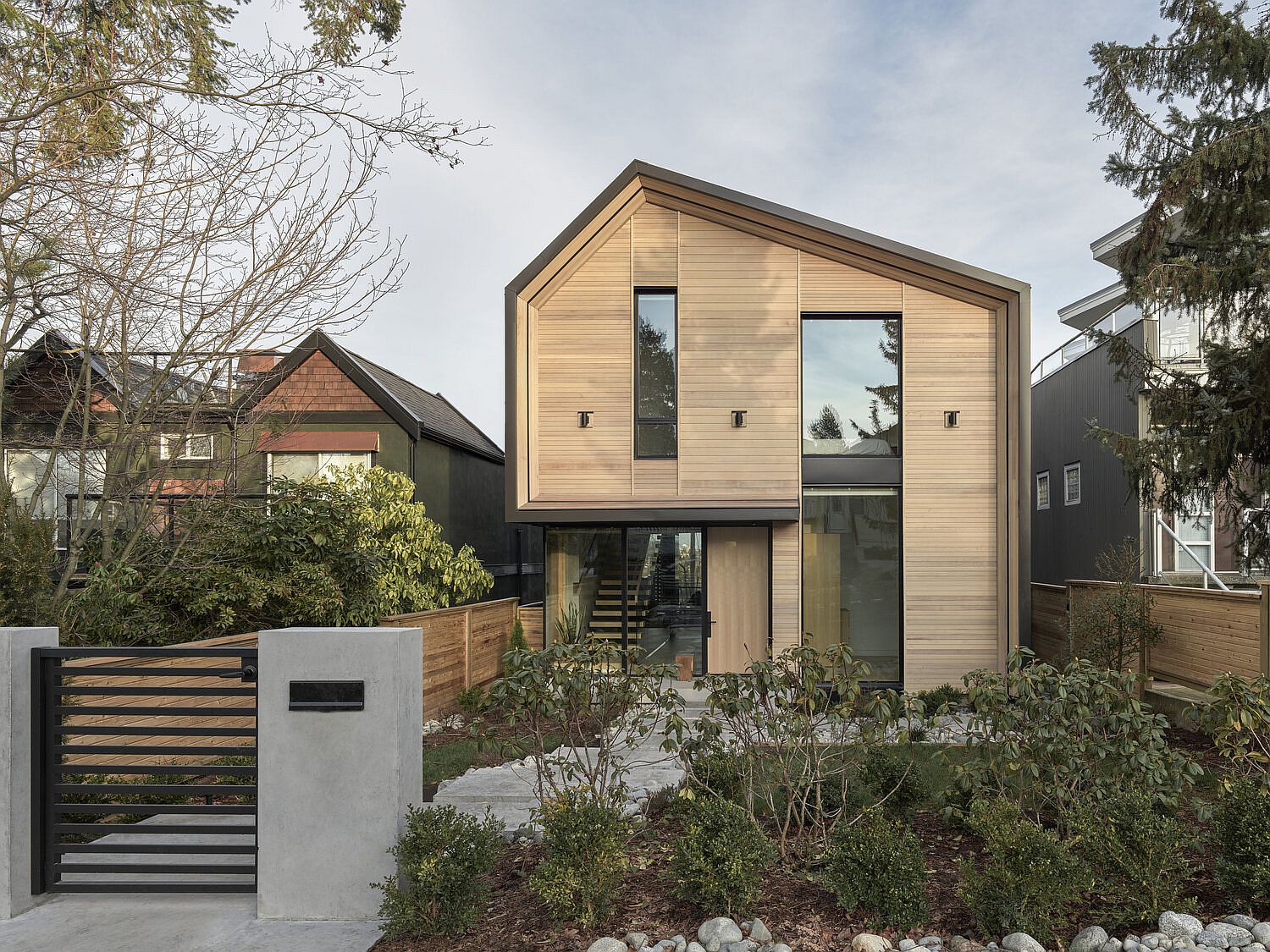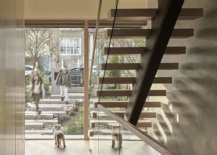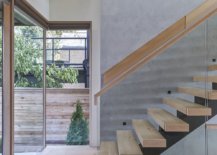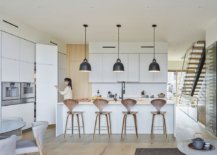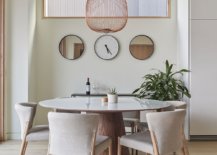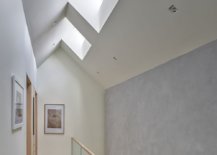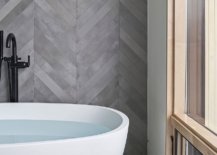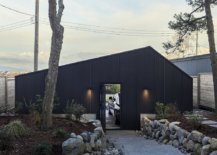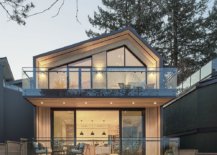 Overall style of the home is minimal with the backdrop being anchored in white and shades of light gray. Elegant wooden accents in every room of the house usher in visual and textural contrast while a flood of natural light finds way into every level of the house. Décor like the round dining table and slim chairs, custom windows seats and bar stools bring a certain Scandinavian style to a home that is otherwise contemporary and refined. In the bathroom chevron-patterned tiles behind the white standalone bathtub and gray hexagonal tiles around the vanity mirror add to this restrained use of pattern in different rooms of the house.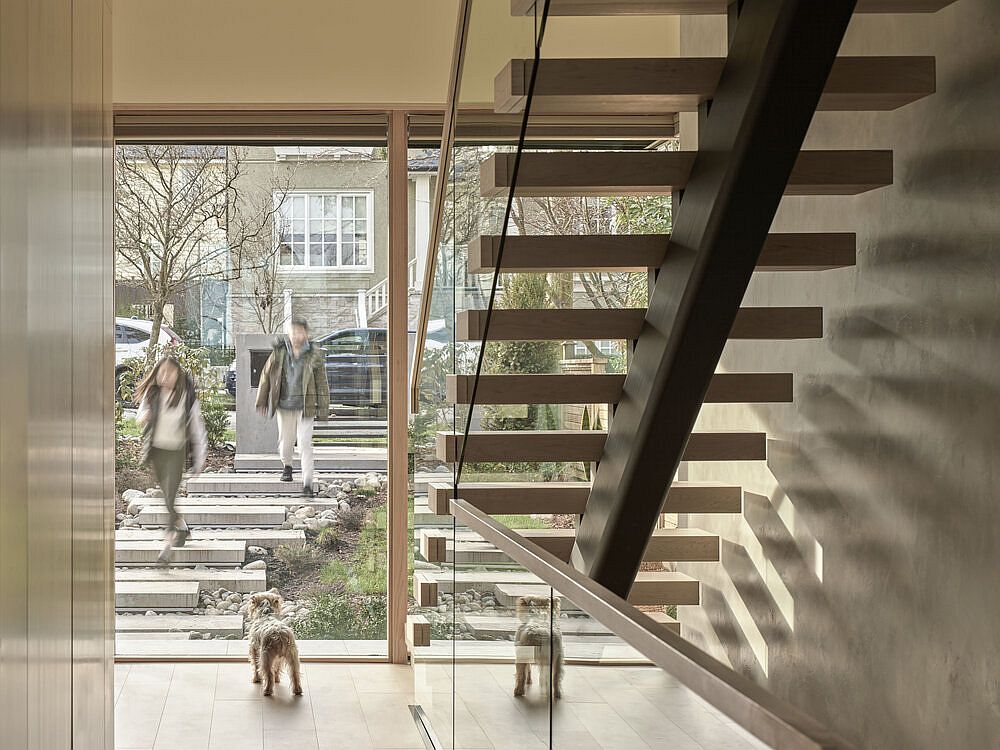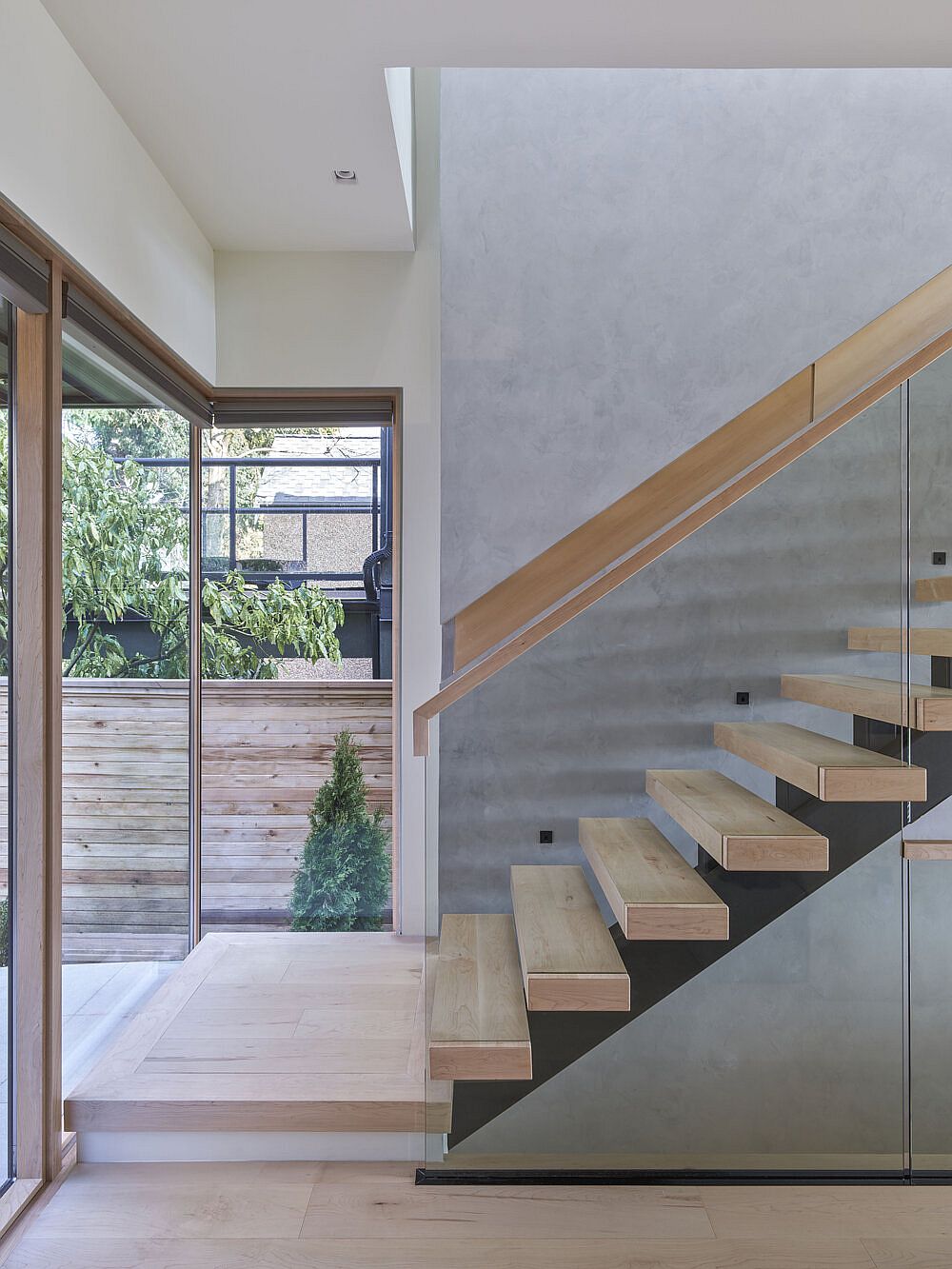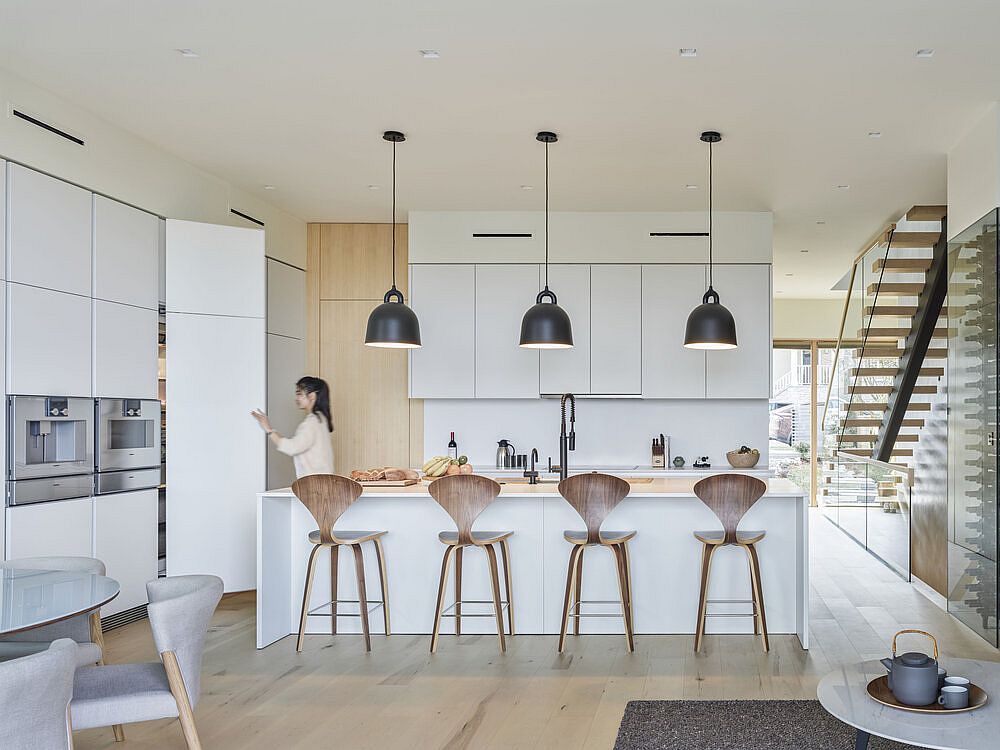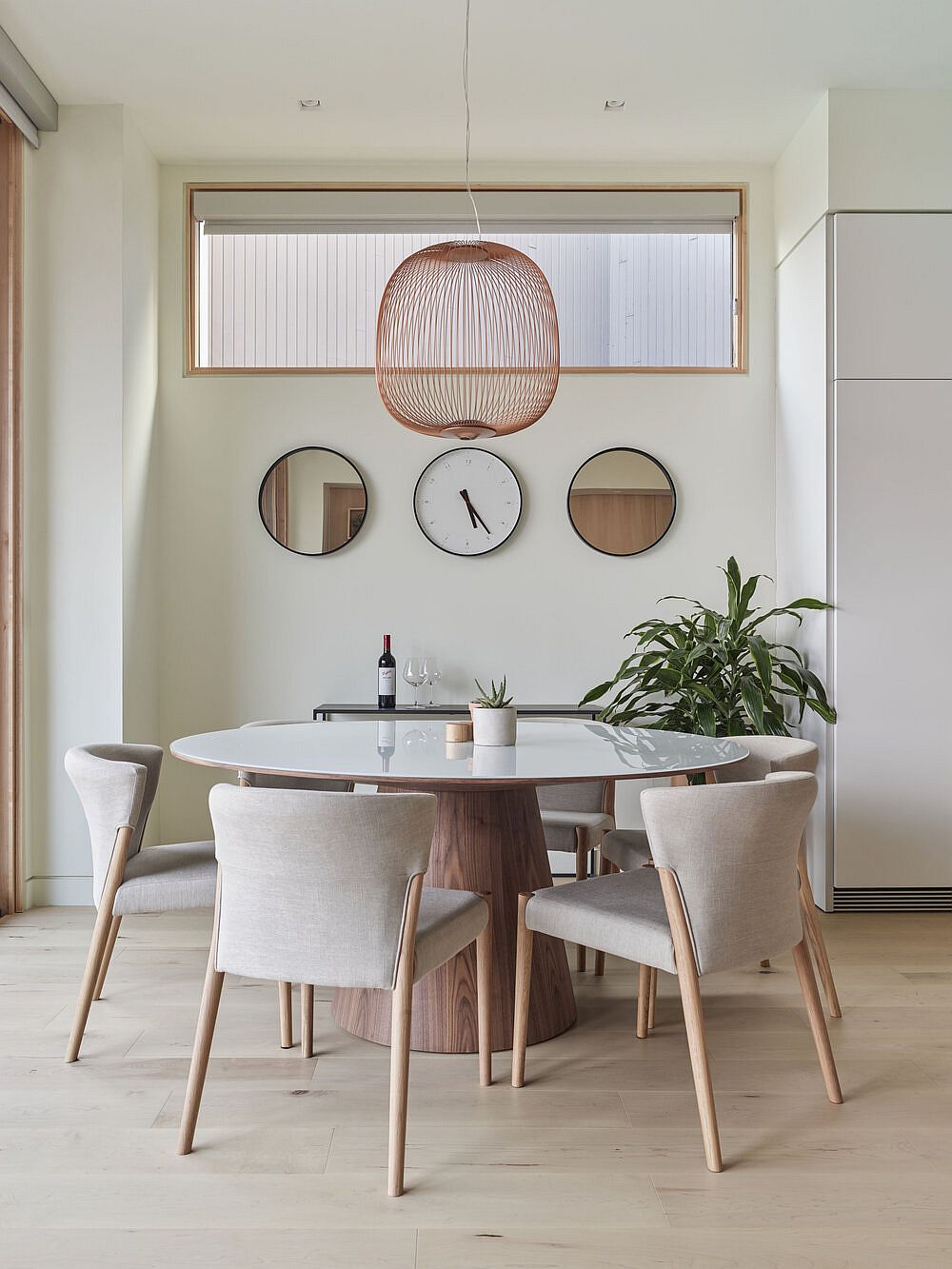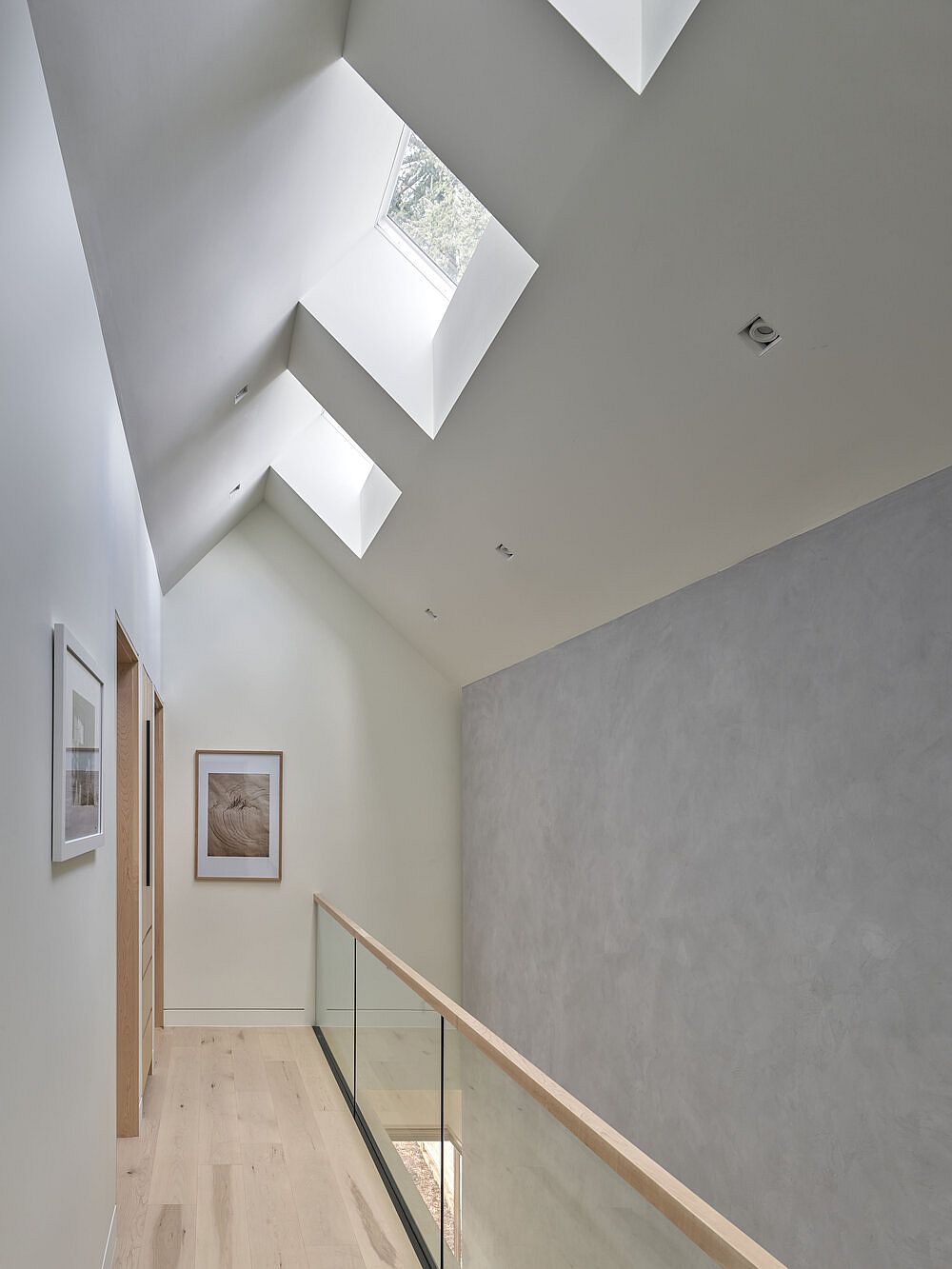 Large weeping rear decks that stretch into the garden area, a dark, dashing garage and smart lighting complete this ingenious Canadian home that is deigned for comfortable family living. [Photography: Andrew Latreille Architectural Photography]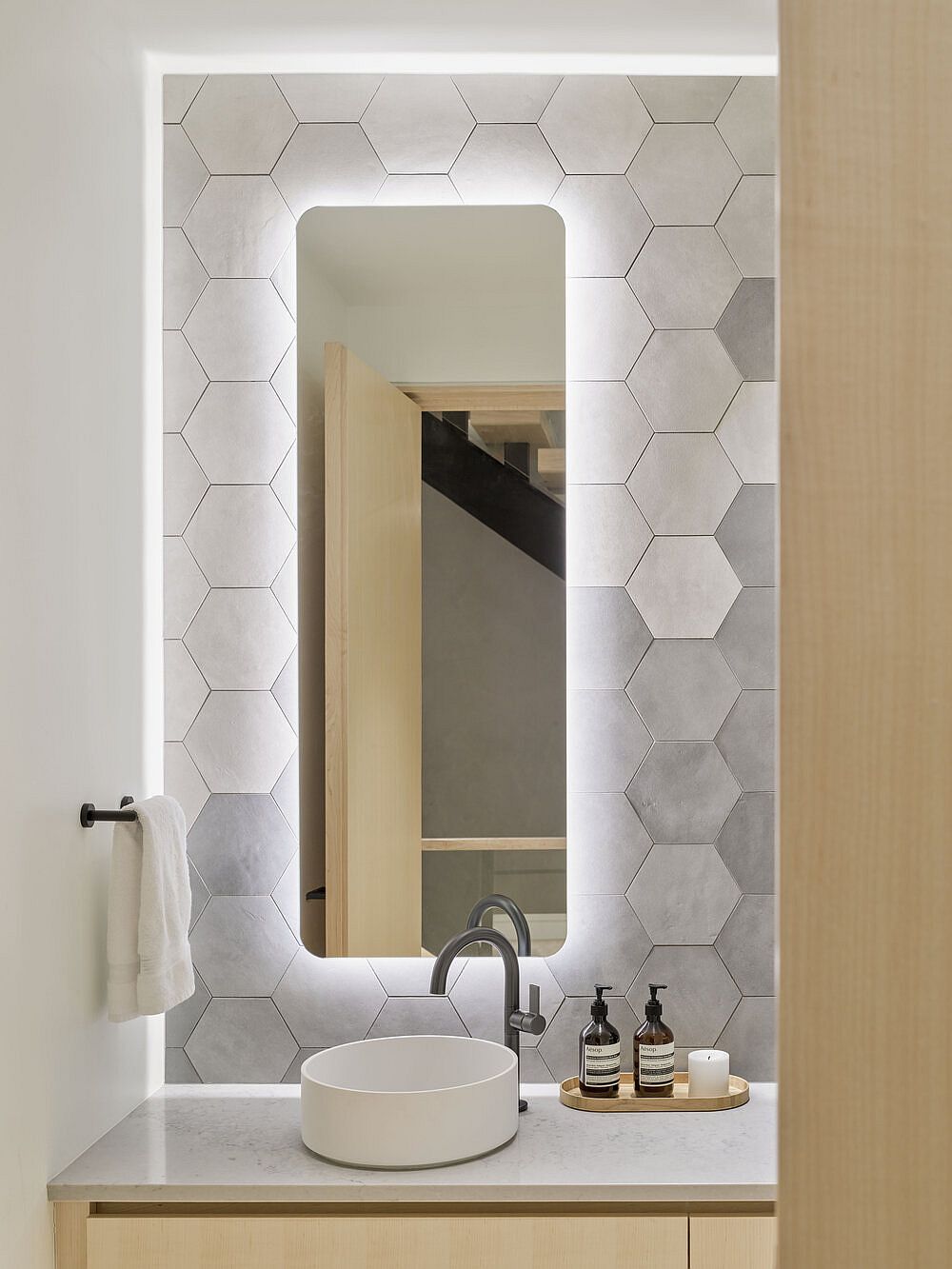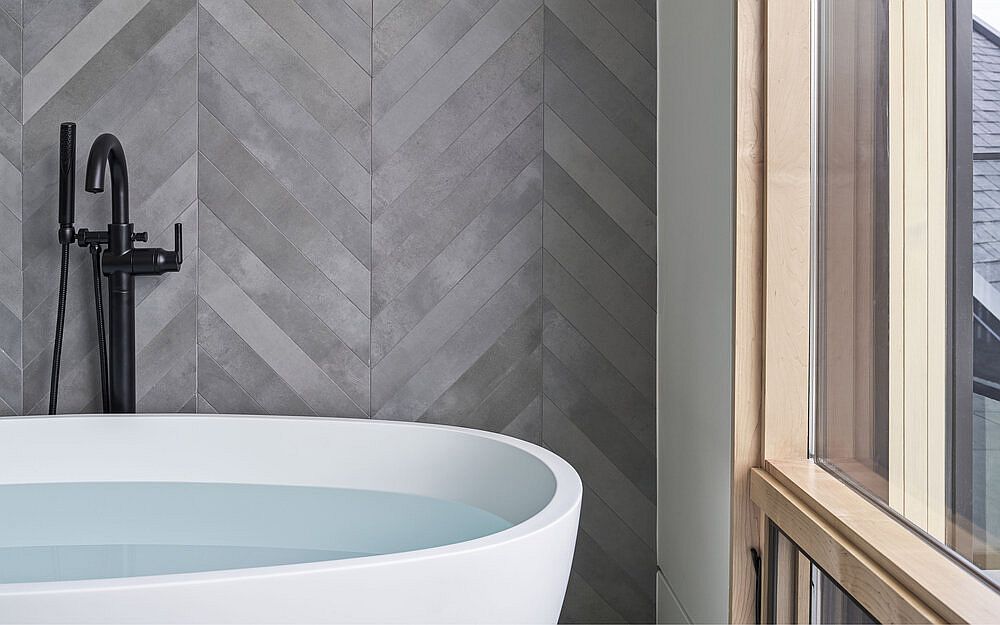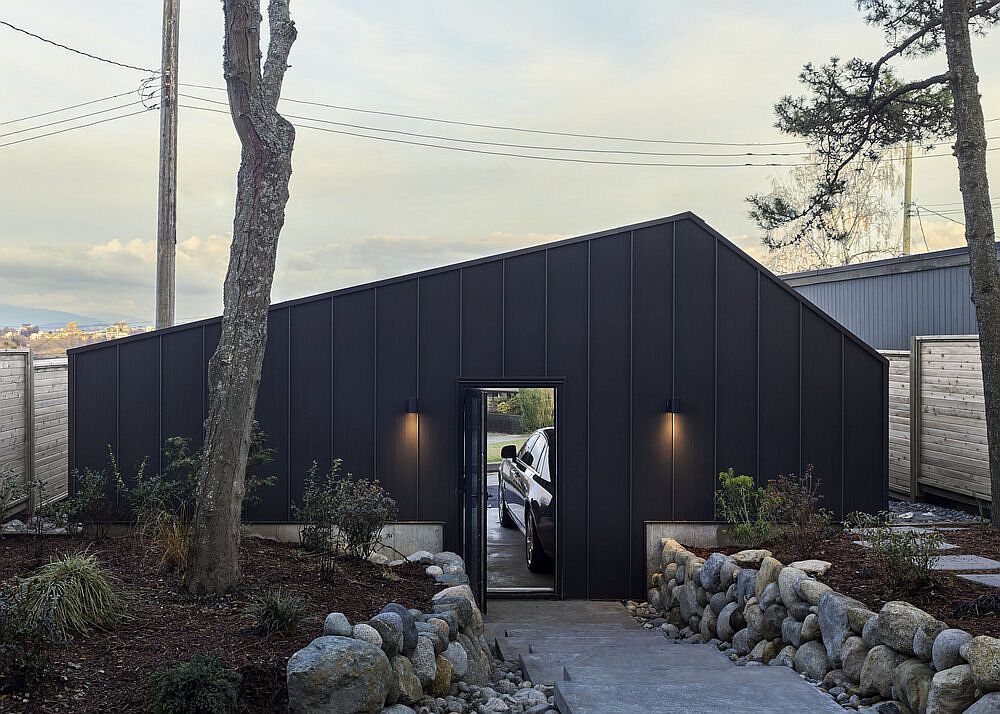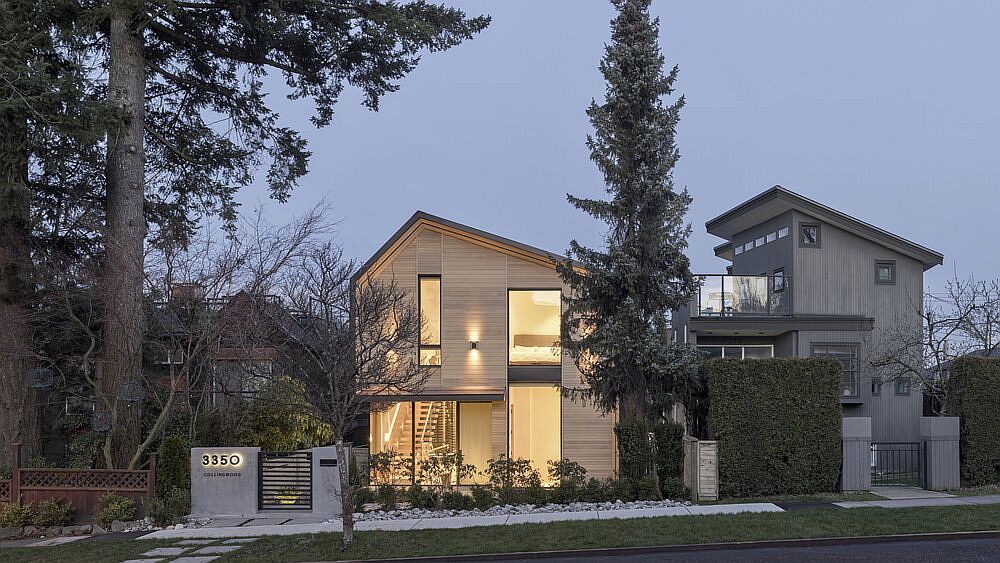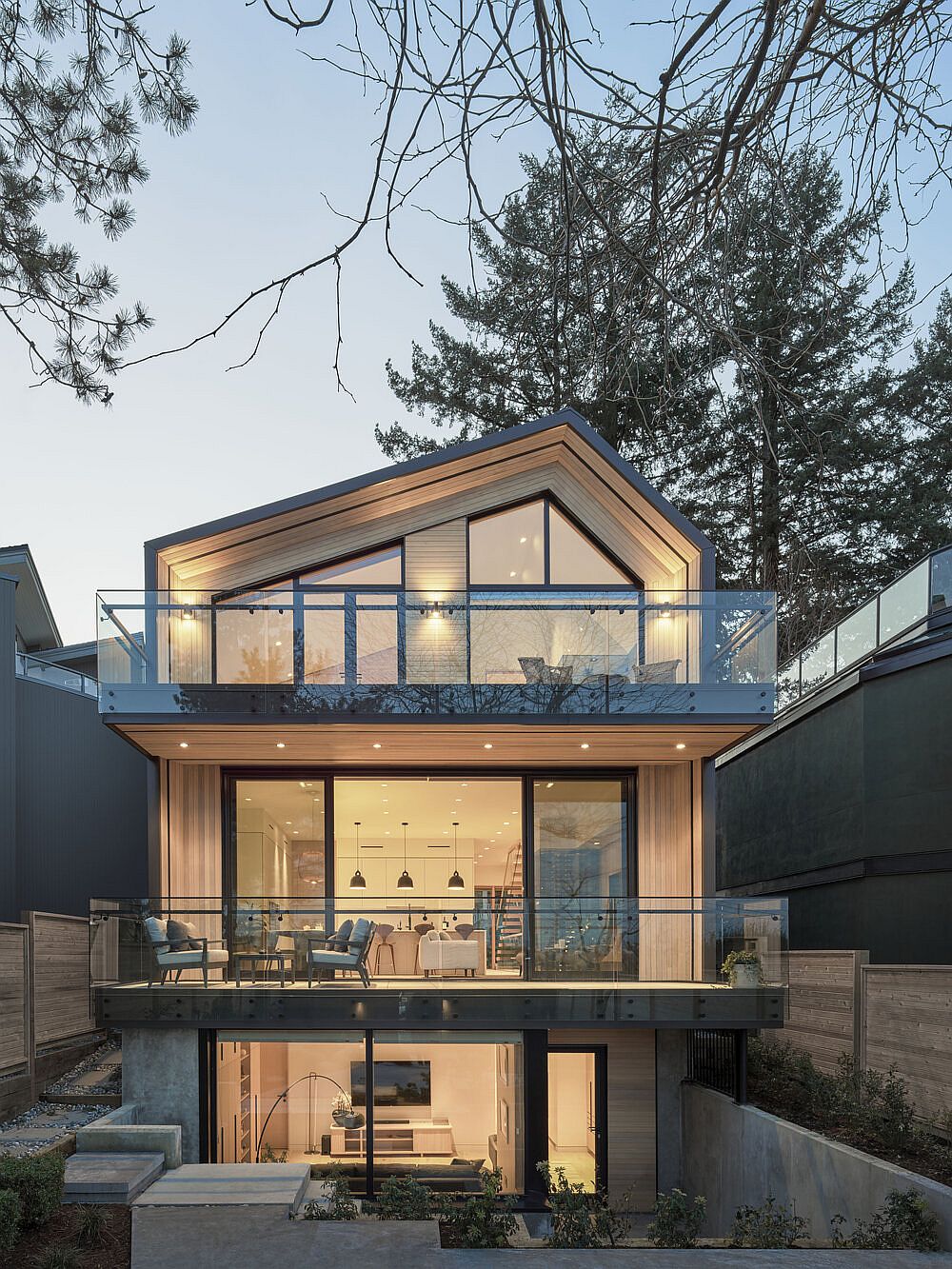 You're reading Three-Level Modern Family Home in Vancouver with a Cozy Wooden Exterior, originally posted on Decoist. If you enjoyed this post, be sure to follow Decoist on Twitter, Facebook and Pinterest.