28 Jul

Underground Pool and Spa Bring Luxury to this Lavish Contemporary Home




In a time when global pandemic is keeping many of us indoors almost all the time, it does help immensely to have a home where you can enjoy the health benefits of a cool dip and a lovely time in the spa. That is exactly what you get with the fabulous Saar Pool & Spa for a Private Residence designed by Vastu Shilpa Consultants in Ahmedabad, India. The new underground pool area along with a refreshing spa at its heart was planned as an extension to the already existing contemporary home. This was accomplished by creating a new underground level where you now have a large lap pool, gym and spa that anchors it all!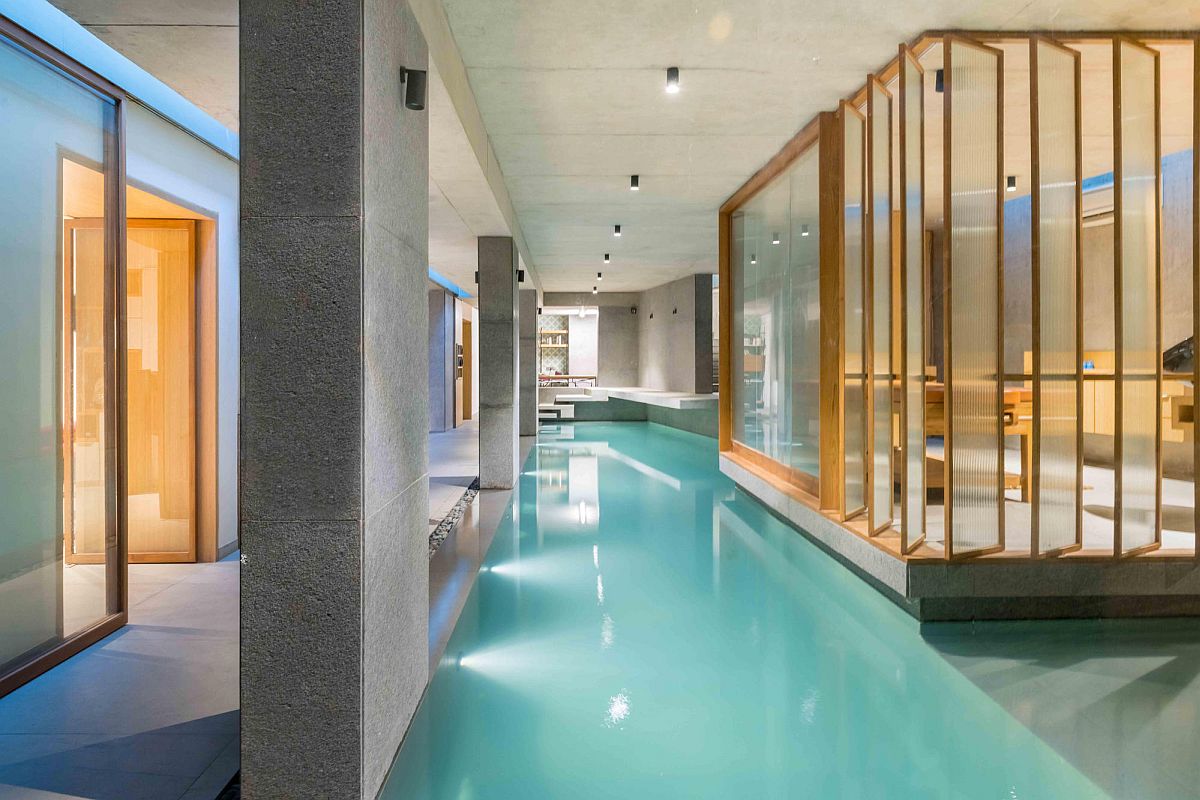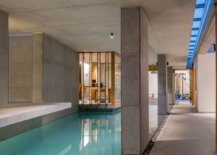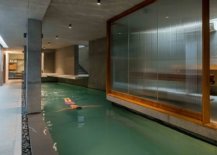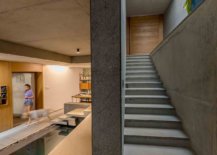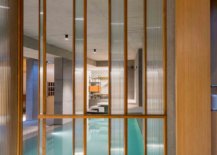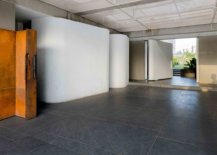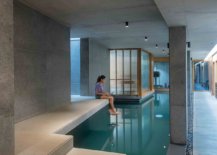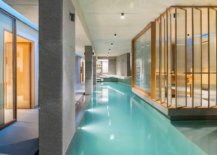 The most impressive feature of the new underground level is definitely the gorgeous spa with its ribbed glass louvers that seems to float like a bright white lantern in middle of the pool. The spa gives way to a gym with a staircase leading directly to a stone slab on the pool. On the other side is another stairway that leads directly from the main house to the area around the lap pool. These two openings do much more than just provide access as they also usher in ample natural light. It is this natural light coupled with smart recessed lights that gives the underground level a serene, relaxing atmosphere.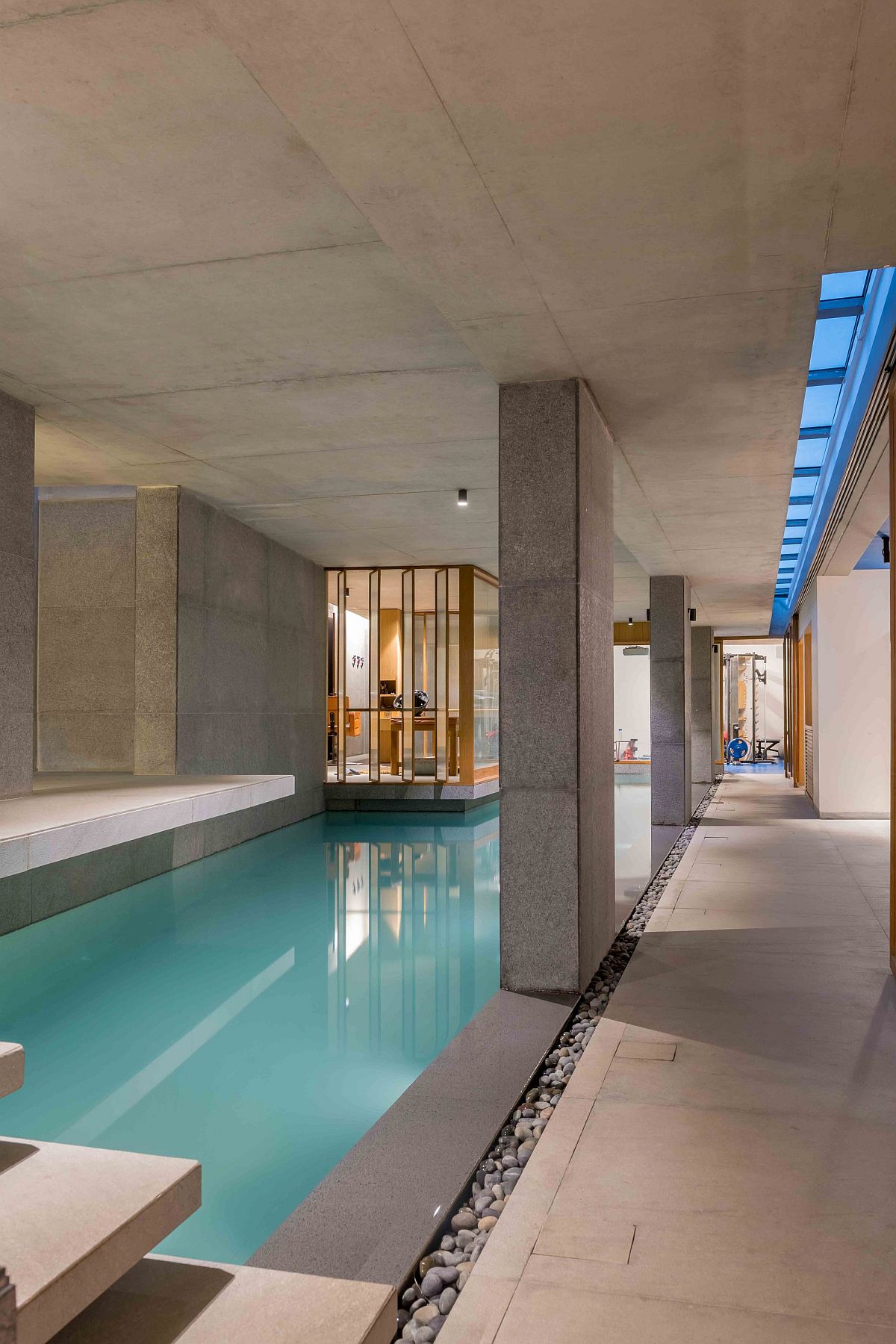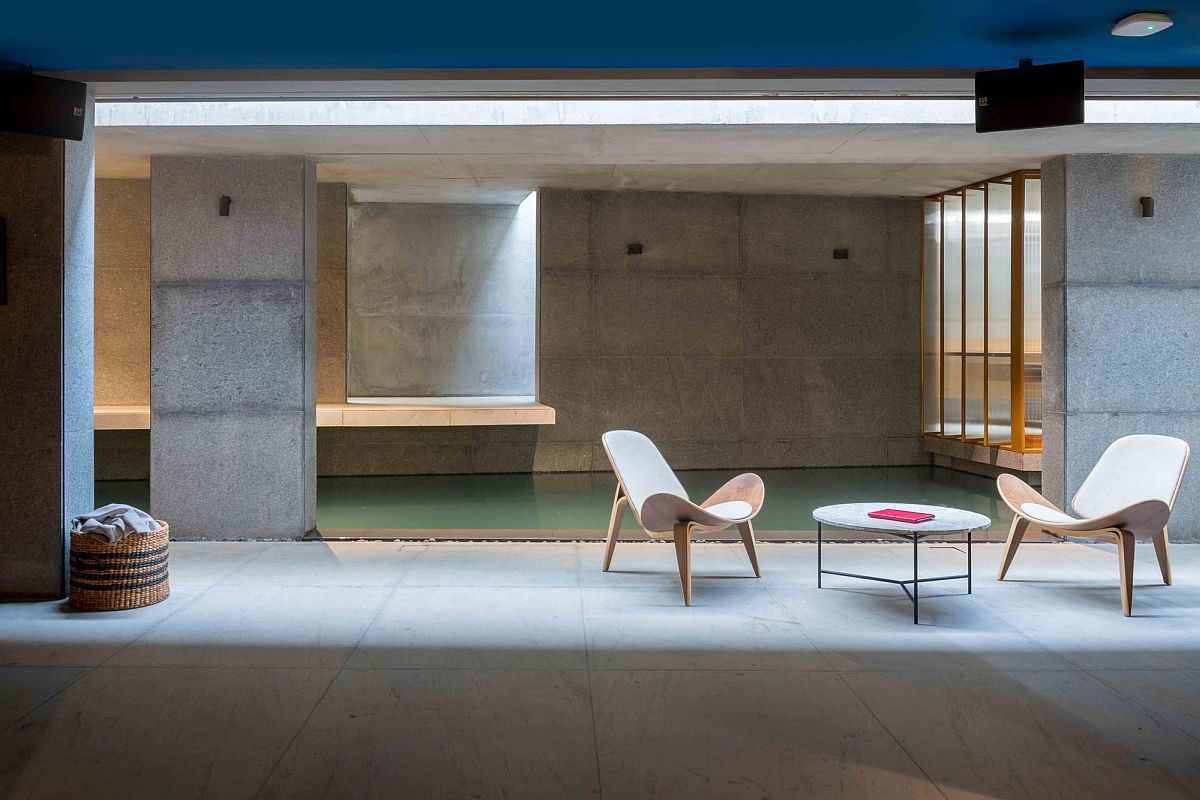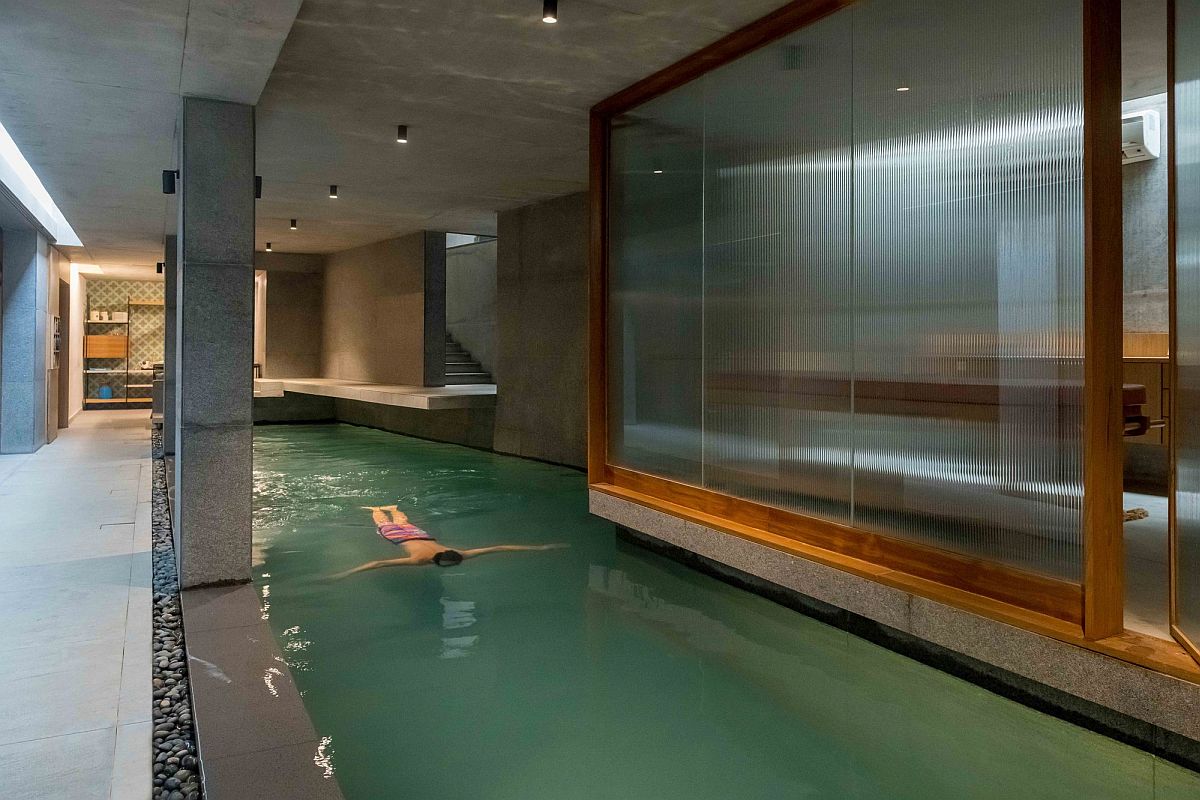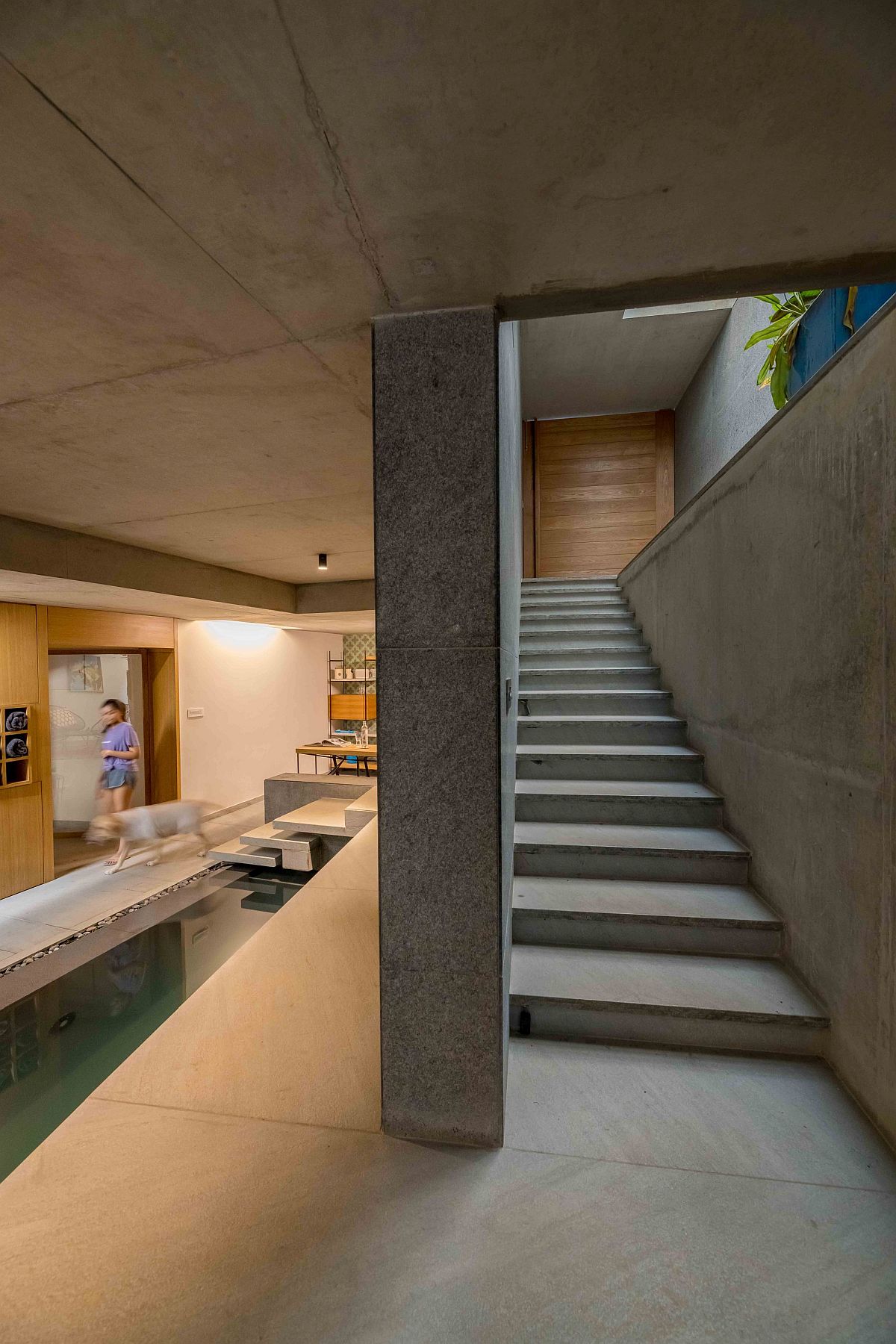 Color palette of this new level is largely defined by the concrete surfaces, gray stone slabs and warm wooden frames that give it an inviting minimal look. With a reworked entrance that accommodates the new underground level and also offers custom waiting room, the modern addition definitely improves the 'luxurious' appeal of this Indian home. [Photography: Vinay Panjwani]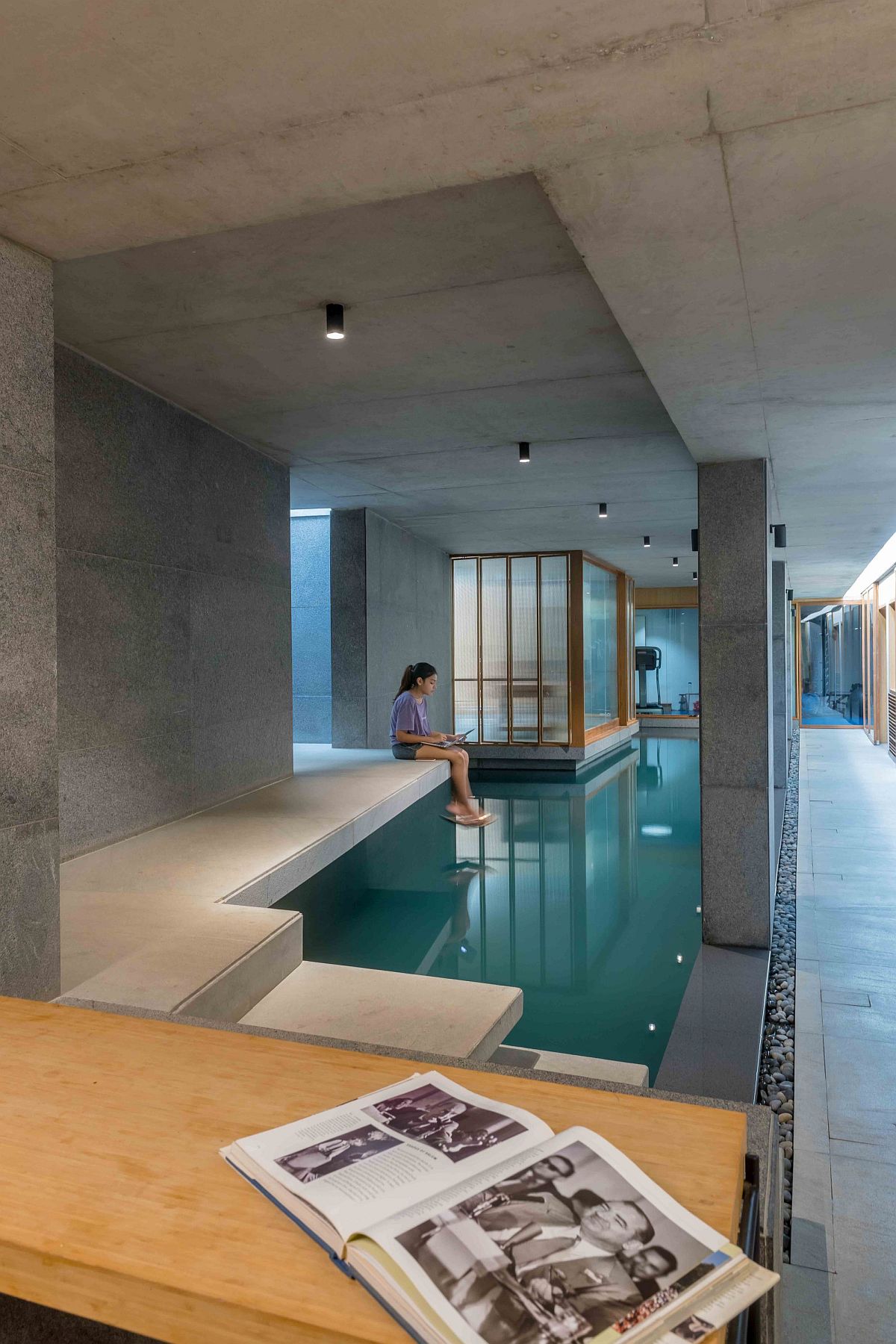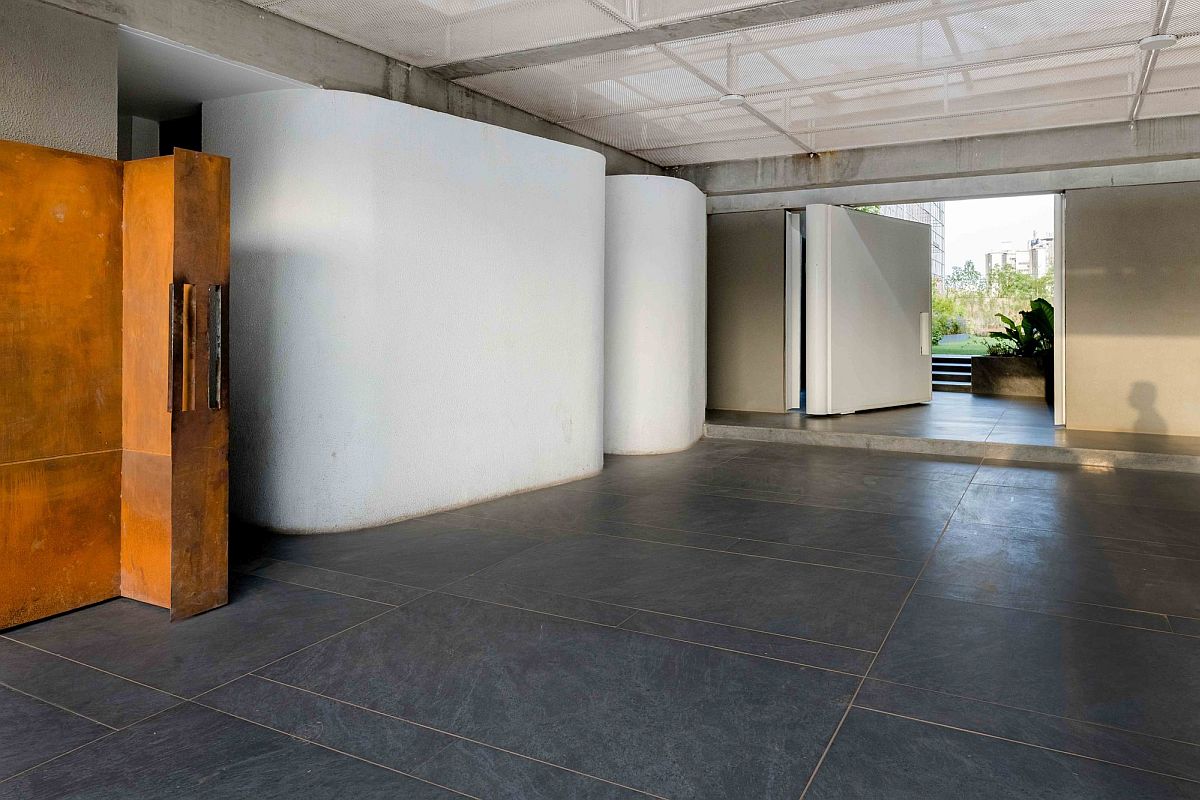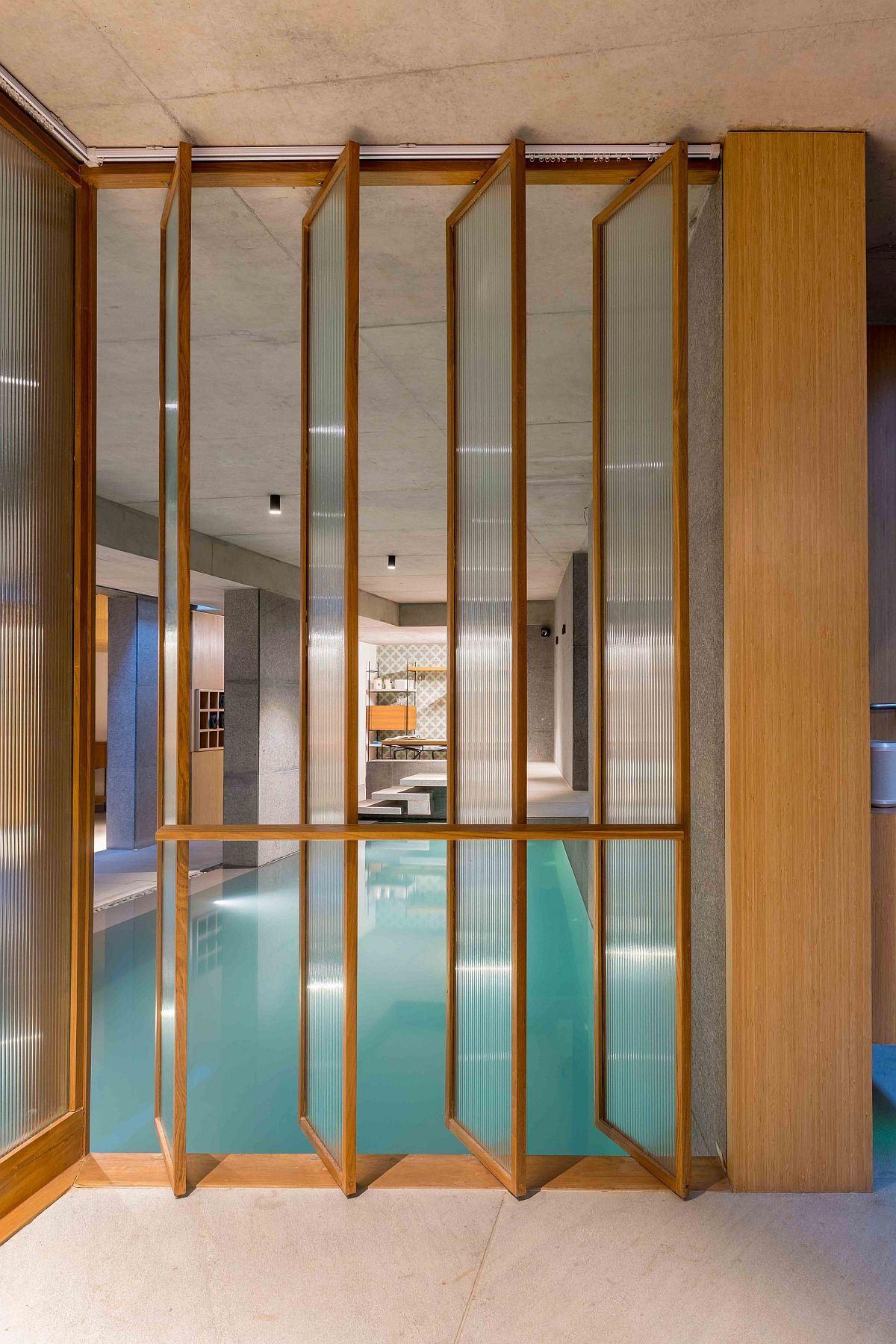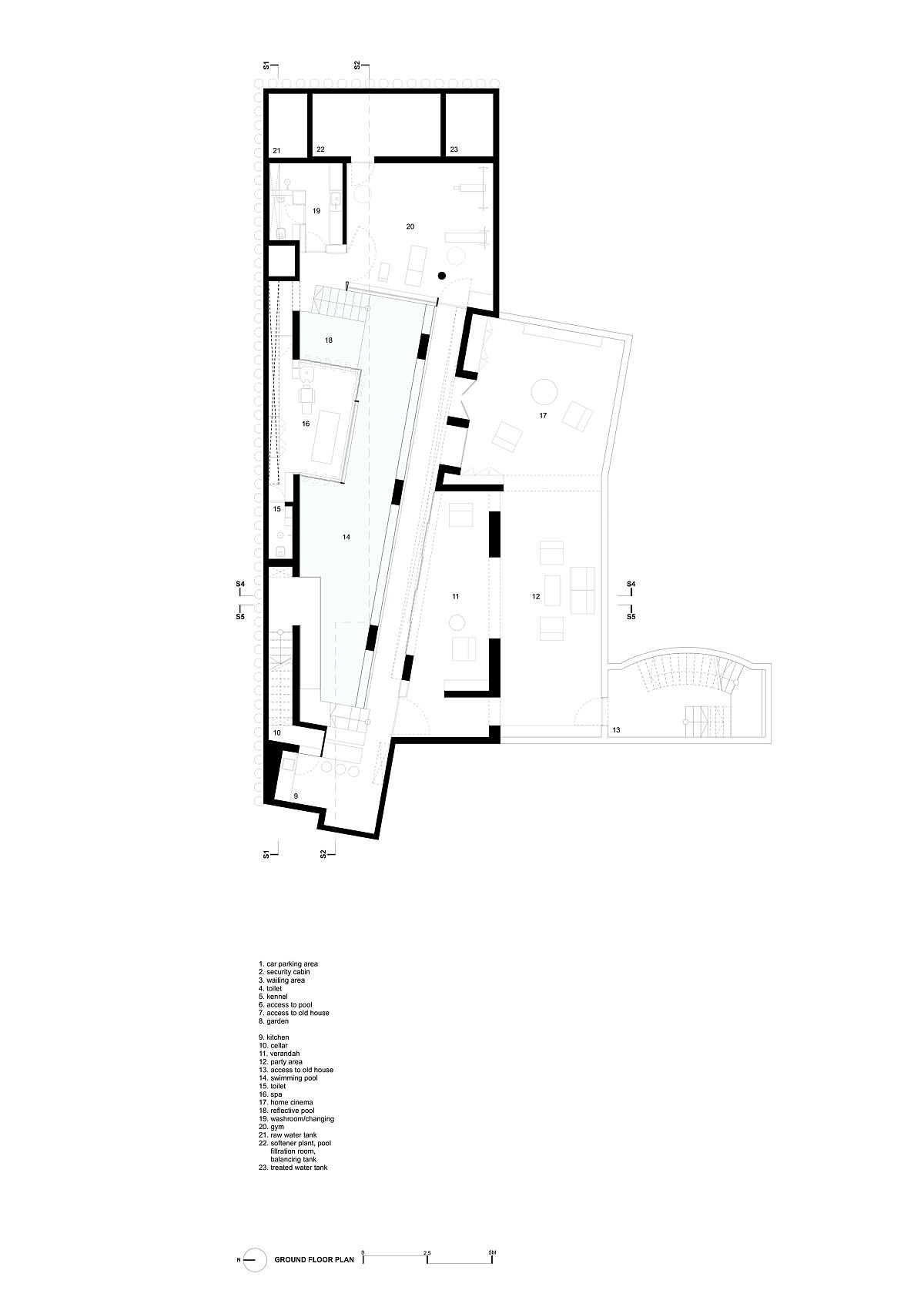 You're reading Underground Pool and Spa Bring Luxury to this Lavish Contemporary Home, originally posted on Decoist. If you enjoyed this post, be sure to follow Decoist on Twitter, Facebook and Pinterest.